5 Variations Available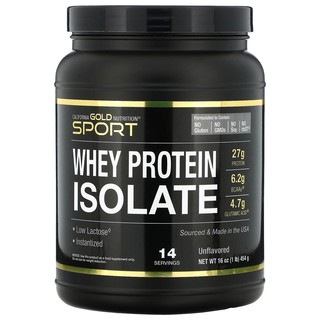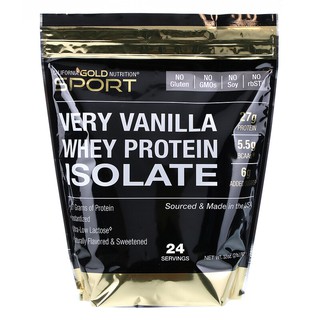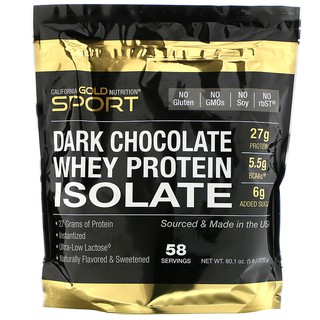 California Gold Nutrition, Whey Protein Isolate, Unflavored, 90% Protein, Fast Absorption, Build Muscle, 5lbs
$44.60 - $134.65
$45.00 - $134.65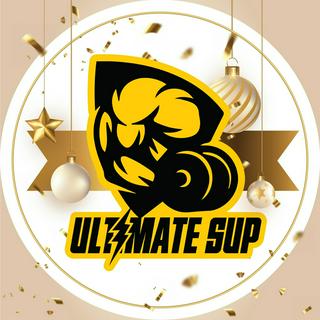 * Applicable to all products in this shop (excl. shipping fees)
Whey Protein Isolate is a protein concentrate of whey that is fast absorbing and easy to digest. Whey Protein is a good source of naturally occurring BCAAs (Branched Chain Amino Acids) and is a favorite of body builders because it supports muscle development.
California Gold Nutrition® SPORT Whey Protein Isolate is exclusively made with single source Grade A Dairy from Wisconsin, USA. This Whey is manufactured by a multi-stage cold micro filtration isolation process using state-of-the-art membrane technology.
🖤 Suggested Use
Best Used: Immediately Before & After Workouts
Combine 2 slightly rounded scoops (equivalent to approximately 30 grams) with 6-12 fl. oz cold water or the liquid of your choice (e.g dairy milk, coconut milk, almond milk, rice milk, soy milk etc.). May be flavored or minimally sweetened if desired. For best results, use a blender-type bottle, shaker cup or electric blender. Whey Protein Isolate can be blended with a spoon if necessary.
🖤 Other Ingredients
Whey protein isolate (from bovine milk), non-gmo sunflower lecithin.
❌ DOES NOT CONTAIN:
Added Artificial Sweeteners or Sugars
Colors
Dextrins
Fillers
Flavors (artificial or natural)
Gluten
GMOs
Hydrogenated Vegetable Oils
Non-Dairy Creamers
Powdered Vegetable Oils
Thickening Agents
Truth in Food = Truth in Labeling
This product is not manufactured with eggs, fish, crustacean, shellfish, tree nuts, peanuts, wheat, soy or gluten. Produced in a third-party, audited and registered cGMP compliant facility that may process other products that contain these allergens or ingredients.
Our Whey Protein Isolate contains Non-GMO sunflower lecithin, which is used to assist with the water dispensability of this product.
🖤 Warnings
Contains milk.
Double safety sealed, with outer shrink wrap film and inner bottle freshness seal. Do not use if seal is broken or missing. Best stored at controlled room temperature 20ºC to 25ºC (68ºF to 77ºF). Improper storage conditions, such as extended exposure to direct sunlight, high heat & humidity can cause product degradation over time.
Keep out of reach of children.
This product is packaged by weight, not by volume, settling of contents occurs over time and cannot be avoided.