Dibea D18 Classical Cordless Vacuum Cleaner Handheld Stick with LED Light | Local Warranty
Shopee Mall Assurance


100% Authentic
Get 2x your money back if you receive an inauthentic product.
Learn more
.

Free Shipping
Use Free Shipping Vouchers on products with 'Free Shipping Vouchers' label or look out for Free Shipping Shop Promotions, subject to min. spend.
Continue Shopping

15-Day Return*

100% Authentic

Free Shipping
Flash deal starts at 00:00, 12 Dec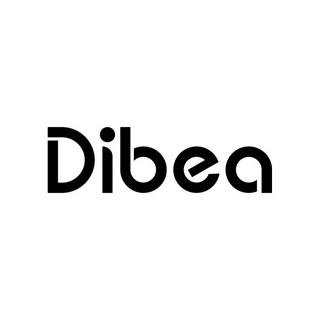 Dibea Singapore Official Store
* Applicable to all products in this shop (excl. shipping fees)
𝐃𝐢𝐛𝐞𝐚 𝐃𝟏𝟖 𝐂𝐥𝐚𝐬𝐬𝐢𝐜𝐚𝐥 𝐂𝐨𝐫𝐝𝐥𝐞𝐬𝐬 𝐕𝐚𝐜𝐮𝐮𝐦 𝐂𝐥𝐞𝐚𝐧𝐞𝐫
More than 20k Sold | Best-budgeted Dibea Vacuum | Practical design and usage
Dibea's most identical vacuum, the top-notch best-selling model since 2017. Designed with a light handle for convenient use at different angles. Powered by 45 minutes long-lasting run time to ensure a large cleaning coverage. Easy maintenance with exchangeable accessories.
𝐏𝐫𝐨𝐝𝐮𝐜𝐭 𝐅𝐞𝐚𝐭𝐮𝐫𝐞𝐬:
- Rechargeable battery with ergonomic design handle, can be cleaned anywhere without tangling.
- Two-speed control for effective and thorough cleaning on various occasions.
- Wide floor brush with LED lighting lights can be firmly placed and you can turn on the corners, flexible, practical, and easy to use.
- Floor brush can sweep under furniture over 8 cm, and cleaning depth can reach 90 cm.
- Hand washing filter cotton design, durable, can be repeated cleaning.
- 2-in-1 soft brush function that can clean hard ground as well as short hair rug.
- Multi-stage cyclone separation system, silent large design wheels, providing a more efficient cleaning effect.
- With the hanging rack design, convenient for everyday storage.
- Up indicator power supply lights bar design makes you see clearly the power of data, more practical.
- Large capacity dust bucket design with many accessories can meet different needs.
- Suitable for cleaning on wooden, carpet, tile floors, cars, beds, etc.
𝐏𝐫𝐨𝐝𝐮𝐜𝐭 𝐒𝐩𝐞𝐜𝐢𝐟𝐢𝐜𝐚𝐭𝐢𝐨𝐧𝐬:
Suction: Decent 9000 Pa
Rated power: 120 W
Floor brush material: ABS
Extension tube material: Aluminum
Working voltage: 22.2 V
Charging voltage: 26 V
Battery: 2200 mAh built-in rechargeable lithium-ion
Suction mode: 4000 Pa (long-lasting mode), 9000 Pa (large suction mode)
Working time: 45 minutes (long-term mode), 25 minutes (large suction mode)
Charging time: 4-5 hours
Dust tank capacity: 0.55L
Noise level: 75dB
Motor type : DC motor brush
Apply area: 120 square meters
Vacuum mode: dry use
Filtering mode: multistage cyclone and hand washing high-efficiency cotton filter
product weight: 2.2 kg
packaging weight: 3.45 kg
𝐖𝐡𝐚𝐭'𝐬 𝐢𝐧𝐜𝐥𝐮𝐝𝐞𝐝:
1 x Dibea D18 Main Machine
1 x Aluminum Tube
1 x Adaptor
1 x Brush Head
1 x Roller Brush
1 x Nozzle with brush Tool
1 x Long Crevice Tool
1 x Wall mount (Hanger)
1 x Wall Screw/Sticker
1 x User Manual
We are authentic Official Store with local assistance and local authority approval of safety usage:
| Safety Mark Approved
| Local Distributor Warranty (2-Years Limited Warranty)