1 Variation Available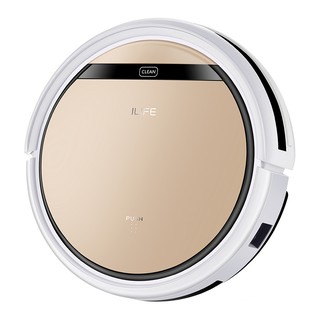 ILIFE V5s Pro High Performance Intelligent Robot Vacuum Cleaner And Mopping Robot 1500Pa Household Automatic Cordless Wireless Wet And Dry Vacuum Cleaner
Shopee Mall Assurance


100% Authentic
Get 2x your money back if you receive an inauthentic product.
Learn more
.

Free Shipping
Use Free Shipping Vouchers on products with 'Free Shipping Vouchers' label or look out for Free Shipping Shop Promotions, subject to min. spend.
Continue Shopping

15-Day Return*

100% Authentic

Free Shipping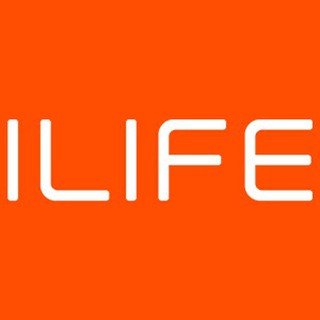 * Applicable to all products in this shop (excl. shipping fees)
Welcome to the official flagship store of ILIFE, we will provide you with the best quality service and the most perfect after-sales guarantee. You can rest assured to buy our products, thank you for your trust in us!
(1) Our store is the official flagship store of ILIFE. Please look for the official flagship shop to purchase. I wish you a happy shopping!
(2) Our shop provides a one-year warranty service. During the warranty period, if there is a quality problem that is not artificially damaged, we will bear the maintenance cost, and you can rest assured to buy!
Product model—V5s Pro
Product Features:
Built-in AI chip, simulating human brain thinking, agile, and quickly clean the whole family!
Obs terrain detection system scans the surrounding environment in real time, records the location of obstacles, and works with high-precision sensors for orderly cleaning. When encountering obstacles, it will turn in time to avoid collision!
The extended bilateral brush can sweep a larger area at a time, the bristles are slender and elastic, and the cleaning effect is better.
Wide-angle vacuum nozzle, does not entangle hair, can suck out all kinds of garbage at one time
A new generation of suction type, specially used to clean hair and dust without tangling.
1500Pa strong suction, just like a tornado
Dust in cracks on the floor, hair dropped by pets, and trash generated in daily life at home can all be sucked up immediately.
A 300ml large-capacity air pump water tank, coupled with a 260 square centimeter large rag, can effectively wipe the floor and restore a clean home environment.
Four cleaning modes can sweep every corner of the house.
The dating mode can clean the entire room regularly.
The focus mode is suitable for cleaning dirty areas.
MAX mode uses the highest suction power for cleaning.
Edge mode is suitable for cleaning walls and corners
2400mAh large battery, full power scans 200 square meters
When the cleaning is complete or the battery is low, it will automatically return and charge.
Three sets of ground detection sensors, which can identify the height difference of 8 cm, walk in time when encountering steps, and will not fall
The 300ml large dust box is equipped with a double-layer filter to prevent dust leakage and reject secondary pollution
Ultra-thin body, can drill the bottom of the machine and sofa
Clean up low dead spots and take care of family health
Product parameters:
Suction power: 1500Pa
Water tank: 300ml
Trash can: 300ml
Floor type: carpet, tile, marble floor, blanket, tile floor
Warranty period: 12 months
Automatic charging: yes
Battery capacity: 2400mAh
packing list:
V5s Pro * 1
Remote control * 1
AAA battery * 1
High efficiency filter* 2
Power adapter* 1
Charging stand * 1
Cleaning brush* 1
Double-sided brush * 1
Manual * 1
Quick guide* 1
After-sale card* 1
Mop holder* 1
Mop* 1
Water tank* 1
ABOUT ILIFE
Company Profile
For years, our robot cleaners have helped Tens of millions of families around the world to create a clean living enviorment. As the world's leading robot vacuum cleaner manufacturer, we continue our research into robot cleaning technology, developing products that make home cleaning even easier and more efficent.