If you have been with us from 9.9, 10.10 to 11.11 Shopee sales, we are guessing you will be familiar with the drill by now! No prizes for guessing what is coming up next~ From 29 Nov – 15 Dec, look out for our Black Friday and 12.12 Birthday sales where you can expect only the best deals with biggest savings because we have 10% cashback, free shipping with no minimum spend, vouchers, flash deals and so much more! Here's a breakdown of what you can look forward to: 
1. Daily Category of the Day
From 29 Nov – 15 Dec, each day will be dedicated to a specific category, and you can look forward to big discounts and amazing deals every single day! Check out the full schedule here: 
Black Friday Sale
29 Nov: Look out for up to 90% off door-busting Tech deals featuring Tech Bestsellers collections (plus point: There's free shipping!), Shopee Electronics Exclusives, All-Day Hottest Beauty Deals of up to 70% off and so much more! What's more, there is a Shop The Price Drop campaign where you can enjoy 12 unbeatable tech deals that will be going on jaw-dropping low prices twice, only on Black Friday! To snag the best discounts, make sure you grab the products at the earlier time slot. If you missed it, don't worry because you have one more chance to grab the products at a pretty good deal too. Check out the time slots and more details here.  
On top of all these, there will be a one-day only Impossible $10 Deals, where you can grab limited quantity beauty and electronics products at a flat rate of $10, no hidden costs at all! There will also be flash sales at three timings where you can get lowest price guaranteed deals: 12am – 2am, 12pm – 2pm and 10pm – 12am. We are talking about crazy discounts on products such as the Apple Macbook Pro 2019, Samsung Galaxy Watch Active 2 and so much more!
Home Appliances Day
30 Nov: Check in on this day for the Home Appliance Sale where you can expect up to 85% off popular appliances, lowest price guaranteed star deals, and appliances under $22!
Tech Day
1 Dec: Get ready for our Lowest Price Guaranteed Tech Bestsellers & up to 80% off your favourite tech products  including top picks from mobile, computers, video games, and cameras. collections. Keep an eye out for Tech Super Savers under $150, $550 and $950as well as must-have deals from popular brands like HP, Logitech, Xiaomi and much more!
Cyber Monday Sale
2 Dec: Psstt…you can't miss out on the Cyber Monday Flash Sale, with lowest price guaranteed products up for grabs at 3 time slots: 12am – 2am, 12pm-2pm, 10pm-12am, and attractive beauty brand boxes being released throughout the day!
Shopee Games Day
3 Dec: All our Shopee Games will be upsized today, so you stand a chance to win from a coin pool of $1 million, and up to $5k worth of prizes! It's Shopee's Birthday month as well, so on top of our popular games like Shopee Shake and Shopee Catch, look out for the Shopee Birthday Gift (aka Lucky Prize) game at 9 timeslots and stand to win exclusive prizes from top brands~ 
Global Deals Day
4 Dec: Check out under $1, $5 and $12 crazy deals from around the world and overseas exclusives from Korea, Japan, Taiwan & more Don't miss Global Expo deals featuring trending items and bestsellers covering beauty, fashion and food from overseas!
Flash Deals Day
5 Dec: Who can resist flash deals of up to 70% off? Not me, for sure. There are going to be upsized flash deals today at 10 timeslots: 12am, 2am, 8am, 10am, 12pm, 2pm, 4pm, 6pm, 8pm and 10pm, and we guarantee you that the prices shown are unbeatable!
Fashion Day
6 Dec: All you fashionistas, you can't miss out on this day! Get ready for Limited Time Deals where attractive brand boxes will be released, and there will also be a Happy Hour Relay Sale ongoing at 4 time slots: 12am, 12pm, 6pm and 9pm. Make sure you keep your eyes glued to our page throughout the day if you don't want to miss out on any deals because each relay has a collection of items at attractive prices unique only to that time slot!  Stay excited for our $12 Fashion Hot Deals, because you can get $12 grab bags, clothes and everything fashion all at $12 only!
Kids & Babies' Day
7 Dec: Mummies and Daddies, it's your haven today! Flash deals at $5.99, free sample add-ons, top spender prizes, one of which includes an ipad worth $600, the list goes on. Do look out for our 1-day only Baby Bundle Wonderland, where all your bundle savings christmas wishes will come true! Plus, don't forget to sign up for Shopee Mum's Club to enjoy exclusive vouchers & savings while you're there! Are you excited already?
Health and Beauty Day
8 Dec: Ladies, you are going to be so excited for 8 December, because there will be crazy $5 Sales at 12am and 6pm, under $12 Beauty Madness sales, budget buys under $30, and even luxe beauty products at up to 70% off! Look out for our special seasonal sales as well, where you can get your hands on X'mas Beauty Exclusives and Mini-size gifts, perfect for Christmas gift exchanges!
Home & Lifestyle Day
9 Dec: 1-for-1 Bubble Tea, SIM Card, Transport Deals? Count me in! On top of that, there will also be crazy under $12 clearance sale for Home, Sports, Automotive & Hobbies deals to look forward to, as well as a flat $1 Deals collection. Cant't.wait.already.
Shopee Mart Day
10 Dec: Get ready for the crazy Shopee Mart Dash at 10pm where you can get amazing discounts off all your household essentials & home-care needs! Spend $35 in stores and get $4 off, $50 and get $6 off, or $100 and get $11 off~ Brand Boxes worth $12, $24, $48, mix & match S-Mart Deals, free gifts and X'mas hampers are some of the amazing deals that you can look forward to, happening only on 10 December! Try out our Shopee24 service where you can purchase products and get them delivered to you by the next day. Pretty amazing, right? 
$1 Day
11 Dec: Do you feel lucky today? Grab our crazy $1 deals today, such as the $1 Grab and Grabfood lucky box, $1 Flash Deals and our new game, $1 Voucher Pack! All you have to do is to spend $1 to purchase a voucher pack which consists of 3 vouchers from top selling brands like Revlon, Avenue and Skinnymint. It's that simple and too good a deal not to miss! Psstt…try your hands on our $1 Big Prizes because a little shrimp told us that today's prizes include an iPhone 11 pro!
Birthday Sale
12 Dec: It's D-Day! Look forward to flash deals at 20 time slots, 12x flash vouchers released, $0.99 flash deals at 1pm and 8pm, refreshed every 10 minutes, $12 lucky Brand Boxes, $1.99 and under Hot Deals, Lowest Price Madness sales and so much more!
2. Shopee Games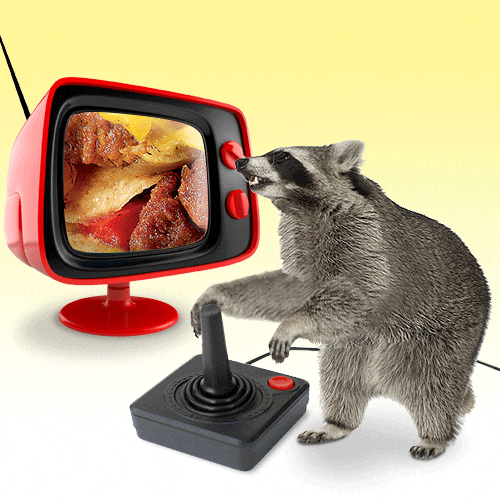 Aside from our resident favourite Shopee Games such as Shopee Catch, Shopee Catch Practice Mode and Shopee Shake making a comeback this 12.12, you can also look forward to other games such as Mission Shopee, Shopee Throw and Shopee Birthday Gift! Psstt…play these games here and you stand to win up to $10k worth of Shopee Coins and attractive prizes like Samsung Galaxy Watch Active2 worth $598, Philips Slim LED TV worth $229, skincare bundle worth $100 and so much more! There will also be 2 new games introduced during this 12.12 sales:
1. Share & Win
Simply invite your friends to form a group with you by sharing your link from 10 – 12 December, and you can redeem lucky draw tickets to stand a chance to win grand prizes up to $1700! Psstt…we hearsay a Dell monitor, Philips TV, Sudio Earphones are up for grabs!
2. Flip & Match
Is your memory good? Put it to the test by matching all the cards within 90 seconds and you can win Shopee Coins, as well as exclusive discounts worth $2,000!
3. $0.99 Flash Deals Relay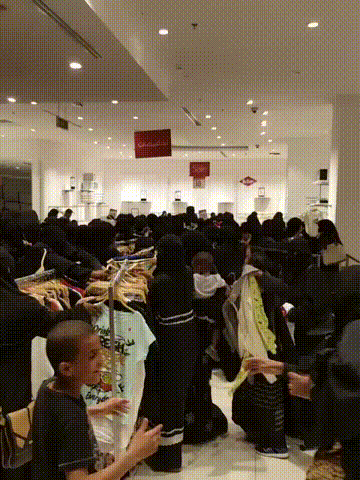 Yeap, you read it right. Our $0.99 Flash Deals Relay is back again due to popular demand! Set your reminders right now for these 2 time slots, 1pm – 2pm and 8pm – 9pm on 29 November. The deals will be refreshed every 10 minutes, and you can expect deals like the Thailand SIM Card, Alcatroz Shark Mouse, Australis GrlBoss Demimatte Lip Cream and so much more! Make sure you keep your eyes peeled to get your hands on all the crazy offers! 
4. 3x Flash Vouchers
There's not only one, or two, but 3 time slots of flash vouchers being released on 29 November! Here are the timings to take note of to claim your vouchers to use on your shopping spree: 12am, 12pm, 10pm. There are only limited quantities available and valid for only 1 hour or until fully redeemed, so make sure you grab them fast!
5. 12.12 D-Day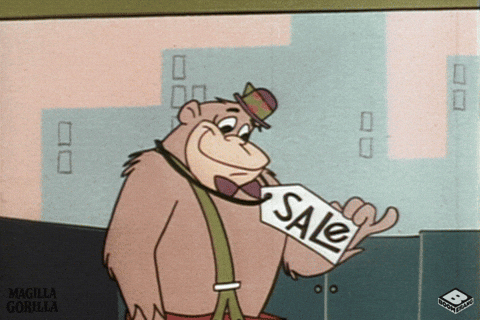 Get ready for hourly flash deals, all-day vouchers, lowest price madness featuring over 1000 deals from all our categories, $1.99 & Under Hot Deals, and even Christmas Giftopia featuring Shopee Exclusive Gift sets and the list just goes on! 
6. #ShopeeGivesBack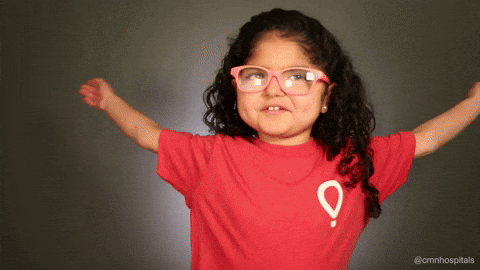 Join the giving movement with #ShopeeGivesBack! Celebrate the spirit of giving by making donations to our beneficiaries: Children's Wishing Well, Food from the Heart and Habitat for Humanity. 
You can double your impact when you donate with Shopee. Simply choose your charity of choice to donate your Shopee Coins to, and Shopee will match the amount to donate back to the charity! In addition, we are collaborating with selected F&B sellers to make useful food donations to Food from the Heart. Buy any of the two featured food items – Brown Rice or Soya Cereal Drink, and our sellers will donate another on your behalf. More details on this campaign here~
7. Credit Card promotions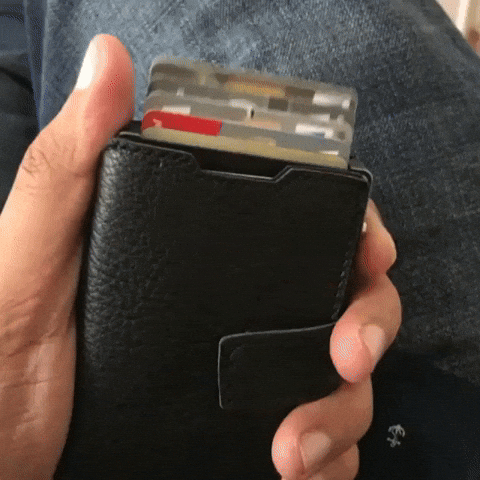 How can we miss out on some good payment promotions during this 12.12 sales? Here's a list of promotions that you can expect during this period:
Black Friday, Cyber Monday Promotions (29 Nov, 2 Dec)
1. $20 off min. spend $120 with a DBS/POSB Credit Card, OCBC Credit/Debit Card, Standard Chartered Credit Card or UOB Credit/Debit Card
2. $10 off min. spend $60 with a Singtel Dash Virtual Account
12.12 Birthday Sale Promotions (12 Dec)
1. $12 off min. spend $80 with a DBS/POSB Credit Card, OCBC Credit/Debit Card, Standard Chartered Credit Card, Singtel Dash Virtual Account or UOB Credit/Debit Card
These payment promotions have limited redemptions. Be quick to check out so that you enjoy these discounts!
8. Livestream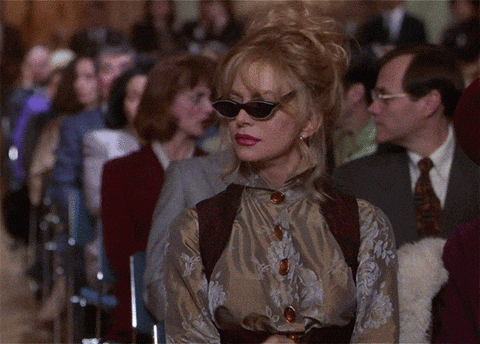 Tune in to our Shopee LIVE auction streams almost every single day from 29 Nov – 12 Dec at 9pm! We will be auctioning attractive product bundles this 12.12 from as low as $5! Here's the schedule breakdown: 
29 Nov: Black Friday 
Over $600 worth of items such as a Razer Cynosa Chroma Keyboard worth $99.90 and Timberland Men's Earthkeepers worth $299 will be up for auction!
30 Nov: Home Appliance
Fancy a cornell 2-in-1 BBQ Grill and Hot Pot set worth $149 for your christmas gathering? Or a Philips Full HD Ultra Slim LED TV worth $459? I'm down for it!
1 Dec: Tech
Grab the Nintendo Switch Pokemon Sword and Shield worth $74.90 each at a lower price than this if your bid is successful!
2 Dec: Cyber Monday
Snag beauty products worth more than $600 such as the Avene Hydrance Rehydrating Serum, or the L'Oreal Paris La Petite Eyeshadow Palette!
4 Dec: Global Deals
The Daniel Wellington Women Watch Classic Petite Ashfield worth $338 will be available for bidding on this day, or you can simply get your hands on some Korean honey butter nuts for some midday work snack!
6 Dec: Fashion 
Get the Sneakerguard Cleaning kit to keep your prized possessions in tip top condition, or even the Coach ID Lanyard, if you are feeling a little rich today.
7 Dec: Kids & Babies
Reusable wet wipes cover and baby moisturising bath and wash are definitely a must when you are with your kids. So why not get them at a steal during our live auction sale?
8 Dec: Health & Beauty
Here's a heads up, the Senka Perfect Whip Acne Care and Kinohimitsu Detox Plum Juice are some of the items up for grabs during our Health & Beauty auction. Health is wealth!
9 Dec: Home & Lifestyle
If you are still looking for some last minute Christmas gifts for your kids, tune in to today's livestream as there will be Funko POP Disney toys such as Elsa from Frozen II and the Genie from Aladdin up for grabs. Otherwise, if you are headed to our neighbouring country over the long festive weekend, this is the best chance to bid for Sunway Lagoon tickets and have a great day out in the sun!
10 Dec: Shopee Mart
Keep your home smelling fresh with the Thirsty Hippo Dehumidifier Moisture Absorber so that you can invite your friends over to your house during Christmas! Of course, what's a Christmas party without some good ol' Tiger Crystal Beer to share with your friends? It comes in a pack of 24 bottles, so you'd be sure there will be enough to go round the table~
11 Dec: Countdown to 12.12
It's one day to our 12.12 Birthday Sale, so how about grabbing some Milo drinks to welcome the sales in the comfort of your home? Or if you are feeling a bit more adventurous, grab the XiaoMi Amazfit BIP GPS Smart Sports Watch worth $129!
12 Dec: 12-Hour Birthday Sale Stream
There will be a 12-hour birthday sale stream happening on 12 December from 12pm, but if you want to snag some great deals such as the DJI Osmo Mobile 3 Smartphone Gimbal Combo Kit worth $185, or even a mega bundle box worth $1,000, be sure to tune in to our 9pm auction live stream on 12 December!
9. Official Giveaways
Of course, if you want the latest updates on all the sales happening from 29 November – 12 December, follow us on our official Facebook page, Instagram, Telegram, Whatsapp and Official Account now and you will be always kept in the know of the best deals and discounts on Shopee. Psstt…there will be amazing giveaways with attractive prizes worth up to $12,000 to be won during this period so make sure you keep your eyes glued to our social media platforms! 
Psstt…don't forget to review the products you bought during our sale on our Shopee Facebook Review Page and stand a chance to win up to 1,000 worth of Shopee Coins, and up to $120 worth of giveaway bundle in our 12.12 Human Chain Contest!
We hope you are as excited as we are about the upcoming 12.12 Birthday Sale! What good deals are you planning to grab during this period? Let us know in the comments section below!
---
New to Shopee? Get $7 off (min. spend $15) with code*: 1212BF
*TNC Applies. Valid for new users from 28 Nov to 12 Dec only.