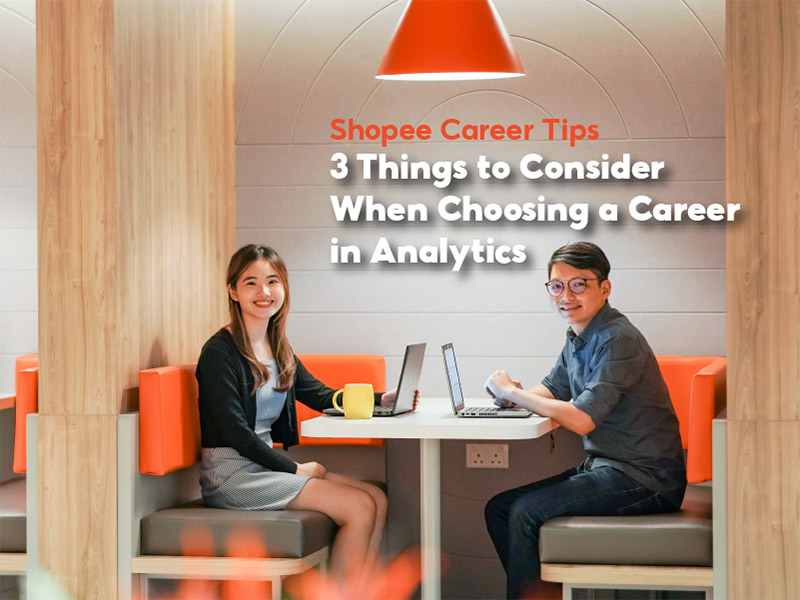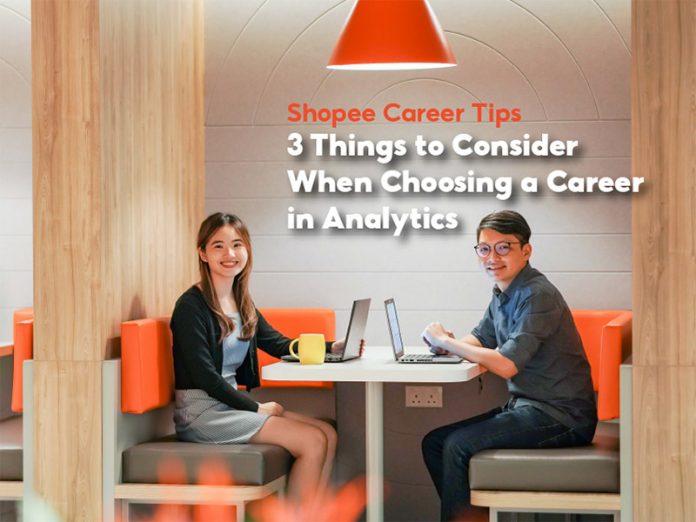 A career in Data Analytics can be challenging, but rewarding. Skilled data analysts are some of the most sought-after professionals in today's digital economy. They create impact by translating metrics into actionable improvements for the business.
Analytical roles are diverse and prevalent across different teams. To find out how data analytics play a pivotal role in different jobs, we caught up with Sophia from Regional Ad Operations and Zhiyang from Business Development teams. Read on to learn more about their journeys and key takeaways from their career as Data Analysts.
---
Data is King at Shopee
Zhiyang (Z): I am a category manager in the Business Development team. Simply put, my role is to optimise our buyers' and sellers' experiences on the Shopee platform. We rely heavily on data to guide our decision making process. An example would be utilising data to pick up new market trends to stay competitive and cater to the changing needs of our users.
Sophia (S): Being part of the Regional Ad Operations team in Shopee, I support our Shopee sellers in running advertisements across multiple platforms. My scope includes setting up campaigns, tracking campaign performance, optimising campaigns and reporting results to our sellers. 
Our team conducts various tests in order to identify best practices in search of boosting campaign performance. We create multiple versions of ads, and track the performance of each version to compare performance. Data analytics is key for us to run and optimise our campaigns concurrently, to achieve the best results.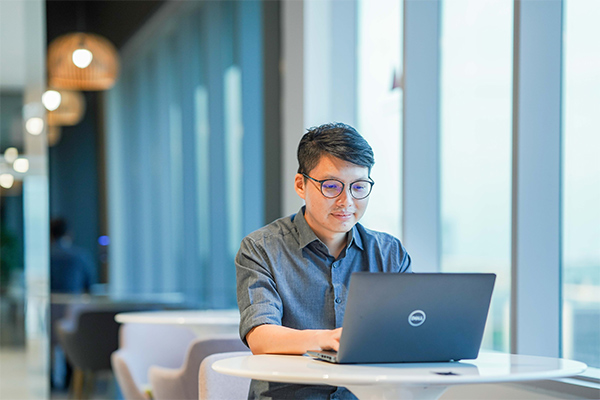 When Choosing a Career in Data Analytics…
1. Understand the hard and soft skills needed for the role
Z: If you have just started your career journey, or are wondering how to make a career transition into data analytics, you will need to understand what are the requisite skills. Some skills include Structured Query Language (SQL), Microsoft Excel, data visualisation and statistical knowledge. 
These analytical skills help me to understand data and synthesise different sources of data to create a coherent picture of the industry landscape. This benefits our sellers greatly, as they can make use of this report to devise an appropriate strategy to grow their business. 
S: Besides adopting tools to help you to break down and manipulate data, you will also need to develop an eye for reading and analysing insights. In addition to technical skills, you will need to have critical thinking to solve unexpected situations and interpret performance metrics to tell a clear story. 
A commonly overlooked skill is stakeholder management, as data can be interpreted in many different ways. The same data should be presented in a personalised manner to the audience. For example, our sellers would benefit from having digestible insights on how to improve their strategy, whereas internal stakeholders would be more concerned about the big picture.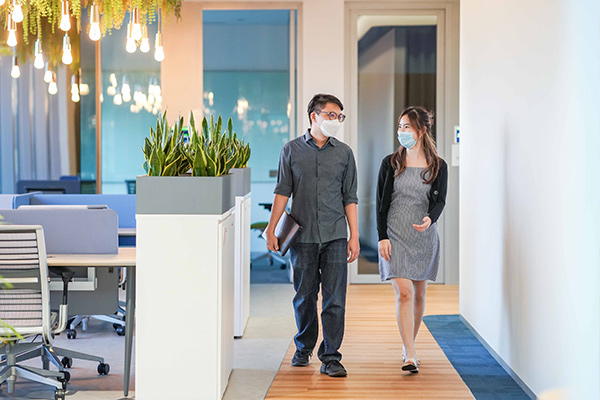 2. Develop an always-learning mindset
Z: In the e-commerce industry, market and industry trends tend to evolve at breakneck speeds. New products, merchants and even competitors are being introduced to the ecosystem constantly. Our biggest challenge is trying to make sense of the industry's landscape by using data metrics. Search trends, sales metrics and buyer review trends are some of the vital touchpoints that we tap on for our decision making process. 
I picked up Python when I underwent Shopee's Company-Led Training (CLT) Programme. It was eye-opening to say the least, as I learnt to overcome multiple software limitations with the use of Python. The calculations are a lot faster, and we can handle larger volumes of data. It is important to adopt a continuous improvement mindset, and work on ways to upskill. 
S: It's important to identify potential challenges and see how you can make things better. My team was faced with the constant challenge of having to churn and make sense of a large amount of data in a short amount of time. We took a step back and identified repetitive steps and ways to streamline the process. Thankfully, as I was part of Shopee's CLT Programme, I managed to pick up useful skills, such as Python and VBA Excel, which helped me to tackle the problem head-on. 
These were new skills that strengthened my ability to think critically for logic and automation-related tasks. I put them to good use, and managed to streamline some of my projects. Data processing, which used to be time consuming, can now be done with just a handful of clicks.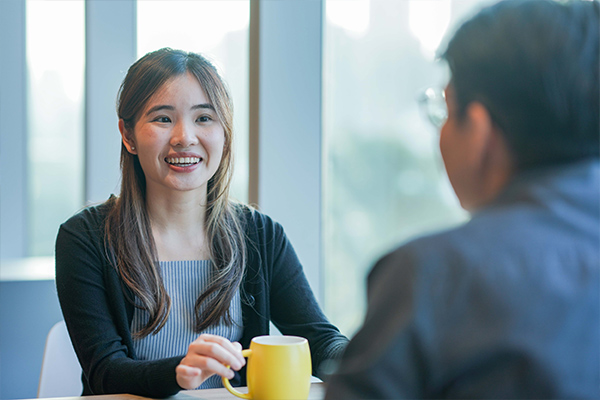 3. Find a Data Analytics role that provides opportunities for growth
Z: Aspiring data analysts should consider career opportunities with companies that value development and growth. I count myself fortunate as I was able to witness and be a part of Shopee's hyper-growth journey. Things have evolved a lot ever since I joined the company almost 5 years ago. 
At the beginning, I remember trying to attract merchants to join our platform and coming up with promotion strategies to gain market share. I am grateful for my mentors and training courses offered by Shopee, which helped to hone my skills. 
S: Initially, I was more interested in the creative side of marketing and operations, rather than analytical. However, I was given the opportunity to develop my analytical skills in my current role, and I now have a heightened sensitivity and greater appreciation for data. The work that I do is meaningful as it impacts individual sellers on Shopee. Through bite-sized insights, they are able to ramp up their store presence and increase sales through targeted campaigns. Seeing the sellers that I take care of succeed in growing their business keeps me going!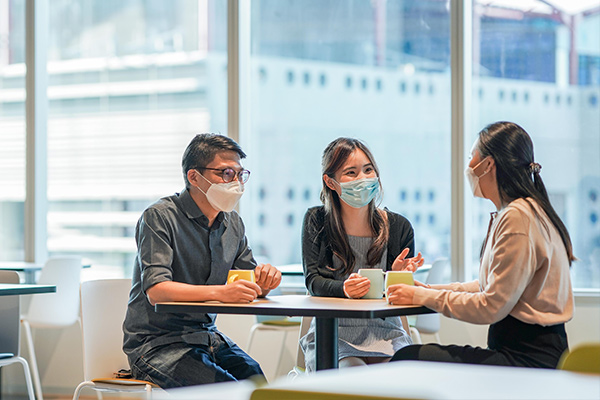 Sharing some words of advice
Z: Data analytics is in high demand now and there are many opportunities in the job market. To stand out, I recommend taking on data internships, networking with experienced analysts in the field and constantly upgrading your analytical skills through practice. 
S: Keep an open mind when it comes to data! As someone who was not inclined towards data analytics, after exposing myself to challenges, I witnessed how useful data analytics is in making crucial decisions.
Inspired by Sophia and Zhiyang's Shopee experiences? Check out our available positions here.
Are you starting your next job remotely? Read here to see how you can prepare for a smooth onboarding experience.
---
Launch Your Career in Tech with Shopee's Company-Led Training (CLT) programme 
In collaboration with IMDA, our Company-Led Training (CLT) programme is a dedicated  programme for our full-time Singaporean employees to upskill and enhance their experiences at Sea and Shopee. You'll undergo six months of on-the-job and structured training, as well as be assigned a mentor within the same department to support you along the way. 
Open to both Singaporean fresh graduates and mid-career professionals, you can join our CLT programme by applying to any full-time roles relating to Product Management, Software Engineering, User Experience Design or Business/Data Analytics at Shopee. Find out more about the CLT programme here.