With Christmas just around the corner, It's time to go holiday shopping and play Santa to your little ones! If you're looking for Christmas gift ideas for kids, we've made a list that will make your kids' faces light up on Christmas day. From adorable mini Tayo bus toys to creative Lego building blocks, read on for some of the best gifts for kids of all ages! 
Christmas gift ideas for kids 0 – 3 years old
1. Fisher-Price Musical Lion Walker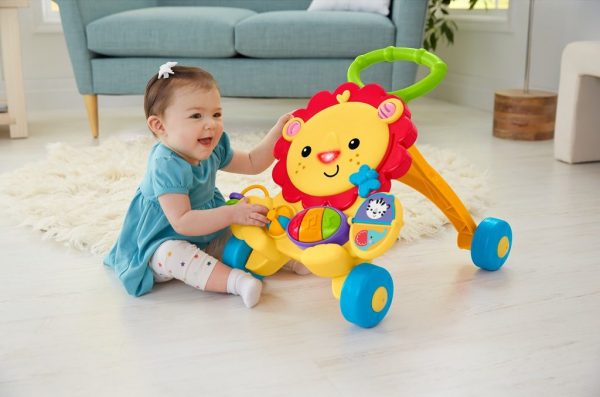 Encourage your baby to take his or her first steps with the Fisher-Price Musical Lion Walker (available on Mattel Official Store)! Your little one can hold onto the sturdy walker for support as he or she attempts to walk. The best part about this walker is that it plays fun tunes when the wheels rotate, cheering your little one along as they walk! The walker can also be converted into the sit and play mode where your child can interact with the myriad of buttons on the front. These buttons produce fun sounds and music to keep your kid entertained!
2. Mini Tayo Special Bus Set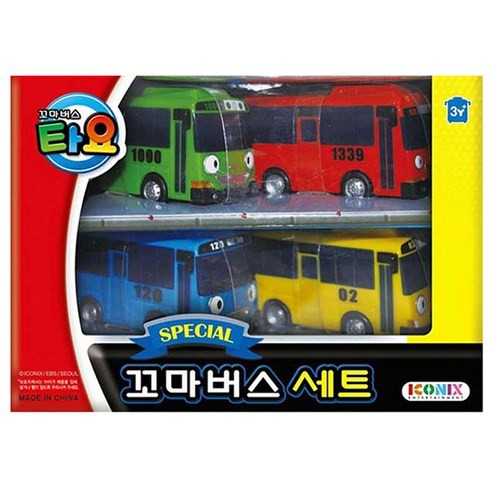 Most kids have an obsession with toys on wheels but getting your child a regular toy car for Christmas may not be that exciting. Instead, gift them the Mini Tayo Special Bus Set (available on Pororo & Tayo official mall.sg) which features their favourite Tayo the Little Bus characters like Tayo, Rogi, Lani and Gani! These mini vehicles are the perfect size for your little tots and will keep them entertained for hours.
3. Corecar Kids' Vehicle Push Car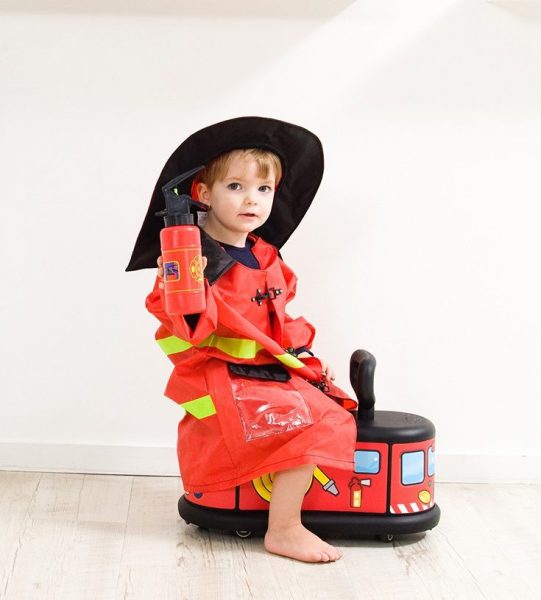 Take your kids for a spin on the Corecar Kids' Vehicle Push Car (available on GSAKMALL.SG)! Whether your child wants to become a doctor, firefighter or a school teacher, there's a push car design for everyone! This is one of the hottest Christmas gift ideas for kids among Korean parents, who simply love how quiet and stable the push car is. The ride comes with five sturdy wheels and can turn 360 degrees smoothly. It's also specially designed to ensure the kids can keep their feet on the floor as they zoom about. Moreover, the wheels are thoughtfully hidden to prevent children's feet from getting caught in between. This is surely one of the best gifts for kids!
4. Skip Hop Zoo Pack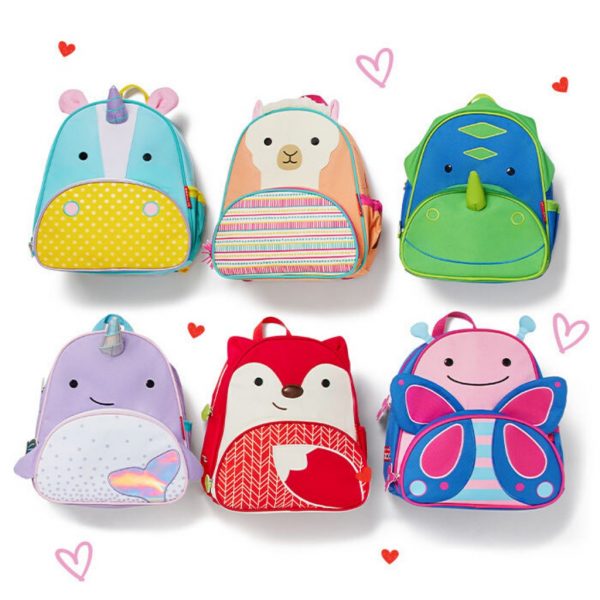 Get your little ones all pumped up for the new school year with these adorable Skip Hop Zoo Packs (available on Skip Hop Official Store)! Probably one of the most practical Christmas gift ideas for kids this year, these cutesy backpacks will easily accommodate all your children's school supplies such as pencil cases and water bottles. Pick from a wide range of cute animal designs, including a whale, fox or even an alpaca! To make it comfier for your kids to carry, the kids' backpack is designed with padded straps for extra cushioning and support. 
Christmas gift ideas for kids 4 – 6 years old
5. Elmer's Magical Sparkle DIY Slime Kit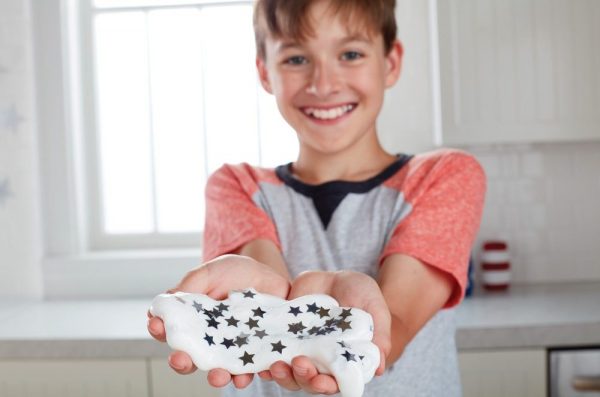 Here's one of the best Christmas gift ideas for kids that will have them squealing with joy — the Elmer's Magical Sparkle DIY Slime Kit (available on ELMER'S OFFICIAL STORE)! This slime kit comes with blue metallic glue, silver glitter glue, four types of assorted toppings and a whole bunch of other accessories to help your children achieve their desired slime result! Wondering whether slime is safe for your kids? Set your worries aside for all of Elmer's products are non-toxic and washable for safe sensory play! 
6. KIDMORO Educational Matching Puzzle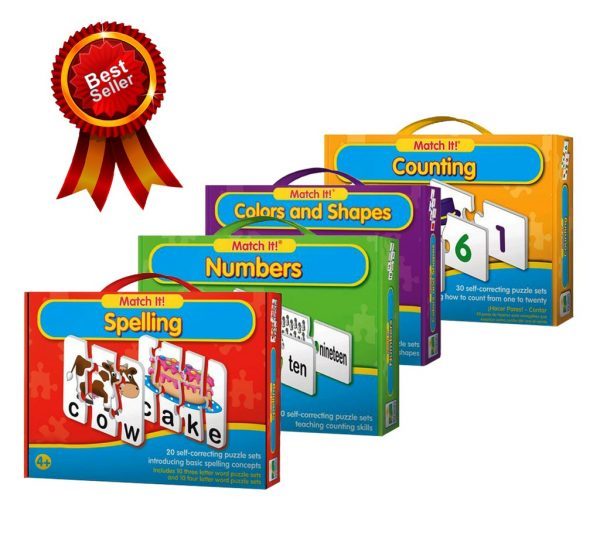 Who said educational toys make for boring Christmas presents? Your little ones will find it hard to resist the KIDMORO Educational Matching Puzzle (available on Kidmoro Singapore) thanks to the fun illustrations and bright colours! As one of the best Christmas gift ideas for kids, these puzzles are perfect for children four years and up. They work better than regular learning flashcards as your kids get to trial and error with the puzzles to find the matching pieces and answers. This helps them develop shape and colour recognition alongside other cognitive abilities in a fun and engaging manner! 
7. HDY Kids' Digital Camera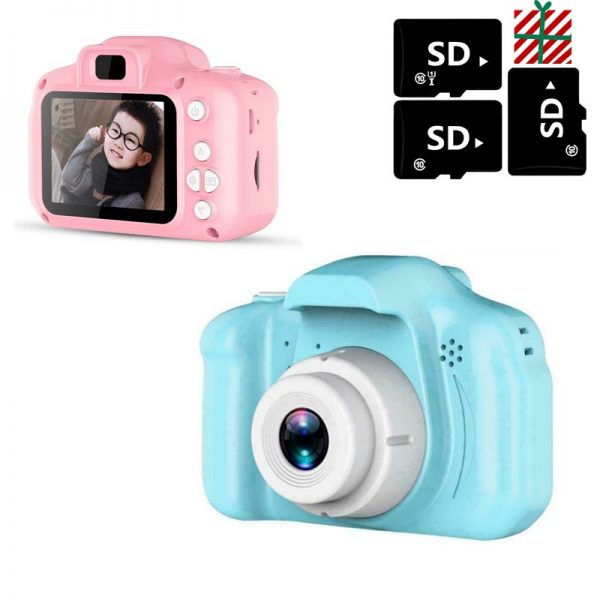 Does your little one often use your phone to take pictures? If so, gift your little shutterbugs an HDY Kids' Digital Camera (available on HDY Official Store) so they can capture precious moments when they like! Unlike regular DSLR cameras with large bodies, this digital camera boasts a kids-friendly size for easy handling. The functions are also relatively simple so your children can pick up the skill of using the camera in a jiffy. While this may be a camera for kids, it comes with superb 8MP photo resolution and can shoot videos in full HD resolution! 
8. LEGO Classic 10696 Medium Creative Brick Box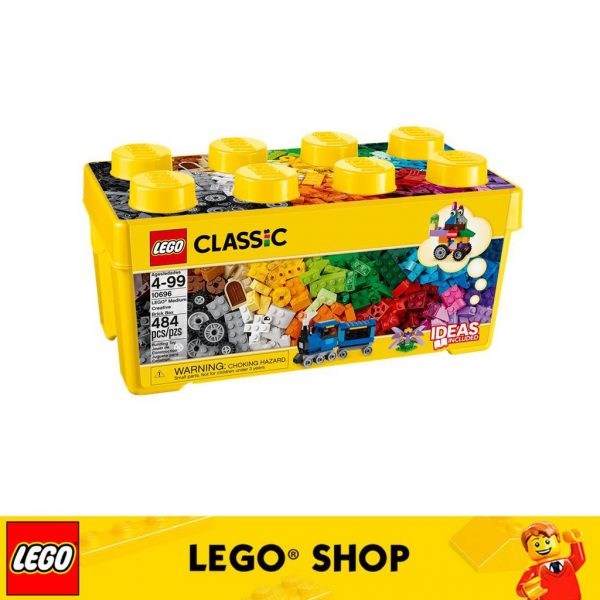 LEGO bricks are one of the Christmas gift ideas for kids that you will never go wrong with! Let your little ones express their creativity through this huge LEGO Classic 10696 Medium Creative Brick Box (available on Lego Official Store) that comes with 484 pieces of bricks in different colours, shapes and sizes. Aside from regular bricks, you will also find wheels, eyes, flowers and other brick accessories to spice up your models! The set even comes with 10 brick model examples to get your children inspired for endless creations. 
9. Crayola Colourful Bundle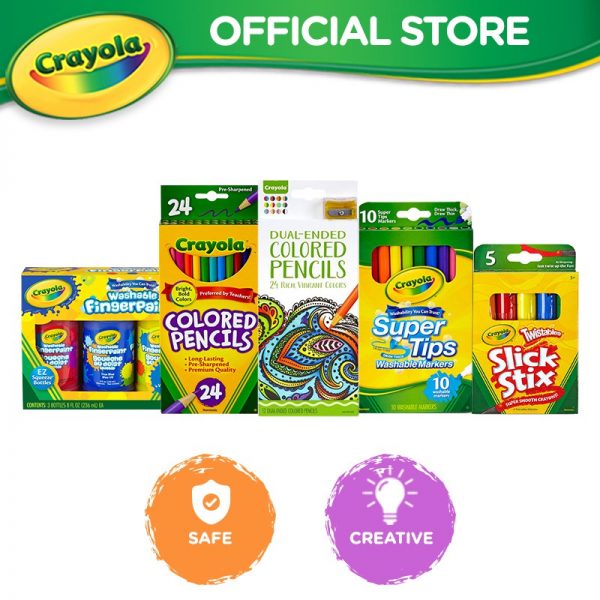 Expand your little artist's art supplies with the Crayola Colourful Bundle (available on Crayola SG Official Store). You won't find a better Christmas gift idea for kids who love to doodle, colour and draw. This Crayola set includes coloured pencils, crayons, markers and paints. With so many different types of products to choose from, this set is all your child needs to create masterpieces at home. Moreover, parents need not worry about spills and stains because the markers and paints are washable. 
10. Paw Patrol Super Sticker Machine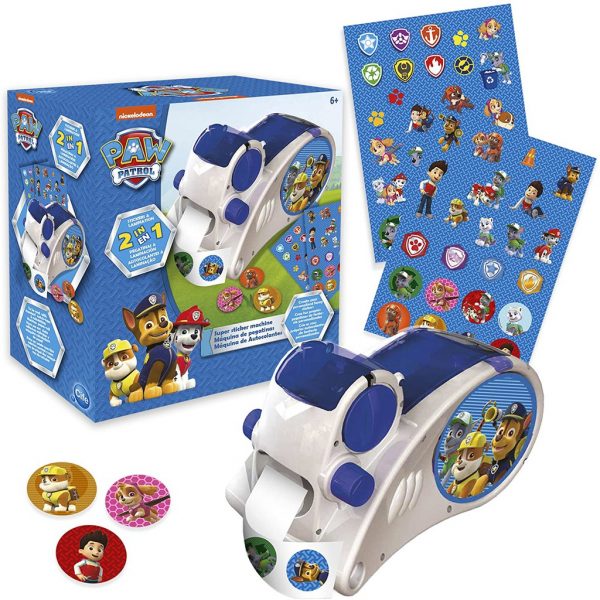 Get ready for action with the Paw Patrol Super Sticker Machine (available on FitcoSG) this holiday season! This device is one of the best Christmas gift ideas for kids who are big fans of the cartoon, Paw Patrol! The little ones will get to design their own Paw Patrol themed stickers with characters like Ryder and Chase. After running their designs manually through the machine, they can cut up the stickers and stick them onto personal belongings such as notebooks, water bottles and more. Be sure to remind them to share some of their favourite stickers with their friends when school reopens! 
11. Reversible Octopus Plush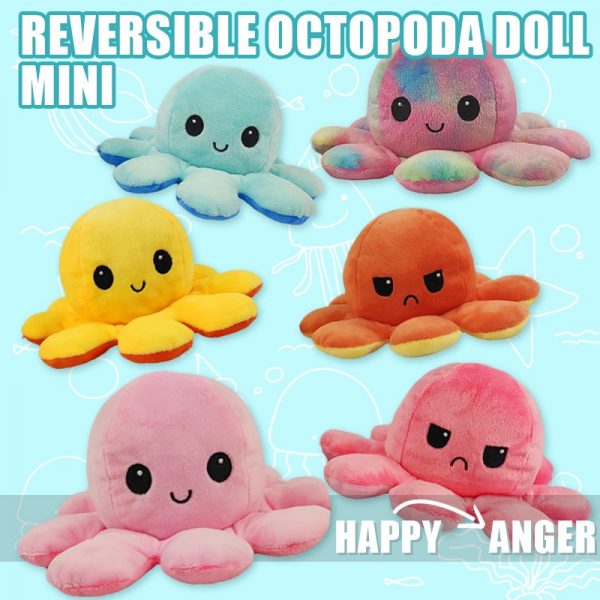 The Reversible Octopus Plush (available on mop.sg) is one of the hottest Christmas gift ideas for kids this year! As its name suggests, these fluffy octopuses can be flipped inside out to reveal a different colour and expression. You can also choose a giant reversible octopus for a larger, more plushy soft toy. One side of the octopus shows a happy face while the other side shows an angry one. This is the best gift for kids who are learning different facial expressions. Additionally, the bright colours are simply a joy to look at!
Christmas gift ideas for kids 7 – 10 years old
12. Nerf N-Strike Elite RapidStrike CS-18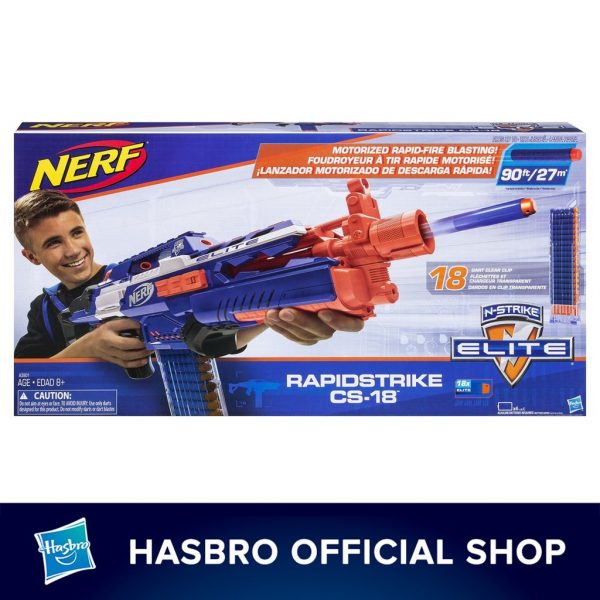 Guess your child's list of ideal Christmas gift ideas for kids includes action! Make his or her dream come true with the ultra cool Nerf N-Strike Elite RapidStrike CS-18 (available on Hasbro Singapore Official Store) which is suitable for children eight years and up! Unlike regular toy guns, the Nerf N-Strike Elite comes with motorised rapid dart blasting function that fires 18 darts consecutively for quick action. Additionally, your little one can modify the blaster's configuration to strategise for an exciting shoot-off with friends and family! 
13. Pop Its Round Fidget Toy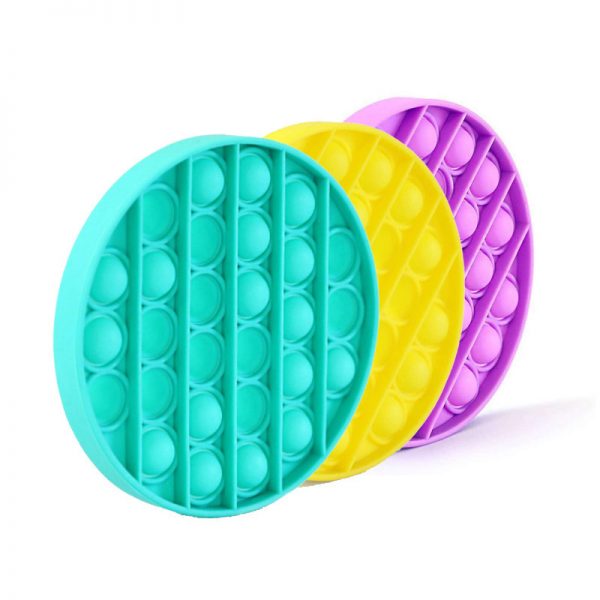 We're not sure about you, but we sure do love popping bubble wraps! The texture and sound produced when a bubble is burst feels oh-so-satisfying and helps to relieve stress. Likewise, toys such as the Pop Its Round Fidget Toy (available on glowbean.sg) can serve the same function as a bubble wrap for your kids. It may help to calm them down and soothe anxiety. Moreover, this may be one of the better Christmas gift ideas for kids who find it hard to focus. Instead of hair twirling or nail biting, allow your kids to channel their excess energy to Pop Its Round Fidget Toy. The mindless pressing on the silicone bubbles will not distract them from their learning and instead, help to improve coordination and fine motor skills. 
14. Mijia Mi Smart Rubik's Cube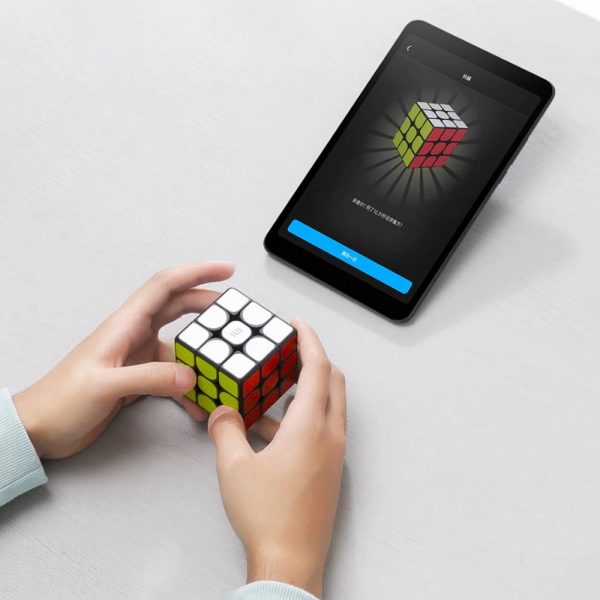 Shopping for the best gifts for older kids can get a little tricky as they may not be as interested in toys as before. However, we've got the perfect solution for you — the Mijia Mi Smart Rubik's Cube (available on VISIONGADGETRY)! Before you brush off the idea of getting a good ol' boring Rubik's cube as a stocking stuffer for your little one, know that this one is unlike any other. 
This Rubik's cube is one of the most unique Christmas gift ideas for kids. It helps your child learn how to solve the puzzle strategically via the smartphone app. The smart cube is equipped with a six-axis sensing system which can capture every rotation made by your kid. The real-time data is transmitted to the app which then uses 3D dynamic graphics to guide your little one on the next steps. If your child is up for the challenge, you can adjust up to nine levels of difficulties via the app. The levels will test how fast your little one can complete the puzzle while keeping to the minimum number of moves. Before you know it, your child will be solving the Rubik's cube at record breaking speed! 
More Christmas gift ideas for kids this holiday season
Sometimes, the best gifts for kids need not come in the form of toys or other presents. Instead, make time for the family and treat your loved ones to these fun Christmas activities! Alternatively, sign the little ones up for these exciting December school holiday activities where they can learn new skills and make new friends! Make the year end festive season an unforgettable one for the family!