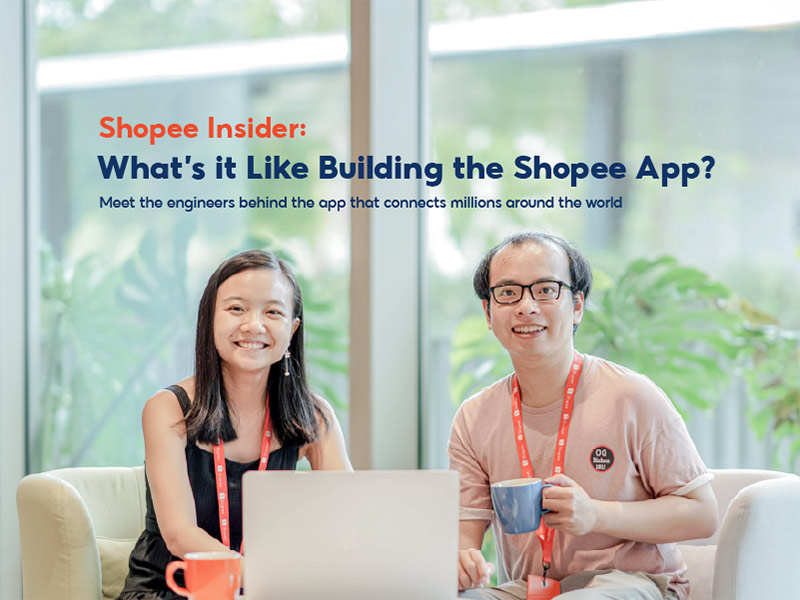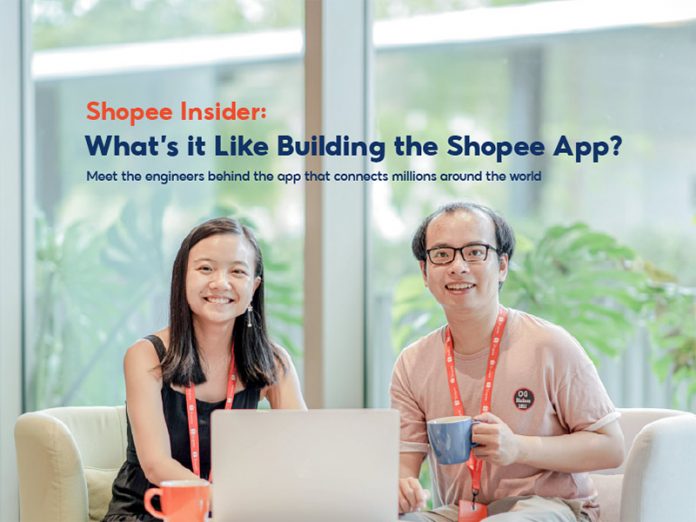 What's it like building the leading e-commerce app in Southeast Asia and Taiwan? Our Shopee teams all play a part in the growth of the platform, but none more so than our Shopee App Engineering team. 
We sat down with Vanessa and Yichuan, two engineers from our App team, to learn more about their experiences and thoughts on building the Shopee mobile app. 
Get a peek into the life of these engineers, the impact of their work, three things they cannot live without, and their team culture (which may or may not involve aliens!).
---
Introduce yourself, and tell us 3 things you cannot live without.
Vanessa (V): Hello, my name is Vanessa, and I'm a software engineer from the App team. I graduated from the National University of Singapore, with a degree in Computing. I decided to start my career at Shopee because it would give me many opportunities to work on different projects and grow. The three things I can't live without would be my evening runs, food, and music. I grew up playing the piano, which helps me to express my feelings, and relax. And of course, good food is self-explanatory!
Yichuan (Y): Hi, I'm Yichuan and I've been with the Shopee App team for 5 years now. As an app developer, my mobile phone is especially important to me because my job wouldn't exist without it, and also because I really enjoy playing mobile games. I also can't live without hotpot meals, and board games like Seven Wonders and Catan, which I enjoy with my friends.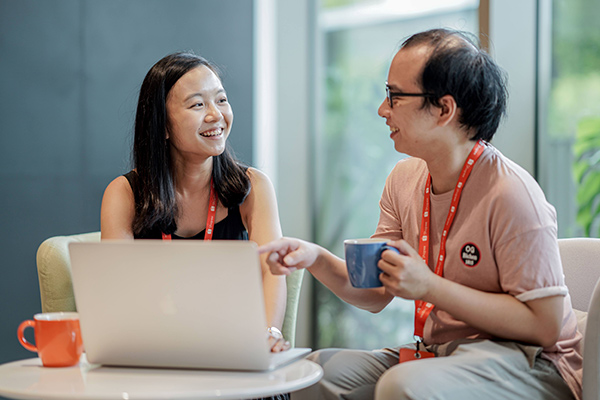 What do engineers do in the App team? 
V: Our App team consists of iOS, Android and React Native teams. We work together to ensure the app works well for users on all kinds of devices. On a typical day, you can find us improving current features or the app performance and developing exciting new features for the Shopee app, so our users can enjoy the best experience possible.
Y: We also work closely with the Product Management teams and Quality Assurance teams to understand our user requirements for the app, and conduct testing. Recently, we've been reviewing our current code and structure to improve not only the experience of our users, but the coding experience of our fellow developers, so that our team can code more efficiently.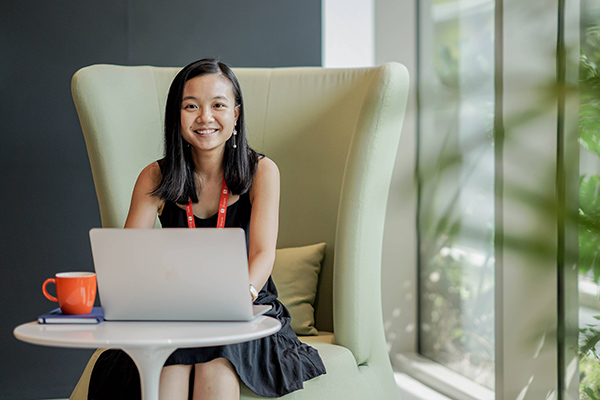 Tell us about an interesting project you've worked on. 
V: My role specialises in developing the search and recommendation features of the app. One of the biggest features in the search team is the search result page, because that is where most users would search for items that they want. User interface (UI) is one of the aspects we are currently working on improving, so that we can enhance the user experience on the search result page. I find it fulfilling knowing that users can directly see and use the features we implement. Currently, I'm working on the second phase of UI improvements for item cards on the search result page and I can't wait for it to go live!
Y: At the moment, I'm working on a project that allows the rendering of complex UI dynamically, and improves our rendering performance over usual methods. I'm excited to see the project completed!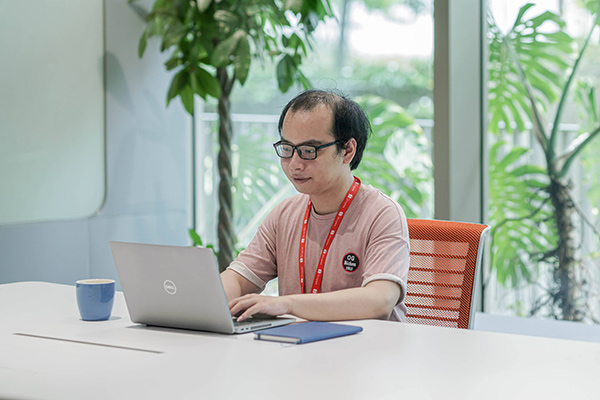 Could you tell us more about the culture of the App team?
V: The App team is like a big family. Everyone is very helpful and ready to lend a helping hand when someone poses a question. We have lots of fun too! Once, while we were working in the office, one of our team members dressed up like a big green alien for Halloween! We went around the office taking pictures, and everyone we encountered burst into laughter seeing his strange but hilarious costume.
Y: Everyone in the team is passionate about coding and brings their own unique technical skillset to the table, so there's always lots to learn. I especially appreciate our team lead who has extensive knowledge of app development. We're constantly exploring new technologies and starting new projects, which makes for a great journey working alongside my talented teammates.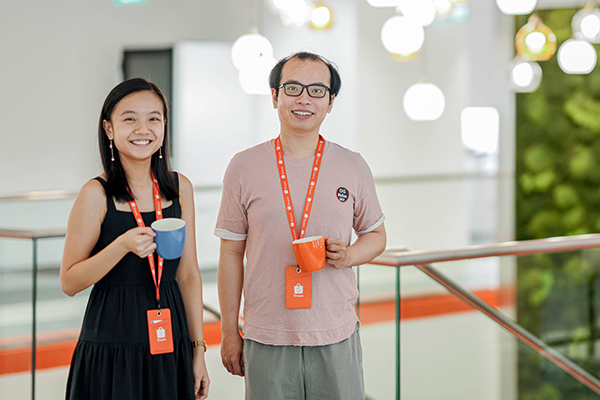 What do you enjoy the most about your role?
V: I find my job very fulfilling. Knowing that people around the world use the features that I've helped to build feels very surreal. In the short one and a half years that I've been working at Shopee, we've launched the app across multiple new markets and I can certainly feel the impact of my work. 
I also love the problem-solving aspect of my work — every feature we build has to be compatible with both iOS and Android platforms which have different underlying structures. It's very interesting when we find issues that only happen on a particular platform, and investigate further to find the solution. 
Y: As an app developer, our product is downloaded directly and used by millions of people in different regions which feels incredible. There's always something interesting to tinker with, and I recently made the change from developing features like user-profiles and chat functions, to upgrading app performance. 
My new role touches on many advanced developments in tech, which presented itself as a challenge at first, but now brings me great joy when we achieve improvement milestones. For example, when we sped up the app launch time by 50%! This is just the start of our initiatives for app performance improvement. We still have a long way to go, and I believe the journey to come will be a challenging but fruitful one. 
---
Looking for a career that focuses on your learning and growth? Embark on a career with us here.
More from Life at Shopee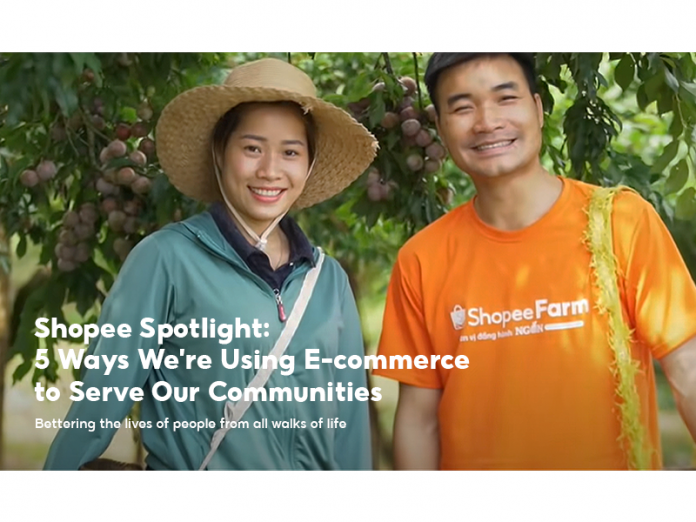 5 Ways We're Using E-commerce to Serve Our Communities
Discover some of the many ways we're using e-commerce to serve our local communities — such as introducing intelligent chatbots, forming partnerships with local organisations to pay it forward, and more. Read it here.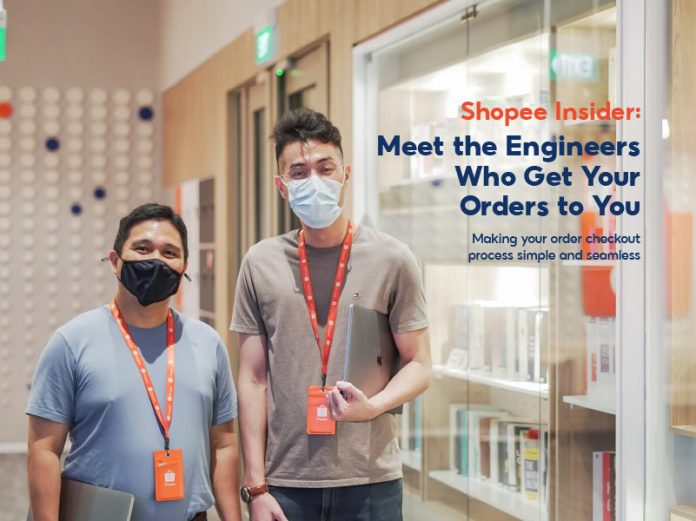 Meet the Engineers Who Get Your Orders to You
Add to cart, check out, and deliver! How are Shopee orders handled, and what role do our engineers play in the ordering process at Shopee? Find out here!
Photos were taken in compliance with local Covid-19 safety measures.