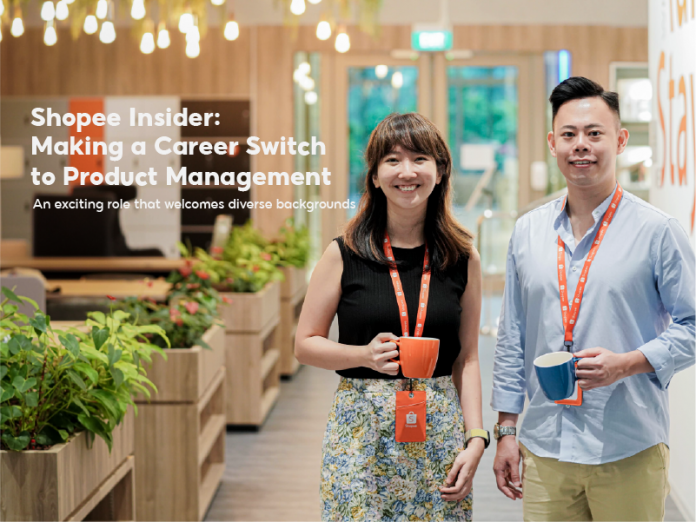 What does a Product Manager do, and what does it take to be one? Here's a tip: skills from other industries are also highly valued in product management!
We met with Perch and Joanne, who came from the Consulting and Tourism sectors respectively, before joining Shopee. Hear about their career transitions, what keeps them feeling fulfilled at work, and their advice for aspiring product managers out there.
---
Tell us about yourself. If you could be a TV character, who would it be and why?
Joanne (J): Hello, I'm Joanne, a Product Manager from the Chat Product team. My team builds chat products to help buyers and sellers communicate effectively with each other. If I could be a TV character, I would like to be Russell, the little boy explorer from the film 'Up'! I enjoy travelling and exploring the world, and would love the opportunity to visit 'Paradise Falls' in South America like in the film, or maybe more realistically, the mountains in Patagonia.
Perch (P): Hey, I'm Perch, and I'm a Product Manager from the Digital Banking Payments team. My team builds payment products, and ensures our users can enjoy a positive and seamless payment experience. I'd like to be 'Lee Su-hyeok' in the Netflix show, 'All of Us Are Dead'. Despite being caught in a zombie virus outbreak, he was willing to take the lead and explore creative ideas for escape. His wittiness and selflessness are admirable and it inspires me to be like him.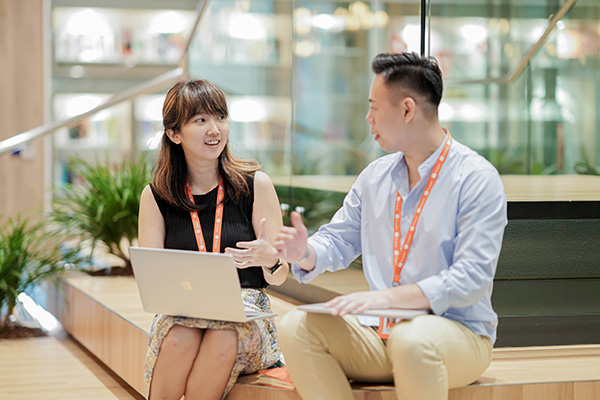 Tell us about your background. 
J: I graduated with a degree in Communications, and in my previous role, I was a digital marketer in Singapore's public and tourism sector. On a day-to-day basis, I worked with creative agencies to create content, planned budgets for digital buys, and explored user insights through data to make it easy and attractive for travellers to come to Singapore.
P: I completed my degree in Engineering, and started my career as a consultant, servicing clients from local and investment banks. I was responsible for supporting projects from beginning to end, conducting analysis, and managing stakeholder expectations. It was a challenging role as I had to provide good judgement and solutions to resolve urgent requests or issues that arise from time to time.
What do you enjoy most about being a Product Manager? 
J: I enjoy the empowerment that Product Managers have, since we serve as 'mini-CEOs' of the product we oversee. You have to get your hands deep in the waters from start to finish. We make decisions at every turn, in each document we write or during our user testing phase to build great products for our users.
I also like the collaboration we have in the team. Teamwork is highly valued in product management, since everybody has ownership in the work we do. We have to make decisions each day that do not have straightforward answers, like how do we know if a user will enjoy and benefit from what we build? Figuring these questions out together is a really fulfilling experience.
P: The dynamic working style of product management is an exciting one, where every day is packed with different things to do and improve on. I enjoy working on new challenges, and I love the sense of accomplishment I get when we create solutions that take into account the inputs of all stakeholders, and are rolled out to make the shopping experience better for all users.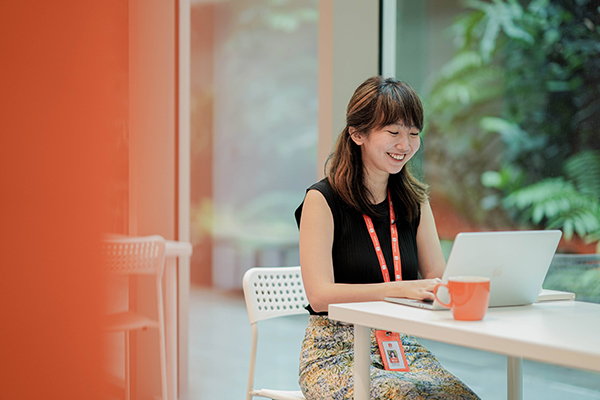 What are some key projects that you're proud to have worked on?
J: A feature that we released recently was to allow users to send videos in the chat room, as users were only able to send images in the past. This seems like an easy feature to create, but it's not! We had to ensure proper video storage, and an optimal user experience for filming and uploading the video. We also had to consider different scenarios like large video sizes and varying resolutions which required many different teams' support, like Media & Content and Technology Operations. These are just a few examples of what a product manager thinks about when we build a feature. It's great to know users could communicate with even more clarity using the video function!
P: Just last year, we launched our very first digital bank in Indonesia to the public, and I was responsible for both Intra and Interbank payments. Words could not describe how exciting it felt to witness our months of hard work transformed into an end product — a mobile banking app with multiple functions that we created ourselves! Even after the product was launched, we worked continuously to enhance the product with additional features for our users, and make it the best it can be. That project was a truly amazing experience.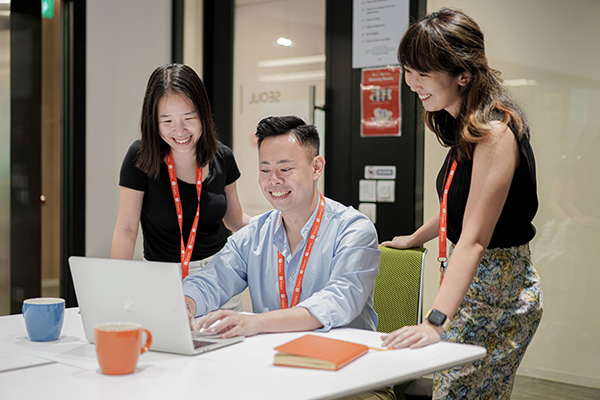 Why did you choose to switch to Product Management?
J: I was scrolling through the roles on the careers site, and chanced upon the job description of a Product Manager. I like the fact that product management teams help to solve problems, and also build products from scratch. At that time, I wanted to expand my knowledge, and the e-commerce industry is definitely one of the more exciting and dynamic industries. I felt Shopee would be the ideal place for me to stretch my wings and grow.
Although I was completely new to the role, Shopee provides e-learning courses to allow employees to upskill and learn at our own time. I found courses on project management, presentation skills, and SQL fundamentals to be really useful in my role.
P: I was excited about the great sense of ownership that comes with product management, because we get to take full control of the product. Before I made the switch, I asked myself, "Most of my friends work in a bank, but wouldn't it be amazing if I could build a digital bank from scratch instead?" I was sure that the exposure and the experience in this role would be great, and it definitely has been. 
Shopee's relevance in our everyday lives also excites me. I know that the product I'm working on impacts the lives of many across the globe, and hopefully brings more convenience and a positive shopping experience to them.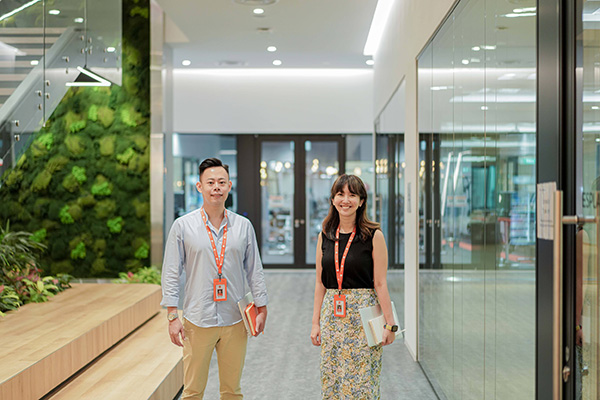 Could you share some tips for aspiring Product Managers?
J: I would say to start reading books on product management, such as INSPIRED – How to Create Tech Products Customers Love by Marty Cagan, or follow product leaders on LinkedIn for tips. You can also find a product you really like, and start asking yourself, "Why?" whenever a new feature is built, and what problem it tries to solve to build up your product sense!
P: Product managers are made, not born, so don't feel limited by your education or previous role. Some ways to prepare yourself for this role is to think like a customer or end-user, stay on top of market trends and explore thinking out of the box for new ideas. One important skill a product manager should have is communication, as it's needed to bridge understanding between the many parties involved, so developing that skill will go a long way.
---
Inspired by Joanne and Perch's experience as a product management professional at Shopee? Grow with us and make an impact in your career here.
More from Life at Shopee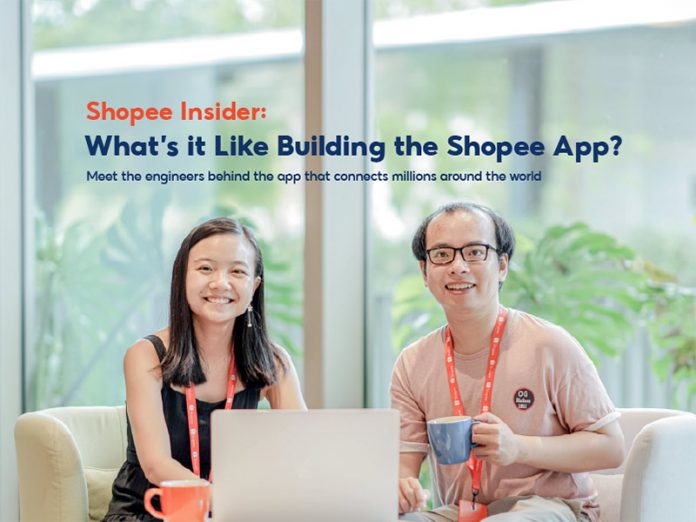 What's it Like Building the Shopee App?
What's it like building Shopee's e-commerce app? Read here for a peek into the life of our App team engineers, the impact of their work, three things they cannot live without, and their team culture (which may or may not involve aliens!).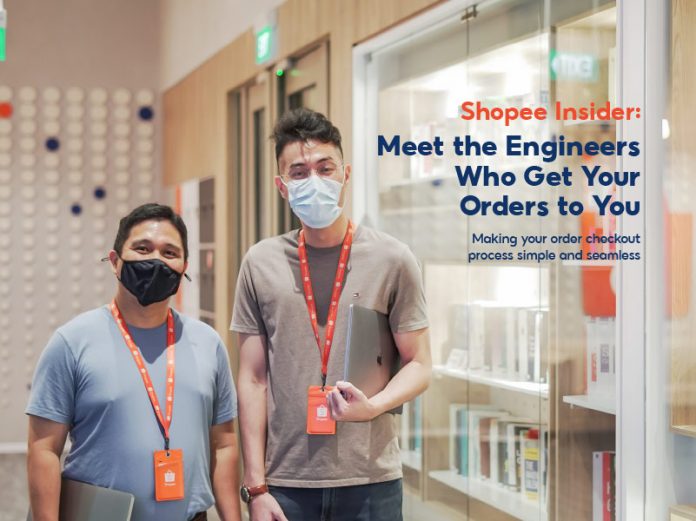 Meet the Engineers Who Get Your Orders to You
Add to cart, check out, and deliver! How are Shopee orders handled, and what role do our engineers play in the ordering process at Shopee? Read here to learn about our Order Team Engineers and their fascinating roles.
*Photos were taken in compliance with local Covid-19 safety measures or before the Covid-19 pandemic.