The Year of the Rat may have been rough but that doesn't mean the same has to happen for 2021. Curious to know what's in store for you? Usher in the Year of the Ox with this guide to experts' 2021 Chinese zodiac predictions! Read about your fortune and get to know your lucky feng shui colours according to your zodiac so you can beef up your luck for a smoother year! 
About the Year of the Ox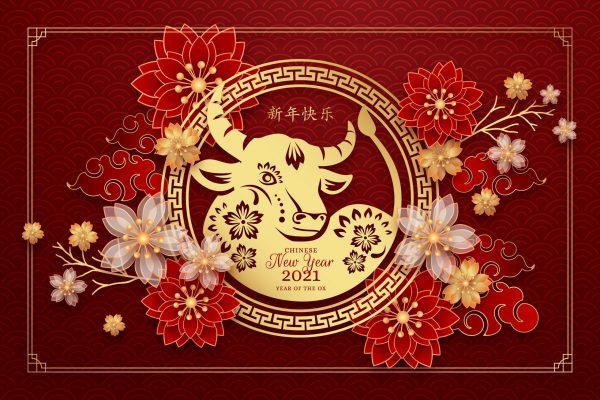 February 12 marks the beginning of the Year of the Ox. The ox is the second animal of the Chinese zodiac. It symbolises hard work, positivity and honesty. Based on the annual rotation of the five elements — wood, fire, earth, metal and water, this is the Year of the Metal Ox which represents stability and growth! This is good news especially after a challenging year. 
Overall auspicious feng shui colours for Year of the Ox
According to the famous feng shui master, David Koh, there are some generally auspicious colours that everyone can wear this 2021. These colours will work in the favour of any zodiac signs. For the Ox year, stick to darker shades such as mustard yellow, maroon and mulberry purple. Darker hues are more in line with the earth element, which helps to strengthen metal — the element of the year.
Dark yellow: The shade of the earth element

Dark red: Denotes fire, which is produced by earth and hence, is a good colour for the year

Dark purple: One of the hues of the metal element
2021 Chinese zodiac horoscope and lucky colour for each sign 
According to Joey Yap, the founder of the Mastery Academy of Chinese Metaphysics, the Year of the Metal Ox is greatly in favour for the monkey, tiger and rooster zodiac signs. Find out what the expert has to say about the fortune of each Chinese zodiac horoscope in 2021 below! 
1. Ox: 1925, 1937, 1949, 1961, 1973, 1985, 1997, 2009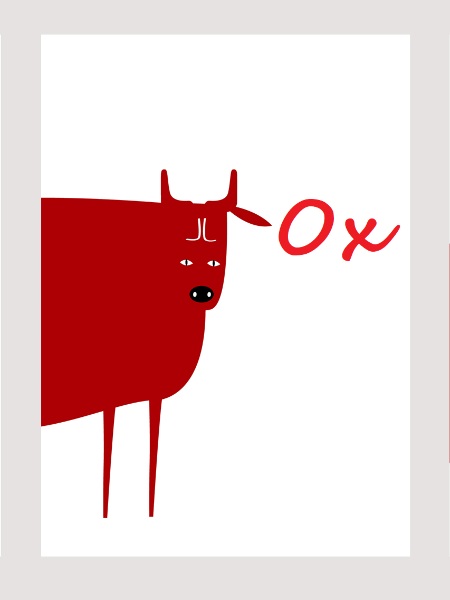 2021 Chinese zodiac horoscope for the Ox
Those born in the year of the Ox are diligent, responsible and patient. Thus, despite clashing with the Tai Sui God for 2021, the Ox will be able to overcome most obstacles without a hitch. However, there may be many occasions where your confidence will be challenged and your fear of failure will be amplified. In light of that, stay positive and turn these events into opportunities for you to hone your skills — they will come in useful for 2022! 
2021 Lucky feng shui colours for Ox zodiac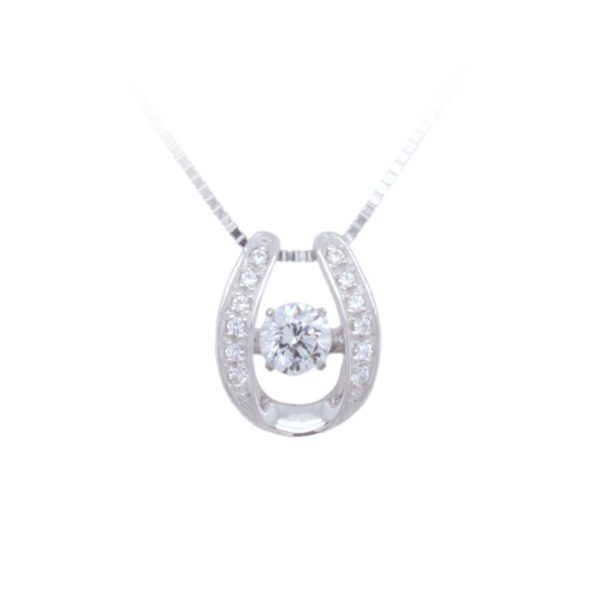 You'll need as much luck as you can get for 2021, so make silver accessories your best friend as it is one of your lucky feng shui colours! We suggest going for the dainty Citigems Silver Dancing Horseshoe Pendant (available on Maxi-Cash Singapore Official Store). You get to double the luck on this one as it's believed that horseshoes have the ability to ward off evil and capture good luck!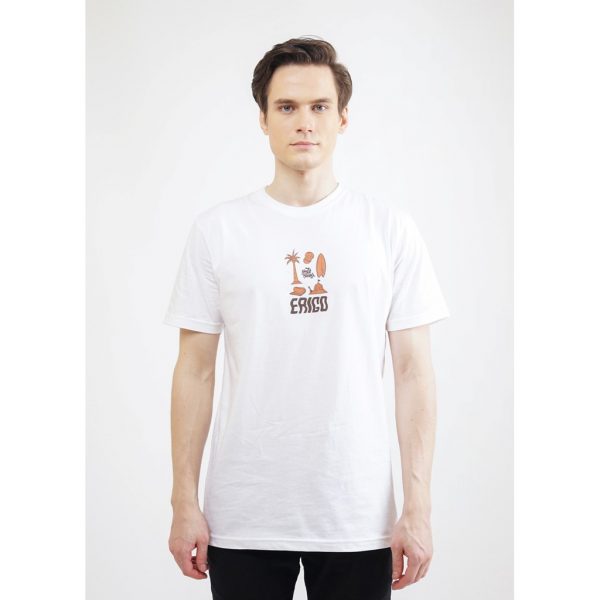 Those under the Ox zodiac should get ready to load their wardrobes with white T-shirts. If plain tees are not your thing, you can go for printed tees such as this Erigo T-Shirt Never End White or Erigo Sand Castle White T-Shirt (both available on erigostore.sg). 
2. Rat: 1936, 1948, 1960, 1972, 1984, 1996, 2008, 2020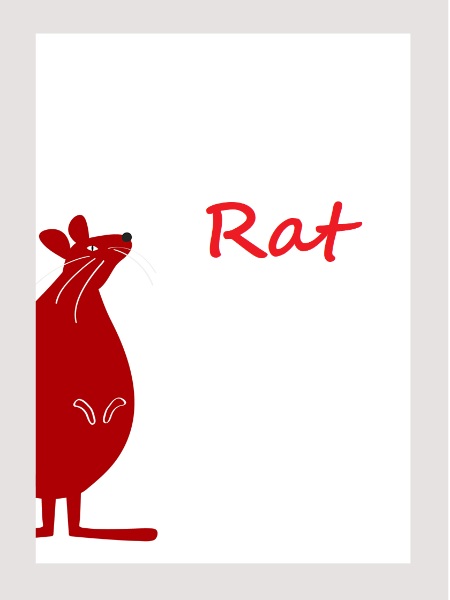 2021 Chinese zodiac horoscope for the Rat
2020 was the Year of the Rat, so those under the Rat zodiac may have been affected by the offending of the Tai Shui God (fan tai shui). However, in the Year of the Ox, things are taking a turn for the better! You'll find that things are smoother this year as there will be fewer obstacles in your way. Additionally, be sure to maintain good personal connections with those around you — they may just be your guardian angels for 2021! Thus, this is a good time to actively participate in social activities so as to expand your network. 
2021 Lucky feng shui colours for rat zodiac
Black is one of the easiest lucky colours to incorporate into your life. If you've got coloured hair, 2021 is probably a good year to dye your hair black again. Do it yourself with a black hair dye such as the REEN Black Hair Secret Cream Hair Dye (available on SSG.COM, Korean #1 Online Shop) or leave it in the hands of the professionals at these Korean hair salons.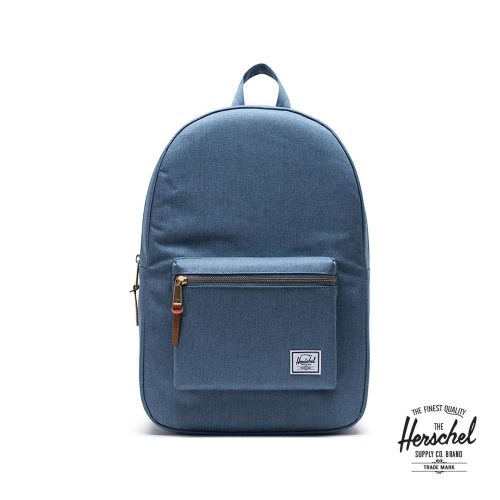 Ladies, put your lucky feng shui colour for your Chinese zodiac 2021 into good use this CNY by donning a blue cheongsam! If you're not into traditional cheongsams, we've prepared a huge range of modern cheongsams in Singapore which you're bound to love! Meanwhile, guys can treat themselves to a new Herschel Settlement Blue Mirage Crosshatch backpack (available on Herschel Singapore Official Store) to keep their lucky colour close by even in school.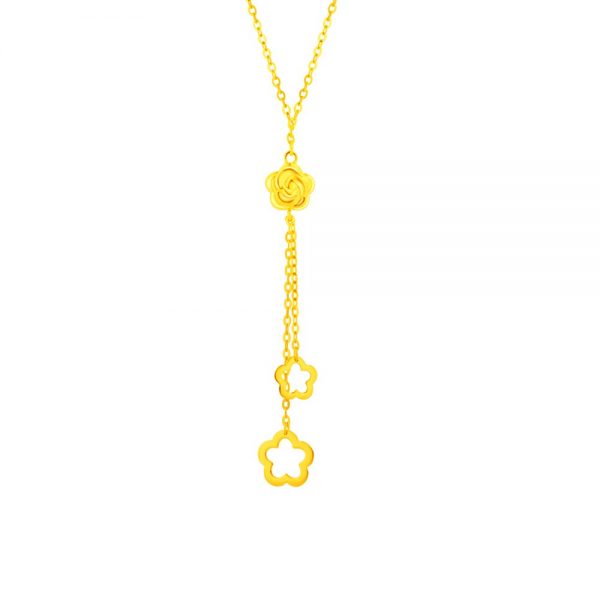 Gold is always associated with prosperity and for 2021, it's going to bring you even more luck and wealth! Accessorise with simple gold jewellery such as a 916 Gold Plain Hollow Ring by Orient Jewellers (available on Orient Jewellers Singapore Official Store) or an elegant gold necklace like the MoneyMax Jewellery 916 Love Gold Eden Dangling Rose Necklace (available on MoneyMax Jewellery Official Store).
3. Tiger: 1926, 1938, 1950, 1962, 1974, 1986, 1998, 2010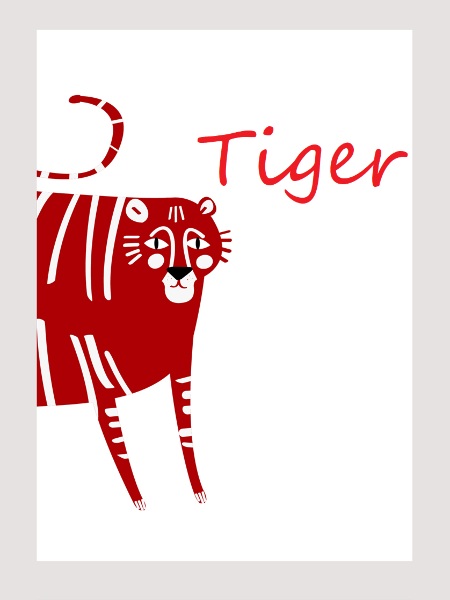 2021 Chinese zodiac horoscope for the Tiger
We've got good news — this is an excellent year for the Tiger zodiac! You'll be able to meet suitable mentors that will help you open more doors in your career. Additionally, an important task will land in your hands, so be prepared for it and give it your best shot! If you're single, this is the year to make your move as you have strong Peach Blossom Luck! So head out and socialise more to widen your circle. 
2021 Lucky feng shui colours for Tiger zodiac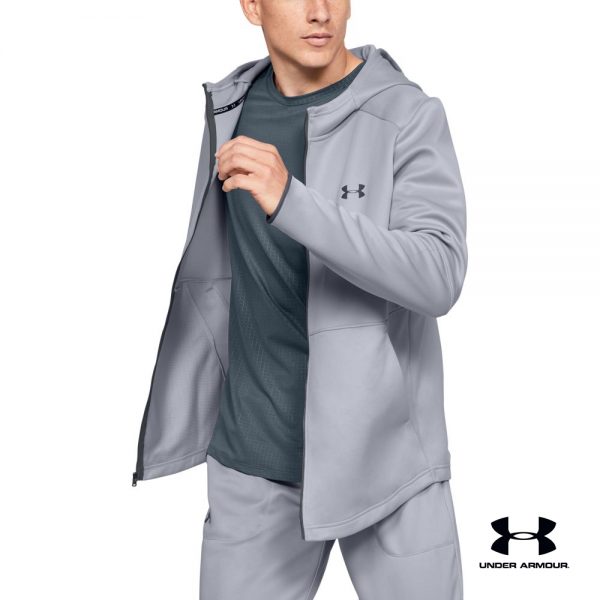 Gear up according to your lucky feng shui colours this 2021! The Under Armour Men's MK-1 Warm-Up Full Zip Hoodie (available on Under Armour Official Store) comes in the perfect gray hue and will be your best workout companion on the field.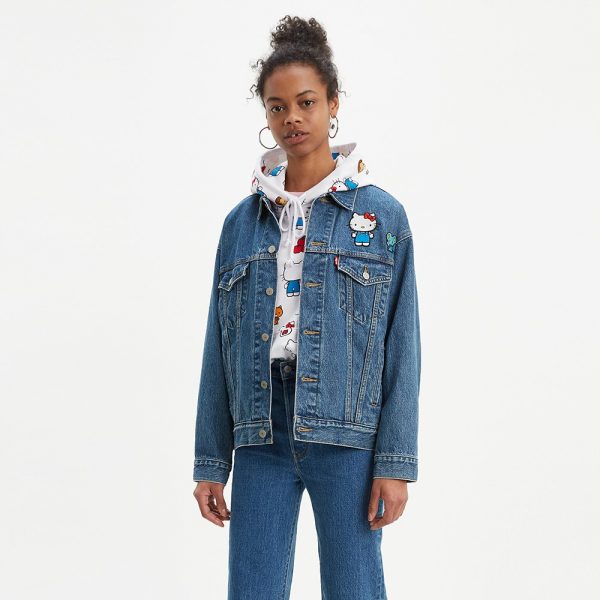 Those under the Tiger zodiac will find blue a very easy feng shui colour to rock. Simply throw on your favourite pair of women's jeans or even a men's denim jacket. You can also stock up on your denim apparels from Levi's, such as the cute Levi's x Hello Kitty Womens Oversize Trucker Jacket (available on Levi's Official Store)!
4. Rabbit: 1927, 1939, 1951, 1963, 1975, 1987, 1999, 2011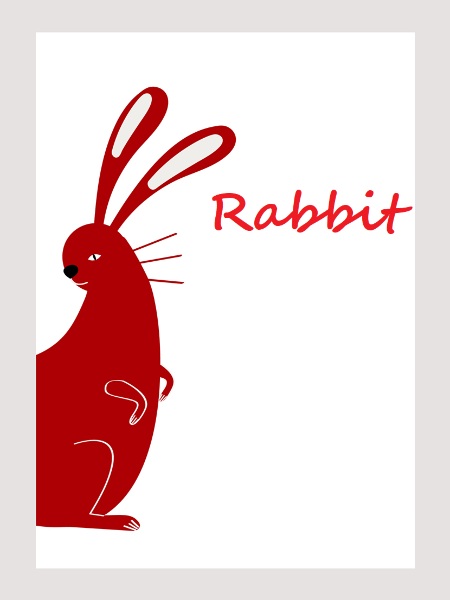 2021 Chinese zodiac horoscope for the Rabbit
The Rabbit zodiac may feel a little distracted and restless for 2021, so self-discipline is going to be important for 2021. When it comes to interpersonal relationships, things are not looking too great. Be sure to explain yourself calmly when misunderstood and avoid gossip. Additionally, this is the time to focus more on yourself than others. Seek academic progress and sharpen your skills to keep your mind stimulated. 
2021 Lucky feng shui colours for Rabbit zodiac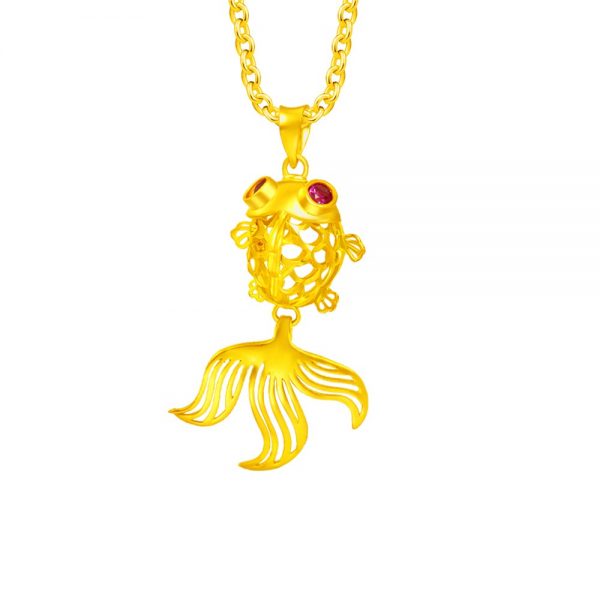 Give yourself a luck boost with the MoneyMax Jewellery 916 Love Gold Lucky Charm Prosperity Fish Pendant (available on MoneyMax Jewellery Official Store). This statement piece features a life-like gold koi, which signifies good fortune and abundance!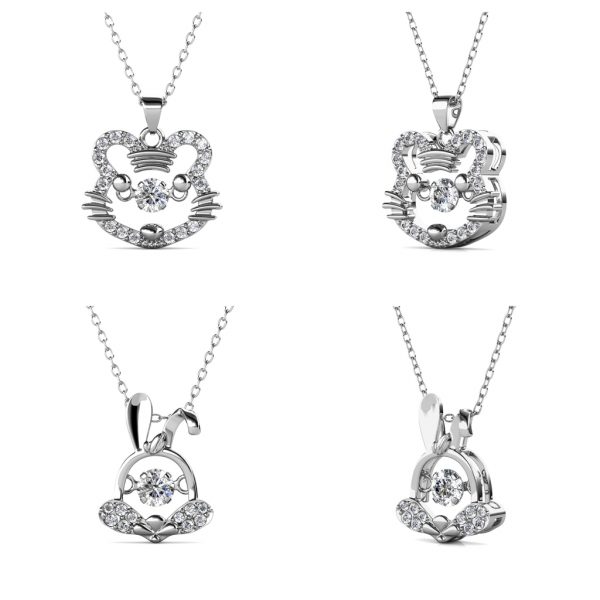 The Rabbit Dancing Zodiac Pendant (available on Her Jewellery Official Store) will be a cute accessory to wear on your neck. Plus, it can double as a conversation starter when someone asks about your zodiac sign! 
5. Dragon: 1928, 1940, 1952, 1964, 1976, 1988, 2000, 2012
2021 Chinese zodiac horoscope for the Dragon
Always wanted to start your own business? This is the year to do it! You'll be fueled with a renewed drive to start a new venture. Don't let limited resources stop you in your tracks and find an alternative solution to put your plans in action. Be sure to keep your stress levels in check for 2021, as it can affect your health. Meanwhile, ladies who are single will be able to find suitable partners among friends. However, those already in a relationship can expect more disagreement this year. 
2021 Lucky feng shui colours for Dragon zodiac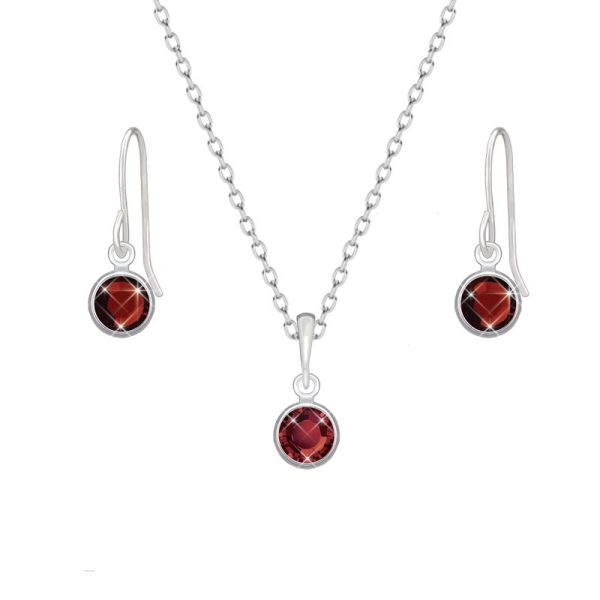 For the Dragon 2021 Chinese zodiac, ruby red is one of the lucky feng shui colours to take note of. While you can find apparels in similar hue, nothing beats getting a set of White Gold Plated Ruby Set (available on FondJewel Official Store)! Ruby is considered the king of stone and associated with power and wealth — blessings you need to get successful this year!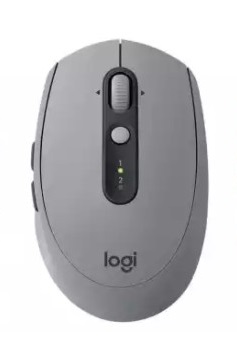 If you're planning to start a new business, you'll be doing a lot of research on your computer. Turn your devices, such as your computer mouse, into your lucky charm by picking one in your lucky feng shui colour! This Logitech M590 Mouse (available on POPULAR Official Store) comes in a stylish grey shade — just what you need for a huat-ful new year!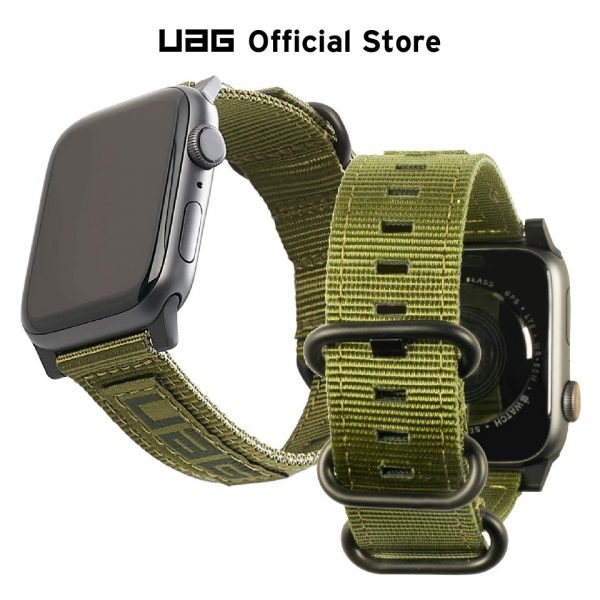 Own an Apple watch? Based on the feng shui colours for your Chinese zodiac 2021, you may want to consider switching out your Apple watch strap into a green one! The UAG Apple Watch Strap (available on UAG Official Store) comes in a stylish military green hue which will go well with all your outfits! 
6. Snake: 1929, 1941, 1953, 1965, 1977, 1989, 2001, 2013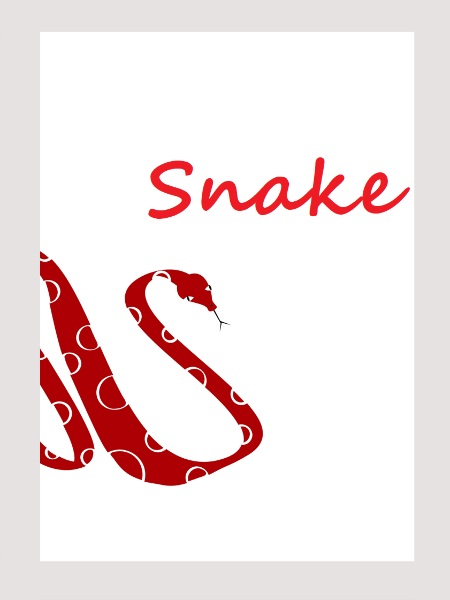 2021 Chinese zodiac horoscope for the Snake
2021 is a year of recognition for the Snake. Your talents and efforts at work will be recognised by your superiors who will recommend you for more important tasks. However, this might cause jealousy and rivalry at the workplace, so it's good to exercise more caution. Meanwhile, couples can expect more arguments and there might even be an intruder into your relationship. Try not to be too controlling and give your partner some space to avoid unnecessary conflict. 
2021 Lucky feng shui colours for Snake zodiac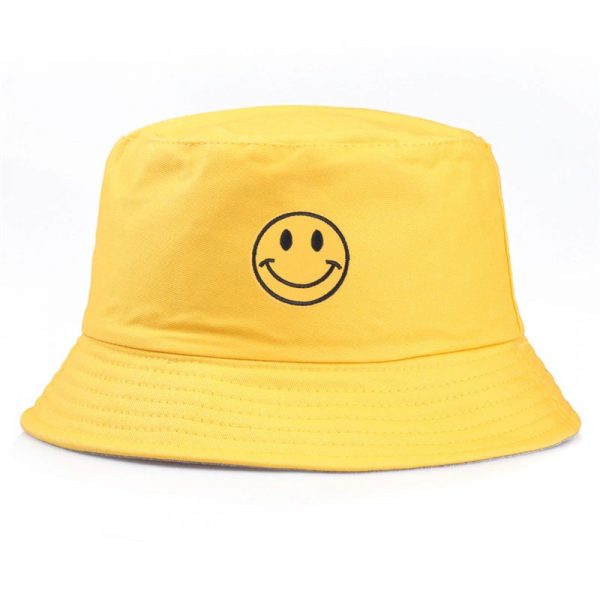 Bright and happy colours can set you in a good mood which can in turn attract even more good luck for you. This adorable Yellow Smiley Bucket Hat (available on daoshijie.sg) will be a lucky charm for the Snake zodiac this year and give you endless good vibes!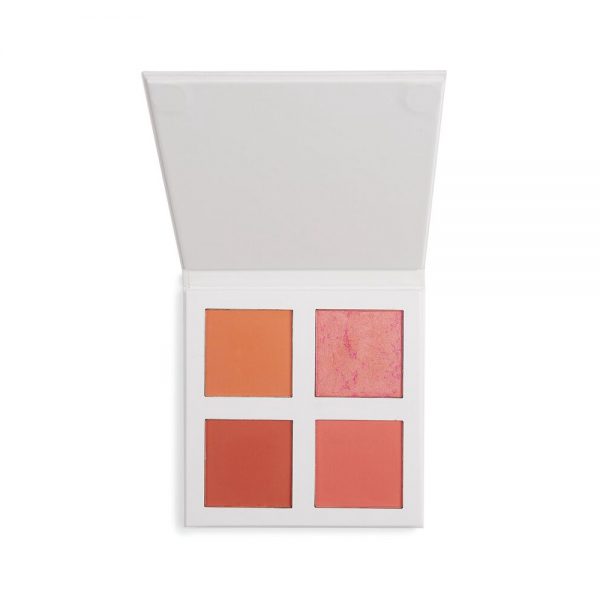 Peachy hues are extremely popular in the local beauty world as they compliment Asian skin tones. Fill up your vanity with peachy blushers such as the Revolution 4K Peach Blush Palette (available on Laycy Official Store) which contains three variations of peachy shades and one orange blush for days where you want a change of blush colour! 
7. Horse: 1930, 1942, 1954, 1966, 1978, 1990, 2002, 2014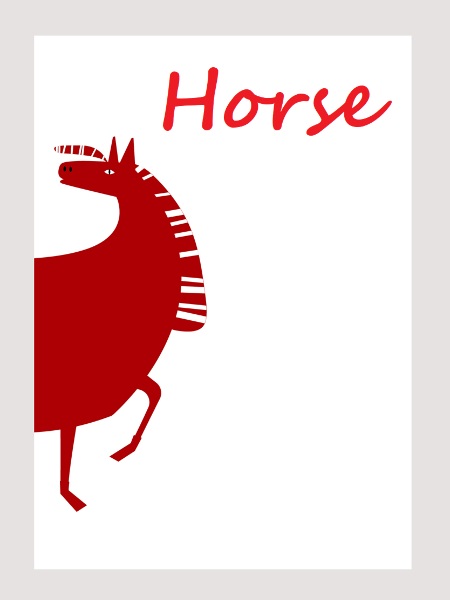 2021 Chinese zodiac horoscope for the Horse:
If you didn't have such a great year in 2020, it's likely because your Chinese zodiac clashed with the Tai Sui God last year. However, things are looking up for 2021! Put in extra hardwork on your job this year — they will not go unnoticed. This is also a blissful year for married couples, especially those hoping for a baby! 
2021 Lucky feng shui colours for Horse zodiac: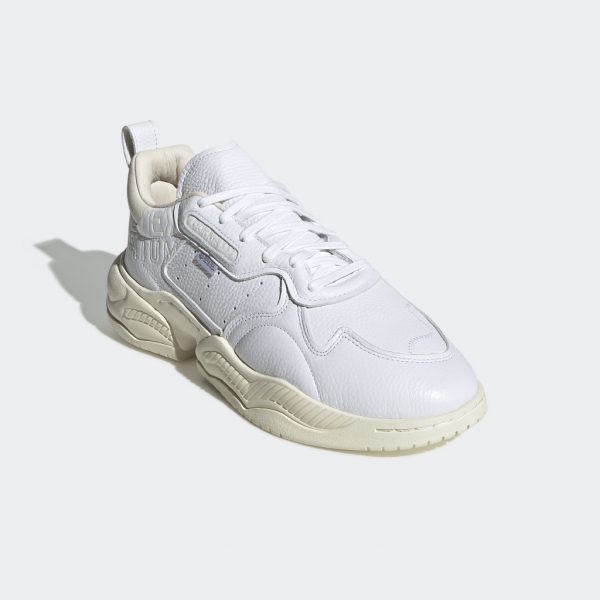 Throw on a pair of white sneakers, such as the Adidas ORIGINALS Supercourt RX GORE-TEX Shoes (available on adidas Official Store) to put a spring in your steps!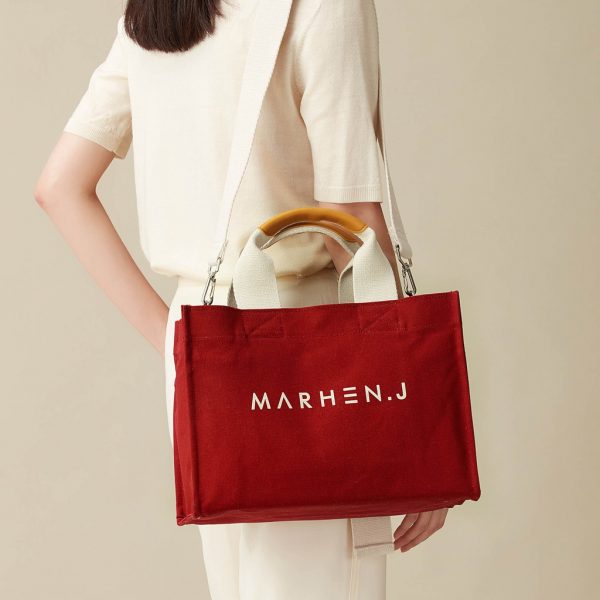 No matter the occasion, the MARHEN.J RICO COMFORT Jester Red (available on Marhen J Official Store) is a fashionable sling bag that will complement any kind of outfits. Plus, it comes in the lucky colour for your 2021 Chinese zodiac!
8. Goat: 1931, 1943, 1955, 1967, 1979, 1991, 2003, 2015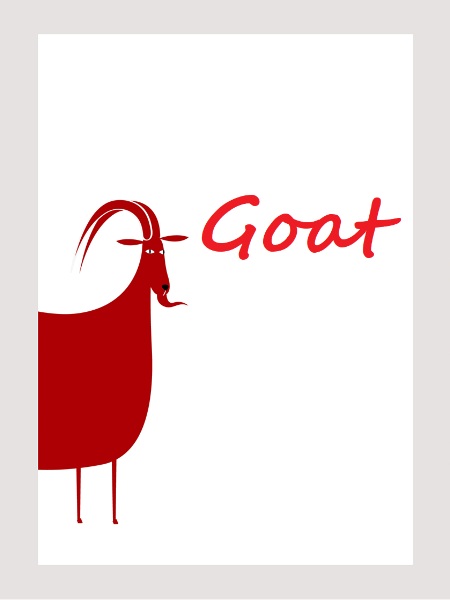 2021 Chinese zodiac horoscope for the Goat
The best way to approach 2021 for the Goat is with an open mind. Be open to drastic changes that may affect your beliefs, career and even relationships. Try not to be too hungry for career advancement — this is not a year for that. Additionally, avoid any renovations (especially hacking of grounds) in your home as it may bring about negative energy and affect your emotions. Single individuals should refrain from falling for someone too quickly to avoid unnecessary heartbreaks. 
2021 Lucky feng shui colours for Goat zodiac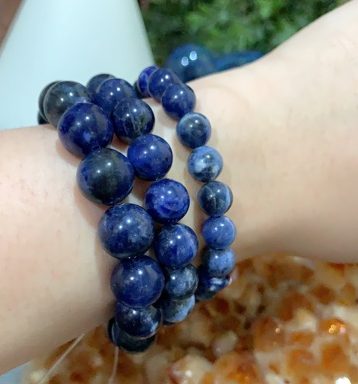 Keep a lucky charm in your feng shui colour close by all the time. We suggest going for the Brazil Sodalite Bracelet (available on Jing Wen Crystal) which will look great on both genders. The blue sodalite crystal is believed to help boost mental clarity and inner peace.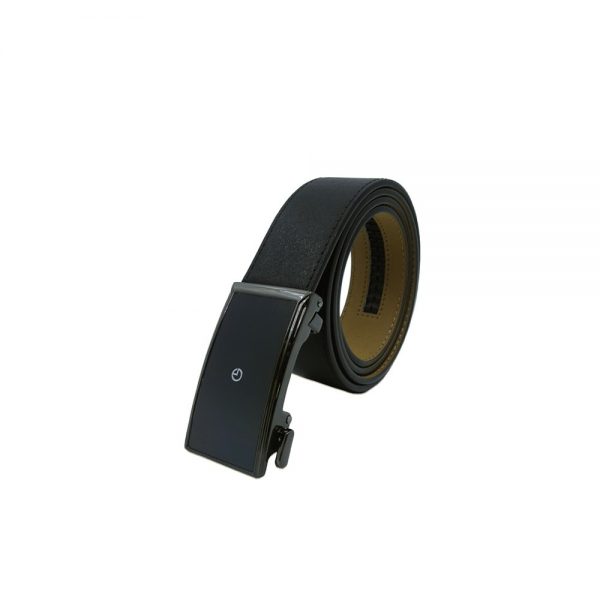 Black is a colour that seems to never go out of fashion. Ditch your brown belt for a black one this year, such as the Goldlion Men's Auto-Lock Business Belt (available on Goldlion Official Store). 
9. Monkey: 1932, 1944, 1956, 1968, 1980, 1992, 2004, 2016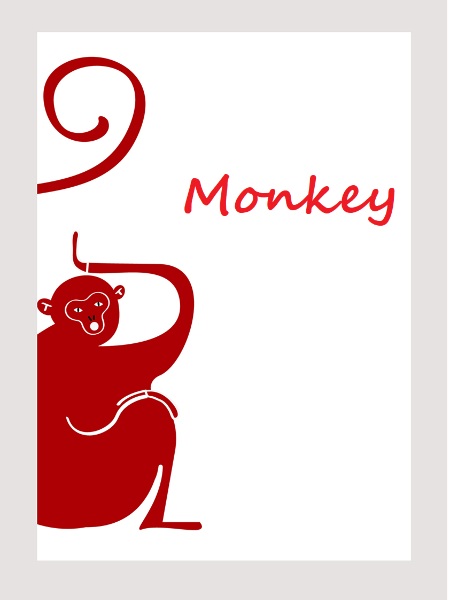 2021 Chinese zodiac horoscope for the Monkey
You'll be an excellent problem solver in the new year as the skills you've picked up over the years have finally come into good use at work! Work hard and also work smart — a handsome reward may just be waiting for you around the corner. The Monkey will also be able to enjoy good health generally for 2021 but that doesn't mean you should neglect your health.
2021 Lucky feng shui colours for Monkey zodiac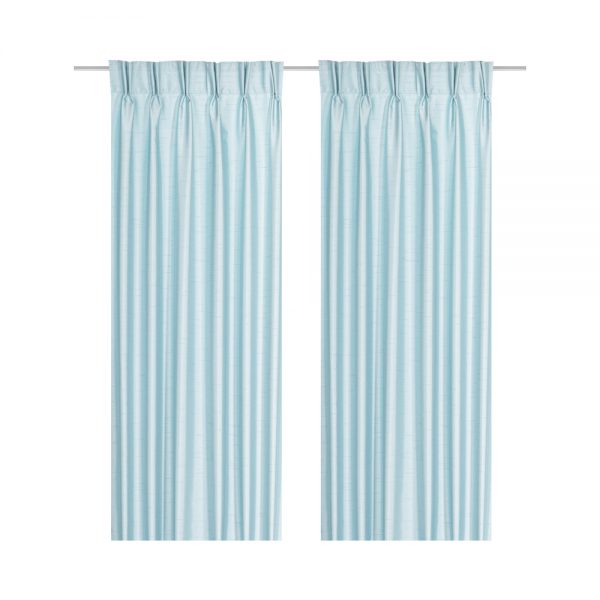 As things are going pretty smoothly for this Chinese zodiac in 2021, there's no need to change your dress style or accessorise based on your feng shui colours if it's not your style. Instead, simply change out the curtains at home into ones that are bright blue, like this Texbook Zara Indigo Window Curtain Plain French Pleat In Mineral (available on texbook.os.sg) to attract luck to your humble abode. 
10. Rooster: 1933, 1945, 1957, 1969, 1981, 1993, 2005, 2017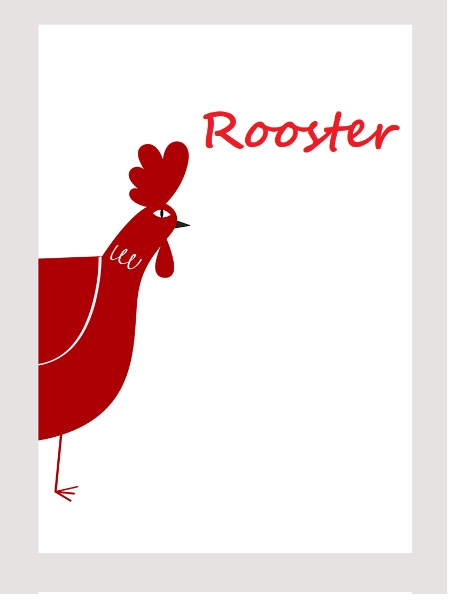 2021 Chinese zodiac horoscope for the Rooster
If you're working in sales or investment, this is a good year in terms of both wealth accumulation and career advancement. However, as you strive for career success, don't neglect your partner and family. Shower them with lots of love to avoid unnecessary conflicts. Additionally, be sure to keep a close eye on your health and do not take things lightly. 
2021 Lucky feng shui colours for Rooster zodiac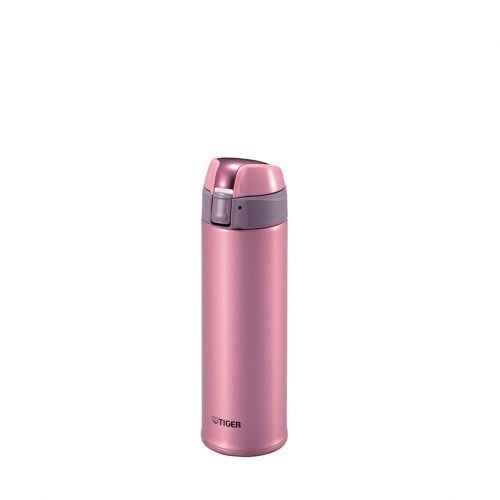 Look after your own health and adopt a hot water habit with Tiger 500ml Double Stainless Steel Mug (available on Metro Official Store) in your lucky colour pink! Learn about other good habits to track in your 2021 planner to lead a productive and healthy year.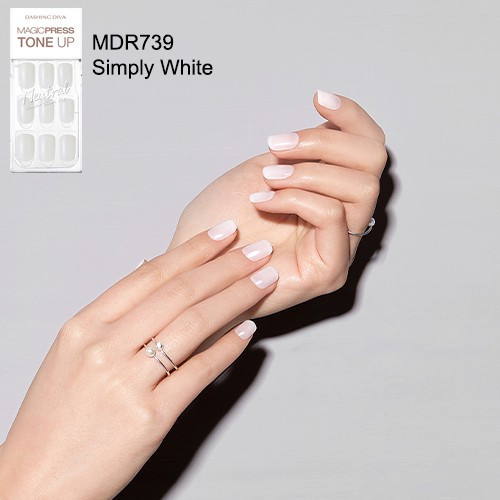 Another creative way to be associated with your 2021 Chinese zodiac lucky feng shui colours is by painting your nails in them! Think it's too troublesome to DIY your manicure? Then you'll love how easy it is to put on these Dashing Diva Tone Up Short Nails 1sec. Magic Press (available on Dashing Diva Singapore Official)!
11. Dog: 1934, 1946, 1958, 1970, 1982, 1994, 2006, 2018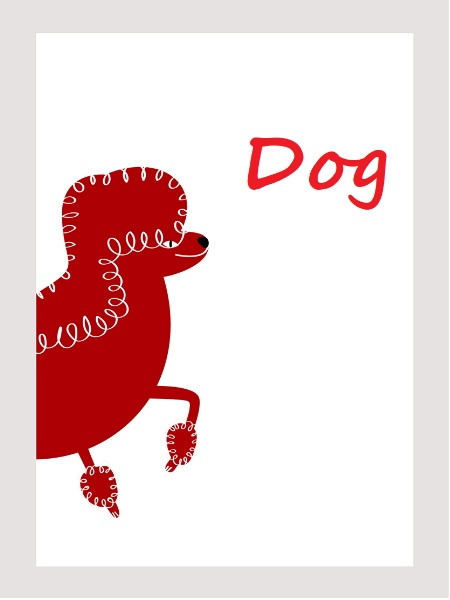 2021 Chinese zodiac horoscope for the Dog
2021 is filled with excitement and fun adventures for the Dog! You'll meet awesome people and nurture new relationships which will help you grow as a person. For things to be even smoother at the workplace, avoid disputes and speak less. Show your dedication to your job through hard work and it'll all pay off. Relationship-wise, there are chances for a long distance relationship, especially for females. Avoid dwelling on your own emotions and share them with your loved ones so you won't be depressed. 
2021 Lucky feng shui colours for Dog zodiac
As you may find yourself being invited to more social events this year, get ready your wardrobe with suitable outfits such as this SOMETHING BORROWED Colorblock V-Neck High Low Swing Dress (available on Private Labels by Zalora). Dress it up with some red high heels for formal events or slide into your comfy sneakers for casual dates!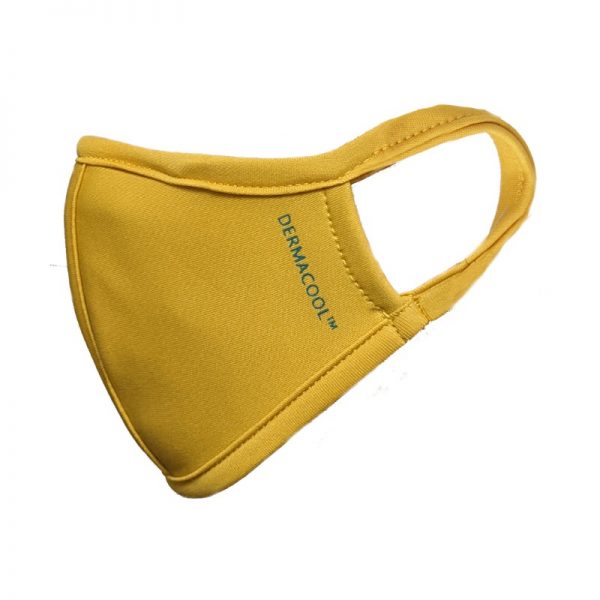 Wearing a mask will still be a thing in 2021. Those born in the year of the Dog can take this chance to showcase your lucky colour by wearing the Dermacool Shield Mask Sunflower Yellow (available on Aurigamart)! Not only is it reusable but it also comes with two layers of antibacterial filters. 
12. Pig: 1935, 1947, 1959, 1971, 1983, 1995, 2007, 2019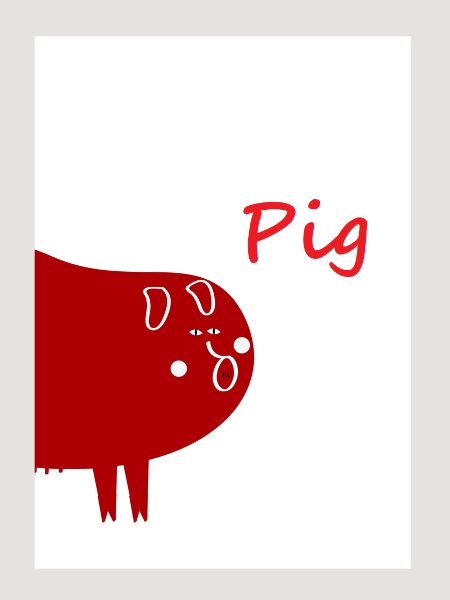 2021 Chinese zodiac horoscope for the Pig
There may be an overwhelming amount of opportunities and tasks that will need your attention for 2021. Don't overestimate yourself and take them all up or you may fail to fully utilise the chance to showcase your capabilities. Prioritise the ones that are more important and avoid taking shortcuts. Additionally, this is a good time to move house or office as a new environment can help activate the luck of wealth!
2021 Chinese zodiac fortune for the Pig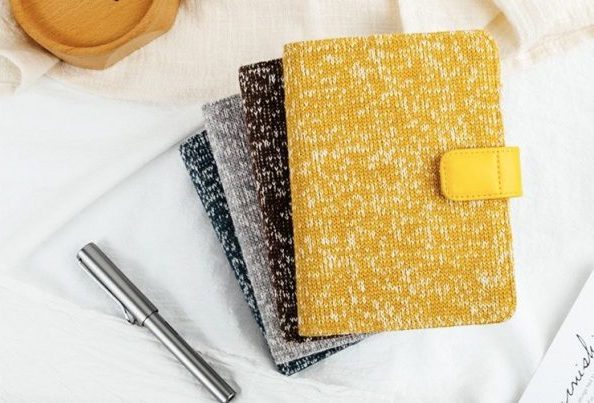 Since you'll be leading a hectic schedule this year, we suggest getting a planner in yellow — one of the lucky feng shui colours for this Chinese zodiac in 2021 — to monitor your tasks. The KINBOR Yellow Knitted Planner (available on Bamboo1619) comes with daily, monthly and yearly spreads for detailed planning. You can also make use of the to-do pages to avoid forgetting important tasks.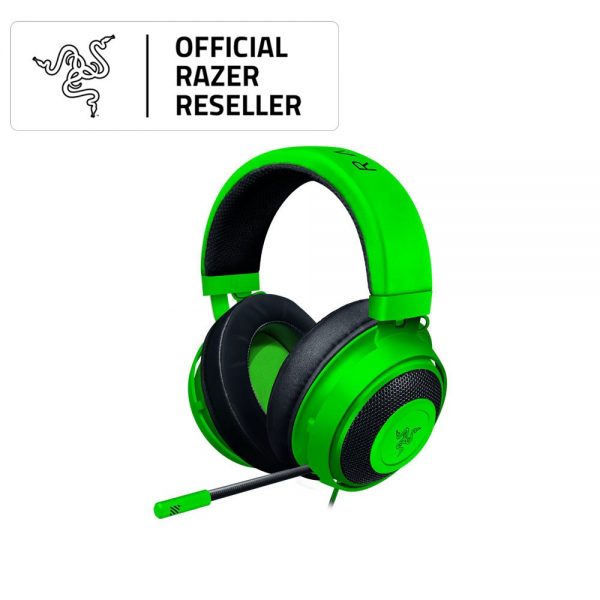 If you're a gamer, the Razer Kraken Multi-Platform Wired Gaming Headset (available on Razer Official Store) will be right up your alley! It comes in a lucky bright green hue and improves your gaming experience so you can thoroughly enjoy and relax after a tiring day at work or school!
Give it your best shot regardless of your 2021 Chinese zodiac horoscope
Whether 2021 will be a memorable year for you or not all depends on your mentality and attitude to take on the challenges that will come your way! And when the going gets tough, you can always fall back on your loved ones for support. This Chinese New Year, spend quality with your friends and family with these fun CNY party games or organise a yummy hotpot party! In addition, don't forget to stock up on your hotpot essentials now at our CNY Fortune Food Hall and snag great deals during our 2.2 CNY Sale!
This article was updated on 2 January 2021. Additional research done by Quah Si Yu
---
New to Shopee? Get $7 (min. Spend $15) with code*: 7ZODIAC
*TNC applies. Valid for new users from 7 Jan to 14 Jan 2021 only.