Whether you're into K-beauty or not, you've probably heard of Etude House. Famous for their masks, water tints and eyebrow pencils, Etude House has something for everyone. If you're one to play with eyeshadows, keep reading as we take a look at the latest Etude House x Pony Play Color Eye Palettes.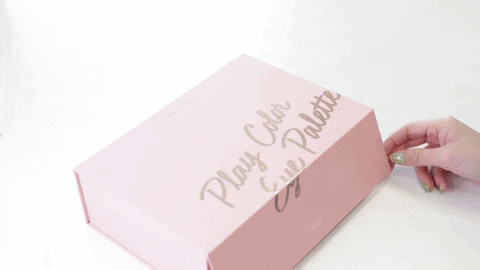 Etude House's latest collaboration with Pony, one of South Korea's most famous beauty gurus, features two palettes – the Best Loved Palette and the Rose Bomb Palette. Each palette comes with 15 carefully selected shades enclosed in a luxurious case that comes with a mirror. 
Best Loved Palette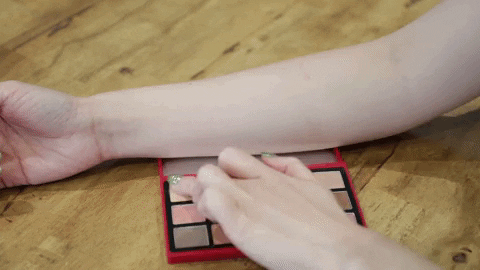 "Coffee to Go", "Milk Latte" and "Chocolate Latte" may sound like names of drinks but these are just some of the eyeshadows from the Best Loved Palette. If you're a loyal Etude House fan, this palette is perfect for you. Inside the bright red case contains 15 of the best loved eyeshadow colours from the Look At My Eyes line. Known to be highly pigmented and velvety soft, these eyeshadows will help you achieve eyeshadow goals. 
The Best Loved Palette features a combination of well-matched colours ranging from beige to burgundy. It also has various textures such as cafe, shimmer and jewel. This palette has the basic neutrals that you need and also a few pops of colour, for when you're feeling extra. So whether you prefer a smokey eye or a natural look, you'll definitely find something to match your look!
Rose Bomb Palette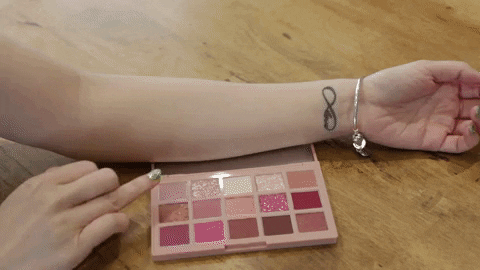 If you're looking for a new product for your #MakeUpOfTheDay, try the Rose Bomb Palette. Featuring 15 eyeshadows with various rose petal shades of matte, shimmer and glitter textures, you'll be spoilt for choice. The matte eyeshadows are definitely our favourite, thanks to its highly pigmented formula. If you're a fan of glitter eyeshadow, make sure to use glitter glue underneath, for that extra hold. 
The palette comes in a wide range of colours which are all very versatile. You can use it as an eyeshadow, blusher or even as a colour corrector. For example, their Petal Pink's fresh and vibrant pink colour is perfect as a cheek blusher. The Lilac Rose shade can be used as a base to correct the skin tone around the eyes. So even if you're not a fan of pink eyeshadows, you wouldn't want to give this palette a miss.
The Review
We put these eyeshadows to the test with our very own Ultimate Beauty Junkie, Eileen. Her task was to create a full face makeup look using the Rose Bomb Palette. Eileen recommends the Best Loved Palette for sultry night out looks and the Rose Bomb Palette for creating everyday makeup looks. 
Mark your calendars as Etude House will be launching the Best Loved and Rose Bomb Palettes exclusively on Shopee from 1 to 15 July 2019. Enjoy 20% off these 2 palettes during this period with the code: ETUDEPONY
To complete your Etude House haul, Etude House will also be having a 15% off discount storewide and additional $15 off store voucher from 1 to 15 July 2019 to celebrate this launch! Get your products (will link the listing here) on Shopee now and stay beautiful and fabulous~
New to Shopee? Get $7 off (min. spend $15) with code*: EYESHADOWPALETTE
*TNC Applies. Valid for new users from 28 June to 5 July only.