Bak kwa, pineapple tarts and kueh lapis — these irresistible Chinese New Year goodies are as yummy as they are calorie-packed. If you've (understandably) overindulged in all these delicious snacks during the recent Chinese New Year celebrations, you might be looking for ways on how to lose weight fast! We reached out to four certified nutritionists in Singapore to put together a guide on how to embark on a weight loss diet with useful tips — this includes healthy hawker options when dining out during work lunch hour and foods to avoid when you're on a diet! 
Experts Tell: How to lose weight fast
Besides the sense of guilt creeping in whenever we've overindulged, we also can't ignore the obvious discomfort that overeating causes. Think bloated-ness, constipation and even nausea. To find out the best ways on how to lose weight fast (and safely), we've reached out to certified nutritionists to give their expert advice for your post-festive weight loss diet tips!
Disclaimer: Consult your doctor before embarking on any type of diet but a general rule of thumb is that dieting can be beneficial for those who are overweight as it can help reduce health implications made worse by weight issues. Underweight people, pregnant women, children and adolescents should avoid dieting. 
1. Ashley Isabel Tay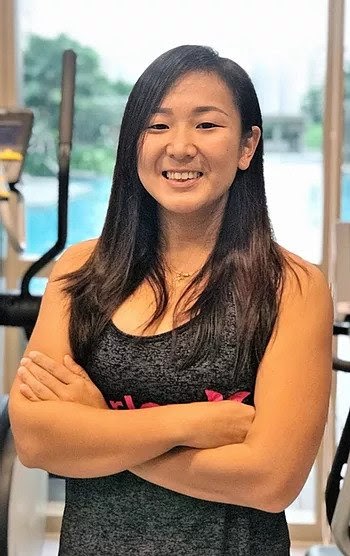 Who: Personal trainer at Ashley Tay Fitness. Holds a BSc in Sport and Exercise Science from Edinburgh Napier University with six years of experience as a personal trainer. She's passionate about forging a healthy relationship around food and sees food as something that nourishes our bodies and enhances mood and energy levels.
Ashley's weight loss diet tip: Be mindful of eating too much processed foods and desserts. Make sure to eat colourful vegetables and whole foods throughout the week, as well as drink plenty of water!
Ashley's weight loss workout tip: To lose belly fast, consider doing some basic core exercises such as three sets of 20 leg raises, 30 flutter kicks and planking for 40 seconds. Also, try to stay on your feet as much as possible — walking is a form of exercise too!
Ashley's quick fixes for bloating: Cut down on fried food. 
2. Sheeba Majmudar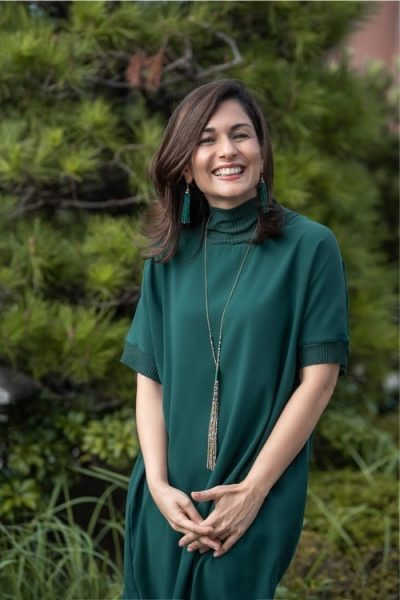 Who: Founder and nutritionist at Sheeba the Nutritionist Pte Ltd. Holds an MSc in Human Nutrition. 14 years of experience as a nutritionist, and an expert in areas like naturopathy, alternate medicine and is a certified herbalist too.
Sheeba's weight loss diet tip: Eat veggies with every meal and eat fruits twice a day. Also, make sure to drink a minimum of two litres of water, which can help you feel fuller.
Sheeba's weight loss workout tip: Get moving and do aerobic exercises (cycling, swimming, running or even walking) on an empty stomach for 30 minutes as this will burn fat faster!
Sheeba's quick fixes for bloating: Drink dandelion tea (available on S-Mart by Shopee Official Store) with meals or take a tablespoon of apple cider vinegar (available on Lim Siang Huat Your Groceries Store) with meals. Dandelion tea reduces water weight and can help with bloated-ness while apple cider vinegar can help maintain blood sugar levels, may promote weight loss and improve overall health.
Tips for going on a detox safely: As long as there is a systematic plan that supports body systems and detoxification, detox diets will support health in the short and long term. Eliminate junk and refined foods, and drink more water!
3. Veronica Cavallini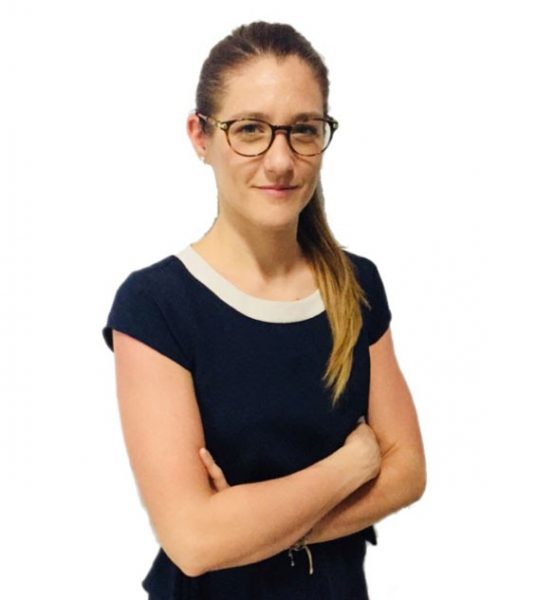 Who: Nutritional Consultant at Andrea's Digestive, Colon, Liver and Gallbladder Clinic. Holds a BSc in Dietetic and an MSc in Human Nutrition and Food Science, with 11 years of experience as a certified nutritionist. Also a member of the Singapore Nutrition and Dietetic Association, with a special interest in the treatment of gastrointestinal conditions, food allergies and intolerances, obesity and eating disorders.
Veronica's weight loss diet tip: Eat regular meals with all the right macronutrients in the right portions — 1/4 plate wholegrain carbohydrates, 1/4 plate protein, 1/2 plate fibre from vegetables, a small portion of healthy fats like olive oil or avocado and plenty of water.
Veronica's weight loss workout tip: Move at least 10,000 steps per day and choose a workout that you enjoy. The goal is to be active every day!
Veronica's quick fixes for bloating: Fennel tea or ginger tea (available on Ninja Snacks by SanSeSan Official Store) can help after a huge meal, but of course it would be better to control the food intake and eat a proper portion of food.
4. Nana Wu Nan Nan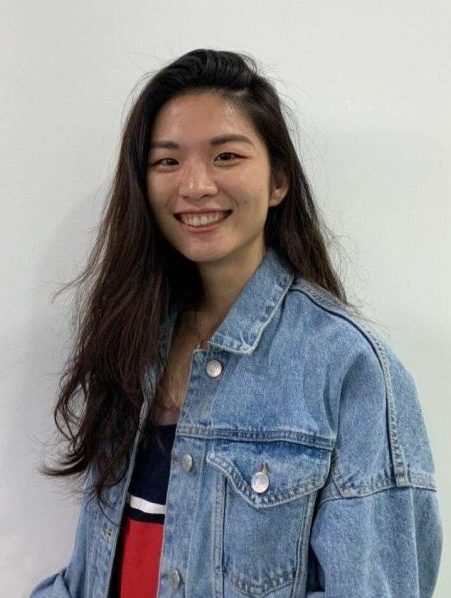 Who: Nutritionist at SgFitFam. Holds a Bachelor Degree in Food and Nutrition Science with Honours from the Chinese University of Hong Kong. Has over 5 years of experience as a nutritionist. 
Nana's weight loss diet tips: Take three regular meals a day without snacking. Small and frequent food intake can cause insulin levels to spike and results in excess insulin synthesis where the body stores excess sugar into fats. This ultimately leads to weight gain.
Using a smaller plate during meal times also helps, as it gives the impression of having plenty of food in front of you. This automatically helps us moderate our intake and subconsciously makes us feel fuller easily.
Nana's quick fixes for bloating: Take a walk after dinner. Even better, stand up first for 10 minutes after a meal before going on that post-dinner walk! Drinking peppermint tea (available on Whittard of Chelsea Official Store) can aid in digestion, or go for abdominal massages.
Nana's tips for going on a detox safely: When it comes to detox diets, try to eliminate carbohydrates from all meals and increase intake of fresh fruits, vegetables, meat and plant-based proteins like tofu moderately for three consecutive days. 
Healthy hawker food options in Singapore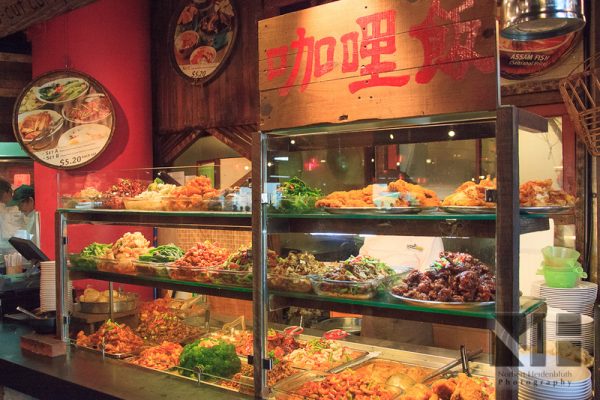 Trying to find out how to lose weight fast? Eating out can prove to be the biggest challenge. Our experts share their top tips for healthy hawker food options in Singapore, and ideas on what you can order during your lunch breaks at work. 
It turns out that soups are one of the best foods you can get during your lunch break if you're determined to shed some pounds. Ashley, Nana and Sheeba recommend ordering clear soups such as yong tau foo and herbal soups. However, Nana also pointed out that most of the soup dishes are actually high in sodium, so it'd be better to avoid finishing the soup as most of the salt accumulates at the bottom of the bowl. 
If you're a noodle lover, Ashley suggests sticking to clear fish slice noodles soup (no milk) or ban mian. Choose these over noodles served in thick gravy such as hor fun and lor mee to avoid exceeding your calorie intake. 
If you're ordering your lunch from your favourite economy rice stall, here are some healthy cai fan tips to follow! According to Sheeba, you should portion your plate into 40% vegetables, 20% proteins, 25% grains and 15% fats. Order less rice than usual if you're going for white rice, or switch it out to brown rice instead whenever possible. Brown rice is lower in calories and contains more dietary fibre to keep you full for longer. As for the proteins, Veronica suggests going for good proteins like fish or chicken breast. Don't forget to pile on the vegetables (tell the stall owner to leave out the gravy) and skip the curry sauce drizzle — it's a diet killer! For more information about portioning your food, check out Health Hub's My Healthy Plate. 
Foods to avoid if you want to lose weight fast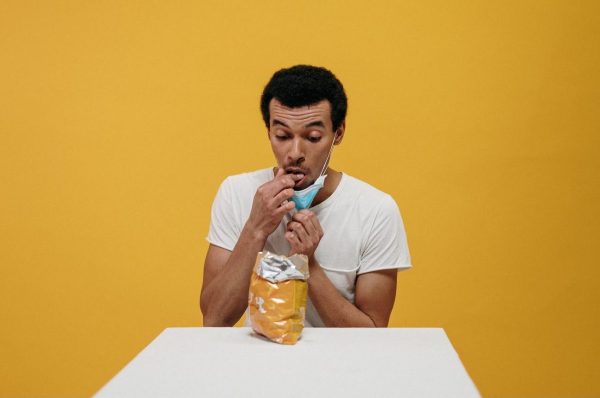 If you're thinking of how to lose weight fast when you're, well, sweet on sugary drinks, here are some pro tips: ask for zero sugar when ordering your favourite bubble tea, or try infusing fresh fruits in cold water for a refreshing drink! Diet colas are a big no-no, as Sheeba shares how these can actually wreck our digestive stomach juices and create an unhealthy acidic body pH. 
Sheeba warns that packaged and crunchy snacks contain high amounts of MSG which can signal the body to store fat and is one of the fastest ways to gain weight.
That fried chicken wing can look tempting no doubt, but Nana warns that the minute any food is deep-fried, the food automatically rakes up double calories. Yikes!
Ashley shares that ice cream can look harmless but is actually dangerously high in calories and worst of all, hugely tempting. But that doesn't mean you have to give up on it. Check out these vegan ice cream spots in Singapore for all-natural options that won't weigh on your conscience.
Practise how to lose weight fast safely
Don't let the festive feasting hinder or demoralise you from achieving your fitness goals for 2021. Stay tuned for healthy diet recipes that we've collated from our nutritionists! Weight loss diet tips aside, be sure to couple the above tips with some adrenaline pumping workout. Work up a sweat at these Muay Thai gyms in Singapore or engage the best personal trainers if you need dedicated attention and a kick in the butt to get your workout in.
While you're searching for tips on how to lose weight fast, you may have also noticed other trending weight loss items — meal replacements, muscle stimulators or a jump ropes with calorie counters just to name a few. Check out the video below to find out which earned a yay or nay from us!
Additional reporting done by Rajveen Kaur Aujla.