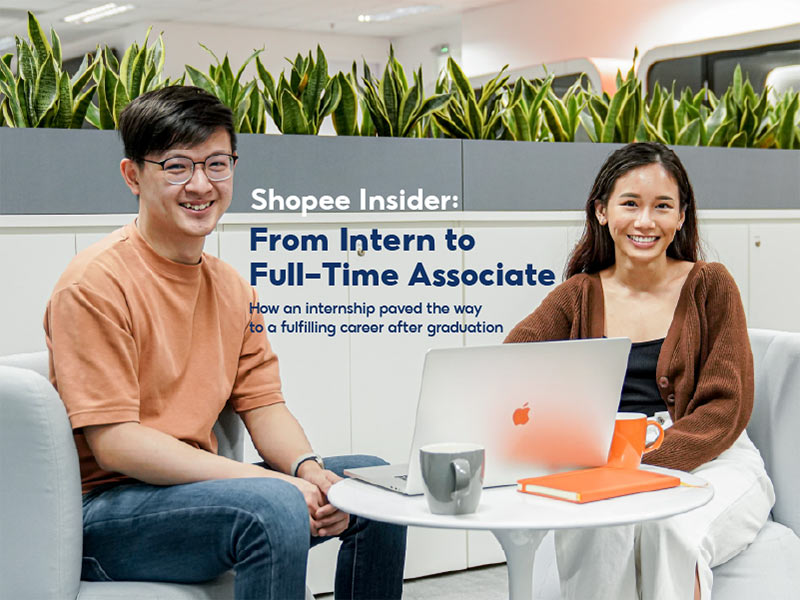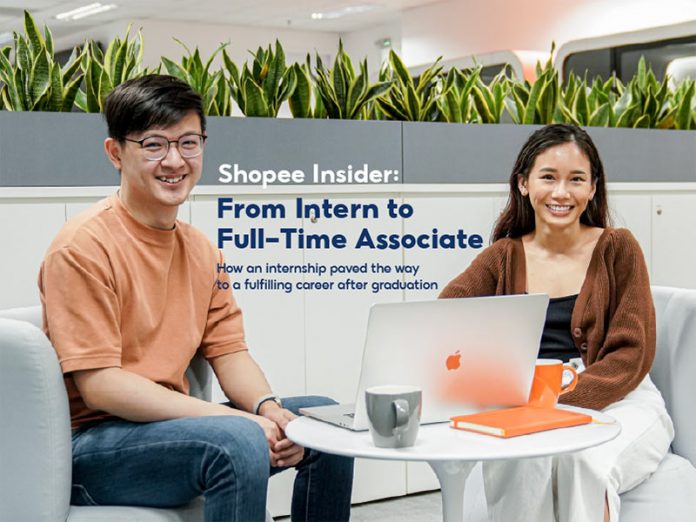 Being an intern is a valuable opportunity to gain experience in various companies and roles, before applying for a full-time role. They give you a glimpse into the culture of a company, and a chance to make a real business impact — all before you graduate. 
We spoke with Kimberly and Irvin, who shared about how their Shopee internship experiences eventually paved the way for their full-time careers, with our Business Development and Engineering teams respectively.
Read on to hear about the highlights of their intern to full-time associate journey, motivations for choosing a career in e-commerce, and their tips for students who are interning now.
---
Tell us about yourself.
Kimberly (K): I graduated from Nanyang Technological University (NTU) last year with a major in Sociology. In my final year of studies, I interned with the Shopee Business Development Team and enjoyed the experience a lot. This led to my decision to take up a full-time role as a Business Development Associate, where I'm currently an Account Manager for the beauty products team. I work closely with key beauty brands to secure new product launches, organise promotions, and provide expertise about our platform.
Irvin (I): I graduated from the National University of Singapore (NUS) with a degree in Computer Science, and interned as a Platform Engineer with Shopee. Currently, I'm a Software Engineer with the Shopee Technology and Operations team, working on improving the cloud computing platform that powers thousands of services at Shopee.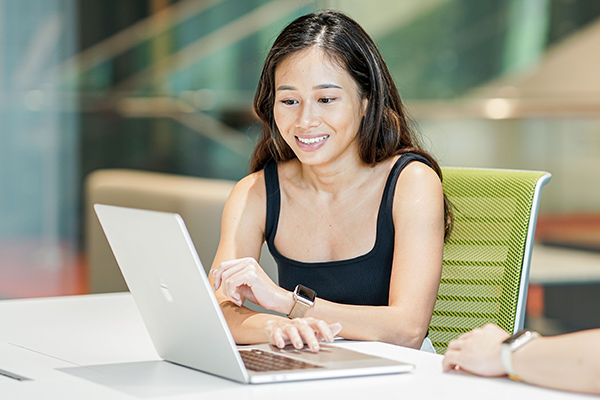 What was your Shopee internship experience like?
K: As a business development summer intern, I collaborated with account managers to grow sales, and worked closely with the marketing team for discount campaigns, such as flash deals. I also performed a weekly analysis of Shopee's platform performance and provided recommendations to improve subsequent campaigns. 
I was subsequently presented with an opportunity to extend my internship part-time into the school semester. With the flexible working hours, the strong support of my team, and the opportunity to learn more, I decided to take on the offer. I learnt so much during my 8-month internship, and really enjoyed working with my teammates along the way.
I: My experience as a Platform Engineer intern with Shopee allowed me to make a real impact. Even though I was an intern, I was given a high level of autonomy that enabled me to make significant improvements to Shopee's technical infrastructure. I also enjoyed the high-growth environment where teammates constantly shared their knowledge and learnings with each other.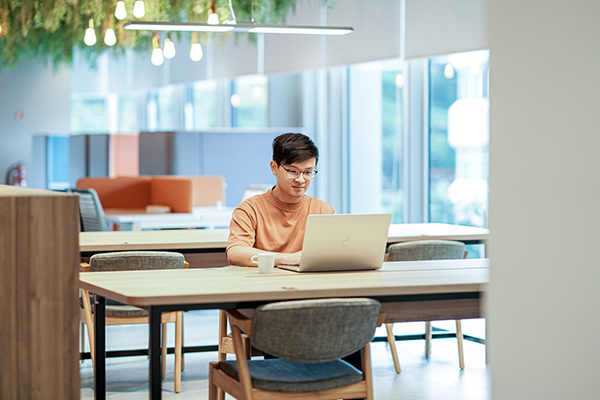 Why did you choose to take up a full-time role with Shopee after graduation?
K: Shopee's vibrant culture played a big role in that decision. I would describe our culture as collaborative, where it feels like you're working within a close-knit community. The company's hierarchical structure is also rather flat, making communication easy — even with our managers. This enables work to be done efficiently as well, which is important in the dynamic technology industry. 
Another reason would be the training and growth opportunities available. As an intern, my manager and I had feedback sessions to discuss my current progress, and future projects that I'd like to try. My teammates made time in their schedules and patiently explained new concepts to me, which I appreciated a lot. 
I: My internship affirmed my passion for solving technical issues, as I enjoyed the hands-on experience of working together with others to discover a solution. Naturally, I hoped to continue growing in this area and applied for a full-time engineering role at Shopee.
I benefited from the strong learning culture at Shopee, even as an intern. Continuous upskilling is encouraged and there are numerous workshops by the Learning & Development team to facilitate that. I was also able to tap on the vast knowledge and talents of my colleagues through regular sharing of feedback and casual interactions with one another.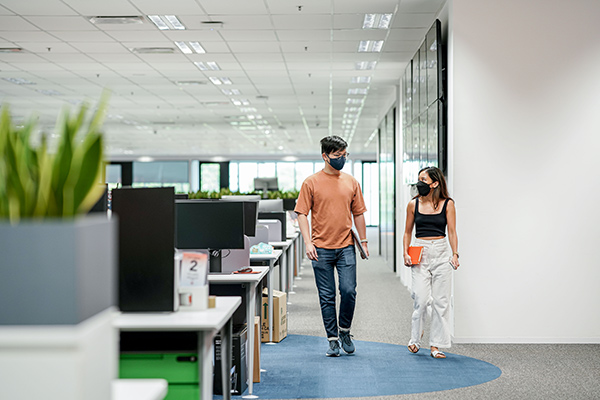 What would be the highlight of your experience so far?
K: A particularly memorable project would be the Shopee virtual sampling counter which was launched this year! It allowed users to purchase samples from various beauty brands. If they enjoyed their samples and wished to purchase the full-sized product, they will be issued a voucher for a return purchase. So far, the campaign has been effective, and I feel proud to have played a part in it. 
I: For me, that would be designing, implementing, and launching a new product for my team. The previous version had several avenues for improvement, and I found that the best way to solve them was through a redesign of the entire product. 
It was a challenging journey as we had to design it from the ground up again, using what we learned from the first version. We also designed a new user interface and user experience flow, and came up with a plan to transition our systems from the old to the new product. Nevertheless, seeing how many of our users were satisfied with the enhanced system gave me a great sense of fulfilment. I feel glad to know that I helped to make a positive impact on our fellow engineers.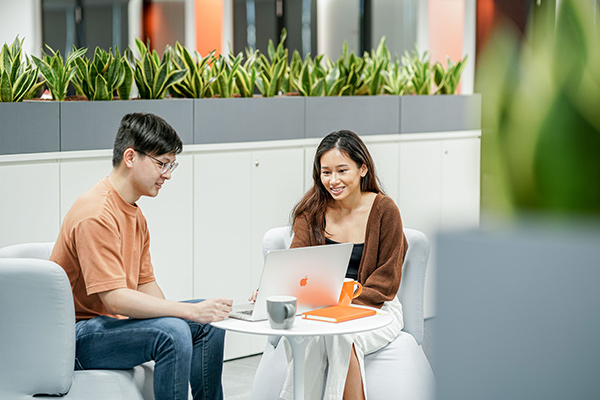 What tips would you give to students who are interning now, or keen to join the e-commerce industry?
K: Remember that your major doesn't define or limit you. As a Sociology graduate, I had the misconception that Shopee only hired graduates with a background in technology, which is not the case. Instead, consider how your soft skills and past experiences may value-add to your desired internship or career. If you feel that you lack certain technical skills, look out for resources that can help you develop them, such as free online courses.
Lastly, to current interns: Don't be afraid to ask questions when you need to, as it is the fastest way to grow!
I: Having the willingness to learn is important. It may seem daunting to join the tech and e-commerce industry, but remember to be patient with the process. For example, I first started making small contributions to small tools, before moving on to designing and executing projects. It takes time to adapt as an intern or a full-time employee, so staying hungry for knowledge will serve you well.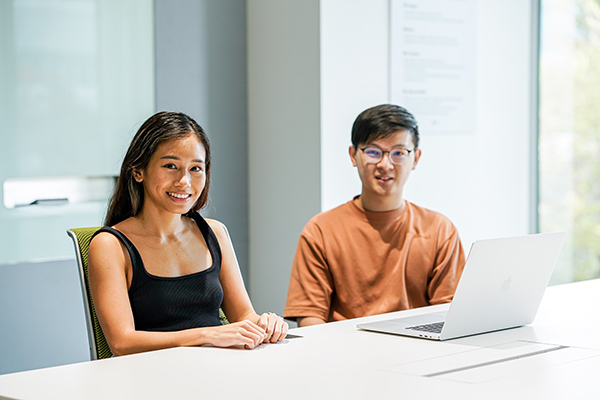 Inspired by Kimberly and Irvin's Shopee experiences? Check out our latest available positions here.
Beginning your job search after graduation? Read here for tips on job hunting, such as advice on how to apply for roles, and how to prepare for your new job. 
---
Begin Your Learning Journey with Shopee's Company-Led Training (CLT) programme 
In collaboration with IMDA, our Company-Led Training (CLT) programme is a dedicated programme for our full-time Singaporean employees to upskill and enhance their experiences at Shopee. You'll undergo six months of on-the-job and structured training, as well as be assigned a mentor within the same department to support you along the way. 
Open to both Singaporean fresh graduates and mid-career professionals, you can join our CLT programme by applying to any full-time roles relating to Product Management, Software Engineering, User Experience Design or Business/Data Analytics at Shopee. Find out more about the CLT programme here.
*All photos were taken in compliance with the Singapore requirements for Safe Management measures.