Has Apple's new M1 chip caught your eye? Thanks to this new inclusion, Apple MacBooks and Mac Minis are more powerful and energy-efficient than ever. If you're searching for the best laptops money can buy, Apple's latest range of portable computers will be right up your alley. Wondering which Apple device will suit you best? Scroll on as our Mac buying guide highlights everything you need to know about Apple's portable Mac line-up.
Mac buying guide at a glance
| | | |
| --- | --- | --- |
| Apple Product | Average Price  | Why We Love It |
| MacBook Pro | ~$2000 | It's the most powerful portable Mac |
| MacBook Air | ~$1700 | Slim design makes it a great travel-friendly Mac |
| Mac Mini | ~$1100 | Most affordable M1 Mac |
Deciding which MacBook/Mac Mini to buy in 2021
MacBook Pro — for those who want the best portable Mac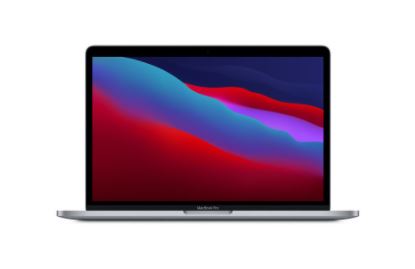 No Mac buying guide would be complete without covering Apple's most robust MacBook yet. Thanks to the new M1 processor, the 2020 MacBook Pro (available on Apple Flagship Store) truly delivers when it comes to sheer performance! This is especially so with its overall battery life. While older MacBooks struggle with overall power efficiency, the Apple Silicon powered 2020 MacBook Pro boasts an extended battery life. Whether you're streaming movies or browsing the web, the newest MacBook Pro allows for up to 20 hours of continuous usage! To support this massive battery upgrade, Apple has also thrown in a 61W fast charger that'll fill up batteries in a jiffy.
Additionally, if you're a regular content creator, you'll need to work with a colour-accurate display. Thankfully, the MacBook Pro's Retina Display will exceed your expectations! With a maximum brightness of 500 nits, the 2020 MacBook Pro is on par with its desktop counterpart — the iMac (available on Apple Flagship Store). This lets your device showcase the full colour gamut as the Retina Display uses True Tone, a feature that optimises the white balance of the screen with the ambient light surrounding the laptop. With all this in consideration, it's no wonder Apple fans immediately point to the MacBook Pro when bystanders ask which MacBook should I buy in 2021.
MacBook Air — for those who prioritise portability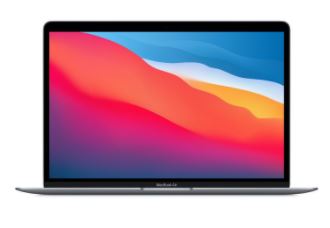 While previous Mac buying guides have highlighted how older MacBook Air iterations have compromised power for portability, this isn't the case for the 2020 MacBook Air (available on Apple Flagship Store) thanks to the M1 chip addition! Ultraportability remains the name of the game for MacBook Airs as Apple retains its sleek design and lightweight characteristics. This is why the 2020 version is Apple's lightest and most feature packed Macbook Air yet! By packing a slightly smaller battery, 2020 MacBook Airs are close to 100g lighter than MacBook Pros. This can make a tonne of difference if you're heading back to school and regularly carrying your MacBook Air about.
Specifications wise, Apple has spared no expense in narrowing the gap between MacBook Pros and the 2020 MacBook Air. Besides the OLED touchbar and slight display brightness differences, you're enjoying the same blistering quick performance with your MacBook Air. This makes the MacBook Air the ideal choice if you want to save a chunk of change and enjoy its portability edge.
Mac Mini — for Mac lovers on a budget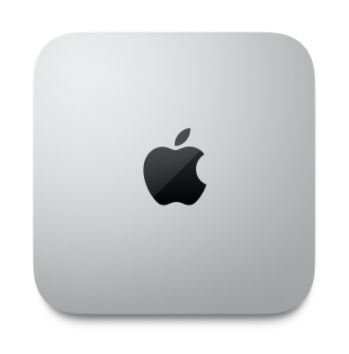 Instead of limiting yourself to which MacBook should I buy in 2021, you could always go with the alternative that is the Mac Mini (available on Apple Flagship Store). Don't let its pint-sized form factor fool you, the little Mac Mini punches way above its weight class thanks to smart design decisions! At just 1.3kg and 3.5cm in thickness, the miniature size of the Mac Mini cannot be understated. This is especially if you're a long-time laptop user and are new to the world of small form factor computers! Shocking portability aside, the M1-powered Mac Mini features significantly faster overall performance, with it being up to six times faster than its predecessor. From cruising through workflows to handling graphic-intensive applications, this small silver square offers tremendous value. If you're shopping on a budget while reading our Mac buying guide and want a taste of what the M1 chip has to offer, there's really no better choice!
Psst, chose to go with the Mac Mini from our Mac buying guide? Check out our array of best monitors for work, best gaming mice and best mechanical keyboards that'll round out your desktop experience.
Understand which is best for you with our 2021 Mac buying guide
From the premium power of the MacBook Pro to the sheer convenience of the Mac Mini, we hope our Mac buying guide helps you decide which portable Mac computer fits your needs best! Keen on snagging them at the best price? Look out for massive discounts during our 9.9 Super Shopping Day sale. Heading back to school? Our rundown of these best note-taking apps will be useful for you! Much prefer rocking a Windows laptop? We have you covered with these best laptops for school. If you have your eyes set on the latest iPhone 13 or iPad (2021), we've got great news for you! Pre-order your iPhone 13 and iPad with us to secure your devices today!