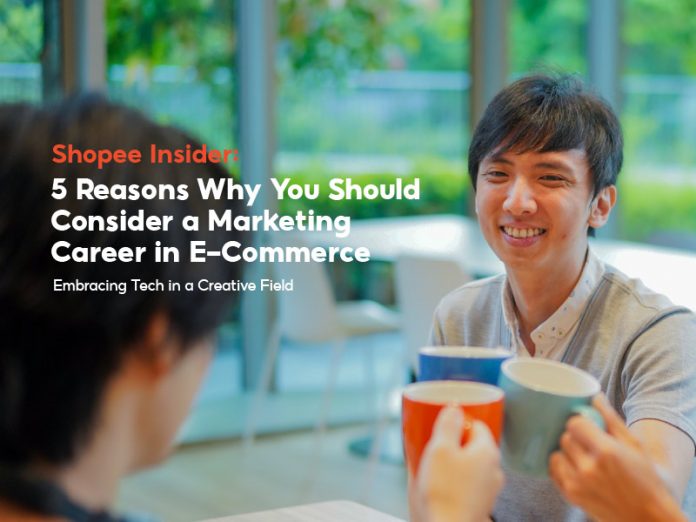 Marketing is exciting, fast-paced, and dynamic – much like the e-commerce industry. 
Say 'Hello' to Tim from the Regional Marketing team, as we explore his top 5 reasons for choosing a marketing career in the e-commerce space.
---
Tell us more about what you do.
Tim (T) : I'm part of the content analytics team that evaluates the performance of our social media content across the region. Campaigns such as the latest 4.4 Mega Shopping Day will be conceptualised and broadcasted on multiple channels including Facebook, Instagram, and TikTok. My team is responsible for driving insights and best practices to help teams understand the effectiveness of their engagement strategies.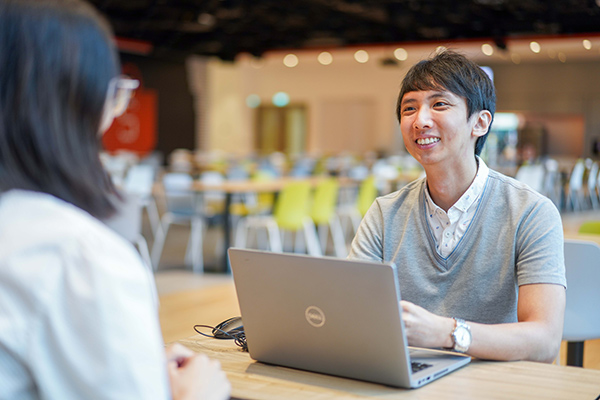 Reason 1: Get into the thick of the action
T: I used to work for a media intelligence agency. My role was to lead data-driven insights for its entire client portfolio. After spending 7 years at the company, I wanted to experience doing content analytics on the brand's side. Shopee is a strong brand that is growing rapidly – I then decided to make the switch when the opportunity arose.
Reason 2: Expand your horizons
T: The way content analytics is performed and presented in Shopee, as compared to my previous company, is inherently different. I had to effectively shift away from what I was used to, and instead be open to broaden my perspective on how to approach data analytics.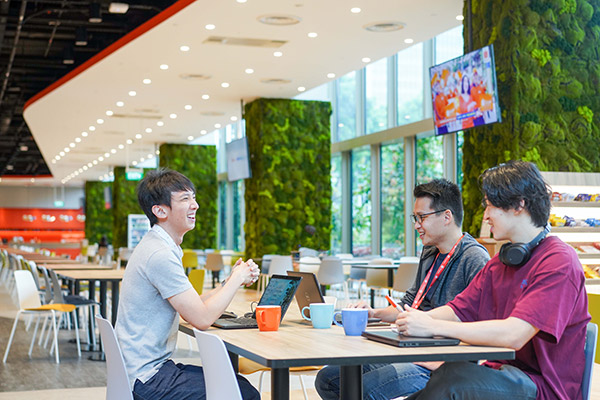 Reason 3: Embrace learning opportunities 
T: In addition to on-the-job training, there are many learning opportunities in Shopee that help to nurture and develop our skills. I'm grateful that Shopee has an in-house Learning & Development team that offers a wide variety of learning opportunities. 
I took up an internal course on data storytelling, which helped me better understand alternative ways for me to visualise and present data, tailored to my targeted audience.  
Reason 4: Hone transferable skills in a different environment
T: Data processing can be time-intensive, depending on the array of tools available and the data sets we have to work with. Learning to manage projects efficiently by juggling multiple priorities and timelines is a transferable skill that I felt has helped me greatly – both in my previous and current roles.  
Picking up new skills, such as storytelling, are also useful for jobs that involve data to make it easier for your intended audience to understand and engage them as well.
Things move fast here, so we have to be comfortable with ambiguity, make effective and swift decisions, and learn to adapt quickly. This added challenge is what makes my job exciting.
Reason 5: Expose yourself to big data applications
T: Working for a dynamic e-commerce company like Shopee means that we are dealing with data that comes in many types and forms. 
We're trained to be 'data agnostic', meaning we don't just restrict ourselves to a particular set of data. After gathering various data sets, our team will condense the information into easy-to-understand findings for our stakeholders.  
Any advice for aspiring Marketing professionals?
T: Marketing is an exciting field, especially in the e-commerce industry. Regardless of what you specialise in, you'll need to be curious and learn the entire marketing process. This ranges from Shopee's marketing operations, to creative guidelines, campaign planning, and data analytics.
In addition, the ability to make sense of big data and derive insights in a timely manner is extremely valued. By adopting a growth mindset, you'll be exposed to a variety of projects and learn many things quickly.
---
Tim came from a marketing agency background, before settling down in the e-commerce industry with Shopee. If you resonate with his story, or are looking to make a career switch, we welcome you to make your mark with Shopee. 
Ready to make the jump? Check out our 5 Tips for a Successful Career Switch. 
At Shopee, we're committed to developing future tech talents and leaders in the e-commerce industry.
About Shopee's Company-Led Training (CLT) programme 
In collaboration with IMDA, our Company-Led Training (CLT) programme is a specialised programme for our full-time Singaporean employees to upskill and enhance their experiences at Sea and Shopee. You'll undergo six months of on-the-job and structured training, as well as be assigned a mentor within the same department, who will support your journey.
Open to both Singaporean fresh graduates and mid-career professionals, you can join our CLT programme by applying to any full-time roles relating to Product Management, Software Engineering, User Experience Design or Business/Data Analytics at Shopee. Find out more about the CLT programme here.
*All photos were taken before the implementation of COVID-19 Safety Measures.