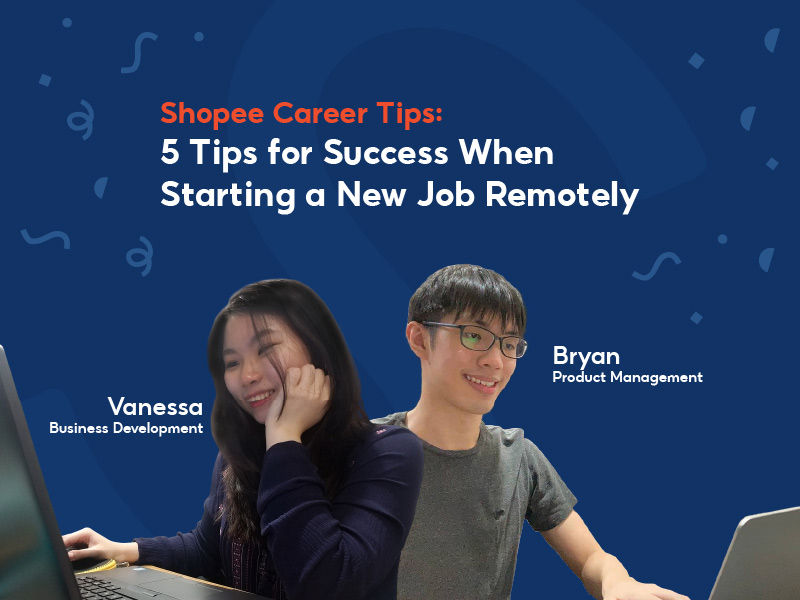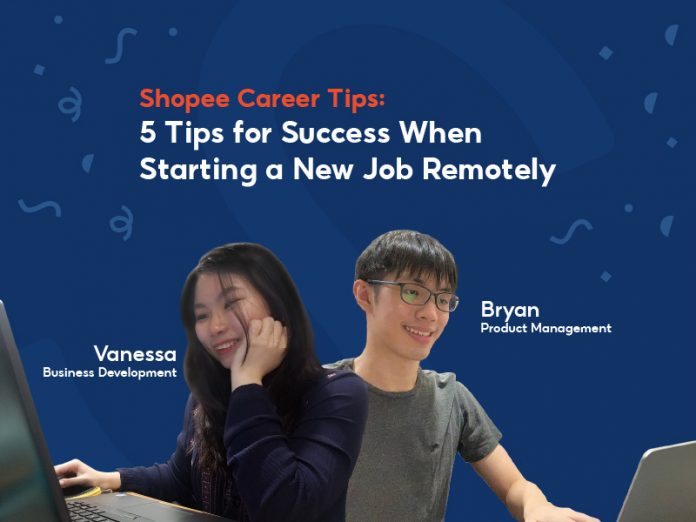 Graduating in the middle of the pandemic may be the most confusing time to enter the workforce. Besides having to ease into new responsibilities, fresh graduates have an added set of challenges to overcome. Having to foster working relationships, undergo online training and ensure productivity from home are some of the common issues that they may face. 
We spoke with Vanessa and Bryan, on what it was like starting their new jobs remotely. After graduation, Vanessa joined our Business Development team, while Bryan joined our Product Management team. Read on to learn about how they adapted to remote working, learnt on-the-job and stayed connected with fellow colleagues.
---
Tip 1: Embrace Virtual Onboarding
Vanessa (V): I had mixed feelings about starting my full-time job after graduating. I felt excited because I was finally transitioning to an adult, but on the other hand, I was nervous about onboarding remotely. It was peculiar as I couldn't rely on in-person interactions to meet my team and learn.
On my first day, my manager had a chat with me to get to know me better and introduced me to the rest of the team. It helped to ease my nerves as my colleagues were friendly and were excited to have me onboard the team. I also attended a group virtual onboarding session with other new joiners. We were introduced to our company's culture, values, facilities, and played games to make new friends. 
Bryan (B): To be honest, I felt overwhelmed about working remotely. I was afraid that it would be hard to make friends virtually due to the lack of face-to-face interaction. There was also the fear of not being able to perform well in my job, as I had no experience and wouldn't be able to seek in-person guidance. 
However, Day 1 at work couldn't be more different than what I'd imagined. My team lead held a video call with me to align work expectations, and I managed to e-meet my teammates via Zoom. During the meeting, my colleagues gave self-introductions and shared about their work responsibilities. This was really helpful, as I could note down who I could look to for various projects.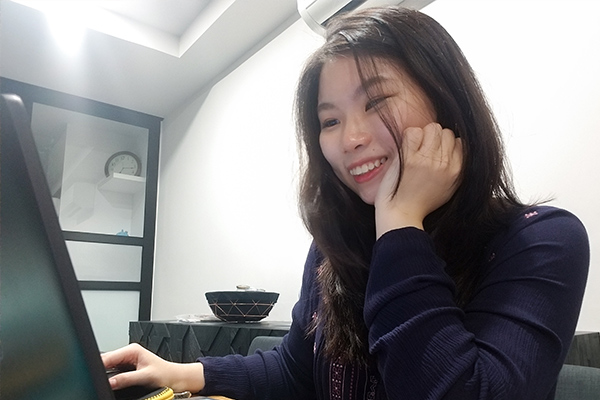 Tip 2: Set work-life boundaries when working remotely 
V: At the beginning of my Work-From-Home (WFH) journey, I found myself getting caught up in work responsibilities and feeling stressed. Unlike working in an office situation, there was no "Wanna get lunch?" reminders from colleagues, or prompts to go for a coffee break. I was often absorbed by work and didn't take sufficient breaks. 
Over time, I learnt to re-energise myself throughout the day by alternating between working in my bedroom and living room for a change in environment, taking short snack breaks and playing with my dog, Bailey. She's my official WFH coworker, and would accompany me when I'm busy at work. Even though she would ask me for treats or playtime constantly, I'm grateful for her, as this would prompt me to take a break once in a while.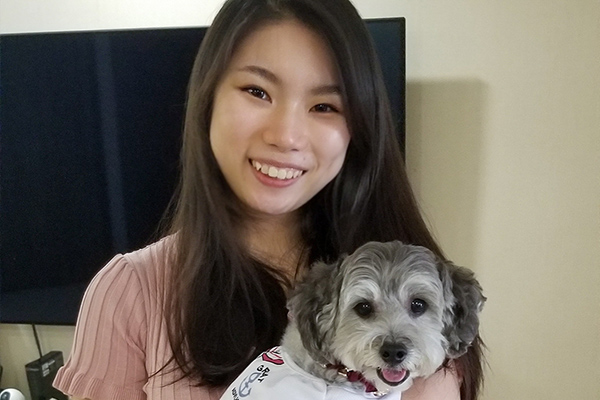 B: It feels lonely having to work from home at times, but I keep in touch with my colleagues through regular calls and work chat messages. My furry WFH buddy, Cotton, also helps to alleviate my loneliness. He's quite a clingy fella, so he would lie next to me when I'm working remotely to keep me company.
Learning on-the-job was also harder since I had to schedule calls with my colleagues instead of just popping by their desks to ask for help. I didn't want to impose on my colleagues at the start but I realised that being proactive helps as I'm able to quickly clear doubts and get work done efficiently.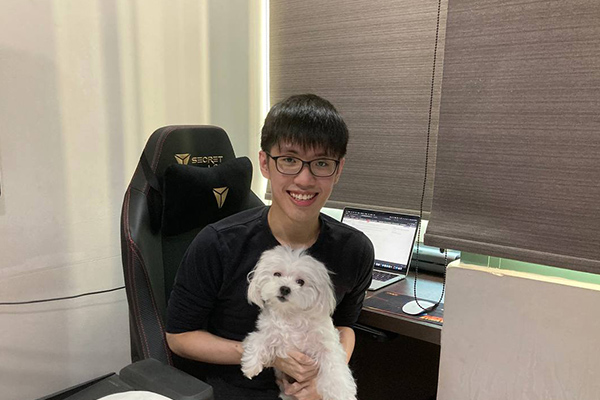 Tip 3: Make Use of Online Learning Opportunities 
B: Virtual training didn't faze me, as it felt almost the same as in-person training. I was part of the Shopee Company-Led Training (CLT) programme, which provided six months of on-the-job and structured training. During training, we were given case studies to work on, and had productive discussions in our breakout rooms. 
I found the training on Structured Query Language (SQL) extremely useful as it made me more efficient in how I work. My role in Product Management requires me to repeatedly pull data from our database for reports. Instead of relying on my colleagues for help, I can now use SQL to interact directly with a database and retrieve information whenever I want. 
V: Same here! I found the introductory SQL courses offered by the CLT programme useful. Since I was working on retail operations and special projects, being familiar with the programming language helped me in retrieving multiple sets of data for analysis. We were also given access to Udemy, which had a wide range of courses. Virtual learning is a plus for me because I could enroll for courses at my own pace and schedule.
Tip 4: Bond with your Teammates  
V: When the COVID-19 measures were eased last year, we were allowed to go back to the office in split teams. I was excited as I heard a lot about our amazing Shopee office, which has an array of snacks and gym & massage facilities. I was also excited about meeting my colleagues for the first time. It wasn't awkward as we have been working together for months, and there was a sense of familiarity when we hung out in person. We found out that we were all around the same age, which opened doors to casual conversations about our common interests. 
B: Meeting my teammates for the first time was awesome, as I was limited to just seeing their faces on my laptop screen during meetings. It was a funny experience because some of them couldn't recognise me when they saw me at the office! Apart from working at my desk, I made use of my time to explore the Shopee building by visiting the well-stocked pantries and nice co-working areas. 
Take the initiative to organise team bonding activities to get to know your colleagues better. This can consist of virtual games and lunch hangouts.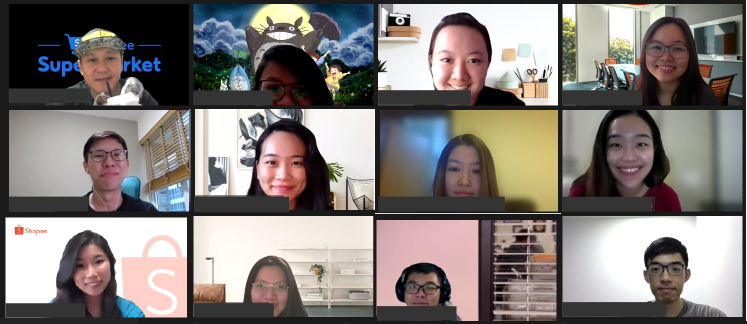 Tip 5: Be Proactive and Ask For Guidance
V: It may be daunting to start a new role remotely, especially when a lack of human interaction makes it hard to gauge your team's dynamics. However, don't let this hinder you from getting to know your colleagues better. Be proactive and approach them for advice, and show that you are willing to learn the ropes. Working remotely is not as intimidating as it seems, and over time, you might even grow to like it!
B: You're not alone in your journey! Don't be afraid to ask your colleagues for support when you need help. It's also advisable to over-communicate when you're working remotely to avoid misunderstandings.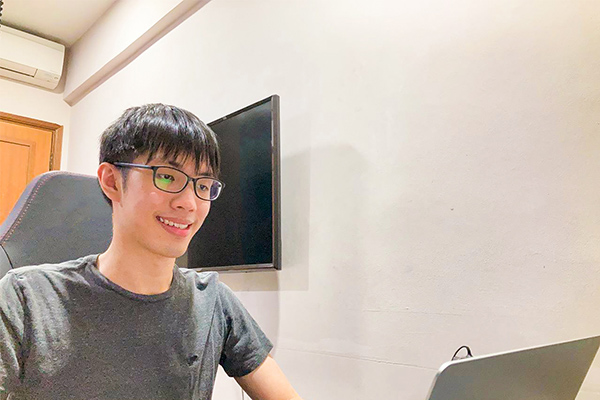 Inspired by Vanessa and Bryan's Shopee experiences? Check out our available positions here.
Looking for your first job after graduation? Read here to see how you can prepare for a career beyond graduation.
---
Launch Your Career in Tech with Shopee's Company-Led Training (CLT) programme 
In collaboration with IMDA, our Company-Led Training (CLT) programme is a dedicated  programme for our full-time Singaporean employees to upskill and enhance their experiences at Sea and Shopee. You'll undergo six months of on-the-job and structured training, as well as be assigned a mentor within the same department to support you along the way. 
Open to both Singaporean fresh graduates and mid-career professionals, you can join our CLT programme by applying to any full-time roles relating to Product Management, Software Engineering, User Experience Design or Business/Data Analytics at Shopee. Find out more about the CLT programme here.