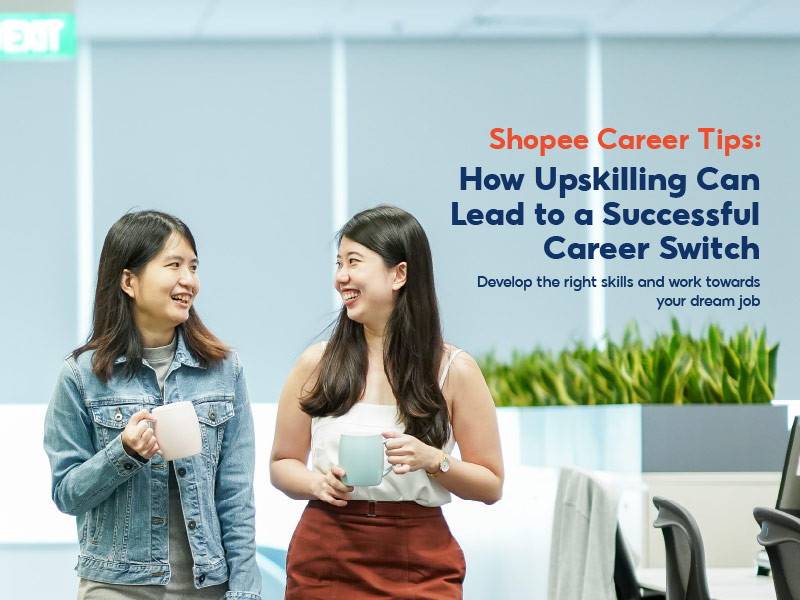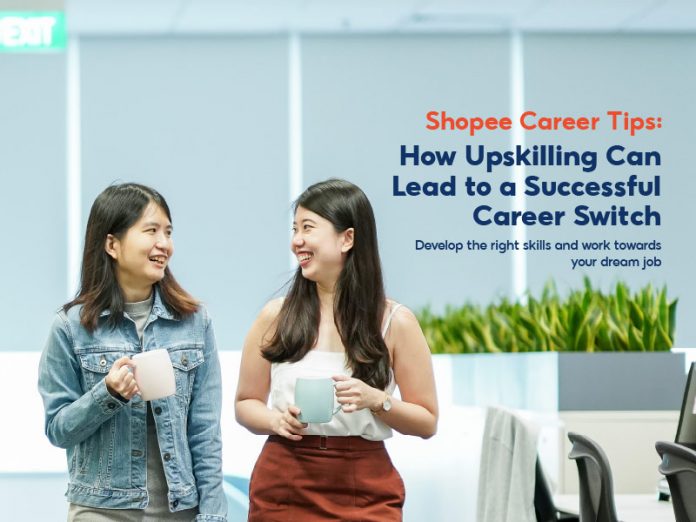 As our career aspirations change over time, upskilling is a useful tool to maintain our relevance in a constantly changing world.
We sat down with Yinghui and Kelly, two mid-careerists who successfully made a career switch and transitioned to a new industry.
Read on to learn more about their career journeys, what motivated them to take a leap of faith to make a career switch, and how upskilling through the Shopee Company-led Training (CLT) Programme has helped them settle into their new roles.
---
Tell us about yourself, your career beginnings, and your current role at Shopee.
Yinghui (Y): Before joining Shopee, I did data analysis at a market research firm, and sales operations in a tech company. My past experiences trained me in SQL, which I used to provide automated business growth solutions for the company's partners.
I am now an insights specialist in the Shopee Marketing Solutions team. My responsibilities include processing and analysing data to develop key insights on consumer trends, products, and categories. These insights allow other teams to analyse brand performance and potential areas for optimisation.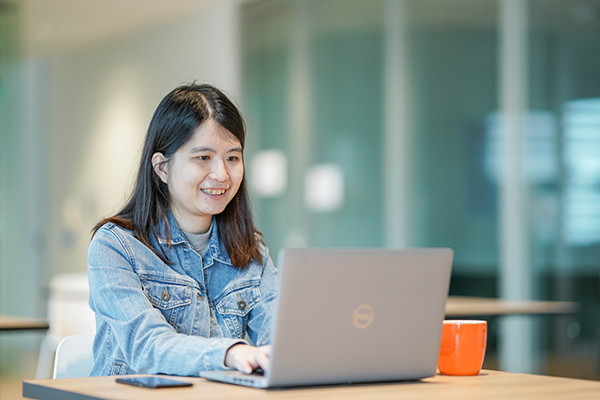 Kelly (K): I kickstarted my career journey as an auditor performing external statutory audits. Having a keen interest in understanding more about the challenges of a business, I decided to take up a role in management consulting. It gave me exposure to transformation projects for companies that wanted to modernise their finance functions.
I'm now part of the Cross Border Operations team at Shopee, which focuses on driving initiatives to constantly improve the platform experience for our cross border sellers and buyers. Much of our team's work is about problem-solving and identifying pain points that our buyers and sellers are facing, analysing the cause, and developing data-driven solutions. We also do performance monitoring, which involves building data dashboards to track the operational metrics of our sellers.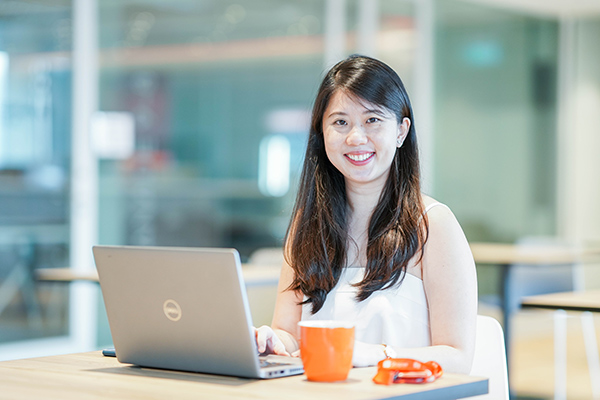 What made you decide to make a career switch?
Y: Working for some time made me realise that my main motivations for work are opportunities for continuous learning, and to create an impact. I wanted my next career step to allow me to further upskill, and build on my learning from my past work experiences.
I was drawn to Shopee, as it was, and still is, a fast-growing and dynamic company in the e-commerce industry. Taking up a role with Shopee meant that I could get exposed to a lot more learning opportunities, and the potential to make a real difference. Despite having no prior experience in e-commerce, I was excited to learn about how the industry works, and gain knowledge about consumer behaviour in this space.
K: Working as an auditor and consultant meant that I provided professional services to other firms. After some time in these roles, I looked to move 'in-house' into the commercial sector where I could leverage on my past experiences and play a part in contributing to the success of the company I work in.
Shopee also fulfilled the 3 criteria I looked for in a company: an open culture, work with meaningful impact, and opportunities for learning and growth. Most importantly, I was looking for a challenging, yet safe space to continue developing myself further, which I believed Shopee could provide.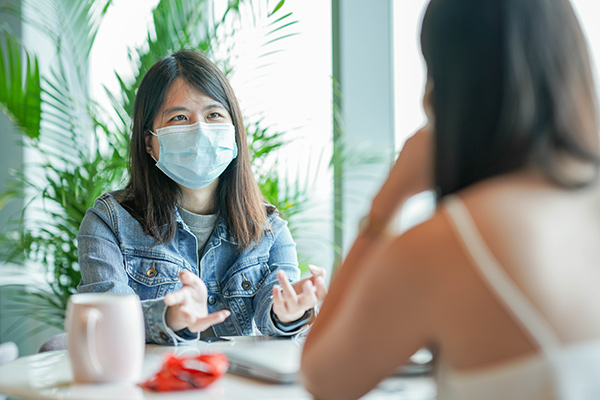 How did upskilling help you with your career journey?
Y: Shopee's CLT programme gave me the opportunity to shortlist areas that I hoped to upskill in. After discussions, my manager and I selected two technical training courses, Python and VBA, which were both relevant to my role and could increase the value that I bring to the team.
Completing the courses allowed me to think more logically in my projects, and communicate better with other teams that worked with complex data. My teammates also showed me how these two languages could be applied in our day to day work, which was very helpful.
K: I was fortunate enough to have the opportunity to undergo Structured Query Language (SQL) and Python courses, as part of the CLT programme in Shopee. Having no practical experience in coding, I spoke to the Learning and Development team to gain a better understanding of the courses that would be most relevant for my role in Shopee.
As the saying goes, 'data is king'. This is especially true in the e-commerce business. The courses equipped me with a deeper understanding of how data can be better managed and used to generate effective business insights.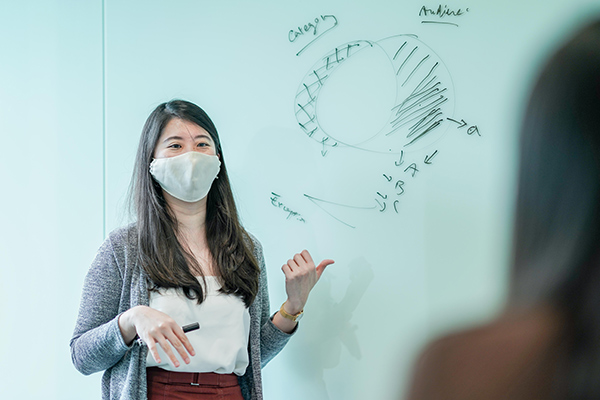 Any advice for mid-careerists who are keen on upskilling?
Y: Upskilling is a journey, and it doesn't stop after completing a course. The technology and e-commerce industry moves very quickly and a skill that is relevant today might not be as relevant tomorrow. Hence, having a mindset for continuous improvement is important to ensure your competitive advantage remains relevant.
I personally continued to build on my Visual Basics for Applications knowledge after completing the CLT programme, and picked up Apps Scripts knowledge as well. It helped to streamline my work processes and also free up more time for analysis.
K: When it comes to career switches or upskilling, keep an open mind as you're not limited by your background and past experiences. It's always helpful to research and talk to people around you to understand the skills required for your desired career path.
Finally, it helps to view upskilling not only as an outcome, but also as a valuable journey that helps to keep us intellectually curious and ever-growing.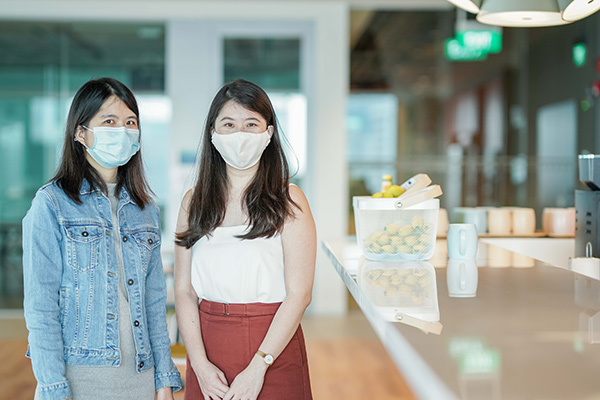 Inspired by Yinghui and Kelly's Shopee experiences? Check out our latest available positions here.
Looking for more tips to build a fulfilling career? Read here to see how a career mentor might help you reach your career goals.
---
Launch Your Career in Tech with Shopee's Company-Led Training (CLT) programme
In collaboration with IMDA, our Company-Led Training (CLT) programme is a dedicated programme for our full-time Singaporean employees to upskill and enhance their experiences at Shopee. You'll undergo six months of on-the-job and structured training, as well as be assigned a mentor within the same department to support you along the way.
Open to both Singaporean fresh graduates and mid-career professionals, you can join our CLT programme by applying to any full-time roles relating to Product Management, Software Engineering, User Experience Design or Business/Data Analytics at Shopee. Find out more about the CLT programme here.
*All photos were taken in compliance with the Singapore requirements for Safe Management measures.