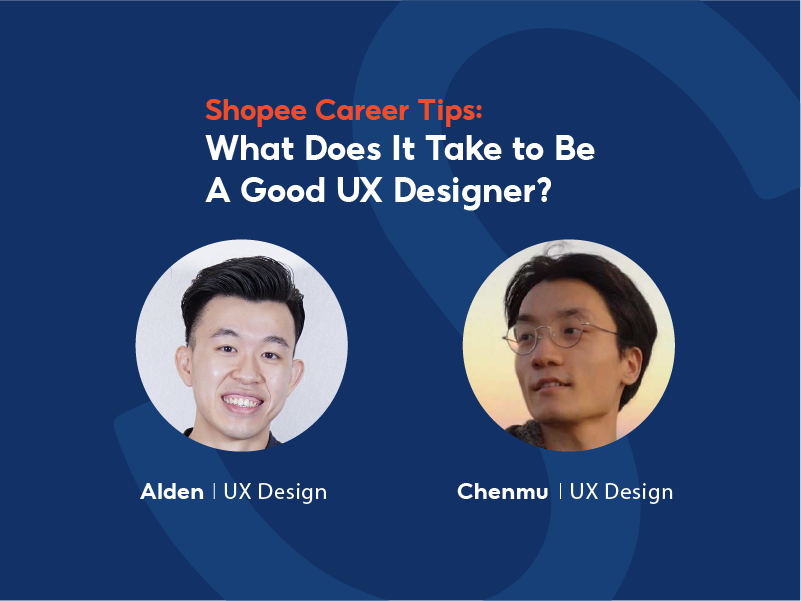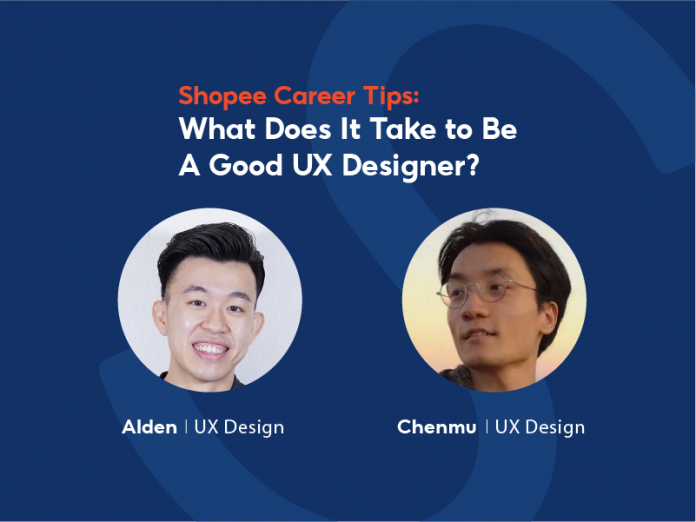 My First Encounter with UX Design
Alden (A): I took up an introductory module called "User Centred Design" offered by my major in university. This class exposed me to the basics of User Experience (UX), and even involved a project in collaboration with the Ministry of National Development. We were given the opportunity to redesign the OneService app, which is a one-stop community platform for users to provide feedback on municipal issues . This exposure to UX made me grow to be more mindful about user-centeredness, and eventually shaped my career.   
Chenmu (C): Fun fact, I studied architecture in university and my first run-in with UX was during a project, where my team had to design a store for an e-commerce platform. After doing some research on UX and user demographics, I realised that logical design methodology was something that I appreciate. 
UX designs are not focused on what looks the best or is adopted widely. They are regularly backed by research and reasons. This is what drew me towards pursuing UX, as I found it to be meaningful.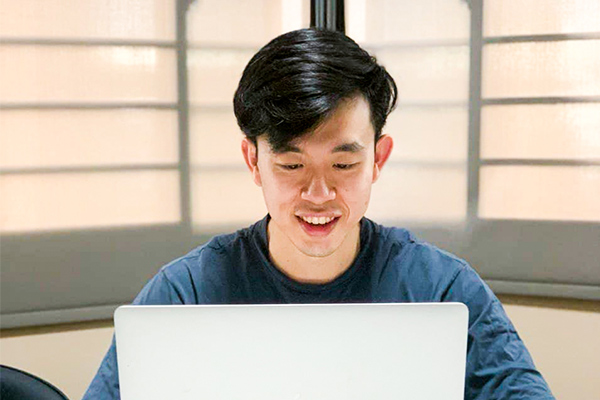 What I'm Doing Now
A: I'm part of the Shopee Design Discover Landing team that is responsible for designing seamless and engaging browsing experiences on the Shopee platform. Within my team, I take care of Search and Recommendations, which is a key component of the e-commerce journey. Our goal is to make information easily accessible for our customers to have an enjoyable shopping experience. 
C: I'm working on the design of our Digital Purchases, which include services such as mobile top-ups, utility bills and financial products offered on the Shopee platform. In addition, I'm responsible for the building and maintenance of our Design System, which helps to ensure the consistency of Shopee's user experience. 
Tip #1: Knowing the Different Paths in the UX Industry
A: UX is a broad discipline, so aspiring UX practitioners will need to know about the various specialisations. There are research roles (User Experience Researcher), visual-oriented roles (User Interface Designer) and technical roles (User Experience Engineers). Find out what interests you the most, as this will help you decide on which track to pursue.
I wanted to gain breadth of exposure in UX and be involved in the entire process. Hence, I opted to be a product designer, which is a generalist role that is also sometimes referred to as a full-stack designer. 
C: I agree with Alden. Initially, when I joined Shopee, I did not have any specialisation. Instead, I was actively involved in different roles for the entire design process. This gave me a lot of exposure, and eventually, I decided that I was most interested in improving our team's work efficiency and Shopee's product consistency. As such, I chose to specialise in the Design System. It's alright to be unsure at the beginning, take your time to learn more about design, and you're bound to find your calling.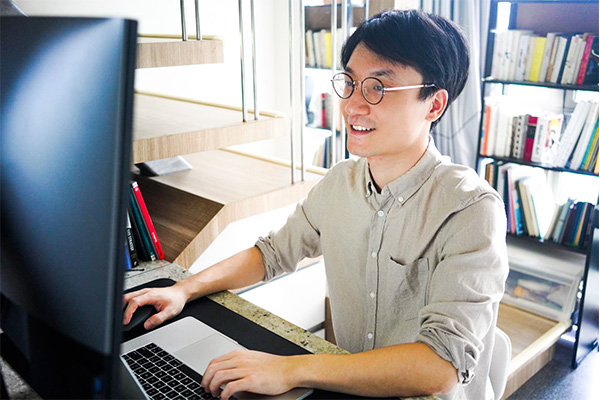 Tip #2: Gaining Experience and Building Your Portfolio 
A: The first step I took to launch my UX career was to take on an internship with a digital innovation studio. My time there was meaningful as I was given hands-on experience, and had a caring mentor. In a span of 3 months, I was able to work closely with different clients, and even managed to co-lead some projects. Another great advantage of internships is that it helps to provide material for you to build up your portfolio. 
C: To prepare myself, I read up on a lot of resources about Design and took up courses on UX. Useful courses can be found on platforms, such as Udemy and General Assembly. You may be able to use your SkillsFuture credits for some of these courses. Armed with some knowledge in UX Design, I built up an initial portfolio which helped me to secure an internship with Shopee! This helped me chalk up experiences and made me certain to pursue a career in UX. The rest is history.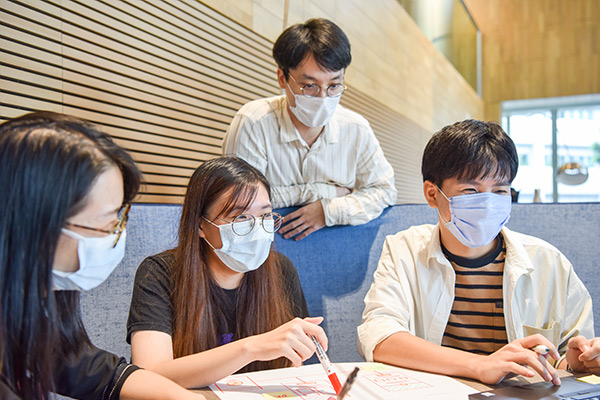 Tip #3: Honing your UX Design Skills by Getting Feedback
A: Make sure to cultivate a beginner's mindset, so that you can keep learning from others and upgrade your skills. The web has a treasure trove of materials, so immerse yourself in the design community, take on free courses and read up on topics that appeal to you. You can also work on side projects to build on your portfolio. Don't be afraid to ask for feedback because it will help you mature as a designer. 
C: Being able to produce and showcase good work is the most important step to start your career in UX design. As the saying goes, practice makes perfect. The more you produce, the better you get. By showcasing your designs, you can get different perspectives from feedback, and implement suggestions in your future work.
Advice to Budding UX Designers
A: Don't worry about striving for perfection at the start. It may be tempting to present a polished and 'perfect' solution on your first try, but this may not always be the case. UX is an iterative process where you'll need to gather data and feedback before optimising your design. You need to put yourself out there and be responsive to feedback to grow as a designer. As long as you remain open-minded and keep asking questions, you will thrive.
It is also important to find a place with the right people and environment for you to launch your career in UX Design. I'm thankful that the Shopee Design team is full of talented people that have the mindset to constantly experiment with new ideas. I'm able to learn and grow with my like-minded team every day. 
C: Focus on gaining exposure by producing and showcasing your design work. At times, you may get brutally honest feedback from users or experienced designers, but don't let that deter you. Work on the feedback and challenge yourself as a designer. 
At Shopee, our Design team collaborates with Product Managers and Engineers. As our stakeholders have different perspectives of looking at things, we'll have discussions about why we chose to implement designs in a certain way. Having multiple sets of eyes on one problem can unlock many solutions, so adopt an open feedback approach. It's all about striking the right balance between what looks good and what achieves your goals functionally.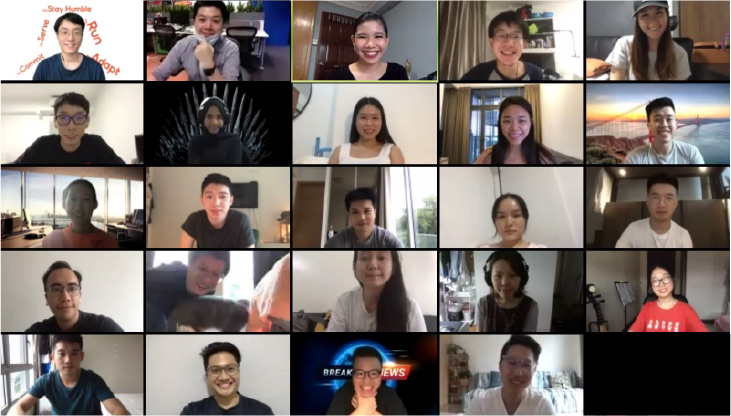 ---
Inspired by Alden and Chenmu's experience at Shopee? Join the Design team here.
Have you ever wondered how Shopee is able to get the right products delivered to our customers at the right time and in the right condition? Check out our Supply Chain Product Management feature here.
Start Your UX Design Journey with Shopee's Company-Led Training (CLT) programme 
In collaboration with IMDA, our Company-Led Training (CLT) programme is a specialised programme for our full-time Singaporean employees to upskill and enhance their experiences at Sea and Shopee. You'll undergo six months of on-the-job and structured training, as well as be assigned a mentor within the same department, who will support your journey.
Open to both Singaporean fresh graduates and mid-career professionals, you can join our CLT programme by applying to any full-time roles relating to User Experience Design, Product Management, Software Engineering or Business/Data Analytics at Shopee. Find out more about the CLT programme here.
*Group photo was taken before the start of Phase 2 (Heightened Alert) and in compliance with the requirements for Safe Management Measures at the workplace.