[Notice] CONSUMER PROTECTION (SAFETY REQUIREMENTS) REGULATIONS (CPSR)
(Posted on behalf of Enterprise Singapore)
Dear Sellers,
Enterprise Singapore is the Safety Authority that administers the Consumer Protection (Safety Requirements) Regulations (CPSR). The CPSR regulations requires 33 categories of household products, also known as Controlled Goods, to be registered with Enterprise Singapore. As part of the registration process these products must be tested to the international and local safety standards specified by the Safety Authority, and affixed with the SAFETY Mark.
About the SAFETY Mark
The SAFETY Mark helps consumers and suppliers identify registered Controlled Goods

How this affects you as an online seller
Online retailers selling to the Singapore market are subject to the CPSR regulations and should ensure that any Controlled Goods they are selling carries the SAFETY Mark. Online retailers should also prominently display the SAFETY Mark for a Controlled Good when listing it for sale to help consumers determine if the Controlled Good complies with the safety requirements.
Displaying your product listings
Follow these two simple steps when listing products online for sale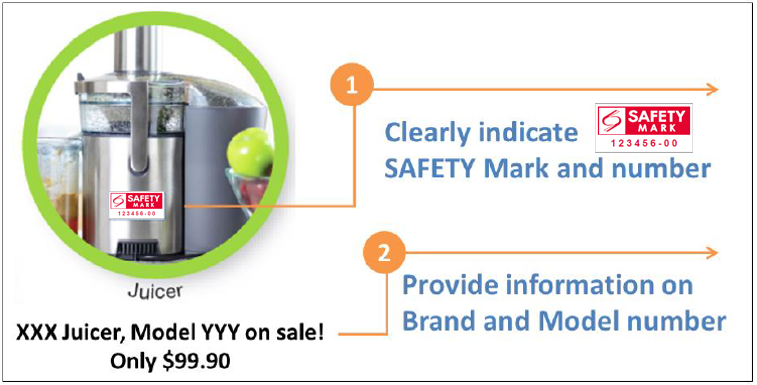 These 33 categories of Controlled Goods must carry the SAFETY Mark to be sold in Singapore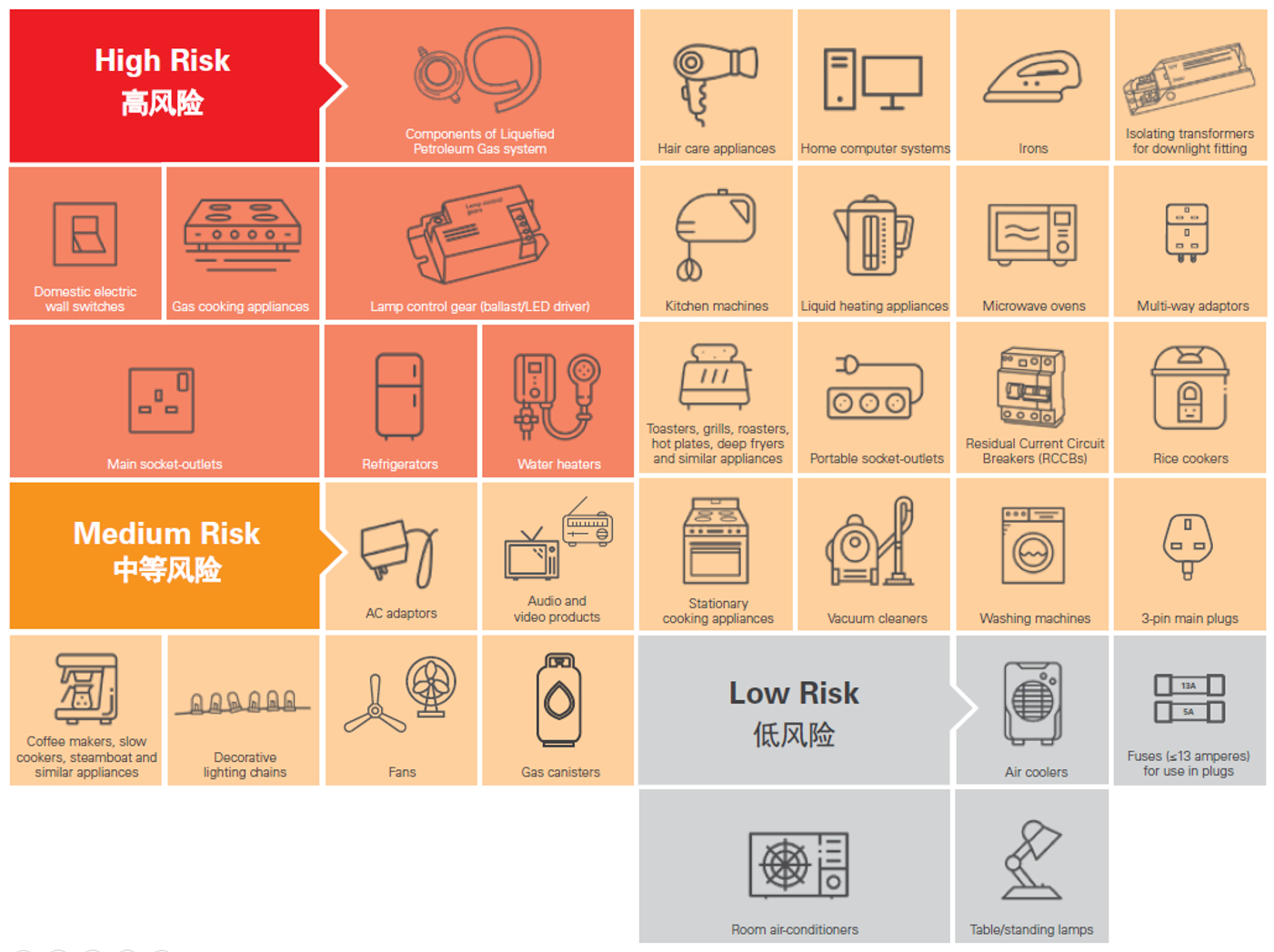 If suppliers are uncertain whether their product is a CG, a explanation of the 33 categories of Controlled Goods can be found here.

Penalties for supply of unregistered Controlled Good
Under the CPSR Regulations, it is an offence to trade, advertise or supply Controlled Goods in Singapore unless it has been successfully registered with the Safety Authority and carries the SAFETY Mark. Suppliers who fail to comply can, upon conviction, be fined up to SG$10,000, imprisoned up to a year, or both.

For more information on the CPSR, please visit www.enterprisesg.gov.sg/consumer-protection or contact the Safety Authority by email at consumerprotection@enterprisesg.gov.sg or by phone at 1800 773 3163