ProSure - Vanilla (220ml) - Expiry Date: 31 Mar 2024
Shopee Mall Assurance


100% Authentic
Get 2x your money back if you receive an inauthentic product.
Learn more
.

Free Shipping
Use Free Shipping Vouchers on products with 'Free Shipping Vouchers' label or look out for Free Shipping Shop Promotions, subject to min. spend.
Continue Shopping

15-Day Return*

100% Authentic

Free Shipping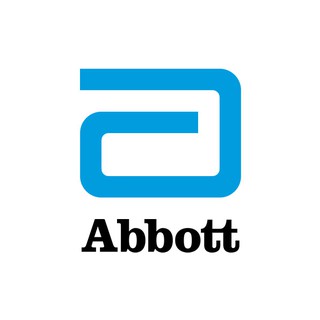 Abbott's Nutrition Official Store
* Applicable to all products in this shop (excl. shipping fees)
In Singapore, 2 in 3 cancer patients experience cancer-induced weight loss. Cancer-induced weight loss is different from ordinary weight loss. Weight loss during cancer can adversely affect response to cancer therapy and survival.
Stop cancer-induced weight loss.
Prosure is specially formulated for people with cancer who are at risk of or may be experiencing cancer-induced weight loss. Its energy-dense, high protein formulation is enriched with 1.1 gram of EPA (an Omega-3 fatty acid derived from fish oil) per serving, and backed by 24 clinical trials.
[Product Information]
This nutritional supplement promotes weight gain and build muscle
It provides healthy nutrition which increases strength and enhances physical activity
Its energy-dense, high protein formulation with 300 nutritious calories providing complete meal nutrition
It is lactose-free and gluten-free
It contains Vitamin A, B6, B12, C & D support the normal function of the immune system, Niacin & Vitamin B6 help reduce tiredness and fatigue and helps in improving muscle strength
[Useful Tips]
Try drinking Prosure chilled, poured over ice or blended with ice
Try sipping Prosure throughout the day, rather than drinking a full glass/bottle all at once
Add Prosure to food, coffee, tea, cereal, ice cream and fruit
If possible, take your medications with PrsSure
[Ingredients List]
Water, maltodextrin, sodium caseinate, sucrose, marine oil, MINERALS (potassium citrate, calcium phosphate tribasic, magnesium chloride, sodium citrate, potassium chloride, zinc sulfate, ferrous sulfate, manganese sulfate, cupric sulfate, chromium chloride, sodium molybdate, potassium iodide, sodium selenate), fructo-oligosaccharides, gum arabic, whey protein concentrate, MCT oil, flavoring, canola oil, VITAMINS (ascorbic acid, choline chloride, dalpha tocopheryl acetate, niacinamide, calcium pantothenate, Vitamin A palmitate, beta carotene, pyridoxine hydrochloride, thiamine hydrochloride, riboflavin, folic acid, phylloquinone, biotin, Vitamin D3 , cyanocobalamin), soy polysaccharide, soy oil, soy lecithin, taurine, l-carnitine, gellan gum. May contain: magnesium sulfate, potassium phosphate dibasic, sodium chloride.
Keywords: adult nutrition, balanced nutrition, healthy nutrition, meal nutrition, muscle strength, nutrition, nutritional supplements