[New] GV31|1080p|Portable Smart Projector|with Extra Bass & Wireless Speaker Mode
Shopee Mall Assurance


100% Authentic
Get 2x your money back if you receive an inauthentic product.
Learn more
.

Free Shipping
Use Free Shipping Vouchers on products with 'Free Shipping Vouchers' label or look out for Free Shipping Shop Promotions, subject to min. spend.
Continue Shopping

15-Day Return*

100% Authentic

Free Shipping
Pre-Order (ships in 30 days)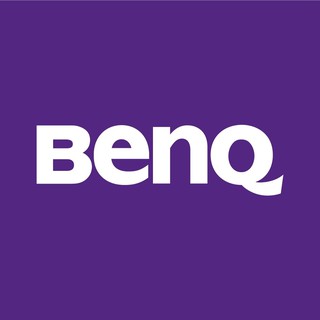 BenQ Singapore Official Store
* Applicable to all products in this shop (excl. shipping fees)
【Key Features】
● Rotating angle projection with autofocus and vertical keystone
● 2.1-channel wireless speakers with powerful bass
● Preloaded with Android TV and Netflix
【Product Spec】
● Display
Brightness (ANSI lummens):300
Native Resolution:1080P (1920 x 1080)
Native Aspect Ratio:16 : 9
Contrast Ratio (FOFO):100,000 : 1
Display Color:24-bit (16.7 million colors)
Light Source:LED
Light Source Life:a. Normal 20000 hrs, b. ECO 30000 hrs
● Optical
Throw Ratio: 1.2
Zoom Ratio:Fixed
Lens:Fixed
Projection Offset (Full-Height):100%
Keystone Adjustment:1D, (Auto) Vertical ± 40 degrees
● Picture
Rec. 709 Coverage:98%
Picture Modes:Bright, Cinema, Day Time, Game, Living Room, Sports
● Compatibility
Input Lag:45 ms (1080p@60Hz)
Resolution Support:VGA(640 x 480) to Full HD(1920 x 1080)
Horizontal Frequency:25K~85KHz
Vertical Scan Rate:22~62Hz
● I/O Interface
HDMI in:(x2), HDMI-1 (1.4b/HDCP1.4), HDMI-Internal (1.4b/HDCP1.4)
USB Type A:(x1), USB Type A-1 (2.0/Power Supply1.0A/Reader)
USB Type C:(x1), Display Port/ PD in 15V-3A; 20V-2.25A to 3.25A/ PD out 5V-2A, 9V-2A, 12V-1.5A, 15V1.2A/ FW Upgrade
● Audio
Speaker:(x2), 4W
Woofer:8W Chamber
Audio out (3.5mm Mini Jack):(x1)
● Environment
Operating Temperature:0 ~ 40℃
Net Weight (kg):AC 100 to 240 V, 50/60 Hz
Power Supply:45W@100 ~ 240VAC
Network Stand-by Power Consumption:28dBA/26dBA
● Smart System
Android 11.0
Bluetooth 5.0
Wi-Fi Standard:802.11a/b/g/n/ac/ax(2.4GHz/5GHz)
Wireless Projection:Google Cast
Preload Apps:Wireless Projection/ VLC/ BenQ Notification
● Dimension & Weight
Built-in Speaker:131.3(W) x 203.2(H) x 191.4(D)
Dimensions (WxHxD) (mm):1.7 kg
Dimensions (WxHXD) (inch):5.2(W) x 8(H) x 7.5(D)
Net Weight (lb):3.7lb
● Projection System:DLP
● What is in the box
Android TV dongle x1, Remote Control with Battery x1, Power cord x1 (1.8m) , Quick Start Guide x1 (1L) , Installation Guide x1, Warranty Card x1, Battery (Standard)
#BenQProjector #GV31
#PortableProjctor #HomeCinema #MiniProjector #微型投影机 #微型投影机
【FAQs】
● How many years of warranty can I claim for my product?
✅ Monitor & Projector: 3-year
✅ ScreenBar: 1-year
✅ ZOWIE Gaming Gears: 1-year
● How to register my product warranty?
✅ To register your product, please visit BenQ SG Website
● How long will be my order delivered?
🚛 The delivery will normally take 1-2 workdays.
【Contact Us】
🔍BenQ Customer Service on Shopee
Operation Hour : 8.00am - 5.00pm (Public Holiday : Off)
* To apply for a return/refund, please contact our customer service with related photos or videos for further assistance.
🔍BenQ Repair Center
Phone : +65 6362 1202
Address: 30 Marsiling Industrial Estate Road 5, #03-01, Singapore 739211
Operation Hour : 8.00am - 5.00pm (Weekend & Public Holiday: Off)