<![CDATA[Sushi me rollin', they hatin'~ My brain explodes into a mini celebration of puns whenever I eat a good plate of sushi. Like Wasa Baeee, you make miso happy! I think I'm on a roll, but you get it. ? Singapore is known for its fusion of cultures, and Japanese cuisine in particular reigns as a popular cuisine here. Sushi restaurants have been sprouting up across the island in recent years, and you will be happy to know that you don't have to travel all the way to Japan to get your sushi fix with our recommendations.
[caption id="attachment_28196" align="aligncenter" width="500"]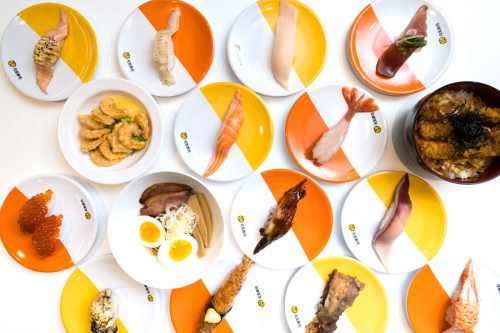 (danielfooddiary)[/caption]
Think Genki Sushi and the Bullet Train image automatically comes to mind. Genki Sushi is well-known for their bullet train, or otherwise known as their
 "Kousoku Express" train system which they use to deliver sushi to your tables. This unique and interesting system not only intrigues people, it also greatly reduces manpower while not compromising on efficiency.
Of course, besides their fun delivery system, one other reason why people keep returning back to Genki Sushi is because they offer a wide array of sushi types at an affordable price. We will definitely recommend the
Dai Man Zoku
sushi, which literally translated means "maximum satisfaction". The 12 sushi types under this category are 1.5 times bigger than the regular sushi, but are priced at an affordable $1.90 per piece. Talk about a win-win situation!
Must-try menu: Dai Man Zoku Sushi ($1.90)
[caption id="attachment_28105" align="aligncenter" width="500"]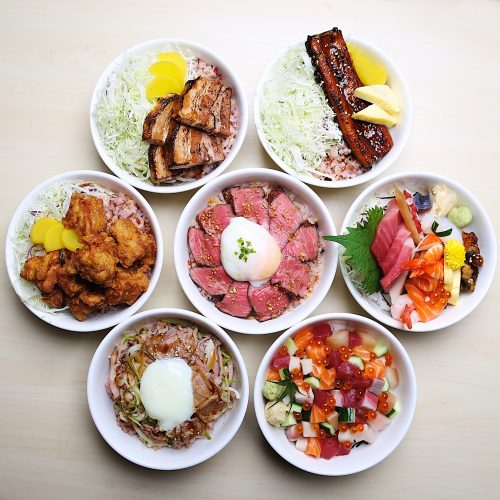 (standingsushibar.com)[/caption]
Located in the heart of the CBD district, Standing Sushi Bar is popular amongst the office crowd looking for a quick lunch takeaway. Although they are known for their fast business lunches, you can be assured that the quality is never compromised and customers can enjoy handmade sushi and fresh sashimi served daily. One of their most popular permanent promotions will be the Salmon Madness (that's only available on Mondays),
where you can get five pieces of salmon sashimi for $3, a glass of sake for $2, andbeer, wine, hot sake, and umeshu for $5. If you are looking for a more extensive menu, try their full-service Bras Brasah outlet which serves udon and soba dishes, tempura, as well as one of Singapore largest Japanese sake and alcohol selections.
Must-try menu: Salmon Madness ($3)
[caption id="attachment_28095" align="aligncenter" width="500"]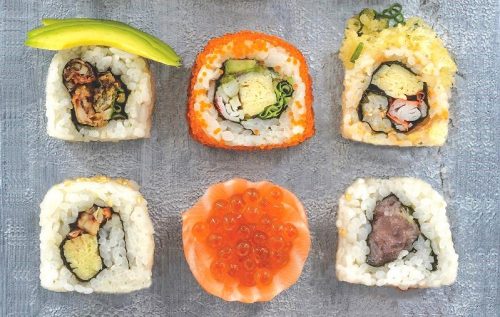 (citysquaremall.com)[/caption]
Itacho sushi bar is our go-to place for authentic and affordable sushi. If you are a regular customer of Itacho, you will be familiar with their "Itacho's Recommendation" menu, which offers special sushi at crazy cheap prices. Some of their current promotional items include the roasted salmon skin soya sauce sushi at 60 cents, and their roasted salmon with cod fish caviar mayo at only $1.80! If you need any more reason to pay Itacho a visit, they also serve rice and udon dishes like chirashi don and pork chop curry udon for those who are feeling a bit more hungry.
Must-try menu: Itacho's Recommendation Menu ($0.60 – $2.70)
[caption id="attachment_28099" align="aligncenter" width="500"]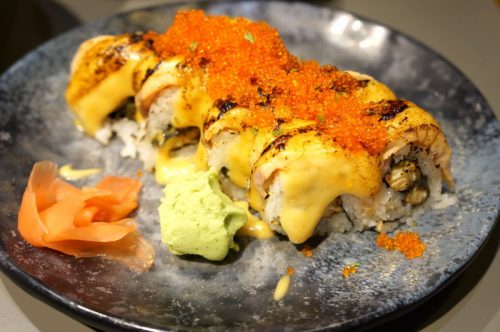 (hungrygowhere.com)[/caption]
The ever popular Shiok Maki at Koh Grill and Sushi Bar truly lives up to its name, it is shiokkk beyond words. There are two different types of shiok maki ($16.80),
the original with Unagi and avocado and the other one with fried ebi and wakame seaweed. What makes this seemingly normal sushi special and super delicious is that they are drenched in a secret sauce, which tastes like an explosion of mentaiko and mayonnaise in your mouth. Another popular favourite is their Yaki Udon ($10), which although does not look as visually appealing, it hits all the right spots. The noodles are slightly sweet but not overpowering, and the ingredients like the chicken and egg bits come in generous portions. Yum Yum in my Tum Tumz!
Must-try menu: Shiok Maki ($16.80), Yaki Udon ($10)
[caption id="attachment_28108" align="aligncenter" width="500"]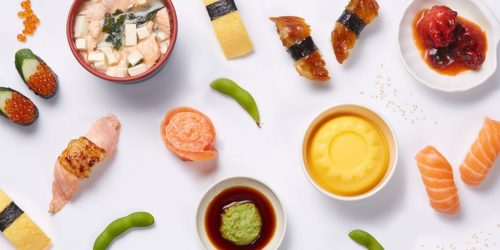 (Sushi Express)[/caption]
$1.50++ sushi anyone? Sushi Express has earned a name for themselves for offering a wide variation of sushi types while maintaining affordable prices. With over 80 variations available, there is definitely something for everyone! We will recommend the grilled eel nigiri or the seasoned capelin roe gunkan, together with the chocolate brownie as dessert. Weird combination, we know, but trust us, they surprisingly go very well together!
Must-try menu: Grilled Eel Nigiri, Seasoned Capelin Roe Gunkan, Chocolate Brownie ($1.50++)
[caption id="attachment_28101" align="aligncenter" width="500"]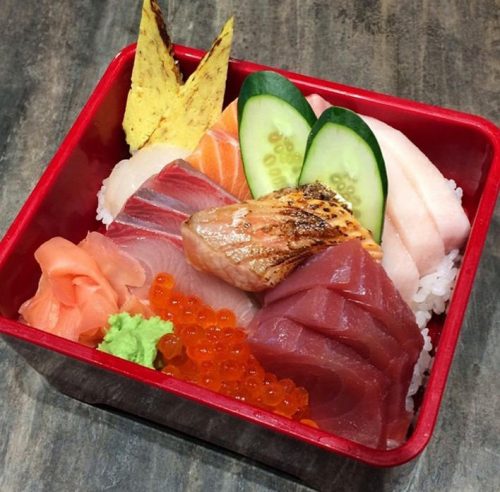 (Straitstimes.com)[/caption]
There's always a queue to get in to this comfy sushi joint, regardless of which outlet you visit. But as they always say, good things are worth the wait right? We will gladly wait patiently anytime so that we can get our hands on their Chirashi Don ($19.90), which comes in three different sizes based on the amount of toppings, as well as their ebi fry salmon aburi ($16.90). You will be glad to know that they are all priced reasonably as well, so you don't have to worry about burning a hole in your pocket just to enjoy good food.
Must-try menu: Chirashi Don ($19.90), Ebi Fry Salmon Aburi ($16.90)
[caption id="attachment_28094" align="aligncenter" width="500"]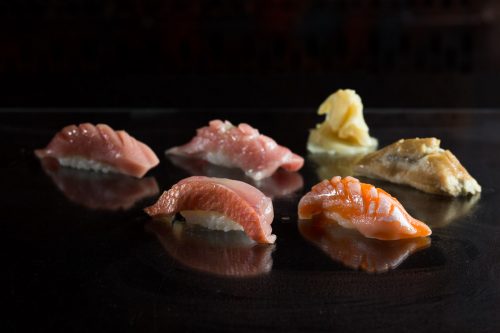 (Ikyu)[/caption]
Ikyu sushi bar stands out like a sore thumb amidst the entire stretch of cafes in Tiong Bahru, but if anything, their sushi and sashimi dishes are worth skipping the cafes for. Their hotate truffle ($33) is to die for, with rich and sweet flavours bursting with every bite. Their sashimi ($50 for 9 pcs), although priced slightly higher, is flown in directly from
Tsukiji every Tuesday and Friday, and the guaranteed freshness in every piece makes the price more than worth it.
Must-try menu: Hotate Truffle ($33), Three Kinds Sashimi (9 Pcs) ($50)
[caption id="attachment_28100" align="aligncenter" width="500"]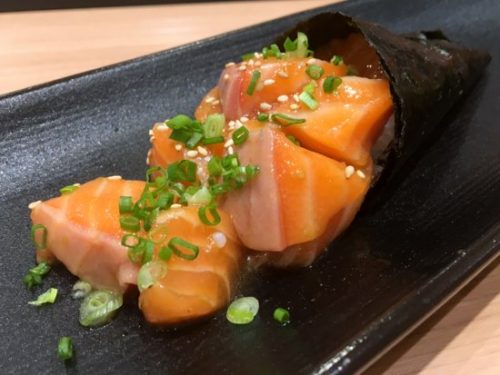 (misstamchiak.com)[/caption]
Tucked deep in a corner of the first floor of Thompson Plaza lies a hidden gem Omoté. This sushi bar offers premium quality dishes at affordable prices. If you are not living in the vicinity, you might not have heard of it previously, but thanks to social media, the unassuming bar is experiencing a surge of popularity. (With this review probably adding to the hype ?) Expect snaking queues of up to 45 mins, but we assure you that the dishes they offer is worth the wait. Try their Bara Chirashi Don ($12.90), which comes with
generous portions of salmon, prawn, tuna, ikura and octopus in a palm-sized sushi rice bowl. Another crowd favourite is their Temaki-Zilla, which are essentially upsized handrolls. These handrolls are literally bursting with ingredients, making the $6.80 price tag so worth it.
Must-try menu: Bara Chirashi Don ($12.90), Tamaki-Zilla ($6.80)
[caption id="attachment_28098" align="aligncenter" width="500"]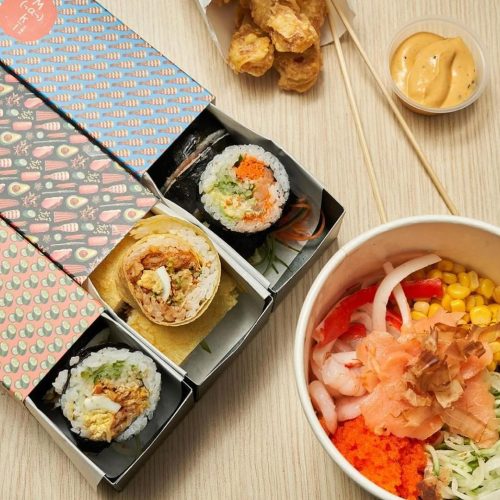 (Sifted by Halalfoodhunt)[/caption]
Fussy eaters, Maki-San is the go-to sushi place for you! You get to customise the kind of sushi roll you want, from toppings, sauce, rice fillings and even choice of wraps! Essentially, Subway, sushi version. Some of our favourite toppings are ebiko, tamagoyaki, tuna mayo, topped with wasabi mayo sauce with the traditional nori base. If you're a small eater, go for the little san ($7.90) which comes with three toppings, and if you're feeling ravenous go for the mega san ($9.90) which comes with five toppings. A caution of warning though, the mega san was so filling for us we actually skipped dinner!
Psst, besides sushi, Maki-San also serves salad!
Must-try menu: Little San ($7.90)
[caption id="attachment_28096" align="aligncenter" width="500"]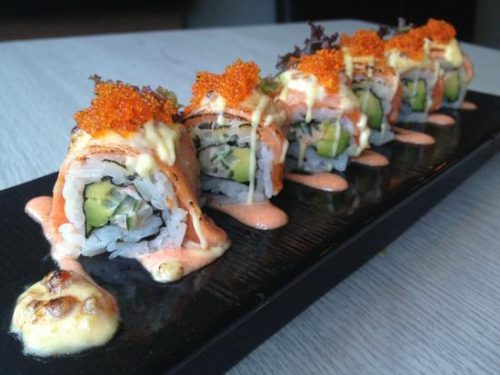 (tripadvisor.com)[/caption]
Kinsa Sushi bar brings higher-end Japanese dining to the masses. The restaurant presents a homely and welcoming ambience, whilst not compromising on the authentic Japanese experience. The kinsa roll ($14.80), which contains
cucumber, avocado, aburi salmon and salmon roe, was delectable and highly enjoyable to the palate. If you are feeling adventurous, go for the Foie Gras Mizore Mushi (Foie Gras Soup), which is rich in flavour but not overpowering. The foie gras cubes were surprisingly tender, and also comes at an affordable price of $6.80!  
Must-try menu: Kinsa Roll ($14.80) , Foie Gras Mizore Mushi ($6.80)
[caption id="attachment_28097" align="aligncenter" width="500"]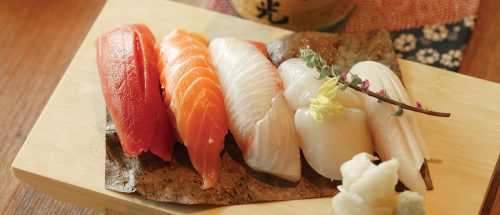 (koji sushi)[/caption]
This cosy and stylish sushi joint located at China Square Central has gained a loyal following of white-collared workers due to their affordable lunch sushi sets. We recommend Set C ($19), which comes with a large portion of freshly prepared sea urchin, sweet prawn, sea bream, swordfish and salmon. During dinner time, the omasake dinner is decided by the chef of the day and served alongside a good selection of sake and shochu. Do remember to make an advance reservation for the dinner menu as there are limited seats available. One of the things we enjoy most about Koji, is that their wasabi is freshly grated and served, packing a punch with every bite of the sushi.
Must-try menu: Omasake Dinner
Don't see your favourite sushi place in this list? Let us know your recommendations and we might add them in 😉  
New to Shopee? Get $7 off (min. spend $15) with code*:
BESTSUSHI
* TNC Applies. Valid for new users from
18 to 25 June only
.]]>