It's hard not to love these savoury parcels of meat and soup, wrapped in delicate skin. Known as xiao long bao, these Chinese soup dumplings are popular at dim sum brunches and are also perfect for late night supper snacks!  So, what makes a contender for the best xiao long bao in Singapore? You should keep an eye out for thin and nearly translucent skin, well-seasoned meat, rich broth and well-executed folds!  If you're looking to skip the queues at crowd-favourite Din Tai Fung, check out our list of alternative hidden gems offering the best xiao long bao in Singapore! 

Top spots to stake out for the best Xiao Long Bao in Singapore
1. Shanghai Renjia (Ang Mo Kio)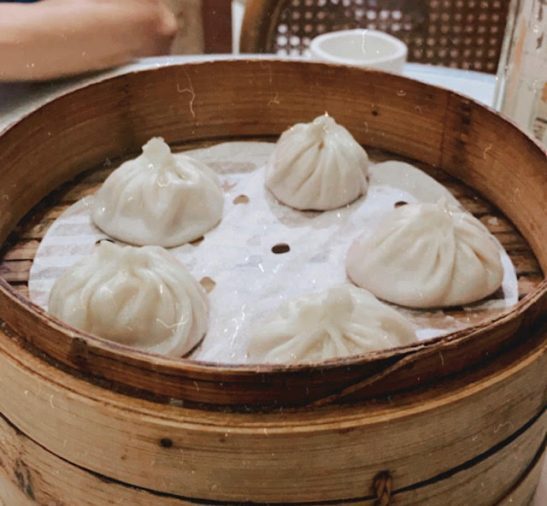 First impressions count, which is why we're starting this guide to the best xiao long bao in Singapore with a winner! This family-run restaurant is tucked away in the unassuming neighbourhood of Ang Mo Kio, but it's well-worth hunting down. The xiao long bao recipe here has been tweaked by owner Mr Li over the years, and he is so confident of the pork he uses now that he'll have you eat your soup dumpling without the standard ginger and vinegar dip (often used to mask the pork flavours)! Juicy meat, flavourful soup and a delicate skin wrapper — Shanghai Renjia sure checks all the right boxes.  
Address: Block 151 Ang Mo Kio Avenue 5, #01-3046, S(560151)
Opening Hours:
Tues – Sun: 11am-3pm, 6pm-10pm
2. Wonderful Xiao Long Bao Dumpling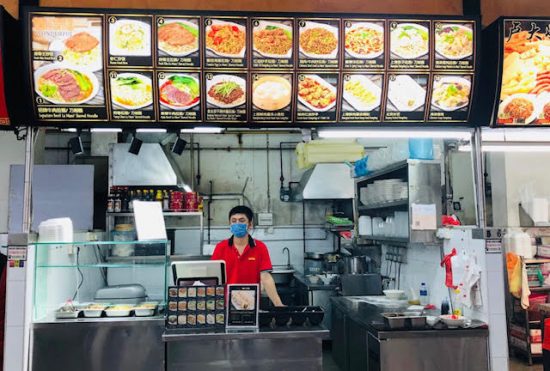 Not many know of Wonderful Xiao Long Bao Dumpling, but those who do applaud the store's mouthwatering xiao long bao filling made with fresh meat! You can also count on Wonderful Xiao Long Bao to provide fast service with a smile to sweeten up your meal, thanks to their friendly and efficient staff. Other dim sum favourites you can fill up on include their chicken shiitake dumpling and fresh meat, kimchi dumplings served with fragrant chilli oil and juicy siew mai!
Address: The Oasis, 87 Science Park Drive, S(118260)
Opening Hours: Daily, 9am – 5pm
3. You Peng Noodle Dumpling House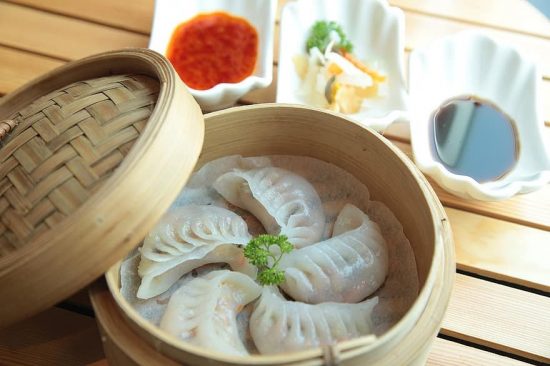 Beauty World Food Centre is home to many culinary gems including hand-pulled noodles, affordable yet tasty ramen and cornflake chicken cutlets but we strongly recommend that you also check out You Peng Noodle Dumpling House on your next trip there! Each delicious dumpling is affordably priced around 75 cents and they are freshly made from scratch daily. If thin and delicate skin is a must-have for your xiao long bao, this is the place to go to. 
Address: Beauty World Food Centre,144 Upper Bukit Timah Road, #04-23, S(588177)
Opening Hours: Daily, 10am – 9pm
4. Swee Choon Tim Sum Restaurant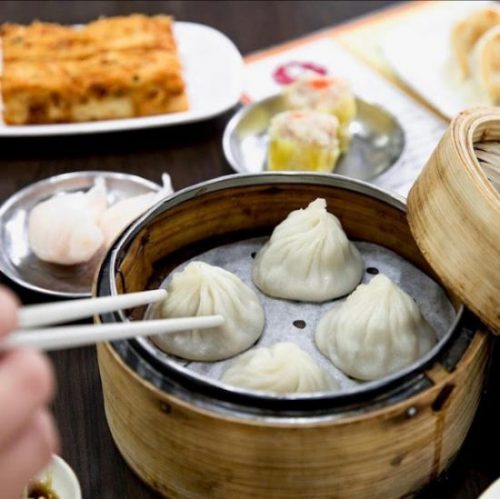 Not sure where to satisfy your midnight dim sum cravings? Save yourself the trouble of searching for 'xiao long bao near me' and head over to Swee Choon Tim Sum! The affordable prices make Swee Choon Tim Sum a favourite hotspot for students and large group gatherings. You can look forward to slurping up piping hot Chinese soup dumplings which are made to order and filled generously with juicy meat. Don't miss out on their Portuguese egg tarts, har gao and salted egg yolk custard bun for some oozing lava goodness. The restaurant's shopfront is regularly packed with long queues that can attest to its immense popularity, so we recommend heading there early to grab a seat!
Address: 191 Jalan Besar, S(208882)
Opening Hours: Daily, 6pm – 6am
5. Mister Wu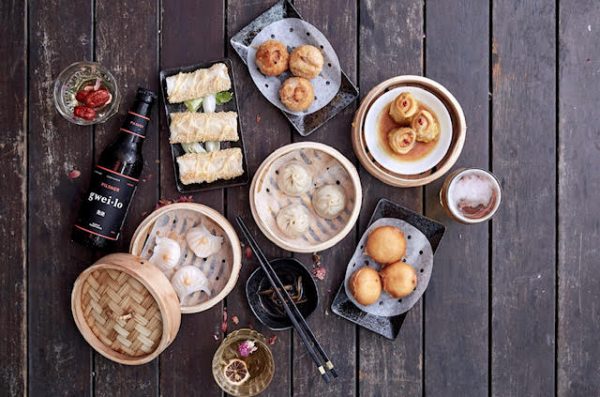 For those searching for the best xiao long bao in Singapore's CBD, make your way over to Mister Wu! Known for their affordably-priced free-flow dim sum buffet, you can be sure you'll leave with a full stomach. If you like exploring new combinations and interesting flavours, check out the truffle xiao long bao, abalone siew mai and mentaiko har gao on their menu which adds an upscale twist to traditional dishes.
Address: 3 Pickering Street, Nankin Street, #01-44/45, S(048660)
Opening Hours: Daily, 11.30am – 2pm, 6pm – 9pm
6. Hand In Hand Beijing Restaurant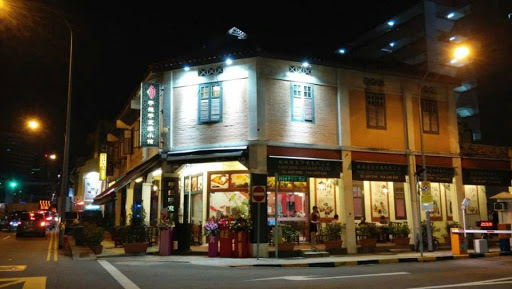 Hand In Hand Beijing Restaurant describes themselves as a Chinese 'soul food restaurant', and we wholeheartedly agree! After all, there's nothing more comforting after a tiring day of work than steaming hot xiao long bao filled with silky, melt-in-the-mouth meat. Just like its name suggests, Hand In Hand Beijing Restaurant also enjoys giving back to customers and the wider community. Other than serving authentic Chinese food, they also occasionally teach cooking classes at local community centres and post recipes on their Facebook page for their loyal followers to try!
Address: 141-143 Jalan Besar Road, S(208859)
Opening Hours:
Mon, Wed, Fri -Sat: 10am – 10pm
Tues, Thurs and Sun: 10am – 10.30pm
7. Supreme Ramen Xiao Long Bao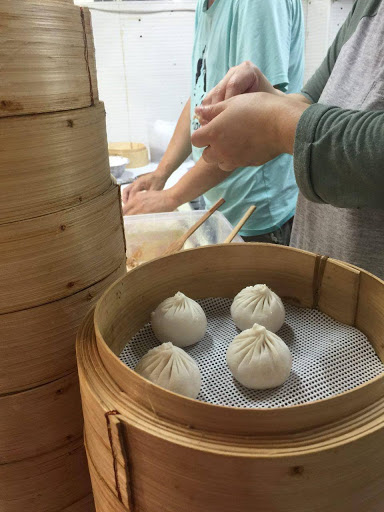 If you've enjoyed dining at Crystal Jade and Tung Lok restaurants in the past, you're in for a treat at Supreme Xiao Long Bao! Mr. Li, the chef, used to work for both of the aforementioned restaurants before leaving to set up his own venture in Holland Drive. Xiao long bao fanatics are sure to take interest in the fact that while Mr. Li has had over 20 years of experience making delectable Chinese soup dumplings and noodles, he prefers to let his food speak for itself and hence engages in minimal marketing. Yet, his business remains brisk with many loyal customers returning weekly to indulge in his handmade xiao long bao and flavourful pork ribs lamian. If you're ever in the area, head to this coffeeshop joint for some of the best xiao long baos in Singapore.
Address: Block 46, Holland Drive, #01-359 S(270046)
Opening Hours: Daily, 8am – 8.30pm
It's a xiao long bao galore this season!
It wouldn't be a true dim sum experience without tea! Complement your meal with unique tea flavours that will aid in digestion and circulation. Still in the mood for more Chinese food? Cook up a storm in your kitchen and nourish yourself with these easy Chinese soup recipes that are tasty yet great for the body! Or, if you'd prefer to get your Chinese hotpot fix without lifting so much as a finger, you can also have your favourite steamboat places delivered to your doorstep. 
Additional research done by Meryl Koh.