Everyone loves the vibes of a good dim sum meal — think sharing baskets of dumplings and steamed buns over endless cups of hot Chinese tea, together with your family and friends. Even better if the dim sum flow is seemingly endless (Xiao long bao for days? Count us in!) For this, we've rounded up a list of the best dim sum buffets in Singapore, where you can enjoy unlimited servings of your favourite dishes. From juicy roast meats to fluffy char siu paus, head to these places for a dim sum buffet feast that will surely satisfy your yum cha cravings! 
Best dim sum buffets in Singapore for yum cha
1. Tien Court Restaurant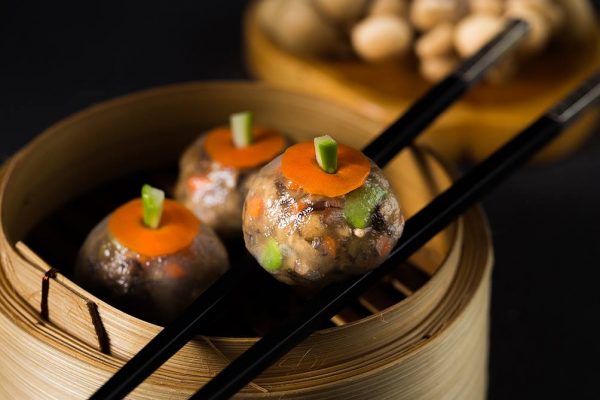 Tien Court at Copthorne King's Hotel is a hidden gem when it comes to restaurants that specialise in Cantonese dishes! With plenty of experience at the helm of restaurants like Man Fu Yuan and Xin Cuisine, Master Chef Kwan leads his team in delivering unique contemporary dishes that put a spin on classic Cantonese cuisine. This can be seen in Tien Court's All-You-Can-Eat A La Carte Buffet (from $40.80++) as it's one of the best dim sumbuffets in Singapore to offer a good mix of new and old! From soft-shell chili crab to bean curd rolls, you're in for a treat when you head down for this buffet.
Can't get enough of Tien Court's tantalising dishes? Check out their Executive Dim Sum Set Lunch for 2 (available on Copthorne King's Hotel) and use ShopeePay for the best deal! From dim sum combination platters to stewed seafood beehoon, this five-course meal is guaranteed to fill.
*Do note that the voucher is only viewable on mobile
Address: 403 Havelock Road, S(169632)
Dim Sum Buffet Opening Hours: Wed – Mon: 12pm – 2.30pm, 6pm – 10pm
2. Si Chuan Dou Hua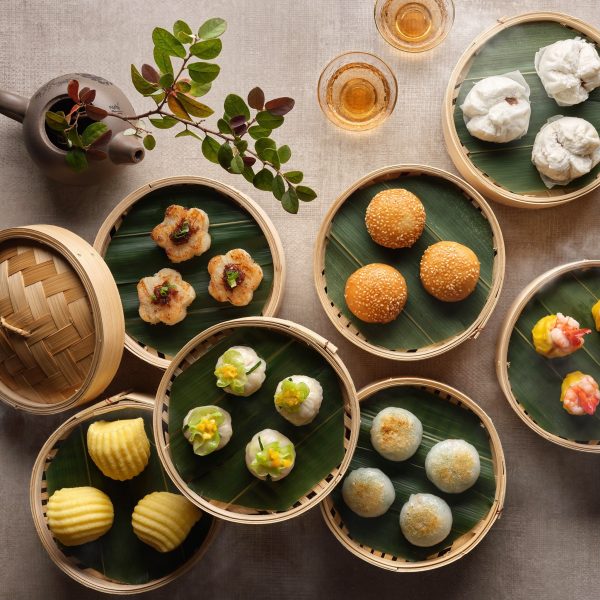 There's a reason why many foodies say Si Chuan Dou Hua's Nostalgic Dim Sum Feast (from $46++) is one of the best dim sum buffets in Singapore! If you haven't been won over by their inclusion of award-winning dishes, then the complete 40-item menu will. Variety's the name of the game here as you can enjoy everything from Chonqqing diced chicken to handcrafted dim sum like siew mai with diced abalone. Overall, it's safe to say they aren't pulling their punches when delivering a tasty dose of dim sum nostalgia!
Address: Parkroyal on Kitchener Road, 181 Kitchener Road, Level 3, S(208533)
Dim Sum Buffet Opening Hours:
Mon – Thur: 11.30am – 2pm
Fri – Sun: 11.30am – 1pm, 1.30pm – 3pm
3. Tung Lok Seafood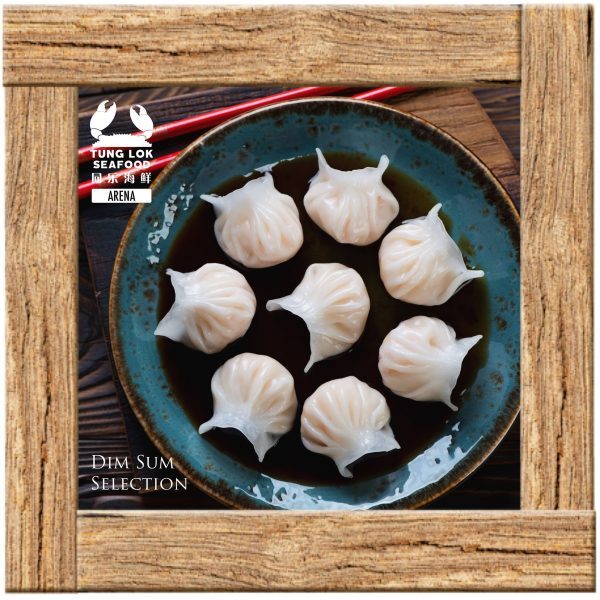 While we might love our share of char siu pau and feng jiao, there's something special about digging into the best dim sum buffets in Singapore that use the freshest seafood! If you're craving the freshest seafood-based dim sum, make sure you give Tung Lok Seafood's A La Carte Dim Sum Lunch Buffet (from $29.80++) a try. Move over chee cheong fun and har gao, Tung Lok adds on to your buffet experience with its premium seafood offerings that include royal shrimp dumplings and salmon sashimi!
Address: The Arena Country Club, 511 Upper Jurong Road, S(638366)
Dim Sum Buffet Opening Hours: Mon – Fri, 11:30am – 3pm, Sat – Sun: 10am – 3pm
4. Cherry Garden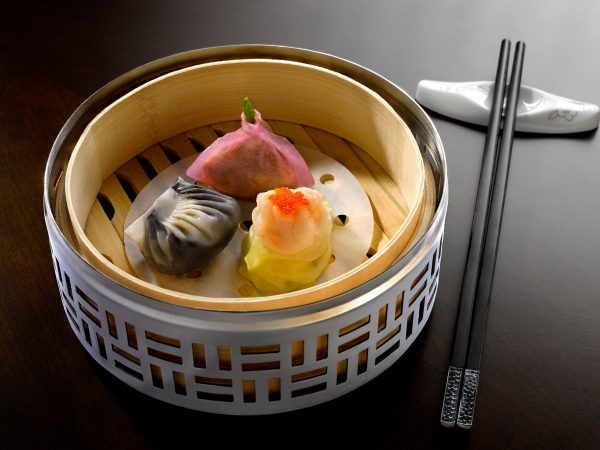 When it comes to the best dim sum buffets in Singapore with solid ambience, Cherry Garden wows us, even with repeated visits! Thanks to its classic Chinese pavilion-like design and stellar service, we guarantee dining here during their Weekend Dim Sum Buffet (from $68++) will be a unique experience. Food-wise, Cherry Garden certainly doesn't disappoint with its kurobuta char siew pau and steamed prawn dumpling with black garlic that add some flavour to your run-of-the-mill dim sum dishes!
Address: Marina Square, 5 Raffles Avenue, S(039797)
Dim Sum Buffet Opening Hours: Sat – Sun: 11am – 1pm, 1:30pm – 3:30pm
5. Yum Cha Restaurant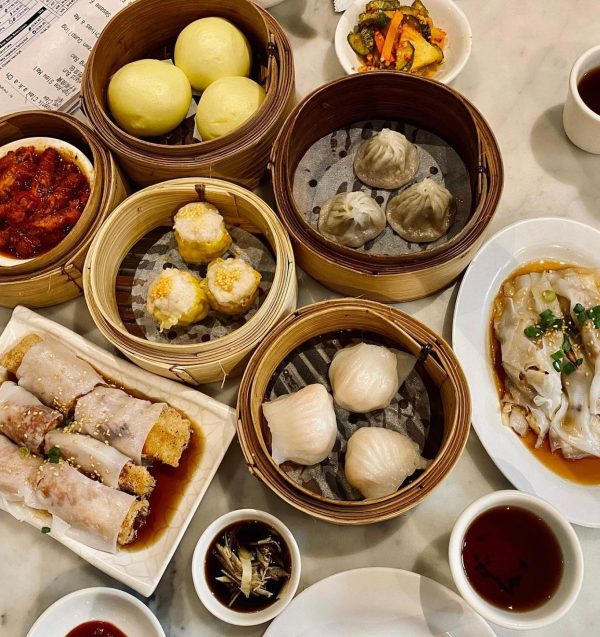 With more than 50 menu items, Yum Cha's Weekday High Tea Buffet (from $26.80++) offers massive variety for dim sum lovers! At this charming outlet, you'll find dim sum carts filled with steamed and fried dim sum being pushed around. If we had to be selective with this best dim sum buffet in Singapore, we recommend going for their crispy prawn and mango fritters and mini egg tarts that are to die for! The 300-seater restaurant in Chinatown has plenty of tables as well. This means lesser time queuing and more time chowing down at this popular dim sum buffet.
Address: 20 Trengganu Street, #02-01, S(058479)
Dim Sum Buffet Opening Hours: Mon – Fri, 3pm – 6pm
6. Swatow Seafood Restaurant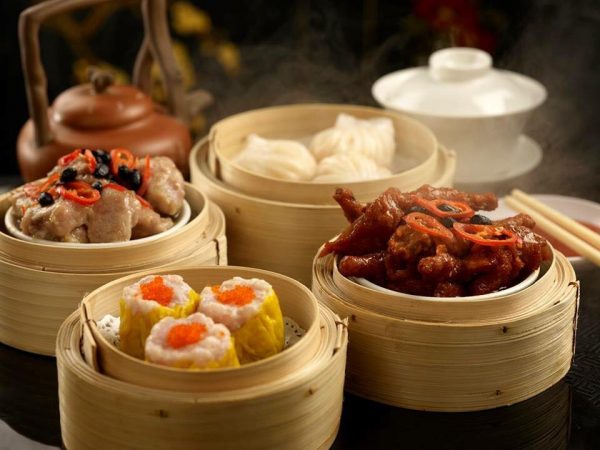 Dining at Swatow Seafood Restaurant feels like you've been transported back to a timeless Hong Kong restaurant for one of the best dim sum buffets in Singapore. This restaurant tucked away in Toa Payoh is known for its traditional Teochew cuisine and scrumptious dim sum menu. As for their High Tea Dim Sum Buffet (from $25.80++), it's terrific value for money and features classics like liu sha pau and chives dumplings. They're even served from a traditional pushcart, adding to the old school vibes the restaurant is going for!
Address: Block 181, Toa Payoh Lorong 4, #02-602, S(310181)
Dim Sum Buffet Opening Hours: Daily, 3pm – 5pm
7. Ban Heng Restaurant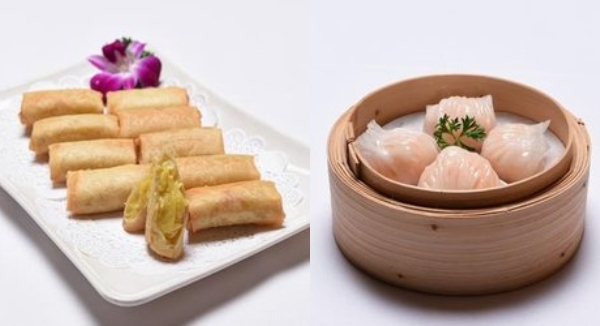 Want to have one of the best dim sum buffets in Singapore in a fancy dining hall? Head over to Ban Heng Restaurant at Harbourfront Centre to enjoy their affordable Dim Sum Buffet (from $27.80++)! You get to dine in a classy Chinese dining hall, complete with 20+ dishes including juicy paper-wrapped chicken wings and deep-fried shrimp dumplings. For those wanting to round out their meals, there's even soft-serve ice cream and soft drinks. Do note that they require a minimum of 3 diners in order to enjoy the dim sum buffet.
Address: Harbourfront Centre, 1 Maritime Square, #04-01, S(099255)
Dim Sum Buffet Opening Hours: 11.30am – 2.30pm
8. Peony Jade Restaurant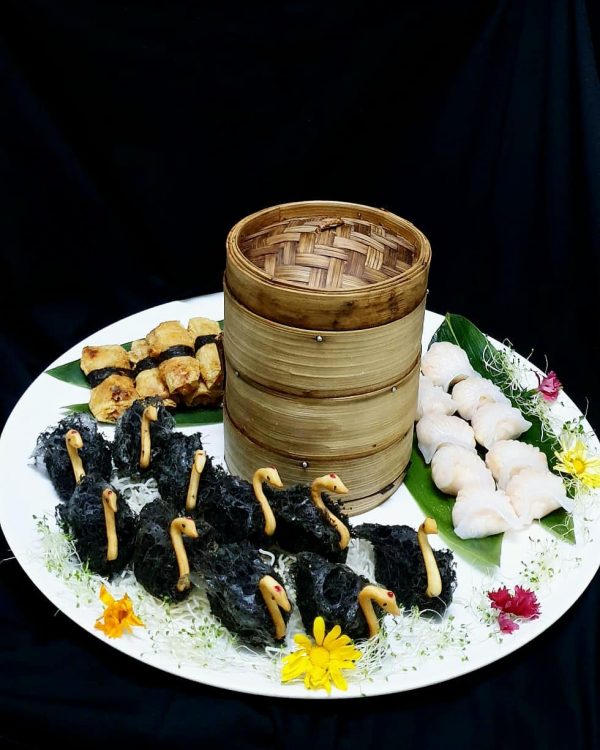 Peony Jade Restaurant's Classic Boutique Dim Sum Brunch (from $68++) is a hidden gem that is well worth the journey. After all, this Chinese restaurant managed to score a Michelin Bib Gourmand for its Szechuan and Cantonese fare! Besides the usual siew mai and har gow, Peony Jade serves interesting dishes like mocha liu sha paus and steamed emerald lobster dumplings that'll tickle your tastebuds. Did we also mention this brunch includes free flow prosecco to enhance your appreciation for their handmade dim sum? One thing to note is that you'll have to gather one other dim sum fan as the buffet is only open to a minimum of two adult diners!
Address: Keppel Bay Club, 10 Bukit Chermin Road, M Level, S(109918)
Dim Sum Buffet Opening Hours: Mon – Fri: 11am – 2.30pm
9. Peach Garden Chinese Restaurant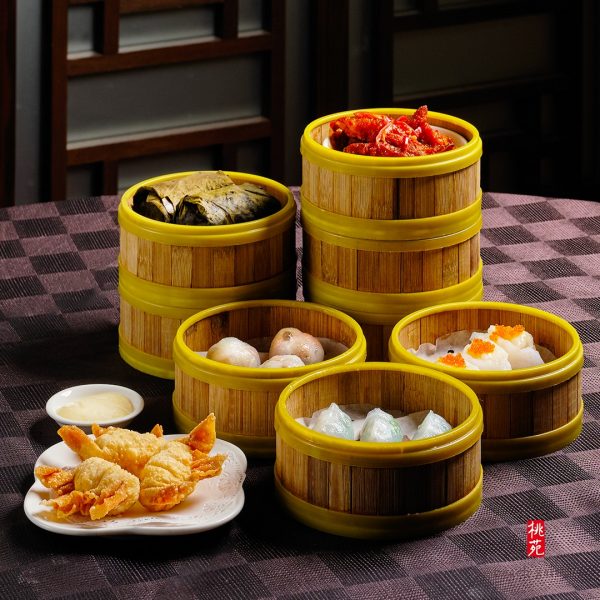 When comparing among the best dim sum buffets in Singapore, you'll be hard pressed to find a better deal than Peach Garden Thomson Plaza's Weekend Hi-Tea Dim Sum Buffet (from $23.80++). Aside from the wide range of dim sum items served in pushcarts, we also loved the local delights that come with the buffet package. After feasting on dim sum, you can enjoy dishes like drunken prawns and pig trotters with vinegar. Talk about value for money!
Address: Thomson Plaza, 301 Upper Thomson Road, #01-88, S(574408)
Dim Sum Buffet Opening Hours: Sat – Sun: 3pm – 5pm
10. Hai Tien Lo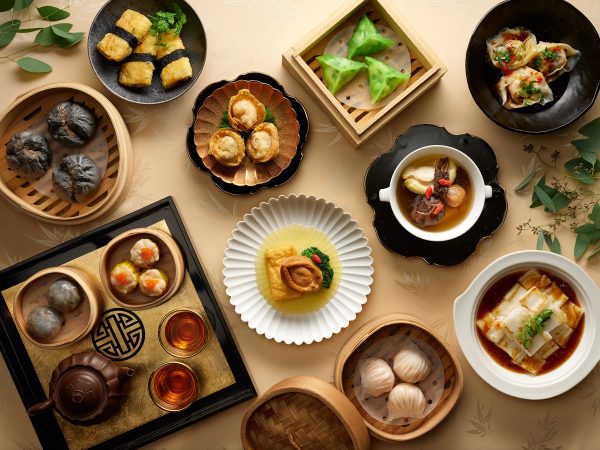 If you're feeling indulgent, we've a suggestion for one of the best dim sum buffets in Singapore when looking at pure luxury. Hai Tien Lo's lavish Ultimate Weekend Dim Sum Brunch (from $69.80++) gives you access to classic dim sum dishes on top of the restaurant's Three Treasures! These include Buddha Jumps Over the Wall, braised abalone and deep-fried crispy prawns. Combine all this with their signature dishes like stewed beef brisket and stir-fried diced chicken and we guarantee you'll leave this weekend dim sum buffet stuffed and satisfied! 
Address: Marina Square, 7 Raffles Boulevard, S(039595)
Dim Sum Buffet Opening Hours: Sat – Sun: 11.30am – 2.30pm 
Sumptuous best
dim sum
buffets in Singapore await at these restaurants
From Cherry Garden to Tung Lok Seafood, we hope you've found this rundown of the best dim sum buffets in Singapore handy in your quest to recreate that authentic Cantonese tea house experience! To round out your weekend dim sum buffet experience, check out our guide to these late night dessert spots in Singapore. In the mood for something equally indulgent? Read our guide to the best Sunday brunches around.