Even if you're a huge fan of irons, you've got to admit that some of the best garment steamers tend to be more portable and convenient. They're also generally more lightweight, easy to set-up and can heat up in mere seconds. Read on to discover the best garment steamers in Singapore for wrinkle-free outfits!
1. Philips ComfortTouch Standing Steamer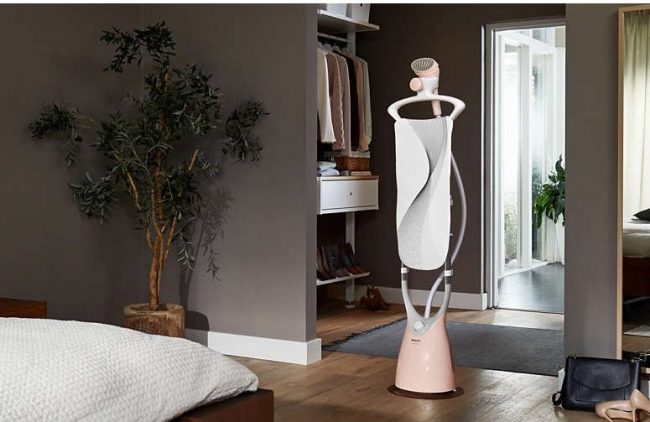 We haven't seen a more stylish standing steamer than the Philips ComfortTouch Garment Steamer (available on VIPL Online). The glossy pastel pink steamer has an extra-long and sturdy StyleBoard for a consistent steaming result. This is also an ideal garment steamer to use on both thick coats or delicate silk dresses, as its adjustable and powerful steam setting can effectively loosen wrinkles in different types of fabric!
2. Aerogaz Garment Steamer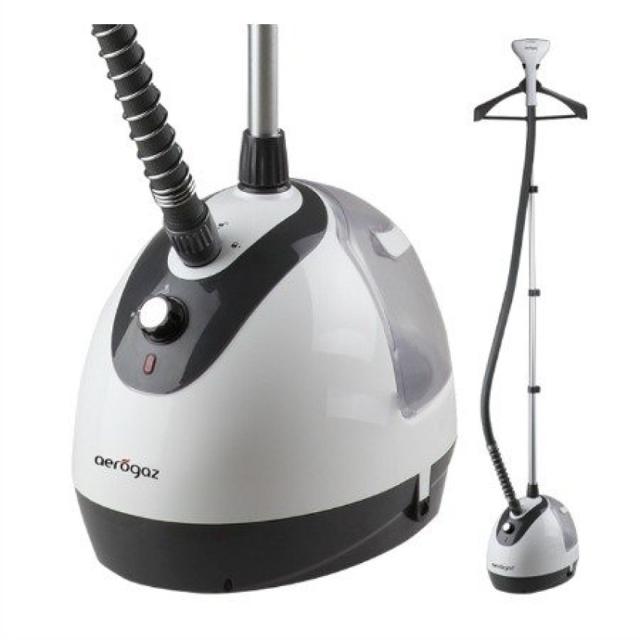 The Aerogaz Garment Steamer (available on aerogaz) may not be as sleek as the Philips model above but this powerhouse is a quick and effective solution to wrinkle-free attire! This is the best garment steamer for those perpetually in a rush. It heats up in just 45 seconds and provides powerful hot steam to straighten fabric and eliminate odours from clothes.
It also comes with a detachable fabric brush for better steam penetration when tackling thicker materials. The 2.8 litres water tank also promises to last you through multiple garment steaming sessions before the next refill!
3. ALO Handheld Steamer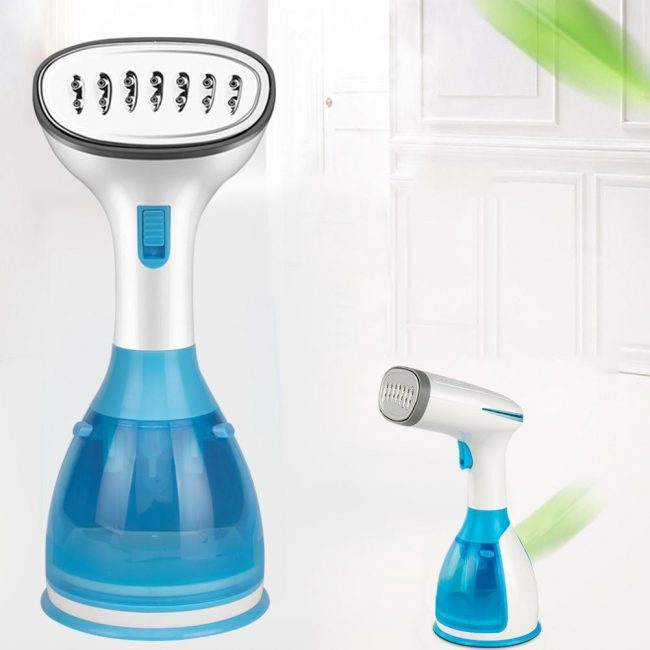 Whether you're on an important business trip or taking photos on your vacation for the 'gram, you don't want to be seen in crumpled clothes. This is where the ALO Handheld Garment Steamer (available on Only for you) comes in handy! Weighing less than 1kg, this is one of the best garment steamers for travels and will fit effortlessly into your cabin luggage. Don't forget to bring along a universal travel adapter (available on PREMIUM SG) so you can connect your handheld steamer anywhere in the world!

This portable device can also produce high-pressure steam in two minutes and comes with several attachments to achieve the best steaming results for different fabric! Want to get lint off your clothes? Simply attach the lint-remover head to remove lint as you steam!
4. Tefal Expert Precision Garment Steamer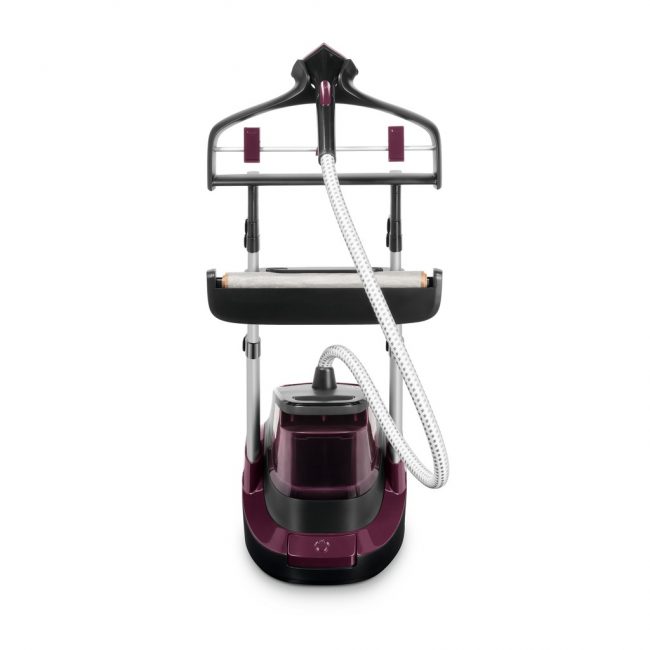 Living in HDBs may often mean dealing with a space crunch, but that's not an issue when you have the collapsible Tefal Expert Precision Garment Steamer (available on Home Life)! When expanded, the device reveals a vertical support system that's helpful for one-handed steaming. Moreover, the base of the steamer also features on-board storage to keep all its accessories.
Did we also mention that it comes with a huge 3.2 litres removable water tank that'll save you multiple trips to the sink? This is undoubtedly one of the best garment steamer designs for your new BTO flat!
5. Philips Easy Touch Steamer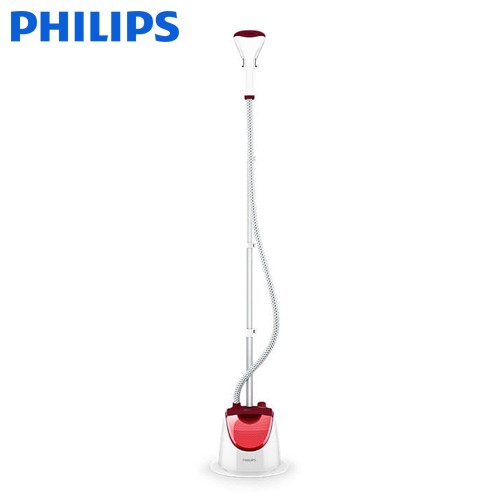 The Philips Easy Touch Garment Steamer (available on Lifepro) is an all-rounded device that has every necessary feature you need in a steamer to get your clothes ironed fast. Remove more creases in one swipe with the extra large steam plate that produces powerful continuous steam.
This is also the best garment steamer for ladies who are addicted to maxi skirts and maxi dresses, as its pole can be adjusted to various height settings for a smoother steaming session. Additionally, the device has an easy rinse descaling function which you can use to maintain the steamer itself.
6. AFC Portable Handheld Garment Steamer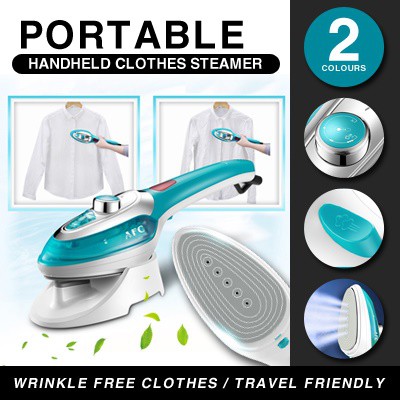 If you think that portable steamers pale in comparison to standing garment steamers, think again! The AFC Portable Handheld Garment Steamer (available on GLADLEIGH) boasts a power of 1000W, which is strong enough to steam coats and jackets. You can also adjust the temperature on the device to accommodate different fabric types.
With its turbo steam jet function, this is the best garment steamer for precise and spot-on steaming. Furthermore, the ceramic steaming plate heats up rapidly to 98 degrees Celsius, so no time is wasted when getting ready for date night!
7. Garment Steamer Multiway Iron Board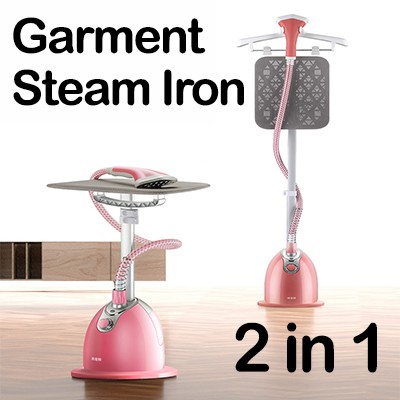 New to garment steamers and find it hard to ditch the ironing board? The Garment Steamer Mutliway Iron Board (available on 6sunday) will make you a steamer convert in no time! It comes with a detachable mini ironing board that can be positioned upright or flat down to mimic the likes of traditional ironing.
If you're worried about burning your hand from the hot steam, you'll be glad to find a heat resistant glove included in the steamer kit. We also appreciate that the device is designed with a large 1.4 litres water tank and will last through a huge pile of laundry!
8. Electrolux ErgoSteam Garment Steamer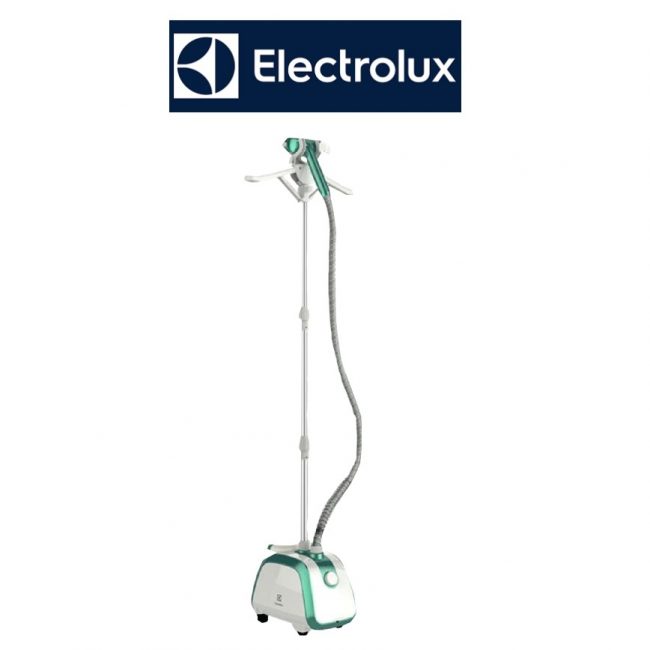 Steaming your clothes can't get any easier than with Electrolux ErgoSteam Garment Steamer (available on Home Life). This 1600W standing steamer generates ultra-hot steam that's bound to relax any wrinkles in your outfit. You can also keep track of its water level via the transparent 2.1 litres water tank. Remember to make use of the built-in hanger and garment clips to secure your clothes for a quick steam!
9. Xiaomi Deerma Steamer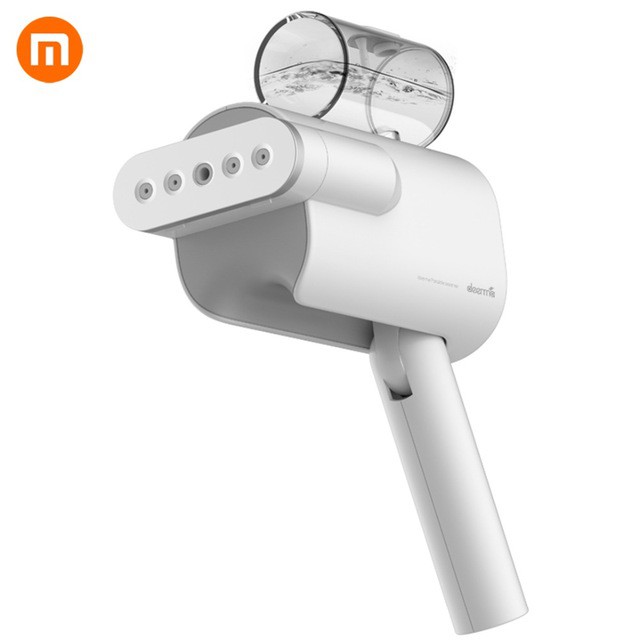 Xiaomi took the home appliance market by storm when it introduced affordable yet well-built products such as the Xiaomi Robot Vacuum Cleaner (available on MI Official Store). It's no surprise then that we're once again impressed by the ergonomic design and top-notch quality of the Xiaomi Deerma Garment Steamer (available on zeyue.sg).
As you might have already realised, the Xiaomi Deerma Garment Steamer is modelled after portable hair dryers! Its handle can also be folded, reducing overall length to a mere 15cm. Because of its small size, it only takes about 10 seconds to heat up. Additionally, it's equipped with a thermal fuse and temperature controller for maximum fabric care.
Whether you're dressing up for an interview or getting ready to meet your partner at one of the most romantic restaurants in town, these are some of the best garment steamers in Singapore that will straighten out your attire in a jiffy! Don't forget to share these garment steamers with your friends and family; it can make for a practical housewarming gift too. For more deals on the latest gadgets and appliances, check out our Electronics Zone!