Singing at karaoke places with friends and family seems to be a long distant memory. It's been two years and with restrictions eased in Singapore, we're finally able to hit up our favourite spots and sing to our heart's content! While singing karaoke is a timeless activity, we are aware that it might not be the case for those who've been scarred by the endless melodramatic mandopop playlist or tone-deaf microphone hoggers. To make karaoke sessions more inclusive, we've carefully curated a list of the best karaoke places in Singapore!
Is karaoke allowed in Singapore?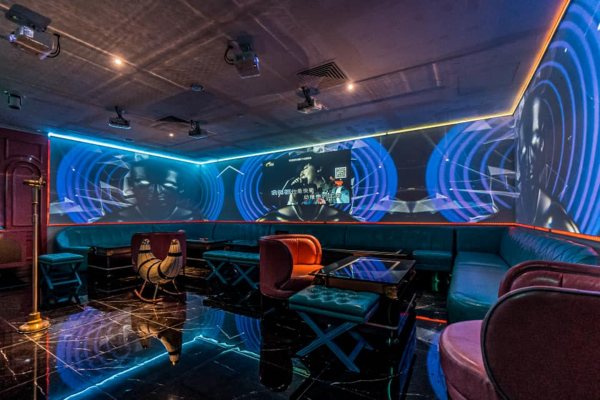 Since karaoke places in Singapore can fully open on April 19, our singing drought will finally come to an end! According to the Ministry of Health, most karaoke venues in Singapore have safe management measures that are similar to those at food and beverage establishments, but there are certain things to take note of before you visit:
In line with the safe management measures, make sure there's only a maximum of 10 people, including yourself, when you visit these best karaoke places in Singapore. 
Negative Covid-19 test result
If you're heading to a karaoke establishment where dancing is involved, then a negative Covid-19 test result is needed. Do note that self test is not acknowledged and you'll have to do a supervised antigen rapid test to enter the establishment. This can be done at selected clinics or with the Minmed mobile application.
Since most karaoke venues in Singapore are indoors, you'll have to remember to keep your masks on unless you're eating or drinking. Yes, this means you have to sing with your mask on!
What are KTV bars in Singapore?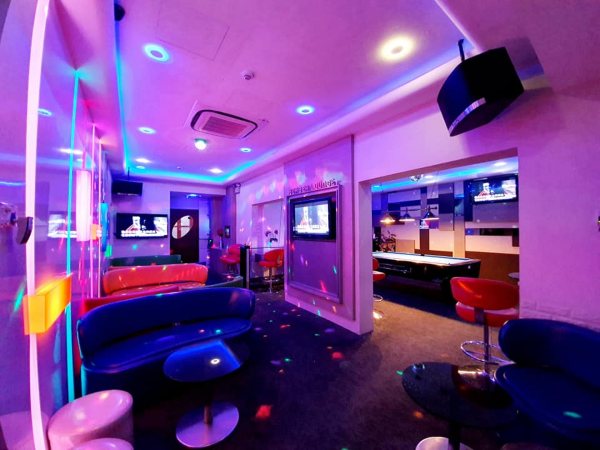 The word "KTV" simply means "Karaoke television". While we all know that karaoke involves singing along to music, the television part is where your lyrics are located on a screen so that you can keep up with the song. You can find the best KTV bars located all around Singapore. There are those where you can sing while you're seated at the bar, in front of other people, and others with private karaoke rooms that are furnished with lounge seats and mood lighting. Most of these KTV bars in Singapore also offer food and drinks to keep you energised as you sing your favourite tunes.
Best family-friendly karaoke bars in Singapore
1. Teo Heng KTV
A household name among karaoke fans, Teo Heng KTV is one of the best karaoke venues in Singapore for all ages! With no hidden costs, the ability to bring in your own food and drinks (except alcohol) and a robust sound system, it's of little surprise why many regulars make reservations in advance to avoid disappointment. Teo Heng also offers a wide song selection, ranging from upbeat kids songs to the latest Mandopop songs. They also have a long list of Korean karaoke songs in Singapore where you can jam to the latest hits! Visit this best KTV spot in Singapore if you're looking for some fun indoor activities to do with your family and friends! 
Address: Suntec City, 3 Temasek Boulevard, #03-380, S(038983)
Check out their other locations here
Operating Hours: Daily, 10am – 1am
2. Cash Studio Family Karaoke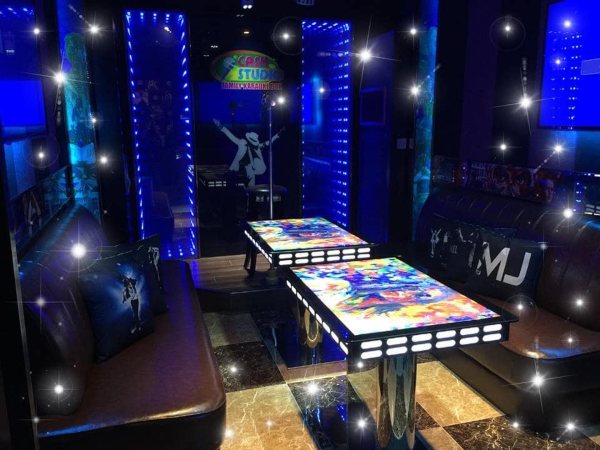 Looking for the best karaoke bars in Singapore to reminisce on the good old days? Cash Studio Family Karaoke is filled with plenty of retro-themed decoration to transport customers back to the golden age of karaoke! This place also stands out from the competition by using the Daiichi Kosho Amusement Multimedia audio system. Popular during the 1970s, the audio system is renowned for its raw sound quality and staggering variety of Japanese songs to choose from. If your friends and family are J-pop fans, then Cash Studio is the best KTV place for you! 
Address: 72 Prinsep Street, S(188671)
Check out their other locations here
Operating Hours: Daily, 2pm – 3am
3. Major 99 Karaoke and Entertainment Center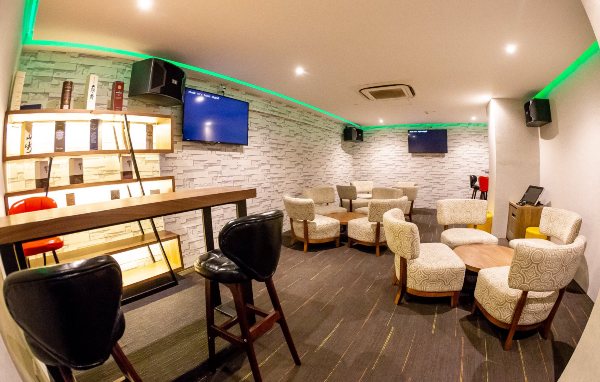 Can't decide what to do with your friends? Head down to Major 99 Karaoke and Entertainment Center where all of you will be majorly entertained! This best karaoke venue in Singapore is an all-inclusive entertainment outlet where you can not only sing your favourite songs, but also play darts and go crazy on arcade machines! Think air hockey, basketball machines and more. If this isn't enough to bring you down to the best KTV spot in Singapore, there's also pool tables where you can have a friendly competition with your friends. The best thing about this KTV venue in Singapore is how they also have private karaoke rooms available so you can sing to your heart's content in your own space before heading out to try your hand at these other activities!
Address: Broadway Plaza, 4190 Ang Mo Kio Avenue 6, S(569841)
Operating Hours: Daily, 4pm – 1am
Best karaoke bars in Singapore with themed rooms
4. HaveFun Karaoke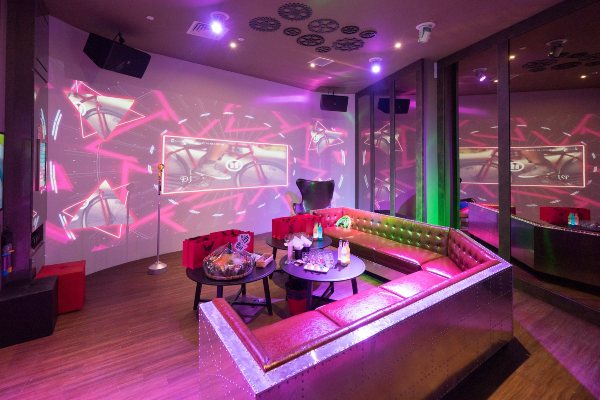 Engage in all types of fun at HaveFun Karaoke! Featuring different themes in their private karaoke rooms at each outlet, this best karaoke venue in Singapore is a great place to unwind. From an Instagram-worthy karaoke bistro bar in SAFRA Yishun to theatre karaoke rooms at 313@somerset, you'll be spoiled for choice at this best KTV spot in Singapore! HaveFun Karaoke also boasts a wide variety of songs from popular English hits to latest K-pop songs. If you and your friends are hallyu fans, all of you will definitely have fun at this Korean karaoke joint in Singapore. But don't forget to hydrate yourselves with HaveFun Karaoke's wide selection of non-alcoholic and alcoholic beverages, so you can keep singing along to your favourite tunes! 
Address: 313@somerset, 313 Orchard Road, #04-25, S(238895)
Check out their other locations here
Operating Hours: Daily, 2pm-6am
5. K.STAR Karaoke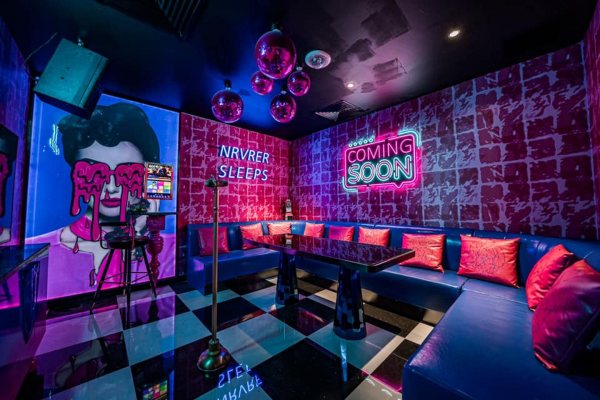 Bored of the usual dim lighting and bare surroundings? Visit K.STAR Karaoke, one of the best karaoke venues in Singapore when it comes to interior decor! With 25 unique private karaoke rooms that provide something eye-catching or adorable, you'll definitely manage to snap some Instagram-worthy photos here! This is also the best venue in Singapore where you can become the next Korean star with all their Korean karaoke songs available! K.STAR also has a wide selection of cocktails, wine, spirits and beers, along with other non-alcoholic beverages. If you've rushed over from work and haven't gotten dinner, they also have several food options from main courses to side plates.
Planning a huge party? Why not host it in the VIP Party Room! Featuring a six-metre projector screen, pool table and grand decor, it's the perfect venue to create timeless memories. Get one of K.STAR Karaoke's packages and you can enjoy drinks and snacks, along with your singing session in one of their private rooms. They even have a hot pot package where you can have a private karaoke room for three hours, a Lamb Spine Hot Pot, red wine, and two side dishes! 
Address: Orchard Central, 181 Orchard Road, #05-01, S(238896)
Operating Hours:
Mon – Thurs: 12pm – 2am
Fri, 12pm – 4am
Sat, 1pm – 4am
Sun, 1pm – 2am
6. Candy K-Bar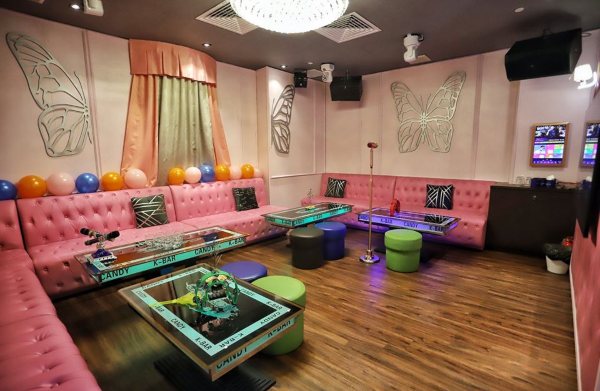 Tired of waiting for your turn to sing? Book a VIP private karaoke room at Candy K Bar so you can be occupied at the dart machine before you go belting those tunes again! This best karaoke venue in Singapore has 18 different rooms that vary in size. We recommend going for the large room so you can hog the microphone stand and unleash your inner diva. The large rooms are candy-themed and have hues of pink that make them a perfect indoor activity in Singapore, especially for those hen's nights! But if you're feeling up to splurging for that special event, go for the VIP room! 
Address: TripleOne Somerset, 111 Somerset Road, #02-08, S(238164)
Opening Hours: Daily, 12pm – 11.45pm
Best karaoke bars in Singapore that serve alcoholic drinks
7. Jewel Music Box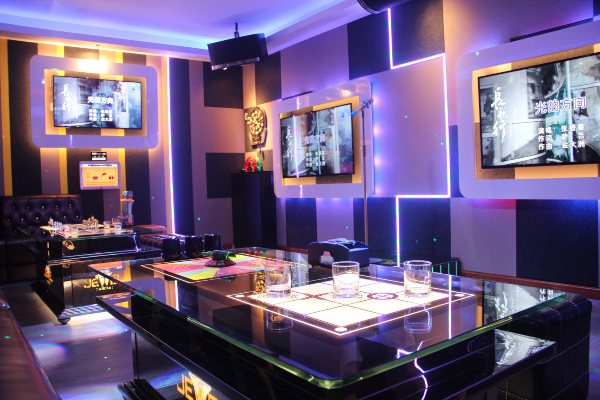 We get it, karaoke sessions can get expensive, especially when some karaoke places in Singapore pile on extra charges! With 3-hour packages for about $10, Jewel Music Box is on every budget-constrained individual's list for best karaoke places in Singapore. Managed by Ten Dollar Club, this best KTV spot in Singapore also includes free flow drinks so you can keep yourself hydrated before belting to your next song. Jewel Music Box also has dart machines and a pool table where you can challenge your friends if you get bored of singing. 
Address: HomeTeamNS Khatib, 2 Yishun Walk, #04-07, S(767944)
Operating Hours:
Tues – Fri: 3pm – 11pm
Sat – Sun: 1pm – 11pm
8. 82 SocialHouse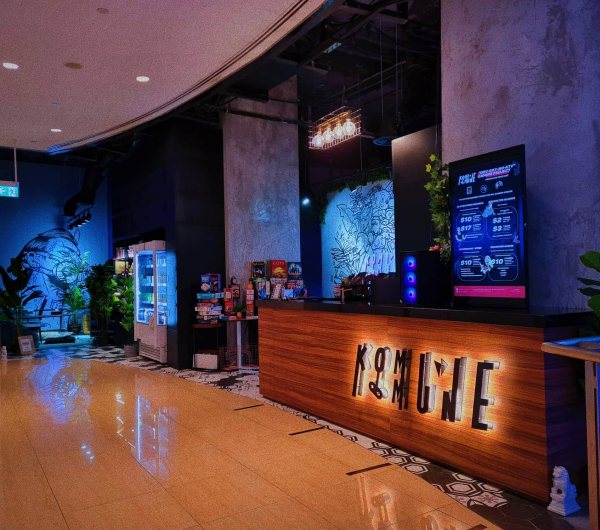 If you're wondering where Voicebooth KTV and Thirsty4Balls have gone, you'll be happy to know that they're now at 82 SocialHouse! They've been rebranded to become Kommune and Tigress, and you'll find the best karaoke systems in the former. Known for its Korean karaoke songs in Singapore, you can now find Voicebooth's systems in Kommune along with console games, computer games and board games. Your K-pop friends will love this Korean karaoke place in Singapore, especially with the Korean-fusion gastro bar Tigress next door. There are also pool tables where you can play some 8-ball pool, but why not give the Korean 4-ball pool a go at this best karaoke venue in Singapore! 
Address: Orchardgateway, 277 Orchard Road, #03-17-18, S(238858)
Operating Hours: Daily, 11.30am – 11pm
9. ZIGGY'S
Elevate your singing prowess at Ziggy's! This best karaoke lounge in Singapore has private karaoke rooms where you can expand your vocal cords to your heart's content. You'll find a luscious velvet sofa and cushions in every room, giving you that luxurious feel. Ziggy's truly has the singer in mind, where the only reason you should get off your seat is to move to the microphone stand and be in the limelight. With a contactless ordering system set up in-room, you don't have to wait for staff to come by to order your handcrafted cocktails. Need more options? Each room has a fully stocked cocktail bar where you can indulge in an extensive selection of wines, sakes and spirits. If you're feeling peckish, this best karaoke lounge in Singapore has included a snack counter in each room so you can reach for your favourite tidbits. 
Address: Robertson Walk, 11 Unity Street, #01-27, S(237995)
Opening Hours:
Mon – Sat: 5pm – 1am
Sing your hearts out at these best karaoke bars in Singapore
After browsing through our list, we're confident that you'll have a much more pleasant karaoke experience with your buddies at these best KTV venues in Singapore! If you prefer staying in, get a home karaoke system where you can have all the fun in the comforts of your own home! Looking for more fun group activities? Now that restrictions in Singapore have eased, your last order for pints can be later, so head on over to the best Holland Village bars and best Haji Lane bars! Tired of the local scene? Plan your travel itinerary to the best Bintan resorts or the best Batam resorts for a relaxing island getaway!
This article was updated on 19 April 2022. Additional research done by Caryn Tan.