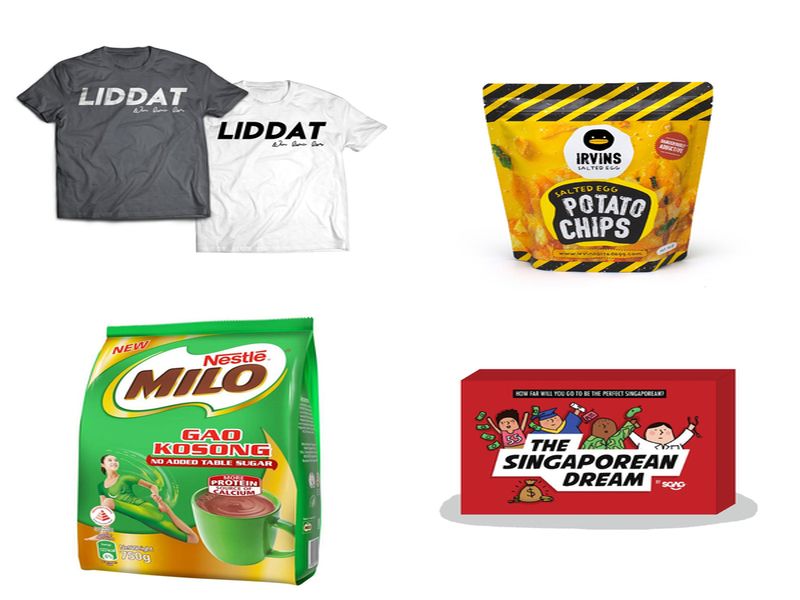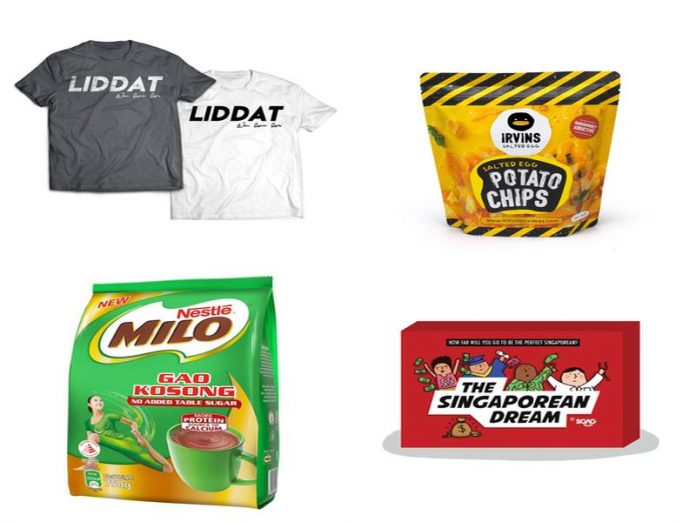 Whether you're working or studying, you probably have international friends and colleagues who may be unaware of what makes us uniquely Singaporean. In the spirit of this year's slogan,'Together A Stronger Singapore', why not get Singapore gifts for your overseas friends to bring them up to speed with our culture?
Singapore gifts for overseas friends: Food
1. Chilli Crab snacks
Ask any international friend what their must-try Singaporean dish is and chilli crab will likely emerge top! The dish is best enjoyed in one of our many seafood restaurants but has also been turned into trendy chilli crab-flavoured snacks recently! 
As one of the most popular Singapore gifts for overseas friends, many enjoy the unique sweet and savoury blend of tomato and chilli sauce flavour of the crabs! From Crusty's chilli crab popcorn (available on Crusty's Singapore Official Store) and The Golden Duck's Chilli Crab Seaweed Tempura bundle (available on The Golden Duck Official Store) to Nissin chilli crab cup noodles (available on Snack House) and The Halia chilli crab sauce (available on Provisions Store Singapore), we guarantee your international friends will latch onto the chilli crab hype in no time at all.
2. Kaya Jam (Coconut Jam)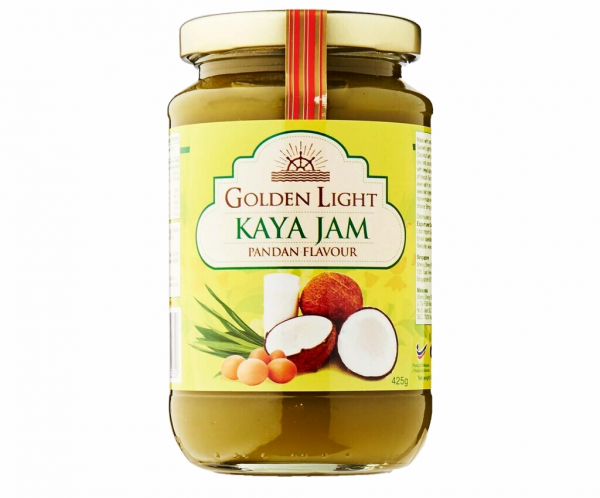 Whether you call it coconut jam or just good ol' kaya, this beloved sweet and pandan-rich spread deserves a spot on any Singapore gift guide for international friends! Made from coconut milk, eggs and sugar, the quintessential kaya with toasted bread dish makes for a tasty snack that many locals enjoy. Share the kaya joy and gift your overseas friends with a kaya jam bottle (available on Thiam Seng Grocer) so they can enjoy this local spread too!
3. Salted Egg Flavours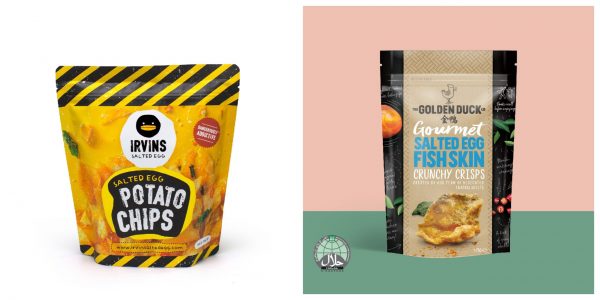 Look beyond its name and your international friends will understand why deep-fried fish skin is a popular Singaporean snack. We love the salted egg flavour of the addictive Irvin's salted egg potato chips (available on S-Mart by Shopee Official Store) and The Golden Duck's fish skin crisps (available on The Golden Duck Official Store). Is your friend more health-conscious? Choose Crusty's salted egg soy skin crisps (available on Crusty's Singapore Official Store) for a healthier option! You definitely can't go wrong for picking these yummy chips as Singapore gifts for overseas friends!
4. Three Legs Cooling Water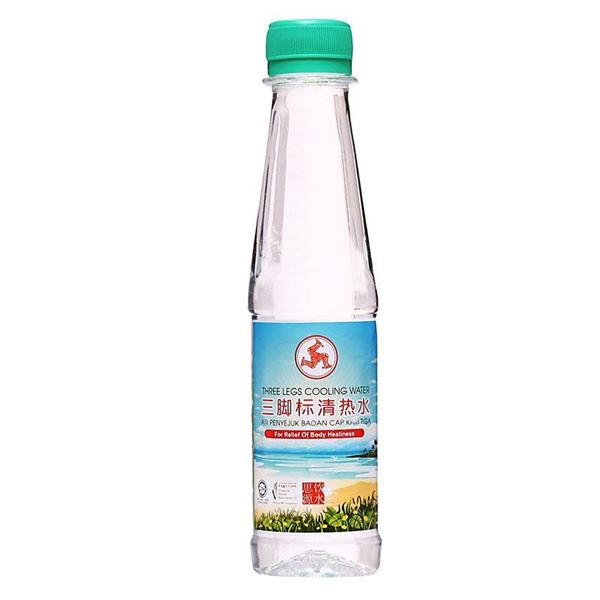 Help your international friends beat the summer heat with Three Legs Cooling Water (available on Three Legs Official Store), a home-grown brand in Singapore! They come in flavours from original to fresh fruity ones like lychee, guava and lime. Keep fever and 'heatiness' at bay by drinking this cool beverage containing deionized water and Gypsum fibrosum.
5. Instant Bak Kut Teh (Pork Rib Broth)
Translated from the Hokkien dialect as meat bone tea, bak kut teh is famous for its complex broth of herbs and spices that takes hours of brewing. Packing the same flavourful punch and aroma, instant bak kut teh captures the original essence while offering the ease of having it at any time. Whether you're a fan of Nanyang herbal bak kut teh (available on Thye Shan Medical Hall) or New Moon traditional bak kut teh (available on S-Mart by Shopee Official Store), we're sure your overseas friends will appreciate the gift of convenience with this instant variation!
6. Milo Gao Kosong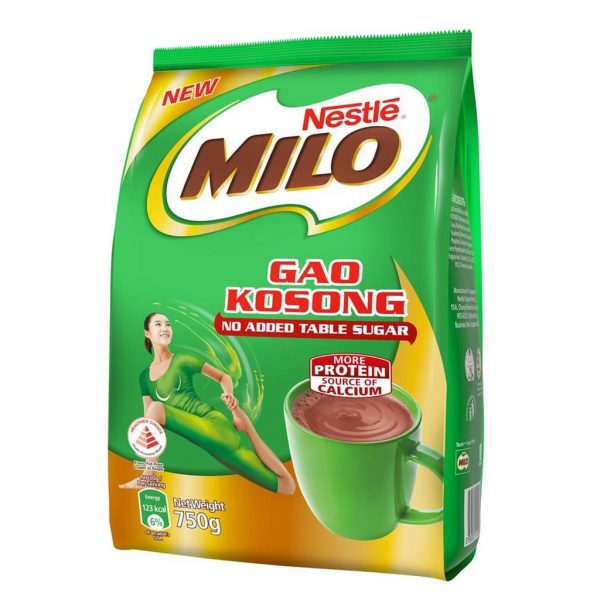 Milo truck fanatic, there's nothing more comforting than sipping on a cup of this chocolate malt goodness! As one of the most popular local snacks, it's no surprise to see why Nestle decided to release Milo Gao Kosong (available on NESTLÉ Official Store) as a healthier choice alternative. By doubling down on the nutritional aspect, Milo Gao Kosong still retains its chocolatey goodness without the added sugar. Definitely consider this as one of your Singapore gifts for overseas friends if they're a big Milo fan!
Bored of preparing Milo the traditional way? Check out this list of easy Milo recipes to spice things up!
7. Durian puffs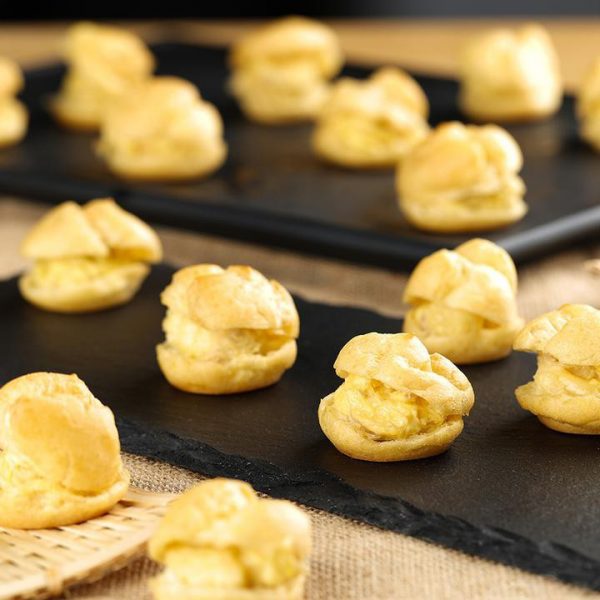 As divisive as they may be, it's undeniable Singaporeans are obsessed with durians — to the point where it has been incorporated into The Esplanade's design! Although the pungent smell of the fruit itself can be too much for newcomers, you can ease them in with Four Seasons durian puffs (available on Four Seasons Durians Official Store). Encased in a pastry puff and filled with fresh D24 paste, the bittersweet flavour profile is sure to win your foreign friends over! 
Singapore gifts for overseas friends: Trinkets & games
8. Merlion souvenir gifts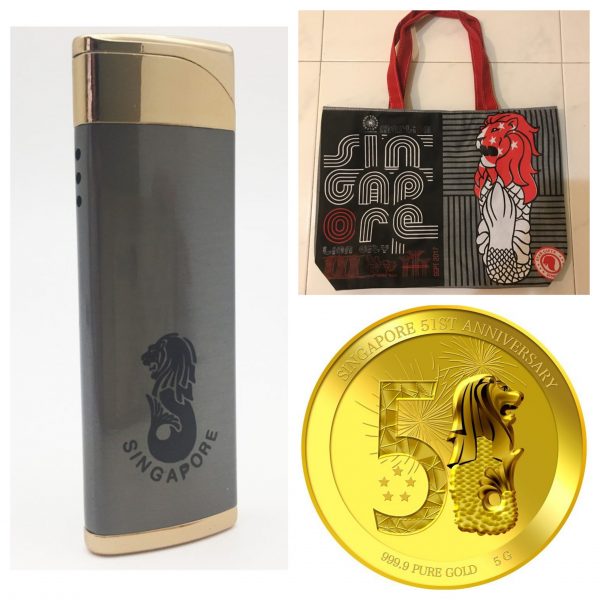 Few Singapore tourist attractions have reached the level of fame that the Merlion has! As the official mascot of Singapore, they're sure to love anything representing the mythical creature. From merlion bags (available on fastdeal), pure gold coins (available on Puregold.sg) to fancy lighters (available on MTIS), these merlion-based trinkets make for cool Singapore gifts for international friends — a piece of Singapore to carry around with them wherever they go.
9. Singapore Games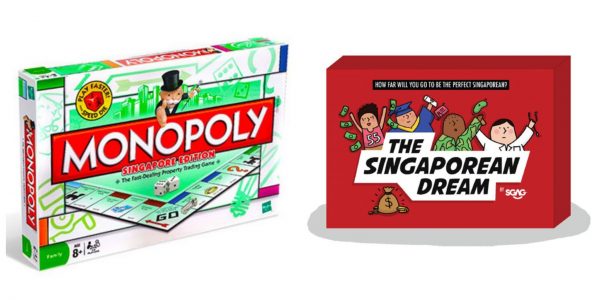 International editions of board and card games often serve as decent gifts! Interactive board games also educate non-local players about the country's culture and traditions. The  Monopoly Singapore Edition (available on Toy Station Official Store) gives a nod to Singaporean culture. Railroads are labelled after MRT stations and chance cards include instances like MRT breakdown fines. Acquaint your foreign friends with landmarks like Sentosa Cove and Botanic Gardens!
Alternatively, gift them a card game! The Singaporean Dream Card Game (available on SGAG Singapore Official Store) is packed with inside jokes and parodies, perfect for foreign friends familiarising themselves with Singaporean life. 
10. Handmade earrings of local food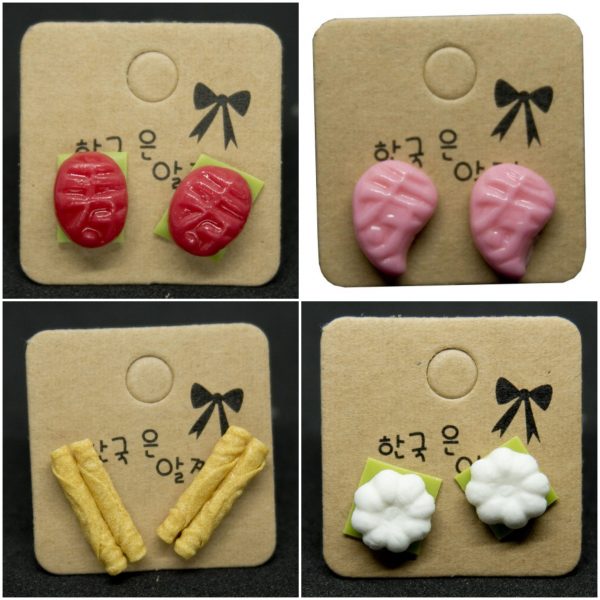 Looking for a non-conventional Singaporean souvenir for international friends? Why not let them accessorise with local food designed earrings? From ang ku kueh and png kueh to love letters and kueh tutu (all available on Miniland Singapore), you'll be spoilt for choice with these adorable Singapore gifts for your international friends.
11. Batik products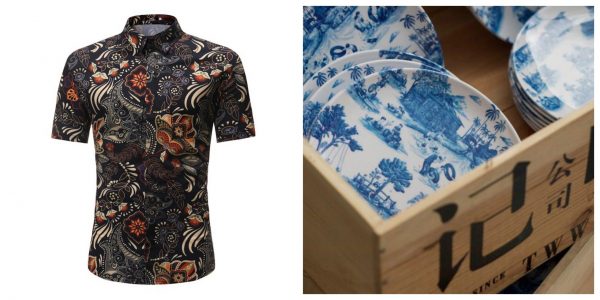 Although batik prints did not originate from Singapore, they have yet developed a large following here. Anything batik-printed would naturally make the perfect Singapore gifts for your friend overseas. This stylish batik shirt (available on 12km.sg) boasts a modern, eye-catching design that also pays tribute to its humble Indonesian origins. Alternatively, gift them these traditionally designed kampong plates (available on Naiise Official Store). The beautiful design showcases what life was like for our forefathers living in kampungs. 
12. Singaporean souvenir stamps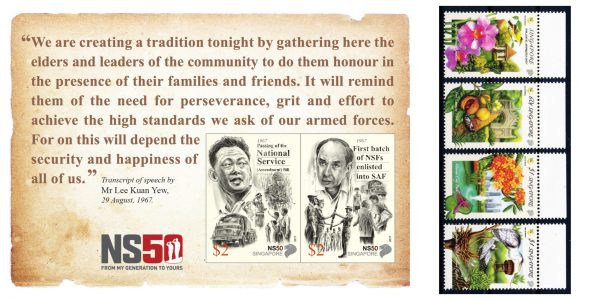 Have a foreign friend who loves collecting stamps? Help grow their collection by gifting them unique Singaporean souvenir stamps! With designs featuring Singapore's conscription act (available on blurberryy) to beautiful artworks of Singapore's Garden City (available on SKCare), you'll be hard-pressed to find a stamp your international friend won't admire. Who knows, these Singapore gifts for overseas friends might end up becoming rare one day!
13. Hello Kitty Singapore Girl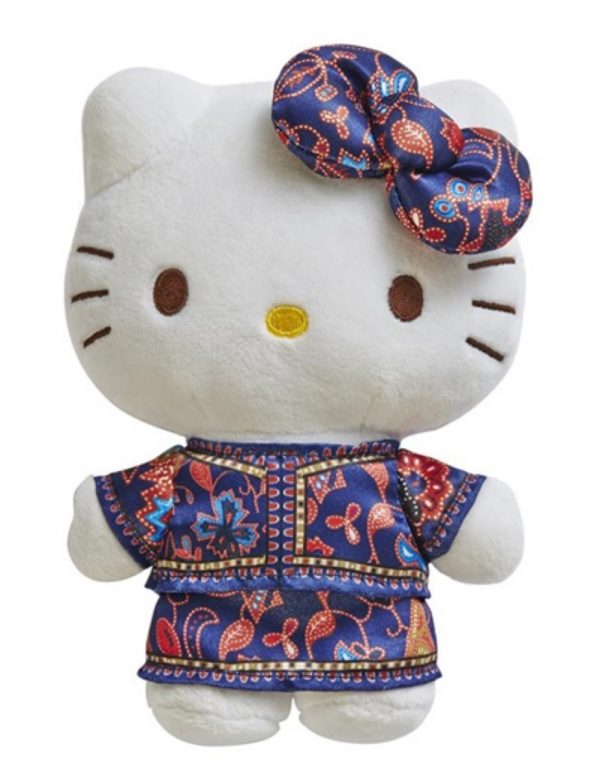 What's a gift guide for Singaporean gifts for overseas friends without a Hello Kitty plush toy? Although it has been a while since McDonald's Hello Kitty promotions took the nation by storm, these cuddly soft toys are still a major deal here. Get your international friends on board the Hello Kitty craze with these special Hello Kitty Singapore Airlines plushie (available on littleAce), complete with a sarong kebaya uniform and bow.
14. Singlish tees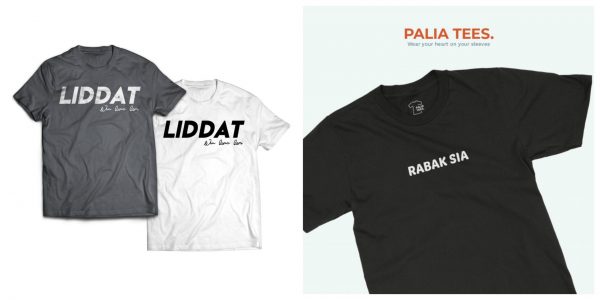 Tired of shopping for generic Singaporean souvenir shirts plastered with the national flag? Going beyond the traditional Singlish terms like lah and lei, Singlish tees like Liddat Win Liao Lor (available on UnniePopupStore) and Rabak Sia (available on Palia Tees [www.paliatees.com]) will surely help your foreign friends expand their Singlish vocabulary. 
15. Tiger Balm ointment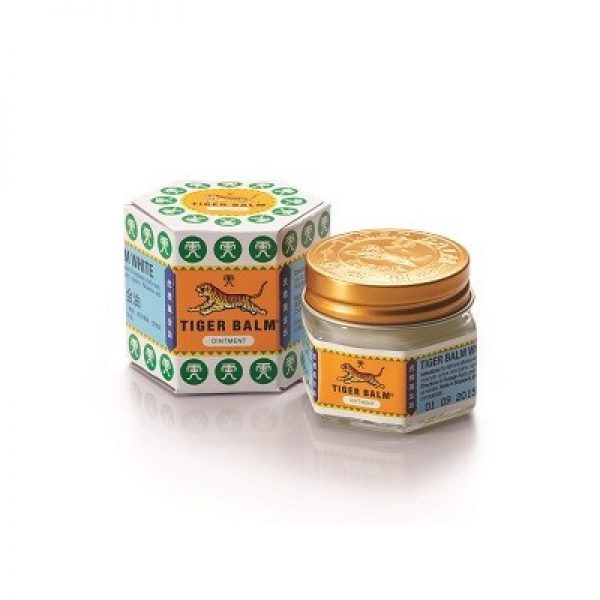 This Tiger Balm ointment (available on Vitamin SG Official Store) is a remedy for just about anything. Formulated with herbal ingredients, the Tiger Balm ointment soothes muscle aches, remedies cough and cold and relieves joint pains. It's great for fast-paced lifestyles and can help your friends relieve headaches without needing to pay a visit to the doctor.
Proudly represent Singaporean culture with these Singapore gifts for overseas friends
Armed with this gift guide, you're now ready to represent Singapore proudly to your international friends! Have more gift ideas? Let us know below!
Looking for fun ways to spend the National day holiday? Check out our guide on historical places to visit in Singapore to remember and pay tribute to our roots! Also, if you're planning on catching the annual fireworks, here are our tips on the best spots to catch the Singapore National Day fireworks.
This article was updated on 29 June 2020. Additional research done by Samuel Yeung.