Does your dad insist on not needing anything at all for Father's Day? Don't take that as a hint to not do anything though! He won't say no to a practical gift. Here are some Father's Day gifts in Singapore that are bound to put a smile on his face. Psst, Father's Day is 20 Jun so we suggest placing an order for these gifts now for them to be delivered in time! 
Father's Day gifts Singapore: for the sporty dads
For dads who are marathon runners or for those who are putting you to shame with their stay home workouts, these Father's Day gifts in Singapore are bound to fit any sporty dad's athletic lifestyle.
1. Jabra Elite Active 75t – Active Noise Cancellation True Wireless Sports Earbuds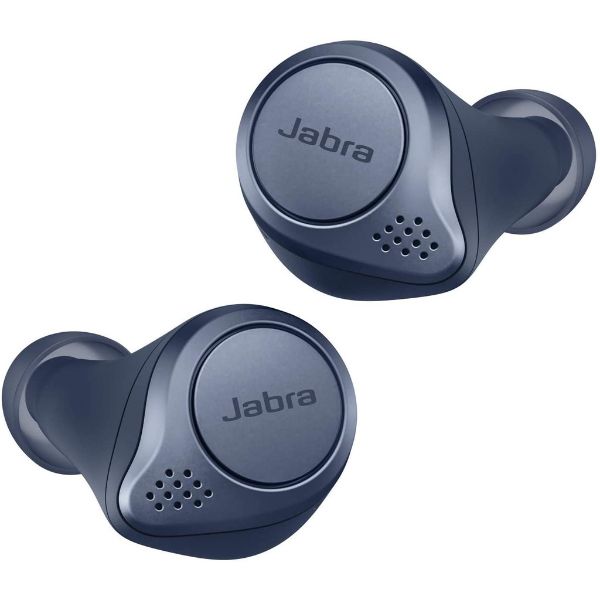 We know how annoying it can be when your earbuds keep falling out in the middle of a workout and we're sure your athletic dad hates this too. With this pair of sturdy Jabra Elite Active 75t – Active Noise Cancellation True Wireless Sports Earbuds (available on Jabra Official Store Singapore), this won't be an issue anymore. The earbuds fit snugly in the ear and provide excellent noise-cancelling audio. What's more, this pair of earbuds is waterproof, runs on 5.5 hours of battery and is voice assistant enabled with Amazon Alexa, Siri and Google Assistant.
2. Amazfit Bip U Pro
Retailing at an affordable price point, the Amazfit Bip U Pro (available on Amazfit Official Store Singapore) sure provides the most bang for your buck. With a long-lasting battery life (up to 9 days!), an accurate GPS, blood oxygen level measurement and heart rate tracking, keeping track of your workout progress has never been this easy. This fitness smart watch is also manufactured with lightweight polycarbonate to give off a sleek and minimalist look.
3. Nike Pegasus 34 running shoes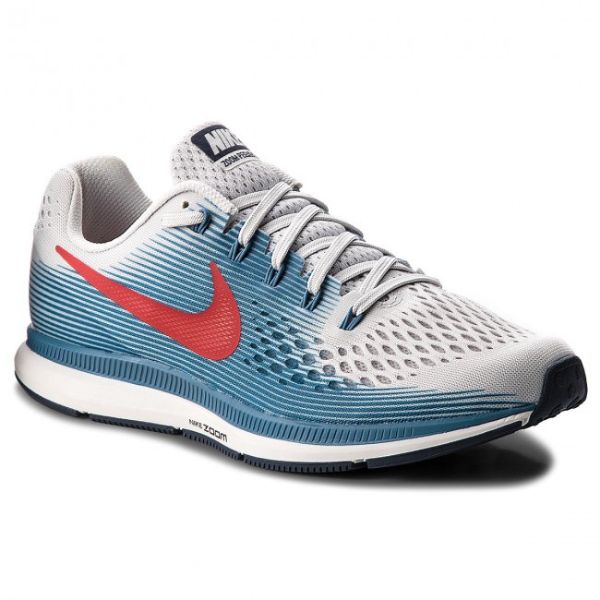 Is your old man picking up running these days? Help him hit optimal stride with this pair of Nike Air Zoom Pegasus 34 Men Shoes (available on crownsportsg). They are comfortable, responsive and perfect for racing or training needs. These Nike shoes also boast an upper engineered mesh and Zoom air bags in the heel and forefoot to make running an absolute breeze. Kit out your dad in athleisure style with other Nike items going on sale!
Father's Day gifts Singapore: for stylish dads
Just because your dad's growing older doesn't mean he can't be fashionable too. From cool shades to tasteful wallets, here are some gifts for the fashion-forward dad in Singapore.  
4. Ray-Ban Aviator Shades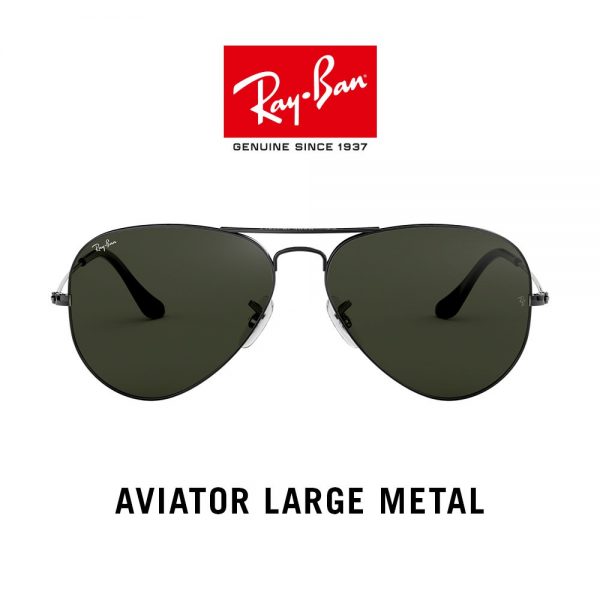 An evergreen classic, Ray-Ban Aviator shades (available on Ray-Ban SG Official Store) never go out of style. First designed in 1937, they've been worn by celebrities from James Dean to Brad Pitt. Let dad rock that effortlessly chic style with this gift for dad in Singapore.
5. Montblanc Starwalker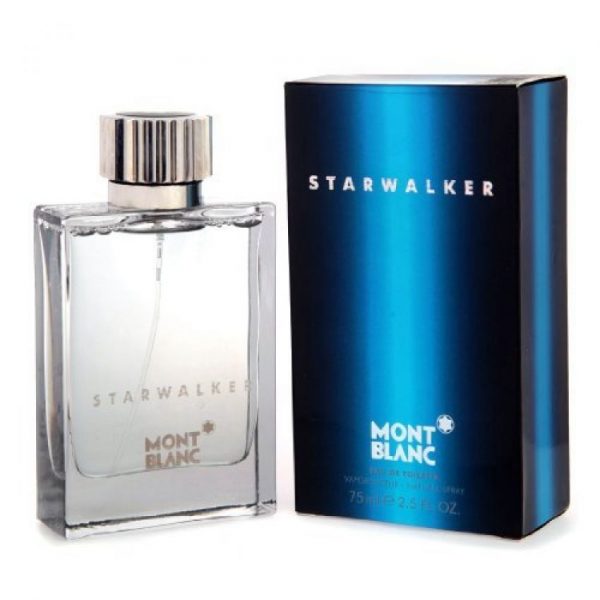 Elevate dad's style with the Montblanc Starwalker (available on momolove.sg). Perfect for summer, this rejuvenating fresh fragrance with hints of wood and citrus is one of the best scents to spritz on.
This affordable men's fragrance is a great Father's Day gift in Singapore for our ever-sunny days! Be sure to also check out our recommendations for some of the best fragrances for men.
6. Braun MobileShave M-30 Pocket Shaver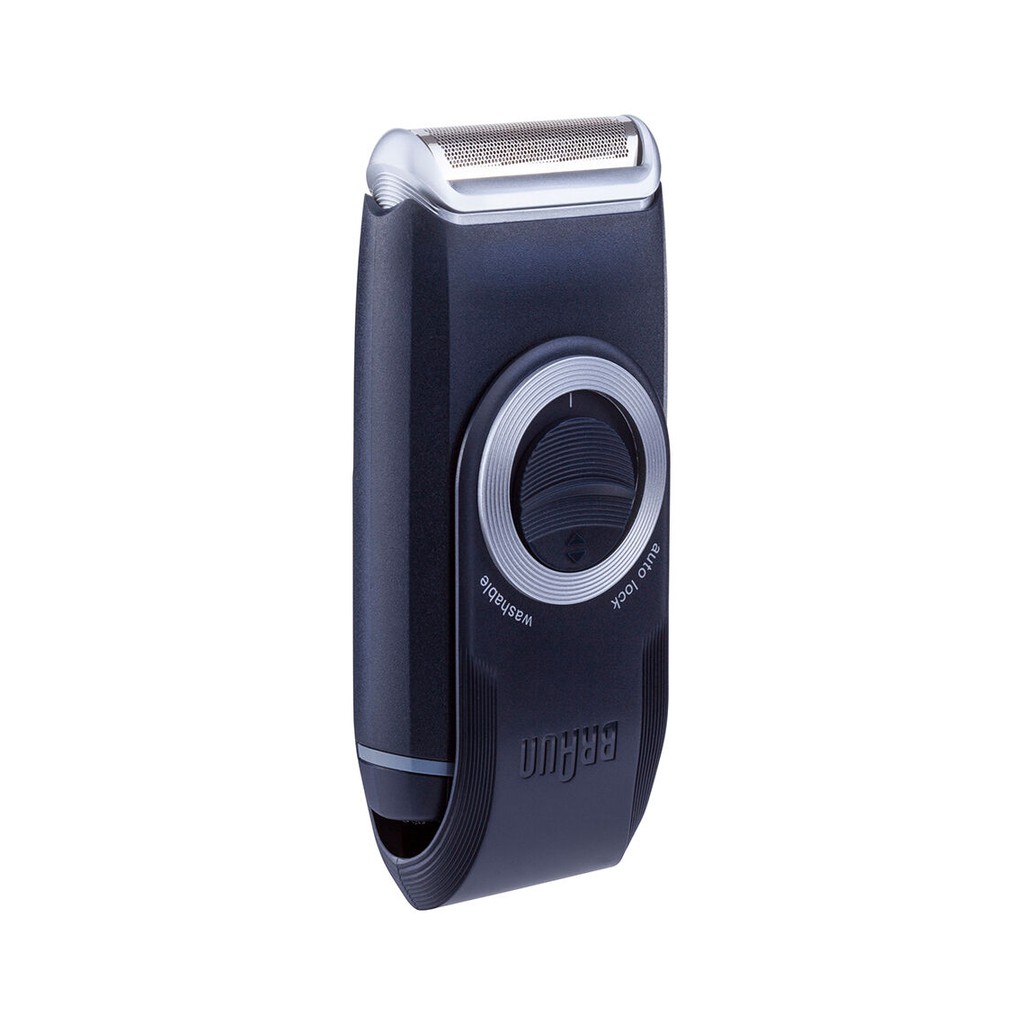 Portable and powerful, the Braun MobileShave M-30 (available on Braun Official Store) is a practical gift for dads in Singapore. It's battery-operated, compact and features super light at just 120g. Whether he's going into the office for business meetings or just to his room for a Zoom call, this grooming tool will surely come in handy for him. Check out our roundup of the best men's shavers and razors for your dad to enjoy a clean and comfortable shave!
7. Bostanten Men's Leather Wallet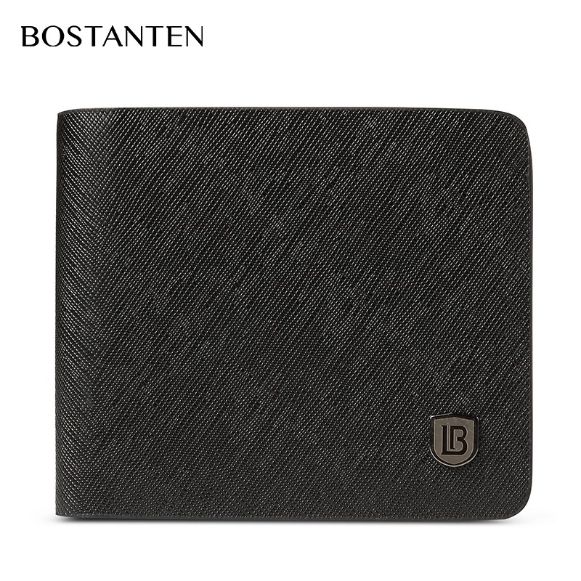 Don't let a tight budget deter you from getting the perfect Father's Day gift in Singapore! This sleek Bostanten men's leather wallet (available on Bostanten Official Store) is not only well made and durable but affordable too! Made with genuine cow leather, it has nine card slots and is even equipped with RFID-blocking technology for anti-theft prevention.
8. MUJI Washed Oxford Button Down Shirt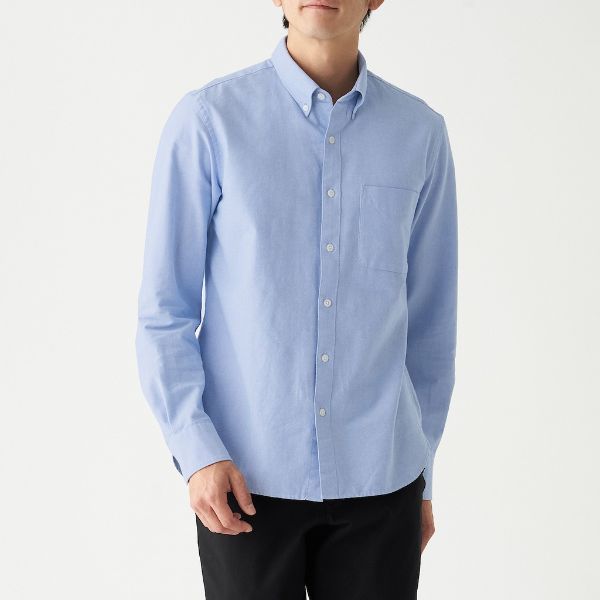 Tired of seeing your old man or hubby in the same shirts time and again? Spruce their wardrobe up with stylish apparel like this MUJI Washed Oxford Button Down Shirt (available on MUJI Official Store). Made of organic cotton, this soft and durable shirt can be styled multiple ways — tucked into pants, untucked, or worn over a T-shirt. Check out other best Muji products that'll make for great Father's Day gift ideas in Singapore!
9. Levi's XX Chino Slim Taper Pants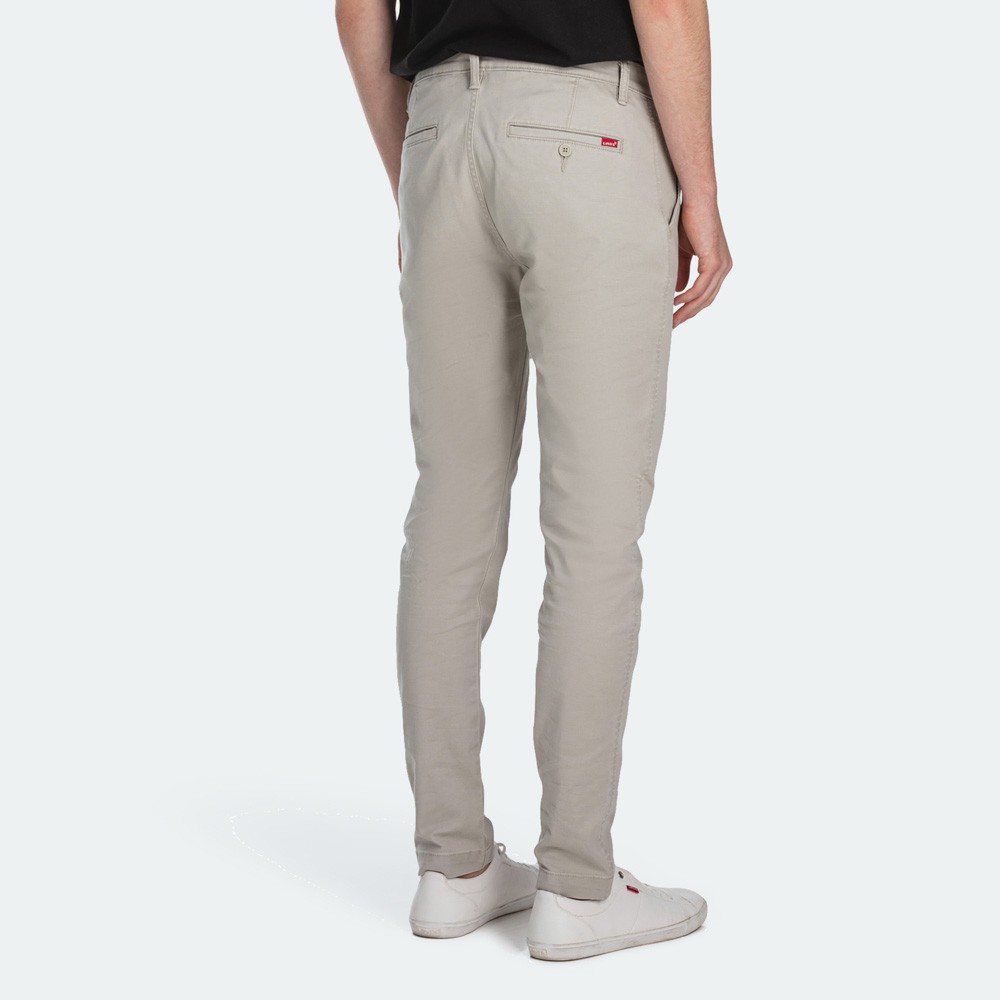 Pair the shirt you bought him with this pair of Levi's XX Chino Slim Taper Pants (available on Levi's Official Store). Made of 98% cotton and designed with a clean, tapered cut, your dad will look suave in these pants. These pants will look great for weekend wear or casual Fridays in the office. Be sure to get accurate measurements of his waist before buying this gift for your dad!
Father's day gifts Singapore: for the work-from-home dad
Is your dad working from home this period? Get him organised with classy stationery to slay his workstation style or correct his posture with back support cushions for office chairs.
10. Leuchtturm 1917 Notebook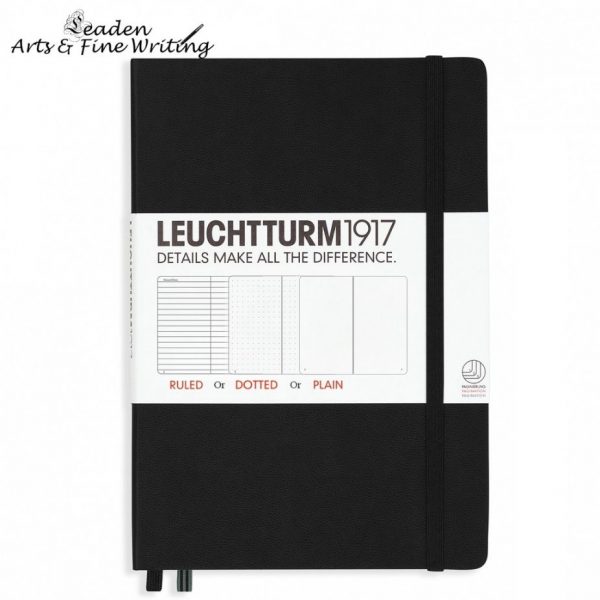 Help your dad stay on top of his work with this Leuchtturm 1917 notebook (available on Leaden Arts & Fine Writing). These classic 249-paged notebooks are made with the finest quality material. Each notebook is bound with numbered pages, a table of contents, self-adhesive labels and two page-markers. You can also choose from three different notebook pages (grid, lines and plain). Organising notes has never been this classy!
11. Standing desk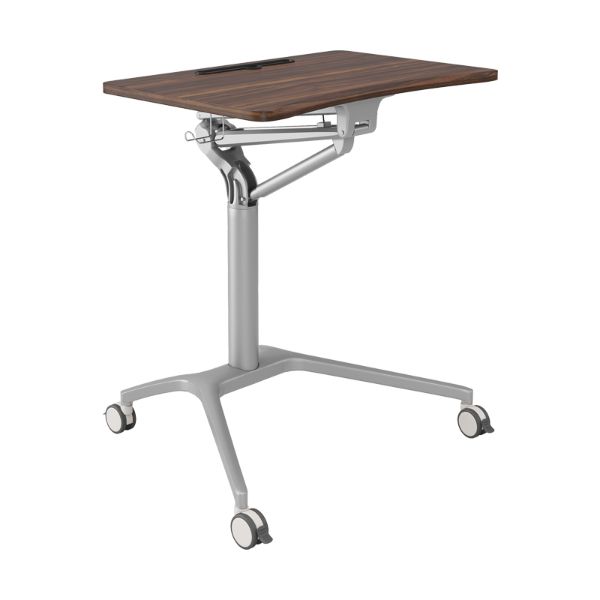 A standing desk may just help boost your dad's productivity! Alternating between standing and sitting reduces sedentary time and improves mood and energy levels. This Hollin 8 movable Ergonomic Coffee&side tables standing desk (available on Hollin Furniture Official Store) is the best Father's day gift in Singapore you can get! This multi purpose desk can be used both in a seating and standing position. Your dad needs to simply step on the foot pedal and raise the platform (up to 106.5cm) to enjoy a more varied work arrangement!
12. Lumbar support back cushion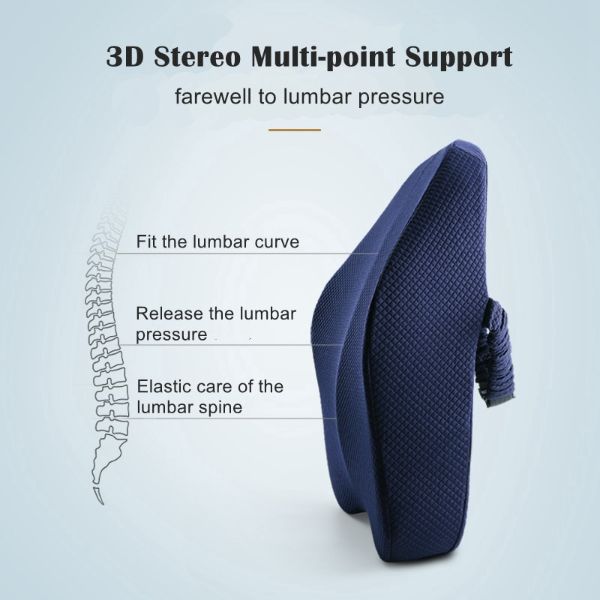 Have you been noticing your dad hunched over his desk this work from home period? Back support cushions like this Memory Foam Lumbar Support Back Cushion Firm Pillow (available on Office & Car Cushion & Pillow) will make for a thoughtful gift for dads in Singapore. This back support cushion for the office chair provides the back support he needs without causing more strain to his upper body! This orthopedic lumbar cushion has an ergonomic curve to support the spine and help correct the posture. It also provides lumbar support, protecting his lower back and relieving your dad any pain and discomfort.
13. Hydro Flask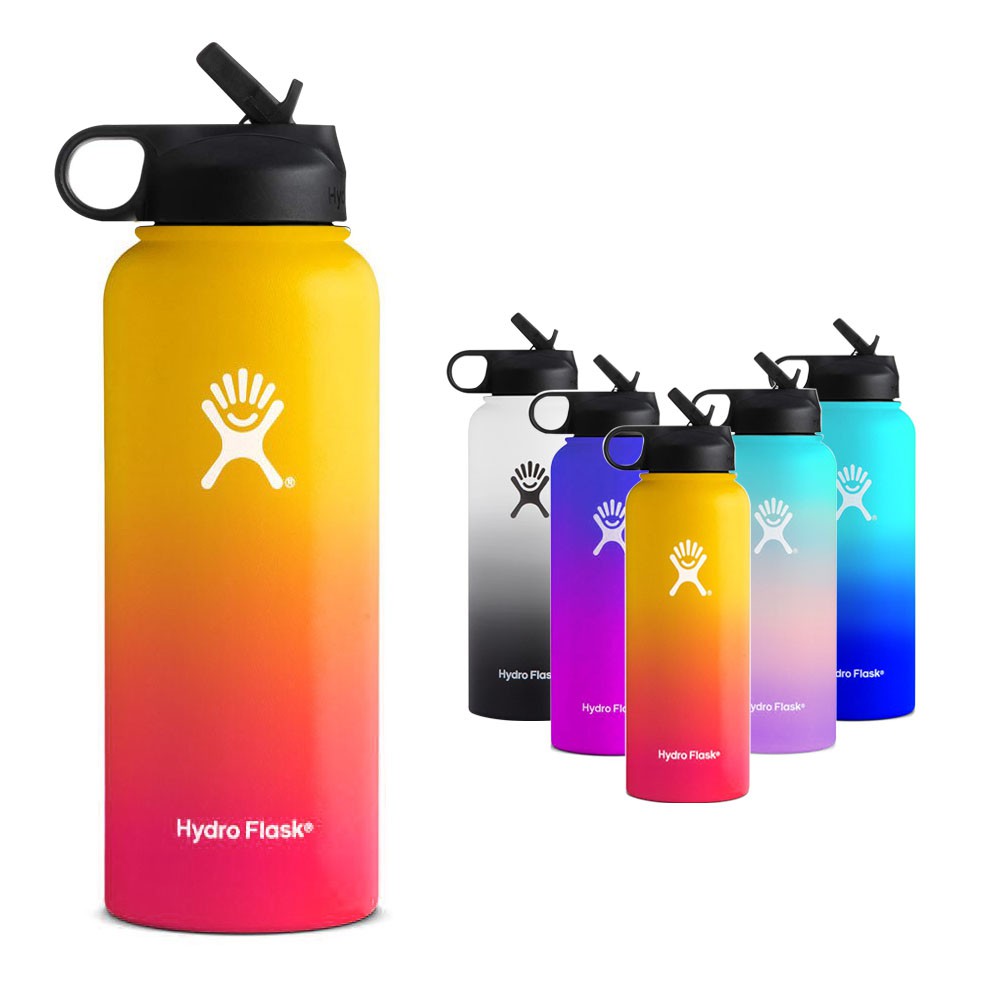 Does your dad love his beverages hot or cold? He can have it both ways with a Hydro Flask Bottle (available on pitfong1234). The bottle's vacuum insulation keeps drinks cold for up to 24 hours and hot for up to 12 hours. Well-known for its heat retention properties, it's a great option for keeping coffee or tea warm for long work meetings.
Father's Day gifts Singapore: for the geeky dads
Is your dad secretly a tech guru who's always on the lookout for the latest trends or devices? Then, these gift ideas for dads in Singapore are bound to delight the inner geek in him.
14. Xiaomi 11 Mi 11 Ultra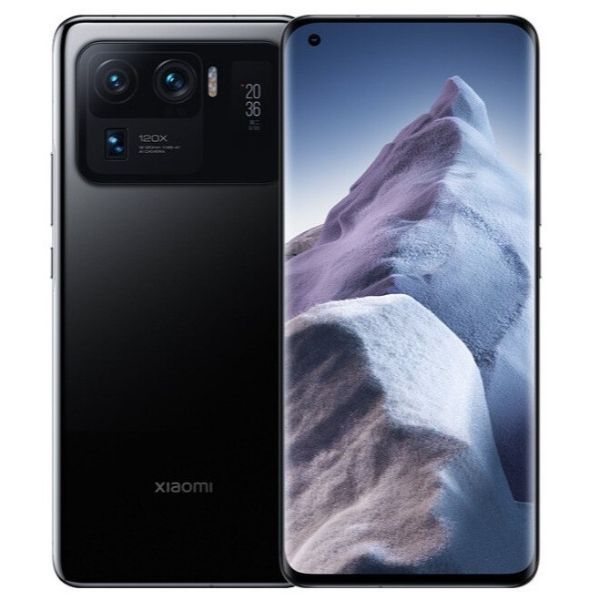 Pool money with your siblings and buy your dad the Xiaomi 11 Ultra (available on Mobile-Tech.SG). It's powered by Snapdragon 888 processor and comes with a gorgeous 6.81-inch 120Hz display with 1440 x 3200 resolution. Its cameras are also something to write home about. The Xiaomi 11 Ultra has three rear cameras (50MP main, 48MP ultra-wide, 48MP periscope) and a 20MP front camera. These pay off to deliver bright and bold images that capture a lot of detail. This is definitely the best Father's Day gift in Singapore to get for the dad who loves capturing every moment on his phone!
15. Ultimate Ears BOOM 3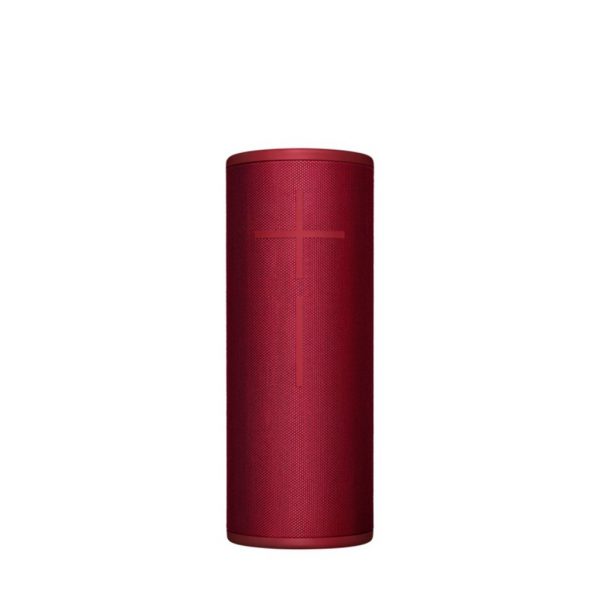 Portable speakers offer the convenience of playing music on-the-go without compromising on quality. Packed with 15-hour battery life and known for its durability, amazing sound quality and waterproof features — the Ultimate Ears BOOM 3 (available on Ultimate Ears Official Store) is ideal for a dad who wants a powerful speaker to jam out to. You can get dad a speaker in his favourite colour with the array of choices offered. Looking for a more affordable speaker? Check out the best budget portable speakers for a Father's Day gift in Singapore that'll give you a bang for your buck!
16. Google Home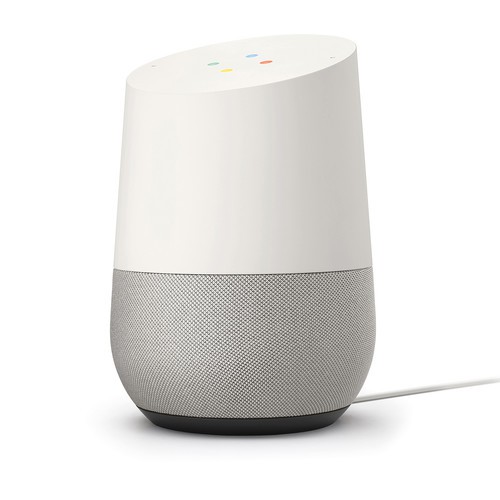 Give your dad the gift of convenience this Father's Day. With Google Home (available on Souky), he can have his very own personal assistant in the form of a smart speaker. When connected to the WiFi and synced to his Google account, the speaker does everything from playing his favourite Spotify playlist to reading the news headlines out loud. If you like the idea of a futuristic and technological home, consider our guide to creating a smart home in Singapore for more gift ideas!
17. REMAX Mengine Series Powerbank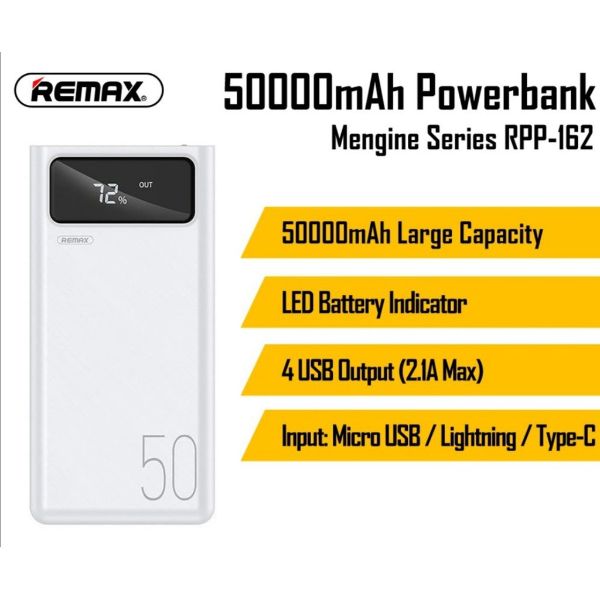 Nothing busts our moods more than when our devices suddenly run out of battery. With so many of us (including our dads) depending on devices like phones, laptops and tablets for work and entertainment, it becomes even more important to ensure that they remain charged, All. The. Time. This REMAX Mengine Series (available on HyBrid Future) will surely make a suitable Father's day gift in Singapore. This powerbank can simultaneously charge four devices at one time. It's also designed with a LED screen that clearly displays battery status and best of all, comes in several capacities — from 25000mAh to 50000mAH to power laptops and phones so they can be used for longer periods of time.
Father's Day gifts Singapore: for dads who like coffee or whisky neat
Whether your dad is a coffee connoisseur or loves a cold one every now and then, these gifts for dad in Singapore will surely win him over.
18. Bodum Java French Press Coffee Maker 3 
This Bodum Brazil Coffee Maker (available on Jewel Coffee Official Store) is great for dads who need their daily caffeine dose. Making his own cup of joe can definitely help your dad to save money spent on kopi-o while still getting a good cuppa. This French press features a reusable stainless steel filter that's able to extract all the oils from coffee beans, without leaving too many sediments in his cup. Is your dad new to the French press? This video might help him out!
19. Pod Labs Nespresso Compatible Kopi-O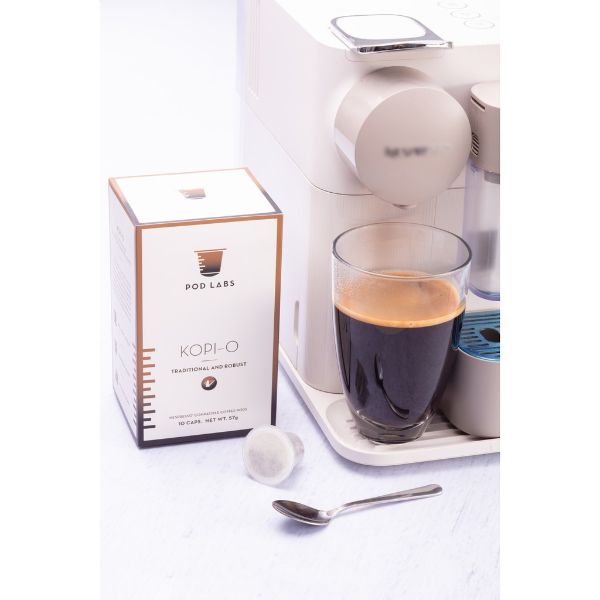 Is your dad a die hard fan of kopi-o? These Pod Labs Nespresso Compatible Kopi-O (available on Pod Labs) capsules will surely make his day! Roasted in Singapore with South-American Arabica and South-East Asian Robusta beans, these easy-to-use capsules will evoke the same taste of the familiar kopitiam taste from the comfort of his office or home. 
20. NIKKA Whiskey From The Barrel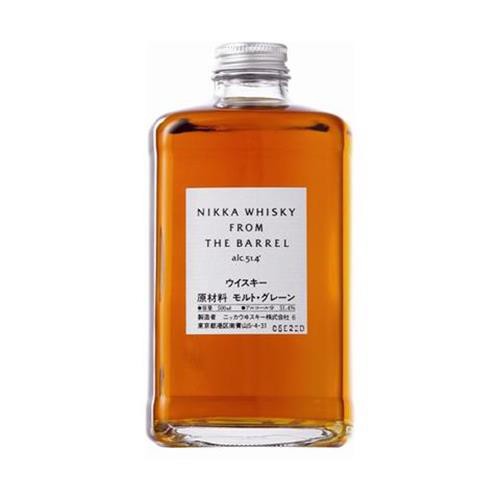 Is your old man a whiskey connoisseur? Then this Nikka From The Barrel Japanese whiskey (available on The Liquor Shop) would be a splendid present for dad. With its smooth finish, deep flavour profile and hints of toffee and vanilla in every sip, this is sure to lift his spirits (pun intended). Top off your Father's Day celebration with a cold one from popular beer brands in Singapore!
21. Cheer Moda Stainless Steel Ice Cubes
Keep your dad's drink chilled for longer with this set of Cheer Moda Stainless Steel Ice Cubes (available on EEVINO LLP). Freeze these ice cubes as usual before adding them into the drink of choice. Steel ice cubes contain a non-toxic gel in the center that helps keep the ice cubes cold from within in turn, helps it to keep the drink cool for longer. This is the perfect gift for dads in Singapore who like to sip on their drink without fear of them getting watered down too quickly.
Father's Day gifts Singapore: for the retiree dad
Is your dad retired? Encourage him to pick up a new hobby — reading or perhaps even cooking for the fam!
22. Amazon Kindle Paperwhite 4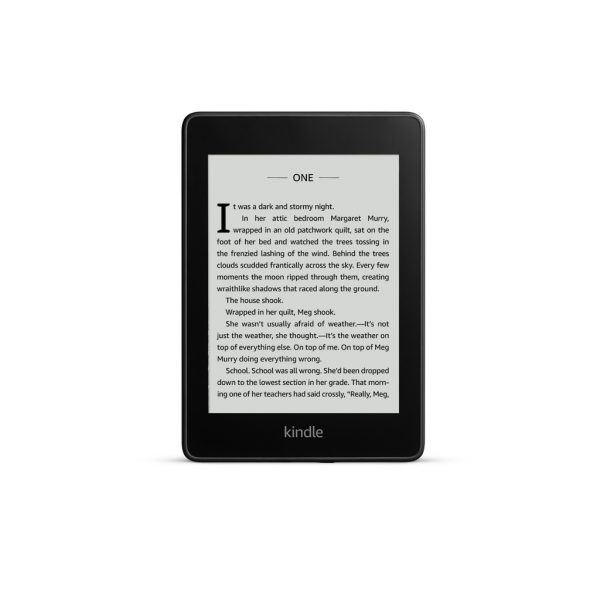 The Kindle Paperwhite 4's (available on GeekBite) glare-free display and long-lasting battery life ensures hours of continuous reading to keep your dad entertained. With 8GB storage, he can virtually stock an entire library on the Kindle. The Kindle e-reader also comes with a useful in-built dictionary for quick references to unfamiliar words.
23. Mayer 5.5L Digital Air Fryer MMAF501D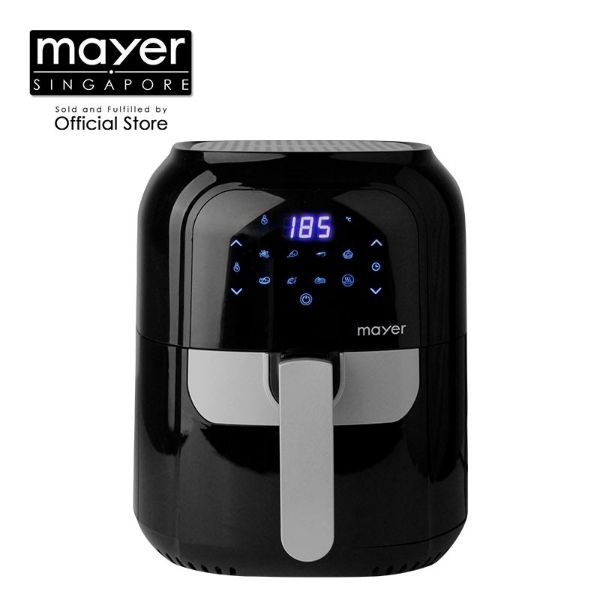 Has your dad been experimenting in the kitchen? Help him along on his culinary adventures with the Mayer 5.5L Digital Air Fryer MMAF501D (available on Mayer Official Store). This air fryer boasts seven preset functions, comes with a detachable frying basket so that excess oil can be drained, along with a range of time and temperature settings. This means that your dad can easily fry the family a bowl of french fries, chicken wings or even muffins — it's really that easy to use!
Pamper dad with thoughtful Father's Day gifts in Singapore
DIY gifts make for even better presents and are especially great for dads with young kids. We guarantee he'll love a handmade card from the young ones. So gather your troop and get started on one of these easy Father's Day card ideas! 
Want to show off your culinary skills to your dad? Become his personal chef for the day with these easy meal prep ideas and get fresh meat from top seafood delivery vendors in Singapore.
This article was updated on 2 June 2021. Additional research done by Tiffany Chng.
---
New to Shopee? Get $7 (min. Spend $15) with code*: DAD7OFF
*TNC applies. Valid for new users from 3 June to 10 Jun 2021 only.