Short getaways from Singapore are one thing we all wish we had more of. But many of us are guilty of not planning in advance and that just means one thing — exorbitant air tickets. With 2020 almost upon us, we thought we'd help you (and us) plan better and snag cheaper air tickets. Singapore has seven glorious long weekends in 2020 (which can be extended) and pose as the perfect time to plan the short getaways you've always dreamed of.
A short getaway from Singapore: For the beach bums
1. Good Friday, 10-12 Apr — Karon, Phuket (Thailand)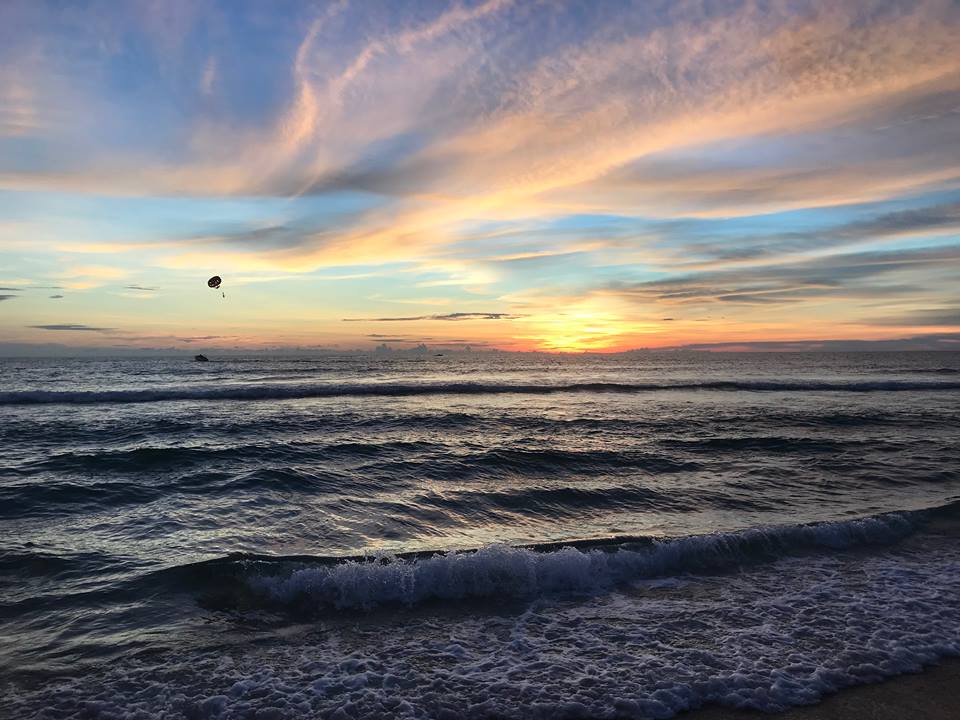 If you're a beach fanatic, then you've got to make your way to Phuket. We'd avoid the raucous touristy hotbed of Patong and recommend basing yourself slightly further south in Karon. It strikes the perfect balance of liveliness and serenity with Karon beach and its breathtaking views being the epicentre of activity in this town.
Though beach visits, Thai massages and night markets (head to Karon Temple Market) should suffice for a 3D2Ntrip, we recommend squeezing in a trip to Chalong Bay Distillery if you can! Learn all about how Phuket produces its own white rum and buy a bottle as a keepsake. Don't leave the Chalong area without having dinner at Palai Seafood Restaurant — a true gem of a place serving up the freshest crabs against the gorgeous backdrop of Chalong Bay pier.
If you feel like it, Patong is just 20 minutes away from Karon so you can head to the neon Bangla street for some late night fun. Did we also mention that Thailand's 7-Eleven stores are tiny food meccas? You have to try the ham and cheese toasties and iced coffee to understand what we mean.
Fastest way to travel: Fly direct from Singapore → Phuket (~1h 50min)
2. Chinese New Year (24-27 Jan, take 24 Jan off for a longer break) — El Nido, Palawan (Philippines)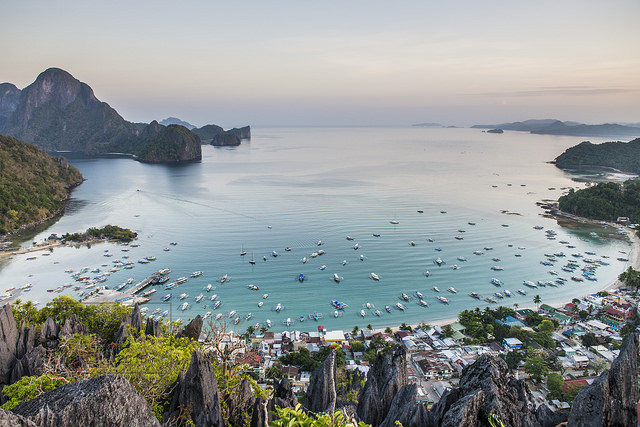 If snorkelling, kayaking and laying on glorious beaches is your jazz, then the tropical paradise of El Nido calls! This island is surrounded by 45 different islands and islets so naturally, island hopping is the name of the game here. From the glorious sunrise at Bacuit Bay to snorkelling in the crystal clear waters of Tapiutan and Matinloc islands, there are many sights to behold in this azure dreamy location.
If you're into hiking then pencil in Taraw Peak — El Nido's highest peak. This three-hour trek can prove to be a challenge with some jagged limestone rocks but the views more than make up for it. Though there is no direct flight to El Nido, for an island touted to be one of the most beautiful on Earth, we figure, this inconvenience can be overlooked. Friendly locals, a laid-back and chill vibe make it obvious why this is the last frontier to visit in the Philippines. Make sure you get ready your trendy swimsuits!
Fastest way to travel: Fly from Singapore → Manila → El Nido (~ 4h 30min in total flight time)
A short getaway from Singapore: For the city dwellers
3. Labour Day, 1-3 May — Ho Chi Minh City (Vietnam)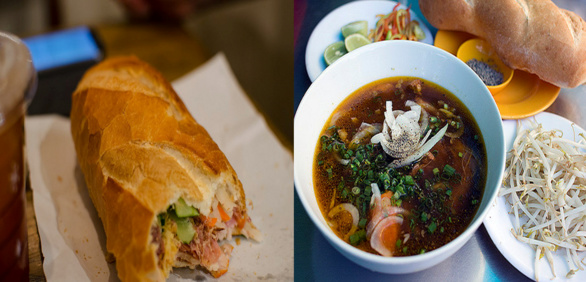 Ho Chi Minh City or Saigon is a dizzying place, grappling from the horrors of its difficult past but brimming with success in many areas — excellent hospitality tops the list for us.
There are almost exactly four things to enjoy in Saigon — food, museums, shopping, massages! Be sure to awaken your taste buds to the ubiquitous Banh Mi, Pho and Vietnamese coffee. For a bit of shopping (and haggling), go to Ben Thanh market and get trendy athleisure knockoffs at affordable prices. When dusk settles, chill out at Saigon's backpacker street or Bui Vien — a pulsating, pressure-keg of a street lined with delicious food joints and bars. Don't just dismiss this as a tourist trap, locals and foreigners both gather here, legitimising the authenticity of this street for us.
Amid this, don't forget to understand your host city a little better — Chu Chi tunnels or the War Remnants Museums are excellent places to start with. And if you're adventurous enough, manoeuvre through traffic Vietnam style, on a scooter, but try not to get into an accident.
Fastest way to travel: Fly direct from Singapore → Ho Chi Minh City (~2h)
4. Good Friday: 10-12 Apr — Bangkok (Thailand)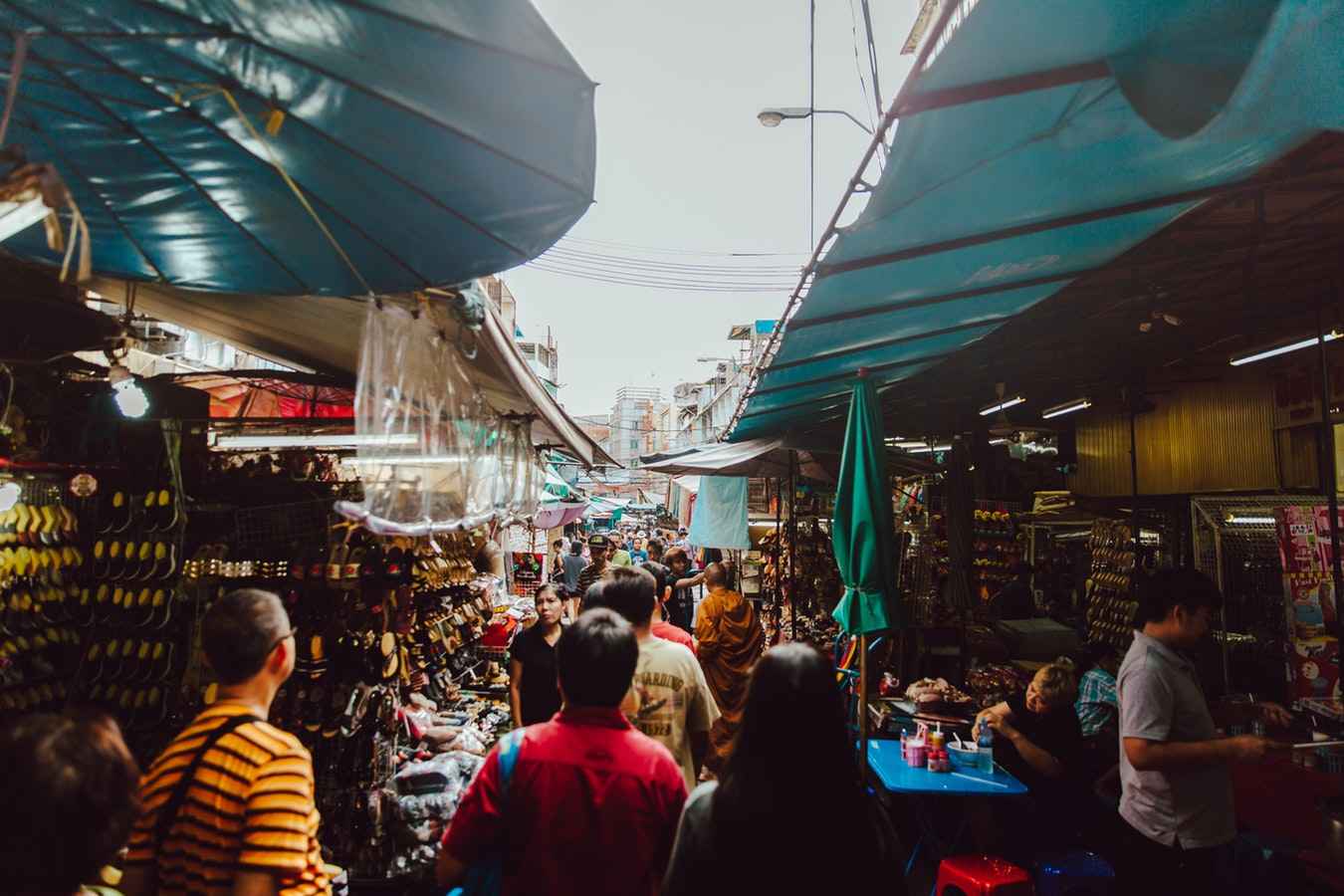 You'll have to squeeze in a trip to Bangkok during one of Singapore's 2020 long weekends. It's not only a shopping galore, but a food haven and cultural immersion all rolled into one. You can literally shop till you drop at Chatuchak Market and Rot Fai Market — mix of vintage and trendy with unexpected finds. Don't forget to check out their trendy cafe scene! Even if you aren't a cafe scene lover, the highly raved, The Commons, is a must-try!
When you're done with the shopping and food, take a day trip out! If you're looking for a more historical adventure, then head to the UNESCO world heritage site of Ayutthaya. The Death Railways in Kanchanaburi, is an alternate site that offers a glimpse into the dark history of POW (prisoners of war) activities in Thailand during World War Two.
Fastest way to travel: Fly direct from Singapore → Bangkok (~2h 30min)
Festival: Songkran Festival 13 – 15 Apr 2020
5. National Day, 8-10 Aug — Penang (Malaysia)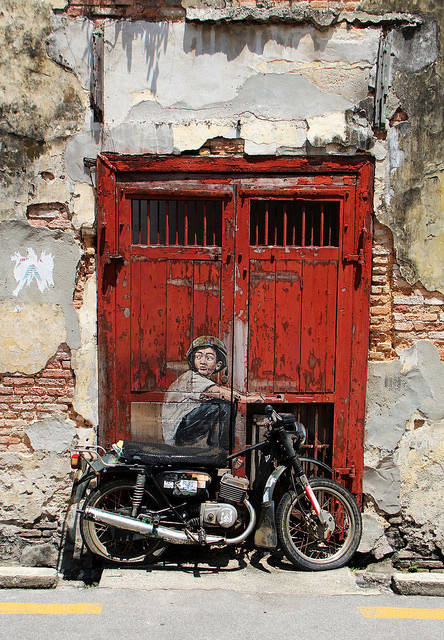 With the attractive exchange rate, Malaysia is still one of the best destinations to travel to for a short, satisfying and incredibly affordable trip. The delicious local cuisine with favourites like Assam Laksa, Char Koay Teow and Nasi Khandahar are reasons enough to travel. Don't miss out the pretty street art, the city's burgeoning cafe scene and outdoor activities at Penang Hill and Penang National Park for magnificent views of the island.
If you want to splurge on a fancy hotel, The Eastern and Oriental Hotel is the place to go. A sister hotel of Singapore's Raffles Hotel, the opulence and grandeur here is simply unmatched — think double french doors opening to the Andaman sea and a breakfast spread to-die-for. If you prefer an accommodation right by the sea, then you can't go wrong with the luxurious Shangri-la's Rasa Sayang beach resort at Batu Ferringhi.
Fastest way to travel: Direct flight from Singapore –> Penang (~1h 20min)
6. Chinese New Year, 25-27 Jan — Phnom Penh (Cambodia)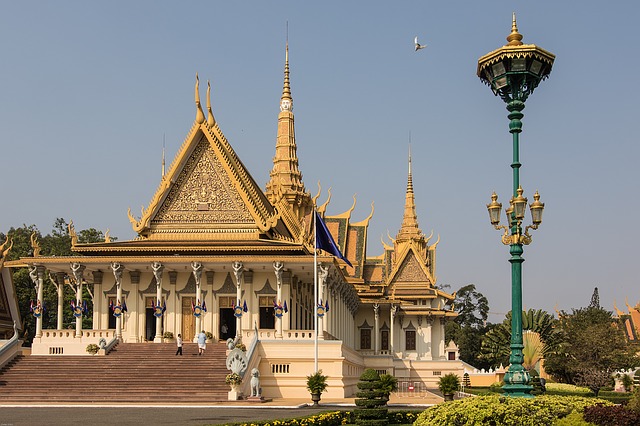 Although Angkor Wat may seem like an obvious getaway destination for Singapore's 2020 long weekends, jostling among the crowds might not appeal to everyone! Why not skip the huge crowds in Siem Reap and tuk-tuk your way around Cambodia's capital city, Phnom Penh instead? From the bustling Central Market to the Russian Market, the city offers dozens of food and shopping havens to roam around in. Squeeze in a visit to the Royal Palace or enjoy a lazy cruise down the Mekong River too. But a trip to Phnom Penh isn't complete without a visit to The Killing Fields. It was where hundreds of thousands of men, women and children were mercilessly killed in the Khmer Regime. Tread the grounds respectfully as you listen to the audio guide and imagine the brutality that took place here.
If you have more time and energy, Phnom Penh is also a great place to access the rest of Cambodia including the beautiful Kep Beach and sleepy riverside town of Krong Kampot.
Fastest way to travel: Fly direct from Singapore → Phnom Penh (~2h 5min)
A short getaway from Singapore: Glamping style
7. Vesak Day, 7-10 May (take 8 May off for a longer break) — Bali (Indonesia)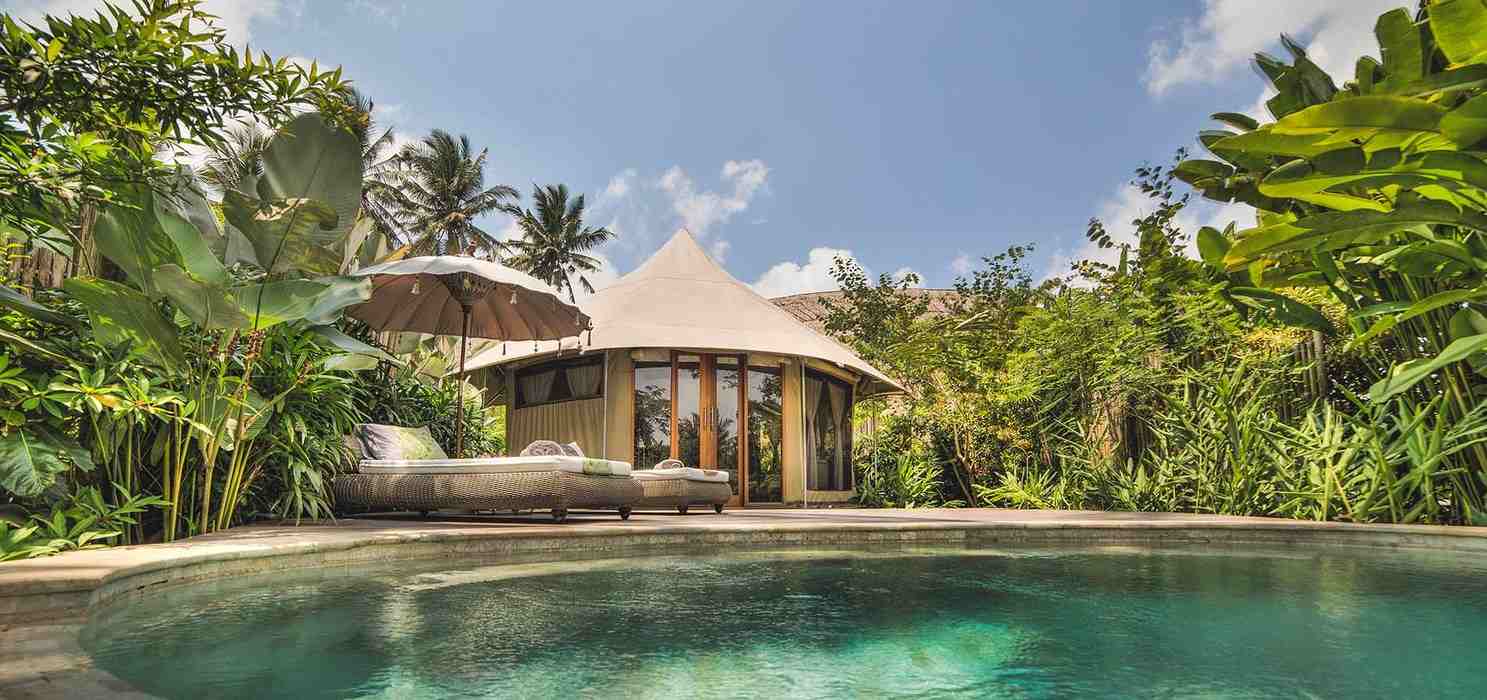 Want to plan the perfect romantic short getaway from Singapore for yourself and your partner in 2020? Why not try glamping! Whether or not you think this is hedonistic, you can't deny the luxurious draws that the phenomenon of glamping brings. Bali is also one of the best places to embark on your glamping escapade! The island of gods offers everything you and your partner need to rejuvenate your mind, body and soul before returning to reality.
From the numerous glamping tent options Bali has to offer, Sandat Glamping Tents comes highly recommended. Choose from two types of tents: luxury 'safari-style' signature tents with a private pool or lumbung style two-storey tents, evocative of traditional barns. With the eco-friendly architecture, chic surroundings: the bar, lounge and dining area nestled amidst rice fields, this is camping at its finest!
Fastest way to travel: Fly direct from Singapore → Bali (~2hr 45min)
8. National Day, 9-12 Aug — Bintan Island (Indonesia)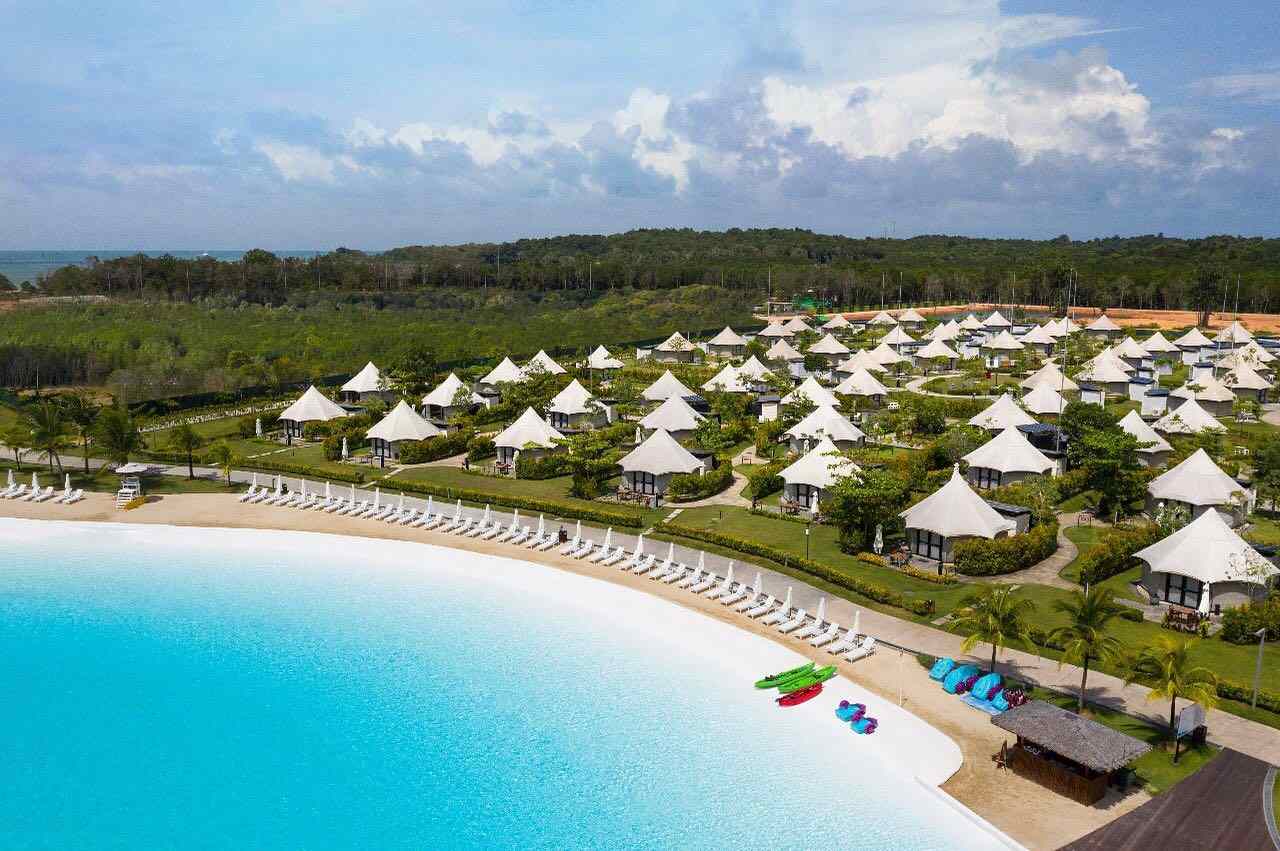 If you want to save on the flight ticket and splurge on the glamping accommodation, then you can't go wrong with Bintan's Natra Bintan (formerly known as The Canopi)! This short getaway from Singapore promises to be one of the best holiday destinations for families. The 6.3 hectare Crystal Lagoon is an oasis for water activities while ATV rides (mini electric ATVs for the kids) and rainforest treks are some of the land activities to explore.
The glamping tent itself is nothing short of luxury! Sink into their four-poster beds and soak in hot tubs and personalised jacuzzis. We know this is one tent (air-conditioned, mind you) we'd be wanting to stay in with the family next year!
Fastest way to travel: Fast-ferry ride from Singapore → Bintan Island (~60 minutes)
Get cheaper ferry tickets to Bintan here!
A short getaway from Singapore: For the adventurers
9. Vesak Day, 7-10 May (take 8 May off for a longer break) — Mount Rinjani, Lombok (Indonesia)
This might be a tad longer than the short getaway from Singapore you originally intended — 4D3N is the most recommended amount of time — but if you're serious or crazy about the outdoors or all things climbing, then Rinjani is a must on your list. Mount Rinjani is an active volcano on the island of Lombok and is the second highest volcanic peak in Indonesia (after Mount Kerinci). But don't expect a walk in the park here, this volcano is known for its steep sandy inclines and vegetation trails. Nonetheless, Rinjani more than makes up for it with stunning views — case in point, the picture above.
Even if you're the most erudite traveller, you'll need a trekking guide. You'll also have to decide between two starting points (Senaru or Sembalun) prior to the climb, based on how fast you'd like to reach the summit point. Either way, you'll get to experience starry nights and soak in the hot springs of the caldera lake. Don't underestimate the importance of good hiking gear too.
If you've been thinking of climbing Rinjani for a while, make it during one of Singapore's 2020 long weekends! It'll challenge you physically and mentally and could well turn out to be your accomplishment of the year!
Fastest way to travel: Fly direct from Singapore → Lombok followed by a car journey to your starting point (Total: ~5hrs)
10. Hari Raya Haji, 31 Jul- 2 Aug — Luang Prabang (Laos)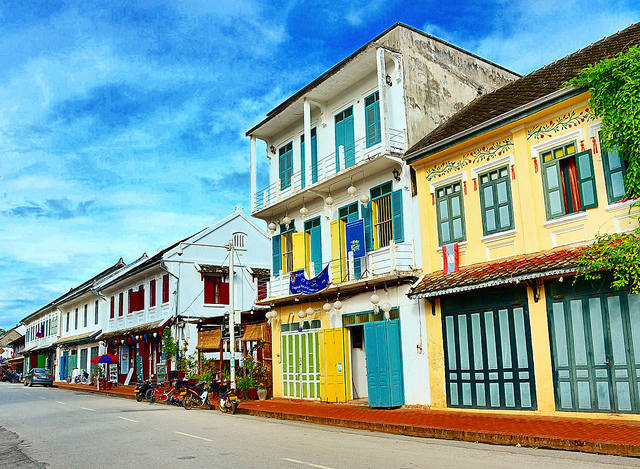 Maximise your short getaways from Singapore by going to places that may not have been on your bucket list previously. Luang Prabang, Laos' ancient capital and current UNESCO world heritage site is a waterfall haven and perfect for all you adrenaline junkies. Apart from waterfalls, expect to be treated to sights of its magnificent gold-gilded temples, royal palaces and French colonial architecture meshed with traditional Laotian structures.
Your adventure truly begins with visits to the waterfalls. Kuang Si waterfall often rates as a must-see. The main fall measures a staggering 60 metres with several pools of turquoise water at the foot of the fall. If you're feeling adventurous then continue the ascent to the peak of the waterfalls and chill on the swing trees while enjoying the panoramic views. Hoi Khua waterfall is another one to explore. Surrounding the area is an adventure park with zip-lines and rope courses, so you get to fulfil your Tarzan-esque dreams of swinging and taking a dip into the waters!
Fastest way to travel: Fly direct from Singapore → Luang Prabang. With a limited number of weekly flights, we recommend gathering your crew to book this one as early as possible.
11. Hari Raya Puasa, 22-25 May (take 23 May off for a longer break) — Sapa (Vietnam)
If Rinjani is too challenging, then consider a beginner-friendly trek through the terrace rice fields of Sapa. Journeying to this hill station will already prove to be quite an adventure as you'll have to take a train or a bus from Hanoi to reach here. Although a bus gets you there faster, we'd opt for an overnight sleeper train — it'll make for a unique experience! Once there, you'll be met with French colonial architecture, hilly terrain and friendly ethnic minority groups selling handmade weaves. Be sure to put aside a day to walk through the terrace rice fields and visit local villages. Of course, if you have more grit in you, then conquer Fansipan Peak, the highest peak in Indochina.
For a truly authentic Vietnamese village experience, book a homestay and be treated to piping bowls of rice and veggies for dinner and breakfast with the ubiquitous Vietnamese coffee, yummy!
Fastest way to travel: Singapore → Hanoi (~5 hrs). After which, take an overnight sleeper train from Ga Ha Noi train station to Lao Cai. From there, it's an additional 1 hour bus ride to Sapa.
A short getaway from Singapore: For a yoga wellness retreat
12. Christmas, 25-28 Dec (or take the week off for a longer break) — Museflower Retreat & Spa, Chiang Rai (Thailand)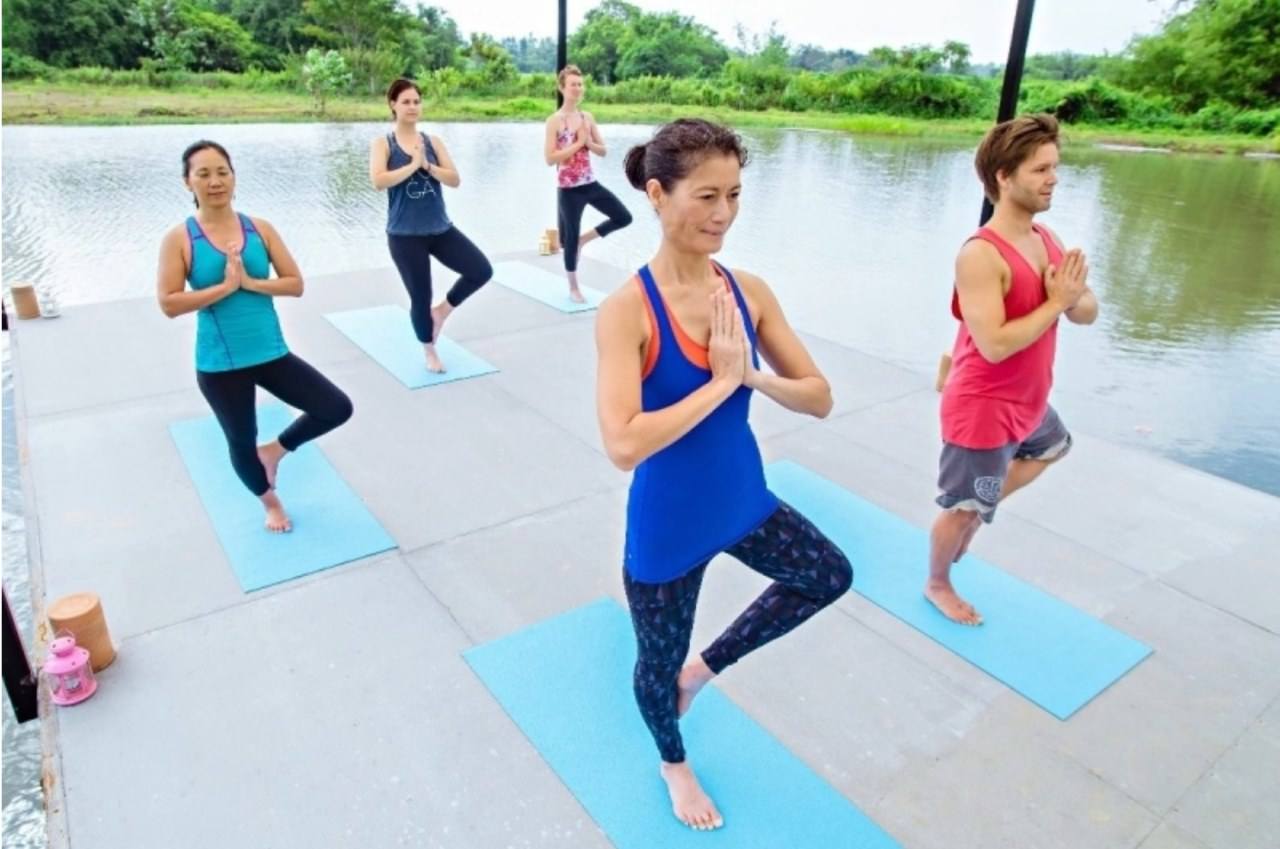 Calling all yogis, why not spend one of Singapore's 2020 long weekends perfecting your yoga poses? Find inner peace at Museflower Retreat & Spa in Chiang Rai in northern Thailand. Choose from their three, five or seven night packages and look forward to delicious lacto-ovo vegetarian meals, Hatha yoga classes, daily meditation classes and additional spa treatment and holistic therapy sessions depending on package type.
You'll be brought on trips out to the surrounding areas along with optional extras including a dip into their Himalayan rock salt pool. The idea is simply to be one with nature and reconnect with yourself so you can leave feeling recharged and re-energized to take on the city life again.
Fastest way to travel: Fly from Singapore → Chiang Rai (~ 5h 30min with one stop)
Package rate: $743++ onwards. Find more details here.
13. Chinese New Year 24 – 27 Jan (take 24 Jan off for a longer break) — Blooming Lotus Yoga, Bali (Indonesia)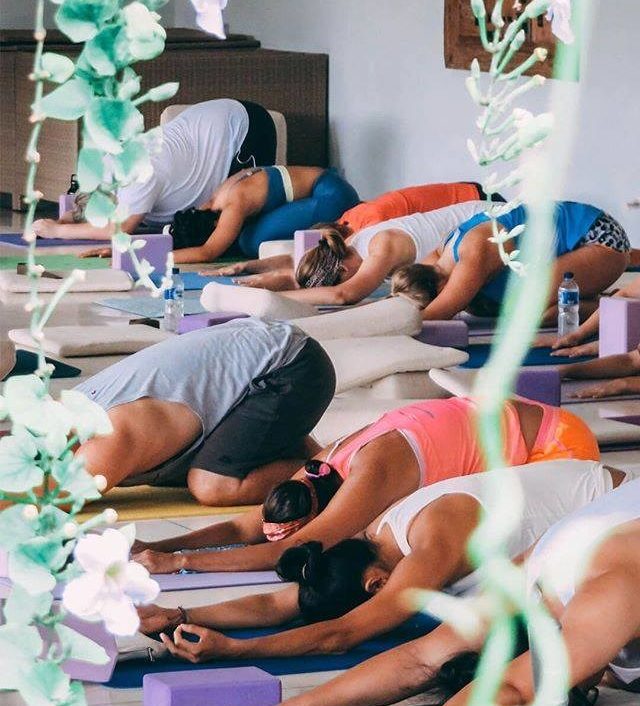 If you're a beginner into the world of yoga and meditation and want to explore them further without committing too much, then Blooming Lotus Yoga will be perfect for you! It's also a great short getaway from Singapore for solo travellers and a good chance to mingle with the group usually consisting of 16-20 other people from all over the world.
A 4D3N package includes two Vinyasa Flow classes daily, a daily meditation class, two daily meals and one cultural event. The yoga classes will incorporate a Sunrise Sequence and a Sunset Sequence to end the day. Most importantly, the classes aim to equip you to practice on your own upon returning to Singapore.
Fastest way to get there: Fly direct from Singapore → Bali (~2hr 45min)
Package rate: $400 for a shared suite. Find more details here.
Ready to plan the ultimate short getaway from Singapore?
Don't procrastinate and plan the best short getaway from Singapore in 2020 now. We know it can get tough to find the cheapest flight tickets online but follow our cheap air tickets guide and you'll be surprised how you can actually save big time. Also, remember to download your free travel apps before going for your adventure and save on travel costs!
---
New to Shopee? Get $7 off (min. spend $15) with code*: SHORTLONG
* TNC Applies. Valid for new users from 27 Dec to 3 Jan only.