It feels like forever ago, but the borders to the land of cheap thrills have finally reopened! While shopping and eating might be on the forefront of your mind when it comes to things to do in Johor Bahru (JB), there's a slew of other exciting and offbeat activities with the plethora of attractions available in 2023. From theme parks, hiking trails, and aesthetic cafes to affordable spas, read on for our recommendations on the best places to go for your next day trip to JB!
What do I need to prepare for a trip to JB?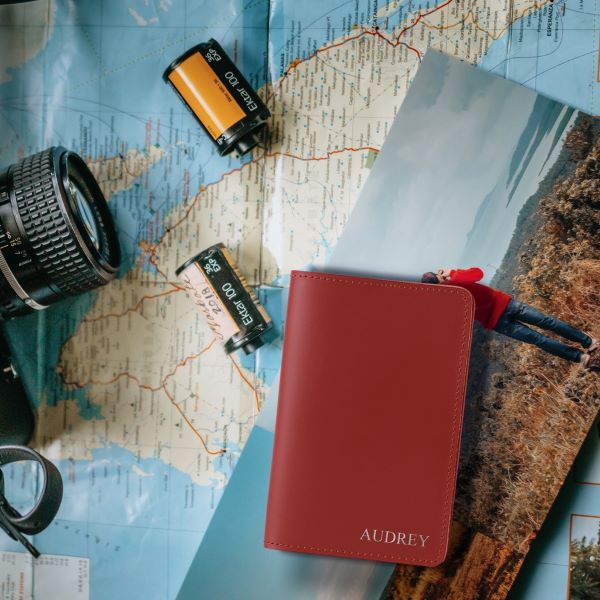 Whether it is a short day trip to JB or a weekend getaway, it is still a must to bring along your passport and ensure that it has at least six months of validity to get across the causeway.
An extra document you'll need is your vaccination certificate – which can be downloaded from HealthHub. We recommend printing a hard copy of it just in case. You will also need to verify your vaccination status on the MySafeTravel app. Do this at least five working days in advance as it takes time to be verified.
Before heading to JB, download the MySejahtera app (the equivalent of the TraceTogether app) and fill in your travel and vaccination details under "traveller". While this app is no longer needed to enter establishments, it is still compulsory to download it and fill in the pre-departure form.
How to travel to JB from Singapore?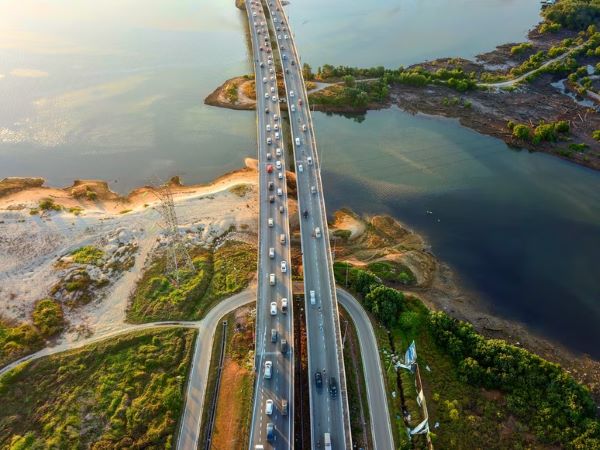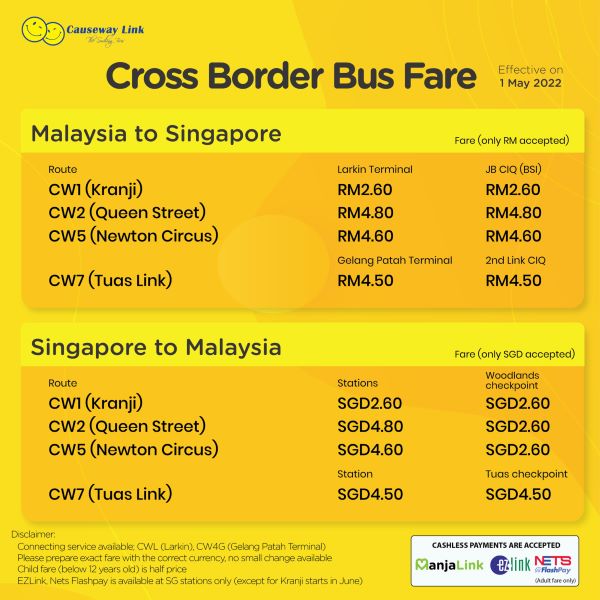 Cross border bus services have returned as of 1 May 2022! It has been one of the most common ways to travel to JB from Singapore as it is one of the cheapest options, especially if you're planning a day trip to JB. Refer to the table above for the available cross border bus services and their fares. You can also take the following SBS Transit bus services to get to JB:
950 – from Woodlands Temporary Bus Interchange to JB Sentral Terminal

160 – from Jurong East to Johor Bahru

170 – from Queen Street Terminal to JB Larkin Terminal

170X – from Kranji MRT Station to JB Sentral

By train (KTM Shuttle Tebrau) 
Those who want to avoid crowds and queues can consider the KTM Shuttle Tebrau, also known as the Singapore – Malaysia VTL train. It costs $10 for a return trip, and only takes five minutes per trip. Simply book your tickets in advance online and head down to the Woodlands Train Checkpoint to board the train. The KTM shuttle service resumed its operations in June 2022.
When planning a day trip to JB, you can also drive across the causeway (do have all the necessary documents ready to be stamped!). However, do be prepared for potential traffic jams. Alternatively, get a taxi at the Queen Street taxi terminal to get to JB.
Things to do in JB (2023) – theme parks and recreational parks
1. Explore mini-cities and landmarks at Legoland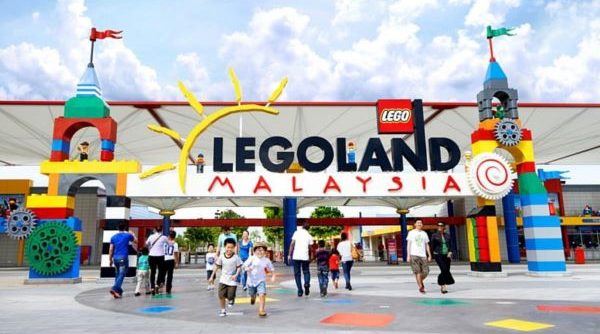 Legoland isn't one of the most popular theme parks in Malaysia without good reason! Marvel at the lego reconstructions of Asian monuments and cities at Miniland like Angkor Wat and even Singapore. Thrill-seekers can go on The Dragon — a roller coaster that takes the thrilling experience to another level with VR technology. Those who prefer to chill out can enjoy the panoramic overview of the park from the 60m-tall Observation Tower instead.
With eight themed areas, an adjacent water park and an aquarium for you to explore, there are tons of things to do in one of JB's largest theme parks this 2023. A day trip here is certainly not enough – if you're looking for family-friendly things to do in Johor Bahru, Legoland is an attraction at Johor Bahru that's not to be missed! To skip the queue, get your Legoland E-ticket (available on Kings Travel SG) online in advance.
Address: 7, Persiaran Medini Utara 3, 79100 Nusajaya, Johor
Opening Hours:
Fri – Mon: 10am – 6pm
Tue: 10am – 5pm
Thu: 10am – 5pm
2. Get pumped at Austin Heights Water & Adventure Park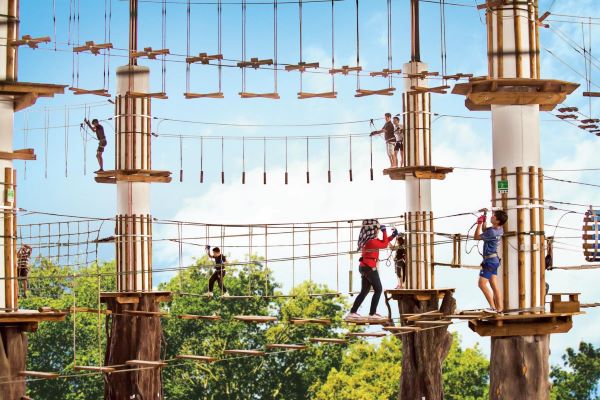 Hands up if you're an adrenaline junkie who loves outdoor activities! The Austin Height Water & Adventure Park is one of the best attractions to explore when you're at JB. It is a three-in-one park with a water park, sports and leisure park, and an adventure park. Get ready for thrilling water rides that'll make you scream your lungs out such as the Supersurf and G-force Alley. You can also challenge yourself to walk on ropes at the Pnotta Bridge at Adventure Park, as well as ziplines! 
Whether it is with a large group of friends or your fam bam, the experience of challenging yourselves to high-element obstacles will be a great bonding opportunity. This has got to be one of the best places to go for thrill-seeking things to do in JB in 2023! To stretch your savings, purchase your Austin Height Water & Adventure Park E-Ticket (available on travelsg) in advance.
Address: 71 Jalan Austin Heights, Taman Mount Austin, 81100 Johor Bahru
Opening Hours:
Water Park: Daily, 10am – 7pm
Adventure Park: Daily, 10am – 6pm
Sports & Leisure Park:
Mon – Fri: 1pm – 9pm
Sat – Sun: 10am – 10pm
3. Bring your kids to Fanpekka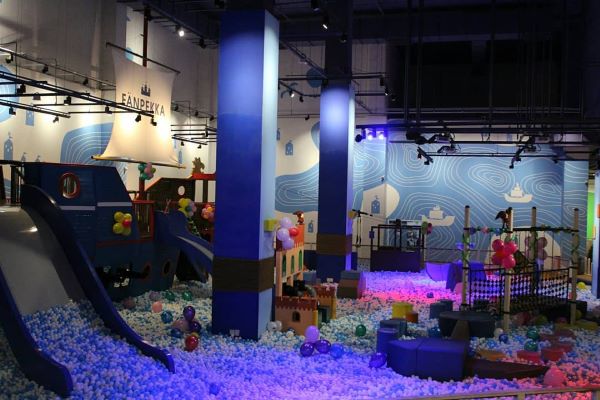 Fanpekka is a Finnish conceptual theme park that introduces an educational twist to traditional theme parks. Designed based on the Finnish concept of 'learning by playing', the activities within Fanpekka emphasise life skills such as problem-solving, innovation and communication.
Wondering what are some things to do during your day trip to JB at this theme park in 2023? Well, kids can look forward to building a house from plastic blocks, creating handicraft work with art supplies or participating in role-playing and dress-up activities. Of course, there's also a gigantic ball pit in the middle of the park for some old fashioned fun. Who said learning had to be boring? Mark this as one of the places to go in JB in your itinerary!
Address: AEON Mall Tebrau City, 1 Jalan Desa Tebrau, Level 2, 81100 Johor Bahru
Opening Hours:
Sun – Thu: 10am – 10pm
Fri – Sat: 10am – 11pm
4. Battle it out at Laser Battle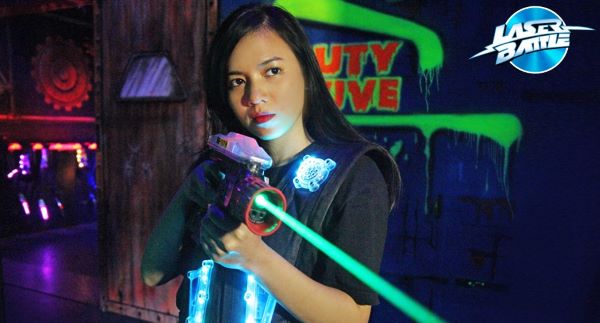 Planning a day trip to JB with your squad? Spend your afternoon at Laser Battle Johor Bahru – the largest laser tag centre in Asia that spans 5000 square feet. Here, you can enjoy things to do such as laser tag games with more than 55 game modes with tactical and interactive options. There's also a host of arenas that you can explore, such as Egyptian-themed and science lab-themed options. You'll be in awe of their quality equipment as well as impressive sound and lighting effects that elevate the gaming experience that both kiddos and adults will enjoy.
Address:
Johor Bahru City Square, Lot MS-11, 108, Jalan Wong Ah Fook, 80000 Johor Bahru
Opening hours:
Wed – Sun: 2pm – 6pm
5. Enjoy sea views and sunsets at Danga Bay Park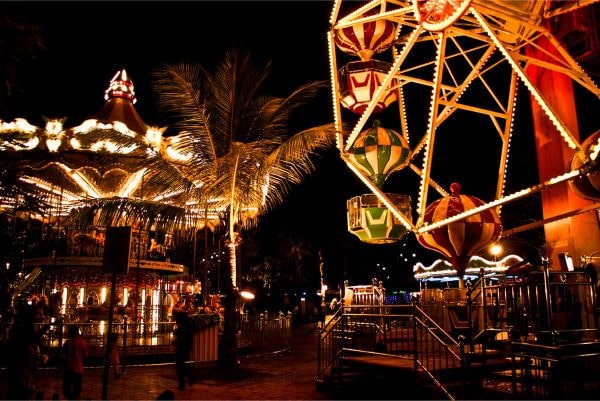 Just 10 minutes away from the checkpoint, Danga Bay certainly lives up to its name as the largest recreational park in Malaysia. With a night theme park (Danga World Theme Park), a free public pool and seafood restaurants with beautiful oceanfront views, there's something for the entire family at Danga Bay. We love the Danga World Theme Park that comes alive at sunset. Indulge in the carnivalesque vibes of the park and have a go at the rides and games. Although you won't find any intense, high-speed roller coasters here, your kids are bound to enjoy the milder, child-friendly rides such as the merry-go-round and pirate ship.
Address: Jalan Bertingkat Skudai, Danga Bay, 80200 Johor Bahru
Opening Hours:
Danga World Theme Park
Daily, 7pm – 12am  
Things to do in JB (2023) – sightseeing attractions 
6. Hike up Gunung Pulai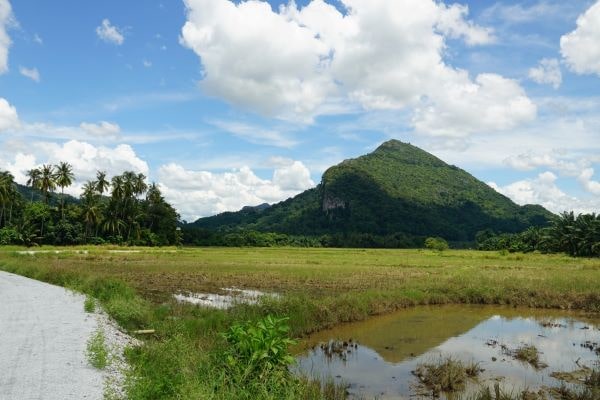 Bring your adventurous little ones on a hiking trip during your day trip to JB! climb up Gunung Pulai, a 700m high peak that's about an hour's drive away from the JB city centre. A round trip along this hike is approximately 10km but don't be daunted by the distance! The route is paved and there are rest stops along the way. It's suitable and safe for children and novice hikers, although fitter and more adventurous families can opt to trek the unpaved trail that takes you through the jungle. Be sure to prepare yourself with hiking essentials for a safe, comfortable hike too. After sweating it out, stop by the cafes in Kampung Pulai to refuel and mingle with the friendly locals.
Address: Gunung Pulai Recreational Forest, 81000 Kulai Johor Bahru
7. Bask in nature at Hutan Bandar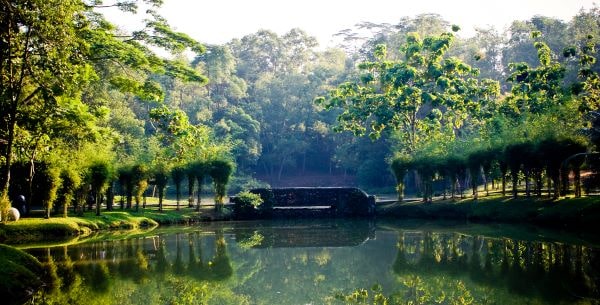 Nature lovers, rejoice! Hutan Bandar ("city forest") is a hidden respite from the hustle of city life. Taking a relaxing stroll among the lush greenery in the park seems to be one of the best things to do in JB for couples in 2023. Alternatively, work off calories with a jog along its many trails. With seven scenic lakes, children's playgrounds and a bevvy of beautiful wildlife, Hutan Bandar is the perfect place to go in JB to kick back, relax and immerse yourself in the wonders of nature.
Address: Jalan Tasek Utara, Kolam Ayer, 80100 Johor Bahru
Opening Hours: Daily, 7am – 11pm
8. Picnic at Taman Merdeka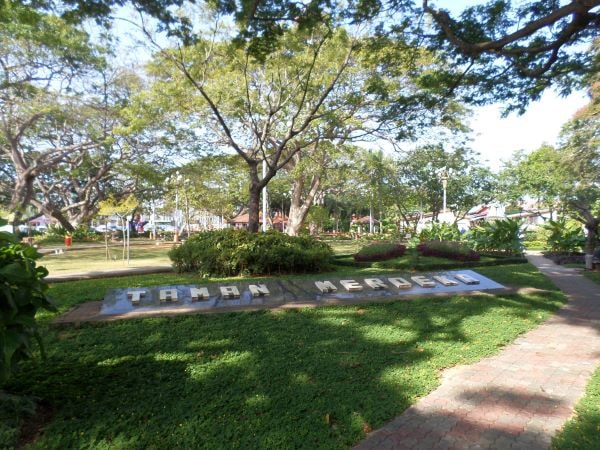 Johor might be known as a commercial hub, but there are many nature things to do in JB for couples in 2023! For one, Taman Merdeka recreational park is a pleasant place to go in JB for a day out with your family. Its well-maintained landscape also provides a picturesque setting for a cosy family picnic as well as some beautiful family photos. At night, the lake lights up with a musical light show, complete with pop music and dancing fountains — a nice spectacle to end off a nice day at the park. As the park was established to commemorate Malaysia's struggle for independence, there are also many plaques about the country's history erected within it for visitors to read.
Address: Jalan Datin Halimah, 80200 Johor Bahru
Opening Hours: Daily, 7am – 11am, 4pm – 7pm
9. Watch fireflies at Kota Tinggi Firefly Park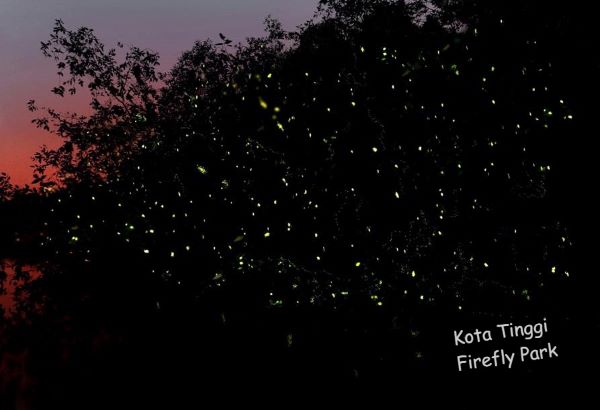 Malls and cafes are aplenty in Singapore, but fireflies are hard to spot on our little red dot. If you're going to JB, why not plan a trip to Kota Tinggi Firefly Park, where you'll be charmed by seas of glowing fireflies that resemble a starry night sky. This is one of the best things for couples to do in JB in 2023 to feel the magic of nature, especially if you're looking for a romantic activity to remember! You can get a wishing lantern or a love lock which you can attach to a fence by the river as a mark of your trip.
Address: Jalan Kota Tinggi, 81900 Kota Tinggi, Johor Bahru
Opening hours: Daily, 1pm – 11pm
10. Take a stroll down Tan Hiok Nee Heritage Street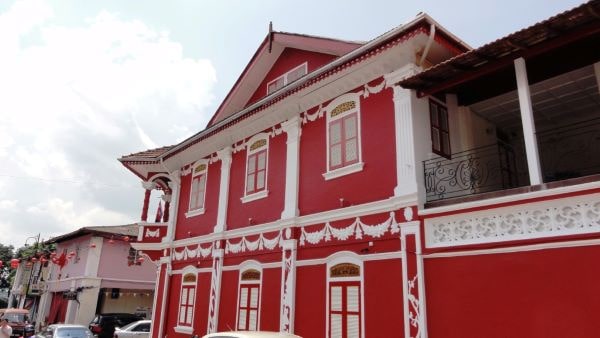 Rich in heritage and culture, Jalan Tan Hiok Nee boasts a charming mix of vintage shophouses and modern, hipster cafes. Plan a day trip to JB and take a walk down memory lane! Introduce your kids to traditional delights like herbal tea and Salahuddin's curry puffs or café hop along the various cafes lining the streets! Furthermore, there's also a Chinese Heritage museum that details the vibrant history of the area's first Chinese traders. Regardless of whether you want to enjoy old-school cuisine or indulge in modern café offerings, make sure you head down with an empty stomach.
Address: Jalan Tan Hiok Nee, 80000 Johor Bahru
Opening Hours: Varied timings. Check online before heading over. 
Things to do in JB (2023) – food & drinks
11. Dine in a glasshouse at Rowan & Parsley Food Atelier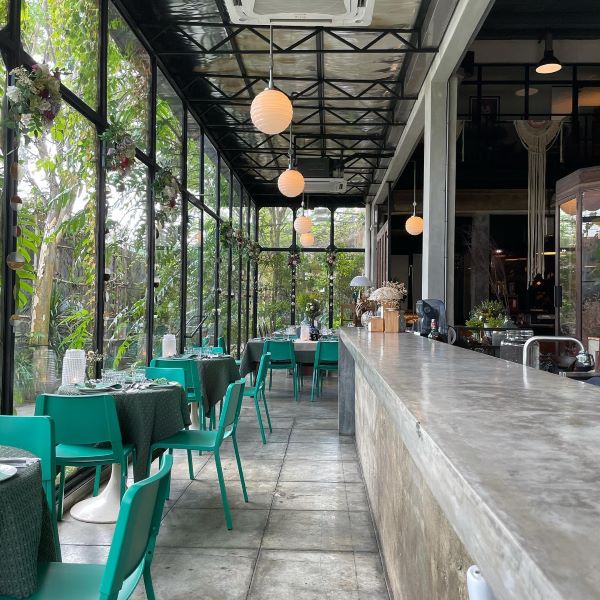 One of our favourite things to do in JB for couples is to dine like kings and queens without burning a hole in your wallet. For couples seeking a romantic ambience for a lovely date, saunter down to Rowan & Parsley, a glasshouse-esque dining atelier amidst nature. There are multiple spots here where you can snap your #OOTD against instagrammable backgrounds – whether it is the vintage interior or the rustic outside. In terms of food, Rowan & Parsley specialises in smoked BBQ dishes and we highly recommend trying their melt-in-your-mouth pork belly and the smoked aubergine. 
Address: No. 17, Jalan Cenderai 20, Kawasan Perindustrial Kota Putri, 81750 Johor Bahru
Opening hours: Daily, 11am – 10pm
12. Enjoy panoramic views at Sky 26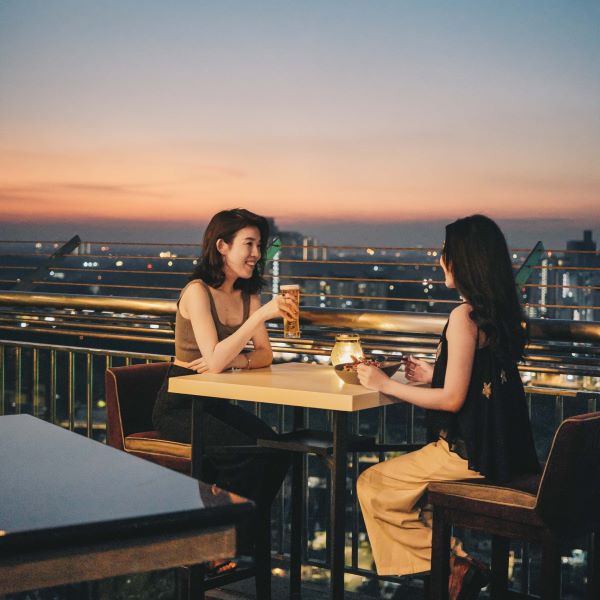 Treat yourself to a tipple or two at Sky 26, a rooftop bar that overlooks the Johor cityscapes. Psst, we recommend heading down at least 15 minutes before sunset so you can settle down and enjoy the breathtaking view. Their cocktails are priced at 26RM ($8.24) which is half of what you'll usually pay at bars in Singapore. What's more, Sky 26 also hosts live music performances by their local singers and bands – check out their social media for the schedule if you want to catch them. If you're looking for things to do in JB this 2023, this is it!
Address: Holiday Villa Johor Bahru City Centre, 260 Jalan Dato Sulaiman, Taman Abad, 80250 Johor Bahru
Opening hours:
Mon: 6pm – 1am
Tue: 6pm – 2am
Wed – Sun: 6pm – 12am
13. Sip on cocktails at Cabinet 8 by JWC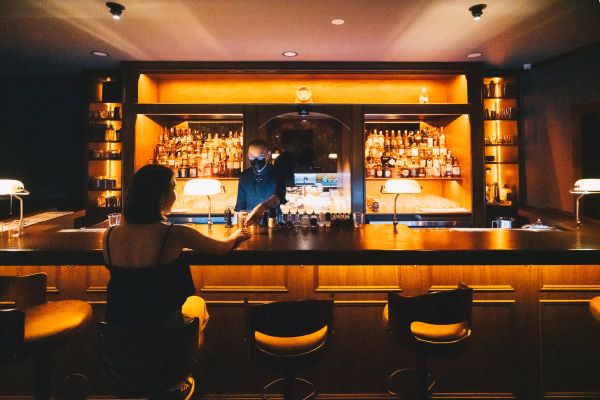 Cabinet 8 by JWC is one of the highest-rated speakeasy bars in JB that is known for its cocktail and whiskey selection. Those with a sweet tooth can try their Peach No Lada which has a pandan aroma as it is infused with banana leaves. On the other hand, adventurous folks can give their Missing Mary a try. It is a Bloody Mary but with a twist – using ingredients such as tomato juice, sesame oil, and Sichuan peppercorns for a spicy punch. 
Address: 102, Jalan Sutera Tanjung 8/3, Taman Sutera Utama 81300 Skudai, Johor Bahru
Opening hours: Daily, 6pm – 12am
14. Take aesthetic photos at Bloom by Mokmok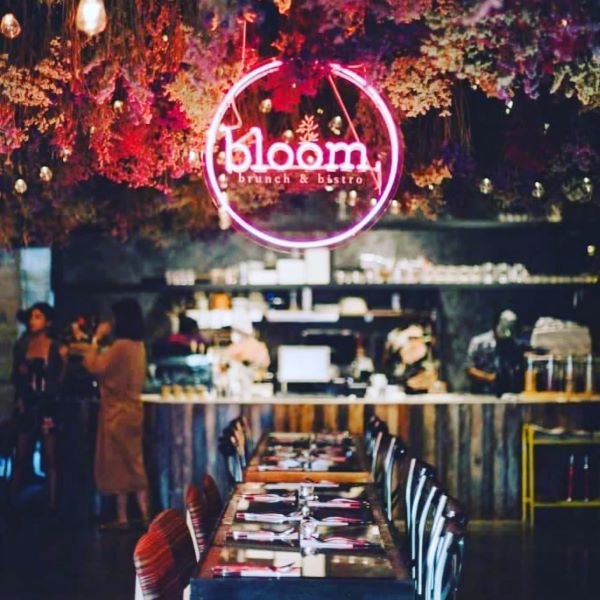 Cafe-hopping is one of the most popular things to do in JB in 2023, whether it's for couples, friends, or families. There are just so many aesthetic and hipster cafes that you can explore – especially at Mount Austin. One of the standouts for us is bloom by Mokmok, which made waves on the Internet for its rustic interior that's marked by the sea of flowers cascading down the ceilings. On its menu are affordable mains such as Truffle Unagi Fried Rice priced at 38RM ($12.05) and smoothies at 15RM ($4.75). 
Address: 87, Jalan Mutiara Emas 2A, Taman Mount Austin, Johor Bahru
Opening hours: Daily, 12pm – 10pm
15. Get your banana cake fix at Hiap Joo Bakery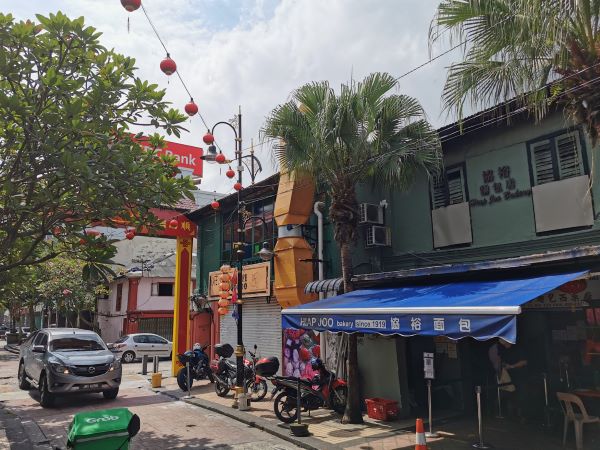 Just like how you can't miss out on Portuguese egg tarts in Macau, it's mandatory to queue up at Hiap Joo Bakery to bag home some of their banana cakes when in JB. In fact, some people even plan a day trip to JB just to get their hands on it! After all, Hiap Joo Bakery is one of Johor's oldest bakeries with over a century-old history that uses the hole-in-a-wall wood-fired oven for its bakes. Apart from banana cakes, their coconut buns sell like hotcakes too and are worth a try!
Address: 13, Jalan Hiok Nee, Bandar Johor Bahru, 80000 Johor Bahru
Opening hours:
Mon – Sat: 7.30am – 5pm
16. Indulge in street food at Meldrum Night Market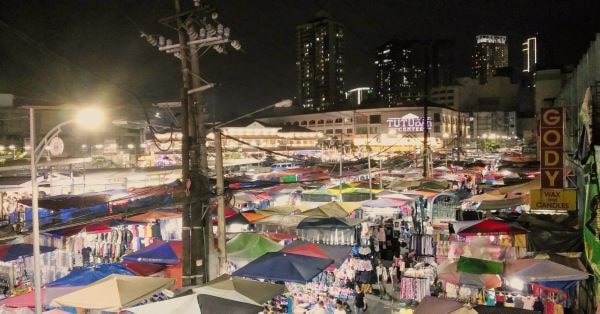 Gone are the days when Pasar malams populated the Singaporean heartlands, hawking cheap goods and piping hot street food. If you miss the familiarity and nostalgia of these night markets, don't fret. JB is also home to a bustling scene of night markets with many things to do!  However, most Pasar malams only open on certain days of the week so do a quick check online before heading down.
One of the few pasar malams open every night is Meldrum Night Market. Situated just five minutes away from City Square Mall, this small back alley is populated by street hawkers whipping up mouth-watering plates of oyster omelette and satay while promising an authentic local dining experience for your family.
Address: 23 Jalan Meldrum, 80000 Johor Bahru
Opening Hours: Daily, 1pm – 6.30pm
Things to do in JB (2023) – shopping & entertainment
17. Score exciting deals at JB Premium Outlets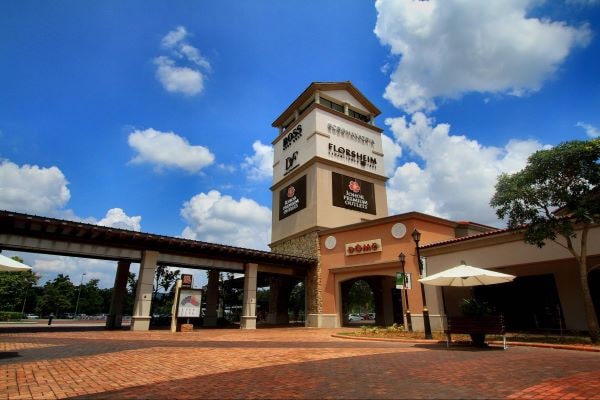 Ever wanted to get your hands on a pair of branded pumps at half price? Here's your chance! Enjoy year-long discounts of up to 80% for crowd-favourite brands such as Coach, Versace and Gucci, and take advantage of the favourable exchange rate at the Johor Bahru Premium Outlets. The first of its kind in the region, this shopping complex houses 150 renowned brands throughout its 45 acres space. From Cotton On Kids to Tommy Hilfiger, all shopaholics (and budding ones) will certainly have a great day trip to JB here! 
Address: Jalan Premium Outlets Indahpura, 81000 Kulai Johor Bahru
Opening Hours: Daily, 10am – 10pm
18. Ice skate at Paradigm Mall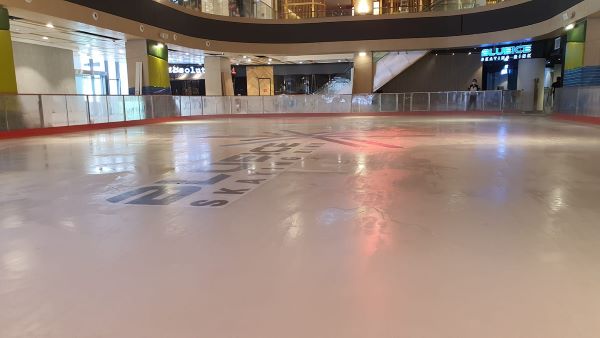 Get your skate on at Blue Ice Skating Rink, located in Paradigm Mall. It is one of the largest rinks in Malaysia that covers about 20,000 square feet of ground. Skating rookies and experts alike will be in for a good experience as this rink uses real ice instead of synthetic ice, which allows for less friction and better gliding. Apart from ice skating, you can also plan a day trip to JB and catch the latest blockbusters at Golden Screen Cinemas. Alternatively, play games at the arcade, or head to the rock climbing wall at level seven if you're looking for more things to do in JB in 2023! 
Address: Paradigm Mall Johor Bahru, 3F-30, Jalan Bertingkat Skudai, 81200, Johor Bahru
Opening hours: Daily, 10am – 10pm
19. Soak in Aussie vibes at Spring Labs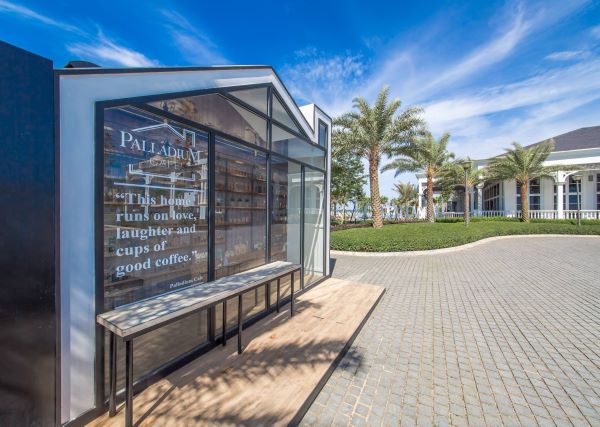 Spring Labs is a lesser-known gem that's worth a trip down the next time you head to Johor Bahru. It is a retail concept park at JB that brims with quaint Aussie vibes with its colourful containers, cafes, IG-worthy spots and spacious greenery. You can head down to Palladium Cafe, a glasshouse dining house where you can grab coffee and Nonya kueh with your boo. That's truly one of the best things to do in JB for couples this 2023. As for families with young kids, check out Diggersite, where kids can try their hands at operating small-scale machinery like construction vehicles! 
Address: Jalan Ekoflora 1, Taman Ekoflora, 81100 Johor Bahru
Opening hours: Daily, 10am – 10pm
20. Unwind and relax at Family Thai Spa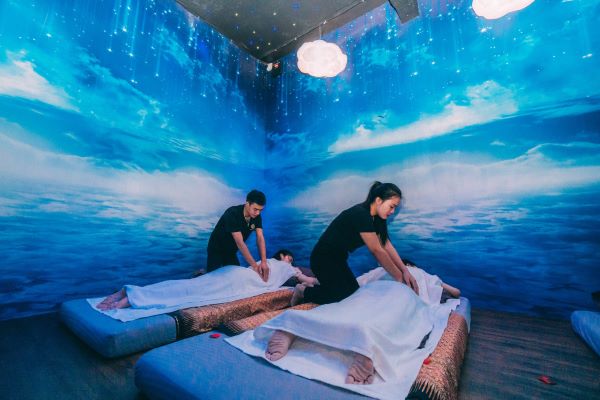 After all that walking, loosen those knots with a pampering sesh at Family Thai Spa, where you can enjoy royal treatment without busting your budget. Apart from the Thai-style massages that are available, we also love their garden-themed interior that sets the right ambience for relaxation. One of their most popular rooms is the secret sky garden that's complete with backdrops of an ocean landscape and fairy lights! You can also book one of their jacuzzi rooms that is priced at 160RM ($50.72) per pax to soak your stress away. Those looking for things to do in JB for couples can also check out their 2023 couple packages.
Address: 65 & 65A, Jalan Harmonium 33/1, Taman Desa Tebrau, 81100 Johor Bahru
Opening hours: Daily, 11am – 11pm
21. Release knots and tension at Walea Spa & Retreat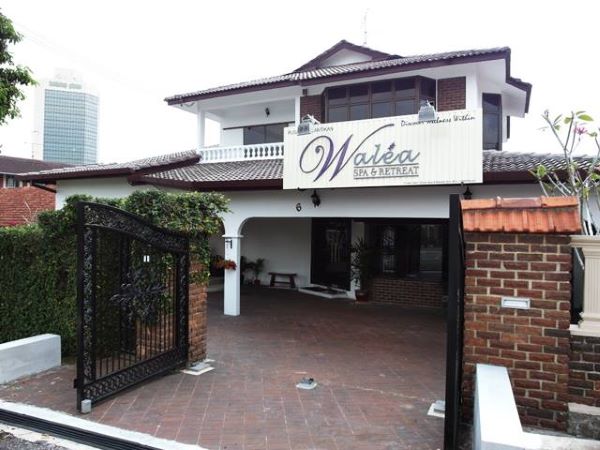 Another popular spa retreat at Johor Bahru is Walea Spa & Retreat, a private sanctuary away from the hustle and bustle of the city. They offer unique massage treatments such as the Walea Transcendental Massage which includes a body scrub of your choice. It is a stone's throw away from KSL Resort and Holiday Plaza. If you're looking to indulge in relaxing things to do for a day trip in JB in 2023, be sure to plan your accommodation around them!
Address: 6, Jalan Balau, Taman Melodies, 80250 Johor Bahru
Opening hours: Daily, 11am – 7pm
Have a blast with these exciting things to do in Johor Bahru (2023)
You know what they say — the grass is greener on the other side (of the causeway). Engage in some quality family bonding time over yummy food, exploring attractions, historic streets and exhilarating theme parks. With a bustling entertainment and cultural scene, there isn't any shortage of things to do during your day trip to JB with your family and friends. Yearning for a longer trip? Stay the night and check out our ongoing partnership with Agoda Hotels for top-rated stays in JB – best prices guaranteed! You'll not only be able to pick from over 1 million hotels worldwide, but also stretch your savings with Shopee vouchers and coins! Thinking of roughing it out on the road instead? Check out this guide on road trips to Malaysia from Singapore! In addition, gear up for your vacations with the best carry-on luggage and these travel essentials.
This article was updated on 10 February 2023. Additional research done by Caryn Tan.