Ready to visit neighbouring Malaysia now that the land borders have opened? Apart from hitting up the shopping malls at Johor Bahru, why not expand your radius by heading on a Malaysia road trip from Singapore! Blending vast, untouched forests and cities packed with classic architecture, Malaysia is an underrated treasure trove of culture and beauty that'll definitely appeal to visitors of all ages. Wondering where are the best places to go in Malaysia from Singapore? Read on for our favourite road trip destinations in Malaysia you must drive to!
Is it possible to drive from Singapore to Malaysia?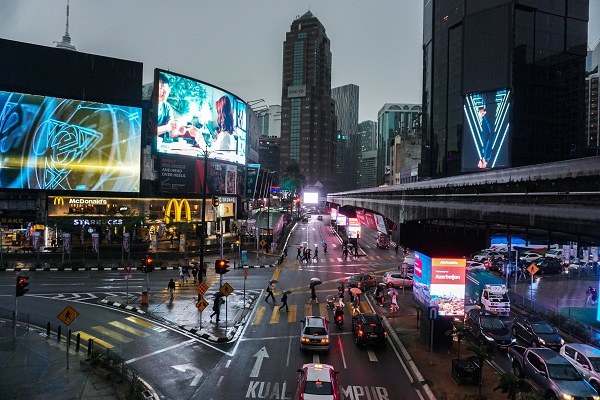 The answer is yes, of course! With the VTL, fully vaccinated individuals can travel between Singapore and Malaysia's land borders without testing or quarantine. And this includes those driving! This means that you won't have to make arrangements for pre-departure or on-arrival tests when you're going on a road trip to Malaysia. Without a daily limit on travellers, you can expect there to be crowds and traffic jams at certain places. You can help make the immigration process faster and smoother by getting these ready:
Valid travel documents and vehicle entry permits (VEP)
Taking a road trip to Malaysia in a Singapore-registered vehicle means that you'll need a VEP. You can apply for a VEP through the VEP-JPJ portal and upon successful registration, you'll get a VEP RFID tag. You may use the confirmation slip of your VEP application if you're travelling to Malaysia before the RFID tag is ready. You'll also have to check whether your passport has expired. Make sure that you still have six months left on your passport before it's due for renewal. 
Complete SG Arrival Card three days before arriving at checkpoint
Fill in the SG Arrival Card and make sure it's done before you return to Singapore. You can get this done via the ICA website or the SG Arrival Card mobile app. 
Vehicle insurance for your car or motorcycle is compulsory if you're entering Malaysia. Make sure that your insurance policy is still valid while you're on your road trip to Malaysia. 
All partially vaccinated short-term foreign visitors need to have a Covid-19 travel insurance. This is to help cover any possible Covid-19 related hospitalisation and medical costs. You won't have to get any travel insurance if you're fully vaccinated, but it does help offer a peace of mind! 
Just like how we have a NETS cashcard to pay for parking fees and ERP charges, the Touch N' Go card is needed to pay for highway and checkpoint tolls when you're taking a road trip to Malaysia. You can get an EZ-Link x Touch N' Go Motoring card at selected 7-11 outlets in Singapore. This dual-currency card holds two electric purses for Singapore dollars and Malaysian ringgit. You can use this dual purpose EZ-Link x Touch N' Go Motoring card for parking fees, bus fares, MRT fees and ERP charges in Singapore, and highway and checkpoint tolls in Malaysia!
MySafeTravel and MySejahtera app
Don't forget to submit your vaccination status on MySafeTravel and download the MySejahtera tracking application on your mobile phone before your road trip to Malaysia. The MySejahtera app is similar to Singapore's TraceTogether, where you'll scan a QR code to check in at various places. 
From Singapore to Malaysia: Best road trip destinations within five hours drive
1. Muar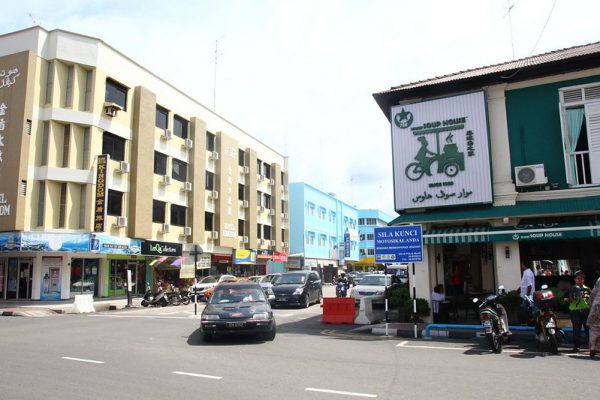 Wondering where to go in Malaysia from Singapore that's guaranteed to be a fun destination? Known as Johor's royal city, Muar easily earns a spot on our list for road trip destinations in Malaysia because of how it offers something for everyone. For those looking to try authentic Malaysian food, Muar serves a lip-smacking variety to overwhelm your taste buds! You can't go wrong with local favourites like aromatic Otak-Otak (grilled fish cake) and fresh seafood soups.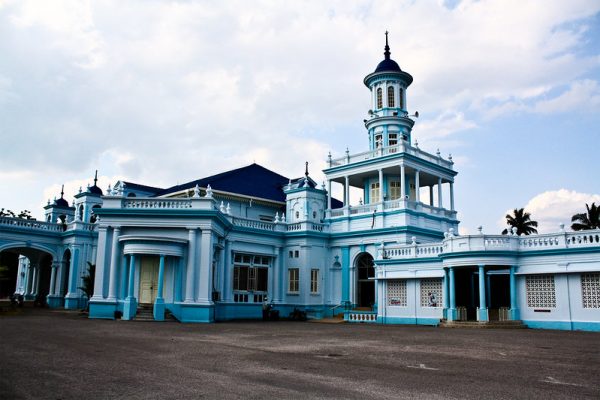 Fan of colonial architecture? As a must-see remnant of Malaysia's colonial era, the Sultan Ibrahim Jamek remains one of the most beautiful sights to spot in Muar! Providing a serene view of the Muar River, the sky-blue mosque was built with Western and Eastern influences in mind and adopts a unique neoclassical aesthetic. Ultimately, it's the intricate designs of the mosque's columns and balconies that help it stand out from the rest in Malaysia!
Estimated road trip time from Singapore: 2 hours 40 minutes
2. Desaru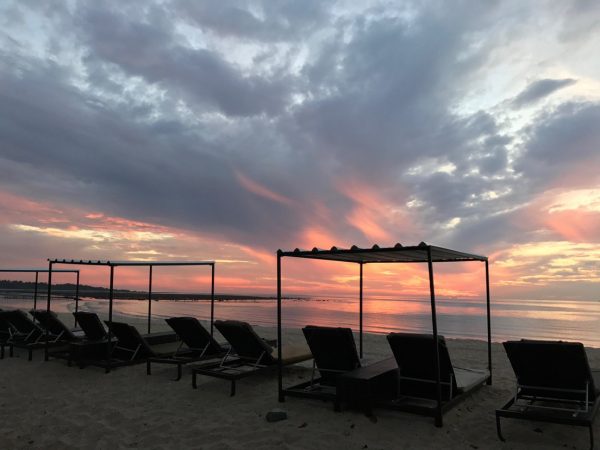 Sporting 6km of sandy shores and thrilling water park rides, Desaru is an underrated hotspot for the ultimate beach-themed Malaysia road trip from Singapore! Being just a two-hour drive away, Desaru is one of the closest road trip destinations in Malaysia you can easily drive to from Singapore. Animal lovers will also feel right at home here! Desaru has several farms that house animals like ostriches and crocodiles that you can interact with to your heart's content.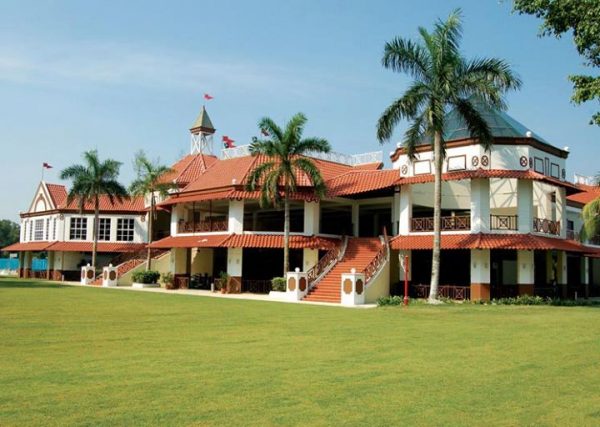 For those seeking an all-inclusive holiday experience, check out the Lotus Desaru Beach Resort And Spa! The wealth of facilities combined with the naturally beautiful surroundings here make the resort a highly sought after destination for families and those looking to recharge and relax. These include adrenaline-filled water sports, therapeutic body scrubs and relaxing fun at their mini waterpark.
Estimated road trip time from Singapore: 1 hour 30 minutes
3. Batu Pahat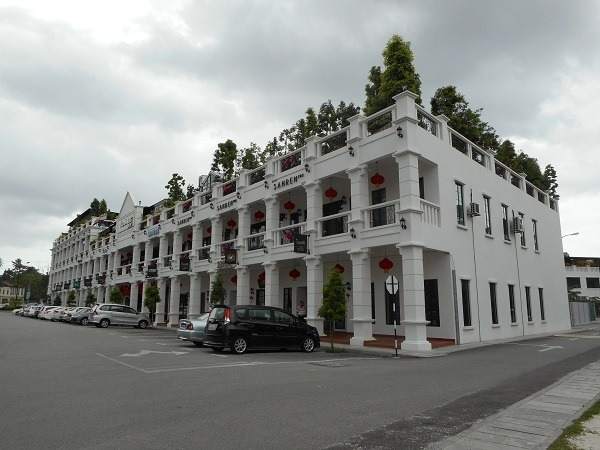 Taking a two-hour drive from Singapore to Malaysia is entirely possible! Bring your family on a Malaysia road trip from Singapore and you'll end up in Batu Pahat. Visit the Old Street in Batu Pahat, which most locals call mini 'Disneyland'. The place is lined with colonial style buildings which will make for a great picture. You can also indulge in a sumptuous meal while enjoying a beautiful bird's eye view of Batu Pahat from the rooftop restaurants.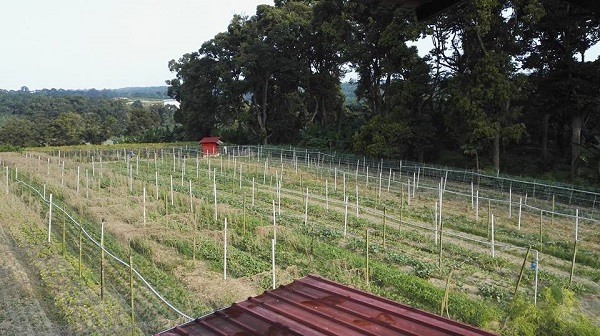 Add an educational element to your family vacation by bringing your kids down to Uncle Lim's Farm! The owner of the farm, Uncle Lim, hopes that people could get more in touch with nature, and especially the farming life through this experience. Your children will learn how vegetables reach their plate and realise the importance of not wasting every grain. There's also a cafeteria and kitchenette at the farm where you can learn new cooking recipes to bring home!
Estimated road trip time from Singapore: 2 hours 13 minutes
4. Malacca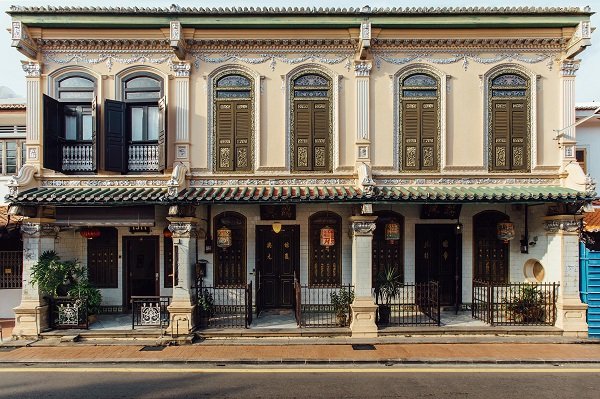 If you're a fan of Little Nyonya, we understand why you're thinking about taking a drive from Singapore to Malaysia. Malacca's Baba & Nyonya Heritage Museum is one of the many Peranakan houses that line the streets here. Home to four generations of a local family, this house has now become a museum that honours the Peranakan culture. There's no better place to immerse yourself in this ethnic culture when you can get up close with the classic Peranakan artefacts!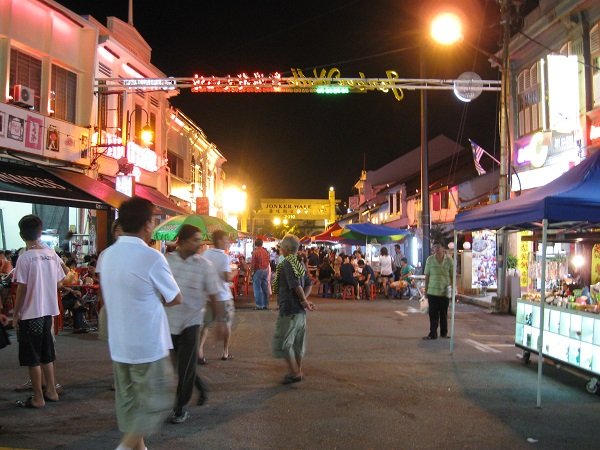 Fuel up at the Jonker Walk Night Market after your visit to the Baba & Nyonya Heritage Museum! From Nyonya popiah and fried ice cream at the street stalls, to restaurants and cafes, you'll be spoiled for choice when deciding on your dinner! Don't forget to pick up some quirky souvenirs along this bustling street.
Estimated road trip time from Singapore: 3 hours 18 minutes
From Singapore to Malaysia: Best road trip destinations beyond five hours drive
5. Kuala Selangor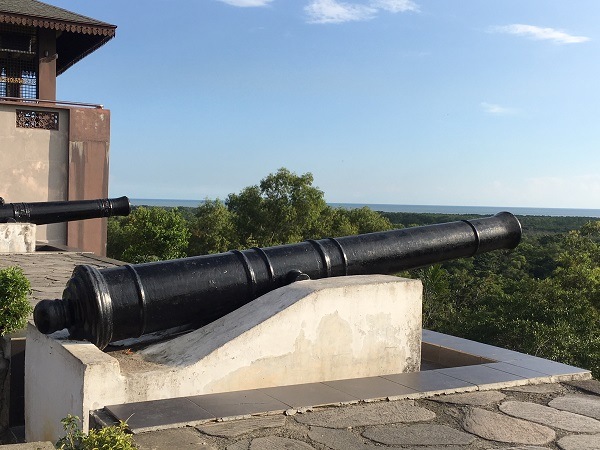 Prefer quieter locations for your Malaysia road trip from Singapore? Located within a stone's throw away from the nation's capital, Kuala Selangor is one of our favourite destinations on road trips to Malaysia – abundant with natural attractions. If you're a nature lover, Taman Alam nature reserve will be perfect for you! You can catch sightings of migratory birds and agile monkeys among staggering varieties of other flora and fauna.
Don't forget to add Melawati Hill to your travel itinerary when researching where to go in Malaysia from Singapore! The Altingburg Lighthouse set on this hill is a popular destination as it offers a beautiful view of the sea. You may even be able to catch the lighthouse in action as it's still being used to guide vessels navigating the Straits of Malacca! Do also visit Fort Altingburg before leaving Kuala Selangor. You'll be able to see the fort's ruins, its cannons, an observatory tower built for sighting the new moon, and more!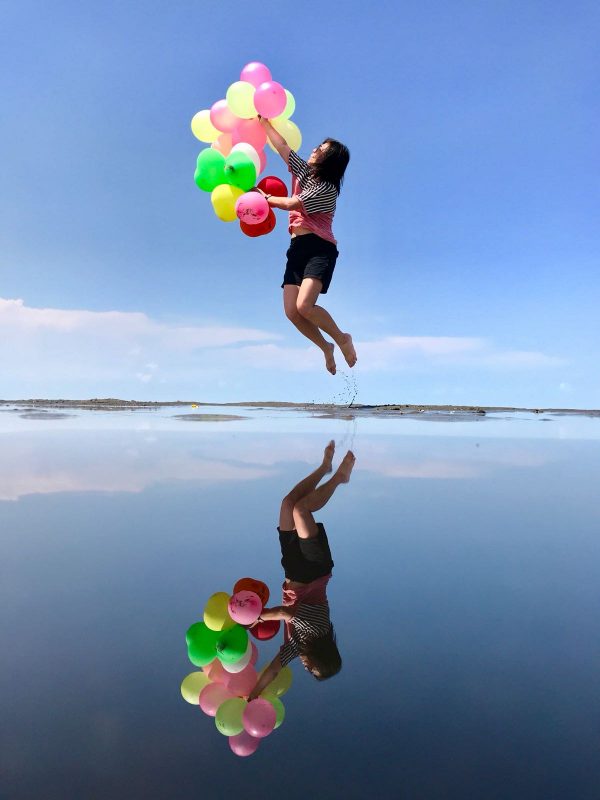 Fascinated by mesmerising photos of Bolivia's world famous Uyuni Salt Flats? Take a Malaysia road trip from Singapore and visit Kuala Selangor's Sky Mirror where you can get a similar experience at a fraction of the cost! The elusive sand bar only reveals itself during low tide, making it a secret tourist attraction that's only accessible twice a month. Due to Sky Mirror's endless horizon and shallow waters, the location is often visited by photography enthusiasts keen on taking the perfect Instagram-worthy shot.
Estimated road trip time from Singapore: 5 hours
Pro tip: You'll pass Batu Pahat, Malacca and Kuala Lumpur as you drive towards Kuala Selangor. If you don't want to make too many pit stops, we'd suggest taking a break halfway through your journey, which will be in Malacca. You can visit the famous Jonker Street for some food and souvenirs!

6. Ipoh
You can't leave out Ipoh on a list of where to go in Malaysia from Singapore. Known for a mouth-watering array of local cuisine, you can get ready for quality options such as their flavourful Hor Fun (noodle strips in chicken broth) and Ipoh white coffee! Self-professed foodies will also adore creating their own food trail and will be spoilt for choice with options like Pusing Public Seafood Restaurant and Sin Yoon Loong.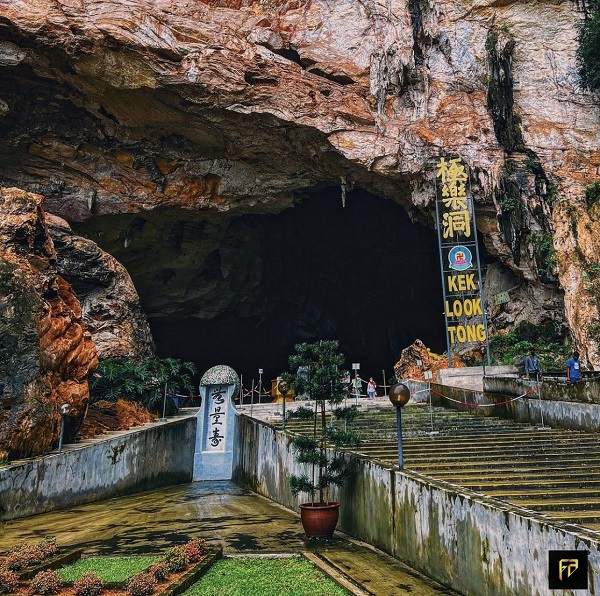 Your Malaysia road trip from Singapore isn't complete without visiting Ipoh's limestone cave temples. These Ipoh temples are built into the side of limestone hills, so you'll realise that temperatures are cooler the moment you step in. The Kek Lok Tong Cave Temple & Zen Gardens is one of such temples that are popular among tourists. As you walk to the end of the cave temple, the other end will open out to a beautiful lake and a garden. This is where you can rent paddle boats and bicycles to tour the grounds with your companions! 
Estimated road trip time from Singapore: 6 hours 40 minutes
Pro tip: Take a break in Kuala Lumpur as you make your way towards Ipoh. This is a midway point as you drive from Singapore. You can visit Berjaya Times Square where there are over 1,000 retail shops and 60 food outlets. Not only can you fill up on food and stock up on snacks to tide you over the remaining journey to Ipoh, you can get a massage too! 
7. Cameron Highlands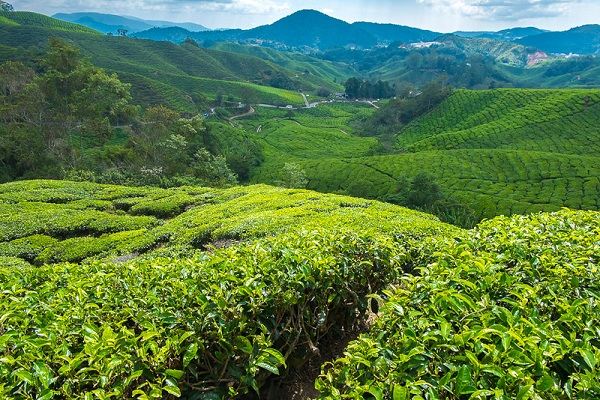 Don't make Ipoh your final destination on your Malaysia road trip from Singapore! Continue driving and you'll reach Cameron Highlands in about two hours! Named after British explorer Sir William Cameron, the location is a haven for tea fanatics — with tea terraces stretching as far as the eye can see. Although the view of the vast greenery alone is enough to warrant a visit, there are plenty of things to do once you're there! These range from indulging in quality tea and plucking fresh strawberries to trekking through Mossy Forest and exploring Orang Asli village.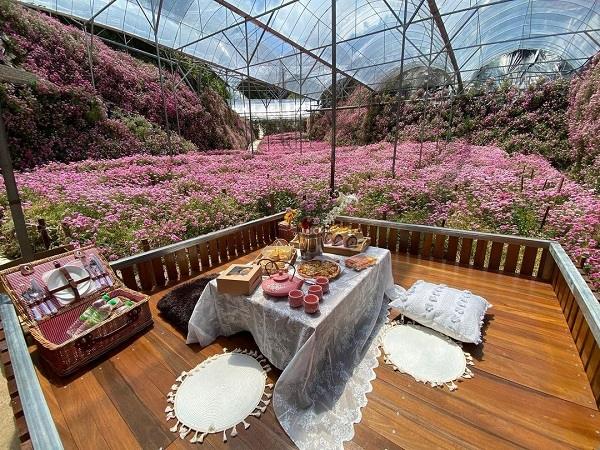 Driving the entire road trip from Singapore to Malaysia can be exhausting, so it's time to reward yourself with a picnic at the Cameron Flora Park. This is where to go in Malaysia from Singapore for an Insta-worthy experience as you dig into your picnic with a sea of pink flowers at the back. If you can't get enough of flowers, head on over to the Cameron Lavender Garden. Immerse yourself in a garden of lavender flowers, hydrangeas, and more while enjoying a nice lavender ice cream!
Estimated road trip time from Singapore: 7 hours 34 minutes
Pro tip: Go for some Puchong Yong Tau Fu before continuing your journey towards the Cameron Highlands. The food here will be more than enough to fill you up and there's also AEON BiG Puchong Utama nearby where you can stock up on snacks for the rest of your road trip.
8. Penang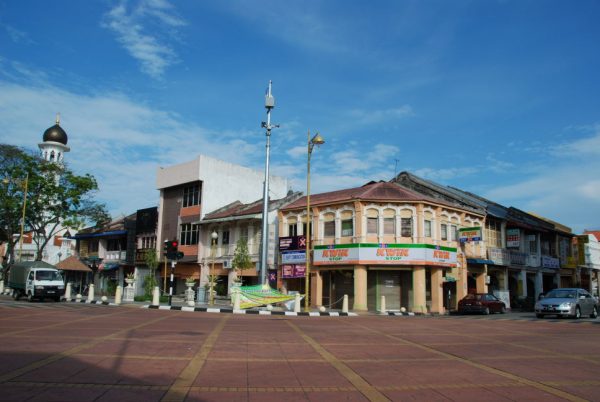 Looking to escape the frenzy of life in the big city? As one of the furthest road trip destinations in Malaysia, Penang stands as a bastion of old-world charm that contradicts the modern-day hustle and bustle. The combination of old and new makes visiting Penang feel like you're stepping into a time capsule. Everything from the preserved UNESCO World Heritage Sites to the striking street art further emphasises this!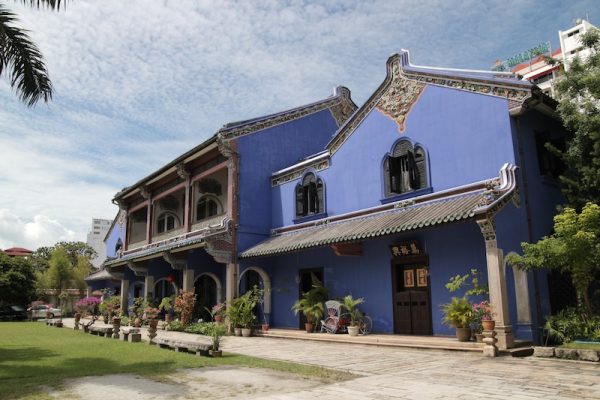 Speaking of preserved architectural marvels, our favourite has to be the Cheong Fatt Tze Mansion. Referred to as The Blue Mansion, it was built in the late 19th century and was the merchant's private residence. Boasting an eclectic mix of Asian and Western influences, the mansion is adorned with Gothic-style windows, stained glass and Chinese porcelain work that combine to give off an unmatched level of decadence. Functioning today as a hotel and museum, it stands as a popular icon and is one landmark you should certainly visit while in Penang.
Estimated road trip time from Singapore: 8 hours 15 minutes
Pro tip: Stop at Malacca to get food and do some shopping at Jonker Street. You can then compare this to Penang's Jonker Street and see which is your favourite one! Take your second break in Petaling Jaya to refuel your body at 1 Utama Shopping Centre and your vehicle at a nearby gas station!
9. Kuantan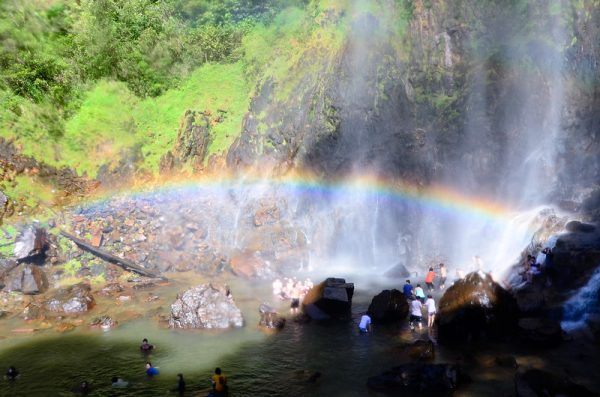 Never had the luck of spotting a double rainbow? Why not check out the one at Sungai Lembing's Rainbow Waterfall in Kuantan! While the journey for this road trip destination in Malaysia can seem tedious with the rough drive across rocky terrain and trekking past slippery rocks, the view is definitely worth it. Reach the premises before 10am and you'll spot a fascinating sight of a rainbow reflecting off the base of the waterfall to create a fainter bow above!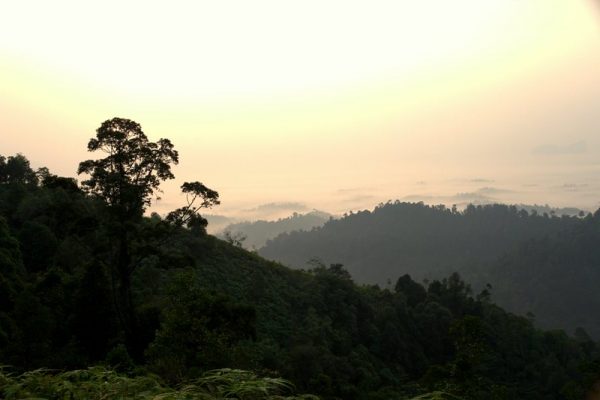 Looking to challenge yourself physically? Avid mountain hikers will find a huge payout when they reach Bukit Panorama's peak! Even though it stands at just 271m tall, the summit provides a stunning vista of Sungai Lembing that comes complete with picturesque sunrise and rolling hills. Beginner climbers should use the 1000 cement steps with handrails that shouldn't take more than 30 minutes to conquer!
Estimated road trip time from Singapore: 5 hours
Pro tip: Take a quick stop at Kota Tinggi where you can have some McDonald's and visit the nearby supermarket to stock up on more road trip snacks. You can also refuel your vehicle at the nearby petrol station and buy more titbits at the convenience store.
10. Kuala Terengganu
As one of the furthest destinations for any Malaysia road trip from Singapore, Kuala Terengganu is a location you'll have a blast at if you're a museum buff! Kuala Trengganu's State Museum holds the title of largest museum in South East Asia and occupies 27 hectares of land including galleries and open air exhibitions. You'll learn plenty, especially with their extensive collection of Keris (ancient Javanese daggers) and royal emblems.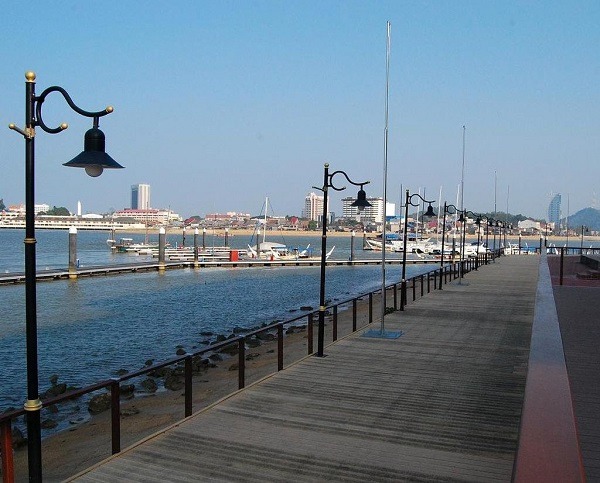 Besides being rich in history and culture, Kuala Terengganu is also fondly referred to as the Land of Turtles! Over at sites like Perhentian Turtle Sanctuary Beach and Rantau Abang, thousands of Leatherbacks and Olive Ridleys will gather to nest. While this number has dwindled considerably over the years, it's still worth a visit during June and July on the off-chance that you spot one of these gentle giants! Soaking in the wonders of nature doesn't end there. Stroll down the boardwalk along the harbour at Pulau Duyong and enjoy the starry night sky while watching the subtle lights from passing yachts. It's truly a sight to behold.
Estimated road trip time from Singapore: 7 hours 30 minutes
Pro tip: Stop at Chaah where you can visit Village Noodle & Cafe for a quick meal. You can also head to the nearby convenience store at the Shell petrol station to refuel your vehicle and get more snacks!
Road trip essentials to pack for your drive from Singapore to Malaysia
With some of these road trips destinations in Malaysia taking up to eight hour long drives, you'll need to ensure you're sufficiently equipped so you won't be travelling in discomfort. Here are some road trip travel essentials to pack for those long and drawn out rides.
1. Portable speakers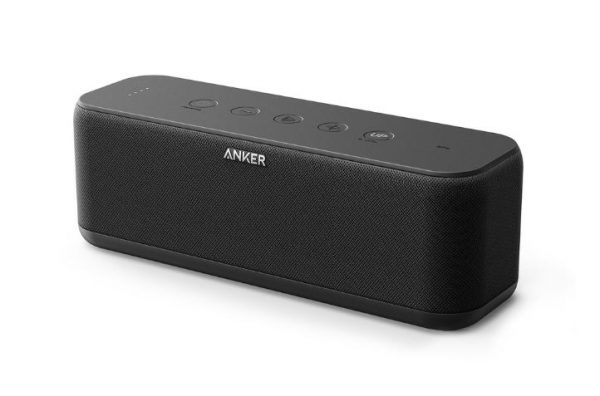 Every road trip needs a fun playlist to keep the gang hyped and in good spirits for the long ride! To keep you grooving, you'll need a powerful portable speaker to amplify your songs. From ones with outstanding sound quality to battery-powered speakers that last for more than 20 hours, here's our in-depth guide to shopping for the best wireless speakers.
2. Travel pillow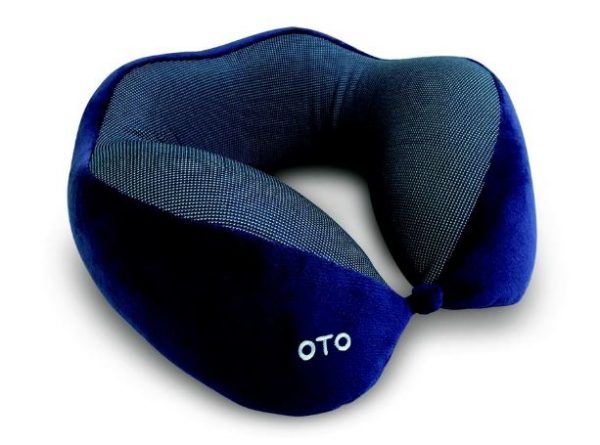 Just like long flights, lengthy drives can be strenuous on the neck and overall posture as you're forced to sit in an almost upright position for hours. To help remedy this, make sure to equip yourself with travel pillows. Need recommendations to meet your budget? Read our guide to the best travel pillows!
3. Portable power banks and charging cords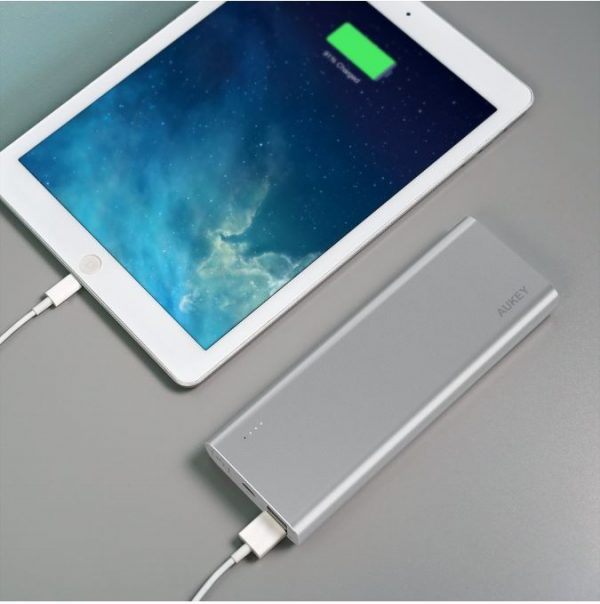 Instead of planning to ration out your power usage for electronic devices, why not buy a portable battery? Power banks keep your devices charged and ready for use at a moment's notice. For a buyer's guide, check out these best power banks you can buy today! Also, be sure to stock up on phone cables so you won't need to worry about misplacing or accidentally damaging them.
4. Snacks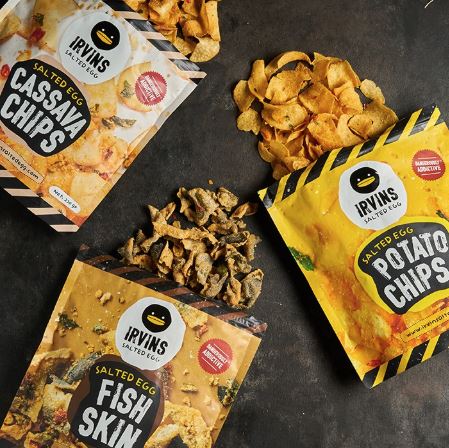 No Malaysia road trip from Singapore can be completed on an empty stomach! If you're looking to get to your destinations early, you'll want to keep pit stops to a minimum. To keep those hunger pangs at bay, we recommend bringing along your favourite snacks and sweets. Not sure what to pack? Check out our must-try Korean snacks and Japanese snacks!
5. Personal entertainment devices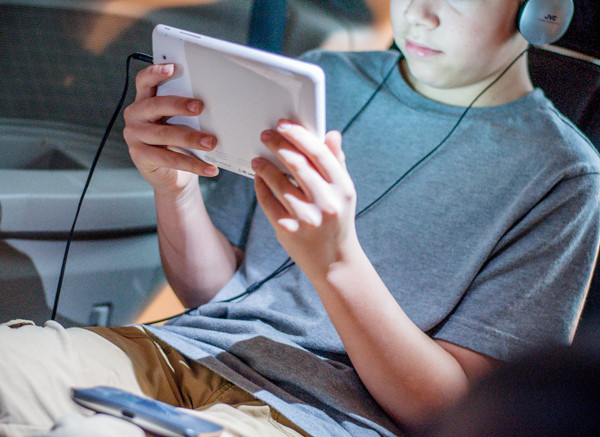 Nothing wiles away the hours like a good narrative! Whether you're clearing your movie backlog on your tablet or playing the latest Nintendo Switch games, these devices will definitely keep you entertained while on your Malaysia road trip from Singapore. In need of titles to keep you busy? Read our guide to best Chinese dramas and Korean dramas or check out our list of best Nintendo Switch games.
6. Cameras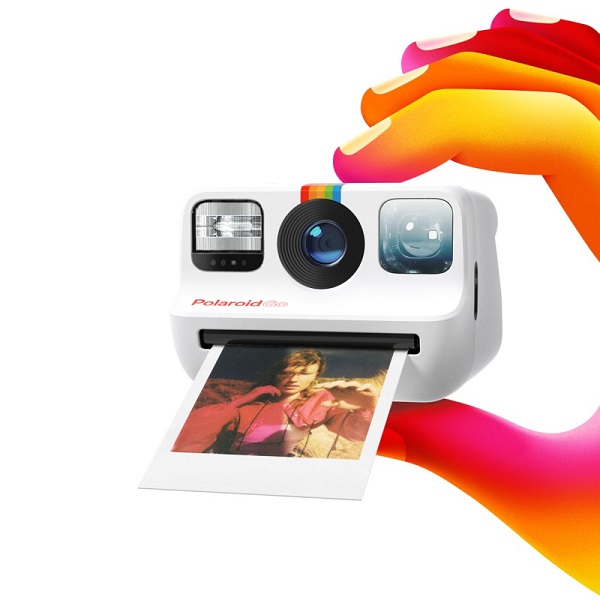 Don't forget to bring along your camera so you can document memorable moments from your road trip! There are also film cameras that have filters that give a retro feel to your pictures. These film cameras are perfect for giving your shots of rural Malaysia a subtle vintage vibe. When you're done with your Malaysia road trip from Singapore, go and develop your film so you can collate all these pictures into a photo album and memorialise your trip! 
7. Backpacks and travel document holders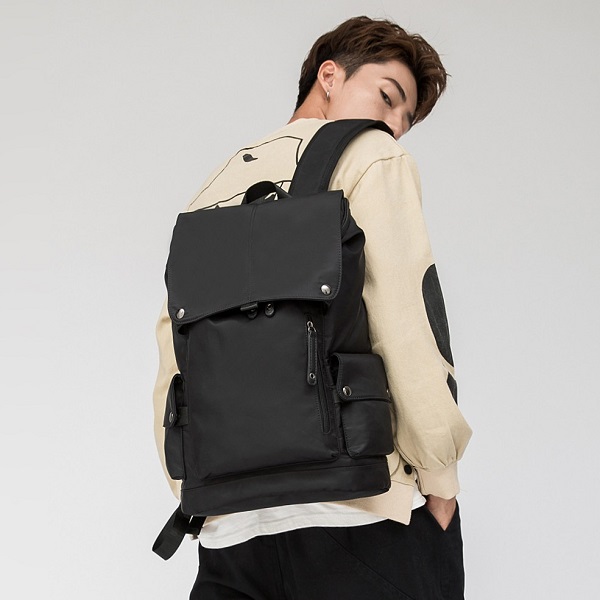 You'll need to get a proper backpack to fit all your travel essentials for your Malaysia road trip from Singapore. Not only does it need to be large enough for all your important travel items, you should also get one that is fitted with RFID. The RFID blocking layer will protect your bank cards and passports from skimmers who can easily steal information with a wireless scanner. This means that you should also get a travel document holder with RFID. Moreover, having a travel document holder means you won't have to go digging in your backpack for your passport!
8. Swimwear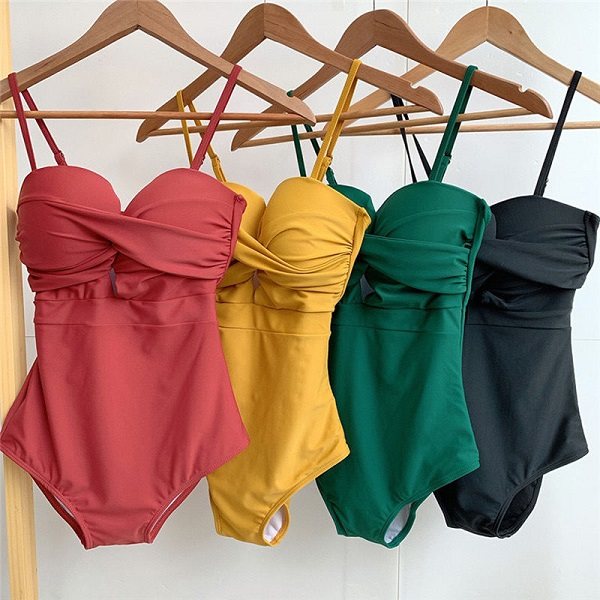 The best way to end off your Malaysia road trip from Singapore is by taking a dip in a pool or going for a swim at a beach. Stretch out your limbs and get swimming in your favourite swimwear and bikini! Don't forget to pack more than one bikini so you don't have to wait for the other to dry before going for another swim. Need help picking the perfect swimwear? Check out the best bikini types for each body shape!
9. Medical supplies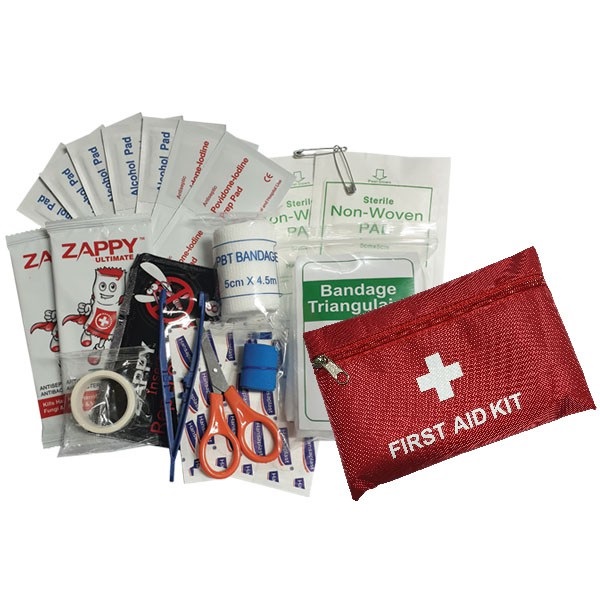 Another essential you need to prepare for your Malaysia road trip from Singapore is a first aid kit. It's important to have medical supplies on hand in case you get minor injuries as you explore the rural outdoors of Malaysia. 
Start organising a Malaysia road trip from Singapore
After going through our list of where to go in Malaysia from Singapore, we hope you're all set to have a fantastic Malaysia road trip! If you need a breather from all the driving, we recommend making a pitstop at a hotel along the way. Don't forget check out our ongoing partnership with Agoda Hotels for top-rated hotels – best prices guaranteed! You'll not only be able to pick from over 1 million hotels worldwide, but also stretch your savings with Shopee vouchers and coins! You can also consider getting some Transtar tickets for a bus ride into Johor Bahru if you're not intending to drive. Interested in a short getaway to paradise? Book a stay at one of the best Batam resorts or best Bintan resorts for an Insta-worthy vacation! Need help organising those travel essentials you're bringing abroad? Read up on our guide to choosing a luggage and check out our recommendations on the best luggage options in Singapore!
This article was updated on 29 July 2022. Additional research done by Rachel Tan.