With Hari Raya just around the corner, there's no doubt you'd want to look your very best; and there's no better way to achieve an instant glo-up than with a new hair colour. However, you may be unsure if your preferred hair salon uses halal hair dye – so that's when these halal hair dye boxes in Singapore come in handy! 
What does halal hair dye mean?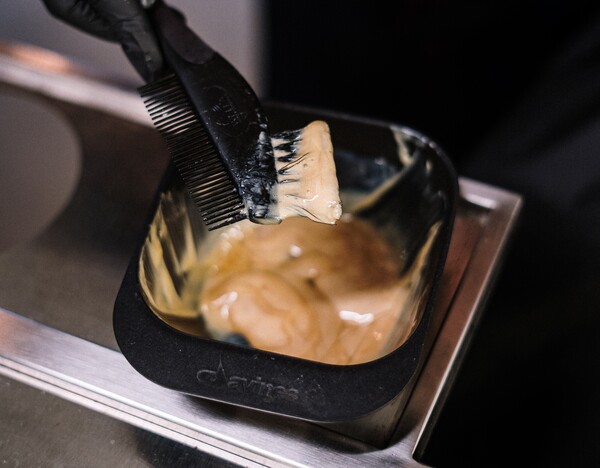 Halal is an Arabic term that refers to what is 'allowed' or 'lawful' in accordance with the Quran. When it comes to halal hair dye brands sold in Singapore, these products do not contain any harmful chemicals or animal-derived ingredients. In fact, their wudhu compliance is of the utmost importance. It ensures water permeability for the Muslims' cleansing ritual carried out prior to prayers (which include hair washing)! 
Shake things up with these halal hair dye brands in Singapore
1. Garnier Colour Naturals Hair Cream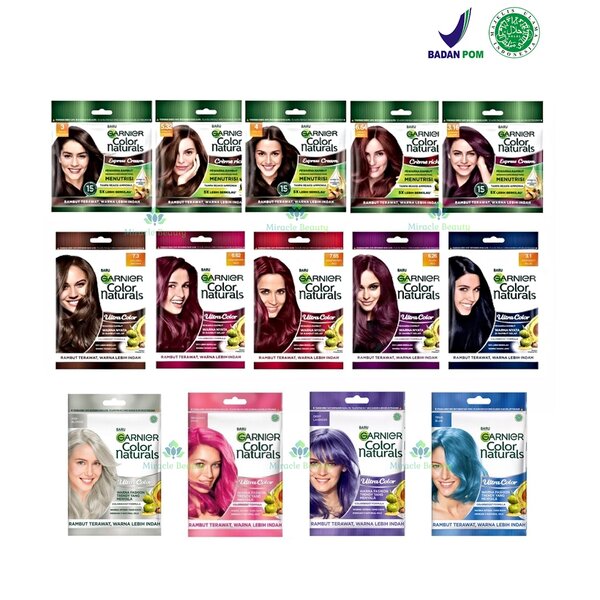 Recognised as one of the best tangle-free halal hair dye brands in Singapore, Garnier's Color Naturals (available on naturerepublicoriginalmurah.sg) is an ammonia-free hair colour that provides 100% grey coverage. This wudhu-friendly hair dye is infused with the goodness of three oils – almond, olive, and avocado – to nourish and increase hair shine. Over time, these hair oils also soften your locks, keeping those tangles at bay!
Furthermore, you won't have to worry about your hair colour fading even after Hari Raya is over. The Garnier hair dye guarantees an eight-week lifespan for its rich pigments thanks to the unique Colour Lock technology!
2. Gumash Nourishing Hair Colour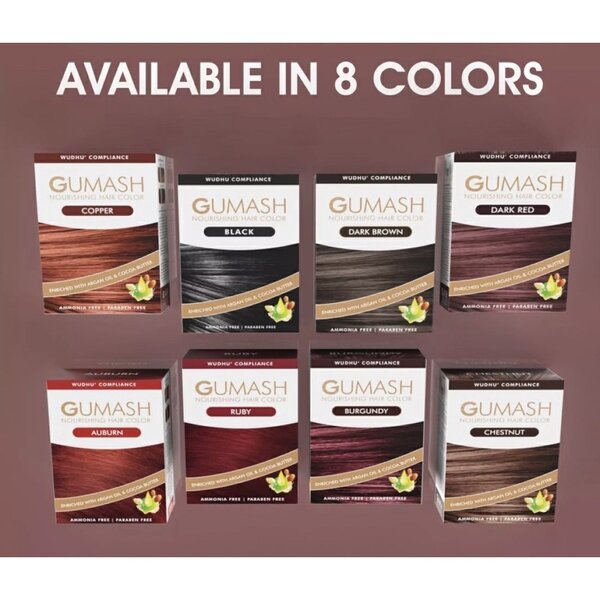 Concerned about the lingering smell of hair dye? There's none of that with Gumash Nourishing Hair Colour (available on 9mubarak), which has a sweet fruity scent! Specially formulated with henna, rest assured that it's a wudhu-friendly and long-lasting hair dye. You can also say goodbye to dry and frizzy hair with the addition of argan oil and cocoa butter!
For a subtle hair change, try the chestnut shade – the perfect colour choice that complements most skin tones. Be sure to follow up with the Gumash hair serum for an extra sheen to your tresses!
3. Miranda Hair Colour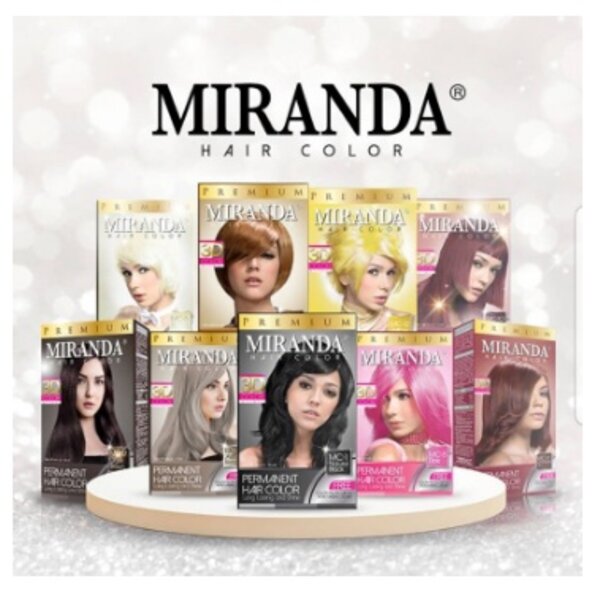 Slayyy with Miranda Hair Colour (available on ohanamart365ga.sg), a halal hair dye brand in Singapore that doesn't shy away from crafting striking and playful hues. With over 10 neon and pastel colours to choose from, this product is highly praised for the intense pigmentation it provides without compromising the condition of your hair..
The Miranda hair dye is recommended for those with sensitive scalp as it contains multivitamins with anti-irritant properties to ensure a comfortable dye. It also includes extra conditioner to keep your hair colour from fading too quickly while also nourishing your manes!
4. Shurah Hair Colouring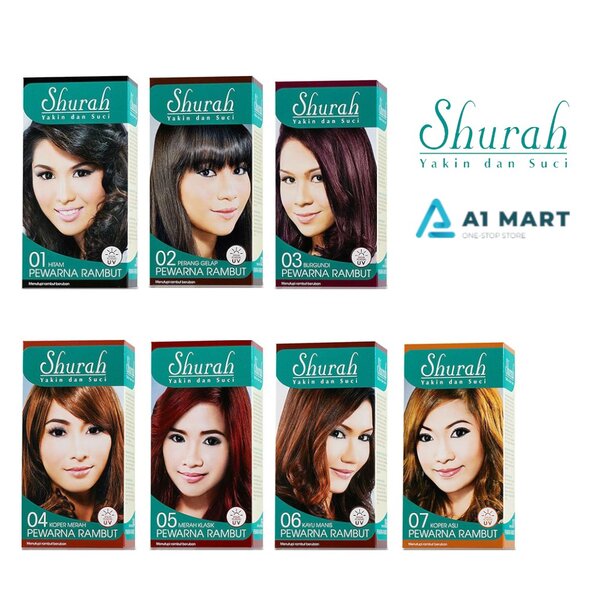 Unravel the secret to beautiful, healthy dyed hair with Shurah Hair Colouring (available on A1 Mart Trading). With natural ingredients like goat's milk, this halal hair dye brand in Singapore moisturises and protects your hair both during and after the dyeing process. It ensures stronger and healthier hair cuticles with the help of other ingredients like botanical extracts and essences too.
Shurah Hair Colouring further stands out from others for its UV Protection, which prevents colour fading and dryness due to sun damage. With seven classic shades of black, brown and red, you can be confident the colour stays true even after multiple washes! 
5. Issteru DIY Colour Hair Dye
Apart from trying the best Japanese skincare products, Issteru DIY Hair Colour Hair Dye (available on TKH ONLINE STATIONERY) is a great way to dive deeper into Japanese beauty. Issteru delivers vibrant colour turnout even on the darkest hair; the penetrating, no-drip formula evenly colours the hair in just 20 minutes, giving a beautiful finish.
This amazing result is all thanks to the star ingredient in this wudhu-friendly hair dye: petroleum jelly! Effective in combating flakiness and itchiness, this halal hair dye brand in Singapore is safe even for those with sensitive scalp. It also reduces the appearance of split ends to give you gorgeous locks! 
6. MADAM HENNA Organic Hair Dye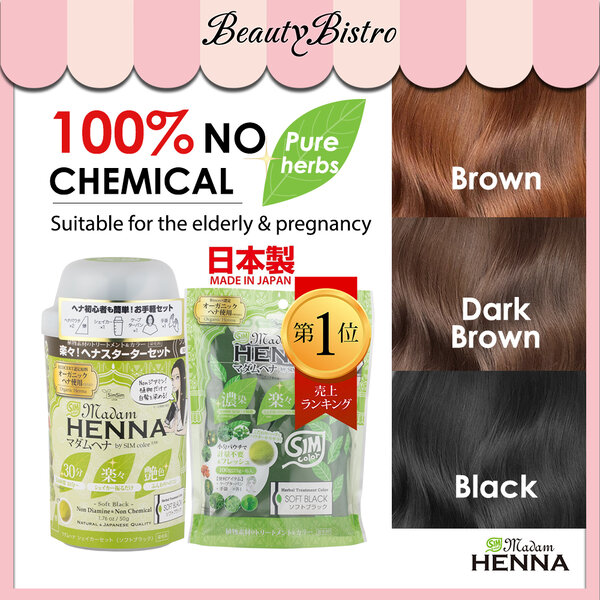 Labelled as a 100% high-quality organic certified henna hair colour from Japan, Madam Henna Organic Hair Dye (available on Beauty Bistro) promises to keep your hair soft and healthy with botanical pigments. In fact, using a herbal hair dye has several benefits: each shade is unique to you, and emerging root growth isn't as obvious as compared to other synthetic hair dyes!
Key ingredients such as turmeric and licorice are also blended to give you a supple and glossy hair treatment. With a one-push bottle, this halal hair dye brand in Singapore guarantees a mess-free application!
7. Revlon

Top Speed Hair Colour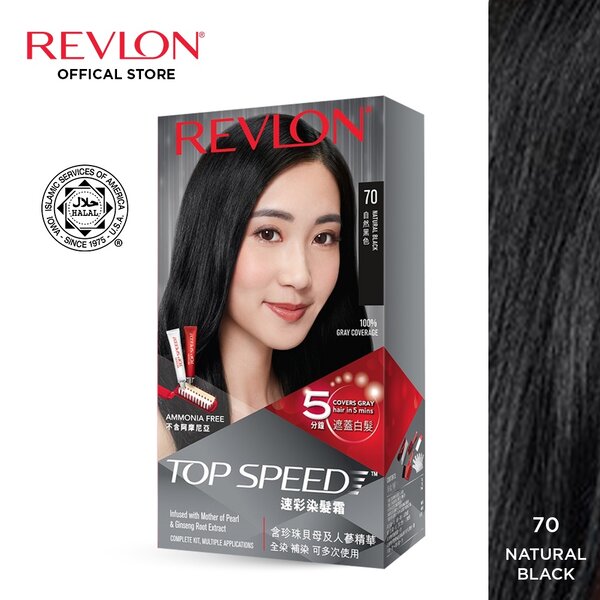 Offering a fuss-free and effective solution for grey hair coverage, it's no surprise that Revlon Top Speed Hair Colour (available on Revlon Official Store) is a popular option when it comes to halal hair dye brands in Singapore. This Revlon hair dye does not require pre-mixing: simply squeeze the colourant and developer onto the comb and viola, even hair colouring in minutes!
Specially designed for Asian hair types, Revlon promises natural looking hair with shades of black, brown and red. Enriched with mother of pearl and ginseng extract  – two key ingredients that strengthen your hair – you can now say hello to a shiny and nourished salon-like finish in the comfort of your own home! 
Rock your new hair colour for Hari Raya with these halal hair dye brands in Singapore
If you've been wanting to try a new hair colour for a while, it's time to do it with these halal hair dye brands in Singapore. Be sure to use the best hair masks and hair serums to keep your hair smooth and silky for Hari Raya. As you get yourself ready for the festive season, check out our Hari Raya decoration ideas to spruce up your home too! Don't miss out on our Hari Raya sale to snag any essentials at awesome prices!