Trying to find phones without a camera in Singapore for work or reservist can be challenging! With improved technology, every new smartphone on the market seems to boast even better built-in camera capabilities than their predecessors – not exactly what we are looking for here. To help you out, we've put together a list of the best non-camera phones and smartphones that can be used within army camps or at work — perfect if your new workplace is in a high-security area!
Are camera phones allowed in army camps?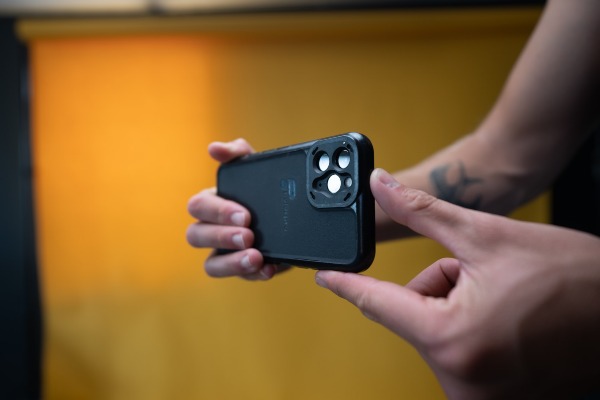 From March 2016, the SAF has eased rules on electronic devices in army camps:
Green Zones – Camera-enabled smartphones,

tablets

and

laptops

are allowed to be brought in. You can't take unauthorised photos or videos.

Red Zones – Camera-enabled smartphones are not allowed in high-security areas with classified information. You'll either have to leave it in designated locker facilities or disable the camera function in accordance with SAF standards.
Even though Green Zones in army camps means you can bring in your smartphones with cameras, it's still better to play it safe and check on intra-unit policies with your superior. If your camp is in a designated Red Zone, where camera-enabled smartphones are not allowed, your best bet is a non-camera smartphone or to disable your camera function in accordance with SAF standards. Read on down below for a guide on how to do the latter.
Can you remove camera from smartphone?
The short answer is yes, you can! If you're looking to explore other alternatives before going into non-camera smartphone options, here are two best approaches to convert your current mobile device into a phone without a camera:
Removing the camera module:

You'd need to disassemble your phone for this — the bright side, however, is that you'll be able to reinstall your smartphone's camera when required. To prevent accidental damage to your phone, we recommend engaging a professional to handle this complex operation instead of giving it a go on your own.

Sandblasting the camera lens:

A less delicate method, sandblasting your smartphone's camera involves using a piece of

sandpaper

to blur the phone's camera lens. While you'd run the risk of scratching other parts of your phone, this method is straightforward and effective.
Prior to modifying your smartphone, you should be certain that these modified phones are allowed in red zones — you wouldn't want to go through all the hassle for no reason! Do also ask your unit's security officer if proof of camera removal is required. If you're planning to go ahead with these methods, you'd want to avoid doing so with an expensive flagship mobile phone. We recommend conducting this operation on affordable entry-level smartphones.
Best non-camera smartphones in Singapore
1. SGINO 7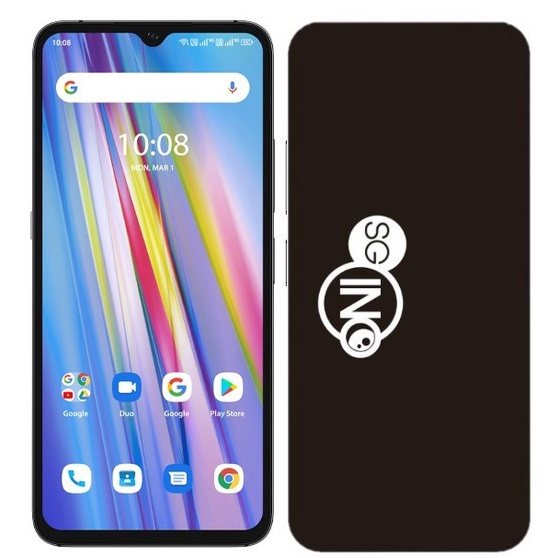 Homegrown brand iNo Mobile specialises in manufacturing non-camera smartphones. Despite having no camera function, they don't compromise on the phone's other performance aspects. The SGINO 7 (available on Sonic Connection) is the brand's latest release and comes with an impressive set of features for its affordable price point. Stand out specifications include the Android 11 operating system, 4GB of RAM and even a fingerprint scanner at the side for added security. Overall, SGINO 7 is a simple yet slick-looking phone without a camera, one you should definitely consider getting before heading to camp! 
2. NUU M19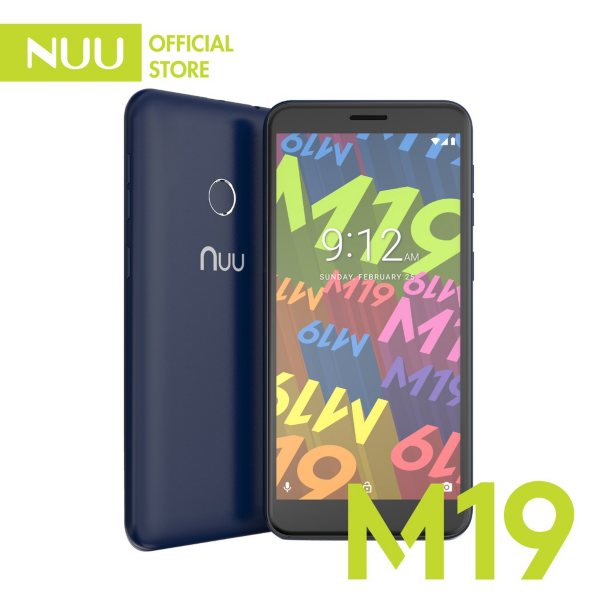 Too used to the smartphone interface? The NUU M19 (available on NUUMobile.official.sg) is the best non-camera smartphone with its high-resolution touch screen and large display screen size. This best non-camera smartphone also comes with the Android 9.0 operating system and a headphone jack so you can still plug in earphones to listen to some tunes. Apart from lacking front and rear cameras, the NUU M19 also has GPS disabled, so any form of location tracking is impossible. 
3. Nokia 215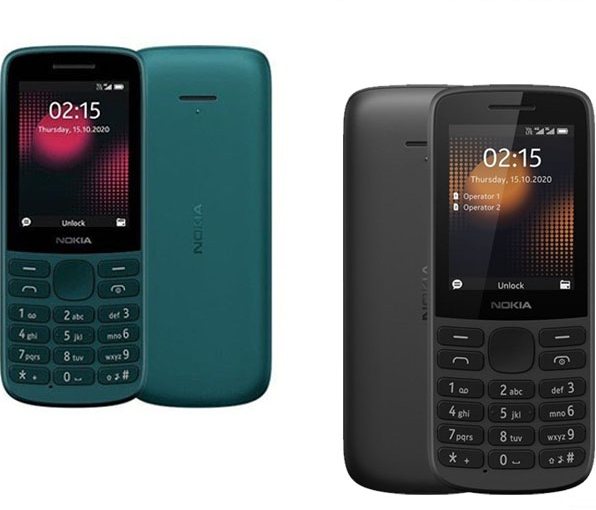 Despite their candybar phones being a popular pop-culture meme, the Nokia 215 (available on AZTELECOMMUNICATION) certainly holds its own in the non-camera smartphone space! By featuring a throwback design that pays homage to the early days of mobile phones, Nokia have redesigned their classic phones and added a modern ergonomic twist. At just 78.4-grams and 4.6-inches, we dare say this is one of the most portable phones without a camera! With additional 4G capabilities for casual internet use, the Nokia 215 is certainly worth considering if you're planning on travelling light! Besides, it's a non-camera smartphone that costs less than your average local data plan.
Overview of the best non-camera smartphones in Singapore
| | | | | | | | |
| --- | --- | --- | --- | --- | --- | --- | --- |
| Non-camera smartphone | Operating system | Screen size (inches) | Battery (mAh) | Dimension | Weight | Price | Best for |
| SGINO 7 | Android 11 | 6.5 | 1,400 | 75 mm x 162mm | 222g | ~$380 | Those working long-term in high-security areas |
| NUU M19 | Android 9.0 | 5.7 | 2,800 | 72mm x 150mm | 102g | ~$80 | Those who require a GPS-disabled phone |
| Nokia 215 | S30+ | 2.4 | 1,100 | 51mm x 125mm | 90g | ~$50 | Those who prefer lightweight phones |
Best non-camera phones in Singapore
4. Nokia 105
If you ask any lao jiao (someone older or more experienced) which affordable non-camera phone they recommend for you to own in a red zone, odds are they'll point you to Nokia phones! Out of their lineup, your best bet will be Nokia 105 (available on Sonic Connection). Despite its low price tag, Nokia has jam-packed plenty of features into this no-frills device! With a Dual-SIM feature, you'll get to use your work contact and personal contact on this best non-camera phone. There are also games where you can pass the time if your journey to work is long and boring. From its minimalist look and removable battery, you'll find all the necessities here to make using this best non-camera phone a breeze. Psst, this phone also allows a good social media detox during your reservist!
5. Philips E109C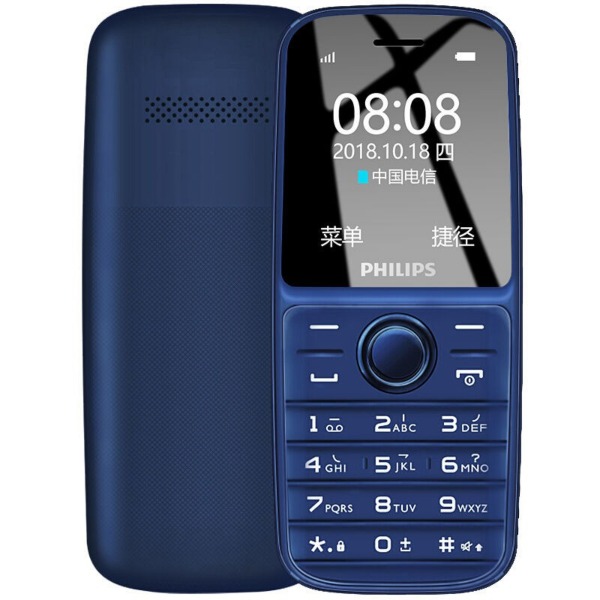 Too busy with work and only need a basic phone for calling and sending text messages? The Philips E109C (available on 6cbx8w_7jx) is one of the best non-camera phones that has all the specifications you'll need for those long work nights. You can choose from the basic 2G Philips E109C or go for the 4G version where all your phone's contents will load up faster. This best non-camera phone also boasts a memory capacity of 256GB, so you'll have more than enough space to store those important text messages.  
6. Samsung E1272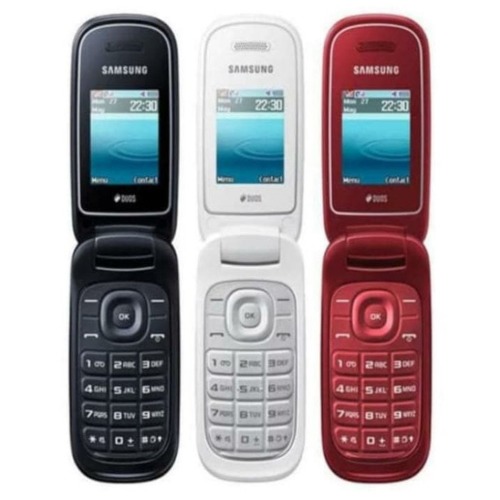 Does your vocation or posting require you to regularly carry out physical and laborious tasks within camp red zones? Trying to fiddle with a large phone while lugging heavy equipment can be cumbersome. The Samsung E1272 (available on suhe_id.sg) is a compact clamshell mobile phone that not only fits perfectly in the palm, but also brings back nostalgic memories! Despite its small frame, you can still use this best non-camera phone to tune in to your favourite radio station!
7. Nokia 2300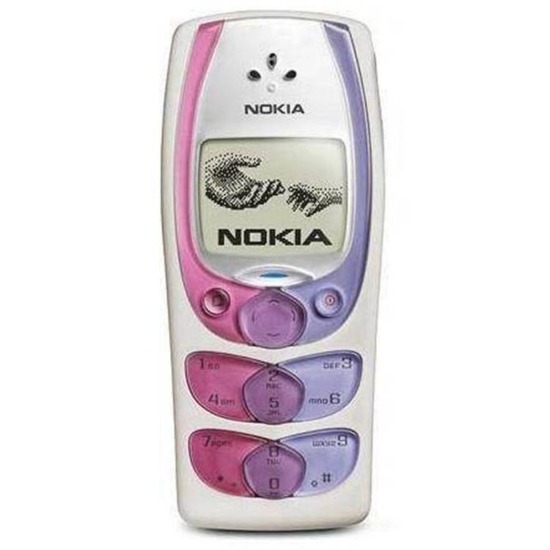 Take a trip down memory lane with the Nokia 2300 (available on spet.3c.sg). This best non-camera phone is not just sturdy and durable, but also unbelievably affordable. You don't have to feel heartpain if you accidentally misplace this phone. Also, this basic mobile phone is made to last a lifetime, so you won't have to worry about totaling it during accidental drops. The Nokia 2300 is also thick enough to make sure that you'll be able to have a good grip on it. 
8. Nokia X1-01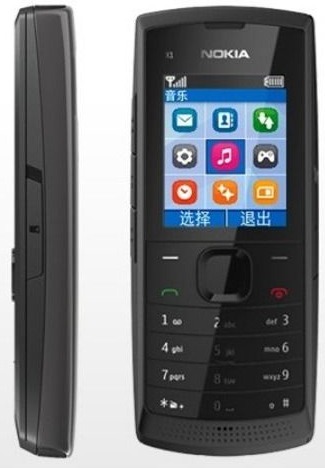 Not keen on spending too much on a designated non-camera phone? The Nokia X1-01 (available on gbp7iw2p_q) comes with a dual-SIM feature so you remain contacted even when you're using an overseas SIM card for your military overseas exercises! Simply insert both your local SIM card and overseas SIM card into the Nokia X1-01 and all your text messages and phone calls will be directed to the same phone. This Nokia phone also has a battery capacity that can last for more than 1,000 hours, so you don't have to worry about its juice even when you're outfield. 
Overview of the best non-camera phones in Singapore
| | | | | | | |
| --- | --- | --- | --- | --- | --- | --- |
| Non-camera phone | Screen size (inches) | Battery (mAh) | Dimension | Weight | Price | Best for |
| Nokia 105 | 1.8 | 1020, removable | 50mm x 121mm | 80.2g | ~$65 | Those who don't have regular access to power sockets to charge their phone |
| Philips E109C  | 1.8 | 1000 | 46.5mm x 118.5mm | 77g | ~$60 | Those who need a non-camera phone with high storage capacity |
| Samsung E1272 | 1.77 | 800, removable | 46.5mm x 95mm | 82.9g | ~$120 | Those who need a lightweight phone |
| Nokia 2300 | 2.2 | 850, removable | 46mm x 107mm | 92g | ~$20 | Those who require a sturdy, durable phone |
| Nokia X1-01 | 1.8 | 1320, removable | 47mm x 112mm | 91g | ~$50 | Those looking for a value for money option |
Pair the best non-camera phones with affordable electronic devices
Whether you're looking for the best non-camera phones or wanting to sandblast your phone's camera, we hope you've solved your dilemma! Before enlisting or returning for reservist, you should also buy some of these best phones for elderly to keep in touch with your elderly parents and grandparents. As some of these non-camera phones do not have internet access, you may be bored when travelling to camp or work. Here's where the best ebook readers will come in handy to help you pass the time! Once the work week is over, spend your weekend at these Haji Lane bars and cafes to chill with friends! 
This article was updated on 13 April 2022. Additional research done by Caryn Tan.