Move over, K-dramas. While we're still in love with our oppas, it's time to recognise the new trend in town. From historical dramas filled with thrilling action scenes to modern romantic stories that will melt your heart, Chinese dramas have gained a huge following across the globe. Whether you're new to C-dramas or are an avid fan looking for new titles to watch, here are some of the best Chinese dramas in 2023 that will have you hooked! Psst, we've also included a bonus of the best Chinese dramas from 2021 that has high rewatch value!
Why are Chinese dramas so popular?
Chinese dramas (or C-dramas, to be casual) have been taking over the screen by storm lately with amazing cast lineups and intriguing storylines. As China becomes a global entertainment powerhouse, more investments are pumped into producing high quality drama series. According to South China Morning Post, it's not rare for C-dramas to cost more than a whopping 100 million yuan (~SGD21.3 million)! With high quality production and a stellar cast, it's no wonder Chinese dramas have been attracting more and more viewers from around the world!
Best Chinese historical dramas in 2023
1. Thousand Years For You 请君 (Ongoing)
If you're a diehard C-drama fan, Ren Jia Lun will be no stranger to you. Known as one of the best looking actors for historical characters, Ren Jia Lun has once again donned his suave general armour for Thousand Years For You. Similar to his previous famous works (such as One And Only, The Blue Whisper), this drama is also a tear-jerking one – except you'll be crying tears of joy! That's because Thousand Years For You is a light-hearted drama filled with hilarious moments and witty lines that will surely lift your spirits after a long day. 
Synopsis: Three thousand years ago, a war between the mortal race and spirit clan left YunXi, a saintess, severely wounded. Before her death, YunXi (Li Qin) left her energy core in the hands of Lu Yan, the leader of the mortal race – and Lu Yan (Ren Jia Lun) emerged victorious. However, Lu Yan disappeared mysteriously thereafter and left behind legends of his courage and bravery. 
Three thousand years later during the start of the republican era, Yu Deng Deng, the chief of a bandit-like clan, accidentally activated a life-like mural of a handsome general while exploring a mountain. Unknown to her, the man that emerged from the painting was Lu Yan, who is on a quest to find YunXi – across time and space. Will Lu Yan adapt well in the republican era and can he figure out why Yu Deng Deng has an uncanny resemblance to YunXi? 
Cast: Ren Jia Lun, Li Qin, Chen Xi Jun, Chang Long, Wu Ming Jing, Song Wen Zuo
Genre: Romance, wuxia (martial heroes), fantasy
Episodes: 36
Available on: iQiyi
2. Hu Tong 胡同 (Ongoing)
We've seen Zhao Lu Si in many historical dramas this 2023, but Hu Tong sets itself apart as the drama is set in the Chinese Republican era. Also known as Alley, Hu Tong has been stirring up fans' hearts since its announcement and it felt like Christmas came early when the first episode aired this September! Stay tuned for more cute antics from Zhao Lu Si and watch the chemistry fly between her and Neo Hou in this new Chinese drama of 2023!
Synopsis: If you're a history buff – especially for China's history, you'll immediately take a liking to Hu Tong. Set in the early days of liberation, the young Tian Zao (Zhao Lu Si) is committed to serving her community. She engages herself in grassroots work and climbs her way into becoming the leader of the resident's committee. Her daily job scope? Catching spies, curbing illiteracy and organising charities to fund the volunteer army. Even after 70 years of dedication, Tian Zao did not retire. Instead, she groomed the next two generations of leaders for the resident's committee – her daughter and granddaughter! 
Cast: Zhao Lu Si, Hou Ming Hao, Tang Zeng, Chi Shuaim Zhang Hao Yue, Wang Xin
Genre: Romance, life
Episodes: 36
Available on: MangoTV
3. Love Between Fairy And Devil 苍兰诀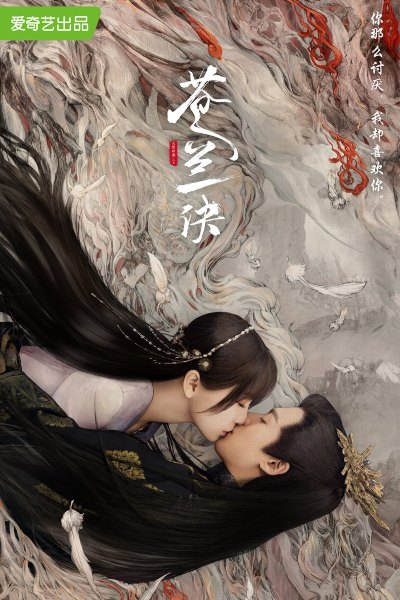 As cliche as the title sounds, Love Between Fairy And Devil is one of the best Chinese dramas of 2023 if you're looking for an easy watch. It is adapted from the famous novel Cang Lan Jue and talks about the unfaltering love between the demon lord and a lowly immortal. We're excited to see the playful and cheeky Dylan Wang (you may remember him as Dao Ming Si from Meteor Garden 2018) act as the ruthless anti-hero! Psst, you will get your fair share of overbearing powerful male lead (霸道总裁) and cheesy damsel in distress moments – if that's your cup of tea!
Synopsis: Dong Fang Qing Cang (Dylan Wang) is the fearsome demon lord who wiped out an entire Po Xin tribe before being trapped in the Hao Tian Tower. One of the immortal girls in the tribe is reborn after 10,000 years and goes by the name of Xiao Lan Hua (Yu Shu Xin). By accident, Xiao Lan Hua releases Dong Fang Qing Cang, unaware of the bloodshed in her previous lifetime. Harbouring ill intentions to sacrifice Xiao Lan Hua's immortal soul to undo a curse placed on him, Dong Fang Qing Cang keeps Xiao Lan Hua close to him. However, the heartless demon soon finds himself falling in love with the sweet and innocent Xiao Lan Hua. 
Cast: Yu Shu Xin, Dylan Wang, Xu Hai Qiao, Cristy Guo, Zhang Ling He, Charles Lin
Genre: Historical, wuxia (martial heroes), romance, fantasy
Episodes: 36
Available on: Netflix
4. Who Rules The World 且试天下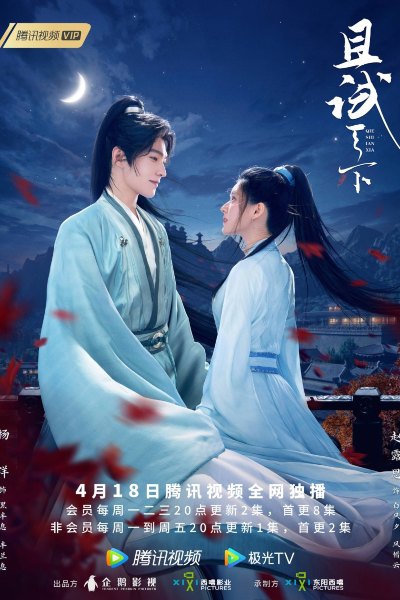 2023 is sure to be a good year for C-drama fans with the release of many long-awaited titles such as Who Rules The World. Starring our golden boy, Yang Yang, and national goddess, Zhao Lu Si, Who Rules The World will mark the first collaboration between the two powerhouses. Having seen Yang Yang's awesome chemistry with A-listers like Zheng Shuang, Dilraba Dilmurat, and Liu Yi Fei, it's no doubt that we will see sparks fly between him and the young Zhao Lu Si. There is no way this show won't make it onto our must-watch Chinese drama list for 2023! 
Synopsis: Bai Feng Xi is a female swordsman who lives and speaks freely, wild as the wind. Meanwhile, Hei Feng Xi is the complete polar opposite — graceful, honourable, and tolerant. There is a saying in the martial arts world, "Wherever Bai Feng Xi goes, Hei Feng Xi is near." Even though the two are constantly at loggerheads, Hei and Bai Feng Xi are always there for one another in adverse times. The duo work to bring peace to the martial arts world, tapping on the vast intel that Hei Feng Xi possesses. But the scheming Hei Feng Xi is hiding a big secret (Highlight for spoiler: He is actually Feng Lan Xi, the second prince of Yongzhou)! Will Bai Feng Xi ever find out?
Cast: Yang Yang, Zhao Lu Si, Xuan Lu, Leon Lai, Lin Rui Lin
Genre: Historical, wuxia (martial heroes), romance
Episodes: 45
Available on: WeTV, Netflix
5. Love Like The Galaxy: Part One & Two 星汉灿烂/月升沧海
The pairing of Leo Wu and Zhao Lu Si isn't exactly new considering both actors were part of the main cast in The Long Ballad. However, this will be the first time the two stars act as lovers and it's making the C-drama fandoms go wild! It's no wonder Love Like The Galaxy was one of the most highly anticipated Chinese dramas of 2023 that's a must-watch for all drama fanatics. 
Synopsis: Zhao Lu Si plays Cheng Shao Shang, the ill-fated girl who's left behind by her parents due to war. Living under the shelter of her nasty aunt, Shao Shang has no choice but to put on a pretence to avoid being punished. But this has taken a toll on her emotional and mental health, and Shao Shang grows up to be both pragmatic and insecure. This hinders her when she's looking for a partner for marriage. The three men in her life — Ling Bu Yi (Leo Wu) who's the emperor's adopted son, Yuan Shen (Li Yun Rui) of the esteemed Bailu Mountain, and Lou Yao (Yu Cheng En) the aristocrat — have their own strengths and weaknesses, and it's up to Shao Shang to decide who she wants to hand her heart to. 
Cast: Leo Wu, Zhao Lu Si, Li Yun Rui, Yu Cheng En
Genre: Historical, mystery, romance, political
Episodes: 56
Available on: WeTV, Viu
6. Immortal Samsara: Part One & Two 沉香如屑/沉香重华
After Eternal Love (三生三世十里桃花), we haven't quite found an equally good historical drama that left a hole in our hearts. That's until Immortal Samsara aired this summer! Starring Yang Zi, one of the most popular Chinese actresses right now, and Cheng Yi (how can we forget his amazing acting as Yu Si Feng in Love and Redemption?), there's no way Immortal Samsara won't make it to our list of the best Chinese dramas for 2023. Brace yourself for a roller coaster of emotions as we navigate trials and tribulations with our two gorgeous main characters!
Synopsis: As the sole descendant of the sacred Four-Leaved Lotus tribe, Yan Dan (Yang Zi) finally transforms into human form. However, she is about to face the greatest trial of her life – falling head over heels for Lord Ying Yuan (Cheng Yi), the Supreme Lord of the Nine Heavens. The biggest obstacle in their relationship? A strict rule that forbids love within the realm. And to add on to that, Lord Ying Yuan's scheming and cold hearted personality is a hard nut to crack – or is he? Braving through obstacles and challenges, the pair develops a love so deep, it is unforgettable and indestructible even after 900 years. 
Cast: Yang Zi, Cheng Yi, Ray Chang, Meng Zi Yi, Lin Yuan, Zhu Yong Teng
Genre: Romance, wuxia (martial heroes), fantasy
Episodes: 59
Available on: Youku, Viu
7. A Dream Of Splendor 梦华录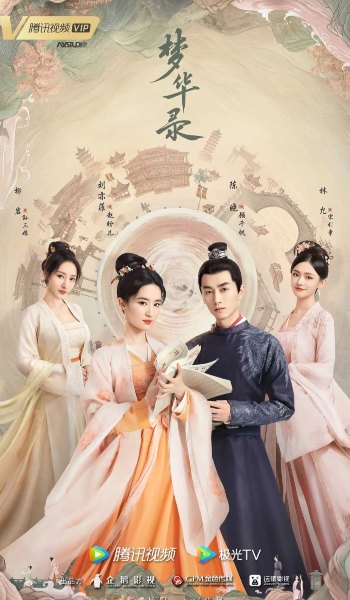 Dubbed one of the most beautiful Chinese actresses in China, Liu Yi Fei has finally returned to the small screen after 16 years. Many of you may recognise her as Hua Mulan in Disney's Mulan film. And what is a more fitting drama comeback than A Dream Of Splendor, an adaptation from Saving The Courtesan? This famous classic story from the Yuan Dynasty has been adapted into movies, plays and Chinese operas over the years – it's no wonder so many has been waiting in anticipation for Liu Yi Fei's version of the beloved classic story!
Synopsis: Zhao Pan Er (Liu Yi Fei) is a witty and savvy teahouse owner in Qiantang. Her business blooms as she awaits for news of her fiancé , who is trying to pass his imperial examinations. However, things don't turn out as planned when she is notified that her fiancé has passed the exam and is now an official in the Capital of Bian Jing – with a wife! Not resigned to fate, Pan Er travels to the capital in search for the truth. Many challenges await Pan Er in the capital, but with the help of her two bestfriends and the scheming yet handsome Gu Qian Fan (Chen Xiao), Pan Er succeeds in finding new love and building her teahouse into the most successful restaurant in Bian Jing!
Cast: Liu Yi Fei, Chen Xiao, Liu Yan, Liu Yun, Gao Chang Yuan, Xu Hai Qiao
Genre: Historical, romance
Episodes: 40
Available on: Viu
8. The Blue Whisper: Part One & Two 与君初相识/恰似故人归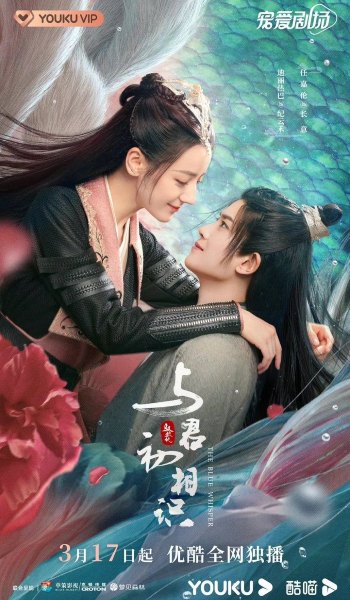 Take a swim in the deep blue sea with The Blue Whisper: Part One as we learn more about mermaids and demons! Almost every Dilraba Dilmurat's show is a big hit, and we believe The Blue Whisper would be no exception. What's more, she will be acting alongside the nation's heartthrob, Ren Jia Lun (who has toned up for his merman scenes)! 
Synopsis: This two-part drama series depicts the struggles of Ji Yun He (Dilraba Dilmurat) who is a powerful demon master (someone who eradicate or control demons) residing in the Demon Valley. She longs to explore the world free of her responsibilities but is held back by a dark secret. Her mundane life gets disrupted when the cruel Princess Shunde sends a merman, Changyi, to the valley. She tasks Yun He to make the merman speak human language, grow human legs and serve her with unwavering loyalty. However, as Yun He spends time with Changyi, she becomes torn between a choice of her own freedom or his. 
Cast: Dilraba Dilmurat, Ren Jia Lun, Xiao Shun Yao, Cristy Guo
Genre: Historical, wuxia (martial heroes), romance, fantasy
Episodes: 30
Available on: Youku, Netflix
9. Ms. Cupid In Love 姻缘大人请留步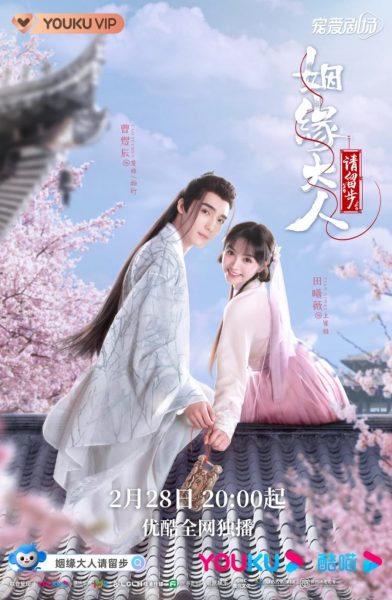 Remember Jin Zi Xuan from The Untamed? The young master of the Jin Clan is back in action again, this time as a charming immortal in Ms. Cupid In Love! While many historical xianxia (fantasy martial arts) dramas have a darker theme and heavier plot, Ms. Cupid In Love is a fun light watch – perfect for days when you want to take your mind off work or school stress! 
Synopsis: Bo Yan (Cao Yu Chen) is an unfazed thousand-year-old immortal who has dealt with all kinds of mortal affairs. However, he accidentally screws up the marriages within the mortal world and is demoted to the mortal realm as punishment. In the mortal world, he meets Shangguan Ya (Tian Xi Wei) who is a quirky young woman running a matchmaking business. The two team up to save the world's marriages from chaos and gradually develop feelings for one another. However, can a human and an immortal really be together? 
Cast: Cao Yu Shen, Tian Xi Wei, Xiao Yu Liang
Genre: Historical, romance, wuxia (martial heroes), fantasy, comedy
Episodes: 24
Available on: Viki, Youku
10. The Autumn Ballad 嫣语赋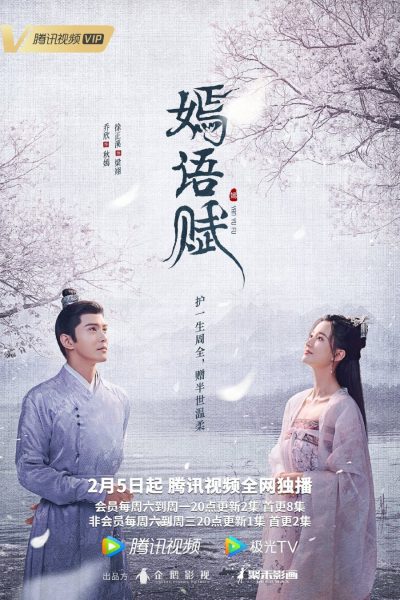 In ancient times, women are expected to be docile, submissive and graceful. This is seen in many of the best Chinese historical dramas of 2022 and 2021. However, our protagonist in The Autumn Ballad is exactly the opposite! She is kickass, strong and opinionated – definitely out to shatter the damsel in distress stereotype. Watch as Qiu Yan battle all odds and stand out for herself through the ups and downs in The Autumn Ballad! 
Synopsis: Despite being born to the prestigious Qiu family, the witty and strong-willed Qiu Yan (Qiao Xin) is the daughter of a lowly concubine. As such, the Qiu family doesn't pay much attention to her and are quick to marry her off when she comes of age. When her fiancé dies during the marriage ceremony, Qiu Yan is marked as a woman who brings bad luck to her husband. As such, she is forced to be entombed alive with her husband. To escape from this ill fate, Qiu Yan runs away and is caught by the cold-faced duke, Liang Yi (Jeremy Tsui). Liang Yi finds her different from the typical submissive ladies in town and decides to help her find a way out of this tricky situation. 
Cast: Jeremy Tsui, Qiao Xin, Lin Rui Lin, Kabby Hui
Genre: Historical, romance, mystery
Episodes: 34
Available on: WeTV
11. Sassy Beauty 潇洒佳人淡淡妆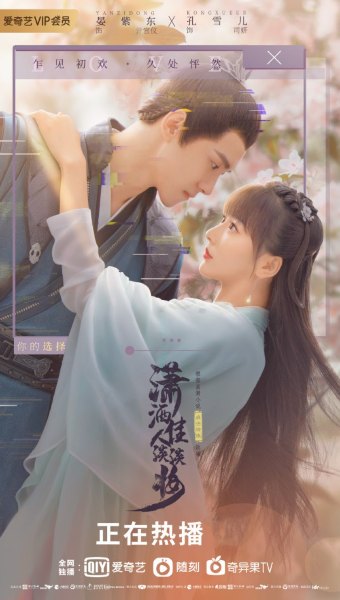 If you're a fan of romance simulation games – video games with dating sims and a strong focus on relationship development, Sassy Beauty will be right up your alley! Marrying historical drama storylines with VR game technology, Sassy Beauty will have you blushing as our protagonist chooses between several rich and handsome heroes during her involvement in the game! This is the best 2023 Chinese drama if you're up for a fun rom-com! 
Synopsis: Beauty blogger Si Yan (Snow Kong) is sucked into a historical Chinese-style beauty VR game by accident. To her frustration, she is assigned the role of a lowly dressing maid. Unable to escape the game, Si Yan decides to take advantage of her superb makeup skills and knowledge to climb the social ladder and make a name for herself in the game. Just as things are going well for her, the game decides to distract her with a handful of handsome young heroes who are out to steal her heart! Can Si Yan withstand the seduction and make it to the top rank to escape the game? 
Cast: Snow Kong, Yan Zi Dong
Genre: Historical, romance, comedy, fantasy
Episodes: 24
Available on: iQiyi
12. Oh My Lord 惹不起的千岁大人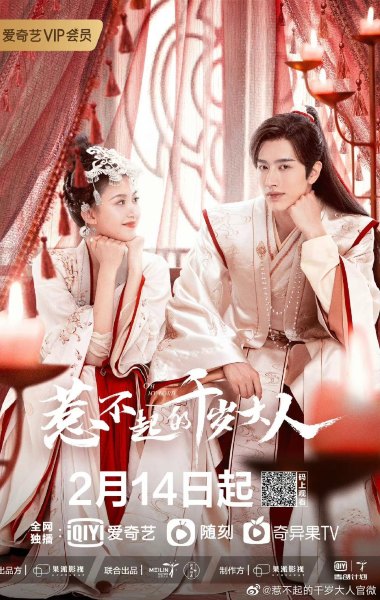 Get ready to feast your eyes on the most handsome man of Fuxian City in Oh My Lord! Starring our favourite duo, Luo Zheng and Ji Mei Han from Make My Heart Smile, this drama tells of a fluffy romance that's filled with comedic twists and turns! If you're looking for a drama that will put a smile on your face and actors that are easy on the eyes (wink), this is the best 2023 Chinese drama to add to your watch list!
Synopsis: Fuxian City is a place where beauty is held in high regard. To put it bluntly, you will be set for life if you've got good looks. As such, the Fuxian people spend most of their time trying to improve their appearance. But no matter what they do, no one can beat the handsome Lord QianSui (Luo Zheng). Despite being the most good looking man, Lord QianSui has a cold, unapproachable and unpredictable personality. He is also a eunuch who is highly regarded by the city lord. However, Lord QianSui hides a big secret – he is uncastrated and is only pretending to be a eunuch to uncover a mystery. By fate, Lord QianSui meet Chen Youyou (JI Mei Han), a witty and cheerful girl who is forced to marry him. While Lord QianSui hides his identity and tries to trick Chen Youyou, he unknowingly finds himself falling for her. 
Cast: Ji Mei Han, Luo Zheng
Genre: Historical, romance, comedy
Episodes: 15
Available on: iQiyi
13. Royal Feast 尚食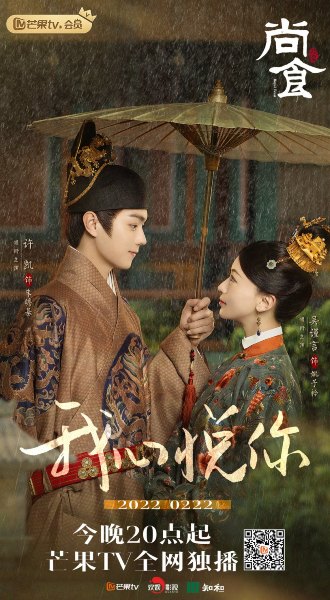 If you're a huge fan of Story Of Yanxi Palace, we've got great news for you! Even though Wei Ying Luo and Fuca Fu Heng didn't have a happy ending in Story Of Yanxi Palace, the two have reunited again in Royal Feast (squeals)! This time, they play the roles of the Emperor and a maid of the food bureau. You can expect many mouthwatering culinary scenes and even gain some recipe inspirations from more than 1,000 dishes shown in this best 2023 Chinese drama! Doesn't this drama remind you of the hit Korean culinary-themed historical drama, Jewel In The Palace? According to Mango TV, Royal Feast has hit more than 400 million views within five days of its debut. Now, this is surely the latest Chinese drama you won't want to miss!
Synopsis: During the Ming dynasty, Yao Zi Jin (Wu Jin Yan) enters the palace to be a maid of the food bureau. Here, she creates many amazing gourmet dishes that impressed the Forbidden City. As she works her way up to become the head chef at the imperial palace, she encounters an unexpected romance with Zhu Zhan Ji (Xu Kai), the crown prince who is next in line for the throne. 
Cast: Xu Kai, Wu Jin Yan, Wang Yi Zhe
Genre: Historical, food, romance
Episodes: 40
Available on: WeTV, Mango TV, 
Best Chinese romantic modern dramas in 2023
14. The Oath Of Love 余生,请多指教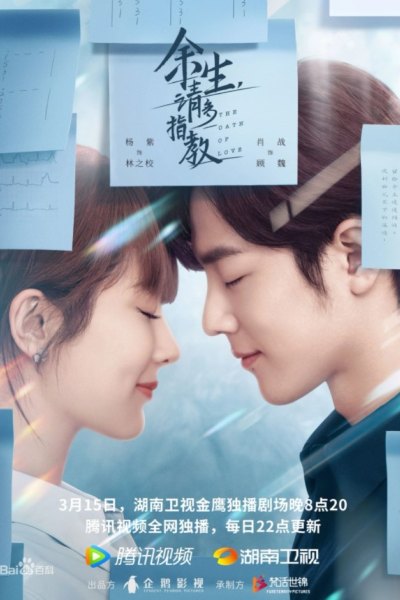 Love a good medical drama? Then, The Oath Of Love will be one of the best C-dramas of 2023 that is not to be missed! Headlined by some of the most popular actors of the year, think Yang Zi and Xiao Zhan, The Oath Of Love garnered loads of excitement among fans back when it was set to premiere in 2019. However, the show was delayed for almost three years and we finally get to watch this masterpiece after a long wait!
Synopsis: Budding cellist Lin Zhi Xiao (Yang Zi) has big dreams – to become a renowned cellist. However, her world comes to a grinding halt when the family discovers the secret her father has been hiding – cancer. To make matters worse, Zhi Xiao rubs Gu Wei (Xiao Zhan) in the wrong way, not knowing that he is the doctor in charge of her father's treatment. Through bickers and apologies, Zhi Xiao and Gu Wei establish a mutual understanding and finds love along the way. 
Cast: Yang Zi, Xiao Zhan, Xia Zhi Qing, Sunny Hao, Daisy Li, Zhai Zi Lu
Genre: Romance, life, medical
Episodes: 32
Available on: Viu
15. Dream Garden 沉睡花园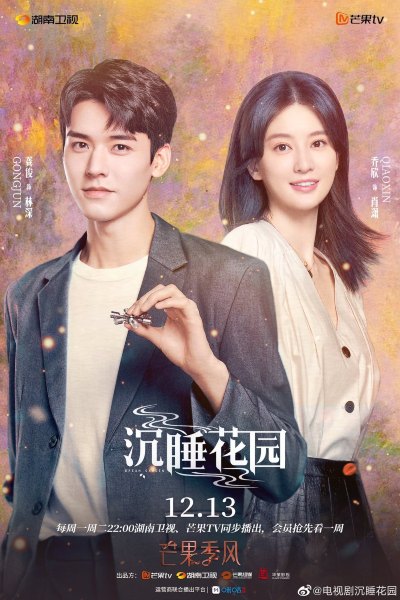 Dream Garden is one of the best modern romantic Chinese dramas in 2023, dealing with psychological problems and issues with the heart. After acting as a demon master, expert gamer, firefighter and a handsome college sweetheart in 2021, we're thrilled to see Gong Jun playing the part of a professional psychological counsellor for the first time. Surely, those soulful eyes will heal even the deepest emotional scars?
Synopsis: Xiao Xiao (Qiao Xin) runs a popular blog that addresses relationship issues and believes herself to be an expert when it comes to love. However, she was shamed on a popular variety show which she attended as a guest alongside Lin Shen (Gong Jun), a professional psychological counsellor. Despite being annoyed, Xiao Xiao recognises the need for her to improve her skills to become a true professional. As such, she applies for a position to be a psychologist assistant, without knowing who her boss is. (Highlight for spoiler: You guessed it, Xiao Xiao will be working under Lin Shen!)
Cast: Qiao Xin, Gong Jun
Genre: Thriller, romance, drama
Episodes: 16
Available on: Mango TV
16. Maybe It's Love 大约是爱2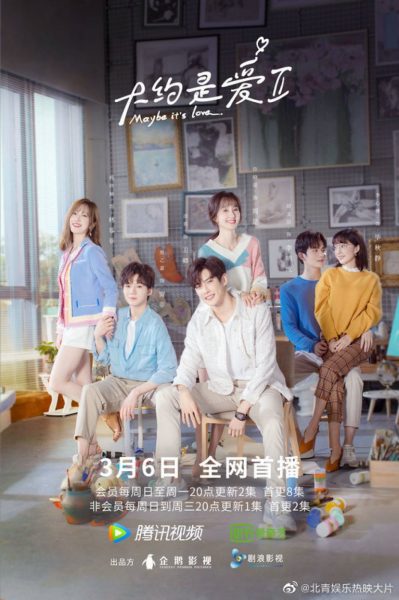 About Is Love finally has a sequel after four years – and the same cast is back with even better chemistry than before! While About Is Love tells the story of how Wei Qing, a company president with severe obsessive-compulsive disorder (OCD), meets Zhou Shi, a young art student who's able to cure his OCD, Maybe It's Love talks about their lives after a breakup. If you're thinking of jumping into Maybe It's Love without watching About Is Love, you may find the sequel confusing and hard to follow. As such, we strongly encourage you to watch the series from the first season!
Synopsis: Long distance relationships are hard to maintain, and Wei Qing (Yan Xi) eventually breaks up with Zhou Shi (Xu Xiao Nuo). However, the pair meets again two years later. This time, Wei Qing is determined to do everything to win her back – even if Zhou Shi feels like a completely different person. 
Cast: Yan Xi, Xu XIao Nuo
Genre: Romance
Episodes: 24
Available on: WeTV
17. Dine With Love 陪你一起好好吃饭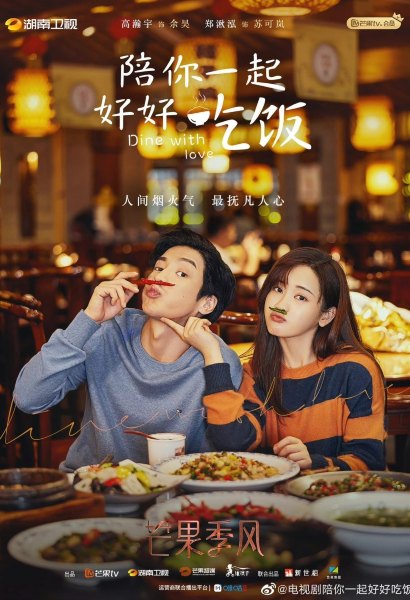 Can't get enough of food-themed dramas but not a fan of historical ones like Royal Feast? Fret not, the latest Chinese drama, Dine With Love, has got you covered! This modern romantic Chinese drama of 2023 serves up many delicious dishes that are a feast to the eyes. All of this is done while our two main leads cook up some romance in the kitchen! This heartwarming best 2023 Chinese drama is sure to captivate your heart – and belly too! 
Synopsis: Yu Hao (Gao Han Yu) is a calculative man who optimises every aspect of his life. In fact, he doesn't even own a kitchen in his house because he sees cooking as a waste of time and money. However, he expands his business into the food industry and decides to sponsor a food reality show by featuring in the show himself. To maximise efficiency, Yu Hao uses a stand-in for the cooking segment of the show. This offends the crew and Yu Hao hires Su Ke Lan (Jade Cheng) as his public relations manager to deal with the crisis. Su Ke Lan encourages Yu Hao to pick up cooking and ignites a flame in his heart!
Cast: Gao Han Yu, Jade Cheng
Genre: Romance, food
Episodes: 16
Available on: Mango TV
18. Star-Crossed Lovers 蕨草少女的白日梦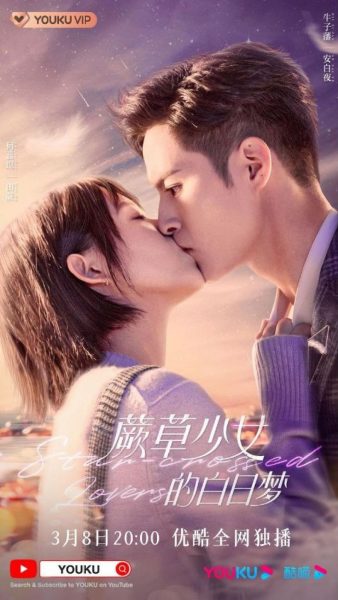 W: Two Worlds Apart was one of the best K-drama back in 2016 with its never seen before plot about a romance that transversed between the real world and a comic world. If you enjoyed W, chances are you will love Star-Crossed Lovers! Even though this latest Chinese drama isn't as suspenseful as W, it contains all the drama elements that we love. Think sweet romance, good laughter and a mix of sci-fi fantasy with both a comic world and an alien identity thrown into the story. 
Synopsis: Tian Jue (He Lan Dou) is a girl obsessed with comics. After a fateful encounter with a stranger (and an accidental kiss), her life becomes entangled with him as they share a telepathic connection. Tian Jue finds this stranger oddly familiar – he is An Bai Ye (Niu Zi Fan), the character from her comic book! What's more bizarre is that Bai Ye's true identity is an alien who has come to earth in search of a sacred stone that can save his planet. He finds the stone on Tian Jue, but realises that she will die if he takes the stone away from her. Bai Ye decides to make Tian Jue's comic dreams come true before she dies – but love gets in the way of his plan. 
Cast: He Lan Dou, Niu Zi Fan
Genre: Romance, sci-fi, fantasy
Episodes: 24
Available on: Youku
19. Assistant Of Superstar 天王助理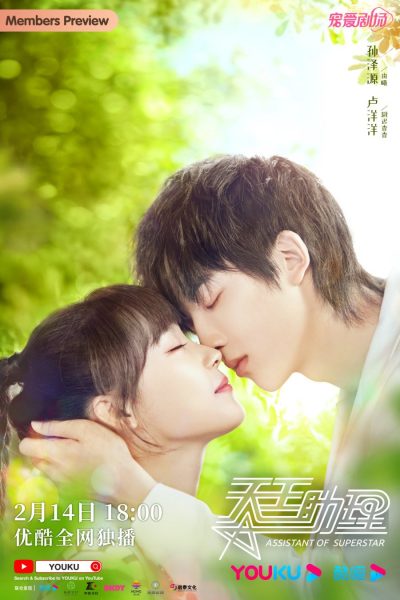 Ever dreamed about being an assistant to your favourite idol? You can live your dreams through Assistant Of Superstar, where our female lead meets a wildly popular superstar and becomes his pillar of support! This best 2023 Chinese drama also gives a sneak peek into the lives of celebrities and how their perspective differs from that of fans.
Synopsis: You Xi (Kele Sun) is at the peak of his career. He's the hottest superstar who has captivated the hearts of women of all ages with his incredibly good looks and stellar reputation. However, under that shining exterior lies a big secret – he is uneducated and illiterate. You Xi tries to hide his shortcomings, but his illiteracy ruins an interview for an important project. As such, his company decides to find him a tutor. Yao Yao (Hanna) is stoked to be hired as a tutor for a superstar, but she suffers from a severe phobia of crowds. This makes working with You Xi a challenge. 
Cast: Kele Sun, Hanna
Genre: Romance, comedy
Episodes: 24
Available on: Youku, Viki
Best Chinese high school dramas in 2023
20. So Funny Youth 当你年少时 (Ongoing)
Remember the simple, fun times you shared with your childhood friends in the neighbourhood? So Funny Youth is perfect for reminiscing about the good ol' times! The lively cast may be filled with several unfamiliar young faces, but don't let that discourage you from hitting the play button. In fact, we find that the young actors help to bring a breath of fresh air into the C-drama scene! If you're looking for something heartwarming and easy to watch, this is the best Chinese drama for you this 2023!
Synopsis: Junma Road has an infamous 'gang' made up of five bubbly, chaotic youngsters: Zhang Xiao Ran (Chen Yi Xin), Zhu Cheng Hai (He Yu), Xiang Nan (Niu Ze Meng), Zhou Rui (Li Jia Hao) and Lin Tao (Tan Jia Tai). Here you will find a mixed bag of personalities, ranging from the poison-tongue genius Zhu Cheng Hai to the naive and kind-hearted Xiang Nan. Through thick and thin, the pentad grow up together and shape each other's life choices at every turn.
Cast: He Yu, Chen Yi Xin, Li Jia Hao, Niu Ze Meng, Tan Xiao Fan, Tan Jia Tai
Genre: Youth, romance, comedy
Episodes: 24
Available on: Youku
21. Hello, The Sharpshooter 你好,神枪手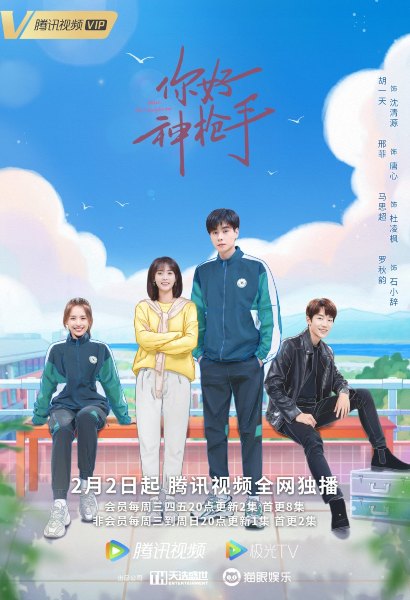 Sports dramas have been all the rage in C-dramaland, especially with the Beijing Winter Olympics 2022. While we've seen hockey, speed skating, ice skating and even curling taking the main stage in many Chinese dramas, this is the first time a show focuses on pistol shooting! Even though pistol shooting is a static sport, Hello, The Sharpshooter still manages to get our adrenaline pumping for the games while keeping its audience educated on the different aspects of the sport. This is also a must-watch best 2023 Chinese drama if you're a big fan of Hu Yi Tian!
Synopsis: Tang Xin (Xing Fei) had a huge crush on the tall and dashing Shen Qing Yuan (Hu Yi Tian) when they met in high school. The two got close, but Tang Xin never had a chance to confess her feelings for him. When their paths diverge, Qing Yuan promised to remember her. Many years later, Tang Xin is now a trainee reporter assigned to interview the pistol shooting team heading China's bid for Olympic glory. Here, she meets her first love, Shen Qing Yuan, again! However, to her disappointment, Qing Yuan is dismissive and cold towards her – almost as if he doesn't remember her at all. Qing Yuan has become the country's leading 50-meter pistol shooter with a flawless shooting record. Yet, he cannot seem to focus on his aiming whenever Tang Xin is nearby. Will he be able to achieve Olympic glory and turn his distraction into love, once again? 
Cast: Hu Yi Tian, Xing Fei
Genre: Romance, youth, sports
Episodes: 40
Available on: WeTV, Viki
22. Shining For One Thing 一闪一闪亮星星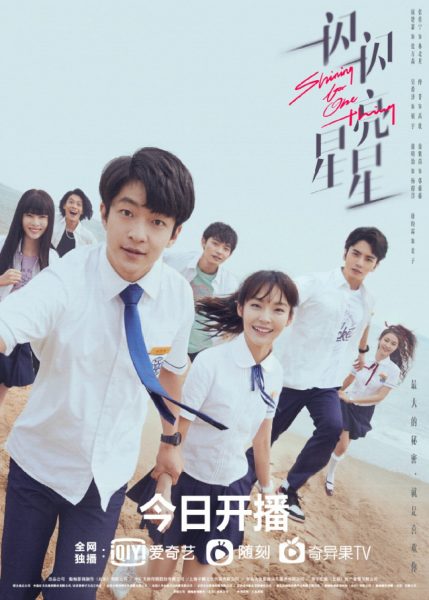 Ever wished you can go back in time to straighten out your mistakes and leave no regrets? Shining For One Thing speaks out to all the adults who are entering their 30s by rekindling their youthful courage and passion. Relive the joy and sorrows of your younger self through Lin Bei Xing as she takes a second shot in life in this best 2023 Chinese drama!
Synopsis: Nothing is going right for Lin Bei Xing (Karlina Zhang). She's about to enter her 30s, but her relationship, career and life are in a mess. Out of frustration, Bei Xing deletes the messages on her old phone and is transported back in time when she was 18 years old. Having to retake the college entrance exam and survive high school all over again, Lin Bei Xing is determined to live life anew this time. However, every time she tries to do well for her high school examination in hopes of changing her future, she is sent back to the present. After several tries, Bei Xing realises there is more to what meets the eye when she returns to the past. And the answer she is searching for lies with Zhang Wan Sen (Qu Chu Xiao), a boy she meets at the college entrance examination. 
Cast: Karlina Zhang, Qu Chu Xiao
Genre: Romance, youth, fantasy, mystery
Episodes: 24
Available on: iQiyi
23. Memory Of Encaustic Tile 昔有琉璃瓦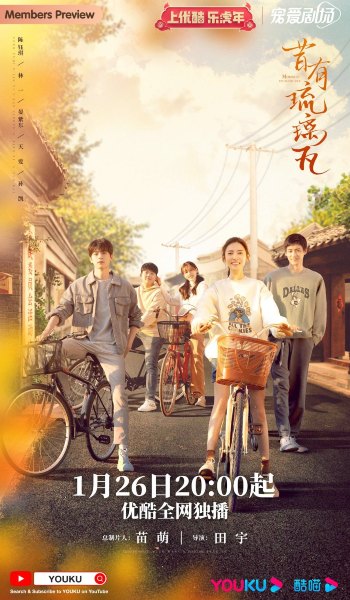 Go Ahead is one of the most memorable C-dramas of 2020, tugging at our heartstrings with its powerful narratives of unbreakable kinship, friendship and love. If you're craving for another heartwarming story like Go Ahead, you will be pleased to learn about Memory Of Encaustic Tile. This latest 2022 Chinese drama is a coming of age story about the ups and downs in the daily lives of Shao Xue and her friends. Headlined by popular rising star, Lin Yi, this is one of the best Chinese dramas in 2023 guaranteed to spark some waterworks. 
Synopsis: Shao Xue (Chen Yu Qi), Zheng Su Nian (Lin Yi) and Zhang Qi (Yan Zi Dong) are joined at the hip since young. Their families have all contributed to the country's antique and museum trade, dedicating their lives to conserving priceless artifacts. The trio has never thought about separating, but their lives take a split road when Su Nian's mother passes away. The intelligent Su Nian gives up on the opportunity to further his studies and takes up his mother's craft, while Shao Xue decides to broaden her horizon and head abroad. Years later, the three friends reunite – but can they rekindle their friendship and express the love they've tried to hide? 
Cast: Chen Yu Qi, Lin Yi, Yan Zi Dong
Genre: Romance, youth, life
Episodes: 34
Available on: Viki, Youku
14. I Want To Be Brothers With You 我要和你做兄弟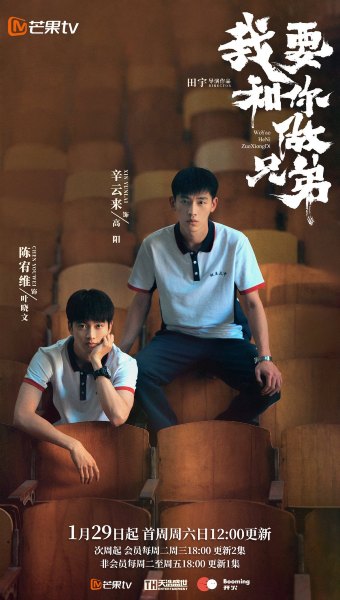 Bromance (or boy love) has been a popular theme among C-drama fans – look at The Untamed, Word Of Honour and Cross Fire. However, the official banning of bromance dramas in China at the end of 2021 also means fewer of such dramas make it through the censorship process for broadcast. Thankfully, I Don't Want To Be Brothers With You made it to our screens, albeit with a more toned down bromance theme that leans more towards friendships. Even so, we highly recommend adding this masterpiece to your watchlist for its humorous and heartwarming storytelling and stellar acting. 
Synopsis: Gao Yang (Xin Yun Lai) is a rebellious kid who doesn't have a good relationship with his father. When Jin Bei Bei (Zhao Zhao Yi), the daughter of the principal, confesses her feelings to him, Gao Yang rejects her and chases after the school's belle instead. When that fails, he redirects his attention to the new transfer student, Ye Xiao Wen (Chen You Wei), who's known for 'her' good looks. But Ye Xiao Wen is no beauty, he is actually a guy!

This is a great disappointment to Gao Yang, who became even more devastated when Ye Xiao Wen is assigned to be his deskmate and turns out to be a weirdo. When Gao Yang learns that another pretty girl, Mi Jia (Anna Liu), is interested in Xiao Wen, he decides to challenge him in PE class. Unfortunately, Gao Yang loses terribly to Xiao Wen and decides that they will be irreconcilable rivals from here on. After a long day at school, Gao Yang returns home to see a familiar person – Xiao Wen is cooking in his home?!
Cast: Chen You Wei, Xin Yun Lai, Lu Fang Sheng, Zhao Zhao Yi, Anna Liu
Genre: Romance, youth, life, comedy
Episodes: 30
Available on: Mango TV
Best Chinese mystery dramas in 2023
25. Being A Hero 冰雨火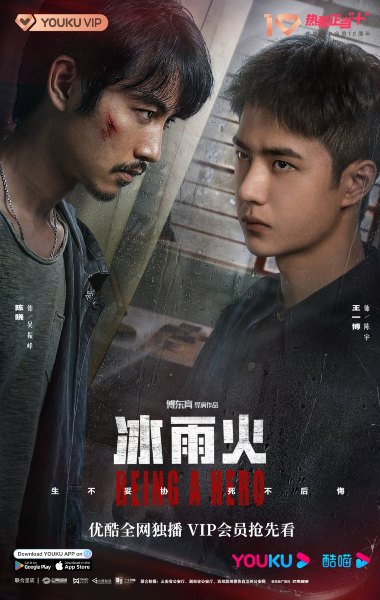 Wang Yi Bo hasn't been very active on the small screen in 2021, but we're happy to announce that he's back with one of the best 2023 modern Chinese dramas, Being A Hero, starring right next to Chen Xiao! While Yi Bo has been casted for many iconic elegant and graceful characters like Lan Zhan (The Untamed) and Xie Yun (Legend Of Fei), his role in Being A Hero is a little more roughed up as a narcotics policeman. This is a change we're all excited to see!
Synopsis: Wu Zhen Feng (Chen Xiao) works in the police force but was expelled when his father was killed by a drug trafficking organisation named 'K'. Defeated, Zhen Feng decides to move to the borders while his best friend Chen Yu (Wang Yi Bo) chases after him relentlessly. Along the way, the two were almost kidnapped. While trying to save Chen Yu, Zhen Feng was brought away by the drug traffickers and never seen again. Five years later, Chen Yu is now a narcotics policeman determined to clamp down on drug trafficking while Zhen Feng becomes a famed murder suspect known as 'Addict Lord'. Chen Yu sets out to clear his best friend's name, but is Zhen Feng really innocent? 
Cast: Chen Xiao, Wang Yi Bo
Genre: Mystery, crime, drama
Episodes: 24
Available on: MangoTV, Youku
26. Reset 开端
Xiao Bai's fans may be disappointed in the lack of new works from Bai Jing Ting this year. But thankfully, we have Reset to tide us through until 2023, where we will likely get to see not one, not two but three new dramas with Bai Jing Ting as the main character! Headlining the show alongside Bai Jing Ting is none other than the young and talented Zhao Jin Mai. You may remember her from the Chinese adaptation of the popular Thai movie, A Little Thing Called First Love. If you're looking for the best C-drama of 2023 that will keep you at the edge of your seats (and filled with visually pleasing actors and actresses), this is the one for you!
Synopsis: What if you're stuck in the same moment over and over again? Will you be able to make a different decision to break the cycle? Everything has been business as usual for Li Shi Qing (Zhao Jin Mai). She wakes up for school and boards the same bus like every other day. Except things took a turn for the worse – her bus gets into a horrendous accident and Shi Qing is at the brink of death. Just as she was about to die, Shi Qing suddenly finds herself back at home, going through the same exact motions as she did the morning of the accident. Realising she's trapped in a time loop, Shi Qing accidentally drags a fellow bus passenger, Xiao He Yun, into the bizarre mess with her. Together, the duo tries to find a way to alter their fate and save everyone on the bus. 
Cast: Bai Jing Ting, Zhao Jin Mai, Liu Yi Jun, Liu Tao
Genre: Mystery, thriller, sci-fi
Episodes: 15
Available on: WeTV
27. Under The Skin 猎罪图鉴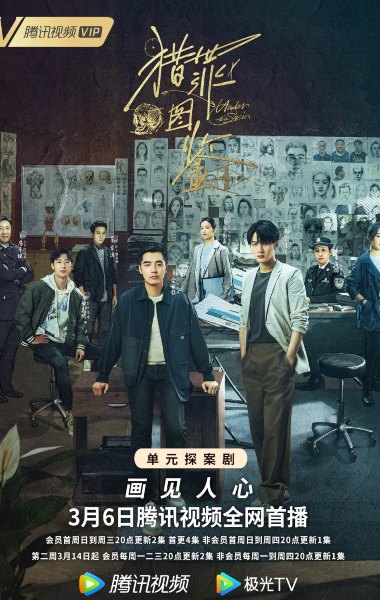 With high ratings on MyDramaList (8.6/10 to be exact), Under The Skin is one of the best mystery Chinese dramas to catch for 2023. If you like watching dramas with in-depth forensic art and heart-racing suspense, this is THE show for you. We also appreciate that the drama is filmed with impressive cinematography and art direction – almost like a mystery movie that spans over 20 episodes!
Synopsis: What is an art student doing in Haicheng Public Security Bureau? Shen Yi (Tan Jian Ci) is a talented art student who excels in portraits. While sketching on the street, he was approached by a man with a child's picture. Shen Yi was requested to study the picture and draw what he thinks the child would look like when he is an adult. Unfortunately, his work of art became the cause of death for Lei Yi Fei (Lawrence Wang), an undercover agent who happened to be the Interpol Captain's old friend. The event left a deep trauma for Shen Yi, who lost the ability to recall the face of the mysterious man who asked him to paint the child's photo. To find out the truth, Shen Yi joined the interpol team as a portraitist five years later and worked together with Du Cheng (Jin Shi Jia) to uncover the dust-covered secrets.
Cast: Tan Jian Ci, Jin Shi Jia
Genre: Mystery, thriller
Episodes: 20
Available on: iQiyi, WeTV
28. Lost in the Kunlun Mountains 迷航昆仑墟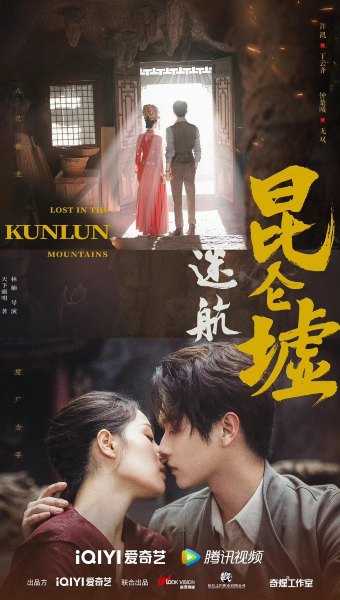 Chinese Republican era dramas seem to have increased in popularity this year. This can be seen from the numerous top-ranking Chinese dramas of 2023 like Hu Tong, Thousand Years For You and Lost In The Kunlun Mountains! Expect to see fashionable retro hairdos and beautiful cheongsams in this drama headlined by Xu Kai and and Elaine Zhong., Lost In The Kunlun Mountains is an engaging mystery story that may start off with a slow burn but sucks you right into the plot before you know it!
Synopsis: The bizarre disappearance of his father led Ding Yun Qi (Xu Kai) on a search for answers when he stumbled across the existence of the Kunlun Ruins – which was supposed to be a myth! Here he made new friends and faced old enemies – especially Luo Yun Song (Wang Yang), who is seeking revenge against Yun Qi's father for the death of his family. 
Cast: Xu Kai, Elaine Zhong, Wang Yang, Zhang Xin Yu, Morni CHang
Genre: Mystery, adventure, romance
Episodes: 36
Available on: iQiyi, WeTV
29. Checkmate 民国大侦探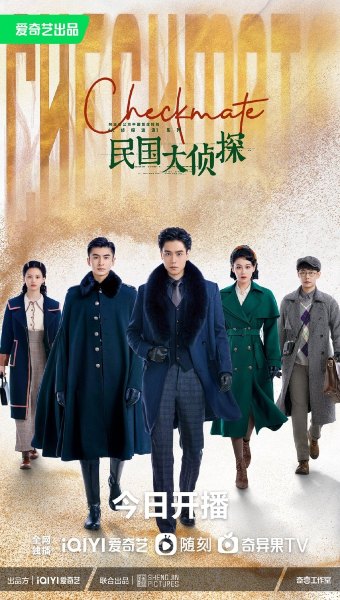 Exciting mysteries, intelligent female leads, cute bromance and gorgeous costumes – what is there not to love about Checkmate? C-drama fans are mostly used to seeing Hu Yi Tian as a campus heartthrob, which is why his role as a rigid-minded detective in Checkmate feels like a breath of fresh air! Together with a strong cast including Zhang Yunlong, Zhang Xin Yu, Checkmate is sure to be an entertaining watch that will keep you glued to your screen for days!
Synopsis: Dismissed from his position as a young lawyer, Si Tu Yan (Hu Yi Tian) makes his way to Harbin to find new opportunities in life. Here, he befriends the wealthy Luo Shao Chuan (Zhang Yunlong) and incredibly intelligent Zhuo Mo Wan (Zhang Xin Yu). The trio solved several cases and became the most sought after detective in Harbin!
Cast: Hu Yi Tian, Zhang Yunlong, Zhang Xin Yu
Genre: Mystery, thriller, historical
Episodes: 24
Available on: iQiyi
Best upcoming Chinese dramas in 2022
30. Immortality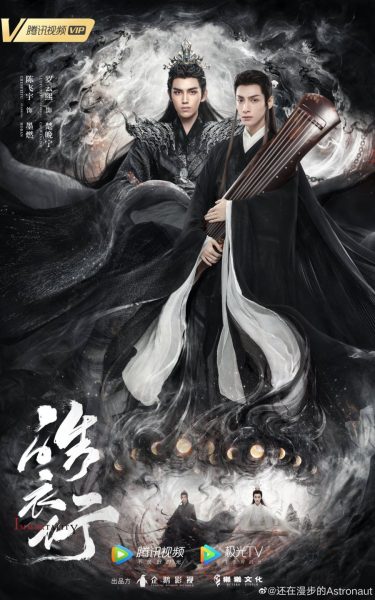 Luo Yun Xi experienced his big break in 2018 with Ashes Of Love and has been impressing us with his awesome acting ever since. This is why we're stoked to know that he will be coming back on screen with Immortality in 2022! Adapted from the web novel The Husky And His White Cat Master, this is another must-watch Chinese drama if you can't get enough of same-sex romance. 
Synopsis: Set in a turbulent era where everyone is preparing for a probable invasion by the demon world, Chu Wan Ning (Luo Yun Xi) is fighting the battle on many fronts. Known as the world's most powerful grandmaster, Wan Ning sees it as his responsibility to protect the beings of the world while mending a broken relationship with his young disciple, Mo Ran (Chen Fei Yu). However, Wan Ning is not aware that in their past life, this animosity with Mo Ran resulted in great bloodshed which forced Mo Ran to turn to dark cultivating techniques. Mo Ran learns about this and sets out to change the course of events for this lifetime.
Cast: Chen Fei Yu, Luo Yun Xi, Sebrina Chen, Zhou Qi
Genre: Historical, mystery, wuxia (martial heroes), fantasy
Episodes: 50
Available on: WeTV
Release Date: TBC
31. The Longest Promise
Can two people who adore each other truly set aside their striking differences in the name of love? This is one of the greatest trials that our two main protagonists have to face in The Longest Promise. Aside from realistic computer graphics and beautiful costumes, we are thrilled to see the multi-talented Xiao Zhan in yet another wuxia drama — especially a fresh collaboration with Ren Min!
Synopsis: Despite being a royal prince, Shi Ying (Xiao Zhan) is banished to the Jiu Yi Mountain to cultivate after his mother was framed for a crime she did not commit. Here, Shi Ying's martial arts grew leaps and bounds as he focused on nothing but cultivation. He eventually took in a disciple, Zhu Yan (Ren Min), who is the princess of the Chi Yi tribe. While the two develop feelings for each other, they do not speak of it because of their master and disciple relationship. To make things worse, how can a banished prince and an esteemed princess ever see eye to eye when it comes to the politics of the Kong Sang continent?
Cast: Xiao Zhan, Ren Min, Wang Chu Ran, Alen Fang, Han Dong, Wang Zi Qi
Genre: Historical, wuxia (martial heroes), romance, fantasy
Episodes: 50
Available on: WeTV
Release Date: TBC
32. Lighter And Princess 打火机与公主裙
We have added Arthur Chen (Chen Fei Yu) into our list of "male actors to look out for" ever since his drama debut in Ever Night back in 2018. And we can't contain our excitement to see this blonde hottie's (yes, blonde!) chemistry with the oh-so-cute Zhang Jing Yi! Adapted from the novel of the same name, Lighter And Princess is a cheesy and sweet youth drama that will have your heart skipping many beats!
Synopsis: Zhu Yun (Zhang Jing Yi) was full of anticipation to kickstart her new life in college. However, the arrival of the infamous bad boy – Li Xun (Arthur Chen) – turned her world upside down. Through bickers and fights, Zhu Yun learns the true personality of Li Xun, who turns out to be a kind and intelligent programming genius (aww)! 
Cast: Chen Fei Yu, Zhang Jing Yi, Zhao Zhi Wei, Qian Di Di, Cui Yu Xin, Jenny Zhang
Genre: Romance, youth
Episodes: 36
Available on: Viki
Release Date: TBC
33. Rising With the Wind 我要逆风去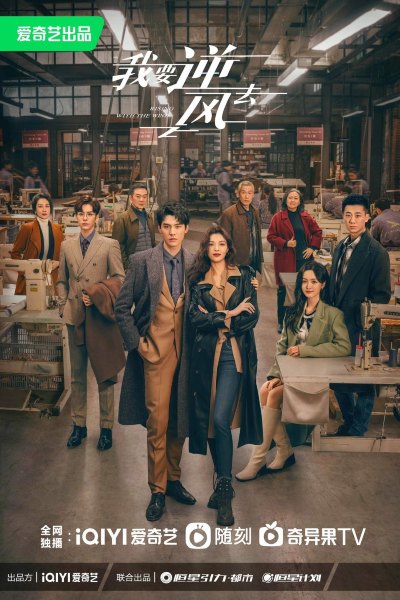 Even though Rising With The Wind has yet to air, we know it'd be a success based on the strong cast. With Gong Jun and Elaine Zhong taking on the lead roles of Rising With The Wind, an adaptation of the famous novel by Wei Zai, there is no way this drama will not make it onto our most highly anticipated 2023 Chinese dramas! If you've enjoyed K-dramas like Itaewon Class and love yourself a drama about entrepreneurship and self-development, this is a series not to be missed!
Synopsis: Jiang Hu (Elaine Chong) is the doted daughter of Jiang Qi Sheng, chairman of a clothing company. She has grown to become intelligent yet willful and arrogant under the shelter of her successful father. However, the sudden passing of her father renders her in shambles with no family or enterprise to succeed. Instead, Jiang Hu attempts to keep her father's first casual shoe brand, Tengyue, afloat. She meets Xu Si, an investor looking to purchase and sell Tengyue's factory at a low price and enters a life-and-death contract with him to save the company. 
Cast: Gong Jun, Elaine Zhong, Gao Zhi Ting, Wu Xuan Yi
Genre: Business, romance, youth
Episodes: 40
Available on: iQiyi
Release Date: TBC
34. She And Her Perfect Husband 爱的二八定律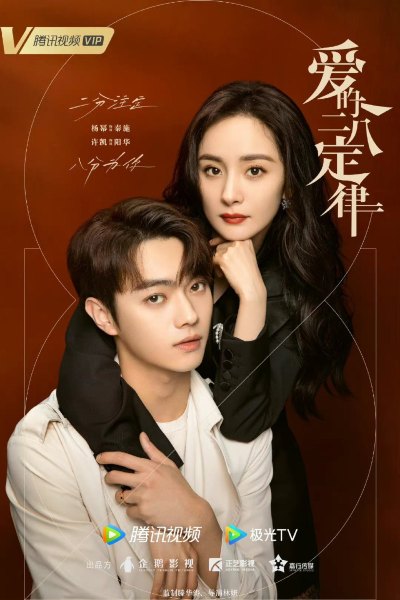 The queen of C-dramas, Yang Mi, has been more focused on variety shows recently (if you haven't checked out Great Escape Season Four and Divas Hit The Road: Season Four, you should!). But fans will still be receiving an early Christmas gift from her this November, in the form of a new drama – She And Her Perfect Husband! Starring next to Xu Kai, we are excited to see how their nine years age gap will work out in this new Chinese drama for 2023!
Synopsis: Qin Shi (Yang Mi) is a successful lawyer who is too focused on her career to get married. A rare opportunity opens up in a top lawyer firm that is looking for a lawyer specialising in family affairs. But there is a strict requirement for this role – the candidate must be married. Qin Shi's second brother, Qin Wei, decided to help Qin Shi apply for the role and changed her marital status to "married" without her permission. What does he gain from this? To hit his quota as a headhunter. Qin Shi was successfully employed by the firm, but was shocked to find out about her fictional marital status. Just as she was about to come clean with her boss, Yang Hua (Xu Kai) appears. Yang Hua was forced into a matchmaking session by his mother. To wiggle his way out, he and Qin Shi came to an agreement to register their "marriage" for their own personal benefits. 
Cast: Yang Mi, Xu Kai
Genre: Romance, friendship, family
Episodes: 40
Available on: WeTV
Release Date: TBC
35. A Date With The Future 照亮你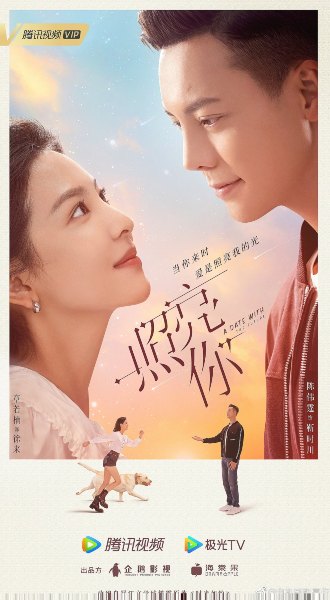 We haven't quite gotten over the heartbreak from Novoland: Pearl Eclipse, but that doesn't mean we are not ready to welcome yet another masterpiece from William Chan! A Date With The Future is a heartwarming series adapted from a web novel (时光如约), depicting the passion of frontline workers and their daily struggles – specifically the ups and downs of a dog trainer, journalist and firefighter. 
Synopsis: Jin Shi Chuan (William Chan) is a firefighter who rescued Xu Lai (Zhang Ruo Nan) 10 years ago. To calm Xu Lai down, he agreed to a 10 year promise with her. A decade flashed by, and Xu Lai is now a successful journalist and dog trainer. The pair meet again at a rescue site, but it turns out that Jin Shi Chuan doesn't recall who Xu Lai is anymore – he even mistakes her for an unscrupulous reporter! 
Cast: William Chan, Zhang Ruo Nan, Ren Hao, Ci Sha, Luo Qiu Yun, Jia Nai
Genre: Romance
Episodes: 30
Available on: WeTV
Release Date: TBC
Best 2021 Chinese dramas to rewatch
36. Word Of Honor 山河令
Adapted from the famous novel, Faraway Wanderers, this 2021 best Chinese drama is a must-watch for those who are into martial arts action scenes, bromance and same-sex romance! Despite China's stringent censorship, Word Of Honour is still available on Netflix. So be sure to catch this hit drama as soon as possible before you lose the chance!
Synopsis: Do you see the world in black and white? This is the question that many ask themselves when they meet Zhou Zi Shu (Zhang Zhe Han) and Wen Ke Xing (Gong Jun) in Word Of Honour. Zi Shu is the ultimate leader of the Window Of Heaven, a renowned assassin organisation working for the royal court. Wanting to end this blood-tainted journey in his life, he performs an obligatory departure ritual that leaves him with three years to live. He puts on a disguise and wanders the martial arts world as a drunk beggar while he waits for his last breath. Meanwhile, Ke Xing, although dressed up as an honourable swordsman, hides a dark secret (Highlight for spoiler: He is the infamous evil master of the Ghost Valley) as he seeks revenge for his parents. The two met by coincidence and embark on an adventure as they uncover the conspiracy behind the Glazed Armour, a key that unlocks a powerful armoury. 
Cast: Zhang Zhe Han, Gong Jun, Zhou Ye, Asher Ma, Sun Xi Lun, Huang You Ming
Genre: Historical, mystery, wuxia (martial heroes), fantasy
Episodes: 36 + 1 alternative final episode
Available on: Netflix
37. One And Only 周生如故
In the mood for a heart-wrenching romance? One And Only is the best 2021 Chinese drama for you. Yet another masterpiece adapted from a Chinese novel, One And Only is guaranteed to touch your heart with its beautiful plot and picturesque cinematography. If the ending leaves you wanting more, you'll be glad to know that there's a modern sequel, Forever And Ever, featuring the same lead actors!
Synopsis: Zhou Sheng Chen (Ren Jia Lun) is a loyal and righteous general who never wanted power or the throne. To gain the emperor's trust, he made an oath to never marry or have kids. However, Cui Shi Yi (Bai Lu) comes knocking one fateful day and turns his world upside down. Shi Yi is a well-read daughter of an esteemed family but suffers from a childhood trauma that leaves her unable to speak. Due to various political reasons, Sheng Chen is forced to take Shi Yi in as a disciple. As the days go by, the battle-hardened general forms an irreplaceable bond with his disciple — one that just might cost him his life. 
Cast: Ren Jia Lun, Bai Lu, Wang Xing Yue
Genre: Historical, wuxia (martial heroes), romance
Episodes: 24
Available on: iQiyi
38. Novoland: Pearl Eclipse 斛珠夫人
It seems like 2021 was the year for master and disciple romance in the world of Chinese dramas. Novoland: Pearl Eclipse is the fourth installation to the Novoland series. With a star-studded cast like William Chan and Yang Mi, it's no wonder this is the best 2021 Chinese drama that many are still talking about!
Synopsis: Novoland: Pearl Eclipse kicks off with the slaughter of the Merfolk, resulting in the death of Ye Hai Shi's (Yang Mi) father — all because of the pearl tax implemented by emperor Di Xu (Xu Kai Cheng). Just as Hai Shi was about to witness the execution of her entire village, the first minister, Fang Zhu (William Chan), arrives and saves them all. He offers Hai Shi an opportunity to stay by his side, disguised as a male disciple. Hai Shi accepts it in a heartbeat, hoping for a chance to kill emperor Di Xu to avenge her father. Bearing strong admiration which eventually develops into love for her master, Hai Shi trains hard to become someone worthy of Fang Zhu. She earns herself the position of the emperor's personal guard and starts plotting her revenge. However, a secret between Fang Zhu and emperor Di Xu stops Hai Shi in her tracks. (Highlight for spoiler: Her master is tied to the emperor through a blood ritual that transfers all of the emperor's pain and suffering to Fang Zhu to suffer.) Will Hai Shi give up on her revenge to keep her master alive? 
Cast: Yang Mi, William Chan, Xu Kai Cheng, Chen Xiao Yun
Genre: Historical, wuxia (martial heroes), romance, fantasy
Episodes: 48
Available on: Viu
39. The Long Ballad 长歌行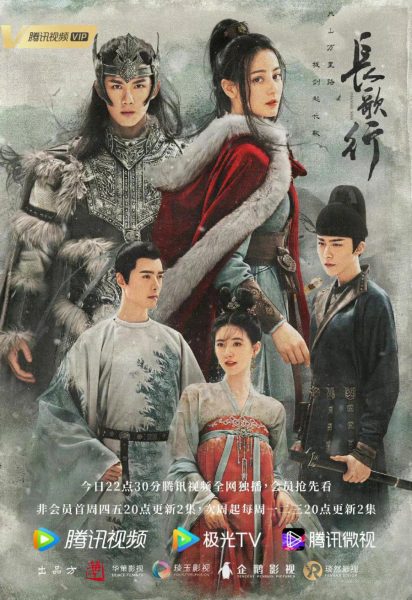 The Long Ballad is perfect for those looking for a solid plot with realistic war and action scenes. Although not a lighthearted drama, the story unfolds at a fast pace with unpredictable twists and turns that will keep you on the edge of your seat. Character development is excellent in this best Chinese drama of 2021 as we watch Chang Ge, Ashile Sun and other side characters grow with the hardships they experience. It's a coming-of-age story that's well constructed from start to finish.
Synopsis: While we're used to seeing Dilraba Dilmurat as a cheeky yet innocent young fox in the Eternal Love series, this talented actress has outdone herself again in The Long Ballad. This time she takes on the role of an ill-fated yet tough Li Chang Ge. Chang Ge was once a princess until a coup d'etat, led by her uncle, wiped out her entire family. With her mind firmly set on revenge, she ventures out into the dangerous world of politics and war. Before she manages to overthrow the emperor, Chang Ge is defeated by Ashile Sun (Leo Wu), the general of Eastern Turkic Khaganate. Taken away as a prisoner of war, Change Ge impresses Sun with her witty war strategies and becomes the military strategist of the tribe. Under Ashile Sun's protection, the duo forms a formidable partnership and Chang Ge finds herself falling in love with her captor. 
Cast: Dilraba Dilmurat, Leo Wu, Liu Yu Ning, Zhao Lu Si, Alen Fang
Genre: Historical, romance, war, action
Episodes: 49
Available on: Viu
40. Douluo Continent 斗罗大陆
Our favourite lead actor (Xiao Zhan) from The Untamed is back again with the highly anticipated Douluo Continent. Even without context, Douluo Continent is engaging enough that you'll be binge-watching the episodes for days. Based on a novel and inspired by the animation series of the same title, Douluo Continent takes on an RPG game-like approach in its cinematography and storytelling. The drama is lighthearted and packed with loads of fun and adventures as the friendship between Tang San and his friends develops. This is definitely one of the best Chinese dramas of 2021 that you won't mind rewatching again and again!
Synopsis: Having lived a secluded life with his father for most of his childhood, Tang San (Xiao Zhan) is thrilled to attend the Awakening Ceremony — a rite of passage that will unveil his tool spirit. To his disappointment, Tang San possesses the spirit of Blue Grass, a tool spirit that ranks the lowest in the Douluo world. (Highlight for spoiler: However, unknown to others, Tang San also possesses another spirit known as the Clear Sky Hammer — the strongest spirit tool.) Nonetheless, he enrols in Nuoding Academy and starts his journey to becoming a great soul master while uncovering the mystery behind his family. 
Cast: Xiao Zhan, Wu Xuan Yi, Gao Tai Yu, Liu Mei Tong, Liu Run Nan, Ding Xiao Ying, Ao Zi Yi, Calvin Chen
Genre: Historical, romance, fantasy, action
Episodes: 40
Available on: WeTV
41. You Are My Glory 你是我的荣耀
The love story of a celebrity and a regular person isn't anything new in dramaland, but we assure you that You Are My Glory will hit you differently. The drama follows Gu Man's novel to a tee and the superb casting (read: gorgeous actors) breathes life into the fictional characters. This is one of the best 2021 modern Chinese dramas if you're all about a lighthearted yet melt-your-heart kind of romance. Fans of Yang Yang's Love O2O drama will definitely not be disappointed by You Are My Glory!
Synopsis: Qiao Jing Jing (Dilraba Dilmurat) is the hottest celebrity in town and also the ambassador of a mobile game (which she's terrible at). Exposed for her lousy gameplay, Jing Jing needs to prove to the public that she's better at the game than they think. Dedicating all her time to improving her gaming skills, Jing Jing decides to reconnect with her high school crush, Yu Tu (Yang Yang), who's not only a genius aerospace engineer but also an expert gamer. He becomes her virtual gaming coach and sparks start to fly when he soon realises that his student is the girl who had once confessed to him in high school. 
Cast: Yang Yang, Dilraba Dilmurat
Genre: Comedy, romance, life, youth
Episodes: 32
Available on: Viu
42. Crush 原来我很爱你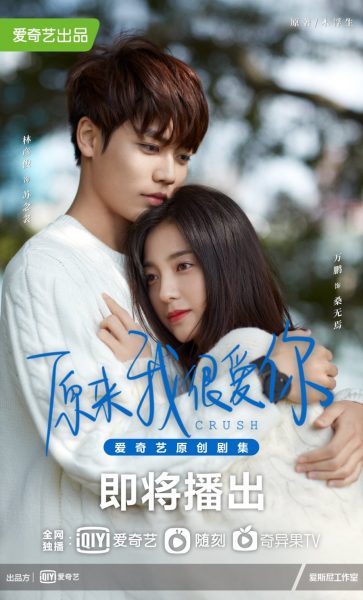 Although Crush may seem like yet another oh-so-sweet drama, the plot thickens as Nian Qin dabbles with his insecurities and Wu Yan struggles to be the pillar in the relationship. Despite being a coming-of-age story, the matured and candid plotline will sit well with viewers of all ages. Psst, if you find Su Nian Qin familiar, it's because he's Evan Lin, the fourth runner-up in Idol Producer, a reality boy group survival show. This is his first acting debut and we must say, he plays the role of Nian Qin convincingly enough!
Synopsis: Who said girls can't make the first move in relationships? Sang Wu Yan (Wan Peng) dreams of becoming a broadcaster and works part-time at a radio station as an assistant. Whenever she gets the chance, Wu Yan makes sure to broadcast the songs from her favourite songwriter who goes by the name 'Yi Jin'. To clear her university requirements, Wu Yan interns at a school for disabled orphans. There, she meets Su Nian Qin (Evan Lin), an arrogant and elusive part-time music teacher who's visually impaired. Wu Yan finds herself drawn to Nian Qin — perhaps it's the caring personality he hides behind his hard exterior or the fact that he has a hidden identity (Highlight for spoiler: Nian Qin is 'Yi Jin' himself)?
Cast: Evan Lin, Wan Peng
Genre: Romance, life, youth
Episodes: 24
Available on: iQiyi
43. Falling Into Your Smile 你微笑时很美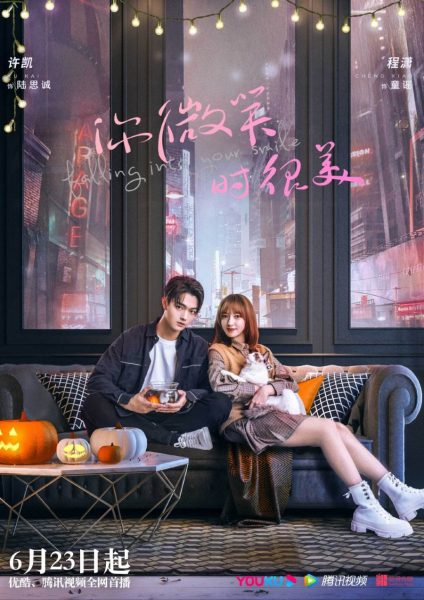 When The International (TI) was held in China in 2019, dramaland was filled with memorable e-sports dramas like Gank Your Heart, Go Go Squid!, The King's Avatar. The rage of e-sports dramas continues strong even in 2021 with Falling Into Your Smile, headlined with the hottest stars like Cheng Xiao and Xu Kai (Fuca Fu Heng in Story Of Yanxi Palace). For those craving to see some in-game action and relive the excitement of TI, this is the best 2023 modern Chinese drama for you!
Synopsis: The all-male ZGDX OPL has fought their way to the top in the male-dominated E-sports industry. However, just as another major competition approaches, one of the ZGDX players suffers a serious hand injury. This forces the handsome yet hard-to-please Lu Si Cheng (Xu Kai) to seek a replacement for his team in pub games (public games) and Tong Yao (Cheng Xiao), a budding amateur gamer, catches his eye. Despite having exceptional gaming skills, there's one problem when it comes to recruiting this player — Tong Yao is a girl!  
Cast: Cheng Xiao, Xu Kai, Rachel Wang, Zhai Xiao Wen
Genre: Romance, comedy, life, youth
Episodes: 31
Available on: Youku, WeTV
44. The Psychologist 女心理师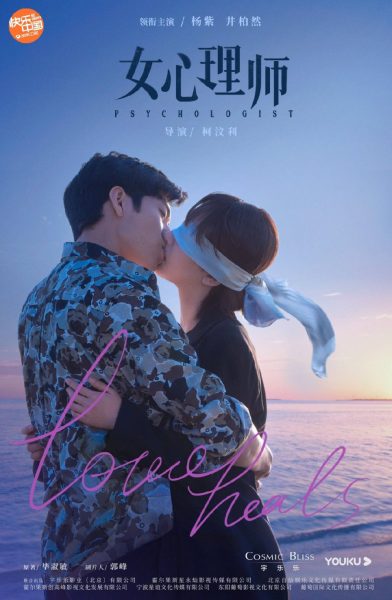 With big names like Yang Zi and Jing Bo Ran (it's their second collaboration after 11 years), it's easy to see why The Psychologist was one of the best modern Chinese dramas of 2021. The Psychologist is adapted from a novel of the same name and talks about various mental health issues and social taboos in a gentle way that promises to feel like a warm hug.
Synopsis: He Dun (Yang Zi) is a female psychologist who's haunted by her own tragic childhood memories. Think: the death of her father, poverty, domestic sexual assault and a mother who resorts to prostitution for income — you get the gist. Her career takes a downturn when she screws up a suicide intervention public welfare event. When she thinks all hope is lost, she meets Qian Kaiyi (Jing Bo Ran) who suggests they co-host a psychology radio program together. Through the program, He Dun revives her career, heals her heart and finds the one who is right for her. 
Cast: Yang Zi, Jing Bo Ran, Jevon Wang, Jian Ren Zi
Genre: Psychological, romance, drama
Episodes: 48
Available on: Youku
45. To Fly With You 陪你逐风飞翔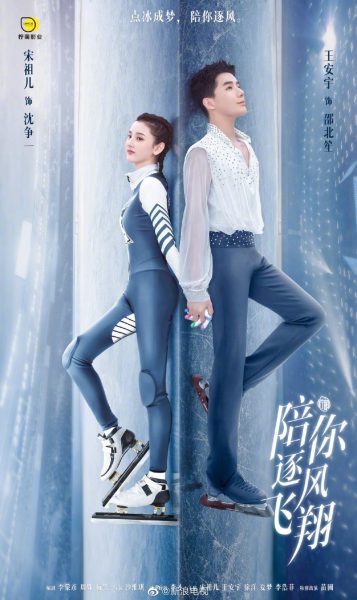 Can't get over the Beijing Winter Olympics fever that just ended in February 2022? Feel the adrenaline pumping again with To Fly With You, one of the best 2023 modern Chinese dramas depicting the passion for winter sports! If you enjoyed watching Skate Into Love, it's likely that this will be right up your alley.
Synopsis: Shen Zheng Yi (Song Zu Er) has an undying passion for short-track speed skating. However, due to her mother's disapproval, Zheng Yi has never undergone professional training. Through arduous self-trainings and strong determination, Zheng Yi lands a spot in the elite Zhu Feng Sports Club. But the road to becoming a professional speed skater is bumpy without her parents' and teammates' support. Thankfully, she befriends Shao Bei Sheng (Wang An Yu), a prodigy ice skater, who encourages her to fight for her dreams with all her might. 
Cast: Song Zu Er, Wang An Yu, Pu Miao, Xu Yang, Xia Meng, Li Hao Fei
Genre: Romance, youth, sports
Episodes: 36
Available on: Viu, WeTV
Immerse in dramaland with these best Chinese dramas of 2023
Be sure to add all of these must-watch Chinese dramas to your watch list — you won't want to miss any of them! Enjoy your dramas at high resolution when you sign up with Viu Premium. You can even download them for offline viewing too! Arm yourself for binge-watching sessions with these best Chinese snacks, or slurp up your meals with these instant self-heating hot pots. Want to recreate your favourite C-drama looks? Check out our list of highly raved Chinese makeup brands for affordable yet high quality beauty products!
____________________________________________________________________________________________________
New to Shopee? Get $7 off (min. spend $15) with code*: 45CRDRAMAS
*TNC Applies. Valid for new users from 15 Oct to 22 Oct 2022 only.