Graphics card — the heart of every PC that keeps pumping to offer a stellar gaming experience! From giving your characters lifelike textures to rendering realistic shadows, the best graphics cards guarantee maximum immersion. Whether you're getting an upgrade to the latest graphics cards or are new to the world of custom PCs, we have you covered. If you're comparing the performance of AMD vs Nvidia, here are the best graphics cards to get from these two giants.
Best graphics cards in Singapore for gaming 
1. RTX 3080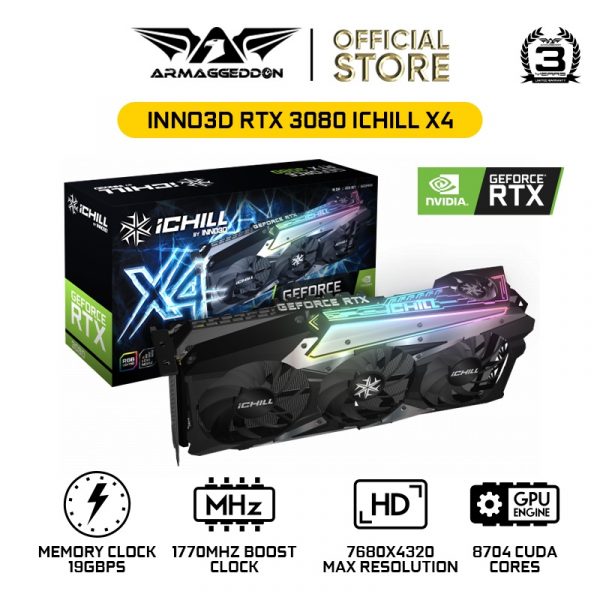 Nvidia launched a runaway success with their flagship card selling out immediately upon release. Since its announcement, the RTX 3080 (available on Armaggeddon Official Store) stole the limelight for being one of the best graphics cards thanks to being twice more powerful than the 2080. As the latest RTX graphics card to showcase the all-new Ampere architecture, Nvidia has discovered the sweet spot between smooth frames and realistic lighting with the RTX 3080. Thanks to its extra firepower, the RTX 3080 is currently one of the best graphics cards to handle gaming at 4K resolutions with ray-tracing and supersampling on full display!
2. RTX 3080 Ti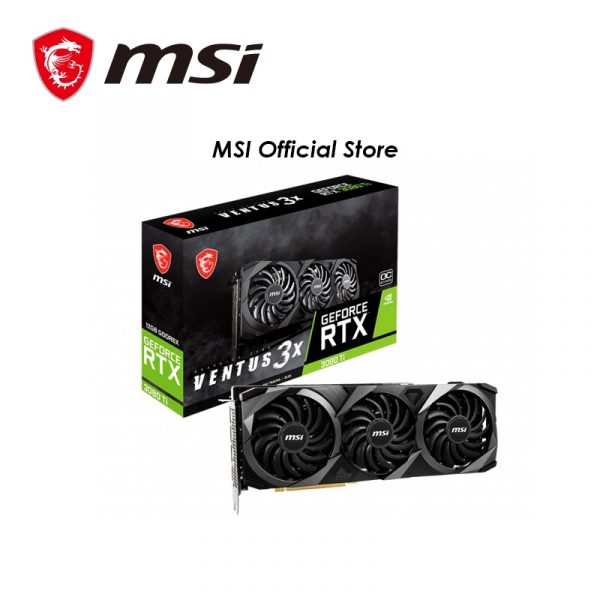 Of all the new generation Nvidia graphics cards, the RTX 3080 Ti (available on MSI Official Store) offers terrific value for money! Nvidia has accomplished this by offering performance that's on par with one of the best graphics cards of the previous generation, the RTX 2080 Super. By providing ray tracing capabilities for realistic in-game reflections and superb frame rates at 1080p resolution, the RTX 3080 Ti is perfect for casual gamers who want the latest graphics cards from Nvidia without splashing the cash. With future driver updates, who knows — you might even be able to sustain solid frame rates at 4K resolutions! This RTX 3080 Ti in particular comes in miniature form so it can be slotted into computers with smaller form factors.
3. RTX 3090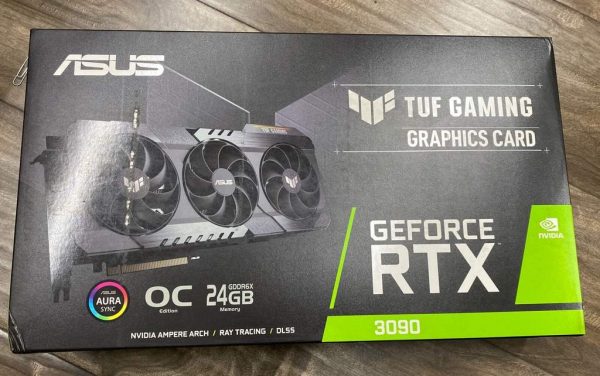 If you thought the RTX 3080 was overkill, wait till you get a load of Nvidia's finest engineering achievement yet! Pegged as the pinnacle of modern day gaming when pitting AMD vs Nvidia, the RTX 3090 (available on pp66czo8sm) outshines the rest and claims the title of best performing graphics card With the largest memory and highest clock speeds out of all the best graphics cards, the RTX 3090 takes everything you know about graphics cards specs and cranks it to eleven. For a glimpse of the 3090's performance capabilities, check out the video below! From effortlessly handling ray tracing rendering to future proofing your setup for 8K High Dynamic Range gaming, you'll have a gaming experience like no other with this latest graphics card.
4. RX 6900 XT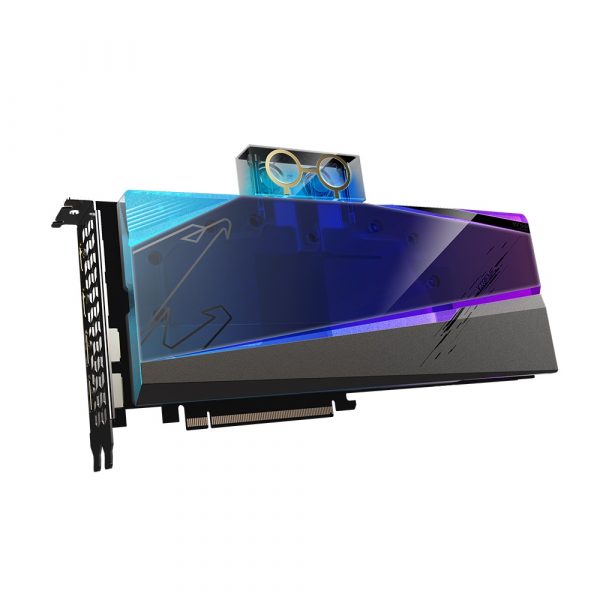 As the second generation of the latest graphics card to ship with AMD's Navi architecture, expectations for the RX 6900 XT (available on Gigabyte Singapore Official Store) were high as it took on Nvidia's big boy cards. Fortunately, the RX 6900 XT earns its best graphics card title thanks to its competitive pricing and a new design that lets it smoothly handle gaming at Quad HD resolutions. To offer even more graphical bang for your buck, this Red Devil version of the 6900 XT offers an extra performance boost. From being factory clocked higher at 2340MHz to an additional OC mode, this latest graphics card is guaranteed to perform exceptionally when matched against competitors!
5. RX 6800 XT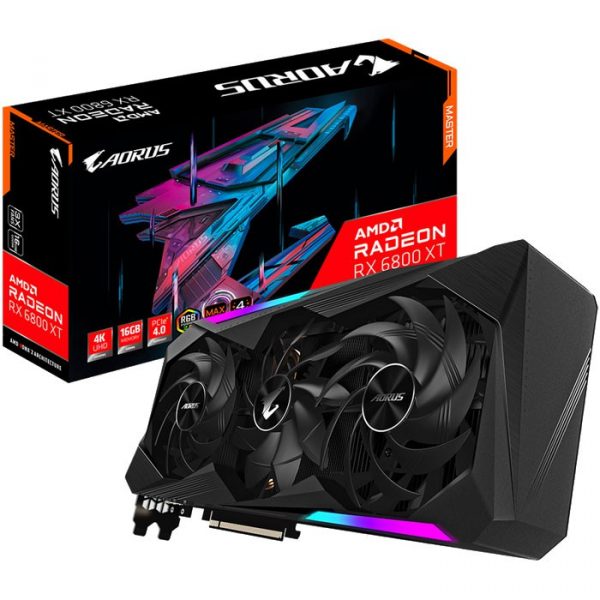 The RX 6800 XT from Aorus (available on 五西購物網 5Cgo shopiing mall) marks a return to form for AMD's high performance lineup! Lauded by fans for its sublime performance, it gives Nvidia a run for its money in the 4K gaming department with its stable 60 frames-per-second at 4K resolutions. This is possible with their proprietary Smart Access Memory function that allows users to fully utilise their graphics memory to supercharge overall performance. The end result is superior rendering at maxim digital resolutions and ray tracing enabled with the change of a few settings! The Arous edition also comes with three fans and a vented backplate to keep your computer cool.
6. GTX 1650 Super 4GB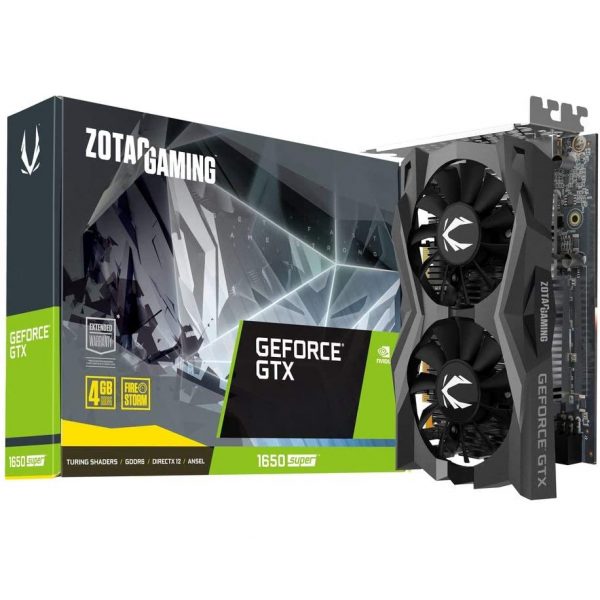 If you're trying to build a sub-$1000 gaming rig and are choosing between AMD vs Nvidia, the GTX 1650 Super 4GB (available on Bizgramsg Official Store) is a fine choice! Priced affordably, you're getting a sweet upgrade over the original 1650 thanks to increased core count and clock speeds. The 1650 Super is the best value-for-money graphics card, especially for less graphically demanding video game titles like Valorant or DOTA 2. On a pure performance-per-dollar basis, the GTX 1650 Super earns our recommendation as the de-facto entry level graphics card for anyone looking to get into the fascinating world of PC gaming!
7. GT 1030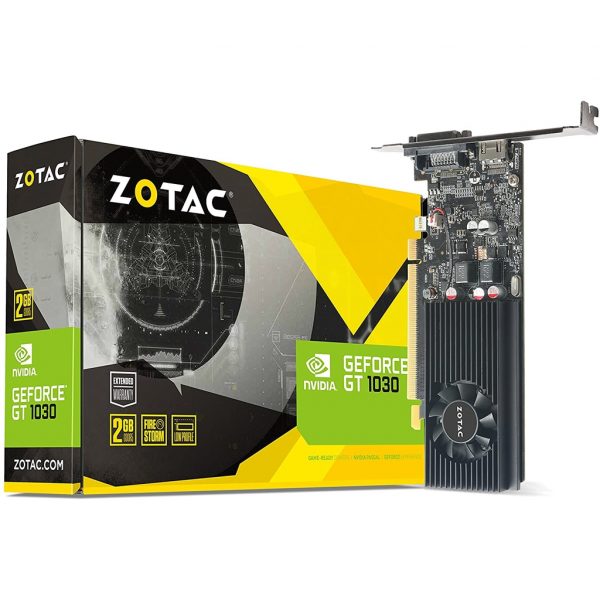 When it comes to the AMD vs Nvidia debate, one edge that Nvidia has is its award-winning NVidia Pascal architecture that allows efficient performance! For budget gamers who're starting out their gaming journey, we'd recommend getting the GT 1030 (available on Bizgramsg Official Store)! In the hyper competitive budget market for the latest graphics cards, the GT 1030 shines thanks to its easy driver updates and one-click game optimization. Additionally, the effective power management and higher virtual memory of this graphics card can help your rig maintain stable frame rates.
8. GT 710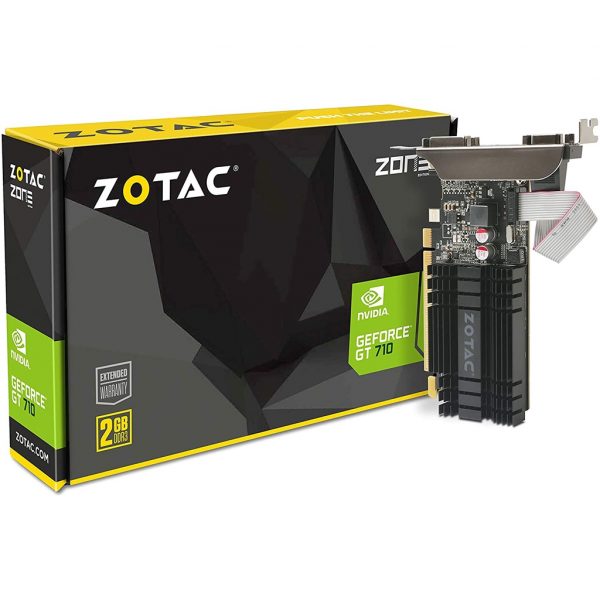 If you're looking for one of the best graphics cards from Nvidia that is more affordable, then the GT 710 (available on Bizgramsg Official Store) should be right up your alley. While it might be a slightly older model, it still has its benefits such as a DirectX 12 support and support for resolutions up to 2560 x 1600 pixels. In addition, it is compatible with VGA connectors and can support up to three simultaneous displays — great for those who like a true immersive gaming experience! Thanks to its lumpen passive cooler, which is just under 6 inches long and 2.7 inches high, it is one of the most compact graphics cards around!
9. RTX 2060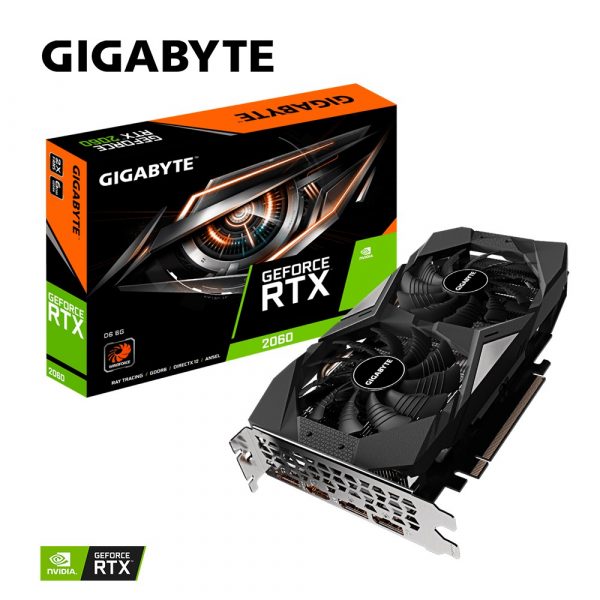 As one of the latest graphics cards in Singapore, the RTX 2060 (available on PC SIFU) definitely holds its own against other similar products. Integrated with a 6GB GDDR6 192-bit memory interface, its smooth operation system is sure to pack a punch. Moreover, it is more than powerful enough to keep frame rates well north of 60fps in Full HD gaming — great for serious gamers who want the most immersive gaming experience! The RTX 2060 includes a 2X cooling system with alternate spinning fans so you don't have to worry about your PC heating up!
Start gaming with these best graphics cards in Singapore
We hope our roundup of the best AMD vs Nvidia graphics cards has come in handy! Didn't manage to find your favourite model of the latest graphics cards here? Be sure to scour through our graphics cards collection and find one that suits your gaming needs at our 11.11 Big Sale! Additionally, here's our take on AMD vs Intel CPUs so you can decide which is best for you! If you're looking to complete your gaming set-up, don't forget to browse through our list of best gaming laptops and best gaming monitors for an enhanced gaming experience! 
This article was edited on 22 October 2021. Additional research done by Gabriel Choo.