With rapid progress in display technology, silky smooth action and crystal clear displays are becoming the norm in the gaming monitor market. As new terms like 'best 144Hz monitors' and 'Ultra-HD' pop up, shopping for the best gaming monitor in Singapore can be a confusing affair. Cut through the jargon with this guide and reviews on best gaming monitors in Singapore like the popular Gigabyte MS7Q and BenQ EL2870U!
Essential qualities of the best gaming monitors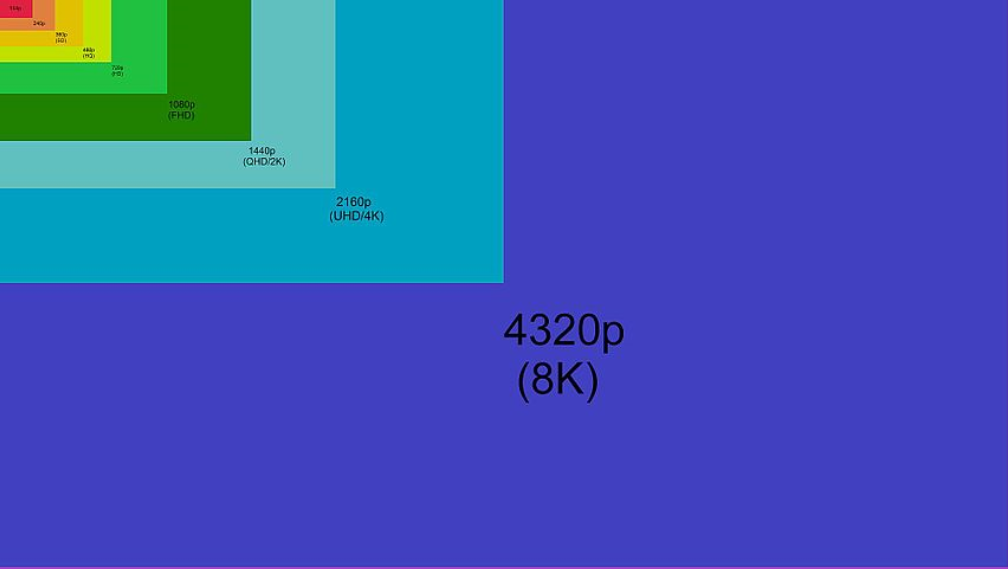 Wowed by the huge resolutions for 'Quad-HD' and 'Ultra-HD' displays but can't decide which is best for you? The larger the number, the higher the screen's pixel count — which translates to greater image clarity when gaming.
Whether you're going with the standard Full HD (1920×1080) option or going big with 8K (7680×4320), you'll need to take into account the limitations of your video card and CPU. Even if you own a premium gaming monitor, it won't be much use if your computer's components chug along trying to produce an acceptable frame rate. Our advice: buy a gaming monitor with a resolution that your PC is capable of handling!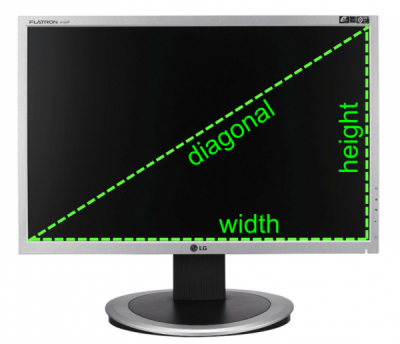 Just like how televisions calculate screen sizes, the best gaming monitors follow suit by indicating their size via the diagonals' length in inches. Whether you're considering a curved or ultrawide gaming monitor, the same rule applies! For an ideal gaming experience, we recommend going with a screen size that's at least 24 inches. As for whether curved or ultrawide gaming monitors are better, we feel it comes down to personal preference since both offer wider fields-of-view!
Felt like you were a step behind your opponent during an intense firefight? Your gaming monitor's refresh rate might have been the culprit! Refresh rates measure the number of times your gaming monitor refreshes the displayed image per second. Monitors with lower refresh rates tend to feel more jittery whereas premium gaming monitors provide buttery-smooth animations. As a basic rule, anything above 120Hz refresh rate would be more than sufficient to ensure a comfortably smooth gaming session. Fortunately for you, our curated list below highlights the best 144Hz monitors for your convenience.
TN? IPS? Or VA? The best gaming monitors on the market come in mainly three types of LCD panels. Each variation comes with its own strengths and weaknesses. To avoid overloading you with information, we've included this handy table to see at a glance what the major differences are.
| | | |
| --- | --- | --- |
| Panel Type | Pros | Cons |
| Twisted Nematic (TN) | Affordable and low display lag, ideal for gaming | Limited viewing angles and muted colours |
| Vertical Alignment (VA) | Rich colour contrast, good colour reproduction | Muted colours at off-angles, some have low refresh rates |
| In-Plane Switching (IPS) | Better colour reproduction and wide viewing angles | Pricey, moderate colour contrast and risk of IPS glow |

As for reviews, here's our lowdown of the best gaming monitors in Singapore including the Gigabyte MS7Q and BenQ EL2870U!
Best gaming monitors in Singapore you should invest in
1. ASUS ROG Swift PG259QN – for the best 4K, high refresh rate experience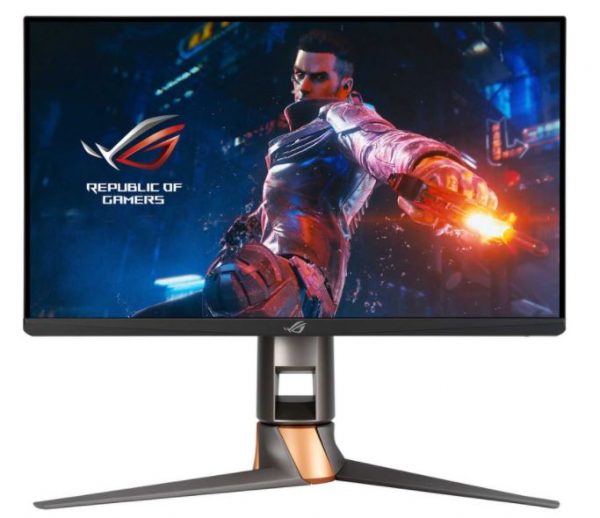 Looking for something that beats the best 144Hz monitors? If you've got a powerful enough rig to support the latest blockbuster games, you'll definitely want to own a display that takes full advantage of this! Widely heralded among PC enthusiasts for its stunning performance, the ASUS ROG Swift PG259QN (available on ASUS Official Store) is the best gaming monitor in Singapore that covers every aspect.
From 4K Ultra-HD resolution to a speedy 360 Hz refresh rate, gamers will no longer have to choose between refresh rates and screen resolutions with the PG259QN! While the premium price tag might put off some buyers, it's worth it for an unmatched experience on this one-of-a-kind ASUS gaming monitor.
2. Gigabyte MS7Q – for multiple device control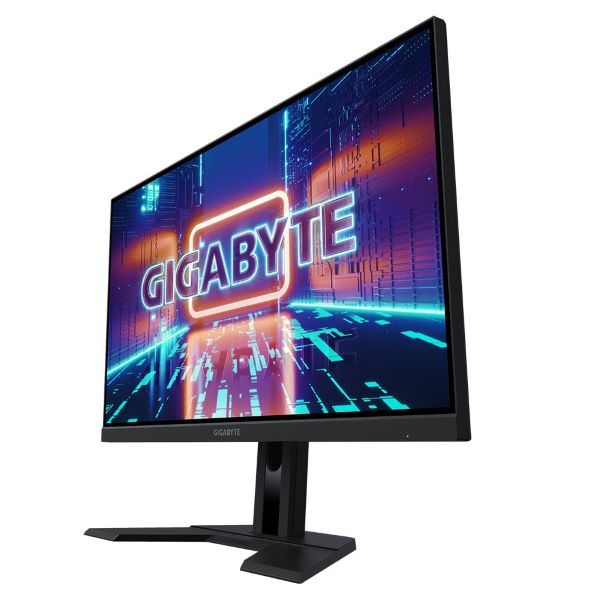 Dominate the battle arena with the Gigabyte MS7Q Gaming Monitor (available on Gigabyte Singapore Official Store) — a highly reviewed option that offers impressive specs and features. One of the key features of this Gigabyte gaming monitor is the nifty KVM switch that allows you to control multiple devices simultaneously using the same gaming set of keyboard and mouse!
Another reason why the Gigabyte MS7Q gaming monitor has received rave reviews is its amazing speed. With an upgraded IPS technology, the response time is reduced to a whopping 0.5ms, a definite standout against its counterparts. That's why the Gigabyte MS7Q is the best gaming monitor in Singapore that's gotten good reviews from casual and professional gamers alike. With this monitor added to your gaming rig, get ready to experience victories on a whole new level!
3. Samsung LC49RG90SSEXXS – for ultimate gaming immersion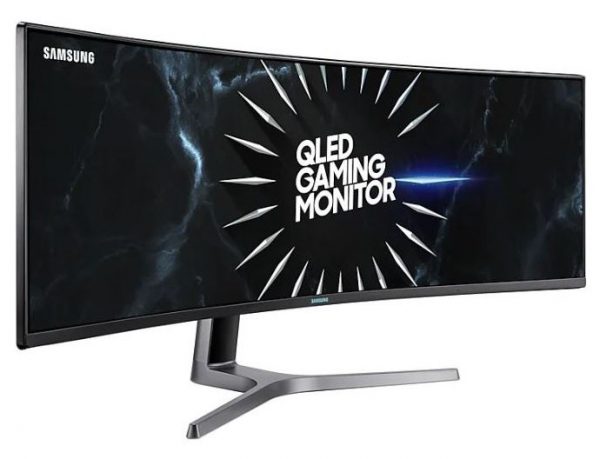 The Samsung LC49RG90SSEXXS (available on Sgdigihub) is the best gaming monitor in Singapore for fully immersive gaming sessions! At 49 inches wide, this super ultrawide Samsung gaming monitor boasts a 32:9 aspect ratio alongside its HDR and 120Hz refresh rate support. Imagine this: to achieve a similar view, you'd have to place two 27-inch monitors side by side and get rid of the disruptive bezels in between! 
Engineering feats aside, this Samsung gaming monitor is also a wicked multi-tasking tool. You can open up to four applications concurrently to fill up your entire display! To take full advantage of this, we recommend setting up a 16:9 gaming window and filling up the remaining space with streaming or music applications.
Psst, wondering how to fit this behemoth of a gaming monitor on your desk? The ULTi Premium Aluminium Heavy Duty Gas Spring Arm (available on ULTi Official Store) frees up your existing desk space by taking the load off the monitor's stand.
4. MSI Optix G273QF – for the competitive gamer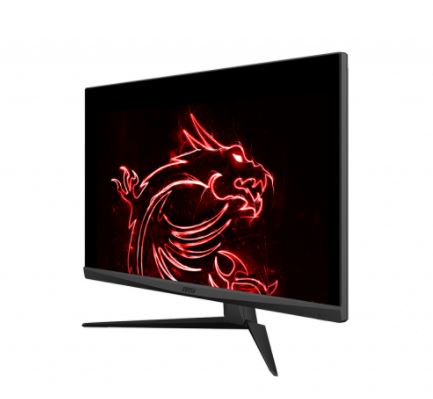 Looking for the best gaming monitor in Singapore that's optimal for competitive play? MSI's G273QF Gaming Monitor (available on MSI Official Store) stands out from its counterparts with its 165Hz refresh rate, QHD 1440p resolution and 1ms grey-to-grey response time. This translates to a smooth experience that makes a world of difference in fast-paced shooting games like Apex Legends or Valorant.
Additionally, MSI's gaming monitor provides handy features that will change the way you game! If you're unable to see down dark corridors clearly, switch on the Night Vision setting! This immediately brightens dark areas without over-exposing other colours on your screen. To further personalise your gaming experience, tinker with the Gaming OSD app so you can create the ideal viewing settings for all your games!
5. Acer Nitro VG270 – for budget-conscious gamers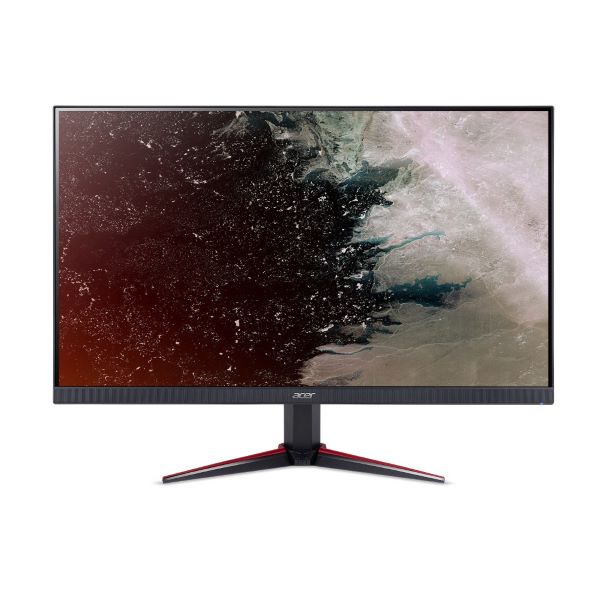 Cheap gaming monitors usually come with issues like jittery images or muted colours. Thankfully, the Acer Nitro VG270 Gaming Monitor (available on Acer Official Store) is a budget option that delivers quality — perfect for those who've spent all your budget maximising the specifications on your custom PC. 
Despite its affordable price point, this Acer gaming monitor features solid specs like a 144 Hz refresh rate 1ms response time. It is also integrated with FreeSync Technology, a feature that synchronises display refresh rates to your graphics card! That's definitely a steal for a gaming monitor that's less than $300 — which is why this is the best budget gaming monitor in Singapore!
6. Armaggeddon Pixxel Xtreme XC27HD Super

 – for an excellent curved gaming experience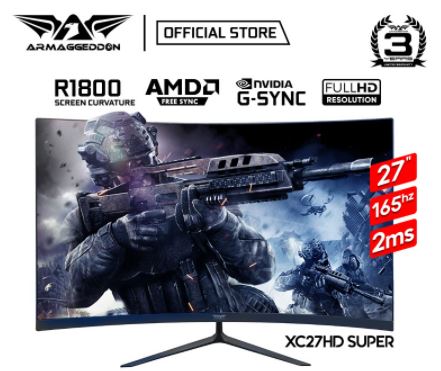 Don't let its mouthful of a name deter you — the Armaggeddon Pixxel Xtreme XC27HD (available on Armaggeddon Official Store) is a viable choice if you are looking for the best affordable gaming monitor in Singapore that comes with a curved aesthetic. Granting gamers a full HD resolution at R1800 screen curvature, the 27-inch display checks all the boxes for being an all-around solid gaming monitor option!
Fantastic performance aside, the Armaggeddon gaming monitor also has plenty of tricks up its sleeves to make it worth the purchase. Despite having a VA panel, its vibrant HDR colours rival the best IPS panels around. It's also worth mentioning that the display has an above-average 165Hz refresh rate. Ultimately, this makes it one of the best cheap gaming monitors in Singapore at this amazing price point!
7. LG 32GP850 UltraGear

 – for IPS gaming perfection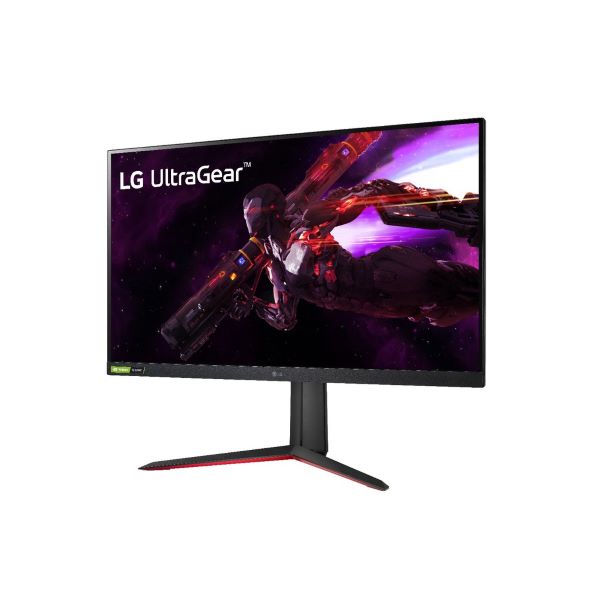 Tired of the glow effect that causes colour distortion from most IPS monitors? From low input lag and lightning-fast response time to rich colour reproduction and HDR support, the LG 32GP850 UltraGear Gaming Monitor (available on LG Singapore) is a worthy pick when it comes to the best gaming monitors in Singapore! Thanks to its handy features and local dimming effects, you'll enjoy playing your favourite games in Full HD on this LG gaming monitor. This monitor also delivers minimal input lag with its Dynamic Sync Feature, so you can elevate your gameplay and experience.
8. Xiaomi Mi Curved Gaming Monitor

– for affordable ultra-widescreen gaming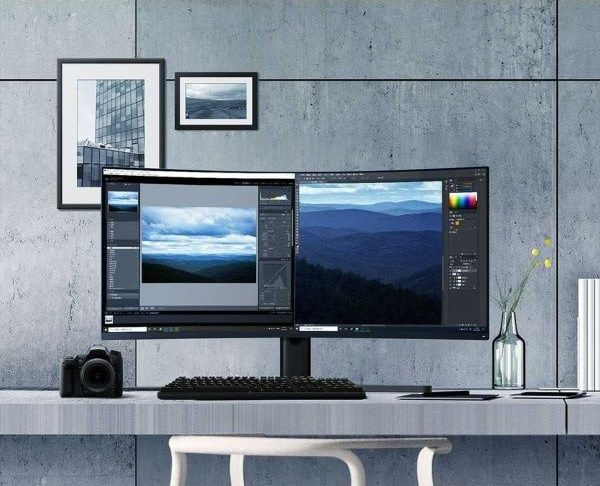 Is your desk unable to support Samsung's super ultrawide gaming monitor? Why not give Xiaomi's Mi Curved Gaming Monitor (available on Xiaomi Official) a try! Despite being a brand that's more associated with home appliances, Xiaomi brings its A-game with this feature-packed widescreen gaming monitor. With its Ultrawide QHD resolution and affordable price tag, Xiaomi has definitely won our hearts when it comes to the best budget gaming monitors in Singapore.
For bonus gaming smoothness, the monitor features AMD Freesync — a feature that synchronises display refresh rates to your graphics card. Combining this with its Ultrawide QHD resolution, this Xiaomi gaming monitor wins over users with its solid gaming monitor in Singapore. Add to this a minimalist aesthetic and this best 144Hz monitor is definitely our choice for affordable widescreen gaming!
9. BenQ EL2870U – for PS5 and Xbox X One games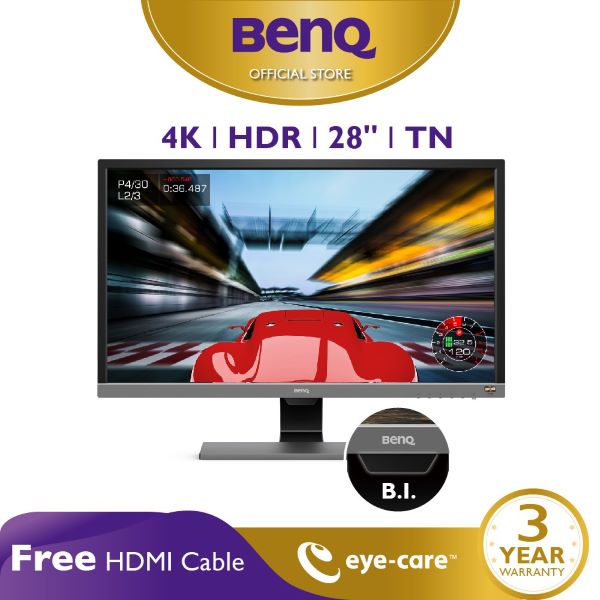 For PS5 and Xbox gamers, the BenQ EL2870U Gaming Monitor (available on BenQ Singapore) is a highly reviewed option that doesn't break the bank! The BenQ gaming monitor lets you enjoy your favourite video games at 4K resolution. You can even toggle between four different HDR modes to get optimal clarity for the displayed content — one of the users' favourite features according to BenQ EL2870U reviews!
With your eyes glued to the screen for hours on end, gaming can easily take a toll on your vision. To circumvent this, this gaming monitor is equipped with flicker-free technology and an anti-glare display screen. That's why it has received some of the best reviews in Singapore!
10. HP X24ih Gaming Monitor – for lag-free gaming and sharp accuracy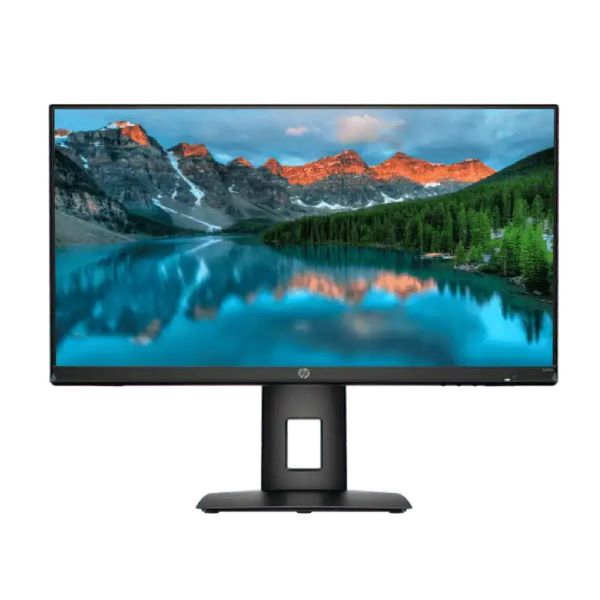 Looking for the best budget-friendly gaming monitor in Singapore that doesn't compromise on quality? The HP X24ih Gaming Monitor (available on HP Official Store) fits the bill! Coming in at only $309, this gaming monitor sports impressive features like FreeSync technology that allows you to enjoy crystal clear displays without screen tearing, which is when the video is not in sync with the refresh rate. 
The most exciting feature of this HP gaming monitor is its much-hyped 1ms Grey-to-Grey speed. With a faster setting, pixel response time is minimised so you can enjoy a buttery smooth gaming experience. Mash this with a high refresh rate and you have a winning formula that helps it stand shoulders above other best gaming monitors in Singapore!
11. Lenovo G25-10 Gaming Monitor – for eco-conscious gamers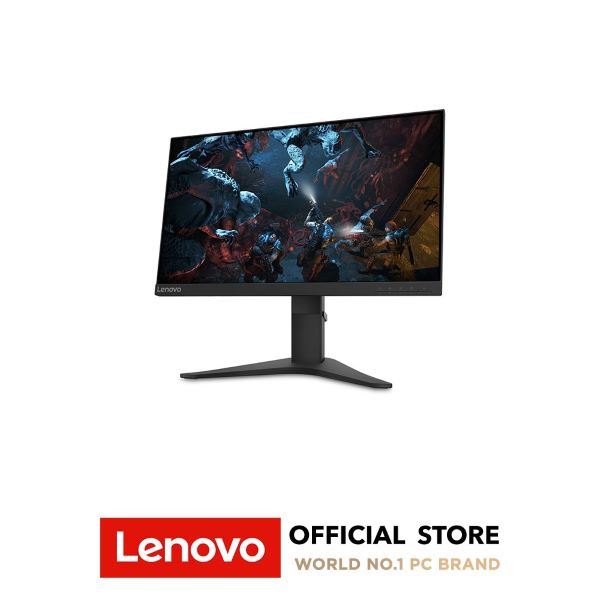 Gaming can consume a large amount of power and electricity that easily racks up the bills. To reduce your carbon footprint, get the Lenovo G25-10 Gaming Monitor (available on Lenovo Official Store), the best eco-friendly gaming monitor in Singapore that has been awarded as the most efficient Energy Star certified product in 2020. 
Apart from cutting down on power consumption, this Lenovo gaming monitor sports a slew of exciting features that helps you put forth your A game! It offers the G-Sync feature that allows the display to gauge your graphics card's output and dynamically tailors that to your gaming monitor. Plus, this gaming monitor also reduces eye fatigue with flicker-free technology and reduced blue light. 
12. Huawei MateView Ultrawide Curved Monitor – for high-quality stereo sounds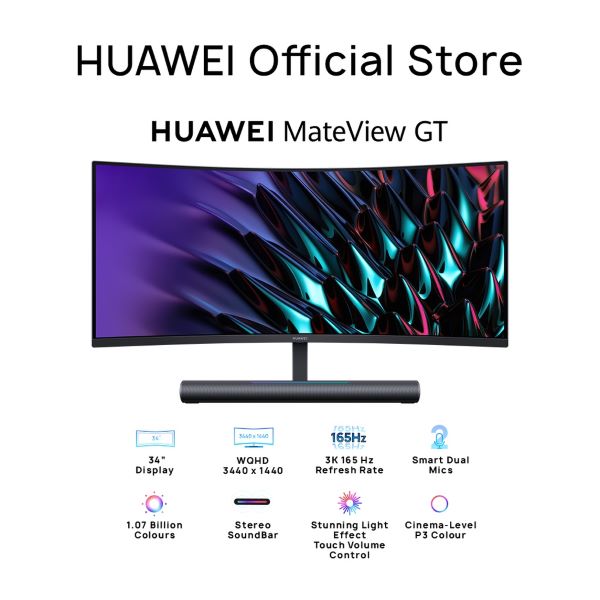 MOBA gamers would agree that nothing beats the crisp sounds of victory you get — especially when you get that "Legendary" or "Savage". To immerse in the best quality audio, get the Huawei MateView Ultrawide Curved Monitor (available on Huawei Official Store) that's equipped with built-in stereo soundbars. You can easily control the volume with the swipe of a finger! 
To ensure that you can have optimal communication with your friends while gaming, this Huawei MateView monitor sports a smart dual-mic system. This built-in mic is able to pick up your voice from up to four meters and enhance its clarity! Beyond audio, this gaming monitor also allows for a visual treat with its 34-inch ultra-wide screen and high refresh rate display of 165 Hz. That's why this is the best gaming monitor in Singapore that encompasses everything from audio, and mic to visuals! 
Overview of the best gaming monitors in Singapore
| | | | | |
| --- | --- | --- | --- | --- |
| Gaming Monitor | Refresh Rate (Hz) | Response Time | Screen Size (inches) | Price |
| Acer Nitro VG270 | 75 | 1ms | 27 | $268 |
| HP X24ih  | 144 | 1ms gray to gray | 23.8 | $309 |
| Lenovo G25-10 | 144 | 1ms | 24.5 | $339 |
| Armaggeddon Pixxel+ Xtreme XC27HD  | 165 | 1ms | 27 | $358 |
| BenQ Mobiuz EX2510S | 165  | 1ms | 25 | $429 |
| MSI Optix G273QF | 165 | 1ms gray to gray | 27 | $539 |
| Gigabyte M27Q | 165 | 0.5ms | 27 | $619 |
| Huawei MateView GT | 165 | 4ms | 34 | $698 |
| Xiaomi Curved Gaming Monitor | 144 | 4ms | 34 | $699 |
| LG 32GP850 UltraGear | 165 | 1ms gray to gray | 32 | $799 |
| ASUS ROG Swift | 360 | 1ms gray to gray | 24.5 | $1029 |
| Samsung LC49RG90SSEXXS | 120 | 4ms gray to gray | 49 | $2068 |
Upgrade your battle station with the best gaming monitor in Singapore
Equipped with this guide, you're now ready to seek out the gaming monitor of your dreams. To get the most bang for your buck, shop the best gaming monitors in Singapore during our 11.11 Big Sale, where amazing deals await! To level up your gaming performance even further, get the best gaming mousepads for a competitive edge. Also check out the best gaming chairs to rank up in ultimate comfort