With the rapid progress in display technology, silky smooth action and crystal clear displays are becoming the norm in the gaming monitor market. As new terms like 'best 144Hz monitors' and 'Ultra-HD' pop up, shopping for the best gaming monitors in Singapore can be confusing, regardless of whether you're a casual or experienced gamer. Cut through the jargon with this guide on the best gaming monitors that will help you find what best fits your needs!
Essential qualities of the best gaming monitors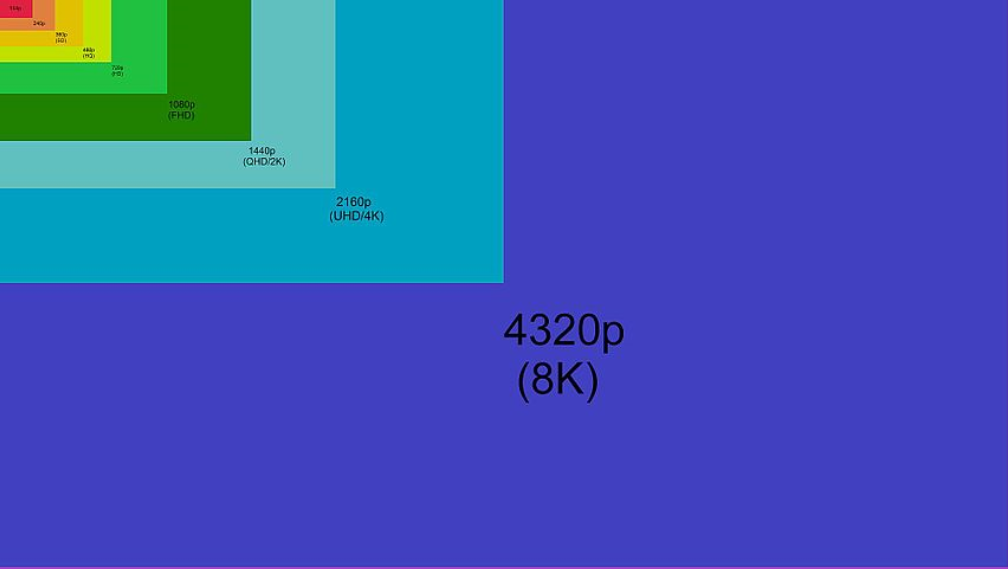 Wowed by the huge resolutions for 'Quad-HD' and 'Ultra-HD' displays but can't decide which is best for you? The larger the number, the higher the screen's pixel count — which translates to greater image clarity when gaming.
Whether you're going with the standard Full HD (1920×1080) option or going big with 8K (7680×4320), you'll need to take into account the limitations of your video card and CPU. Even if you own a premium gaming monitor, it won't be much use if your computer's components chug along trying to produce an acceptable frame rate. Our advice: buy a gaming monitor with a resolution that your PC is capable of handling!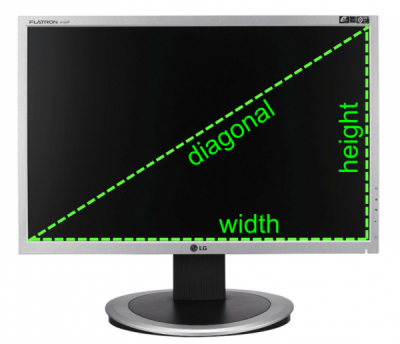 Just like how televisions calculate screen sizes, the best gaming monitors follow suit by indicating their size via the diagonals' length in inches. Whether you're considering a curved or ultrawide gaming monitor, the same rule applies! For an ideal gaming experience, we recommend going with a screen size that's at least 24 inches. As for whether curved or ultrawide gaming monitors are better, we feel it comes down to personal preference since both offer wider fields-of-view!
Felt like you were a step behind your opponent during an intense firefight? Your gaming monitor's refresh rate might have been the culprit! Refresh rates measure the number of times your gaming monitor refreshes the displayed image per second. Monitors with lower refresh rates tend to feel more jittery whereas premium gaming monitors provide buttery-smooth animations. As a basic rule, anything above 120Hz refresh rate would be more than sufficient to ensure a comfortably smooth gaming session. Fortunately for you, our curated list below highlights the best 144Hz monitors for your convenience.
TN? IPS? Or VA? The best gaming monitors on the market come in mainly three types of LCD panels. Each variation comes with their own strengths and weaknesses. To avoid overloading you with information, we've included this handy table to see at a glance what the major differences are.
| | | |
| --- | --- | --- |
| Panel Type | Pros | Cons |
| Twisted Nematic (TN) | Affordable and low display lag, ideal for gaming | Limited viewing angles and muted colours |
| Vertical Alignment (VA) | Rich colour contrast, good colour reproduction | Muted colours at off-angles, some have low refresh rates |
| In-Plane Switching (IPS) | Better colour reproduction and wide viewing angles | Pricey, moderate colour contrast and risk of IPS glow |
As for recommendations, here's our rundown of the best gaming monitors in Singapore money can buy!
Best gaming monitors in Singapore you should invest in
1. ASUS ROG Swift PG259QN – for the best 4K, high refresh rate experience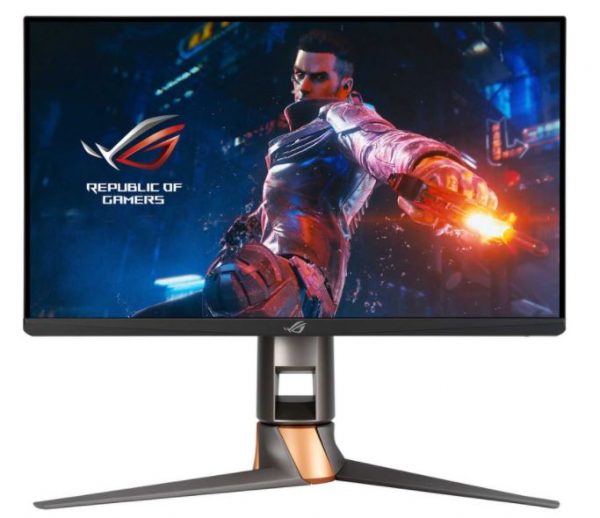 Looking for something that beats the best 144Hz monitors? If you've got a powerful enough rig to support the latest blockbuster games, you'll definitely want to own a display that takes full advantage of this! Widely heralded among PC enthusiasts for its stunning performance, the ASUS ROG Swift PG259QN (available on ASUS Official Store) covers every aspect of what the best gaming monitors today need.

From its 4K Ultra-HD resolution and High Dynamic Range (HDR) colour range to its speedy 360Hz refresh rate, gamers will no longer have to choose between refresh rates and screen resolutions with the PG259QN! While the premium price tag might put off some buyers, it's surely a small price to pay for an unmatched experience on this one-of-a-kind ASUS gaming monitor in Singapore.
2. Samsung LC49RG90SSEXXS – for ultimate gaming immersion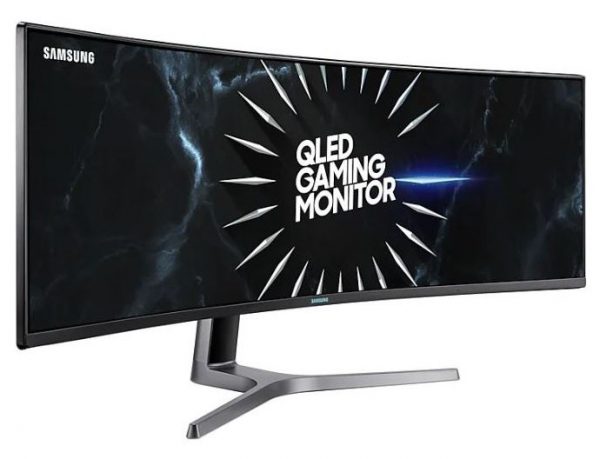 The Samsung LC49RG90SSEXXS (available on Sgdigihub) is one of the best gaming monitors for fully immersive gaming sessions! At 49 inches wide, this super ultrawide Samsung gaming monitor boasts a 32:9 aspect ratio alongside its HDR and 120Hz refresh rate support. Imagine this: to achieve a similar view, you'd have to place two 27-inch monitors side by side and get rid of the disruptive bezels in between! 
Engineering feats aside, the LC49RG90SSEXXS is also a wicked multi-tasking tool. You can open up to four applications concurrently to fill up your entire display! To take full advantage of this, we recommend setting up a 16:9 gaming window and filling up the remaining space with streaming or music applications.
Psst, wondering how to fit this massive behemoth of a gaming monitor on your desk? The Xiaomi Squirrey Multi-Function Monitor Arm (available on 131Express) frees up your existing desk space by taking the load off the monitor's stand. Thanks to its spring mounting properties, you can effortlessly adjust and swivel your monitor. This lets you freely adjust the hefty monitor to fit your sitting posture.
3. MSI Optix G273QF – for the competitive gamer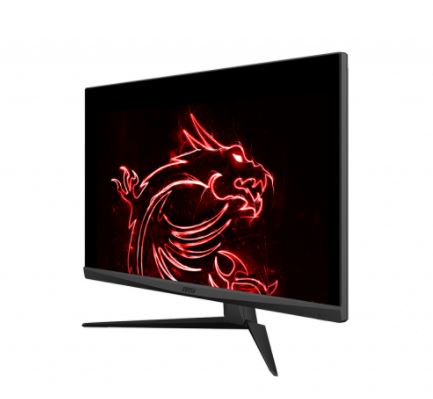 Need one of the best gaming monitors that's optimistic for competitive play? MSI's G273QF (available on MSI Official Store) stands out from the rest with its 165Hz refresh rate, QHD 1440p resolution and 1ms grey-to-grey response time. This translates to a smooth experience that makes a world of difference in fast-paced shooting games like Apex Legends or Valorant.
Additionally, MSI's gaming monitor provides handy features that will change the way you game! If you're unable to see down dark corridors clearly, switch on the Night Vision setting! This immediately brightens dark areas without over-exposing other colours on your screen. To further personalise your gaming experience, tinker with the Gaming OSD app so you can create the ideal viewing settings for all your games!
4. Acer Nitro VG252Q – for budget conscious gamers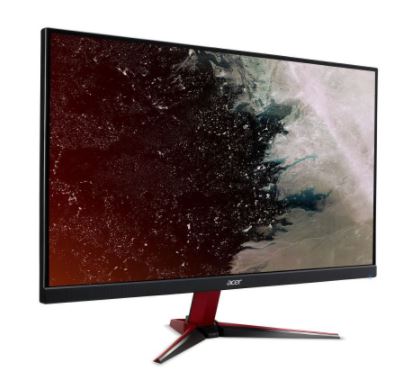 The best cheap gaming monitors are rare and usually come with issues like jittery images or muted colours. Thankfully, Acer's Nitro VG252Q (available on Dynacore® Technologies™) provides terrific value for money — perfect if you already spent all your budget maximising their specifications on your custom PC. Despite its affordable price point, this Acer gaming monitor features a VA panel, 144 Hz refresh rate and solid colour contrast so it's definitely one of the best 144Hz monitors as you won't have to deal with issues like input lag and screen tearing.

Additionally, many consider this budget display as one of the best gaming monitors because it offers the G-Sync feature! For all you PC enthusiasts, this allows the display to gauge your graphics card's output and dynamically tailors that to your gaming monitor, immediately solving the aforementioned problems.
5. Armaggeddon Pixxel Xtreme XC27HD Super

 – for an excellent curved gaming experience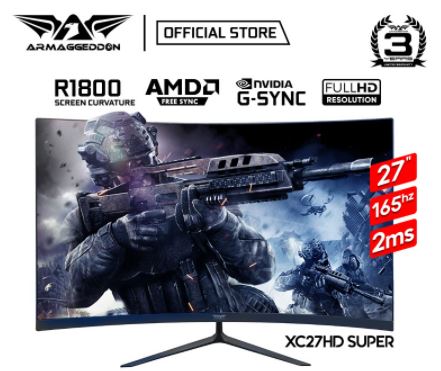 Don't let its mouthful of a name deter you — the Armaggeddon Pixxel Xtreme XC27HD (available on Armaggeddon Official Store) is definitely a viable choice if you want to game on one of the best cheap gaming monitors that come with a curved aesthetic. Granting gamers a full HD resolution at R1800 screen curvature, the 27-inch display checks all the boxes for being an all-round solid gaming monitor option!
Fantastic performance aside, the XC27 HD also has plenty of tricks up its sleeves to make it worth the purchase. Despite having a VA panel, its vibrant HDR colours rival the best IPS panels around. It's also worth mentioning that the display has an above average 165Hz refresh rate. Ultimately, this makes it one of the best cheap gaming monitors in Singapore at this amazing price point!
6. LG 27GN750

– for IPS gaming perfection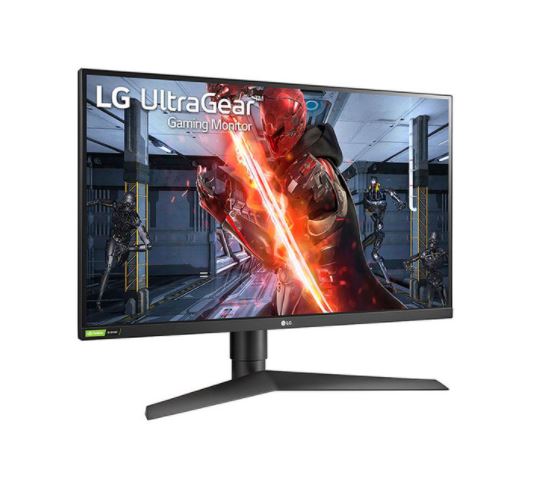 Tired of the glow effect that causes colour distortion from most IPS monitors? From low input lag and lightning fast response time to rich colour reproduction and HDR support, the LG 27GN750 (available on LG Singapore) is a worthy pick when it comes to the best gaming monitors in Singapore! Thanks to its handy features and local dimming effects, you'll enjoy playing your favourite games in Full HD on this LG gaming monitor.
The most exciting feature of this best cheap gaming monitor is its much-hyped 1ms Grey-to-Grey speed. With a faster setting, pixel response time is minimised so you can enjoy a buttery smooth gaming experience. Mash this with a high refresh rate and you have a winning formula that helps it stand shoulders above other best 240Hz gaming monitors!
7. Xiaomi Mi Curved Gaming Monitor

– for affordable ultra widescreen gaming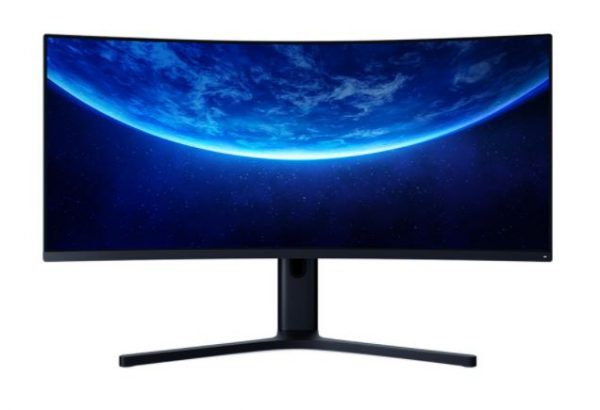 Is your desk unable to support Samsung's super ultrawide gaming monitor? Why not give Xiaomi's Mi Curved Gaming Monitor (available on Gain City Official Store) a try! Despite being a brand that's more associated with home appliances, Xiaomi brings its A-game with its feature-packed widescreen gaming monitor. With its Ultrawide QHD resolution and affordable price tag, Xiaomi has definitely won our hearts when it comes to topping the best cheap gaming monitors in Singapore.
For bonus gaming smoothness, the monitor features AMD Freesync — a feature that synchronises display refresh rates to your graphics card. Combine this with its Ultrawide QHD resolution, this Xiaomi gaming monitor wins over users with its solid gaming monitor in Singapore. Add to this a minimalist aesthetic and this best 144Hz monitor is definitely our choice for affordable widescreen gaming!
Shop for the best gaming monitors and enjoy unbeatable deals! 
Equipped with this guide, you're now ready to seek out the gaming monitor of your dreams. Didn't find your preferred brand listed here? Whether you're shopping for a secondary display or going all out for a quality gaming-centric one, the diverse array of monitors available will satisfy your needs as you discover models beyond the best 144Hz monitors!
To truly up your game, why not read our guide to the best gaming mouse to get that competitive edge. Additionally, for more comfortable gaming sessions, our recommendation is to check out these best gaming chairs!