While photographs are a great way of capturing memories, most of us are guilty of storing dozens of snapshots in our smartphones and hard drives only to be forgotten. Give your snaps a new life with the best portable photo printers! These mini photo printers are lightweight and can print photos on the spot. With so many awesome portable photo printers on the market, be sure to consider some important factors before making your purchase.
Buying the best portable photo printer
1. Utility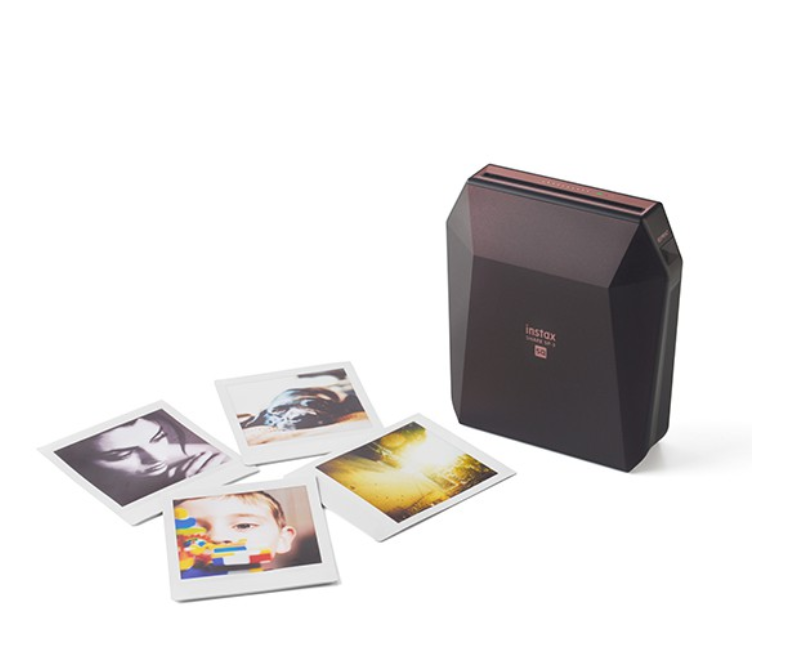 Before deciding on the best portable photo printer for yourself, think about what you want to use it for. Do you want to carry it around and print photos after nights out with friends as instant keepsakes? Or do you plan on only printing photos at home to paste in your scrapbook? Once decided, you can better determine the size and weight of your ideal photo printer.
Also, consider the additional functions your portable photo printer and its associated app have! Most photo printer apps come with a host of fun stickers, filters and customisation options. The latest trend in the world of portable photo printers is Augmented Reality (AR) functionality — print a single frame from a video as a photo and scan the resulting image with the app to see the video unfold on your screen. It's almost like the moving wizarding photographs from Harry Potter.
2. Photo paper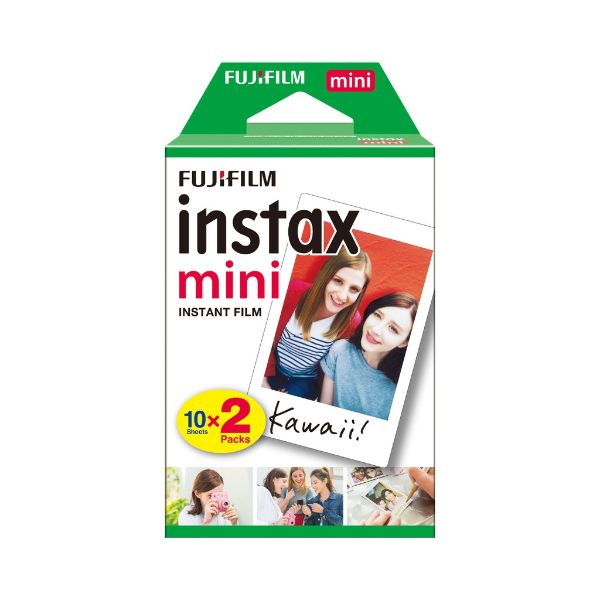 After buying the photo printer, you'll need to buy the photo paper or instant film like this Fujifilm Instax Mini Film Twin Pack (available on Fujifilm Singapore Official Store)! Different printers use different kinds of paper and many often have brand-specific papers you'll need to buy. Prices can vary depending on the kind of paper and finish.
If you plan on frequently printing photos, then get a printer that uses more affordable photo paper because the costs can add up fast.
3. Picture quality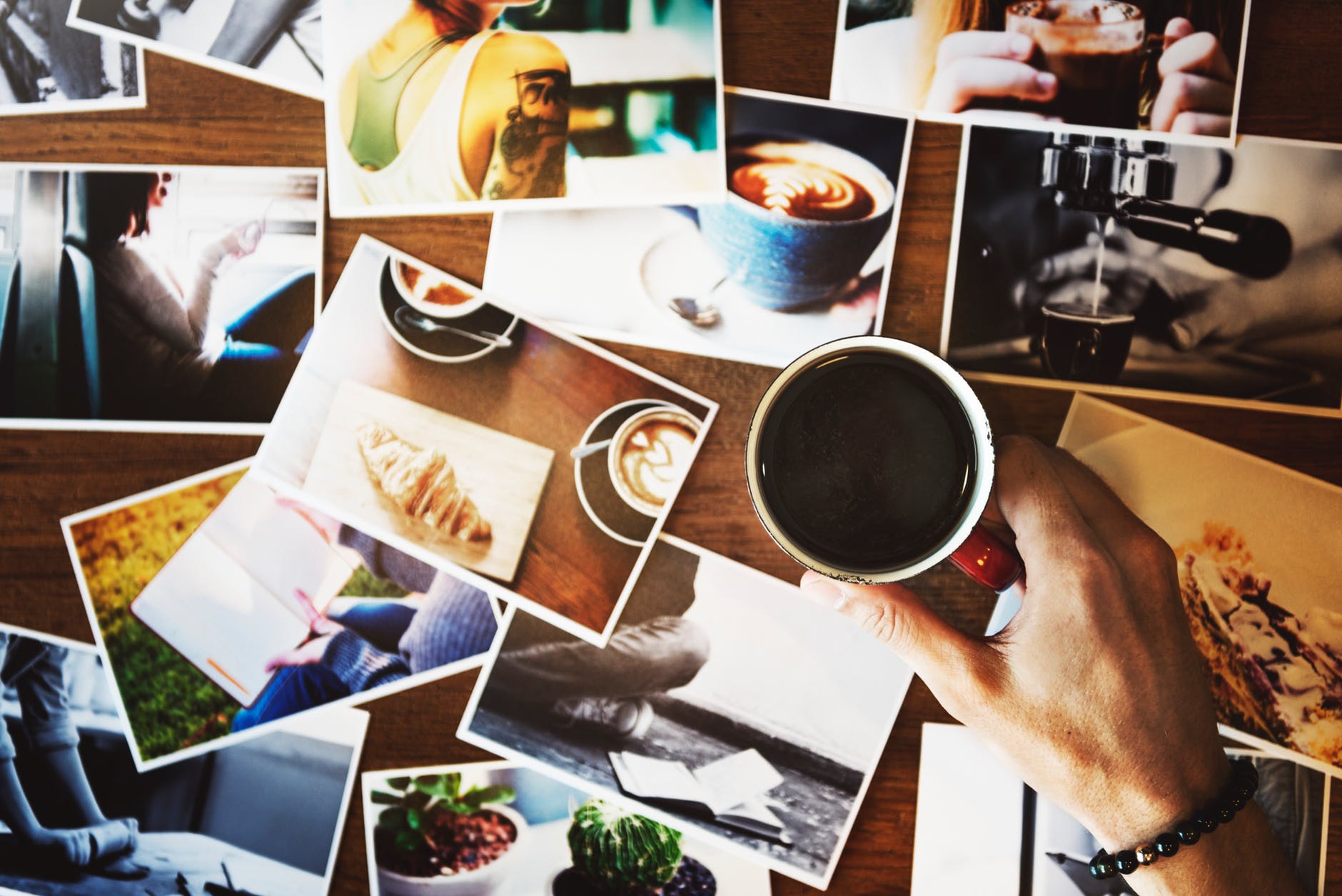 Different photo papers also produce different kinds of pictures. For example, the Instax Share photo printers use Instax film and give a vintage, old-school vibe. Photos printed on ZINK paper resemble regular developed photos more closely but may have lines across the image similar to those you see on inkjet printing. 
Think about what kind of look and feel you want from your photos and buy the portable photo printer that produces that result. 
The best portable photo printers in Singapore 
1. Fujifilm Instax Mini Link Aloha Package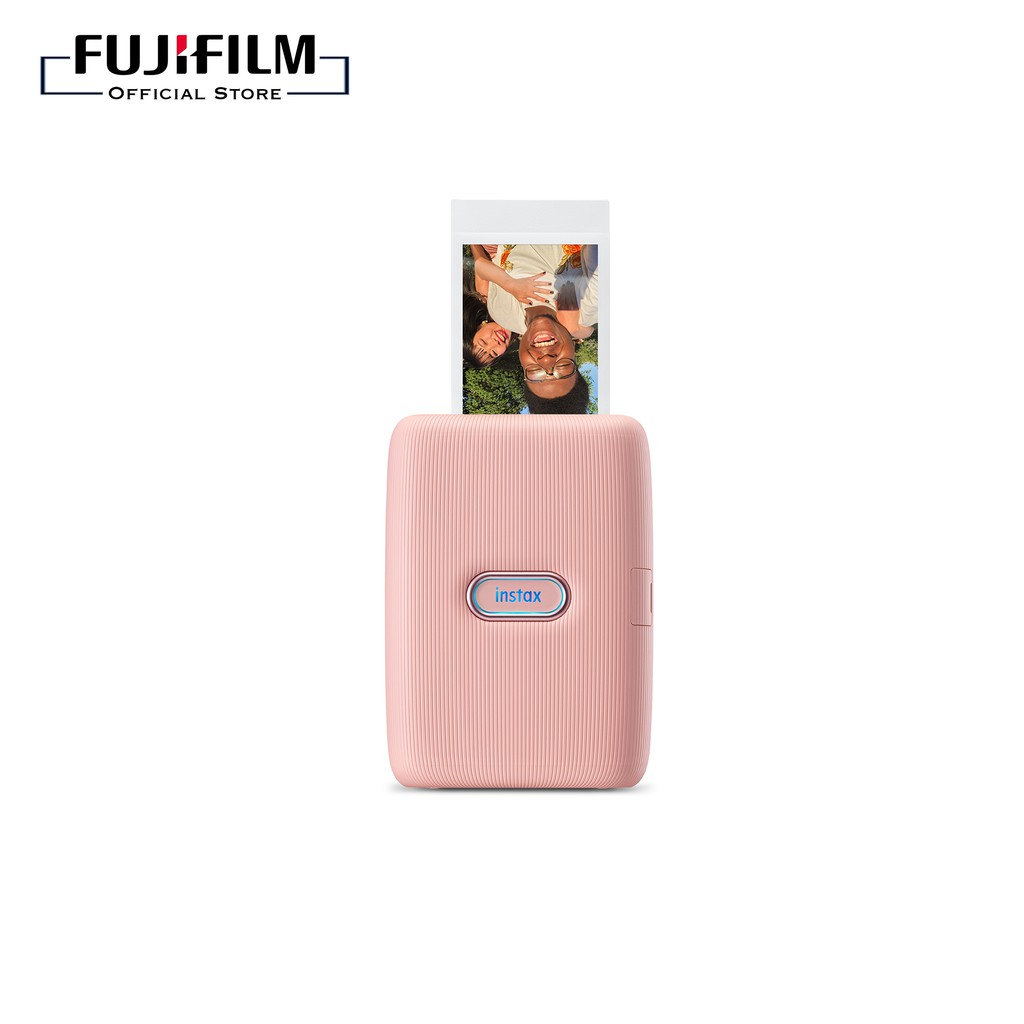 Looking for a mini photo printer to print photos from your smartphone while on-the-go? The Fujifilm Instax Mini Link Aloha Package (available on Fujifilm Singapore Official Store) comes in a small 62mm x 46mm size and weighs just 209g. Simply slip this smartphone printer into your handbag and print your favourite memories instantly while out.
All you've got to do is install the FUJIFILM Camera Remote and mini Link apps. You can add borders, overlays or even choose to print a specific frame of a video in your phone. Choose from the blue, white or dusky pink shade — definitely one of the best looking portable photo printers out there today!
2. Fujifilm Instax Share SP-3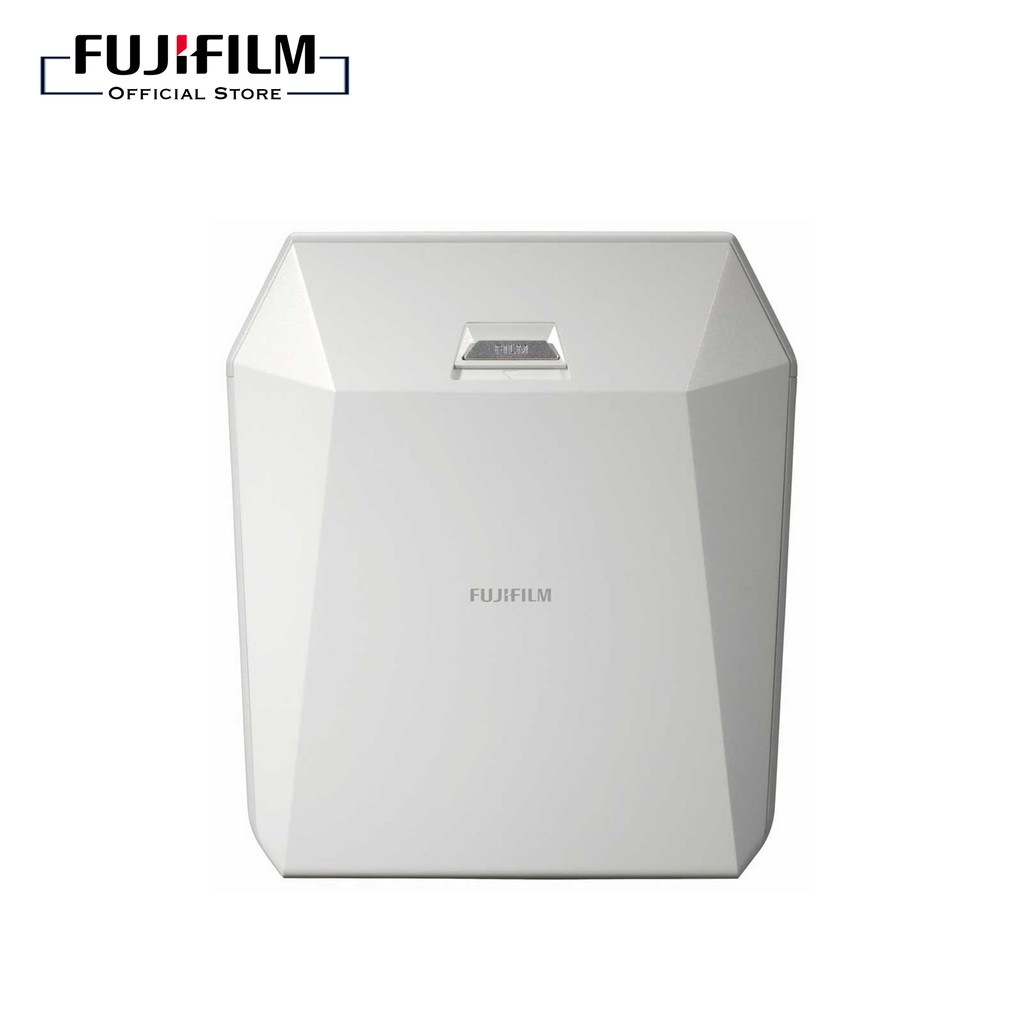 With a futuristic, angular design that looks like it came straight out of a sci-fi movie, the Fujifilm Instax Share SP-3 (available on Fujifilm Singapore Store) is one of the best portable photo printers on offer. Simply connect the printer to your phone over WiFi and you'll be able to print photos straight from your phone via the Instax Share app! The app comes with editing options like zoom and brightness adjustments as well as fun filters to recreate a nostalgic, vintage polaroid look.
The Fujifilm Instax Share SP-3 takes under 30 seconds to print a photo, without requiring any ink. Instead, it uses the Fujifilm Instax Square film (available on Pastlanes) and photos develop much in the same way as those shot with an instant camera. It's not the lightest or most convenient portable photo printer to carry but you get excellent results! 
3. HP Sprocket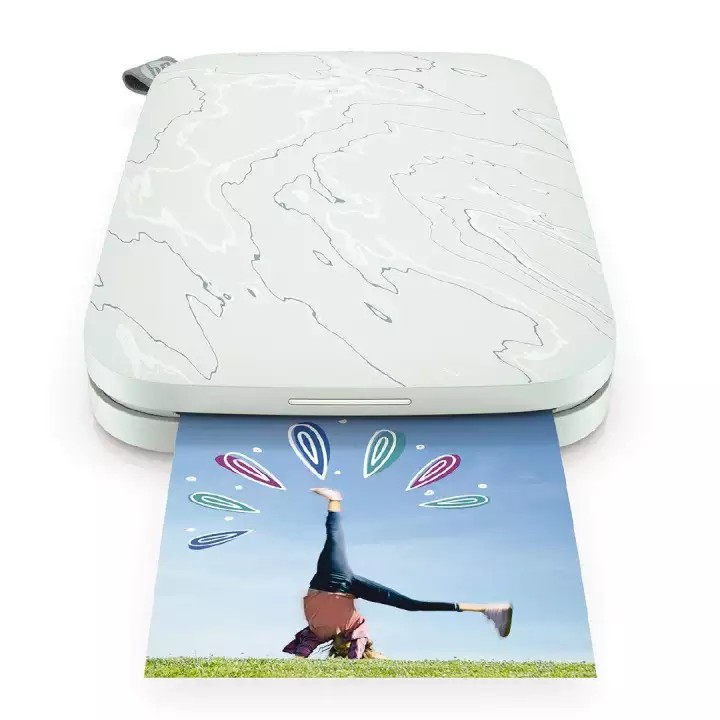 Looking to print adorable 2×3 photos that fit perfectly into your wallet? The HP Sprocket Select Printer Sea Mist  (available on POPULAR Official Store) is one of the best portable photo printers for the job. Utilising ZINK (Zero Ink) technology, the HP Sprocket prints photos using variations in heat pulses and intensity, reacting with a special ZINK photo paper to produce vivid images. 
Simply connect your phone to the HP Sprocket App to print your desired images and check on features like battery level and printing status. The fun part about the HP Sprocket is that the photo paper is also sticker paper – so you can peel off the backing and paste your photos wherever you please!
4. Canon Mini Photo Printer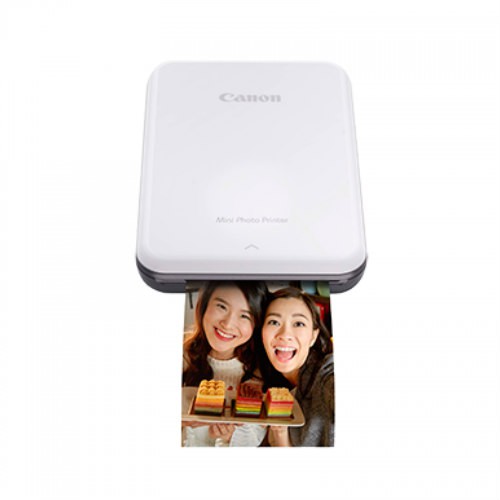 Using the same ZINK technology as the HP Sprocket, the Canon Mini Photo Printer (available on pearlblue tech Pte Ltd) is one mini photo printer that's as cute as it is functional. Available in slate grey, mint green and rose gold, the photo printer weighs only 160g, making it the perfect size for slipping into your handbag and whipping out when taking photos with your friends.
With the Canon Mini Print app, you can either print photos in 2×3 format or create collage prints of up to four images. Plus, you can decorate your photos with creative frames, stickers and doodles available in-app. Did we mention the cool AR functionality? If you have fond memories of taking neoprints with your friends at arcades, this is the best portable photo printer for reliving the good ol' days. 
5. Huawei Pocket Photo Printer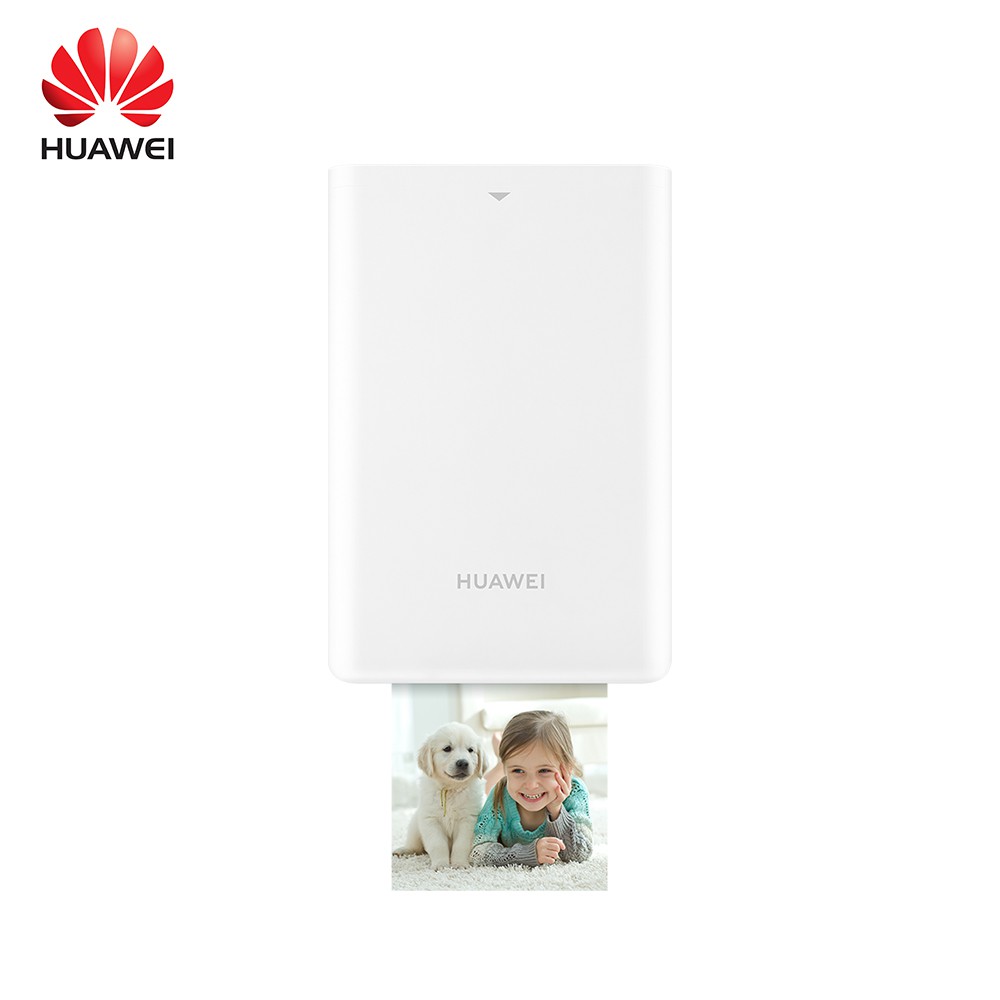 One of the best affordable portable photo printer options on offer, the Huawei Pocket Photo Printer (available on tophouse.sg) is small, compact and can pass for a power bank easily. Utilising ZINK technology, the Huawei Pocket Photo Printer prints credit card-sized images including 35x45mm ID-sized photos. 
One of the most unique features of this photo printer is that it can also be used to print business cards! The Huawei Printer app comes with a selection of awesome business card templates so you can network on the go and never worry about running out of name cards again. 
Bonus: the Huawei Pocket Photo Printer also comes with AR functionality, enabling your photos to come alive.
6. Xiaomi XPrint Pocket Photo Printer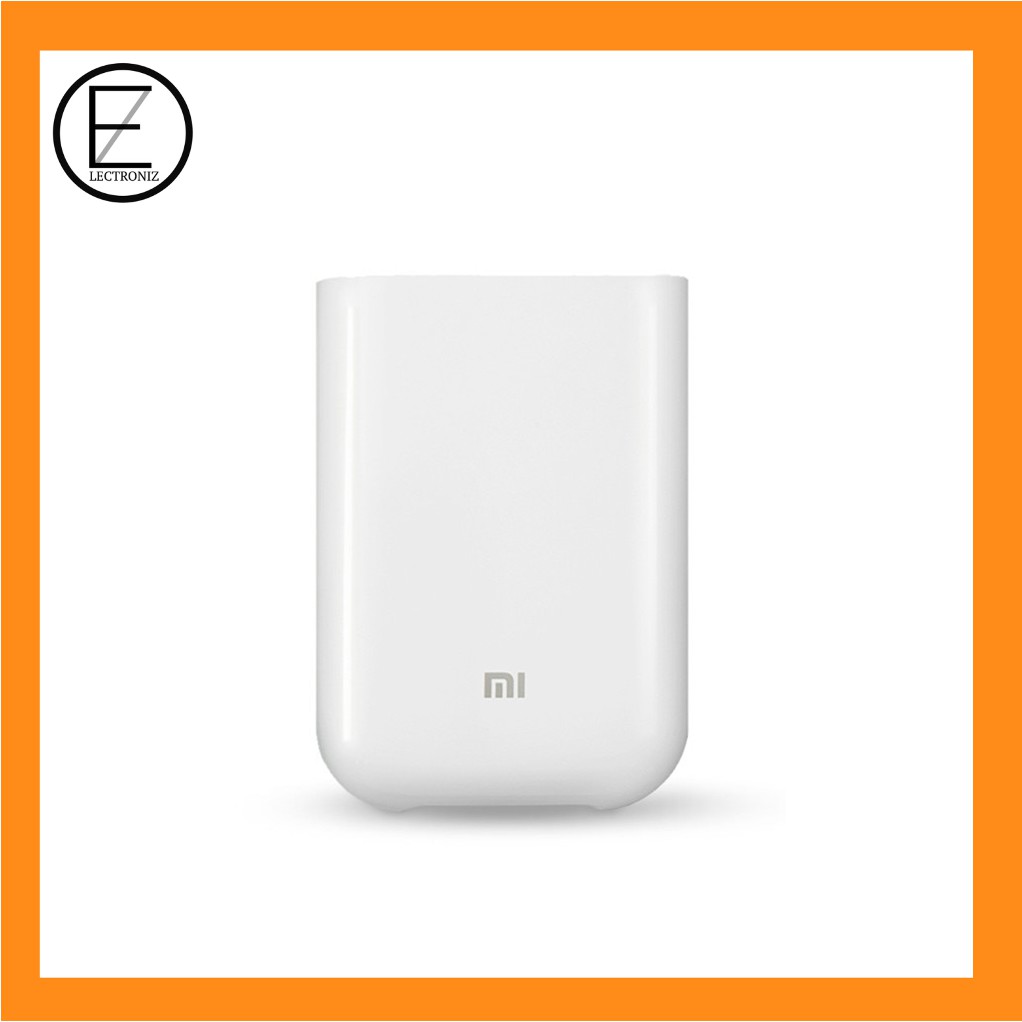 Another not-to-be-missed name in the portable photo printer game is the Xiaomi Mi Portable Photo Printer (available on ElectroniZ). If you're on a budget of $100, then this is one of the best portable photo printers for you! The Xiaomi Mi printer uses ink-free printing and you can splice images and add multiple filters and when printing the photos.
You can also create AR images with this Xiaomi photo printer, using its associated app! It's a very straightforward process and you'll get great joy from seeing your photos come alive. The device can be connected to most devices via Bluetooth, so no matter which smartphone you're using you can print photos with ease. 
7. Kodak Smile Instant Printer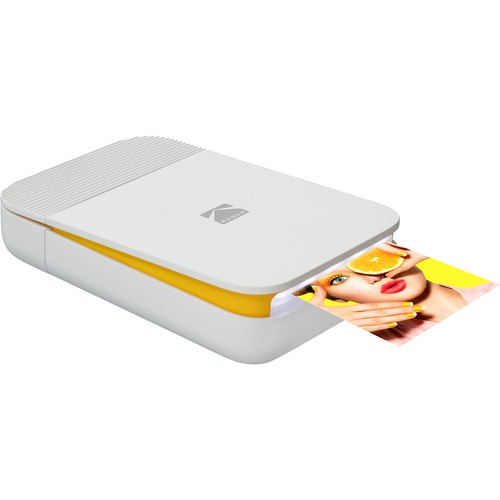 Capture giggles and grins instantly with the Kodak Smile Instant Printer (available on  4P Store)! Using ZINK technology, the 90s design inspired Kodak Smile Instant Printer is a great option if you want an easy-to-use and lightweight photo printer.
Printing is easy and can be done by connecting your smartphone to the printer over Bluetooth. The Kodak Smile app also offers an array of customisation options from adorable stickers to funky colour filters to personalise your photos! 
8. Polaroid Hi-Print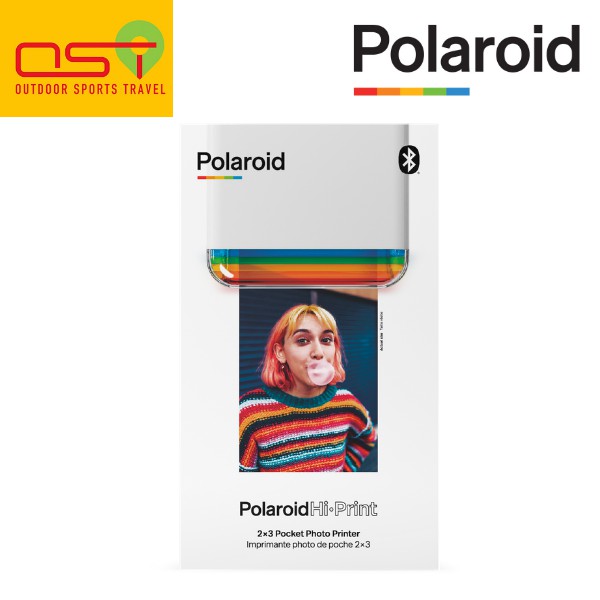 Instead of ZINK technology, the Polaroid Hi-Print (available on OST Official Store) uses dye sublimation printing — a technique which uses heat to transfer dye onto paper or other materials. This results in high quality and fade proof prints — perfect to preserve photo prints for years to come!
This mini photo printer weighs about 255g (without cartridge) and prints 2×3 inch, self-adhesive prints. Simply connect your smartphone to the Polaroid Hi·Print mobile app and print your memories — be it that photo or a message that you want to treasure.
9. Japan Printoss Phone Photo Printer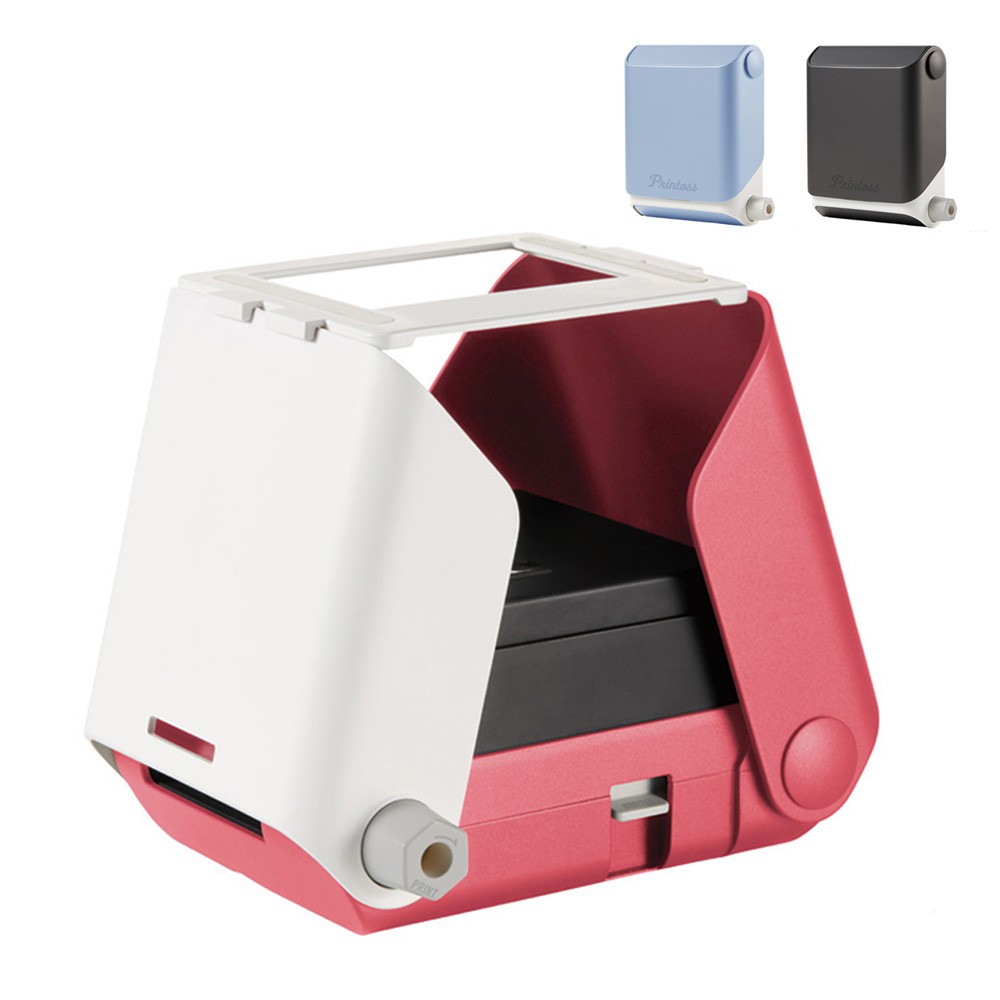 Dislike the hassle of downloading an app just to get your favourite prints out? You can do away with that with the Japan Printoss Phone Photo Printer (available on Norns Taiwan). It doesn't run on a battery, requires no Bluetooth or WiFi connection and yet can print out photos from your smartphone in a jiffy! Worried that this pyramid looking device is not really portable? Fret not! It can be folded and is easy to carry around!
This best portable photo printer works with Instax Plain Mini Films. Simply place your smartphone on the top of the device and manually turn the roller on the device to print! Wait about 90 seconds for the photo to develop. 
Check out the video below to find out how to use the device!
10. Paperang Mobile Instant Printer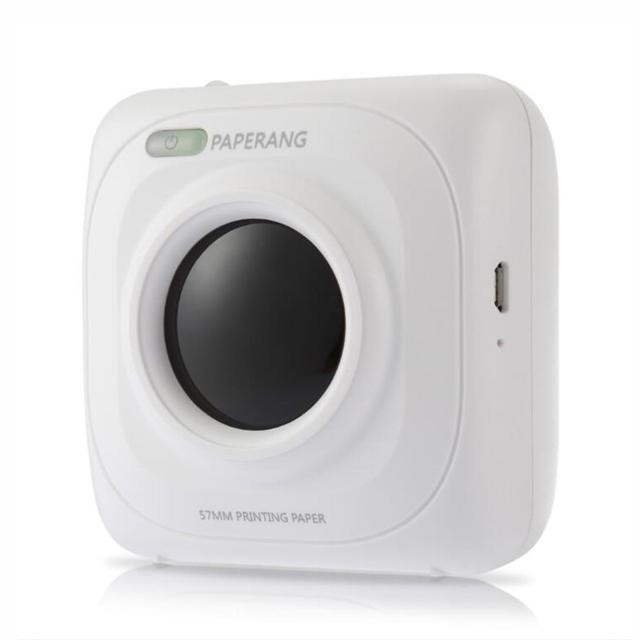 Looking for an awesome and affordable portable photo printer? The Paperang Mobile Instant Printer (available on Pastlanes) is the best budget portable photo printer on the market. Unlike other cameras on this list which use film or photo paper, the Paperang Mobile Instant Printer keeps costs low by using inkless thermal printing! This is the kind of printing used by receipt machines in stores but Paperang's thermal printer paper is sturdier, longer-lasting and doesn't fade as easily! Plus, the paper comes with a sticky backing, so you can easily convert your print-outs into stickers. 
As the Paperang Mobile Instant Printer uses inkless thermal printing, images can only be printed in black and white. However, you can also use the printer to print lots of other things while out and about! From to-do lists to funky name labels, the sky's the limit when it comes to printing with Paperang. 
Get the best portable photo printer for yourself today!
Ultimately, the best portable photo printer is the one that works for you, so shop around and pick the perfect one. 
Once you've gotten your new portable photo printer, it's time to make some memories with your favourite people! Head over to these Instagram-worthy spots in Singapore to capture candid photos with your pals. Alternatively, if you're just starting to dip your toes into pro photography, then check out some of the best cameras for beginners!
This article was updated on 13 April 2021. Additional research done by Rajveen Kaur Aujla.