Mechanical keyboards have been all the rage these days — not just for their aesthetics, but the oh-so-satisfying ASMR click-clack sounds you get while typing. Another huge appeal is how you can customise them or build them from scratch. The process may be tedious, but definitely a fun and exciting one — especially when your typing experience is refined with a keyboard that feels, sounds and looks bussin'! If you're thinking about trying your hand at this hobby, here's a beginner's guide to take you through building a custom mechanical keyboard in Singapore!
Why build your own custom mechanical keyboard?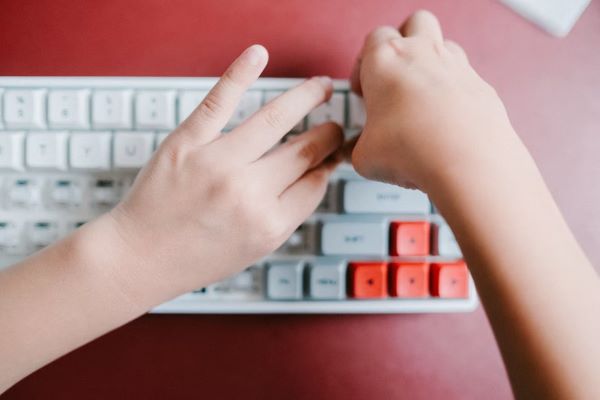 Building a custom mechanical keyboard in Singapore can easily set you back by a few hundred bucks (about $200-$600, for starters), but that's not stopping enthusiasts from fuelling this hobby. Apart from the tactile feedback that membrane keyboards these days have abandoned, you get to tailor each component to your needs and preferences.
For instance, you can choose the size and layout that best fits your workstation by picking out your preferred keyboard case. When it comes to keyboard switches and keycaps, there's a deluge of options that let you tailor it to your ideal feel and sound. Plus, the entire process is like honing a craft, and you get to enjoy your own masterpiece at the end!
Essential components to build a custom keyboard in Singapore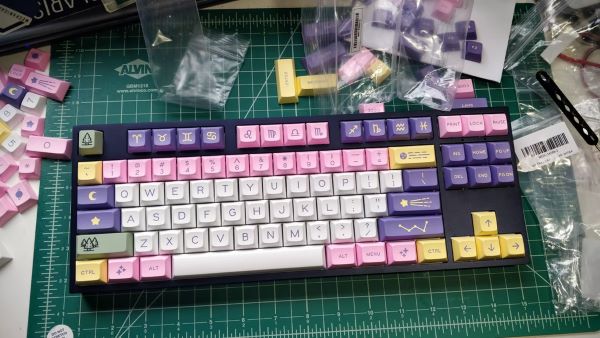 There's a lot to learn when it comes to building a custom keyboard in Singapore. From choosing your layout to deciding what keycap profile to go for, we break down each essential component to ease you into your customising journey.
1. Printed Circuit Board (PCB)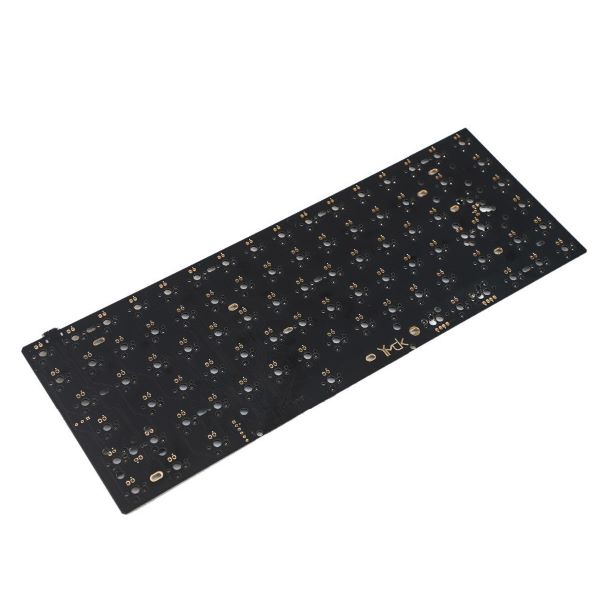 The Printed Circuit Board (PCB) determines the size and features of your keyboard, so picking the right one is extremely important. PCB is the component that is placed inside the keyboard case and connects your switches to your computer. The three main types of PCBs you can get are standard, hot-swappable and through-hole. Here's a breakdown of their key attributes:
Pros
Cons
Standard PCB

Offers the most flexibility for key placements

Requires manual work — you'll need to solder switches onto standard PCBs

Hot-swappable PCB

Fast and convenient to set up

Does not require any soldering, which makes it easy to change switches

Does not offer flexibility in terms of layout

Through-hole PCB

Most technical and hence offers flexibility and the biggest sense of accomplishment when you complete your keyboard

Hardest to assemble as it requires everything to be soldered, including USB ports and controllers
For beginners, we recommend hot-swappable PCBs like the one included in the popular TM680 RGB Mechanical Keyboard DIY Kit (available on DailyTech·Prime). Check out the video below for an in-depth guide on how to build and mod it. 
Compared to hot-swappable PCBs, standard or through-hole PCBs require you to be extremely careful when soldering on switches and other parts. Look out for PCBs that come with a compatible plate, which is an optional component that adds structure to your keyboard so it is less wobbly. Alternatively, beginners can go for the hot-swappable Lychee G80pro Custom Keyboard Kit (available on sxzbetter.sg). All you need to do here is fit your preferred key switches and keycaps, and you're good to go with a brand new custom keyboard!
Pro-tip: Before assembling your keyboard, make sure to test whether your PCB is working properly by plugging it onto your computer and testing the switches with tweezers.
2. Keyboard case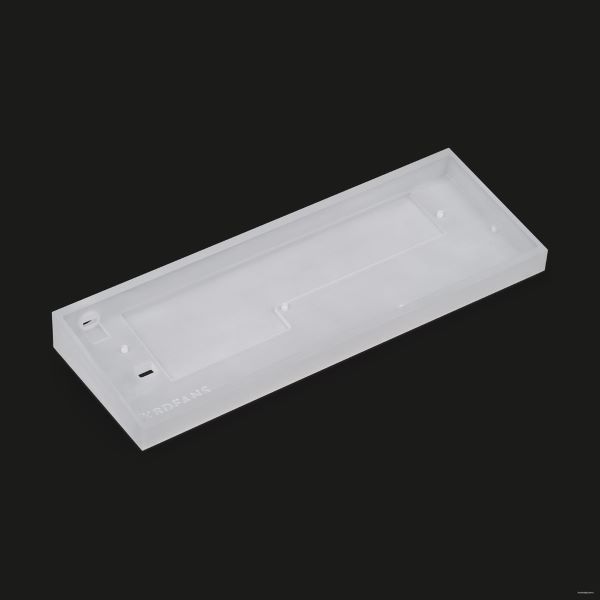 Another essential component you'll need when building a custom mechanical keyboard in Singapore is the case, which holds everything together. When getting your keyboard case, look out for material and size. 
There are different materials you can choose from, such as plastic, aluminum and acrylic. If you're looking for something affordable, we recommend going for plastic keyboard cases like the 60% Plastic Keyboard Case (available on Nville Official Store) that's available in solid and transparent options. Plastic keyboard cases are lighter and easier to carry around. 
Want something sturdier? Opt for an Aluminium Keyboard Case (available on Ymdkey.sg) — they're heavier and more expensive, but more durable than plastic ones. For those who fancy keyboards with lights, get an Acrylic Keyboard Case (available on szlztmy3.sg) which allows underglow LED lights to shine through. 
Another important aspect of your keyboard case is the layout. Common layouts include full-sized, tenkeyless (80%), 75%, 65%, 60% and 40%. Watch the video above for an in-depth explanation of the pros and cons of each layout! If you'd like a more ergonomic design for your custom keyboard in Singapore, you can also opt for split keyboards — a keyboard split into two halves.
3. Stabilisers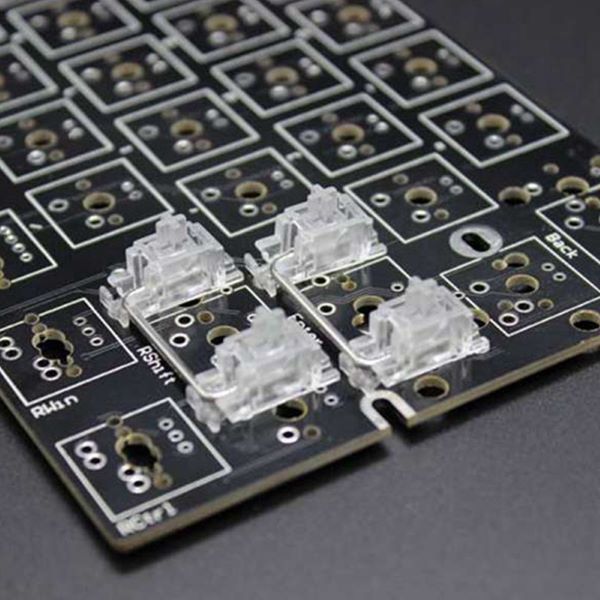 Stabilisers are an essential component of building a custom mechanical keyboard in Singapore as it keeps the larger keys from wobbling, and helps you achieve the ideal "thock" sounds when typing. Here are a few pointers to note when looking for stabilisers:
| | |
| --- | --- |
| Mounting style | How it works |
| Plate-mounted | Attaches to the plate above the PCB, compatible with hot-swappable PCBs |
| Screw-in | Screws directly into the PCB, offering the most secure and stable typing experience |
| Snap-in | Snaps into the PCB, less stable than screw-ins but more secure than plate-mounted |
Type of stabiliser
How it works
Best for

Cherry style stabiliser

Comes in the shape of a Cherry MX switch stem, which makes installing and removing keycaps a breeze

Available in all mounting styles

Those who want to change keycaps frequently

Costar stabiliser

To be hooked into the keycap to fit

Those who want to install and use for a long period, and don't swap out keycaps regularly

Optical stabilisers

Have small clips that insert into the keycaps

Those who use optical switches
4. Keyboard switches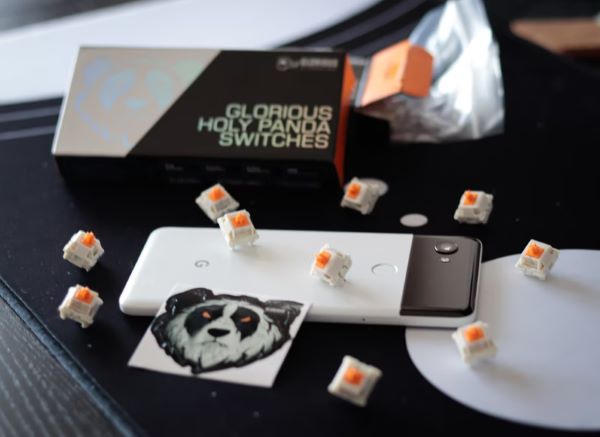 Keyboard switches are where it starts to get exciting! When choosing switches for your custom keyboard in Singapore, you may be overwhelmed by the sheer amount of choices. Here's a breakdown of the different types of switches you can get and how you can choose one based on your preferences!
| | | | |
| --- | --- | --- | --- |
| Type of switch | Noise level | Keystrokes | Best for: |
| Linear  | Quiet | Smooth and consistent | Gamers who want a competitive edge with consistent keystrokes and precision |
| Tactile | Moderate | Bumpy | Beginners to mechanical keyboards  |
| Clicky | Loud | Bumpy | Those who only use their keyboards at a dedicated workstation and want the best feedback while typing |
Apart from types, there are also a range of brands to choose from: Cherry MX, Outemu, Gateron and Kailh switches. Rated at 100 million keystrokes, Cherry MX switches (available on k.techs) are known to be the most durable ones on the market, and also come with higher price tags. 
Gateron switches (available on Blinkfyre) come at a close second, and are the best option when it comes to linear switches. For gamers who want to have faster responses with each keystroke, we recommend opting for Kailh Speed switches (available Ymdkey.sg). If you want to get the most bang for your buck, get Outemu switches (available on Pixel SG) which are the most affordable. For a better idea of how these switches sound, watch the video above!
Pro-tip: Use a switch puller (available on k.techs) when removing switches — these make the process much easier and help to prevent your switches from accidental damages. For those who are not using hot-swappable boards, you'll need a Soldering Iron (available on DCO HOME) to solder them on!
To enjoy smoother keystrokes, better sounds and reduced scratchiness, we recommend lubing your switches with a Mechanical Keyboard Lubricant (available on k.techs). Simply apply the lubricant to the lower housing, upper housing, spring and stem of the switches.
5. Aviator cables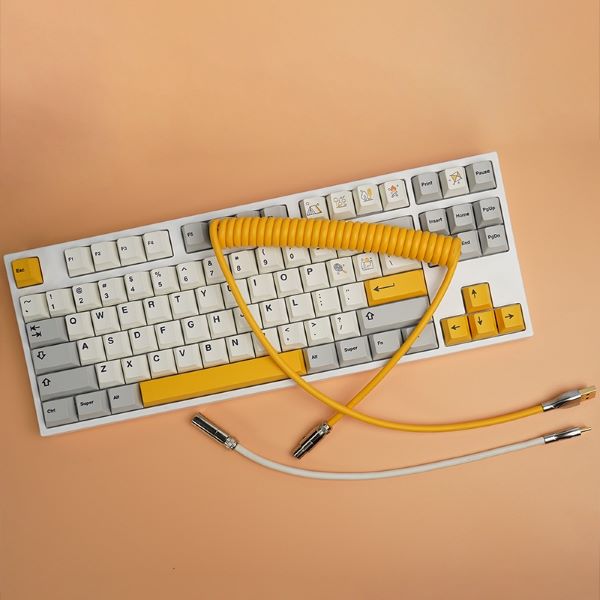 Get a matching aviator cable (available on DailyTech·Prime) in Singapore for your custom keyboard! The looped center on aviator cables are like an ode to old school cables that come with rubber coils. While they're mainly loved for their aesthetics, they come in handy when switching keyboards to different devices. 
6. Keycaps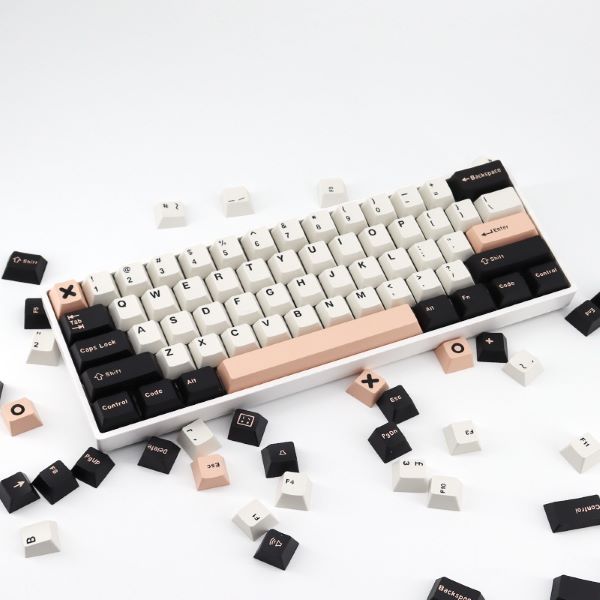 Keycaps are hands down the most exciting part of building a custom mechanical keyboard in Singapore. They're the main highlight of the overall aesthetics and feel you'll get from your keyboard. 
The possibilities are endless when it comes to keycaps, as there are a ton of designs you can choose from to personalise your keyboard. You can get designs according to your favourite food, hobby or even anime by getting themed keycaps in Singapore like these sushi-themed keycaps or mahjong-themed keycaps (both available on cuxiu.sg)!
Pro-tip: Use a Wire Keycap Puller (available on k.techs) when installing and removing keycaps to avoid damaging them.
There are two different types of material when it comes to keycaps in Singapore — Acrylonitrile Butadiene Styrene (ABS) and Polybutylene Terephthalate (PBT). ABS and PBT are types of plastic, and have different feel, sound and quality to offer. Here's a breakdown of their key attributes:
| | | |
| --- | --- | --- |
| | ABS keycaps | PBT keycaps |
| Price | Cheaper | More expensive |
| Texture | Glossy and smooth | Matte and textured |
| Sound | Quieter | Louder |
| Material | Tend to be thinner, hence less durable | Tend to be thicker, hence more durable |
Another important aspect to note when buying keycaps in Singapore is the keycap profile. Keycap profile refers to the shape of the keycap, which determines the overall sound and feel of your keyboard. There are flat, rounded, and options with different concaves and slopes. Watch the video above for an overview of different keycap profiles and how they sound!
Types of keycaps in Singapore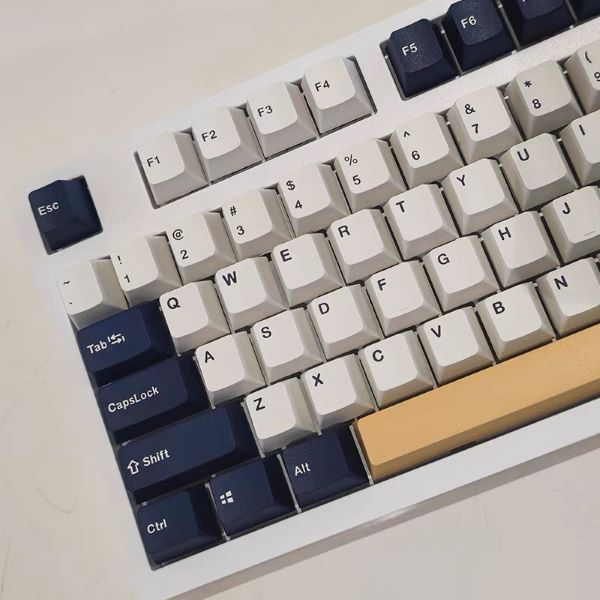 OEM keycaps (available on Spacekeys – Mechanical Keyboard) are a standard keycap profile that's found on most keyboards in Singapore. OEM profile keycaps come with an angled top and are typically higher than other keycap profiles at about 12mm. They are shaped differently across the board to offer more comfort while typing.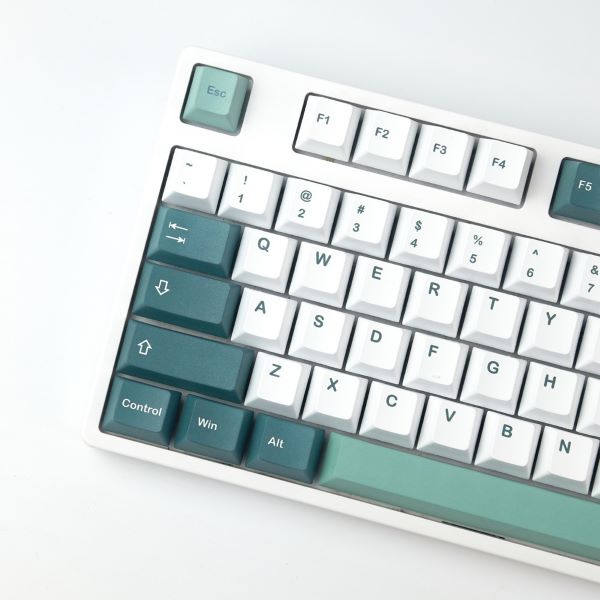 Cherry profile keycaps are the most popular and common keycap options out there. They're similar to OEM profile keycaps in Singapore, but shorter in height. If you fancy this profile, we recommend the Botanical Cherry Profile Keycaps (available on cuxiu.sg) for a clean aesthetic!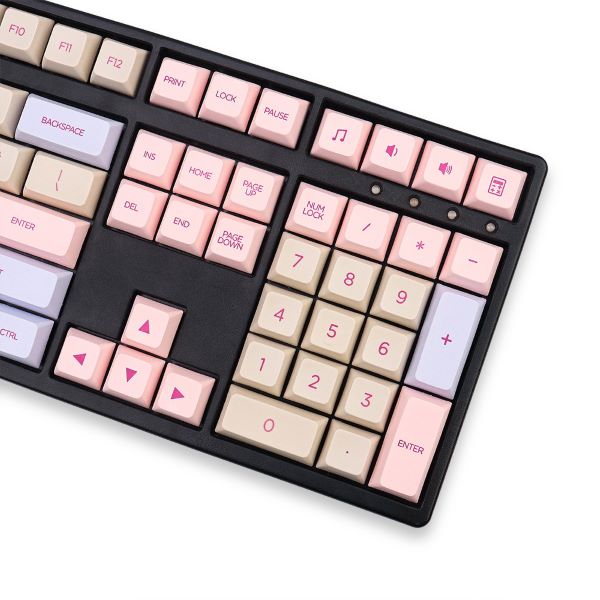 DSA profile keycaps (available on Enxi keycaps) are the shortest in height, and are shaped uniformly with each key having a spherical indentation on top. They're also relatively lightweight, so it's a great option for those who want their custom keyboards in Singapore to be portable!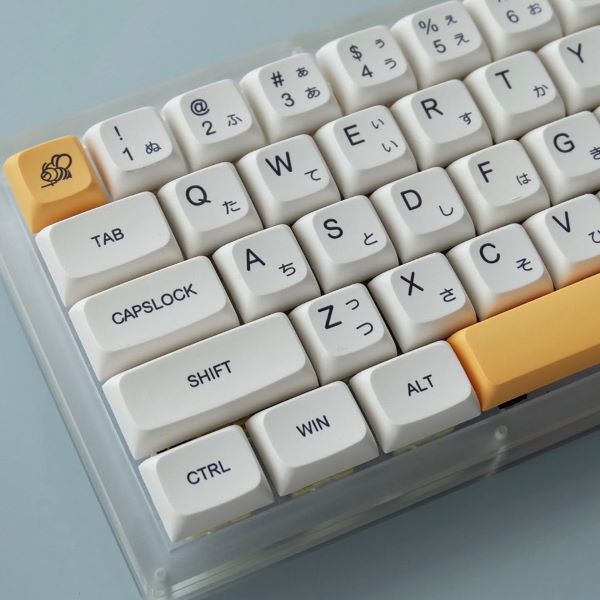 Similar to DSA keycaps, XDA profile keycaps are also uniform across the board and relatively shorter in height. We recommend these cute XDA PBT Keycaps (available on coffiasd.sg) that come in colours that's reminiscent of milk and honey!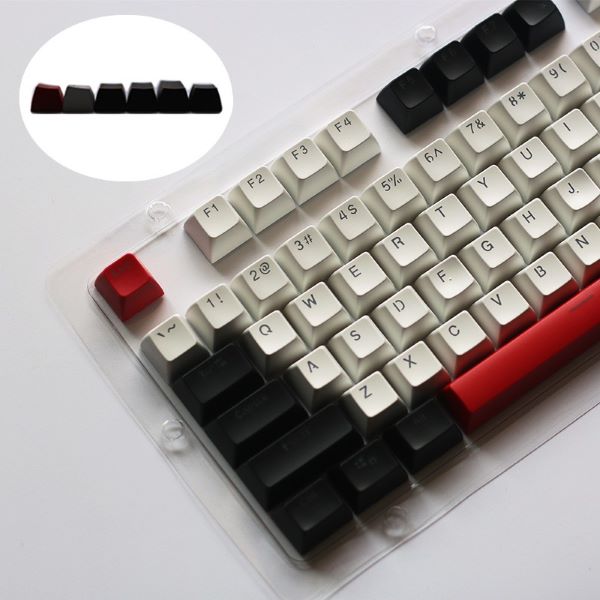 If you'd like to enjoy louder "thock" sounds while typing, we recommend going for SA profile keycaps which are thicker and taller than other keycap profiles. For a retro look, we recommend these SA Doubleshot Keycaps (available on cuxiu.sg) that come in a mix of black, cream and red. 
Keycaps for RGB backlit keyboards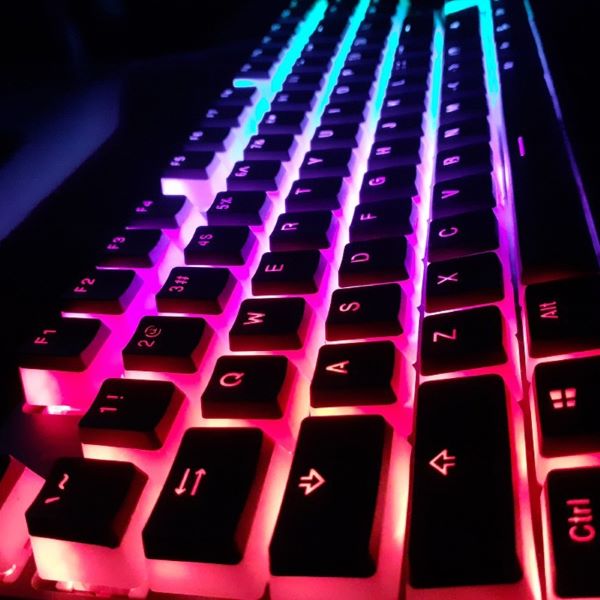 If you have a RGB backlit keyboard, you'll need to get either doubleshot keycaps or pudding keycaps to allow the backlighting to shine through. Doubleshot keycaps are made with two different plastics that allow lighting to be visible. On the other hand, pudding keycaps are also doubleshot, but allow light to shine through the sides of the keycaps too.
We recommend the Pudding PBT Doubleshot Keycaps (available on cuxiu.sg) that offer a minimalist, clean look when not illuminated, and a beautiful disco-esque light show when lit. 
Upgrade your typing experience with a custom mechanical keyboard
There's so much to explore when building a custom mechanical keyboard in Singapore with the sheer number of keycaps and switch options out there. Gather your essential parts during our 11.11 Big Sale to stretch your dollar! After you've built your custom keyboard, complete your work station with some keyboard wrist rests and the best monitors for work. If you're still wondering whether this hype is worth it, check out our rundown of the best mechanical keyboards!