There's no better way to keep to your "New Year, New Me" resolution than by signing up for Singapore running events in 2020! Whether you're pushing your limits or running for a good cause, we've got you covered with our comprehensive guide to Singapore marathons in 2020.
Upcoming Singapore running events in 2020
1. Run For Light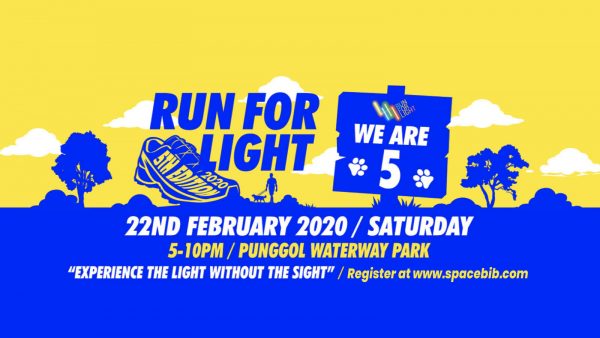 Run For Light returns this year for its fifth iteration, this time in support of Guide Dog Singapore and their cause to aid visually impaired individuals with specially trained guide dogs. This year, the organisers are introducing an all-new Ekiden 5km Challenge, a team-running effort where a group of five form a tag-team to complete a total distance of 25km. 
There will also be the standard 10km competitive run, a 5km fun run and a 1km blindfold walk. Round up your running buddies and stand to win $500 worth in prizes! 
Date: 22 Feb
Start point: Punggol Waterway Park
Register for the event here
2. Metasprint Series – Duathlon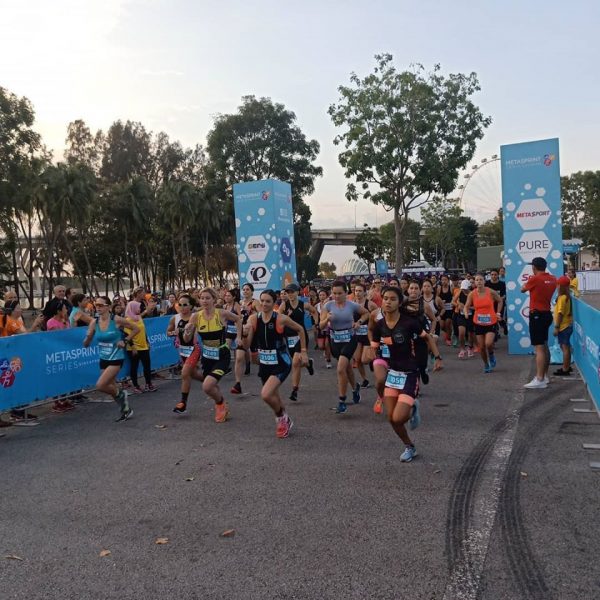 Bored of the same old X kilometre run? Why not give triathlons a shot! While they're commonly thought of as gruelling endurance events, ease yourself into the sport with the MetaSprint Series' Duathlon. Experience the thrill of competing in this dual-sport event which includes a running and biking segment. With up to 21km of open road to conquer and races catered for all age groups (including kids!), enjoy the scenic view of the Marina Bay area as you make your way to the finish line!
Date: 8 Mar
Start point: F1 Village, 20 Republic Avenue, S(038970)
Register for the event here
3. Safari Zoo Run

If you're an animal lover, joining Singapore running events like the Safari Zoo Run is a no-brainer! When signing up, choose from park icons that champion various causes including cleaner air, water and forest conservation. Additionally, organisers are doubling down on green efforts by reducing single-use plastic use and including a reusable bottle as part of race packs! Show your support for the environment and their practices by signing up today. After all, this will be the final Safari Zoo Run before the upcoming Mandai revamping project.
Date: 29 Mar
Start point: Singapore Zoo, 80 Mandai Lake Road, S(729826)
Register for the event here
4. 2XU Compression Run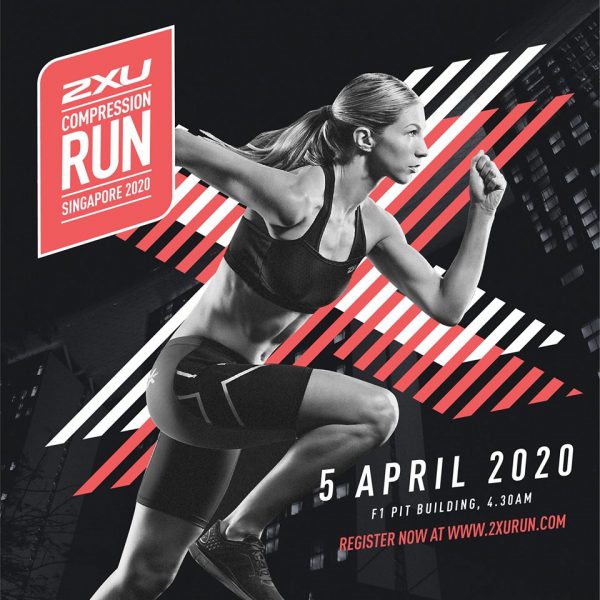 As one of the more iconic Singapore running events in 2020, the 2XU Compression Run returns for its 10th edition and is better than ever. Besides snagging yourself coveted 2XU singlets and finisher tees, there are also post-race events like massages and live performances so runners can celebrate triumphing over yet another challenge.
If you're looking to push yourself, check out this year's #HumanPerformanceMultiplied challenge! From January, interested participants are encouraged to join HIIT, kickboxing and spin workshops to strengthen themselves and give their all for the common goal of clocking 2100km.
Date: 5 Apr
Start point: F1 Pit Building, 1 Republic Boulevard, S(038975)
Register for the event here
5. Ground Zero Run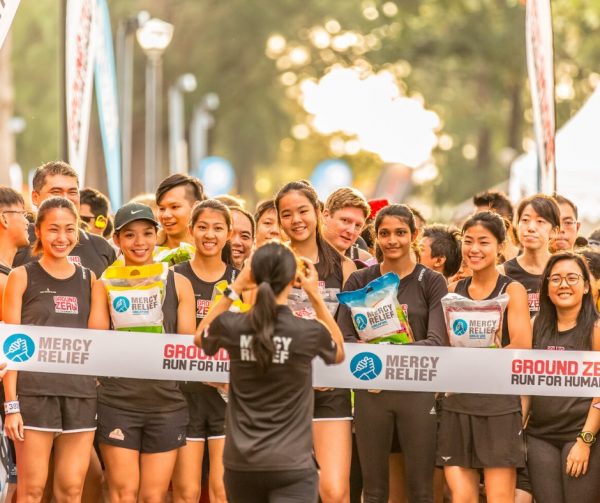 If you're looking to sign up for an event that supports a good cause, Mercy Relief's Ground Zero Run will be for you! Led by Singapore's leading disaster relief NGO, the run raises funds so greater work can be done in reaching out to communities impacted by natural disasters. To increase awareness for disaster relief, join their non-competitive 5km relief aid challenge! Distinguishing itself from other Singapore running events in 2020, you'll carry a 5kg rice pack across Gardens by the Bay and simulate the journey of survivors in obtaining food supplies after a natural disaster.
Date: 6 Sept
(Run was initially scheduled for 19 Apr but postponed due to COVID-19 situation)
Start point: Marina Barrage, 8 Marina Gardens Drive, S(018951)
Register for the event here
6. OSIM Sundown Marathon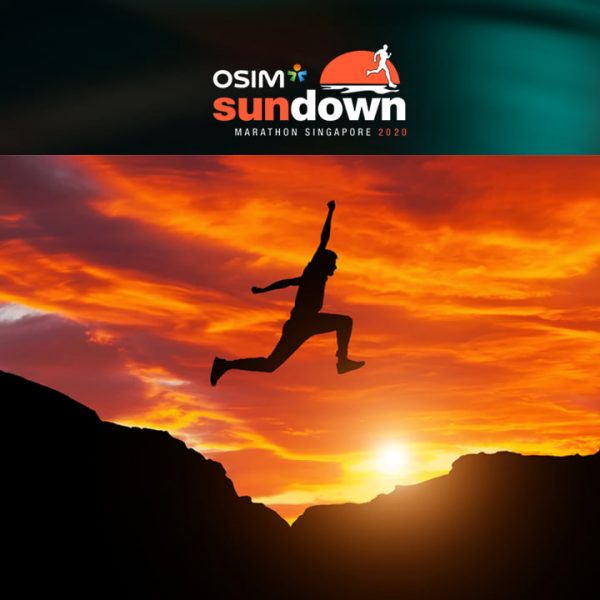 Heralded as Asia's largest night marathon, the OSIM Sundown Marathon is something everyone should experience at least once. Enjoy running without the sun's rays beating and appreciate the night's peaceful stillness! Ranging from 5km fun runs to the 41.295km full marathon, there's something here for all runners wanting the full night race package. Add to this the race village concept of good vibes and blaring music and you have the ultimate Singapore marathon experience that no list of Singapore running events in 2020 would be complete without.
Date: 23 May
Start point: F1 Pit Building, 1 Republic Boulevard, S(038975)
Register for the event here
Update: This event has been cancelled due to the COVID-19 situation.
7. S.TGR Uglow Marathon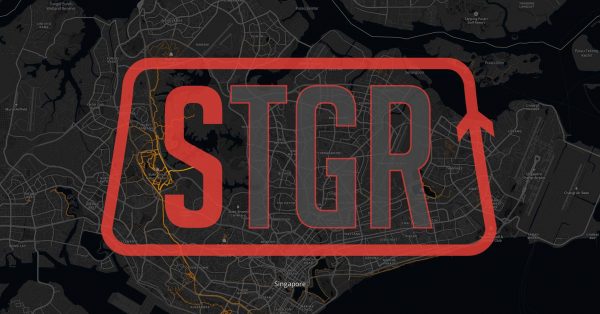 The S.TGR Uglow Marathon 2020 is one of the most exciting Singapore running events for nature lovers! With a running route across the scenic Coney Island and Punggol Parkway, you can immerse yourself in the tranquillity and take in gorgeous sights during the race. This hybrid marathon is split into three categories — 10km, 21km and 42km. You can join as a solo runner or as a team with your friends!
Date: 20 Jun
Start point: Punggol Park, Hougang Avenue 10, S(538768)
Register for the event here
8. Unlabelled Run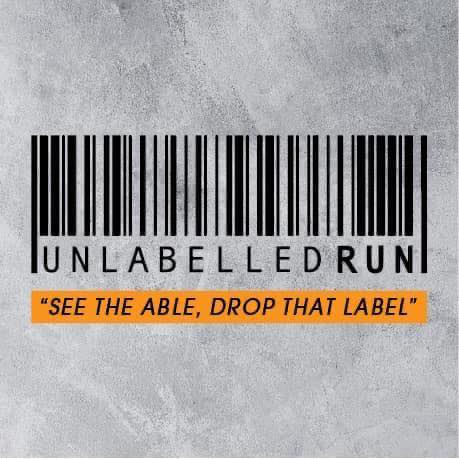 As its title suggests, Unlabelled Run is an annual Singapore running event that aims to encourage our society to fight stereotypes and recognise individuals for their capabilities. The event focuses on freeing youths from labels with a 5km fun run for runners aged six years and above as well as a 10km competitive run for those 14 years and above. Parents, get the young ones out to break a sweat and champion a cause they can identify with!
Date: TBC
Venue: TBC
9. Standard Chartered Singapore Marathon 2020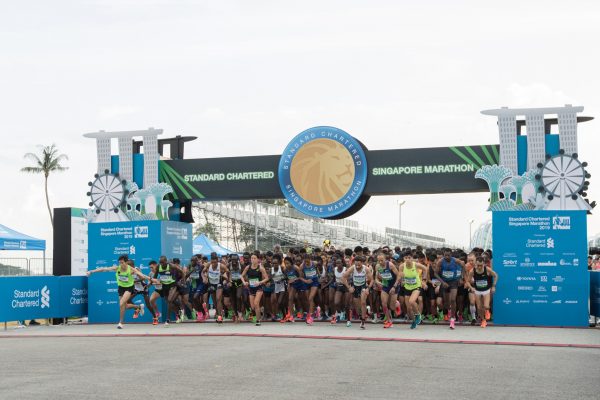 For the ultimate race experience, make sure to sign up for the Standard Chartered Singapore Marathon 2020! Soak in the atmosphere with local and international runners while whizzing past some of Singapore's iconic landmarks. Don't forget to form a team with your friends or colleagues and take part in the Toyota Ekiden relay run to strengthen teamwork and friendship. From the fun kids' dash to the exhilarating 42.195km marathon, there's definitely something for everyone! 
Date: 5 – 6 Dec
Venue: F1 Pit Building, 1 Republic Boulevard, S(038975)
More info here
What you'll need in your race bag during Singapore running events in 2020
1. Snacks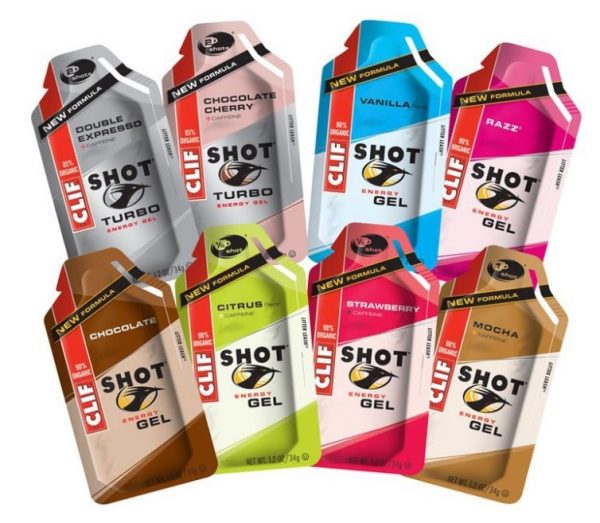 Singapore's 2020 long-distance running events may take a toll on your body. So be sure to stock up on the right 'fuel' to keep yourself going. Your much-needed boost can come in the form of energy bars such as the Uncle Toby's Muesli Bar (available on NESTLÉ Official Store) and fruits like bananas that you should have at least an hour before the run. Alternatively, energy gels like the Clif Shot Energy Gel (available on EnergyDrinkLab) can make for the perfect mid-race top up too.
2. Fitness Tracker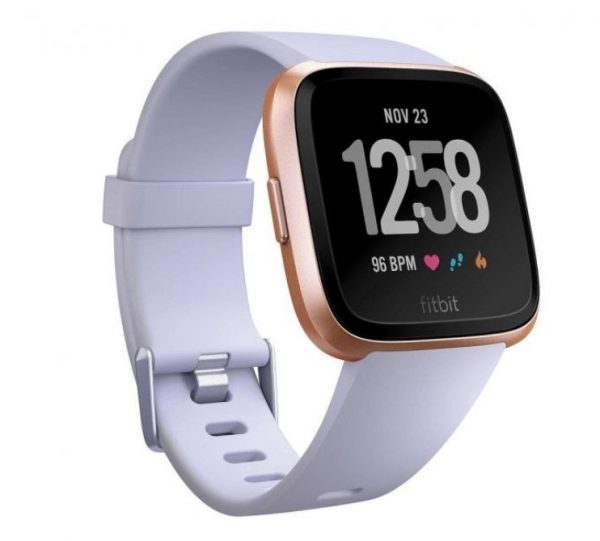 Some Singapore running events in 2020 don't include time chips unless you're running beyond a specified distance. If you're a beginner or aiming to beat your personal best record, a fitness tracker or sports watch can be helpful in your pacing. Execute a pacing strategy and stick to it throughout the race with a GPS fitness tracker such as the Fitbit Versa Smart Fitness Watch (available on Bizgramsg Official Store -"Your Trust It Partner"). For a more budget-friendly option, check out the Huawei HW-AW70 Band (available on Bizgramsg Official Store -"Your Trust It Partner"). Need more recommendations? Check out our list of best fitness trackers for your workout!
3. Water bottle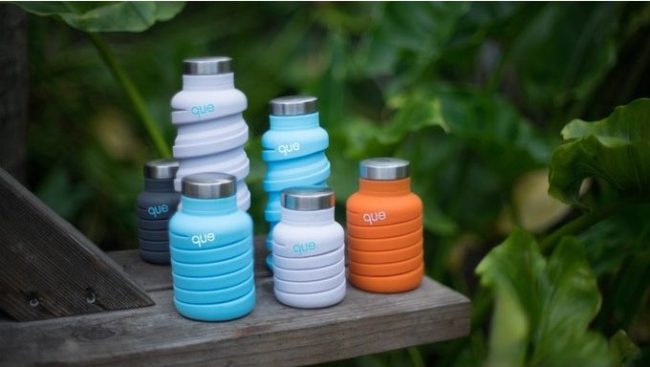 While race pack collection and medical aid points might be well-organised, water points during Singapore marathons can often get too crowded. Avoid letting the congestion slow you down by attaching your own collapsible water bottle to your running belt! The Que Collapsible Silicone Bottle (available on thebottlestore.sg) is lightweight and can hold up to 600 ml when expanded, making it perfect for Singapore running events in 2020 with short to moderate length runs.
4. Sunglasses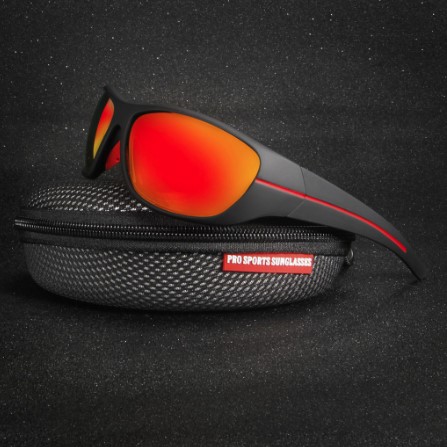 If the Singapore marathons in 2020 you signed up for flag off in the morning, it's better to come equipped with a pair of sunglasses to protect your eyes from the blazing sun rays. We highly recommend using a pair of polarised sports sunglasses such as the QUESHARK Polarised Sports Sunglasses (available on queshark.sg) which will provide better grip and protection as the hours wear on.
5. Sports towel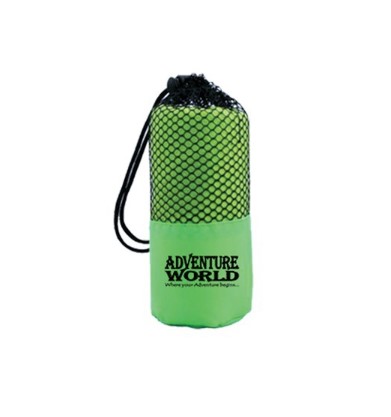 Needless to say, you're bound to sweat buckets during all of the Singapore marathons in 2020. Stop the sweat from trickling into your eyes with the Microfiber Gym Towel (available on Adventure World) which has superb water absorbency to keep you feeling comfortable till the finish line!
6. Sports earbuds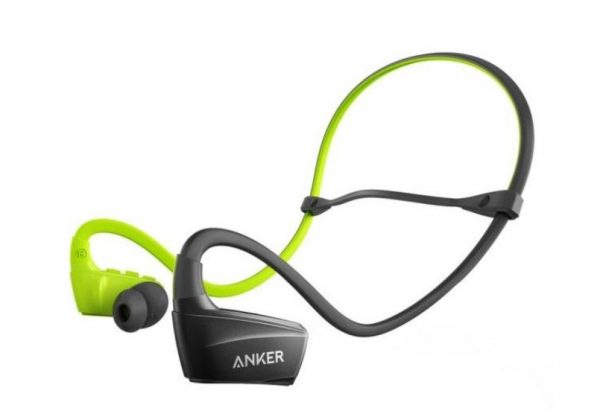 Groove your way through the race with the Anker NB10 Water-resistant Secure-fit Sport Wireless Earbuds (available on Anker Official Store Singapore). These earbuds are great for the Singapore running events in 2020 you've signed up for as they won't slip out of your ears mid-run. Additionally, they'll not be damaged by sweat or rain, making them a sturdy and reliable companion to help you stay on the track!
7. Compression sportswear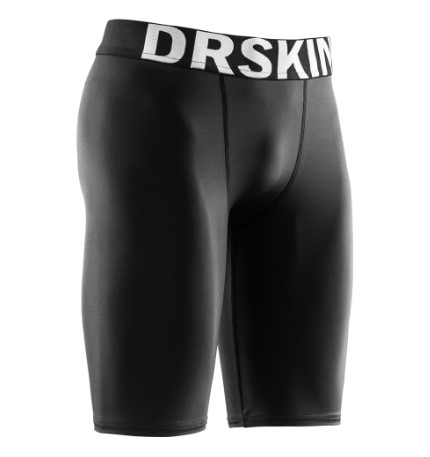 Many runners worry about marathon fatigue — that dreadful burning sensation in your muscles urging you to slow down. This happens when your body doesn't have sufficient oxygen to produce lactic acid. Both men's compression wear and women's compression wear aid the body in delivering oxygen more efficiently by squeezing the muscles and helping veins push deoxygenated blood back towards the heart. Improve your race performance with DRSKIN Men's Compression Pants (available on DRSKIN.kr) and SKINS DNAmic TEAM Women's Half Tights (available on Transview).
8. Sunscreen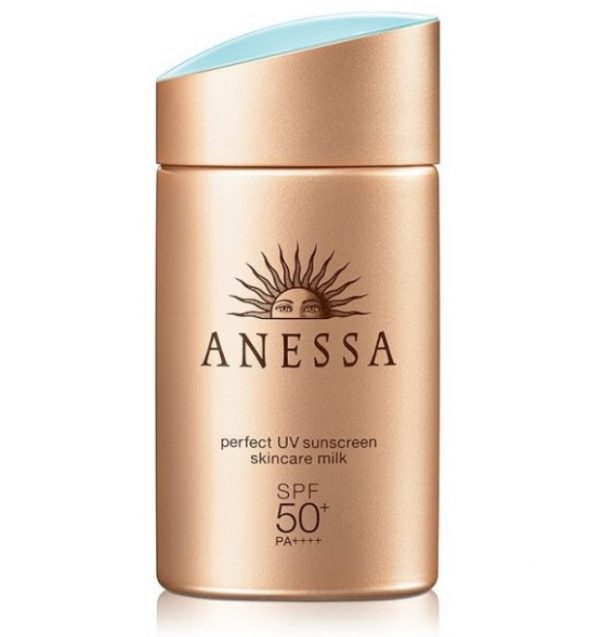 Lastly, sun care products are a definite must-have in your race pack to avoid stinging sunburns. Go for sunscreens with high SPF, such as the ANESSA Perfect UV Sunscreen Skincare Milk SPF 50+ PA++++ (available on Watashi Plus by Shiseido Singapore) or the Neutrogena Cooldry Sport Sunscreen Spray SPF 50 (available on Johnson & Johnson Official Store) for easy touch-ups throughout the numerous Singapore running events in 2020 you're taking part in!
Incredible memories await at these Singapore marathons in 2020
Wondering how you can best condition your body for the run ahead? Prepare yourself for your registered Singapore running event(s) by clocking up mileage at hiking trails or tone up at these muay thai gyms in Singapore! Alternatively, you can also try this easy 15 minute home workout if you're pressed for time.
This article was updated on 05-02-2020. Additional research done by Bryant Tay.