If you're planning to start a new fitness regime then you HAVE to get one of the best fitness trackers on the market. Why? That's because people are more likely to give up their fitness regime when they mentally track it instead of monitoring it with solid data. From heart rate to stride lengths and sleep cycle, these best fitness trackers in Singapore will have your heart, mind and body covered!
Best fitness trackers in Singapore that are both accurate and stylish
1. Fitbit Charge 4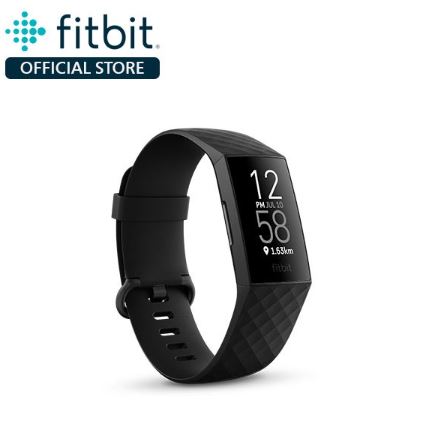 If you're looking for a safe bet when it comes to the best fitness trackers in Singapore, Fitbit is the best one to go for! As a leader in the market for fitness trackers, the latest Fitbit Charge 4 (available on Fitbit Official Store) includes cutting edge technology that will keep up with any fitness regime. Its newest iteration finally includes the much-requested GPS function so you won't have to rely on your phone's GPS connection anymore! 
Fitbit Charge 4 has a slew of other new features too. These include a Smart Wake function that uses machine learning to wake you at the optimal time and Spotify support so you can rock out to your favourite workout music without fiddling with your phone. It even has a new Active Zone minutes metric that will measure your time spent in the target heart rate zone and credit that to your weekly fitness goals so you know you're on the right track!

Best for: Those who enjoy using the latest and best fitness trackers
2. Samsung Galaxy Fit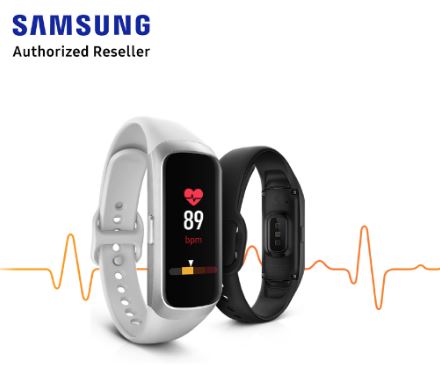 Huge fan of the Gear Fit 2 Pro? Then you'll definitely be interested in picking up one of Samsung's best fitness trackers in Singapore yet! Whether you're a casual runner or someone who tracks their sleep quality daily, the Samsung Galaxy Fit (available on Flower Mobile) is a great option because it satisfies both these camps. From its lightweight aluminium body to its brightly lit screen with crisp visuals, you'll adore how naturally the Galaxy Fit complements your daily routines.
The Galaxy Fit is a great tracker for more than just running and swimming! If you're interested in tracking your activity levels when kayaking or hiking, the Samsung Galaxy Fit accurately logs it all. This fitness tracker also integrates flawlessly with the Samsung Fit app, which lets you customise your Galaxy Fit's appearance and Samsung Health app so you can study the analysed data!
Best for: Samsung phone owners for seamless integration with fitness trackers 
3. Amazfit COR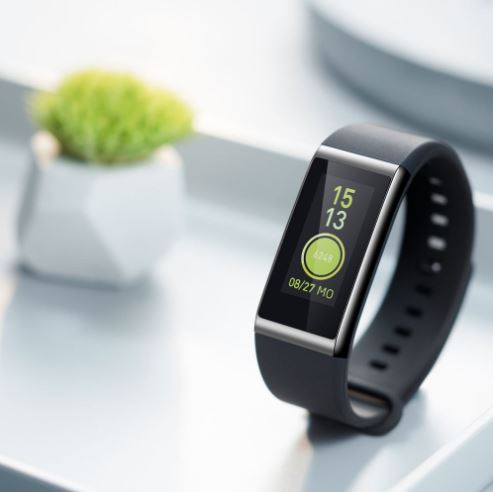 Not too keen on constantly charging your fitness band? The Amazfit COR (available on Amazfit Official Store) is the best fitness tracker in Singapore for users who prioritise decent battery life! While other brands focus on cramming their device with features, Amazfit has taken a step back to ensure your fitness tracker makes it through multiple exercise sessions without dying on you. When measured against the competition, the COR's battery blows away the opposition by lasting for 12 whole days.
Amazfit also goes to great lengths to ensure your data is tracked accurately. With the Mi Fit app, you'll discover a whole array of data that'll help fitness buffs feel right at home. This is all presented in clean,comprehensive and easily digestible summaries and graphs for you to understand the nitty-gritties of fitness data!
Best for: Athletes that forget to regularly charge their trackers
4. Garmin Vivosmart 4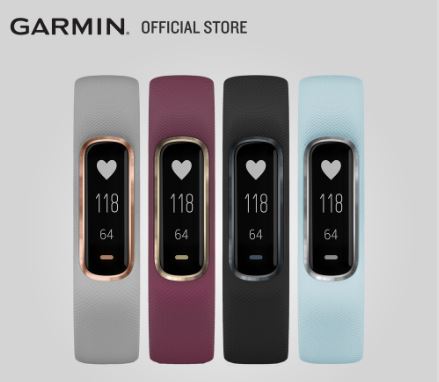 Now here's a fitness tracker that does more than check your fitness stats. The Garmin Vivosmart 4 (available on Garmin Official Store) is a fitness tracker that can accurately keep track of your stress levels! It does this by monitoring your heart rate variability and will alert you when it gets too high. When it does, the Vivosmart 4 will offer a breathing technique guide to help you simmer down.
Stress management aside, the Garmin Vivosmart 4 is also ideal for athletes preparing for competitions. It achieves this by tracking your VO2 max, which is an indicator of your maximum oxygen intake. This is then used as a gauge on your overall performance during an intense endurance training session! From scaling stairs to daily jogs, measuring and increasing your VO2 max over time will definitely help with these aerobic activities.
Best for: Athletes who want to up their game 
5. Polar A370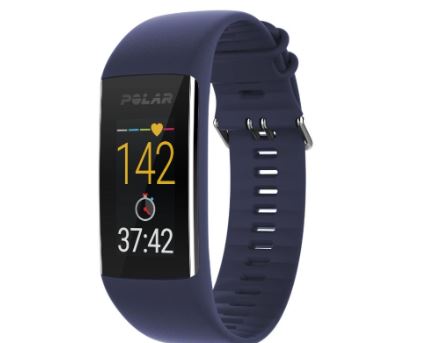 Here's a fitness tracker for those who're just getting started on their fitness journey. The Polar A370 (available on shopajock) has 'Smart Coaching' that provides tips to improve your fitness regime. This is great for those trying to find the best fitness regime that will suit them. You can even upload your fitness stats onto the 'Polar Flow' platform for mobile and desktop. The fitness organising app allows you to take a quick glance at your daily results along with improvement tips.
The Polar Flow allows you to share your results on social media channels. It's a good way to keep track of your progress with friends who are also pursuing a healthy lifestyle. The Polar A370 is one of the best fitness trackers in Singapore for anyone who's dead serious about improving their fitness game.
Best for: Fitness newbies
6. Xiaomi Mi Smart Band 4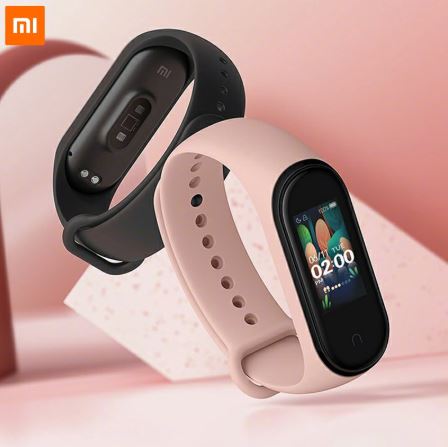 If you're on the hunt for the best budget fitness trackers, then try the Xiaomi Mi Smart Band 4 (available on Mi Official). It's among one of the cheapest models on the market and doesn't sacrifice functionality for price. 
Essentially, the Mi Smart Band 4 nails all the basic tracking features for your heart rate, fitness levels and sleep cycles to a tee. Additionally, it impresses with bonus features like 50 metres waterproofing, notifications for incoming calls and a 20-day battery life. Ultimately, it's the Mi Smart Band 4's simplicity and value-for-money tag that has won over fans.
Best for: Value seeking buyers
7. Garmin Running Dynamics Pod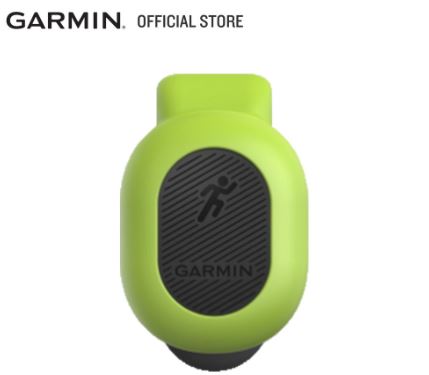 We understand that sometimes the best fitness trackers in Singapore may not be able to deliver advanced running metrics. Fortunately, the Garmin Running Dynamics Pod (available on Garmin Official Store), will transform the way you comprehensively track your running form. The pod leverages on the built-in accelerometer to gauge everything from steps per minute to your stride length. This can be invaluable if you're a competitive runner looking to improve your overall performance!
The set-up is easy — just hook the Running Dynamics Pod on your waistband and pair it with a compatible fitness tracker so you'll have a foolproof way of recording every little running detail! Accessibility-wise, all data can be easily viewed on the Garmin Connect app . If your current fitness tracker could do a little better at analysing running stats, the Garmin Running Dynamics Pod should be your go-to device!
Best for: Competitive runners
8. Huawei Band 4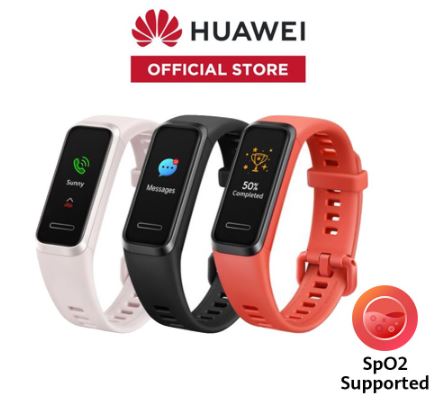 Xiaomi Mi Smart Band 4 isn't the only budget contender on the market, especially when it's competing with the Huawei Band 4 (available on Huawei Official Store)! At under $50, the Huawei Band 4 has all the basic features AND a very useful companion app. Like running along off-trail paths? You can synchronise your fitness tracker with your smartphone's GPS. The 'Huawei Wear' app will then track your running paths and the distance taken via smartphone GPS.
The Huawei Band 4 is also one of the best budget fitness trackers for users who dislike the weight of some fitness trackers. Weighing in at just 24 grams, you might even forget that the Huawei Band 4 is sitting on your wrist. Despite its miniature size, its battery life packs a punch, with a single charge lasting a week!
Best for: Athletes shopping on a budget
9. Fitbit Versa 2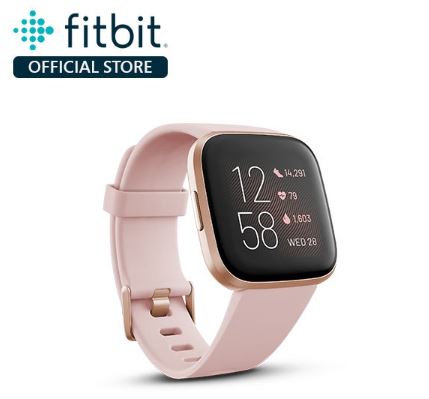 (Credit: Fitbit Official Store)
If you're a fan of digital wearables then the Versa is one of the best fitness trackers in Singapore that you must own. Fitbit goes all out with their latest model: the Fitbit Versa 2 (available on Fitbit Official Store). One of the newest features is the built-in Smart Assistant. Versa 2 comes with Alexa integration and opens up tons of possibilities. This includes replying to texts with your voice when paired and checking for accurate weather information before embarking on a run!
Another fantastic feature of the Versa 2 is its all-new AMOLED display! By upgrading from its predecessor's generic LCD display, you'll experience an unmatched level of screen brightness and crisp visuals that make interactions with the Versa 2 fun and exciting.
Best for: Runners who want gorgeous displays
Get your fitness game on with these best fitness trackers
Featuring brands like Fitbit and Garmin, you'll certainly find the right model for yourself given the myriad of options for the best fitness trackers. For more variety, check out our array of the best smart watches and the Electronics Zone so you don't miss out on exclusive tech deals. Keen on putting your new fitness tracker to the test? Why not visit these 24 hour gyms in Singapore to start off your fitness regime? If gym fees are a concern, you can consider building a home gym so you can work out whenever your schedule permits.
This article was updated on 23 June 2020. Additional research done by Bryant Tay.
---
New to Shopee? Get $7 off (min. spend $15) with code*: FTRACKER
*TNC Applies. Valid for new users from 23 July – 30 July 2020 only.