Thinking of taking your baby out for some fresh air, but not keen to deal with a bulky stroller? Don't sweat it, we've got the perfect solution for you! Try newborn carriers instead, which allow you to keep your little one close to you in a comfortable and secure manner. Find the best baby carrier in Singapore for you and your baby below!
Benefits of babywearing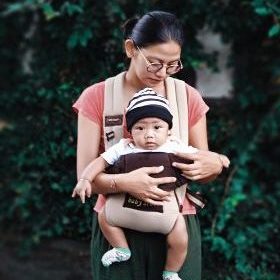 Babywearing can be loads of fun once you've found the best baby carrier in Singapore for you and your baby. Babywearing refers to the practice of carrying your little one in a hands-free manner while going through regular daily activities. Once a traditional practice in many cultures, babywearing has since gained popularity among modern parents thanks to its convenience. Find out how you can enjoy the benefits of babywearing when you use the best baby carrier in Singapore!
It's soothing for the baby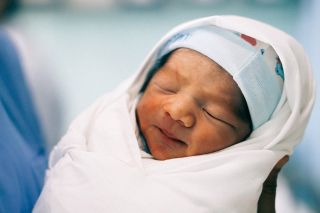 Babywearing is considered especially beneficial for your baby. The practice of babywearing allows infants to listen to their mothers' heartbeats and breathing, which are familiar sensations when they were still in the womb. This may significantly calm your little one and soothe even the fussiest infant! Moreover, studies have shown that babies who are carried more often tend to cry less!
It promotes better digestion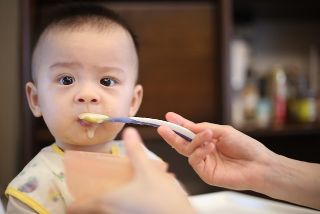 Face your baby inwards in the baby carrier to gently massage their abdomens and promote better digestion. Additionally, carrying them in an upright position reduces the risk of your babies developing physical abnormalities such as flattened skulls and hip dysplasia.
It promotes better emotional and mental development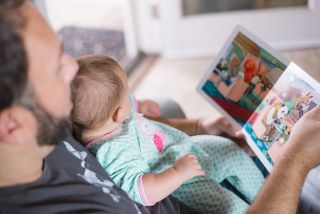 Babywearing allows your child to stay close to you, promoting familial bonds and a closer interaction. By wearing your baby at chest level, you're also providing them with a better view so your child can interact better with the surroundings!
It makes parenting easier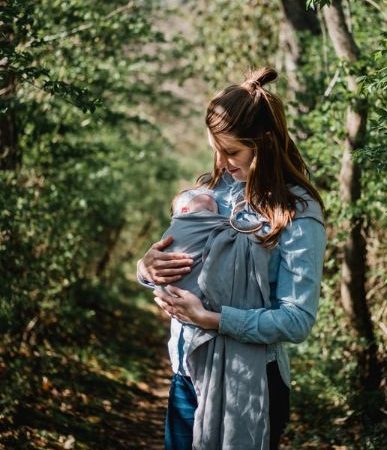 The best baby carrier in Singapore is one that frees your hands up for other chores while babywearing. This is especially useful for parents who have to care for other children. Furthermore, many baby carriers are designed to be convenient for nursing mums who need to breastfeed while out and about.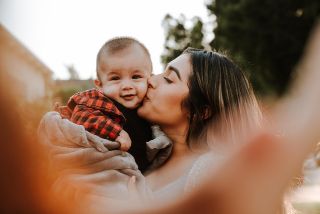 Babywearing allows mothers to bond with their babies, which may in turn alleviate symptoms of postpartum depression. Additionally, parents who babywear tend to learn how to meet their children's needs more quickly than those who don't.
Some even believe babywearing helps sick infants heal faster. This process, known as kangaroo care, claims that skin-to-skin interaction between babies and parents can promote healthier growth and development!
Types of baby carriers in Singapore
Mei tais, wraps and soft structured baby carriers — with so many types to choose from, it's no wonder many parents are spoilt for choice when it comes to newborn baby carriers! To make things easier, we've compiled the pros and cons of different types of baby carriers in Singapore!
1. Baby sling carriers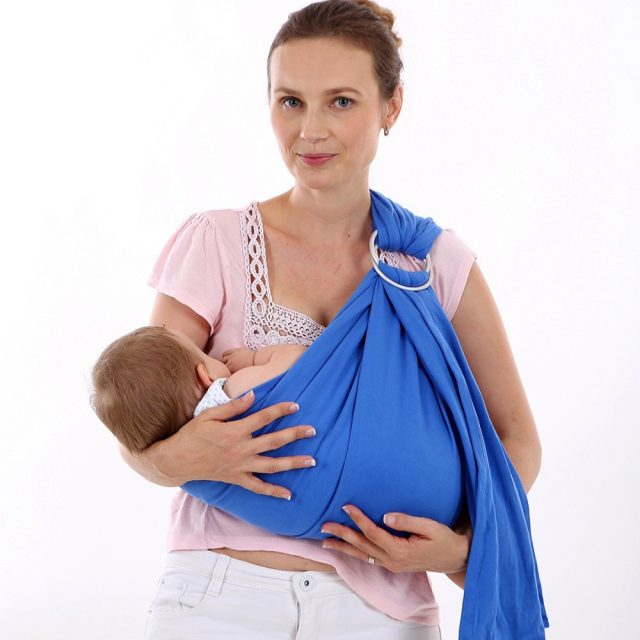 Baby slings refer to a piece of fabric that you wear across the shoulder and is connected to a ring. Baby slings are easier to use compared to a wrap as no wrapping techniques are needed.
Pros:
If you're looking for a lightweight option, the baby sling carrier is the best baby carrier in Singapore. Besides being easy to use, baby slings can be customised to suit the needs of the parent as well as the baby and tend to cost less than a baby stroller. Its portable design allows you to tuck it into your diaper bag so you can whip it out whenever needed! What's more, baby slings don't restrict your accessibility unlike prams. They allow you to zip through crowds hands-free with your little one on your next shopping trip!
Cons:
Even the best baby carriers in Singapore have disadvantages and the baby sling carrier is no exception. Due to the excessive fabric, baby sling carriers can sometimes be hard to adjust and practice is necessary to master the different carrying methods. Also, the sling carrier is not advisable for those suffering from back or shoulder pain as most of the weight of the sling rests upon the shoulder.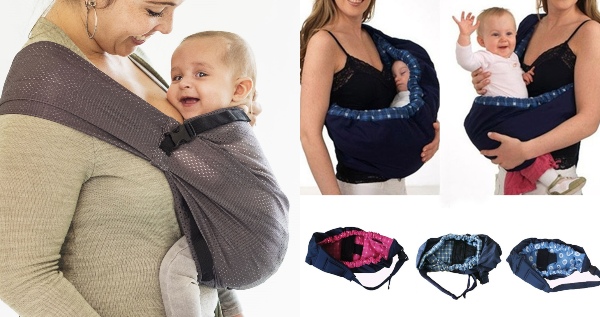 Some popular newborn baby sling carriers to consider include the Minimonkey Mini Sling (available on Pupsik SG Official Store). It's super portable and lightweight (at just 175g) and allows your baby to sit in an ergonomic M-shaped position. The mesh and waterproof fabric coupled with safety loops and adjustable clips make this a very comfortable and easy-to-use baby sling for new parents.
Alternatively, go for the comfy Adjustable Baby Sling Cradle Pouch Carrier (available on Vococal) instead! Cocoon your newborn into this cradle pouch or hoist them onto your hips — take your pick! The polyester cotton blend will be delicate on your baby's skin and allow them to snuggle up while you go about your day.
2. Baby wraps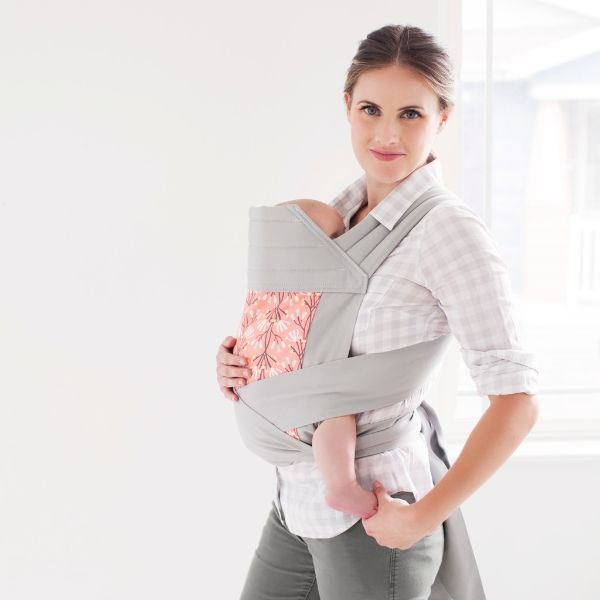 Many parents claim that the baby wrap is the best baby carrier in Singapore because it's extremely versatile. A baby wrap is worn by wrapping a long and sturdy fabric around your body first before encasing your little one in.
Pros:
There's a wide variety of wrapping techniques to accommodate different carrying positions and baby sizes, making this the most versatile newborn baby carrier option! Psst, look out for stretchy wraps (like the Konny wraps) that are designed in such a way that you can tie them on before tucking your baby in.
Cons:
If you're looking for a carrier that's convenient, the baby wrap may not be the best baby carrier in Singapore for you as it can be a hassle to put on and remove. Also, certain wrap materials may not be conducive for our hot weather. Due to the excessive amount of fabric involved, baby wraps take up more space than a basic baby sling carrier.
There are many high quality baby wraps available in the market, including the popular Konny Baby Carrier (available on Konny Baby Carrier Official Store) that's specially designed for our hot and humid weather. Psst, this is also one of the best newborn carriers to get if you're not confident with your wrapping skills. Watch the video below to see how easy it is to use this wrap even for Daddy! Furthermore, the Konny baby carrier is made of a breathable mesh fabric that'll be cool and pleasant on your baby's skin. 
Another great product is the Boba Baby Wrap (available on  Baby Slings & Carriers), which is made of cotton and suitable for newborns up to babies of 18 months of age. This newborn carrier requires more practice in wrapping techniques but fits your baby oh so snugly!
3. Mei tai carriers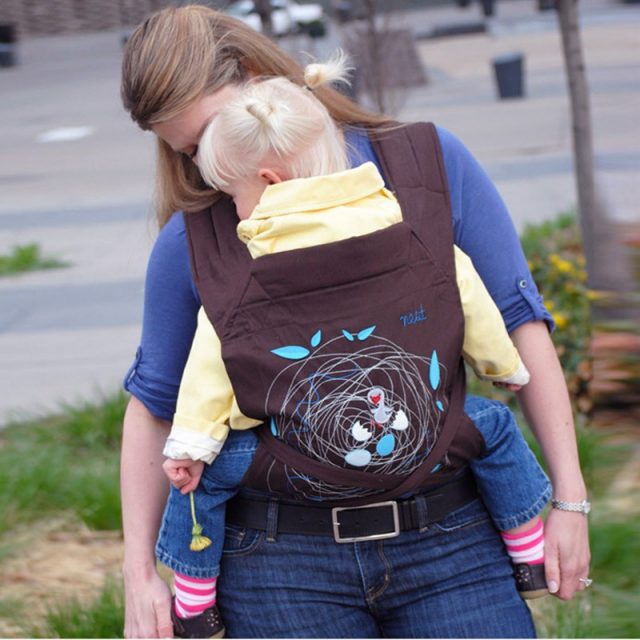 Mei tai carriers are another type of best baby carriers you can find in Singapore. Mei tai carriers consist of four straps and a rectangular piece of fabric that serves as a pouch for your little one!
Pros:
Without the excess fabric seen in baby wraps and slings, mei tai carriers are easier to master! It can be worn on both the front and back and is perfect for busy mums who need to do other chores while caring for the baby. The mei tai carrier is easy to wear, remove and can be adjusted to fit parents of all sizes!
Cons:
However, they may not be the most comfortable option for parents as the straps are usually not padded and can dig into the shoulders. Furthermore, due to the wider openings at the sides and the lack of head support, mei tai carriers are not suitable for younger babies.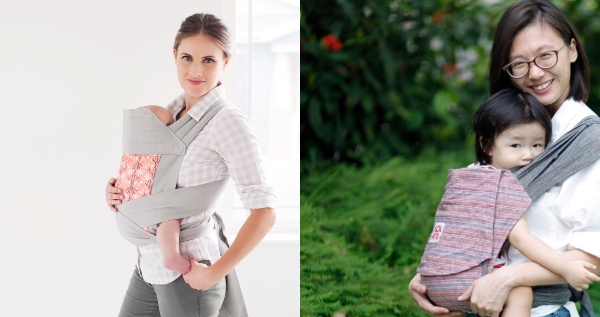 The Moby Mei Tai Carrier (available on SleepieBabiez) is the best baby carrier in Singapore in terms of quality, comfort and ease of use. Meanwhile, the Kol Kol Meh Dai Baby Carrier (available on Baby Carriers Rental SG) features wider straps to reduce strain on the back and shoulders. It also comes with a hood to support your baby's head and provide more privacy for breastfeeding!
4. Soft structured baby carrier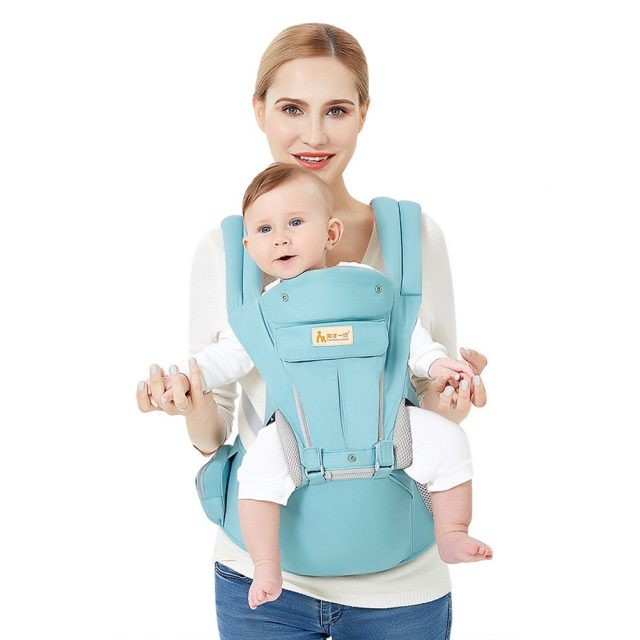 Not a fan of baby wraps and mei tais? Try a soft structured baby carrier instead! This is the best baby carrier in Singapore for those looking for a carrier with an ergonomic and fuss-free design. 
Pros:
With padded straps and sturdy buckles, the soft structured baby carrier is easy to wear and can be adjusted to fit different users. This is perhaps one of the most dad-friendly carriers around as well.
Cons:
Even though the soft structured baby carriers can accommodate heavier toddlers without as much strain on the user, they are not flexible enough to accommodate your baby's body shape and may lack support for your little one. On top of that, they are bulkier and can be a challenge for parents who are more petite. Soft structured baby carriers also tend to be pricier than the other carriers, mostly because they are more durable and sturdy.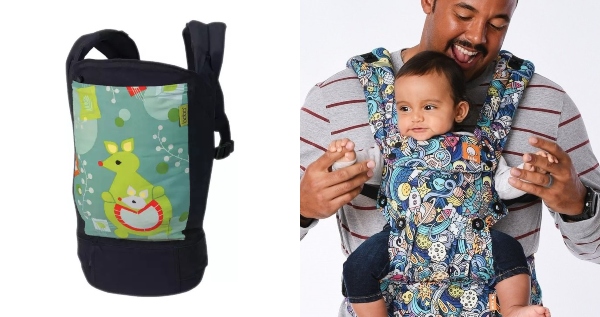 There are many brands that carry amazing soft structured baby carriers in Singapore. Among them, the Boba 4G Baby Carrier (available on Baby Slings & Carriers) stands out due to its ergonomic design and weight limit of 20kg which enables the carrier to grow with your little one. Meanwhile, the Tula Explore Baby Carrier  (available on Pupsik SG Official Store) is an ergonomic and easy-to-use baby carrier with padded neck pillow support plus can be used facing in, facing out and back carrying.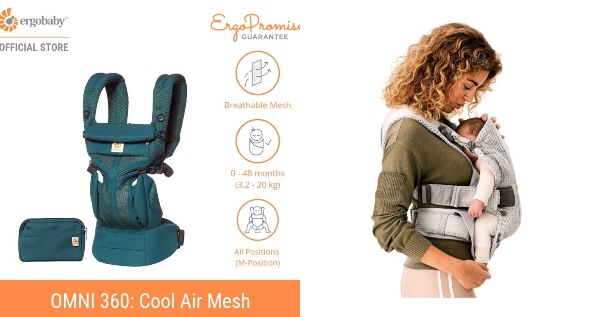 Another popular and versatile newborn baby carrier is this Ergobaby Omni 360 Cool Air Mesh All-In-One Newborn Baby Carrier (available on Ergobaby Official Store) that has been highly raved for being super comfortable for parents and babies alike. It's designed with padded shoulder straps and lumbar support to prevent any back pain for adults. Furthermore, the baby carrier's ergonomic design will help your little one sit in a comfortable M-shaped position. Alternatively, if you're looking for a sleek and less bulky option, then this Baby Bjorn Baby Carrier One Air (available on Pupsik SG Official Store) might be the one for you! This baby carrier is not only stylish but it's also made with 3D mesh so it'll be comfortable for you and your baby!
Start your baby wearing journey with the best baby carriers in Singapore
After you've decided on the best baby carrier in Singapore that suits your needs, be sure to tick off other baby products on this ultimate newborn checklist dedicated for first-time parents! Also, don't forget to keep your baby's bottles and toys germs-free with some of the best baby bottle sterilisers.
This article was updated on 6 May 2021. Additional research done by Rajveen Kaur Aujla.