Are your kids all pumped up for the December school holidays? We bet they are! Parents, there's no need to rack your brains to think of holiday activities for your kids. While many fun activities are still not available during this period, we've got you covered with a wide array of alternative paid and free children's activities in Singapore this December 2022 that your little ones are bound to love!
Free activities for children in Singapore in December 2022
1. Explore stunning Avatar-inspired installations at Changi Festive Village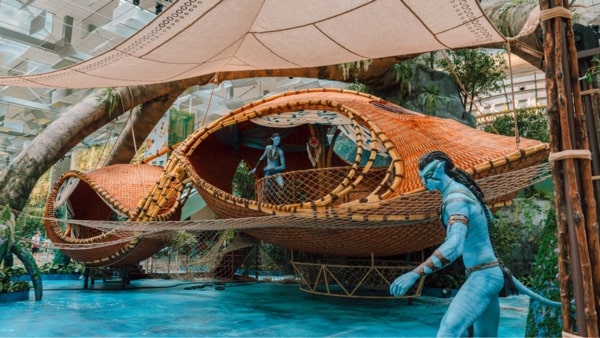 The annual Changi Festive Village is back – and this time, it's bigger and better with immersive installations at every corner. At the T3 departure hall, you'll get to witness Avatar: The Way Of Water where you'll see homes of the Metakayina Clan overlooking the waters. Stay till night time between 7.30pm to 8.30pm to watch special effects and projections that make the experience even more magical! For more fun, head over to Jewel Changi Airport for some festive vibes with the Christmas Odyssea at Jewel, where there will be exclusive light and sound shows. This will surely be an unforgettable children's activity in Singapore this December 2022.
Avatar: The Ways Of The Water
Address: Changi Airport Terminal 3, 65, Airport Boulevard, S(819663)
Date: 11 November 2022 – 1 January 2023
Opening Hours: Daily, 11am – 10pm
Christmas Odyssea At Jewel
Address: Jewel Changi, 78 Airport Boulevard, S(819666)
Date: 11 November 2022 – 2 January 2023
Time: 8.30pm – 10.30pm (Inspired by Avatar: The Way Of Water), 7.30pm – 9.30pm (Christmas shows) 
2. Feed goats at Hay Dairies Goat Farm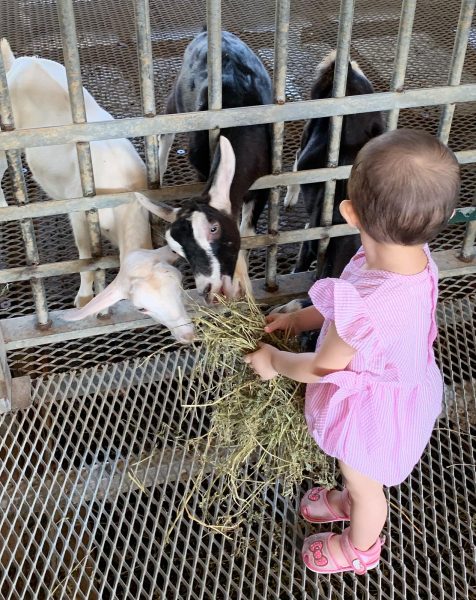 Visiting a farm can be one of the best things to do during the December school holidays with your kids this 2022. For instance, the Hay Dairies Goat Farm in Singapore provides tons of free children's activities such as a free and easy farm tour to observe the goats go about their daily lives. You can even purchase some Alfalfa Hay for your little ones to feed the goats. Don't forget to get yourself some fresh goat milk before bidding goodbye to the animals. Check out other interesting farms in Singapore to visit for more ideas on free activities for kids!
Address: 3 Lim Chu Kang Lane 4, S(718859)
Opening Hours:
Mon: 9am – 4pm
Wed – Sun: 9am – 4pm
3. Meet the dinosaurs at Jurassic Mile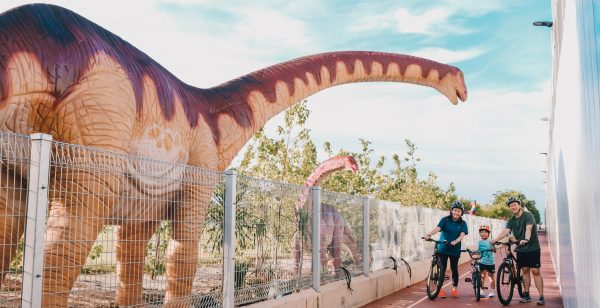 Tyrannosaurus Rex, Brachiosaurus and Spinosaurus — if your little ones are dinosaur fans, the Jurassic Mile will be one of the best free holiday activities for kids this December! They'll marvel at more than 20 life-sized dinosaurs with the tallest dinosaur coming up to almost five metres tall! Your little ones will definitely ooh and aah as they walk down the one-kilometre path along the Changi Coastal Park Connector. 
But this 2022, the path will be twice as mesmerising as it'll be illuminated with light installations inspired by Avatar 2. You'll be entering into a world of fantasy and this children's activity in Singapore might just be a core memory for your kiddos this December. You can also look forward to local fare, burgers, and ice cream at the start of the Park Connector!
How To Get There: Head to Changi Airport Terminal 2 and look out for ground signages that will lead you to the starting point of Jurassic Mile
Opening Hours: 7pm – 1am (Dino Glow)
Paid children's activities in Singapore for December 2022
4. A Flight To Remember At Jurong Bird Park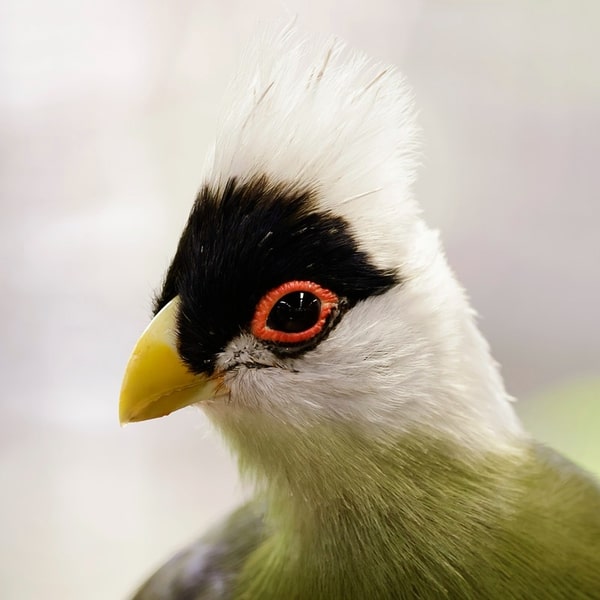 The Jurong Bird Park will be closing its doors and moving to Bird's Paradise at Mandai, joining the hood of the Singapore Zoo and River Safari. It opened in 1971, and has definitely been a place where families in Singapore created fond memories. To commemorate its heritage and history, the park will be offering $10 admission for all local residents to take a trip down memory lane. That's not all, families can enjoy special activities at the Celebration Caw-nival where you can try your hand at Hit-A-Target or take a spin on the Soaring Swing. This definitely sounds like a fun children's activity in Singapore for the December holidays in 2022!
Address: 2 Jurong Hill, S(628925)
Date: Now till 3 January 2023
Opening Hours: Daily, 8.30am – 6pm
Price: $10
5. The Doraemon Exhibition Singapore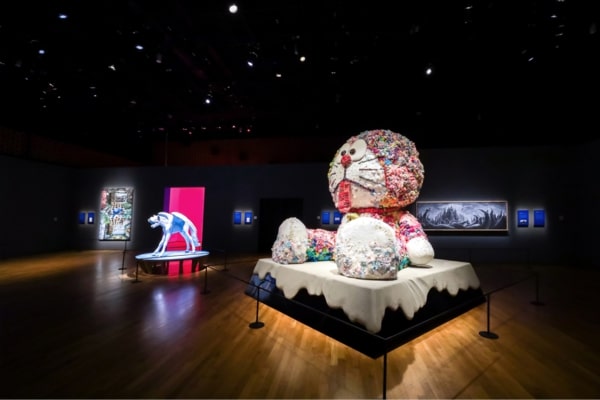 Doraemon is a cartoon character that transcends generations. This December 2022, bring your kids to The Doraemon Exhibition Singapore and bond over Doraemon lores and factoids – they never fail to amaze. It is held at the National Museum Of Singapore, and features 28 contemporary Japanese artists and art groups. You'll get to delve into Doraemon gadgets like the 4D pocket and Anywhere Door. Thereafter, treat your kids to some dorayaki at the pop-up cafe!
Address: 93 Stamford Road, S(178897)
Date: 5 November 2022 – 5 February 2023
Opening Hours: Daily, 10am – 7pm (last admission at 6.30pm)
Price: $10
6. Watch the Disney In Concert: A Magical Celebration 2022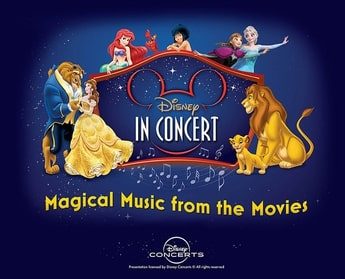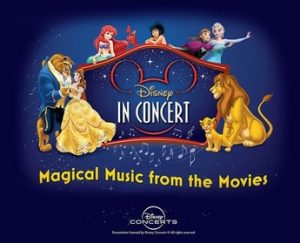 Are your kids fans of Disney? Then you've got to bring them to Disney in Concert: A Magical Celebration 2022 to immerse them in their favourite Disney tunes. This concert will be starring a 46-piece orchestra, which will be playing musical pieces from iconic Disney movies like Little Mermaid and Beauty And The Beast. It'll be an hour and 50 minutes long, with a 20 minute interval in between. This children's activity in Singapore is something that the whole family can enjoy this December holiday 2022!
Address: Singapore Indoor Stadium, 2 Stadium Walk, S(397691)
Date: 17 December 2022
Time: 3pm
Price: $88 – $148
7. Get up close with animals at the Festive Wild-erland
This holiday season, the Singapore Zoo, River Wonders, and Night Safari will be having a Festive Wild-erland, where they celebrate black and white animals such as the African Penguin. This will be a great time to bring your kids for some fun children's activities in Singapore during the December holidays in 2022! At the Singapore Zoo (available on NPN), you'll get to engage in Festive Terrarium Craft at $15, and navigate through a Monochrome Maze where your kids can learn about the threats that animals face. At River Wonders (available on DirectConnect), your kids can have fun at the Panda-monium Playground where your they can roll around like Jia Jia. Over at the Night Safari (available on NPN), there will be artificial snowfall sessions to look forward to on 8, 11, 15, 18, and 22 to 26 December! Psst, dress up in black and white to receive a free panda magnet, while stocks last!
Singapore Zoo
Address: 80 Mandai Lake Road, S(729826)
Date: 17 December 2022 – 2 January 2023
Opening Hours: Daily, 8.30am – 6pm
Price: $37.70 – $48 on Shopee Singapore
River Wonders
Address: 80 Mandai Lake Road, S(729826)
Date: 17 December 2022 – 2 January 2023
Opening Hours: Daily, 10am – 7pm
Price: $26.60 – 38 on Shopee Singapore
Night Safari
Address: 80 Mandai Lake Road, S(729826)
Date: 17 December 2022 – 2 January 2023
Opening Hours: Daily, 6.30pm – 12am
Price: $26.60 – 38 on Shopee Singapore
8. Have some splashy fun at Wild Wild Wet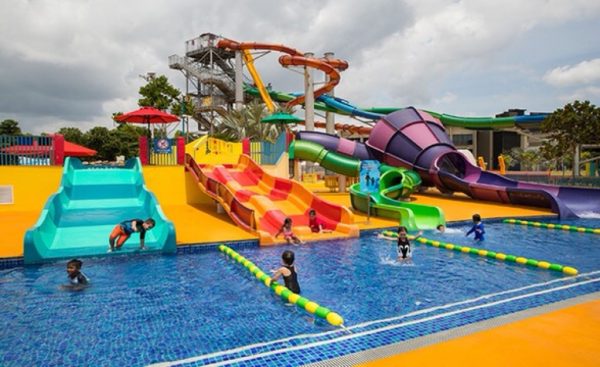 The best part about our tropical climate is that we get to swim all year round, which makes for one of the most fun things to do this 2022 December school holidays as well. Make a trip down to Wild Wild Wet for a splashing fun time with your kids! If you haven't visited the water park in a long time, you'll be happy to know that the park has expanded since its renovation in 2018. There are seven new attractions to the water park including Kraken Racers, which is a kids-friendly four-lane mat racer slide and Royal Flush, a four-in-a-raft thrilling water ride. Purchase your Wild Wild Wet Tickets (available on Tinymosquito Attractions) online to maximise your savings!
Address: 1 Pasir Ris Close, S(519599)
Opening Hours:
Fri – Sun: 12pm – 6pm
Price: $19 – $32 on Shopee Singapore
9. Experience the thrill of Skyline Luge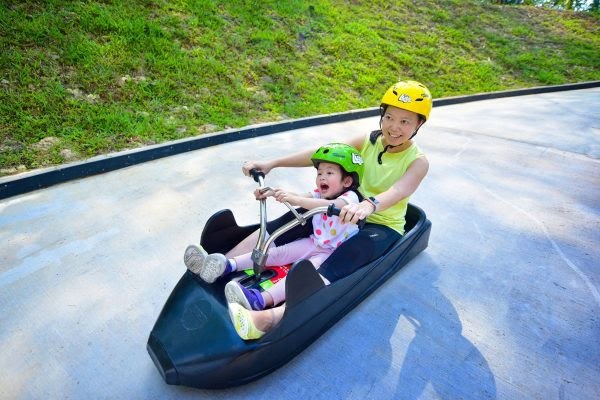 Running out of children's activities in Singapore this December 2022 holidays? One great suggestion is to bring your kids to the Skyline Luge at Sentosa. The Skyline Luge is a go-kart and toboggan ride rolled into one, and is one of our favourite things to do in Sentosa. You can also add on a Skyride ticket and let your kids enjoy Singapore's scenic skyline before they race down the steep luge tracks! We suggest going for the four luges and Skyride combo for the kids as one ride is never enough. Do check out discounted Skyline Luge tickets (available on DirectConnect) to maximise your savings! 
Parents need not fret about your child's safety as each rider will receive a safety helmet and all drivers are taught how to control their luges before the beginning of the session. However, do note that only children above six years old will be allowed to ride alone while those below six can ride in tandem with an adult.
Address: Sentosa, 45 Siloso Beach Walk, S(099003)
Opening Hours:
Sun – Mon: 11am – 7.30pm
Thurs: 11am – 7.30pm
Fri – Sat: 11am – 9.30pm
Price: $28.70 – $34.70 on Shopee Singapore
10. Get active at the Sports Hub Multi-Activity Camp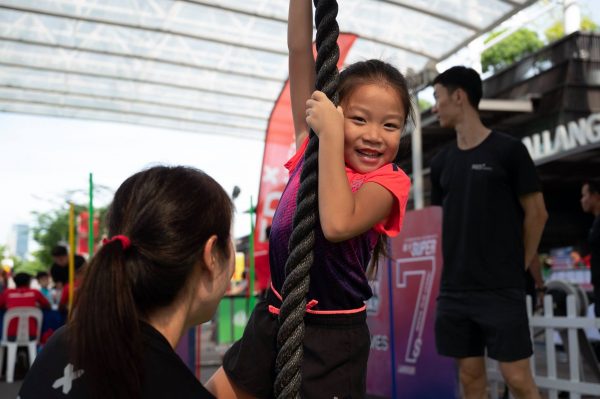 There's no better way to get active and make new friends than to participate in the Multi-Activity Camp at Singapore Sports Hub! As a great holiday activity for kids, this five-day camp is designed for the little ones to try different types of sports and develop new skills in a safe yet fun environment. Some camp activities include soccer, frisbee, tennis, rugby, dodgeball, cricket and even karate. Who knows, your child may find a new healthy hobby to indulge in. Registrations are open so act fast before all slots are taken up!
Address: OCBC Arena, 5 Stadium Drive, S(397631)
Date: 13 – 17 Dec, 20 – 24 Dec, 27 – 31 Dec 2021
Time: 9am – 3pm
Price: $110/pax for one day, $465/pax for five days
11. Learn horse riding at the Pony x Art Workshop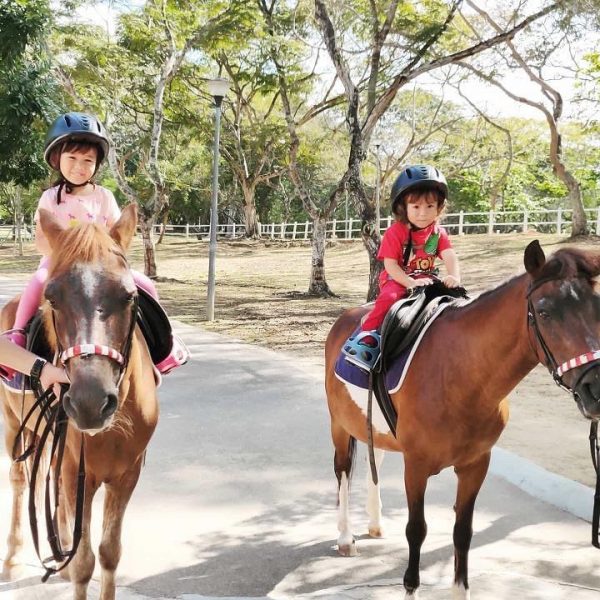 When we think of sports for kids, we rarely think of horseback riding. But this sport can actually be enriching for your kids and help develop positive traits like patience, empathy and self-discipline. Moreover, horseback riding can improve your child's balance, gross motor skills, muscular development and hand-eye coordination. It'll also be the perfect thing to do this school holiday for the little animal lovers as they get to interact up close with majestic horses and cute ponies! 
Sign your little tots up for the Pony X Art Workshop at Gallop Stable for a fun-filled half-day camp! Your kids will get to meet new friends, experience art jamming, go on pony rides and not to forget, learn more about animals of course! It's guaranteed to be one of the best children's activities in Singapore this December holiday 2022 — especially if they are pony lovers!
Address: 100 Turf Club Road, S(287992)
Date: 23 – 26 Nov, 30 Nov – 3 Dec, 7 – 10 Dec, 12 – 17 Dec, 21 – 24 Dec
Time: 9am – 12pm
Price: $185+/pax
12. Pick up a new skill at Kids Parkour Class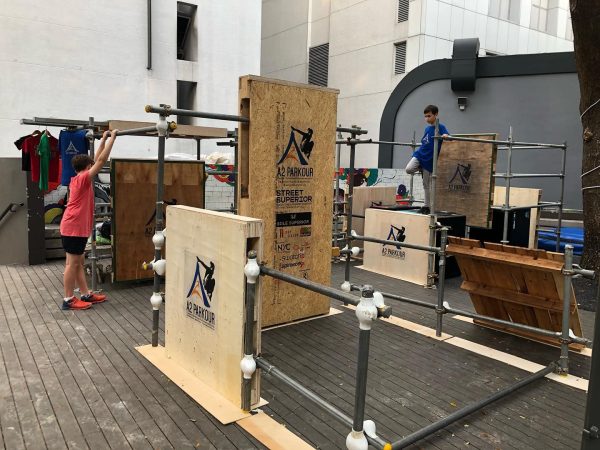 Looking for a holiday activity to burn off your kid's excess energy? End your search for things to do this school holidays with these kids' parkour classes organised by A2 Parkour this 2022 December school holidays! First invented as a training program for the French Special Forces, parkour has become one of the coolest sports in town right now. Get your kids' adrenaline pumping as they run through obstacles and conquer new heights in our vibrant city. Designed for kids ages five and up, this dynamic sport will help your child develop motor skills through fundamental parkour moves such as balancing, falling, jumping, vaulting and climbing.
Address & Time: Various locations, details here
Price: $30/session, $250/10 classes 
13. Jump till your heart's content at BOUNCE Tramp Camp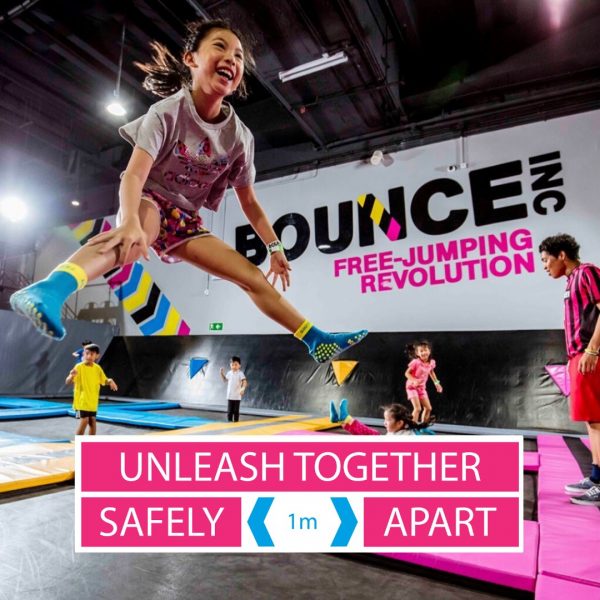 BOUNCE Inc is the perfect holiday activity for your kids to unleash their energy and soar to new heights — quite literally! Beat the boredom this 2022 December school holidays at the BOUNCE Tramp Camp, a dedicated holiday camp for children 3 years old and up. This three-day camp is jam-packed with exciting programs such as trampoline workshops where your kids get to hone their aerial skills as well as wall running to improve their agility. Your children will also get to take on the X-Park, an adventure course that provides obstacles of different difficulty levels. Plus, cheer your kids on as they brave the heights and leap off the raised platform onto a grab bag at the Leap Of Faith station! The little ones will be fully supervised throughout the camp and presented with a certificate of completion at the end of all that fun!
Address: Cineleisure Orchard, 8 Grange Road, #09-01, S(239695)
Date: 21 November 2022 – 6 January 2023
Time: 9am – 12pm
Price: $213.33/pax
14. Revel in the Christmas Wonderland at Gardens by the Bay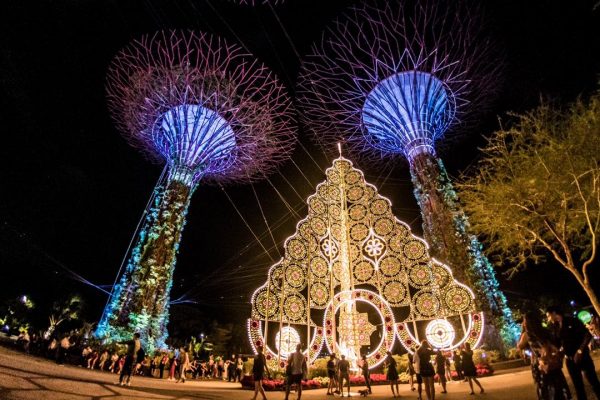 Out of things to do with your kids this school holiday? Then consider ending the year with your kids by celebrating the festive season at Gardens By The Bay's annual Christmas Wonderland together! The ninth edition makes a great children's activity in Singapore in December 2022 with its exciting new highlights like a scenic Gingerbread Grove and a Games Village featuring traditional games such as Fishy Fishy. Not to forget, you'll also be able to witness the mesmerising 3D light installations at the Christmas Wonderland in Gardens by the Bay.
Address: Gardens by the Bay, 18 Marina Gardens Drive, S(018953)
Date: 3 Dec 2021 – 2 Jan 2022
Price: From $8/pax
15. Celebrate Christmas with the Minions at Universal Studios Singapore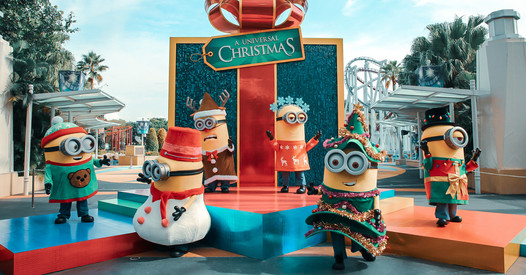 Who doesn't like spending a thrilling day at the theme park? It is, after all, a fun thing to do with your kids during the school holidays. Excite them with this December children's holiday activity by going on a trip to Universal Studios Singapore to celebrate the jolly season! Treat your eyes to the blockbuster-inspired Christmas trees and say hi to Otto from the Minions 2: The Rise Of Gru who will be making his debut for some merry mischief! Not to forget, there will be tons of rides for your kids — think Sesame Street Spaghetti Space Chase and Puss In Boots' Giant Journey. It's going to be the best day of their lives! Enjoy great discounts on your Universal Studios Singapore Tickets (available on DirectConnect) when you buy them online.
Address: Resorts World Sentosa, 8 Sentosa Gateway, Sentosa Island, S(098269)
Date: 25 November 2022 – 2 January 2023
Price: $61 – $104.50
Fun children's activities in Singapore this December 2022
Don't miss this great opportunity to enrich your children beyond the walls of the classroom with exciting activities in Singapore! Remember, the fun can continue even after the December school holidays in 2022 too! Simply bookmark some of these fun things to do with your kids all year round to have your family days all planned out for the next year! When it's time to get ready for the new school year, equip your kids with the best kids study tables and comfortable white school shoes.
This article was updated on 19 November 2022. Additional research done by Liang Shi Nan.