Teachers, are you cracking your heads on what to get for your lovable students this Children's Day? Every year, kids look forward to this special occasion because they get to receive goodie bags filled with fun gifts and surprises! To avoid disappointing the little ones, we've prepared a list of Children's Day gift ideas for your students. From stationery bulk buys to easy DIY gifts, these knick-knacks will make for great goodie bag stuffers. Psst, parents can also refer to our gift ideas for kids if you're looking to celebrate this special occasion with your little monkeys! 
Children's Day gift ideas: bulk buys below $5
1. Stationery Gift Set ($1.13/each)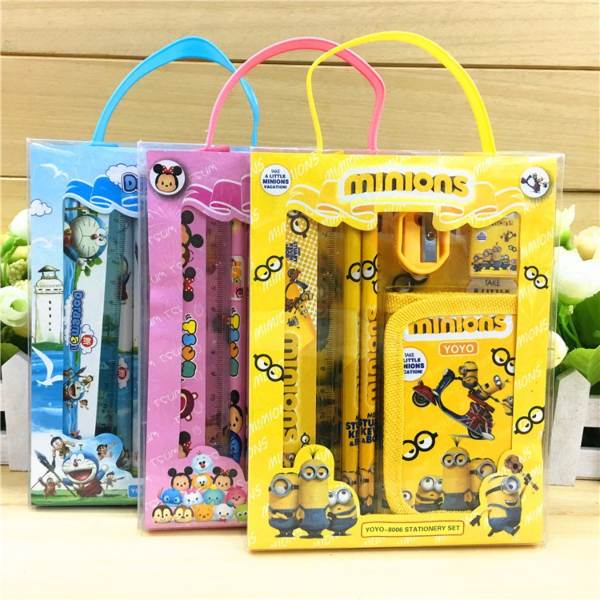 Thinking of goodie bag ideas for your students? You won't go wrong with the Kids stationery gift set (available on RED HILL STATIONERY)! The pencils and rulers are decorated with adorable cartoons such as the Minions and Disney Tsum Tsum that the kids will love, and there's even a matching wallet — all in for less than $2 wholesale! Definitely a great Children's Day gift idea for teachers.
2. Digital LCD Drawing Tablet ($3.50/each)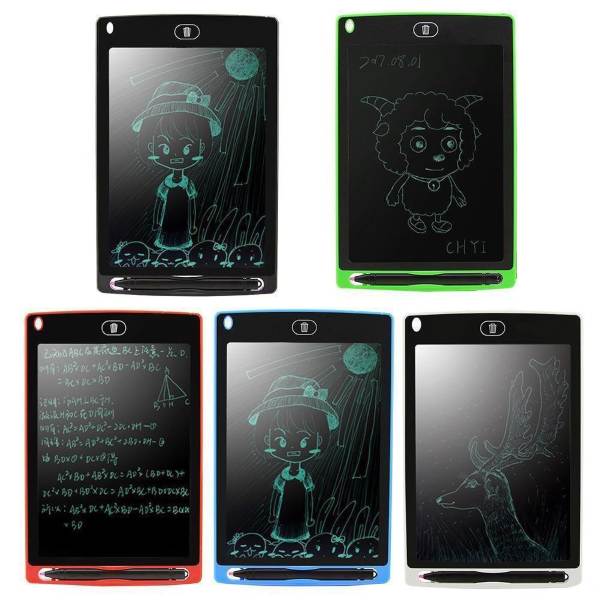 One of the best Children's Day gift ideas to buy in bulk for your artistic students is this Digital LCD drawing tablet (available on bigtree.sg). Sure, traditional paper drawings are fun but with a tablet like this, your students can sketch for hours on end without ever running out of drawing supplies! Moreover, this drawing tablet is ultra-thin and lightweight. They will have no problem slotting it into their school bag! When the kids are ready to create a new masterpiece, simply press the refresh button and the drawing tablet will become a blank page again!
3. Rainbow Scratch Paper Notebook ($2.90 – $3.32/each)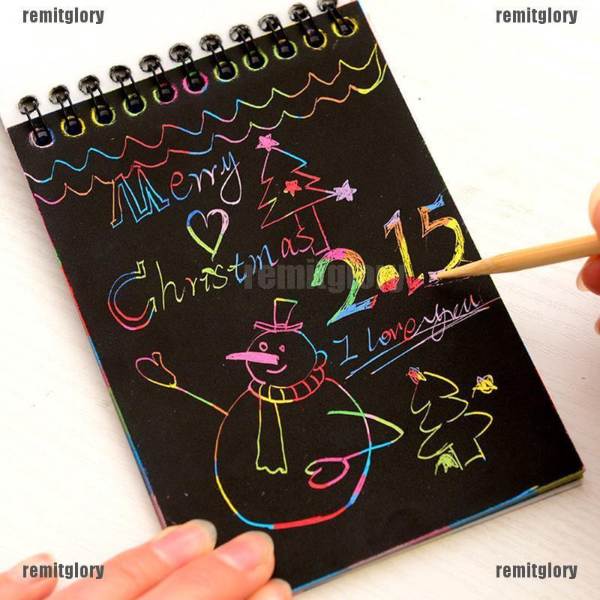 How about a little splash of colour this Children's Day? With the Rainbow Scratch Paper Notebook (available on remitglory.sg), the kids can draw characters that will appear in a wave of colours! All they have to do is use the accompanying wooden pick to scratch off the black layer in any way they want to. They can create cutesy designs like animals, funny faces and more! As one of the most budget-friendly Children's Day gift ideas on this list, we recommend doing a bulk purchase for these to provide your students with endless hours of fun! 
4. Kids' Cartoon Utensils Set ($1.50/each)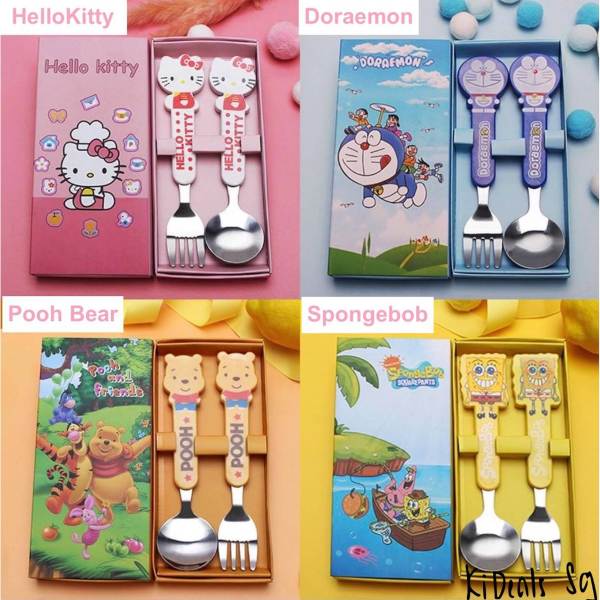 Who said you can't get practical Children's Day gifts under $2? The Kids' Cartoon Utensils Set (available on kidealssg) is probably one of the most practical Children's Day gift ideas for students and cost only $1.50 for a set of cute fork and spoons! The set comes in handy during recess time, especially for kids who bring their own lunch boxes. With cute designs featuring popular cartoon characters such as Hello Kitty and Spongebob, this will surely be a hit among the kids. Since they already come in pretty gift boxes, they make for great last-minute gift ideas that you can buy in bulk and distribute. 
5. Kids' Goodie Bag Toys ($0.23 – $1.20/each)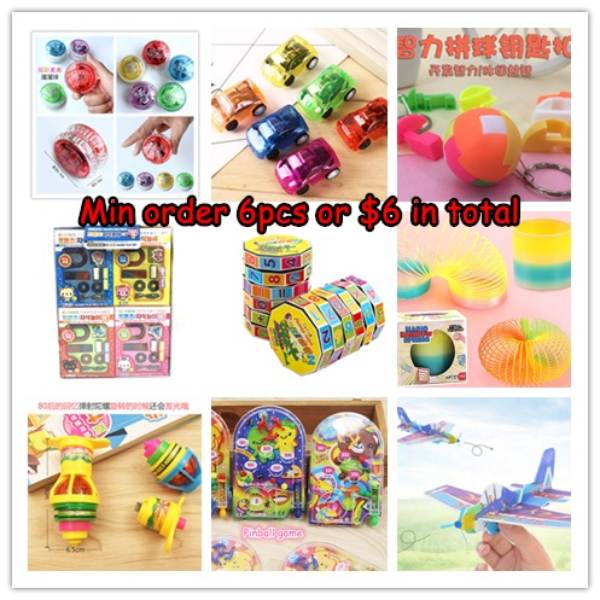 All work and no play makes Jack a dull boy and Jill a dull girl. As teachers and parents, many of us want to gift our kids useful items that can help them in their learning.  These Kids' Goodie Bag Toys (available on HelloKiddy) are simple toys that will help stimulate thinking, with items such as Rubik's cubes and tangram puzzles! All of these Children's Day gifts cost less than $2, so you can go ahead and purchase in bulk without feeling the pinch. 
6. Children's Day Canvas Pouch ($2.29/each)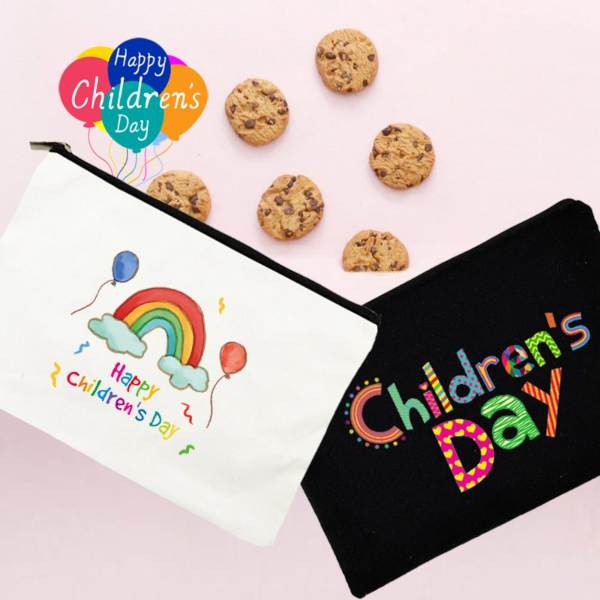 Need something to hold all the mini goodies you've bought for each student? Why not pack them all into a Children's Day Canvas Pouch (available on kfcjunjun2018.sg.sg)? This spacious pouch has more than enough room to hold your gifts such as stationery and snacks. In addition, the students can repurpose it into a pencil case or mask holder after Children's Day.
7. Animal Mosquito Repellent Bands ($0.60 – $0.95/each)
Here's a Children's Day gift idea that even your students' parents will appreciate — Animal Mosquito Repellent Bands (available on jaddee home &kids)! Many kids are prone to mosquito bites which can make them itchy and uncomfortable. These mosquito repellent bands are infused with natural essential oils that contain no harmful insecticidal ingredients, guaranteed to be safe for the little ones. These bands also come in pretty colours, making them the perfect Children's Day gift for little ones that you can buy in bulk!
8. Mini Whack-A-Mole Toy Keychain ($0.99 – $1.88/each)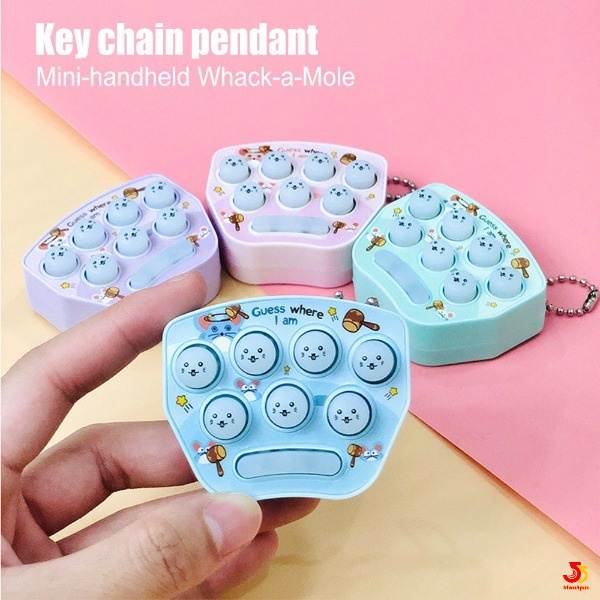 While it can be easy to come up with $2 Children's Day gift ideas for your lower primary students, you can't say the same about the upper primary kids. Kids of this age range are no longer into simple stationeries or toys and would prefer something more interactive. The Mini Whack-A-Mole Toy Keychain (available on 5fwu5pus.sg) is a gift that older kids can appreciate thanks to its fun game modes. Similar to the traditional Whack-A-Mole game, this mini version boasts seven speeds to challenge the little ones. They will need to stay alert to whack every mole that lights up!
9. Pop It Fidget Toy Keychain ($0.52 – $0.99/each)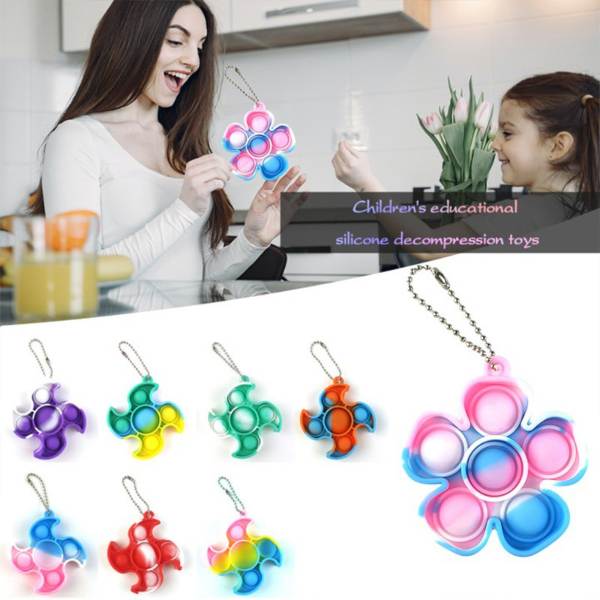 Trust us, your students will be squealing in joy when they find a Pop It Fidget Toy Keychain (available on mybestdream1.sg) in their goodie bag! As one of the trendiest toys on TikTok, this Children's Day gift idea is great for destressing as it provides the same sensation as popping bubble wraps. This sensory toy produces a satisfactory 'pop' every time a dimple is pressed. Once the kids are done with one side, all they have to do is to flip it around and the toy is ready to be popped again! They come in a myriad of bright colours and cute designs to choose from, you (and your students) will be spoilt for choice. With its affordable wholesale price, you can buy these toys in bulk!
10. Kids' Cartoon Cardholder Lanyards ($1.20/each)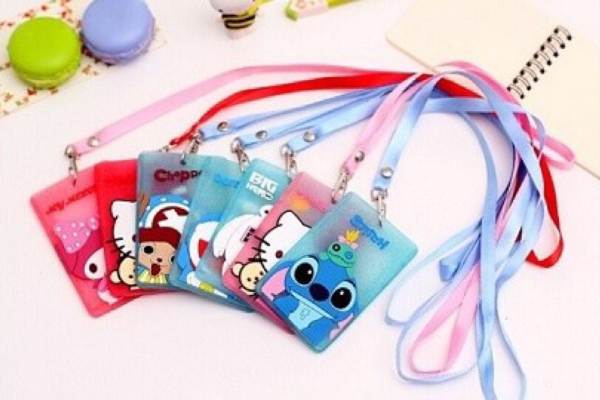 The Kids' Cartoon Cardholder Lanyard (available on HelloKiddy) is a great gift idea for Children's day, especially for students who take public transport home. The cardholder can house their EZ-Link cards for convenient tapping when boarding and alighting the bus. In addition, the lanyard strap allows the kids to wear the cardholder around their necks so they won't lose it so easily. Wholesale prices are available when you purchase this item in bulk (at least 10 quantities).
11. LED Reversible Octopus ($2.79 – $3.29/each)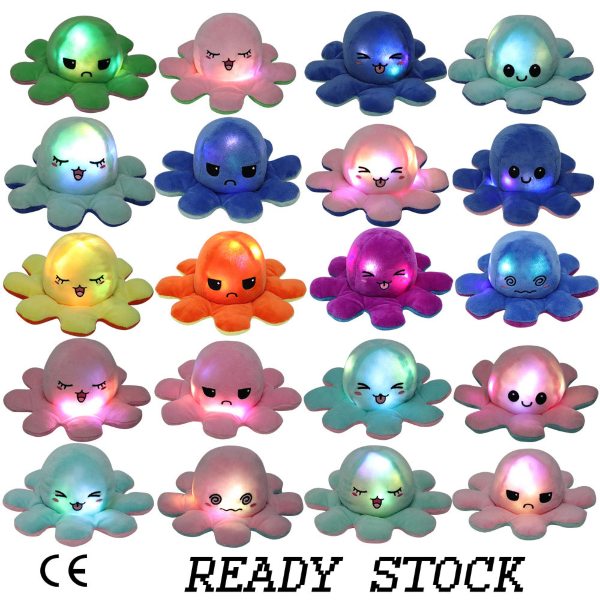 Here's another TikTok sensation that will make for an excellent Children's Day gift idea for students — LED Reversible Octopus (available on JAYGO.sg). As its name suggests, this plushie can be reversed to reveal a different side. But the best part about the reversible octopus is its cute expressions. Usually, one side of the octopus will show a happy face while the other will show an angry expression. For kids who have trouble expressing themselves, this plushie makes for a great medium for them to show their emotions. Plus, with the built-in LED light, it doubles as a cute night light for kids who're afraid of sleeping in the dark!  
12. Children's Kaleidoscope ($1.15/each)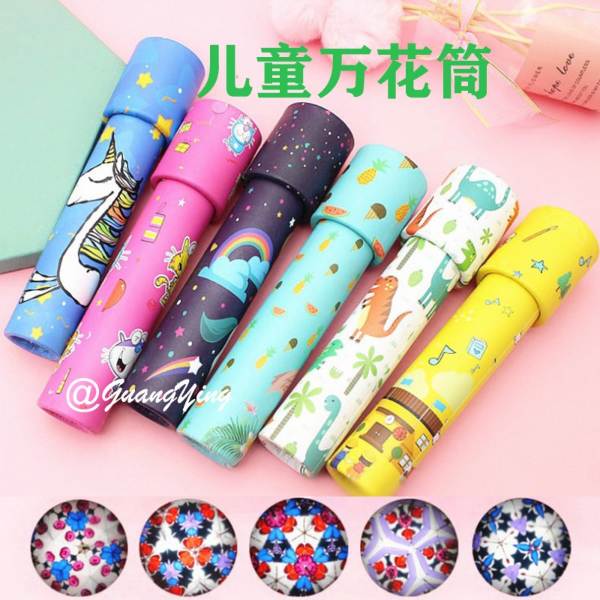 Present to your students the beauty of the 'galaxy' through the Children's Kaleidoscope (available on guangying.sg)! This is a simple Children's Day gift idea filled with sequins and glitter which produce unique patterns with every rotation of the knob. The little ones will definitely be mesmerised by the amazing world of patterns!
13. Children's Shoulder Bag ($4.99/each)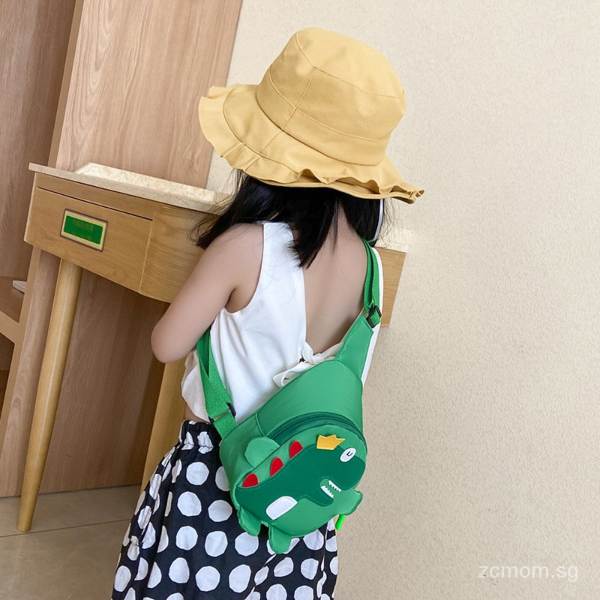 Instead of a goodie bag, why not create a fun pack for your students this Children's Day? Get them a Children's Shoulder Bag (available on ZC Mom SG) and stuff it with snacks and toys to delight the little ones. This cute kids' bag comes in six colours, including pink, blue and red and will suit both girls and boys. Get the bags at wholesale price of $4.50 when you purchase in bulk (three or more quantities). 
14. Cartoon 12 Color Crayon ($3.33/each)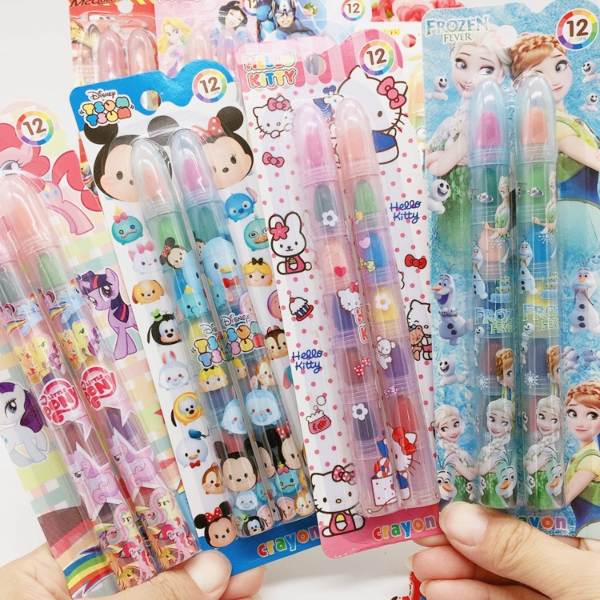 Most kids love colouring as it lets them express their creativity. However, it's not always easy for them to bring around a full set of crayons or colour pencils. This is why they will love this  Cartoon 12 Color Crayon (available on Tong Stationery Store)! With interchangeable crayons packed together in a sleek tube, they will be able to colour on the go! 
Customised Children's Day gift ideas below $10
15. Personalised Name Keychains ($3.80/each)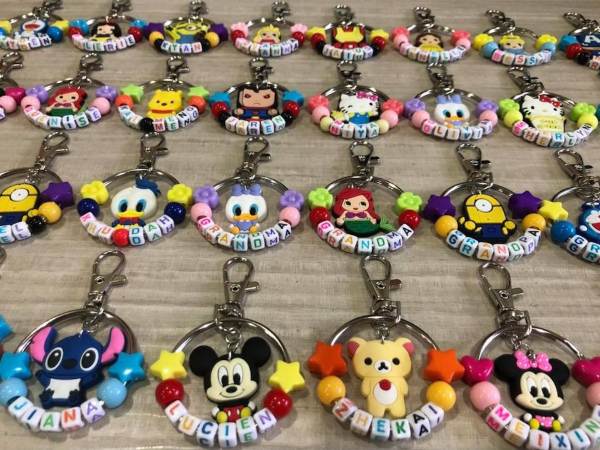 While generic Children's Day gift ideas still make for great presents for your students, nothing beats a personalised gift on this special occasion. Personalised gifts are more memorable and is a great way to express your affection for your class. Think personalised gifts are not going to fit your gift budget? Think again! These Personalised Name Keychains (available on shishuemb) cost less than $4 each. You can customise the names and cartoon characters on every keychain based on your students' preferences so every single one is unique. Wholesale price is available when you purchase more than three quantities. 
16. Personalised Hand Sanitiser Bottle ($3.90/each)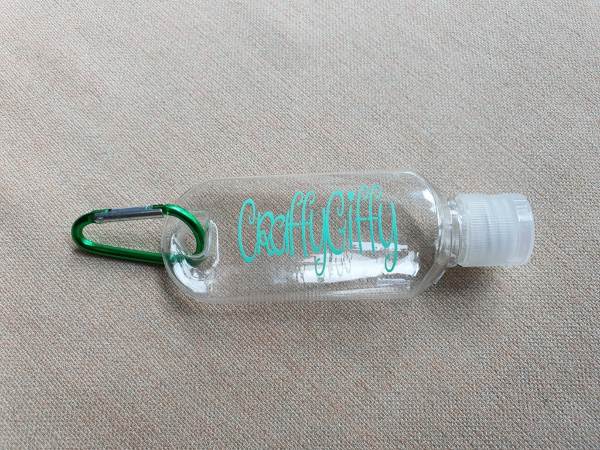 Hygiene is of utmost importance during this period. A Personalised Hand Sanitiser Bottle (available on CraffyGiffy) can encourage your students to sanitise their hands more often and prevent the spreading of germs and bacteria. Have their names printed on the sanitiser bottles and fill them up with hand sanitiser refills and a thoughtful Children's Day gift idea is complete!
17. Personalised Coin Pouch ($4.99/each)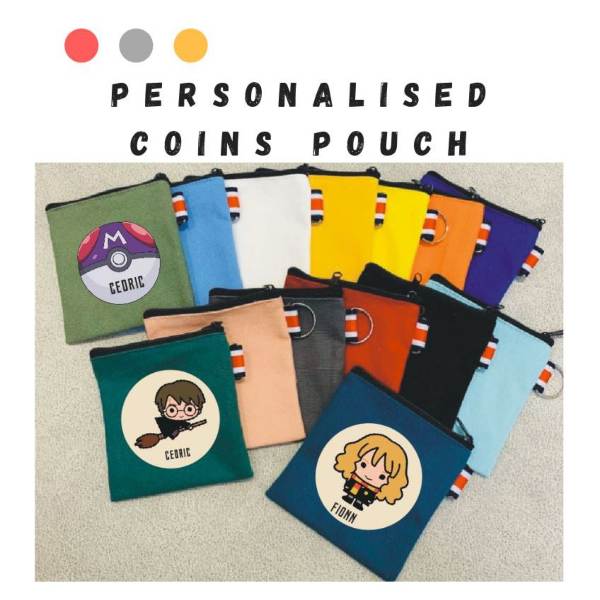 Kids love personalised gifts that scream "Me!". This is why the Personalised Coin Pouch (available on wishlele) will be well-received among the kids. As a teacher, you'd know your students the best, so go ahead and pick the customisable designs that suit them the best. From Harry Potter cartoon characters to Pokemon monsters, you're bound to find one that represents your students. 
18. Personalised Wooden Mobile Phone Stand With Engraving ($1.90 – $7/each)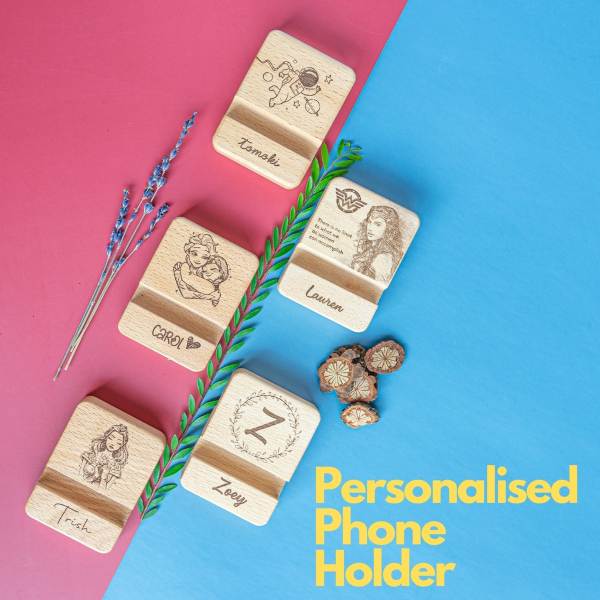 Most kids own a phone nowadays, so giving them a Personalised Wooden Mobile Phone Stand With Engraving (available on odd Design) would make a good Children's Day gift idea. Unlike most personalised gifts for kids which require you to pick within a given range of designs, this phone holder can be engraved with any design you want. Simply send over your desired image (such as the class or school logo) and text and wait for your final products to arrive!
19. Customisable Mask Holder ($8.50 – $10.50/each)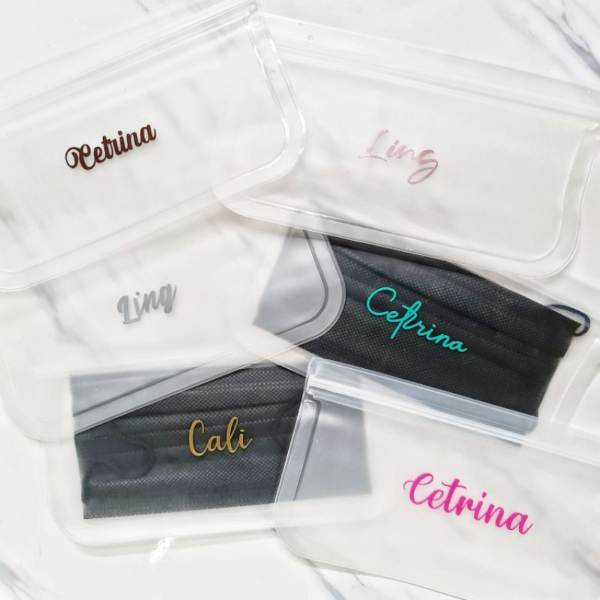 According to MOH, students above the age of six are strongly encouraged to wear a mask when heading to school. As such, anything mask related would make for an excellent Children's Day gift idea for kids. Help the little ones keep their mask hygienic and germ-free during meal times with this Customisable Mask Holder (available on LingsLetters)! Designed to be durable, washable and resealable, the mask holder can store most types of masks — even kids' reusable masks! What's more, you can personalise the mask holders by getting your students' names printed on them in different fonts and colours. 
20. Personalised Engraved Glitter Pen ($4.50 – $4.95/each)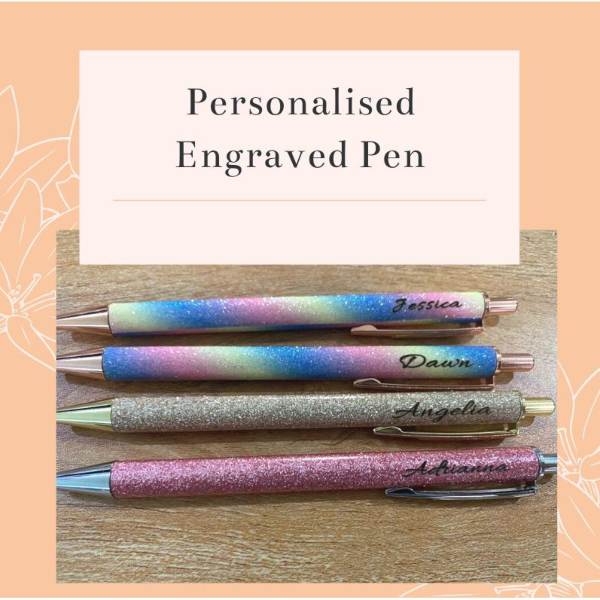 For the upper primary students who are transiting from pencils to pens, pens make for a useful Children's Day gift idea. And nothing beats a Personalised Engraved Pen (available on wishlele) that's sure to have a special place in your students' hearts. As both Chinese and English names can be engraved, this gift idea works even for Chinese teachers too!
DIY Children's Day gift ideas below $15
21. DIY Shake Slime ($2.50/each)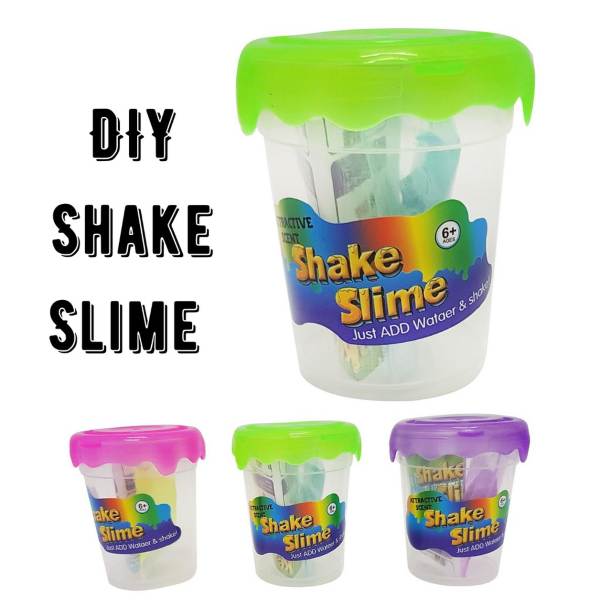 We confess, we're in love with this Children's Day gift idea too! Slime has been all the rage among the kids and it's easy to see why. This play material isn't only aesthetically pleasing but is also super addictive. Furthermore, this is one of the best gifts for kids as it helps them destress. Slime is thought to produce a therapeutic effect that calms nerves and provides a relaxing sensory experience. There's no better way to enjoy slime than getting your students their own DIY Shake Slime (available on PartySOS)! Just add some water and shake! Buy in bulk of 12 or more quantities to enjoy wholesale price of $1.80 each. 
22. DIY Mini Indoor Garden ($2.50/each)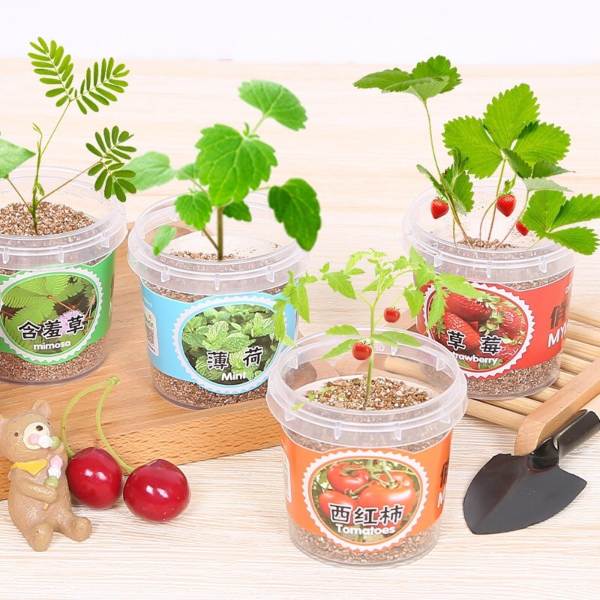 A gardening kit can be one of the best Children's Day gift ideas to distract kids from mobile and gadgets and pique an interest in nature. Students can experience the fun of gardening indoors with the DIY Mini Indoor Garden (available on Micro lotus 微莲香榭). Choose from different plant types such as sunflowers, chilli, carrots and tomatoes. Each set includes soil, seeds plus a handy instruction manual. Gardening can help your child develop responsibility, patience and self-confidence — all while having fun! Thereafter, take things a step further by setting up your own herb garden in Singapore with your little ones!
23. 3D Printing Pen ($14.73/each)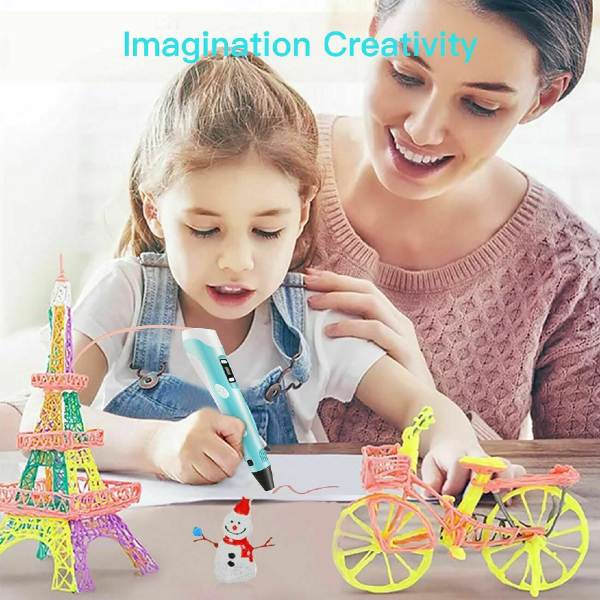 Besides being an art tool, the 3D Printing Pen (available on SurpriseBaby Kids Store) teaches the students more about depth and shapes. With this in hand, the little ones can craft unique objects like a mini Eiffel Tower or even a bicycle! The best part is that they can feel proud of displaying a tangible product after the hours spent making it. Although a little pricier than the other Children's Day gift ideas listed here, this is undoubtedly an educational gift that will keep your students engaged for hours. 
24. Kids' Painting By Numbers DIY Set ($1.95/each)
You don't have to be an art teacher to buy your students some Kids' Painting By Numbers DIY Sets (available on Mini Gifts). This crafty gift works for kids as young as five years old. Each section of the painting is labelled with a number that corresponds to a paint colour (included in the kit). By following the numbers, the little ones will be able to complete the masterpiece on their own! This can be a great activity to help them build self confidence and expand their creativity. 
25. DIY Puzzle Pencil Sharpener Nano Block ($1.80/each)
Stationery and a DIY nano block figurine in one, the DIY Puzzle Pencil Sharpener Nano Block (available on littlewonders) is both useful and fun to build! The kit comes with simple instructions to guide the little ones, and the end result is super cute. From the majestic lion to the endearing giraffe, watch your students work their problem solving and fine motor skills as they piece the blocks together! Purchase 10 and more quantities for a cheaper wholesale price starting from $1.60.
Make their day with these amazing Children's Day gift ideas for kids
We hope these Children's Day gift ideas will give you a good start in your search for the perfect present for your students! However, don't restrict the Children's Day celebrations to the classrooms. Parents can also spend this special day with their kids through these fun kids-friendly activities to do in Singapore. Not keen to head out? Perhaps spending some quality book time together over these best children's books will be a better idea!
This article was updated on 06-09-2021. Additional research done by Iris Tan.