With Valentine's Day around the corner, the time has come to brainstorm for gift ideas. But that doesn't mean you have to splurge! Here's a list of affordable but thoughtful gifts for your other half. We've included ideas for every personality type; for the gamer and music-lover to the alcohol aficionado, scroll on for our recommendations on gifts for men in Singapore for less than $100.
Gifts for men in Singapore for the gym-goer
1. Protein shaker bottle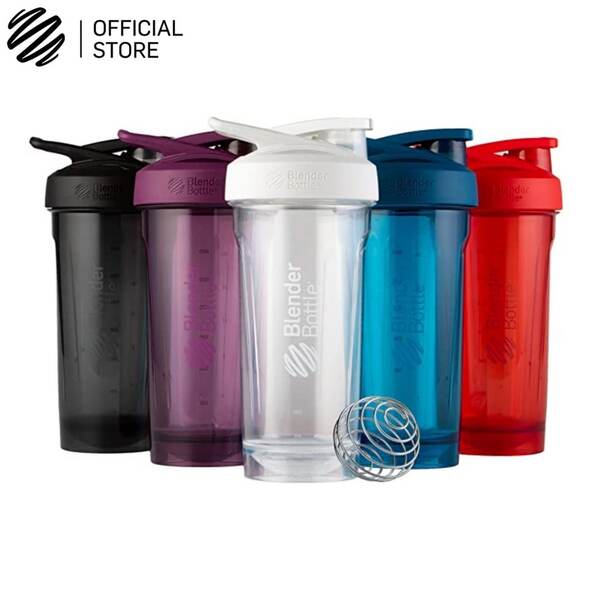 Does he swear by workout supplements and protein powder? One of the best Valentine's Day gifts for him has to be a protein shaker. This handy BlenderBottle Strada Titan Shaker Bottle (available on BlenderBottle Official Store) with a whisking ball feature makes it easy for him to make his smoothies and protein shakes so he can save time on elaborate meal preps and get his post-workout fix quickly! There's also a sliding lock which prevents any accidental leakages.
Price: $25
2. Fitness tracker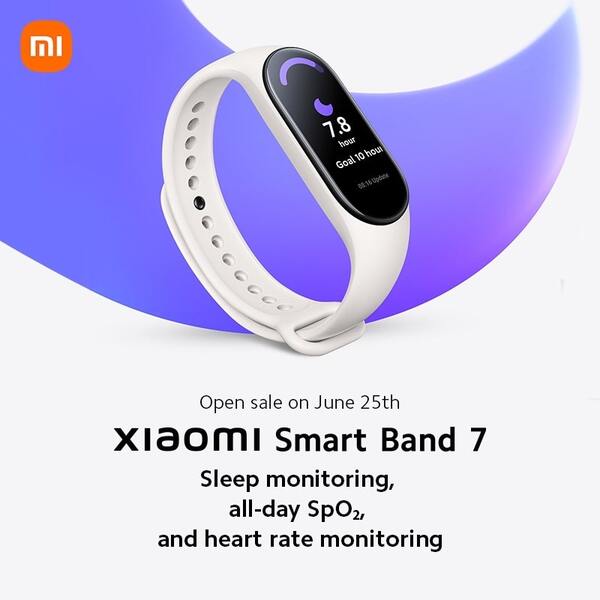 Is he planning to start a new fitness plan in 2023? Make sure he's armed with a good fitness tracker like the Mi Smart Band 7 (available on Xiaomi Global Official Store) to record his progress! Building on its predecessors, it's able to measure steps, monitor your sleep quality and heart rate 24/7. It's even equipped with features like countdown timer, flash light, and weather forecast! Xiaomi smart watches truly make for one of the best Valentine's gifts for men in Singapore.

Price: $75
3. Running shoes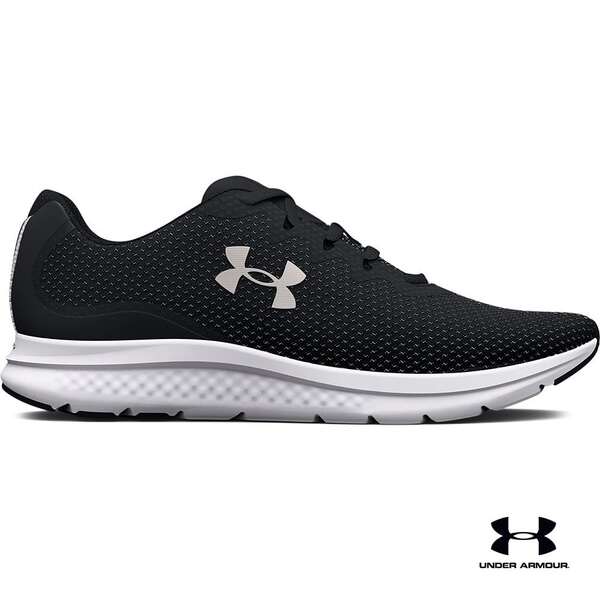 Any self-professed runner can attest to how much difference a solid pair of running shoes makes! Consider the Under Armour Men's Charged Impulse 3 Running Shoes (available on Under Armour Official Store) as a potential Valentine's Day gift in Singapore for him. The breathable mesh and lightweight build will help him cover the distance and up his running game this year.
Price: $74.25 – $99
Gifts for men in Singapore for the music lover
4. Noise cancelling headphones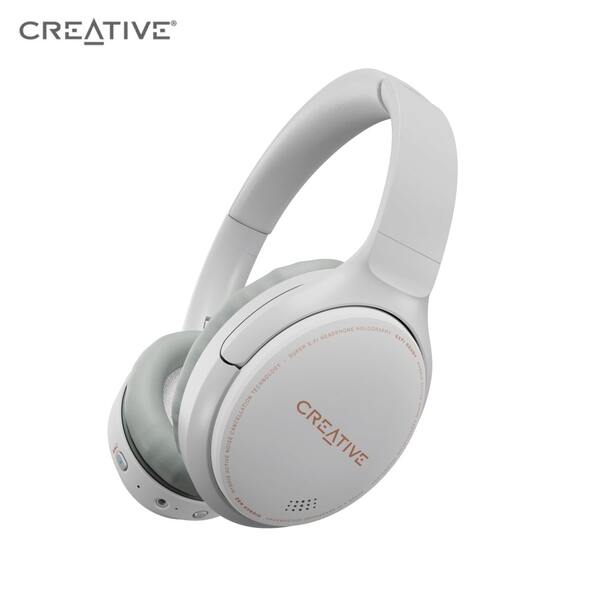 A pair of noise cancelling headphones is one of the best gifts for men in Singapore. The Creative Zen Hybrid Wireless Over-Ear Headphones (available on Creative Official Store) can help keep unwanted noises out while your partner jams to his favourite tunes. By playing a static noise to cancel out surrounding distractions, these headphones can help him zero in without getting distracted.
Price: $89
5. Wireless speaker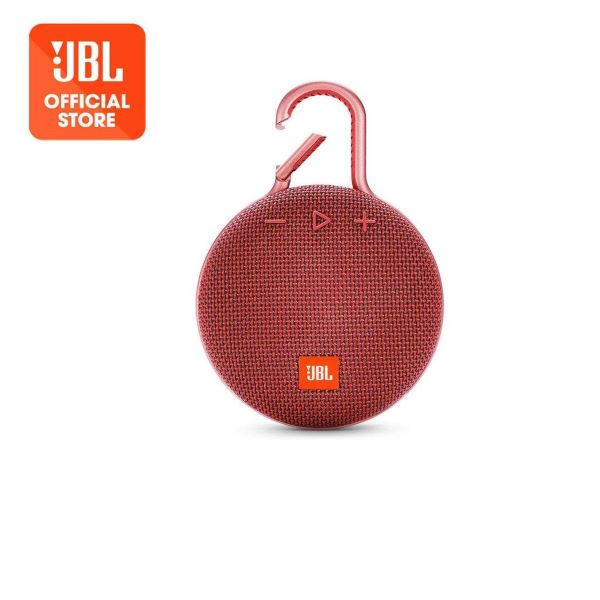 Have a couples playlist you guys always listen to? Instead of relying on his phone's loudspeaker, enjoy quality audio with the JBL's CLIP 3 Waterproof Portable Bluetooth Speaker (available on JBL Official Store)! Despite its deceptively tiny size, this portable speaker delivers a sound so loud and clear, that it has become one of our top picks when it comes to Valentine's day gifts for men in Singapore.
Price: $99
6. Condenser microphone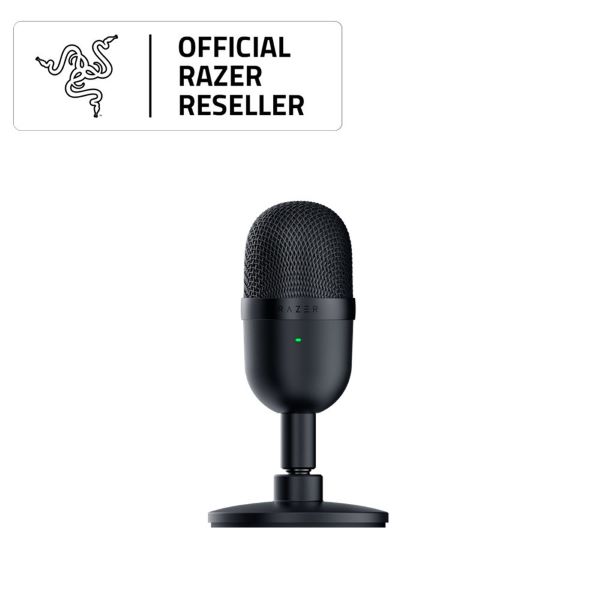 As one of the more niche gifts for men in Singapore, the Razer Seiren Mini (available on Razer Flagship Store) earns a spot on this list as it makes the home recording studio dream a reality. If your other half is musically inclined or a passionate karaoke singer, he'll enjoy belting his favourite tunes with the stellar sound quality of this microphone!
Price: $59.90
Gifts for men in Singapore for the fashion-forward
7. Minimalist wrist watch
If minimalist timepieces are his thing, why not add the Fossil Fenmore Watch (available on Fossil Singapore Official Store) to his watch collection? This watch features a cream satin dial with Roman numerals with a brown leather strap that adds class to any outfit. He'll be charmed by the simple design of this watch that makes it the perfect less-is-more kind of gift for him in Singapore.
Price: $99.60
8. Sneakers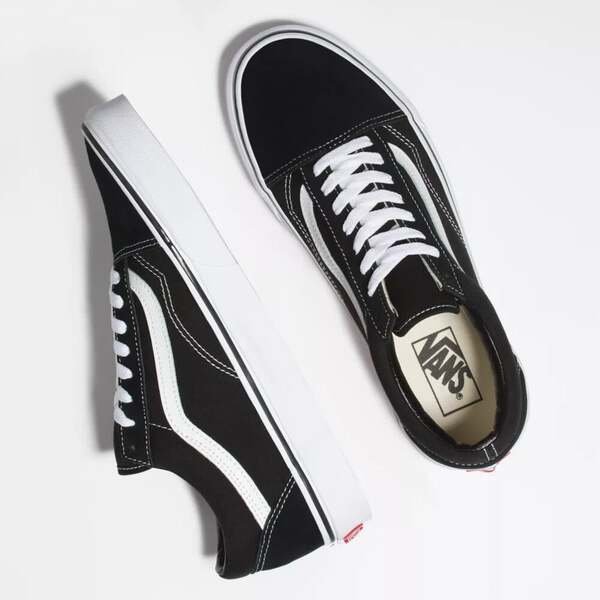 The best casual shoes for men not only top off any guy's outfit but can give it that necessary edge. If you need recommendations on Valentine's day gifts for men in Singapore, why not consider Vans Old Skool Sneakers (available on Vans Official Store)? Sporting a classic silhouette and breathable all-canvas upper, walking long distances will be a cinch. For styling tips, pair it with our catalogue of men's T-shirts and jeans.
Price: $99
Gifts for men in Singapore for the corporate hustler 
9. Shoe cleaning kit


Any long-time office worker will understand the horrors of coffee spillage and what it can do to leather shoes. Help him bid goodbye to unsightly stains and scuff marks with this Jason Markk Shoe Cleaning Essential Kit (available on Jason Markk Official Store [SG]). It includes a standard cleaning brush, softer hog bristle brush that's ideal for delicate material like leather, and a repel spray that creates a durable barrier against liquids and stains. He'll thank you for this Valentine's Day gift for men Singapore that he can put to good use! 
Price: $76
10. Formal shirt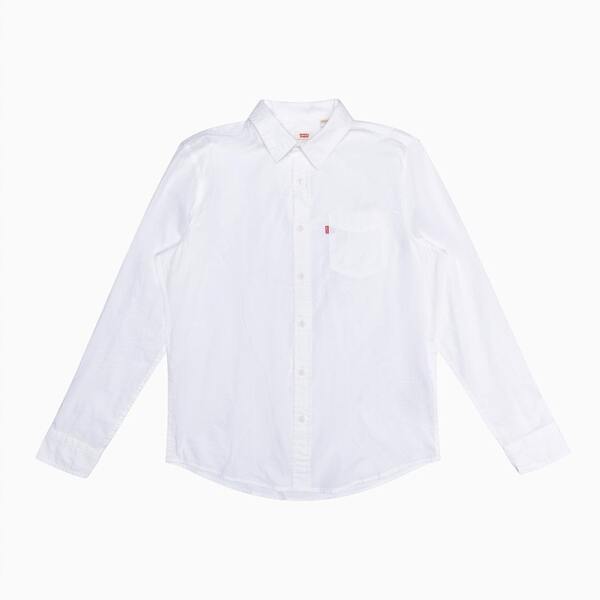 Elevate his style with quality men's shirts. This Levi's Men's Classic 1 Pocket Standard Fit Shirt  (available on Levi's Official Store) is a practical gift for men in Singapore. Made with 100% cotton material, he'll appreciate owning a shirt that's both comfortable and stylish, and one that'll take him closer to his dream of curating a minimalist wardrobe for men.
Price: $55.93
11. Formal shoes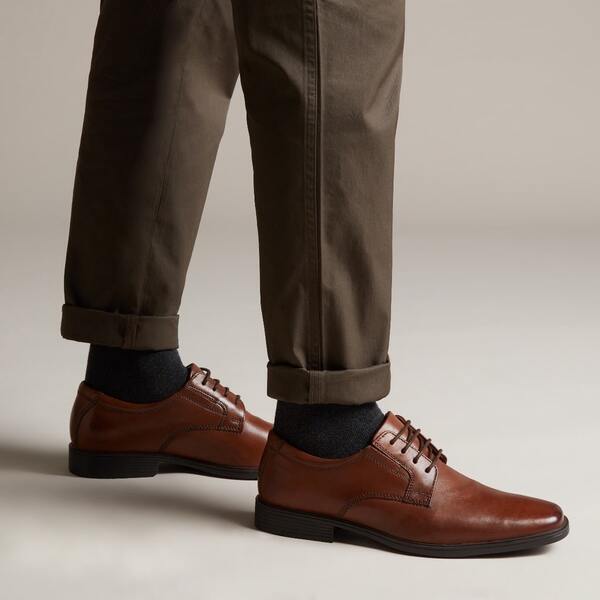 Help your man complete their business fit with a pair of Clarks Tilden Leather Shoes (available on Clarks Singapore Official Store)! While it is slightly over $100, we think it's worth investing a little more for formal shoes that offer style and comfort. It's definitely one of the best gifts for men in Singapore who are going for the sharp-dressed aesthetic to make a good first impression!
Price: $119
Gifts for men in Singapore for the well-groomed
12. Facial cleanser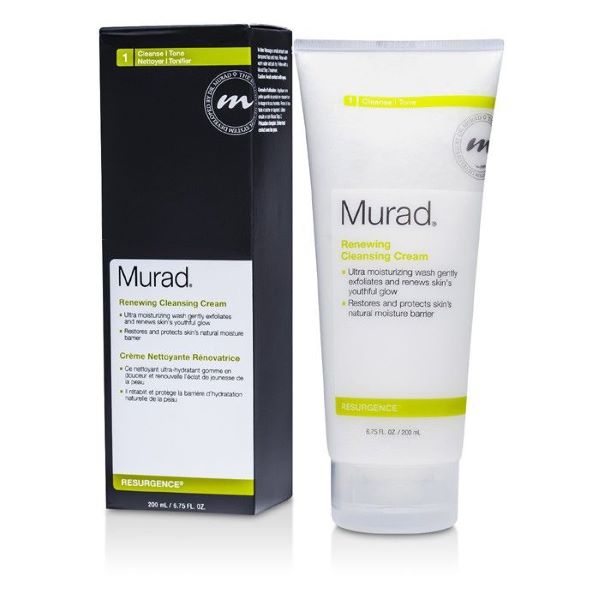 Skincare items have to be one of the gifts for men in Singapore that they need more than they necessarily would want. Don't pay heed to his whining about not needing skincare and start him on the Murad Renewing Cleansing Cream (available on Murad Official Store). This cleanser includes both apricot and starflower oil to improve hydration and condition his skin, leaving it supple smooth. This may not be the most exciting Valentine's Day gift for him in Singapore but one that he'll definitely grow accustomed to!
Price: $59.95
13. Fragrance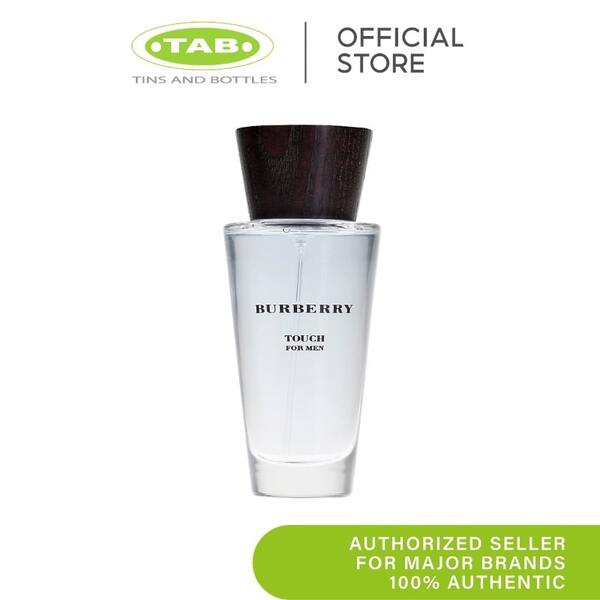 You'll never go wrong with a bottle of fragrance as a gift for men in Singapore. The Burberry Touch for Men EDT (available on TINS AND BOTTLES OFFICIAL STORE) has a clean and crisp scent perfect for our tropical weather. The scent features top notes of artemisia, mandarin trees and violet leaves that smells just like nature. It fades to heart notes of nutmeg and warm cedarwood, followed by the aroma of musk. 
Price: $29 – $59
14. Electric shaver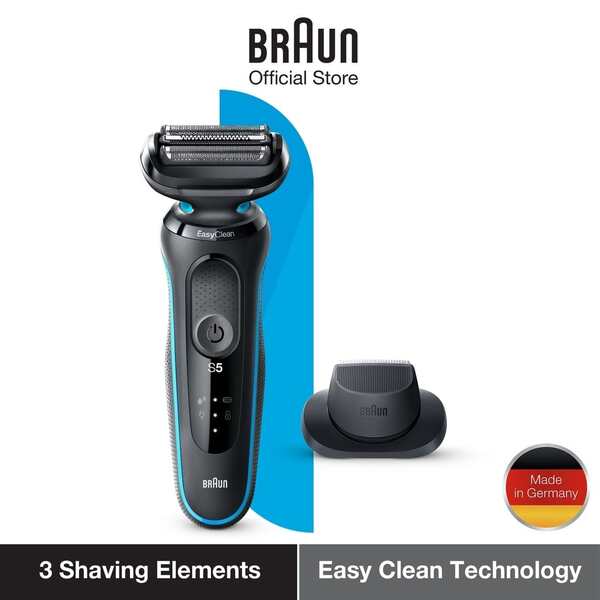 Keep your man looking polished with the highly-raved Braun Series 5 Electric Shaver For Men (available on Braun Official Store). Equipped with three flexible blades, this electric shaver adapts to his facial contours for a clean shave. It also comes with an ergonomic handle which enables an effortless shave. Furthermore, the Braun electric shaver is 100% waterproof and suitable for both wet and dry use.
Price: $99
Gifts for men in Singapore for the booze lovers
15. Electric wine opener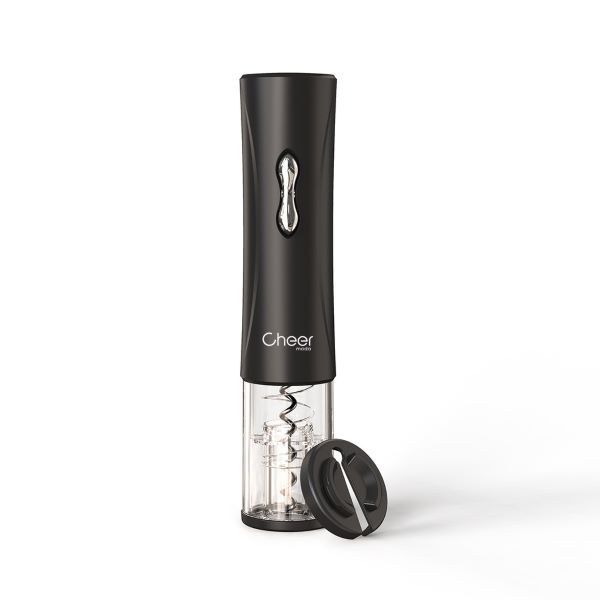 Trust us, he'll love you for this one. This Electric Wine Bottle Opener (available on EEVINO LLP) helps you open a bottle with the click of a button. It can be used for both natural and synthetic corks, and sports an ergonomic grip for easy handling. That means less time spent fussing over opening a bottle of wine, and more time spent together. 
Price: $99
17. Wine pourer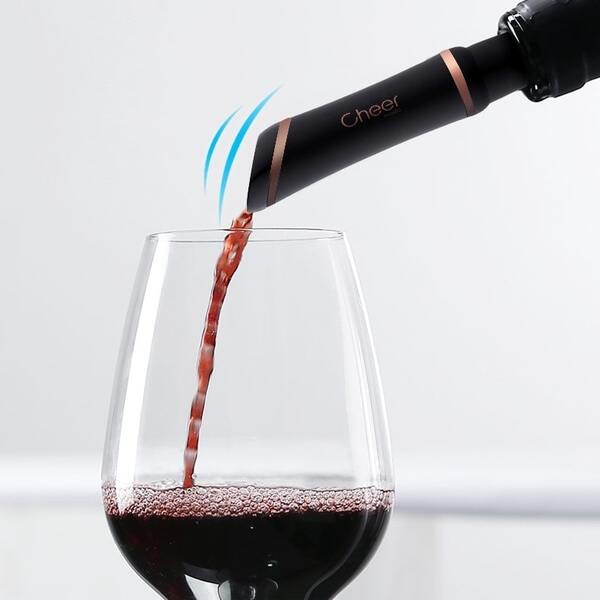 It's common for spills to be part of any wine drinking session. But don't make it a habit! Reduce any unnecessary spillage with the Cheer Moda Wine Aerator & Pourer No. 3 (available on  EEVINO LLP). It features a specially designed air inlet which helps aerate the wine, bringing out rich aromas and making the most out of the bottle. If your boyfriend or husband is a vino lover, this will definitely be one of the best Valentine's day gift ideas for him in Singapore!
Price: $36.90
18. Cocktail shaker kit
Encourage him to pursue his mixologist dreams with this Cocktail Kit (available on Made For Drinkers)! It comes with a Boston shaker, jigger, muddler, mixing spoon, Hawthorne strainer, and even a customised bamboo rack. These are all he needs to concoct your favourite mojitos or his favourite Old Fashioned cocktail. The best part? He can use this gift for him in Singapore to make delicious cocktails at home on Valentine's day night!
Price: $69.90
19. Whiskey Decanter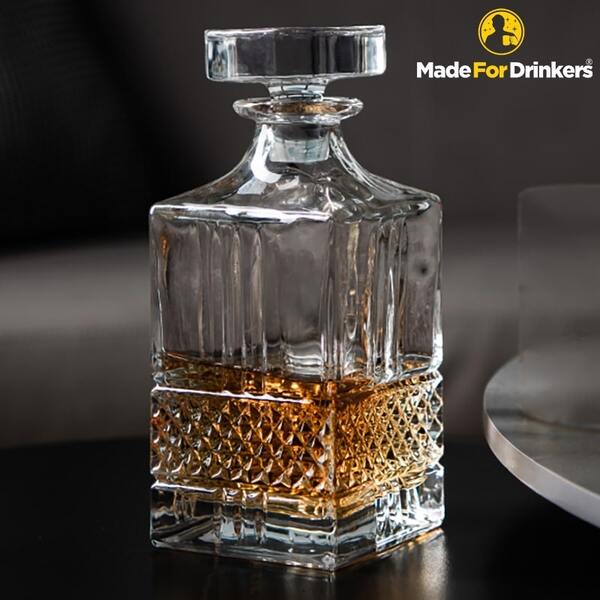 Perfect for any man looking to build his minibar at home, this Whisky Decanter (available on Made For Drinkers) is a classy addition to any table. The shape of this decanter is specially designed to develop any whiskey or scotch bottle to its full potential. Cheers to that!
Price: $69.90
Gifts for men in Singapore for the techies
20. Smart home speaker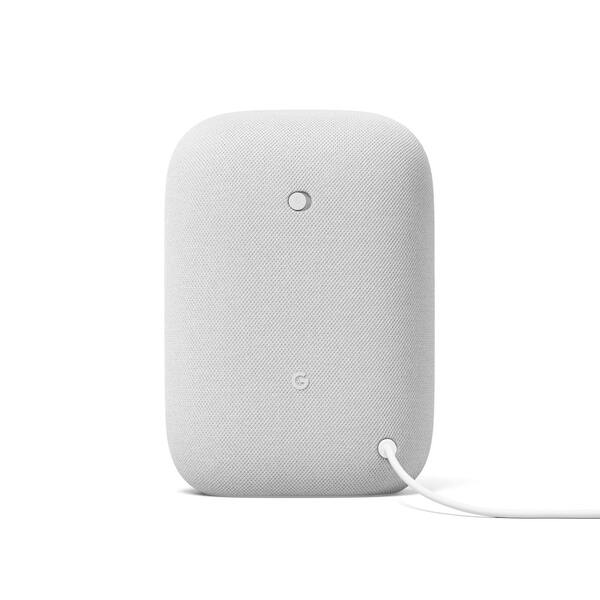 Smart home speakers like Google Nest Audio Smart Home Speaker (available on Google Authorised Retailer) makes for a great gift for men in Singapore who're looking to build a smart home. From automating daily routines to scheduling room cleaning sessions, help him unlock some of the coolest things to do around the house with a smart device.
Price: $89
21. Wireless charger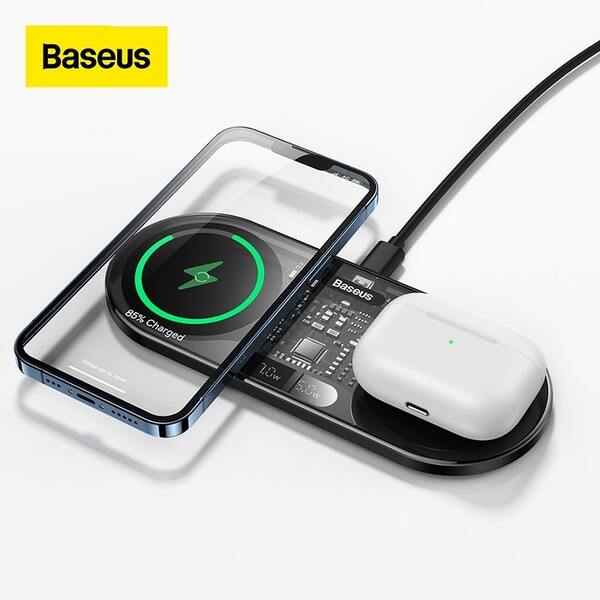 Does he often forget to plug the wire into his phone's charging port? The Baseus Wireless Charger (available on Baseus Official Store) will be one of the most useful Valentine's Day gifts for him! The Baseus wireless charger even includes a digital display so he can gauge the phone's battery charge with just a glance.
Price: $89
Gifts for men in Singapore for the jet setter
22. Car phone holder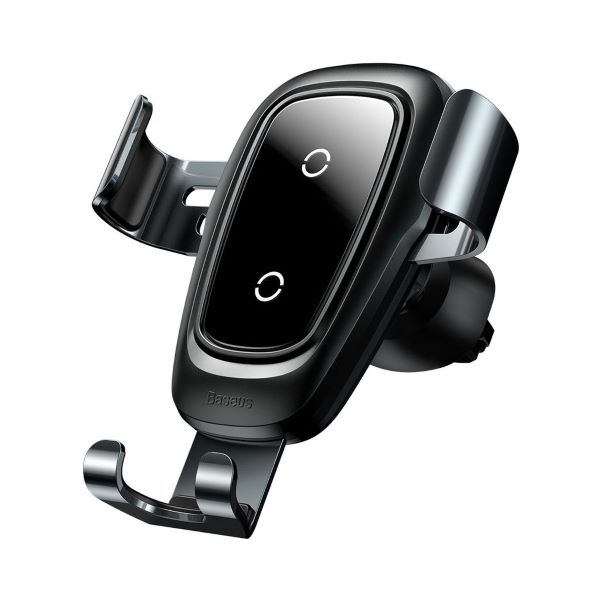 He won't have any excuse not to charge his phone anymore with a car phone holder! The Baseus Wireless Charger Car Holder Phone Stand (available on Baseus Official Store) is the perfect Valentine's Day gift for your man if he drives a car. It doubles as both a phone holder and a charger and can be easily mounted into the car air vent. Its sleek glass panel and alloy clamping arms also allows it to blend seamlessly with the car's interiors.
Price: $18.90
23. Travel backpack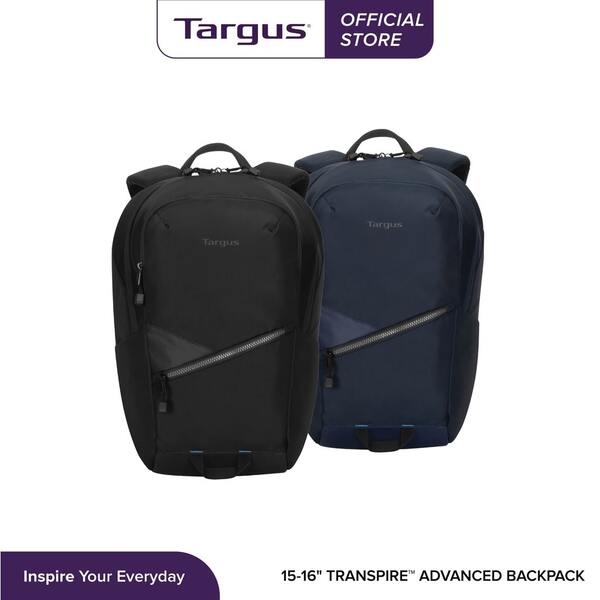 The Targus Travel Backpack (available on Targus Official Store) backpack strikes a good balance between fashion and function! He'll appreciate the spacious interiors that can fit a 15" laptop, and the zippered front pockets that he can store his passport or wallet in so it's easy to reach. There's also a hidden pocket with built-in rain cover, and a trolley strap to secure it on luggage. We think it makes for an ideal gift for men in Singapore this Valentine's day for those who are looking for a quality and versatile backpack that can be used for his travel adventures!
Price: $98
Gifts for men in Singapore for the hard core gamer
24. Gaming mouse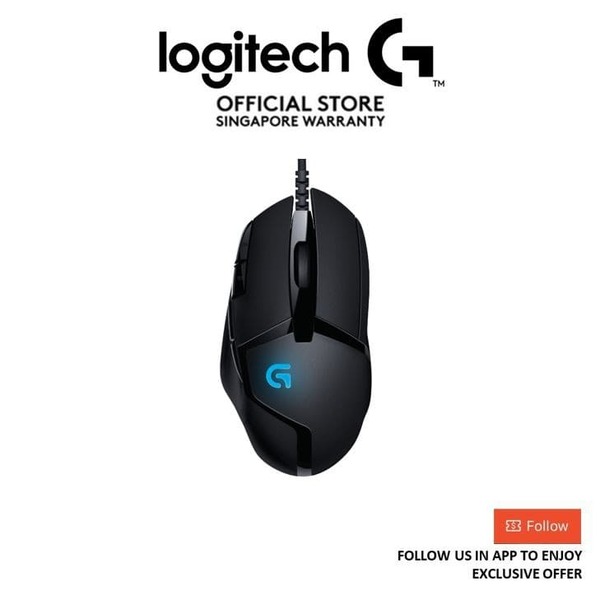 While it can't suddenly make him a millionaire professional gamer, the best gaming mouse models can give him an edge while playing his favourite PC games. With eight programmable buttons and a streamlined design, the Logitech G402 Hyperion Fury (available on Logitech Certified Store) will suit nicely for any genre of games he plays.
Price: $79
25. Gaming keyboard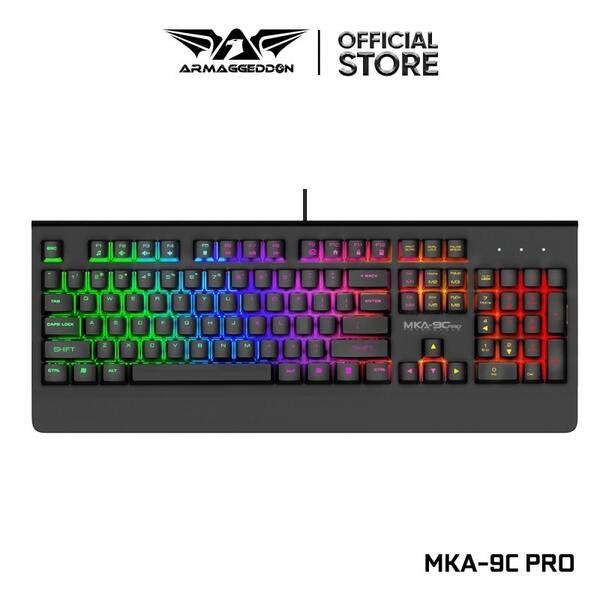 You may not approve of your boyfriend spending hours hunched over his gaming rig but you can't deny that a gaming accessory may just make the best Valentine's Day gifts for him in Singapore! Gaming keyboards like the Armaggeddon MKA-9C Pro Psycheagle Blue Switch Mechanical Gaming Keyboard (available on Armaggeddon Official Store) boasts multicoloured backlights and features ergonomic Kelvartech keycaps to deliver a more comfortable gaming experience.
Price: $69.90
26. Co-op games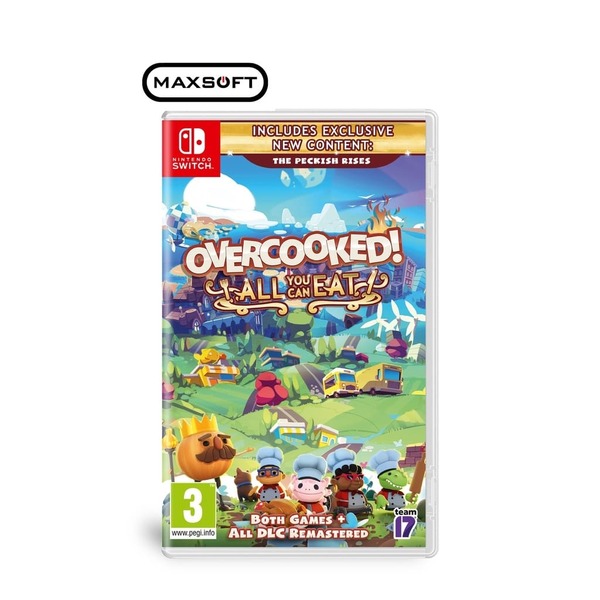 Rather than getting new gaming accessories, consider co-op games as potential Valentine's Day gifts for him. Co-op games will allow you both to spend time together without having to crack your heads for the next date idea. Overcooked! All You Can Eat (available on MAXSOFT FLAGSHIP STORE) will let you work as a team and overcome the chaos. For more recommendations, check out our list of the best Nintendo Switch games!
Price: $54.90
Gifts for men in Singapore for the Masterchefs
27. Air fryer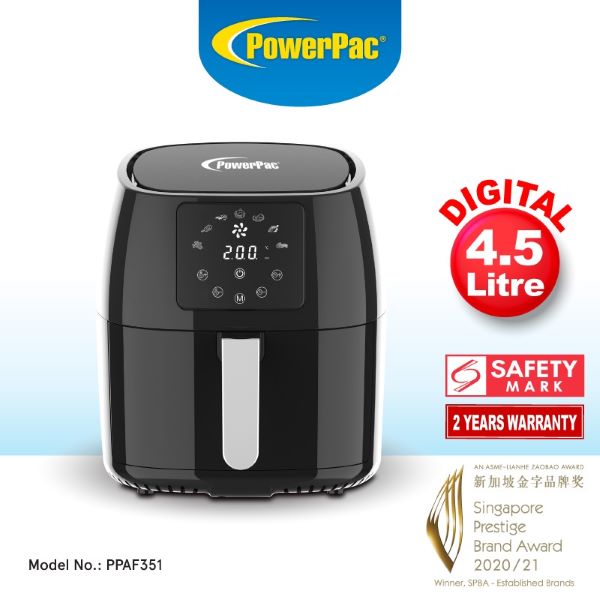 With modern conveniences like air fryers, you won't need to worry about him settling for instant noodles every day. It uses significantly less fat than conventional methods of frying — meaning you can use an air fryer to fry french fries and other food without feeling guilty! This PowerPac Digital Air Fryer (available on PowerPac Official Store) packs the basic features at a reasonable price. Check out this handy guide to easy air fryer recipes and steer your partner away from dabao-ing everyday and towards cooking a quick and nutritious meal.
Price: $59.90
28. Induction cooker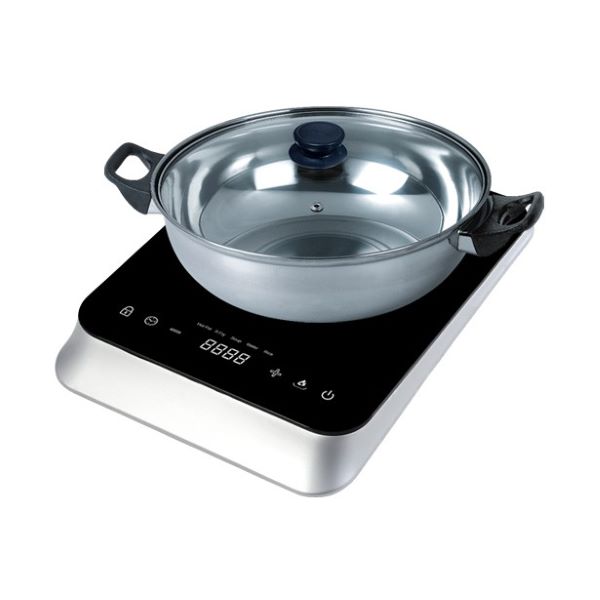 Keen on helping him save money from eating out during your dates? Why not invest in the Mayer Induction Cooker (available on Mayer Official Store) so you can regularly cook hotpot meals at home! For steamboat newbies, check out this informative primer on how to organise a sumptuous steamboat gathering at home.
Price: $69.90
29. Griddle Pan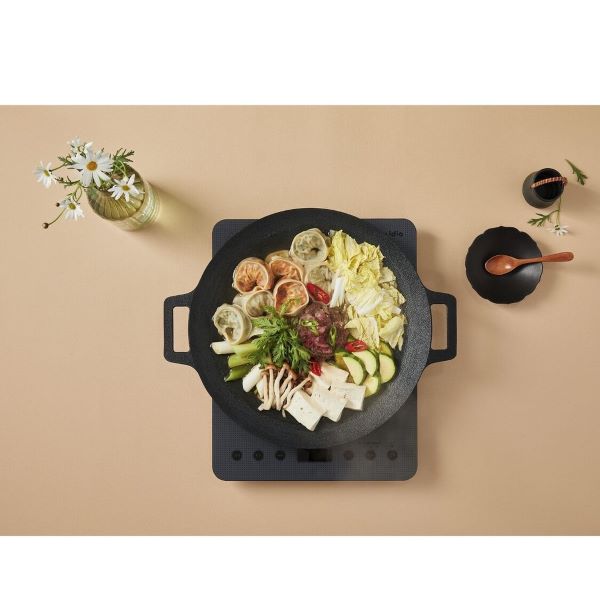 You're not a true home-cook until you own one of these Happycall Korean BBQ Griddle Pans (available on Metro Official Store). With diamond-coating, it is suitable for cooking without oil as it is non-stick. Made with a full-mold casting method, it allows heat to be transferred evenly and retained for a long time. Remember to season your pan well though – a well-seasoned pan can be passed on for generations. 
Price: $68
30. Snacks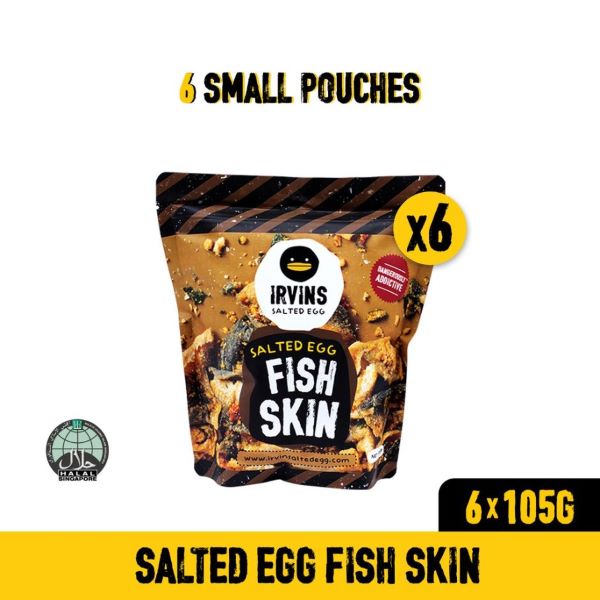 There are no gifts for men in Singapore more universal than sweet and savoury snacks. Whether you're watching a romcom movie night or going on an impromptu picnic, he'll surely appreciate something to munch into. Help him stock up on some snack varieties including the super popular IRVINS salted egg fish skin (available on  IRVINS Official Store)! Alternatively, check out the best buys from Don Don Donki — we're eyeing the candies and cakes!
Price: $51.30
31. Restaurant vouchers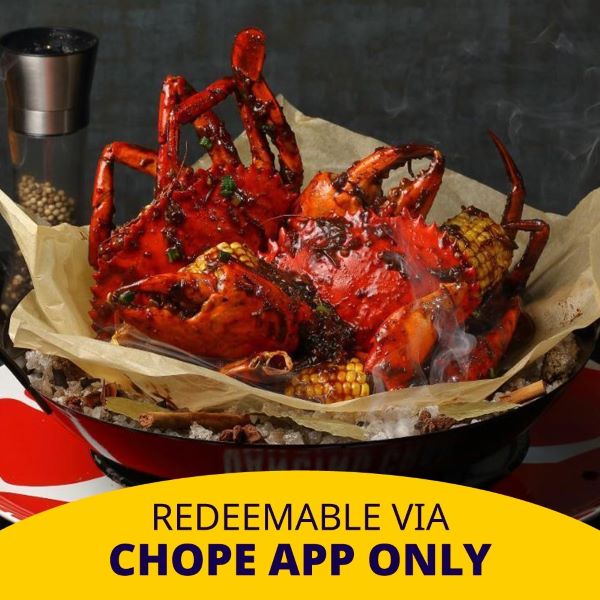 Eating out during date nights doesn't have to be wallet-emptying, especially with some planning done beforehand. If he's a seafood lover, treat him to a satisfying meal at Dancing Crab with this Dancing Crab Voucher (available on Chope Official Store) – one of the best gifts for men in Singapore that lets you enjoy great savings!
Price: $40 – $80
Gifts for men in Singapore for the sports fan
32. Football merchandise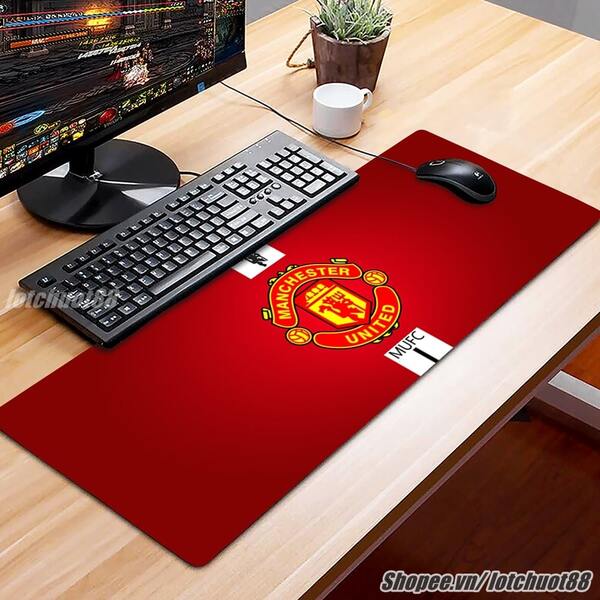 If he's a huge football fan, a merchandise like a Manchester United Desk Mat (available on  lotchuot88tb.sg) or anything that represents his favourite team would probably be one of the best gifts for him in Singapore. It will also be a great addition to his work desk!
Price: $7.45 – $12.85
33. Jerseys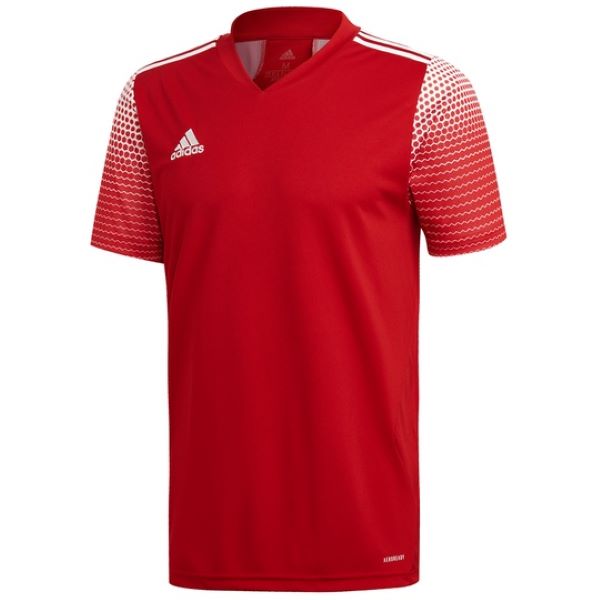 Does he regularly play team sports and go for training sessions? A Valentine's Day gift for him can revolve around a quality football jersey like the Adidas Regista 20 Jersey (available on Sports-Zone SG Official Store). It offers great ventilation with its mesh ventilation inserts, and is made of moisture-absorbing fabric. 
Price: $35
Gifts for men in Singapore for the shutterbugs
34. Camera dry box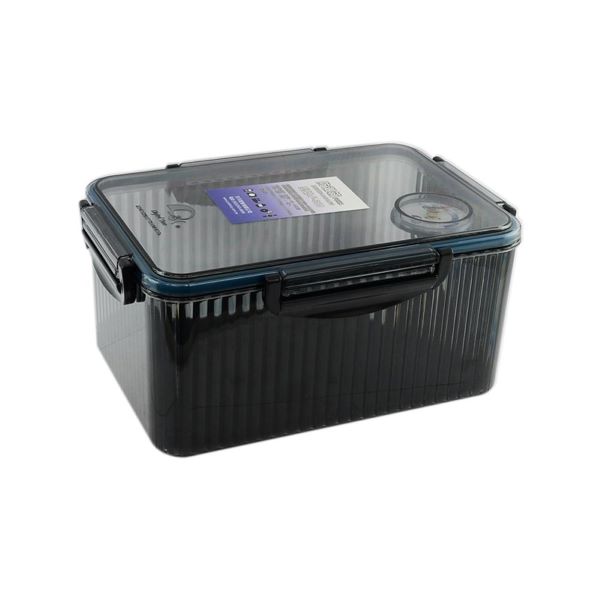 Has your boyfriend been dabbling with photography lately? A digital camera may be out of budget for this list but you can help him organise and keep his expensive cameras safe with a camera dry box. Although not the sexiest Valentine's Day gifts for him, this Samurai Dry Box (available on Samurai Official Store) is designed to protect electronic valuables from humidity and keep them in top-notch condition — something he'll definitely thank you for.
Price: $29
35. Film Camera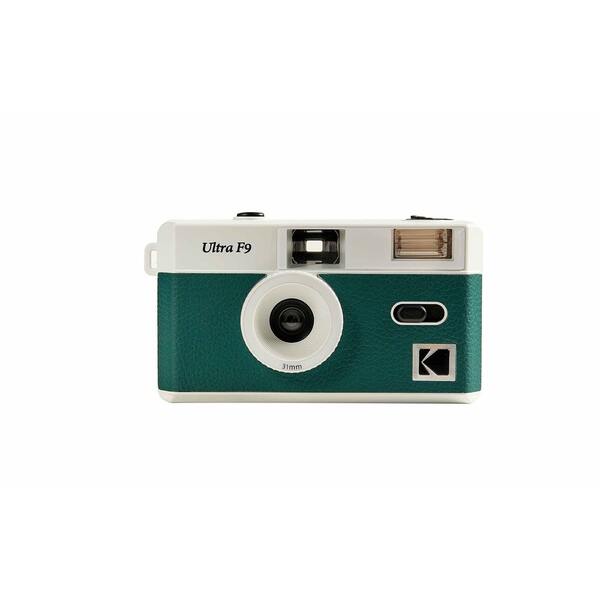 Film photographs just hit different – whether it's the retro vibes or the fact that you can only view them when developed. If your boyfriend or husband is interested in photography, this Kodak Ultra F9 Reusable Film Camera (available on  standardphoto_sg) is a beginner-friendly option to start with. You'll be able to capture your precious memories in a different way with this gift for men in Singapore for Valentine's day!
Surprise bae with the these gift ideas for men in Singapore this Valentine's
We hope you've been inspired by this list of gift ideas for him in Singapore. While here, check out our Valentine's Day sale for more gift ideas! If you're still unsure of where to go, check out our list of the best couple spas in Singapore and the best glamping spots in Singapore!
This article was updated on 17 January 2023. Additional research done by Liang Shi Nan.