Christmas is coming (!!!) and if you're completely clueless what to get for that special man in your life – be it your dad, brother, boyfriend or the random guy whose name you picked for Secret Santa, we've got you covered! From a Sneaker Culture Book to a Watch Winder Box, to an Emergency Survival Kit, we've picked these must-have presents you'll want to get him (and he'll want to receive) this year.
1. For the gym-goer
(a) A BlenderBottle ($17.00) that's a water bottle and also doubles as a snack pack! Put multitasking to a new level.
(b) A Mini Exercise Bike ($41.90 – $51.90) that he can leave under his desk so he can work out even when he's too busy in the office.
(c) Let him get a full body workout without cluttering his home with a 2-in-1 Dumbbell-Barbell Transformer Set ($70.00 – $82.00).
(d) Help him maintain his healthy lifestyle by letting him track his daily activity with the Mi Band 2 ($26.00). This high tech gadget allows him to track his steps, measures his heart rate and even his sleeping quality.
(e) No gym-goer will be complete without a Multifunction Gym Bag ($44.44). But the least you can do is to get him a fashionable one!
(f) Help him to stay in shape even when he's not able to hit the gym with the Muscle Trainer Massager ($4.20).
(g) He'll definitely appreciate an Instant Cooling Iced Cold Towel ($2.10) that can effectively free his face of sweat, making him feel and look clean after his intense workout!
2. For the music lover
(a) Let him live out his dreams of music superstardom without leaving his room with the PS4 Rock Band 4 ($99.00) coupled with a wireless guitar too!
(b) Spare him the agony of having his headphones slip off in the middle of his favourite tunes by getting the Skullcandy Smokin' Buds ($99.90). It features an angled and oval-shaped nozzle that aligns better with the natural shape of the ear, improving comfort and noise isolation.
(c) Let the world be part of his life's soundtrack with the JBL Clip 2 Wireless Speaker ($99.00)!
(d) Bring out his inner diva with a Microphone ($9.40)! Ideal for those who love to sing, and for those who can (actually) sing.
(e) If he has excellent taste in music, then the Audio Jack Splitter ($5.90) is exactly what he needs to share his music with someone else with no need to exchange ear wax.
(f)  Let him have double the happiness with Acer Flower Pot Bluetooth Smart Speaker ($69.00), where he can not only sway to the music but also relax his eyes with some greenery.
(g) Give him the full range of motion with the clone of Apple AirPods – Xiaomi AirDots ($65.00).
3. For the fashionista
(a) For the guy who's future's so bright, that he gotta have a pair of fashionable Sunglasses ($1.01).
(b) A Daniel Wellington Watch ($72.00) for the one who is always fashionably late.
(c) A Herschel Backpack ($65.70) that can surely keep everything and anything.
(d) Up his knowledge and love for shoes with a book about The Rise of Sneaker Culture ($60.00)!
(e) Make his old pair of sneaks look brand new with the Adidas Cleaning Set ($34.00)!
(f) Any fashionable guy will want to dress up his phone too. Get phone cases (from $0.99) that he'll definitely appreciate.
4. For the businessman
(a) Minimize the risk of coffee-spill damage to his precious leather or suede shoes with a Crep Protect Kit ($14.90).
(b) Out with the backpack, and on with a stylish Messenger Bag ($17.80-$21.00) that won't wrinkle his shirt and spells "business".
(c) Complete his outfit with a set of Necktie, Cufflinks and Handkerchief ($3.18-$3.19)!
(d) Give his previous watches a proper place to live with a classy Automatic Watch Winder Box Case ($72.80).
(e) Ensure the hairy man in your life stays properly groomed like a sophisticated gentleman by giving him a Gillette Razor ($19.90).
(f)  Like it or not, your man is going to be judged based on how he's dressed. A wrinkle-free outfit can help him to be taken seriously by business partners. Do it with the Handheld Clothes Steamer ($15.35 – $17.48)!
(g) Help the busy man be on time for all his appointments with a Fossil Grant Chronograph Watch ($97.50). Trust us, it will never go out of style.
5. For the jet-setter
(a) Never let this wanderlust pay another overweight fine at the airport by letting him check his luggage beforehand with this portable Electronic Weighing Scale ($10.00).
(b) Give him a helping hand with an Expandable Luggage ($30.00) which adjusts to 4 different sizes! This luggage will be the only one he needs for all kinds of travel occasions.
(c) There's no need for him to whip out his passport to show the world where he has been to. The Scratch Off World Map ($6.00) lets him, and others, keep track of his adventures by scratching off the countries he has visited.
(d) Even travellers need to look good! The NIVEA Men Travel Set ($18.00) is perfect for him to pack light and still maintain his skincare routine.
(e) The Anti-Theft Backpack ($13.20) helps keep his valuables safe when he's on-the-go! It's designed with lots of pockets to store all your precious gadgets and items to deter pickpockets.
(f) Sleep is probably the best way to pass the time on a flight. Let him pass out and have quality in-flight sleep with the lightweight and portable Travel Neck Pillow ($19.06).
(g) Get him a Selfie Drone ($34.02) so that he can capture all the precious moments that add up to beautiful memories of his overseas trips. If you have a little more budget, you can also check out our recommendation of 10 Best Drones To Get In Singapore.
6. For the artsy fartsy
(a) Pump colours into their life with the Stabilo Pen 50th Anniversary Limited Edition Metal Boxes ($29.95)!
(b) Let him learn the lost and noble art of putting ink to paper with a Calligraphy Book ($23.77)!
(c) Make his life as a photographer easier with a Mini Photo Studio LightRoom Box ($5.33)!
(d) Unleash the inner artist in him and let his creativity run wild with a Painting Board with Stand ($18.09)!
(e) Sign him up for our Shopee Studios newsletter so he can be updated with our latest workshops and classes!
(f) Want to see the ideas going on in his head? Give him the 3D Printing Pen ($22.35) that allows him to transform his 2D ideas into 3D objects.
(g) Let his creativity go wild with decorating his own room! This LED Decoration Lights ($13.90 – $19.90) not only bend to his will but also come with clips to hang his favourite photos, postcards, memos or artworks.
7. For the wine enthusiast
(a) Not everyone needs to know that he's a wine lover. Be his partner in crime and remove all evidence with a Wine Stain Remover ($9.63).
(b) What better way to satisfy a wine and chocolate lover than with a Rubis Chocolate Wine Gift Set ($48.00)? Yums.
(c) Let him store his prized possession on this clever Chain Wine Holder ($3.42)! It's also a subtle way of telling him that he should probably stop drinking by chaining them.
(d) Make sure he has the perfect glass of wine all the time with a Wine Aerator ($6.98). Any wine connoisseur (or addict) will be delighted to receive this little piece of ingenuity.
(e) If all else fails, just get him more Wine (from $16.80) because.. wine-not!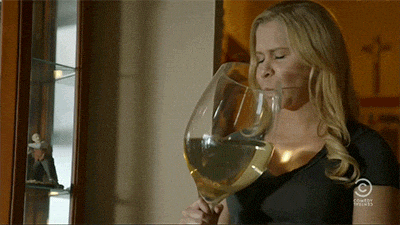 (f) Is he the kind with a unique taste for mulled wine? Let him infuse the red wine along with a variety of spices to perfection with a Calibrated Shaker Cup ($9.24).  
(g) Like any other type of alcoholic beverage, wine can likewise cause liver damage. If your man is a heavy drinker, you won't want to see his liver health deteriorate. Love his liver like yours with the Oriental Liver Health Tablet ($10.00).  
8. For the practical type
(a) If he's living life in the fast lane, get him the Anker Powerpot USB Charge ($25.90) to charge 5 of his gadgets at the same time, leaving him more time to enjoy other things in life.
(b) He'll definitely appreciate you getting more Xiaomi Vacuum Cleaner Accessories ($11.90 – $16.90)! He'll be able to clean his floor at any time even if he's not at home.
(c) Increase his chances of staying alive in this crazy world with this SOS Emergency Survival Kit ($19.97)! Comes jam-packed with all the essential tools – like a compass, multifunction tool card, flashlight and more.
(d) There's no need for him to have a trimmer for each specific part! Get him the 4-in-1 Electric Hair Trimmer ($9.80) to trim his nose hair, ear hair, sideburns and eyebrows!
(e) If all else fails, one cannot go wrong with Old Spice Products ($9.90)!
(f) And just maybe, what he needs after a hair wash is a pomade ($10.90) that provides the perfect hold.
9. For the drinker
(a) Bring some class to his quaint home bar with this fancy Dispenser ($19.68)!
(b) Keep his drinks icy cold for long periods of time without having to worry about constantly refilling with ice and let him bid goodbye to diluted drinks with Whiskey Stones ($15.05).
(c) Bring games to a whole new level with a Tic Tac Toe Drinking Game ($25.00)!
(d) Set his home apart by adding a macabre touch pouring his chosen liquor with this Skull Bottle ($5.96).
(e) Whether on land or sea, parties will never be complete without Beer Pong! This Inflatable Beer Pong Table ($28.90) will allow him to get the game going in pools, lakes or beaches.
(f) It sucks to run back and forth the fridge to get more chilled drinks. Let him have one less thing to worry about with the Inflatable Refrigerated Ice Bar ($26.00), which allows him to have an ample of chilled drinks within an arm's reach anytime and anywhere.
(g) Let him know his drinking limits with this Breathalyzer (from $2.30), especially if he's driving after the party! Get him a portable Breathalyzer.
10. For the commuter
(a) Your friend won't have to worry about losing his earphones ever again whenever he's on the go with the Remax Magnet Sports Bluetooth Headset ($22.90).
(b) Ensure his devices remain juiced up while he's travelling around with the Xiaomi Powerbank ($12.90 – $30.90)!
(c) Don't let a hot or rainy day stop him from heading out. This Nano Umbrella ($8.50 – $9.60) comes in handy especially when he's out and about and doesn't want to lug around a heavy umbrella.
(d) Clear up some space in his wallet by letting him put his EZ-link card in this handy Phone Card Slot ($5.00).
(e) Since he's frequently out and about, help him stay cool in Singapore's insane weather with a Portable Air-Con ($9.90).
(f) If he's the forgetful kind who often slips his mind to top up value in his EZ-link card, then get him a spare one that he can use on standby with the exclusive Aggretsuko ($10.00) design.
(g) Turn his ordinary commute time into an extraordinary productive brainstorming session with the LCD Writing Tablet Pad ($4.95 – $12.50) that allows him to doodle and write to his heart's content.
11. For the gamer
(a) Give him access to Instant Game Collection with a PlayStation Plus Subscription ($43.90)! Now he has more reasons not to show up to awkward birthday parties and mingling sessions.
(b) New year, new him, new mouse. Take his gaming skills to the next level with the Razer Krait Mouse ($88.90). It'll be the only mouse he'll ever need.
(c) Make sure his laptop doesn't overheat with all that amount of time he spends playing games with the Cooler Master Notebook Cooler ($39.00).
(d) Make his gaming experience more immersive than ever with the Armaggeddon Gaming Headset ($29.90).
(e) Let him know you speak his language by getting his this funny Gamers Don't Die T-Shirt ($19.50)!
(f) You might have noticed his dry and tired eyes, especially if he's an avid gamer who's getting long periods of time of blue light exposure from his devices. Protect his eyesight with the Blackmores Lutein Defence supplement ($34.45).
(g) If he's going to be cooped up in the room all day to play his game, then get him a Deerma Humidifier ($27.99) that helps to increase air moisture for easy breathing and prevent dry skin.
12. For the foodie
(a) Let him enjoy his favourite food without the added calories of oil with an Air Fryer ($49.90).
(b) The Bed Tray ($32.99) is essential for anyone who enjoys burrito-in-bed Sundays!
(c) If all else fails, get bundles (from $0.80) of what they love most – food!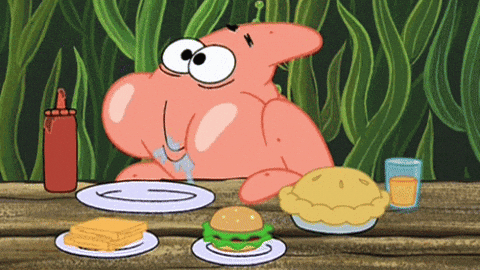 (d) Get him his own personal Severin Grill ($99.00)! Cook juicy slabs of meat to perfection and bring steakhouse quality to his home.
(e) Alternatively, get them Chope Vouchers (from $20.00) so they can eat what they want when they want!
(f) Know that he is a healthy foodie who likes to prepare his own food? Get him a Multi-Function Blender ($35.00) that allows him to whip up a variety of dishes.
(g) Every food enthusiast likes to be spoiled for choices! Want to do that for him? Then look no further because Cat & The Fiddle's Fickle Feline Assorted Cheesecakes ($49.90) does the trick. It comprises of 10 slices of gourmet cheesecake, each one having a unique taste of its own ranging from alcohol flavours like Lychee Martini and Pina Colada to kid-friendly flavours such as Strawberry and Oreo Cookies & Cream.
13. For the random guy you picked during Secret Santa
(a) Help that random guy organise his desk with a Spigen Stand ($39.00)to hold his iPhone and Apple Watch.
(b) Give him the extra space that he needs with a Sandisk Cruzer Flash Drive ($38.00)!
(c) Of course, any Singaporean Guy will also find SGAG's newest The Singaporean Dream Card Game ($20.00) highly entertaining.
(d) Gift him a Singaporean twist to Cards Against Humanity with Limpeh Says ($39.90)! The must-have game for 2017.
(e) Use the force to keep him dry during rainstorms with the Lightsaber Umbrella ($13.40)!
(f) Treat him to a soothing rub with a Back Massager ($20.58).
(g) It's also a good time to cheer him up this Christmas with a poster reminding him that There Are So Many Beautiful Reasons To Be Happy ($3.37).
(h) Finally, you can make his day by letting him have a free ride home after the Christmas gift exchange meetup with Grab vouchers in denominations of $5, $10 or $20.
Which would you like to receive or which of these items will you give? Let us know your thoughts in the comments below!
---
New to Shopee? Get $7 off (min. spend $15) with code*: XMAS4HIM
*TNC Applies. Valid for new users from 26 Nov to 3 Dec only.