YAS. Christmas is (finally) coming! If you're still completely clueless on what to get for your special lady in your life – be it your mum, sister or girlfriend, we've got you covered! Say goodbye to endless google searches because regardless if she's a gym-goer, or a fashionista, we've picked these must-have presents you'll want to get her (and she'll want to receive) this Christmas!
1. For the makeup enthusiast
(a) You definitely have to gift her the latest Peripera #ASMR Airy Ink Cushion ($20.13) this Christmas. The casing is not only just glittery and pretty, but it is also extremely squishy. *screams* Psst, you can also get the whole #ASMR set on Shopee – the Peripera The Airy Velvet ($10.37), Peripera Sugar Cushion Illubeam Pink ($20.13), Peripear Sugar Jelly Tint ($10.37), Peripera Sugar Candy Tint Stick ($9.26), Peripera Sugar Twinkle Liquid Shadow ($10.37) and the Peripera Sugar Jelly Colour Palette ($18.20). 
(b) She will also want the Peripera Mini Carrier Set ($18.50) that comes in two cutely named variants – Seoul Pappy and New Yorker. Man, it even comes in a cute miniature luggage!

(c) Besides an adorable luggage carrier, you can also gift her a cute Peripera Mini Fridge ($23.90) that contains everything she'll ever need – lipsticks, lipsticks and more lipsticks!
(d) If she's a fan of Laneige's Layering Cushion, she'll definitely appreciate this exclusive Retro Wild At Heart edition ($43.00)!
(e) And because everything is just better in sets, you can get her the latest 2018 Laneige Holiday Multi Palette ($50.00) too.
(f) Of course, you can also get her the cult favourite Laneige makeup set, but with a fun-retro twist with this collaboration with YCH ($18.90-$26.90)

(g) Wouldn't harm to get her one of Laneige's most famous holiday collection – Delights, Pop Two Tone Lip Bar*pops champagne*

(h) Get in the holiday mood with another of Laneige's Holiday Stained Glasstick ($34.00) that's not only elegant, but super classy.
(i) Make her feel like the star she is with IOPE's Limited Edition Holiday Air Cushion ($47.47).
(j) She'll definitely appreciate this ultra-cute BB cushion from The Face Shop Kakao Friend's Ryan Edition ($27.50) too!

(k) Up her lippie game with Etude House's cutest (and most sweet looking) Dear Darling Lip Tint ($9.90) range!

(l) Light up her eyes with Etude House's Play Color Eyes Set ($35.90) in the newest Peach Farm variation, Wine Party, Cherry Blossom, Juice Bar, Beach Party or In The Cafe!
(m) Or just get the Etude House Colorful Drawing Launching Kit ($49.00) that contains all her essentials!
(n) Etude House's 2018 Tiny Twinkle Color Eyes Set ($33.15) is also simply to-die-for with three different shades – Rose Gold, Golden Bronze and Silver Crystal.
(o) You know what looks the best on Christmas Trees? Etude House's 2018 Tiny Twinkle Ornaments containing your favourite Matte Chic Lip Lacquer ($32.30), Mini Mirror Holic Liquid Eyes Kit ($28.90) and Mini Lipstick Kits ($30.60).
(p) Of course, one can never forget one of the best Eyebrow Pencils ($17.70) out there from Etude House!
(q) If she's always not finishing her lip products, this Holiday Edition from Faceshop will do just the trick with cute little Mini Lipsticks ($16.99)!
(r) She'll also definitely appreciate you getting her the cult favourite Innisfree No Sebum Mineral Powder ($7.50) in this adorable Snoopy variation!
2. For the skincare enthusiast
(a) What will every skincare enthusiast appreciate? Definitely Laneige's Holiday Water Bank Moisture Essence Set ($60.00)!
(b) Or maybe even the limited edition Laneige's Holiday Basic Duo Set ($86.00) that contains all your skincare essentials.
(c) And if she's a fan of Laneige's iconic Sleeping Mask line, she'll definitely want this Holiday Mini Sleeping Mask Set ($39.00) that contains the basic Water Sleeping Mask, a lavender flavoured Sleeping Mask and a Time Freeze Firming Sleeping Mask.
(d) A proper skincare enthusiast will also definitely appreciate a bottle of the cult favourite Thayers Witch Hazel Alcohol-Free Toner ($14.30) that will set your skin right!
(e) Is she a skincare enthusiast? If you're nodding your head, then you'll definitely need to get her these Dr Jart+ Masks ($6.90) for Christmas this year! Dermatologically approved, Dr Jart masks are simply one of the best in this field of facial masks!

(f) A bottle of this miracle Beauty Water ($18.90) from Son & Park will definitely put a smile to her face.
(g) You could also gift her the Laneige Fresh Calming Set ($21.30-$32.10) this Christmas. The favourite brand of many K-beauty followers, this series promises to soothe and maintain the oil-water balance of the skin. Perfect for Singapore's humid weather!

(h) Get in the holiday mood but keep her skin hydrated and firm with Etude House's Tiny Twinkle Moistful Collagen Skin Care Set ($42.50).
(i) Or literally bathe yourself in the Christmas Spirit with the Etude House Tiny Twinkle Bath Bomb Set ($18.70).
(j) The Etude House Tiny Twinkle Soon Jung Skin Care Set ($42.50) will also keep her face hydrated and pumped with all the moisture she needs!
(k) The cult favourite Klairs Freshly Juiced Vitamin Drop ($28.00) will also be deeply appreciated by any one who loves all things skin care!
(l) Of course, we can't leave out 2018's hottest trend – The Sand & Sky Australian Pink Clay Mask ($45.90).
(m) We're pretty sure you've seen the Innisfree Jeju Volcanic Clay Colour Mask ($9.90) plastering all over your Social Media feeds. Get her a set so she can start trying out the newest multi-masking trend in town!

(n) If she's a fan of Japanese facial masks, then you'll have to get her a pack of Lululun Daily Facial Mask ($23.90) that comes in five different variations – Hydrating, Deeply Moisturising, Whitening, Moisture Red and Whitening Gold. 
(o) This pretty thing is actually AprilSkin's Magic Snow Sunstick ($16.80)! And with Singapore's unrelenting sun, you know how important it is for girls (and guys actually) to protect your skin!

(p) The cult favourite of many on Social Media the Medicube Series ($24.90-$42.90) promises everything you can hope for in a skincare range that targets acne prone skin types!

3. For the wanderluster
(a) The portable Paperang ($45.00) is the perfect gift for every wanderluster out there. You'll be amazed at how this small and portable device can print photos instantly!

(b) Of course, every wanderluster will also need a luggage. So, why not get her the Zenia Cube Luggage ($26.90-$40.00) – It comes in three sizes and a variety of pastel colours that will definitely suit her taste!

(c) She won't be able to bring her entire range of daily skincare on her trip (damn you, travel restrictions!) So, be her life-saver and get her Trial Kits ($22.00-$32.00) this Christmas! Psst, it's all in travel-sized containers already!

(d) Alternatively, you can also get her Huxley Secret of Sahara Travel Kit ($8.90-$20.90). Especially important if she's always jet setting to a dry-climate country!

(e) Every girl needs this. We assure you. The Biore Makeup Remover ($8.90) comes in a small and compact packet that is filled with makeup remover-infused wipes. Perfect for the girl who is always on-the-go!

(f) It is always important to stay connected (especially to you *winks*). Subtly hint this to her by getting a Prepaid SIM Card (from $10.90) with unlimited data to multiple countries!

(g) Is she the typical photographer traveller? If you're nodding your head then get her this ultra-cool Clip-on 12x Zoom Detachable Camera Lens ($7.67).

(h) Help her protect her skin by getting a bottle of Biore Aqua Rich Watery Essence ($18.90) that's not only good but comfortable to apply.
(i) A packet of this life-saving COSRX Acne Pimple Master Patch ($3.09) for her travels will also be a good idea.
(j) A normal neck pillow is so yesterday. What she'll need is a Travel Pillow with Hoodie ($19.90). The hood feature is ideal for that little extra darkness while trying to nap on-the-go. In addition, it also generally adds cosy points!

4. For the gym-goer
(a) To start off, get her a highly-functional Adidas Duffle Bag ($38-$48) for her daily gym activities. Simply because every girl needs a gym bag. And, she will need one that's spacious enough for all the bathing essentials, makeup AND a change of clothes.

(b) Alternatively, a Nike Duffel Bag ($30.90) will do just the trick too!
(c) Alternatively, you could also get her a Xiaomi Mi Band 2 ($26.00) to track her steps, heart rate and all things necessary. In addition, this generation comes in a range of pretty colours that's guaranteed to suit her taste! Psst, you can get the colourful bands over here!

(d) Is she into yoga? If yes, you're in luck! Get her a new, extra comfy Yoga Mat ($24.90-$39.90) this Christmas for her daily yoga routines at home.

(e) This lightweight and stylish backpack ($5.40) might be just what she needs for her hikes.
(f) Having a pretty Gym Bag ($14.08-$14.84) can be a form of motivation for her too.
(g) If she's not so much into yoga, you can always get her dumbbells ($5.80-$20.40)  instead!

(e) Guys, you won't understand how irritating it is to have your fringe plastering all over your face during a workout. Get an Anti-slip Headband ($0.95) for her this Christmas, so she'll be able to do her workout in peace.

(f) A bottle of fruit-infused water is really the best beverage to drink after a good workout. Be the best man and get her a Fruit Infuser Water Bottle ($14.90) this Christmas!

(g) Or the highly-function Nalgene Bottle ($19.90) to keep her hydrated during her workout.
(h) The gym-goer will definitely appreciate a good packet of Organic Chia Seeds ($9.90-$15.90) too! Perfect for their after workout snacking healthy meal!

5. For the music lover
(a) Is she always asking to go to Cash Studios or Teo Heng? Think long-term and save money by getting this Wireless Microphone ($10.90) for her this Christmas! It even comes in a pretty shade of rose gold, to suit every girl's need.
(b) The true music lover will also appreciate a JBL GO 2 Portable Bluetooth Speaker ($49) as a Christmas present. To add on, it comes in a variety of vibrant colours to suit every girl's taste.

(c) You can also get her a pair JBL In-Ear Headphones ($19.90) this Christmas. It comes in three colours – Red, White or Black – that's guaranteed to suit her taste. It is also small and light enough that will definitely fit into her tiny purse.

(d) If she's a fan of both music and plants, you'll want to get her this Flower Pot ($9.75) that plays music!
(e) A pair of Bluetooth Headphones ($33.90) is something every music lover will love!
(f) Alternatively, these Bluetooth Earbuds ($9.59) will work too!
6. For the fashionista
(a) A Classic Casio Watch in either Gold ($49.00) and Silver ($22.60) never goes wrong! Easy to match with almost any outfit, this is the perfect accessory for every girl.


(b) Or, get this pair of Sunglasses (from $1.28) for the girl whose future is simply, too bright!
(c) If you didn't already know, tassels are the in-thing this year. Get a Mini Tassel Bag ($14.90) for that special lady. It comes in a wide variety of colours that include Black, Pink, Camel, Red Wine, Blue, Grey and Brown!

(d) An Anello Shoulder Bag with antique heather handles might be what she'll need ($47.20).

(e) Alternatively, you can get her a Hannah Handle Haversack ($25.90). Don't you think this bag is a classic backpack that appears in those #kdramas?

(f) If you still have spare budget, you can get this Tassel Wallet ($13.45) with the Mini Tassel Bag! Because, #TASSELSFTW!

(g) Any fashionista will also appreciate this Straw Bag ($17.00) that comes in two variations – square and circle.
(h) Let the girl accessories with this pair of Bohemian Style Earrings ($3.00) – The perfect accessory to spice up any outfit!

7. For the career woman
(a) Get your #girlboss a 2019 Scheduler ($13.20) for Christmas this year and we assure you, she will be eternally grateful because she can finally start planning her 2019 meetings and appointments.

(b) Or a 2019 Calendar ($2.22-$4.45) to start planning ahead.
(c) A Namecard Holder ($21.90) will also be perfect. She definitely needs one to replace her already-fraying-and-dying-old namecard holder!

(d) She'll definitely appreciate a new Cardholder Lanyard ($13.90-$29.90) for all her cards.
(e) A pretty Signature Pen ($9.90) for the career woman will be the perfect gift.
8. For the artsy fartsy
(a) Let her learn a new skill this Christmas with this Brush Lettering Kit for Beginners ($30.00).

(b) If she has already mastered the skill of Brush Lettering, you can always get her this  20-Colour Brush Set ($16.99). Like they always say, practice makes perfect!

(c) If she's a scrapbooker, you totally should get her these cute Washi Tapes ($3.00)!

(d) As an add-on, you can also get her a Fujifilm Disposable Camera ($12.80) to capture precious memories for her scrapbook.

(e) If she's into leather crafting, you must get her this Leather Craft Punch Tool Set ($43.44) that has all the tools she'll possibly need.

9. For the foodie
(a) This needs no introduction – Irvin's Salted Egg Snacks ($13.00-$22.00) is simply one of the best salted egg snacks around. Get her one this Christmas to satisfy those hunger pangs!

(b) A box of these Christmas Edition: Basilur Vintage Style Gift Box Tea ($18.00) to warm up anybody's heart.

(c) Is she a fan of Disney? Then she'll definitely devour this box of Kit Kat ($11.90) with the iconic Mickey Mouse, Donald Duck or Daisy Duck on it.
(d) A box of Japan Premium Sake Kit Kat ($19.00) will never go wrong too!

(e) See's Candies Toffee-ettes ($33.00) are said to be so good, that you won't want to share. But, (unfortunately) Christmas is the season of giving.

(f) A true foodie will also definitely need a Portable Fridge ($39.60) for her secret stash of snacks and drinks.

(g) Or, simply get her some Chope vouchers (from $19.90). So she can eat all she wants!

10. For the wine enthusiast
(a) Get this pair of Socks ($3.45) for the wine enthusiast. Be careful not to sit in front of her the next time though!

(b) Let her live her mermaid dreams with this pretty Mermaid Wine Cup ($8.82)!

(c) She will definitely love Labiotte's newest Chateau Wine Lip Tint ($14.80) range if she's a true wine enthusiast too!

(d) Or the classic Labiotte Wine Lip Tint ($13.90) in all eight shades.

(e) If she's clumsy but still loves wine, then she'll definitely need this handy Wine Stain Remover ($9.63).

(f) We're pretty sure she wouldn't mind more Wine (from $16.80) too. Because wine not?
11. For the practical type
(a) Grab Vouchers in denominations of $5, $10 or $20 are certainly welcomed!
(b) The practical girl will also appreciate this Foldable Electric Kettle ($32.30). It functions well and saves space! Double yay for all practical girls out there!

(c) All practical girls will need a systematic To-Do Wall Sticker ($9.00). Perfect for setting 2018 Resolution Goals. #planearly #noregrets!

(d) A 2-in-1 Docking Station ($7.76) will be the perfect gift for the practical lady. It even comes in three classy colours. Guaranteed to suit her desk theme!

(e) She definitely Bullet Journals if she is the practical type. So get her a handy Bullet Journal ($18.89 – $65.90) while you're at it!

(f) A Xiaomi Portable Charger ($15.90 – $49.00) is also the most practical gift you could get anyone! This generation even comes in a pretty shade of rose gold! *screams*

(g) Get a cute Robot Vacuum Cleaner ($8.40) to help her clean her house the easy (and lazy) way. Super practical because there are always days when the girl wants to just netflix and chill at home!

(h) The most practical gift anyone can get – The L'Oreal Paris Hair Care Range (from $7.40).

12. For the gamer
(a) Get her a new Razer Deathadder Mouse ($49.00) for 2018. Because, new year, new mouse!

(b) This rainbow-coloured Razer Gaming Mouse Pad ($14.00-$24.00) is the perfect gift for the gamer friend of yours too!

(c) She'll definitely love a pair of Tesoro Tuned In-Ear Pro Gaming Earphones ($25.00) too!

(d) Let her wear her love for games with this cute Mario Tee ($14.00-$16.50).

(e) Or gift her this cool Pac-Man Ghost Light ($49.00) – The perfect appliance for a true gamer's house!

13. For the random girl you picked during Secret Santa
(a) Get her the newest The Singaporean Dream card game by SGAG ($20.00) and challenge her to see who is the perfect Singaporean between you two. 
(b) A good pair of Socks (from $0.39) will always be a good present (even for that random person you got for Secret Santa). Because, everyone needs socks!

(c) An 80cm-tall Snorlax ($18.00-$60.00) will also be perfect for any girl. (Psst, it comes in 30cm and 50cm size variations too)
(d) All girls appreciate soft toys and cute, cuddly things. That we can assure you. Get a We Bare Bears Plush Toy ($30.00) for her if you really are at wit's end!

(e) With the amount of time all of us spend in front of our laptops and computers, a Neck Shoulder Massager ($25.09) will be a great gift idea too!

(f) You know, when all else fails and you really have no idea what to get? A good hearty Christmas Food Hamper ($27.00) will be great too! At least you won't need to walk into the party empty-handed!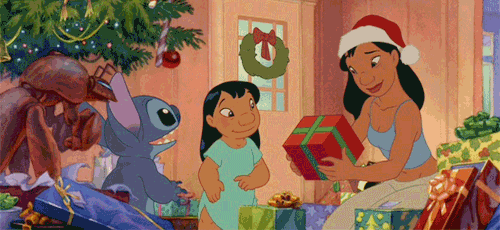 ---
What will YOU be getting?
–
New to Shopee? Get $7 off (min. spend $15) with code*: XMAS4HER
*TNC Applies. Valid for new users from 23 to 30 Nov only.