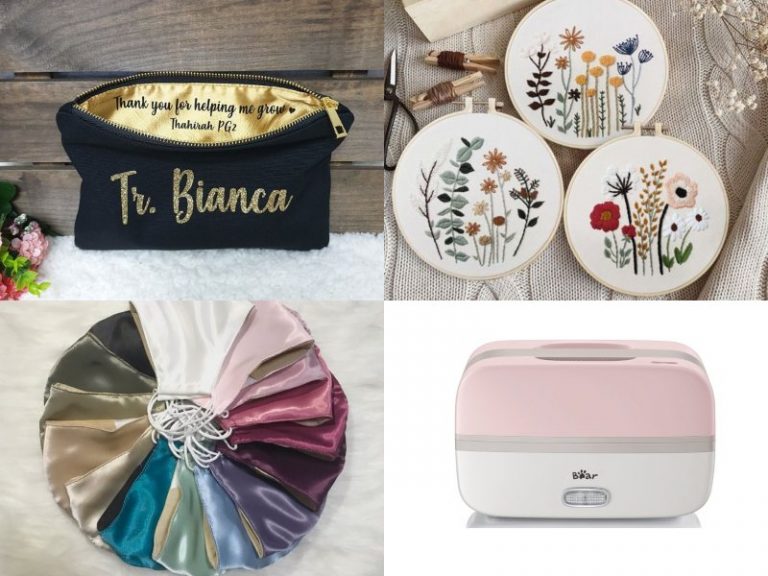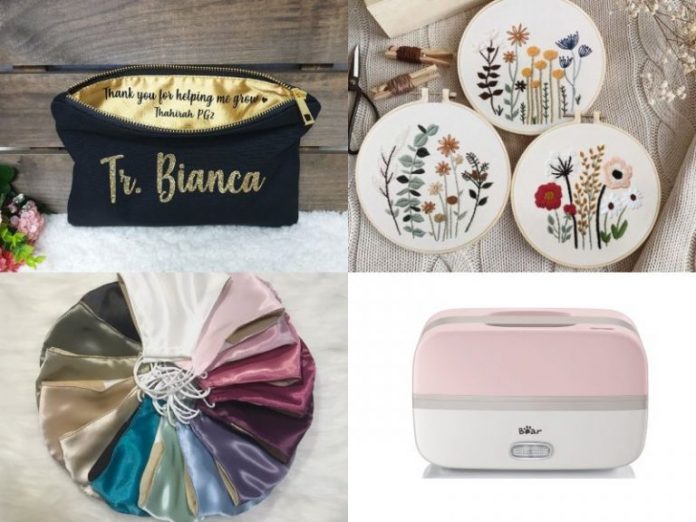 September will be here in no time and so will Teachers' Day. Do you have a child who's schooling or are you yourself attending a course taught by an instructor? Be sure to take this time to appreciate them with a thoughtful Teachers' Day gift that goes beyond red pens. Take a clue from their interests — is he or she a sports lover? A bookworm or a foodie? There must be something they've let slip in class that could give you a hint. And if that doesn't help, we've done the work for you — here are some practical Teachers' Day gift ideas in Singapore that will impress all teachers.
1. Reusable cup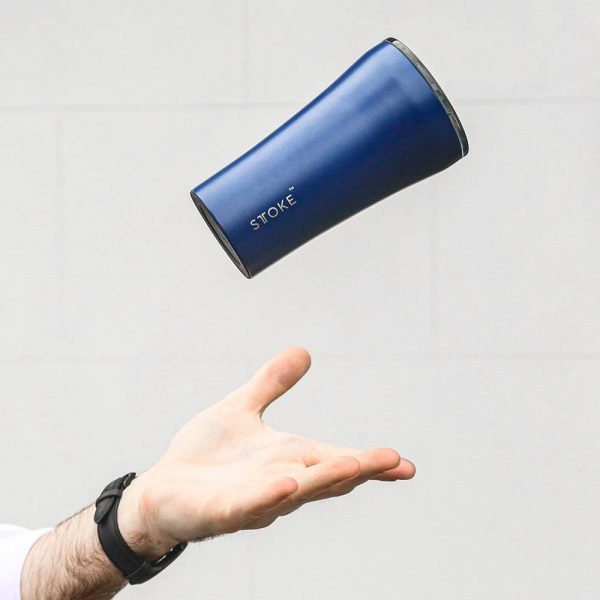 If you noticed that your teacher never fails to walk into the classroom with a cuppa joe in hand, he or she would most likely appreciate getting a handy reusable cup for their daily coffee runs. You can elevate their coffee takeaway experiences with Sttoke cups (available on ko.activ), as they are double-walled to keep drinks hot for up to three hours, and cold for up to six hours.
The best part? Sttoke cups are the world's first shatterproof ceramic cup, so you'd never have to worry about being a klutz. They're also ergonomically designed to fit your hand, and come with lids that minimise leaks, which would be perfect for your teachers who are constantly shuffling between classes. They also come in a variety of designs to choose from, such as a minimalist marble print, a dreamy galaxy-like purple and plain black or white.
2.
Thermal label printer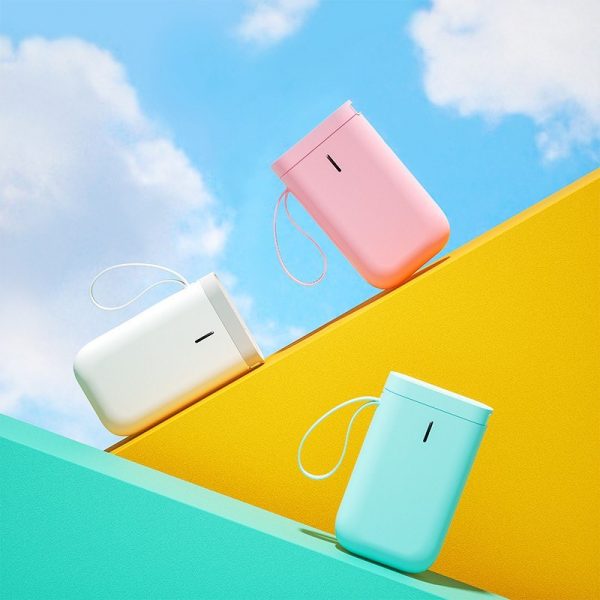 Help your teachers zhng their stash of red pens with a portable thermal label printer that allows them to personalise their stationery. The NiiMbot D11 Label Printer (available on niimbot.sg) is one that fits right into your pocket, and comes with a minimalist, clean design with colours pink, blue and white to choose from. 
It is powered by Bluetooth, and works seamlessly when connected to the NiiMbot App. They also offer a range of label paper (available on niimbot.sg) to print on, such as transparent ones as well as paper with quirky cartoon prints
3. An inspiring book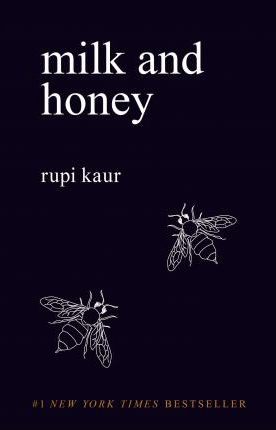 Looking for a gift idea in Singapore for your literature teacher? There's nothing better than a poetry book! Milk and honey (available on GoGuru) will inspire and move your teacher, male or female. It's about a young woman's experience about love, heartbreak and abuse overarched by a feminist agenda. Your teacher will also appreciate its thin size that won't seem too overwhelming next to the pile of assignments waiting to be marked.
4. Natural soy candles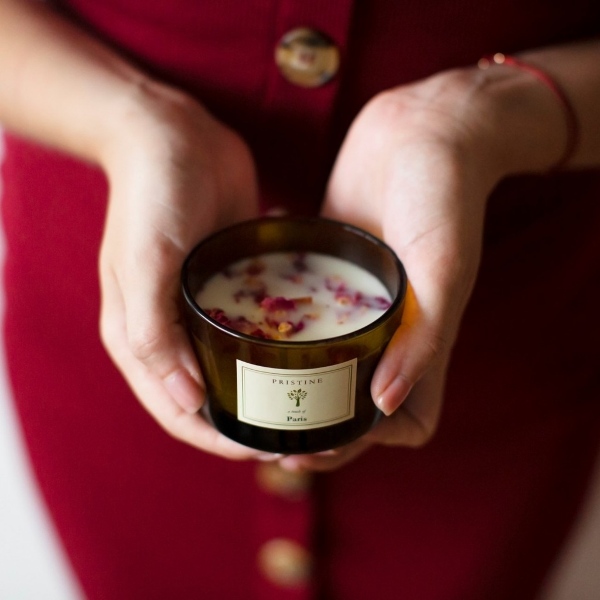 Keep calm and present your teacher with Natural Soy Candles (available on Pristine Official Store)! This is one of the best Teachers' Day gift ideas in Singapore to restore relaxation and calm into their day. 
Choose from their City series which lets you "travel" around the world with scents from some of our favourite destinations, including Bali, Paris, Taipei and Honolulu. We appreciate how this soy candle is made from pure soy wax and essential oil extracts. This allows it to burn cleaner and slower without emitting any black smoke.
5. Office plants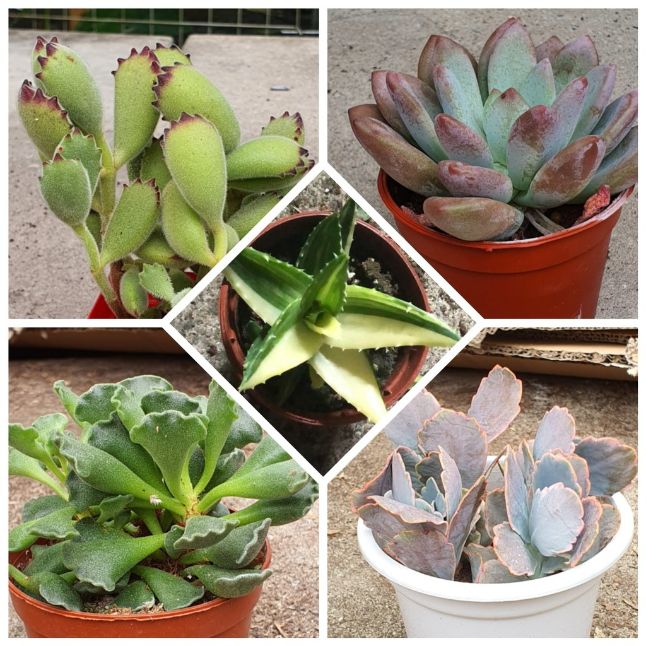 Succulents and air plants are the perfect Teachers' Day present for the teacher with a green thumb. Plants from this Succulent & Cactus Selection (available on Plant & Plant) do not require much maintenance and in fact, thrive in indirect sunlight. They also only need to be soaked once a week for about 10 minutes. But more than that, your teacher will admire this green plant for adding a beautiful green dimension to the interior design of their office or home!
6. Foam rollers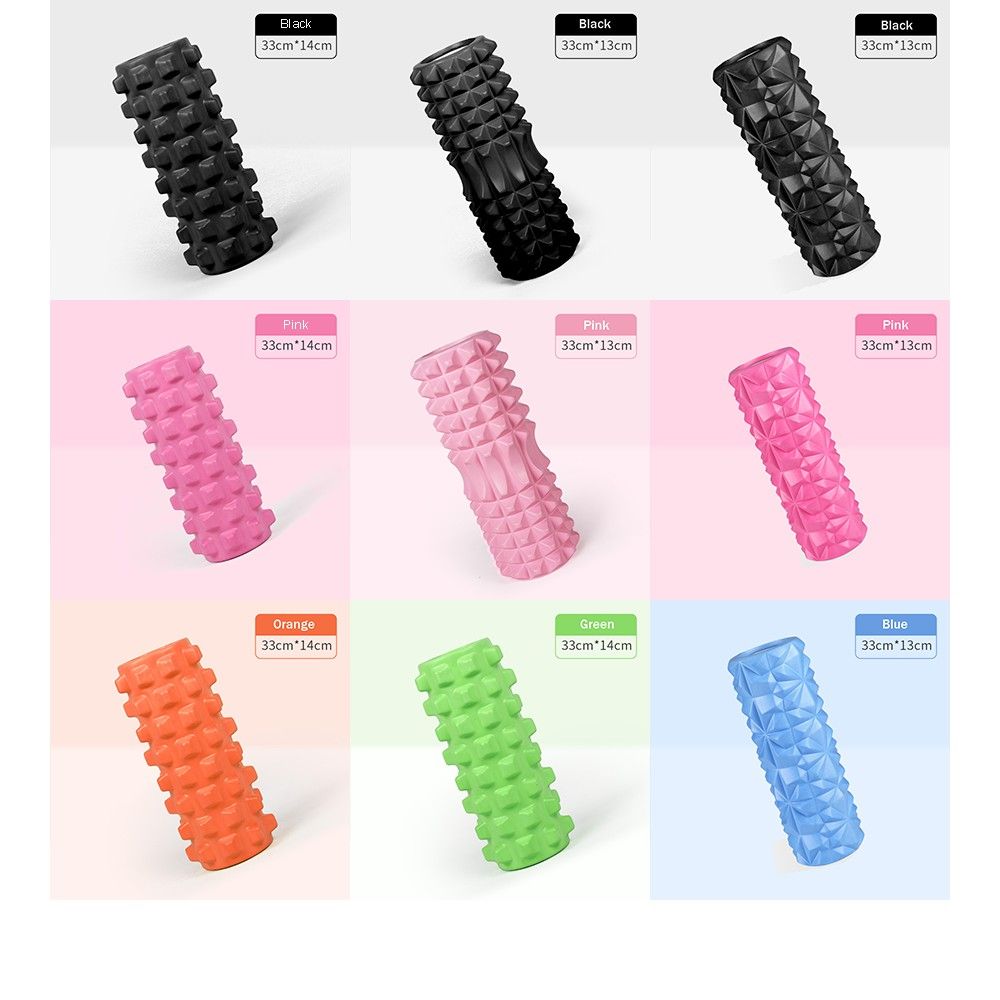 Racking your brain for a day gift idea in Singapore for your PE teacher? Buy them a foam roller. Foam rollers aid in recovery after a day of activity. These self-massage sports equipment can help to reduce muscle stiffness and even chronic back pain. With many types of foam rollers on the market, it can be confusing as to which to get. Go for the most generic one; grid foam roller (available on Smiley.sg) that'll release back knots while easing muscle soreness.
7. Carry box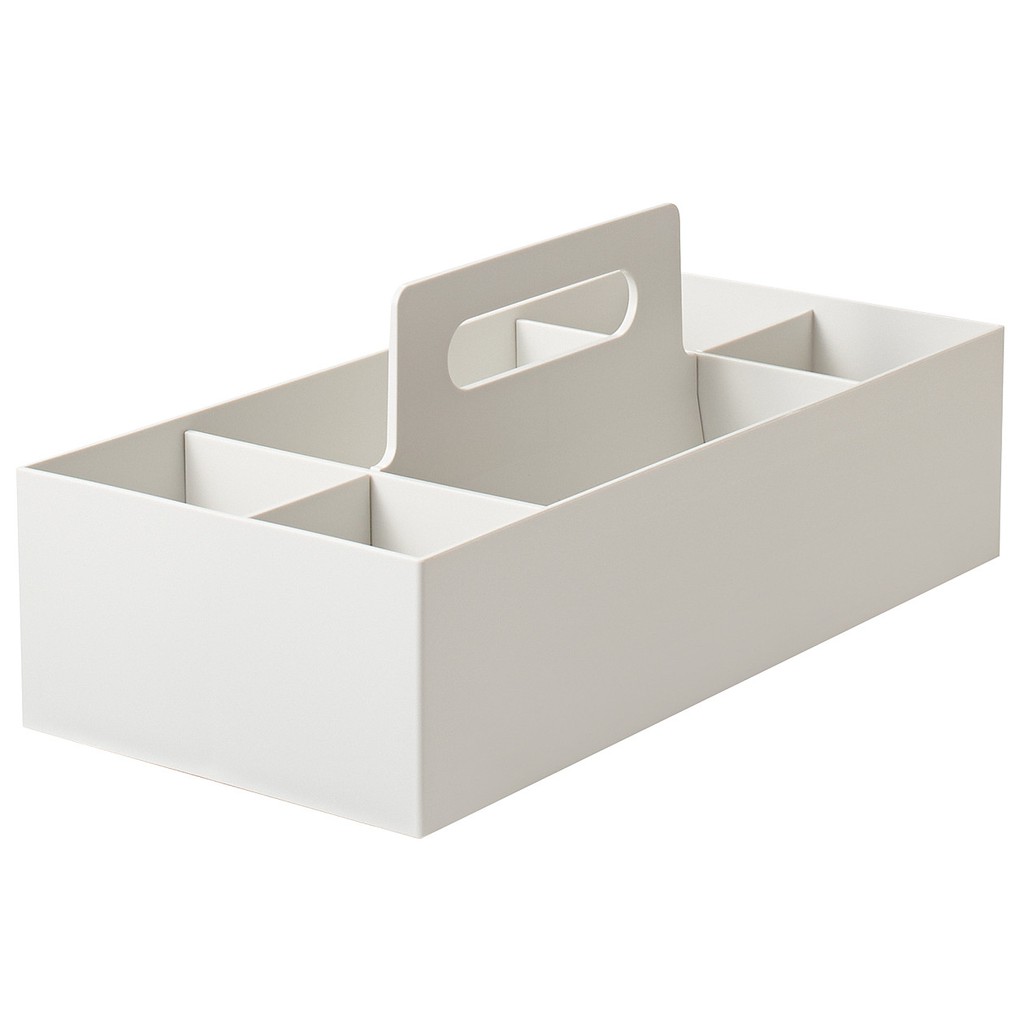 We know we said these Teachers' Day presents would go beyond red pens but we didn't say anything about organisers did we? This Teachers' Day gift idea in Singapore is perfect for the organised teachers (or for those that could use some help). This MUJI PP Carry Box Wide (available on MUJI Official Store) can hold stationery like markers and other small items tidily while your teacher ferries between classrooms. Its white-grey colour is also practical for the male teacher who could use a storage box but hasn't yet found one that'll complement his macho style.
8. Levitating world globe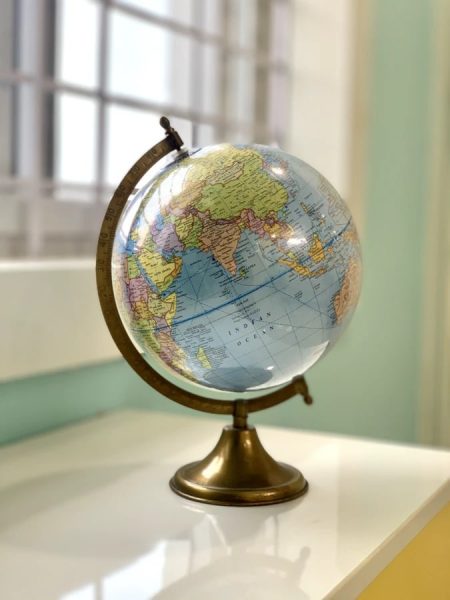 Instead of gifting the usual office supplies, why not amp the style factor of their desk with a floating desk globe? This vintage levitating globe (available on Wonderful House) is beautifully detailed with up-to-date cartography, oceans and landmasses. It's definitely one of the most creative Teacher's Day gift ideas in Singapore, especially if it's meant for a geography teacher. They'll be able to trace the bodies of water and continents on this magical globe and be inspired to continue sharing their knowledge.
9. Bullet journal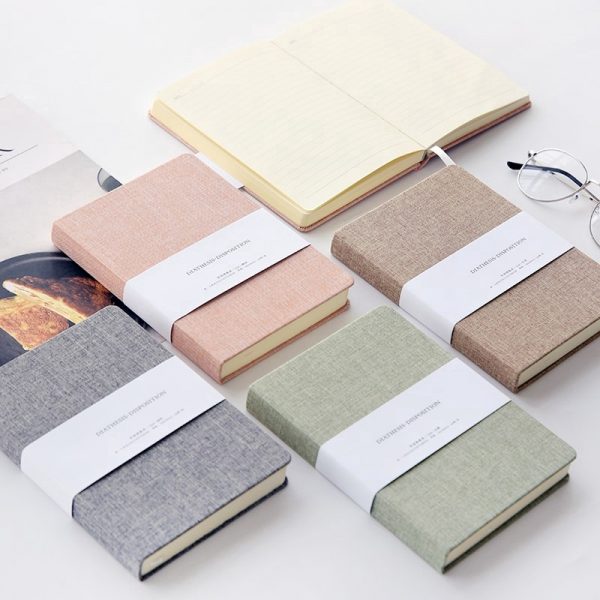 Reckon your teacher has an artistic side to them? Gift them a bullet journal and let them go crazy with icons, calligraphy and everyone's favourite — washi tape! Go all out with this Teacher's Day gift idea in Singapore. Start with buying a simple dotted bullet journal (available on jiangtu_stationery.sg) and package it with supplies like washi tape, calligraphy tools and stickers. Check out our guide to bujo ideas and pick and choose the supplies you think your teacher will love.
10. Personalised tote bag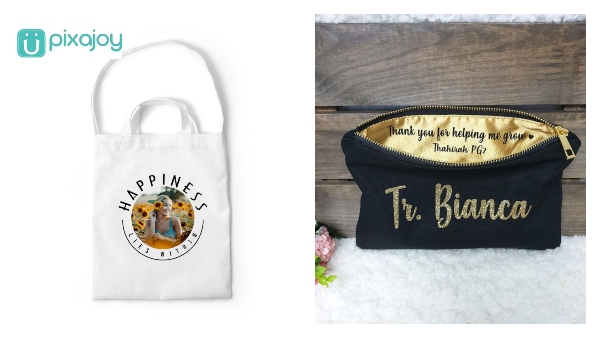 See your teacher lugging an old tote bag filled with worksheets to mark? If she has to carry tote bags make sure it's one that bears her name in resplendent colours and design! This personalised tote bag (available on Pixajoy Photobook Singapore Official Store) can be designed any which way you want. Got an endearing picture of him or her? Just send it across to the folks at Pixajoy Photobook Singapore and let them work their magic! Don't forget to pair this Teacher's Day gift idea in Singapore with a personalised pouch (available on EzClickSG) too!
11. Handmade soap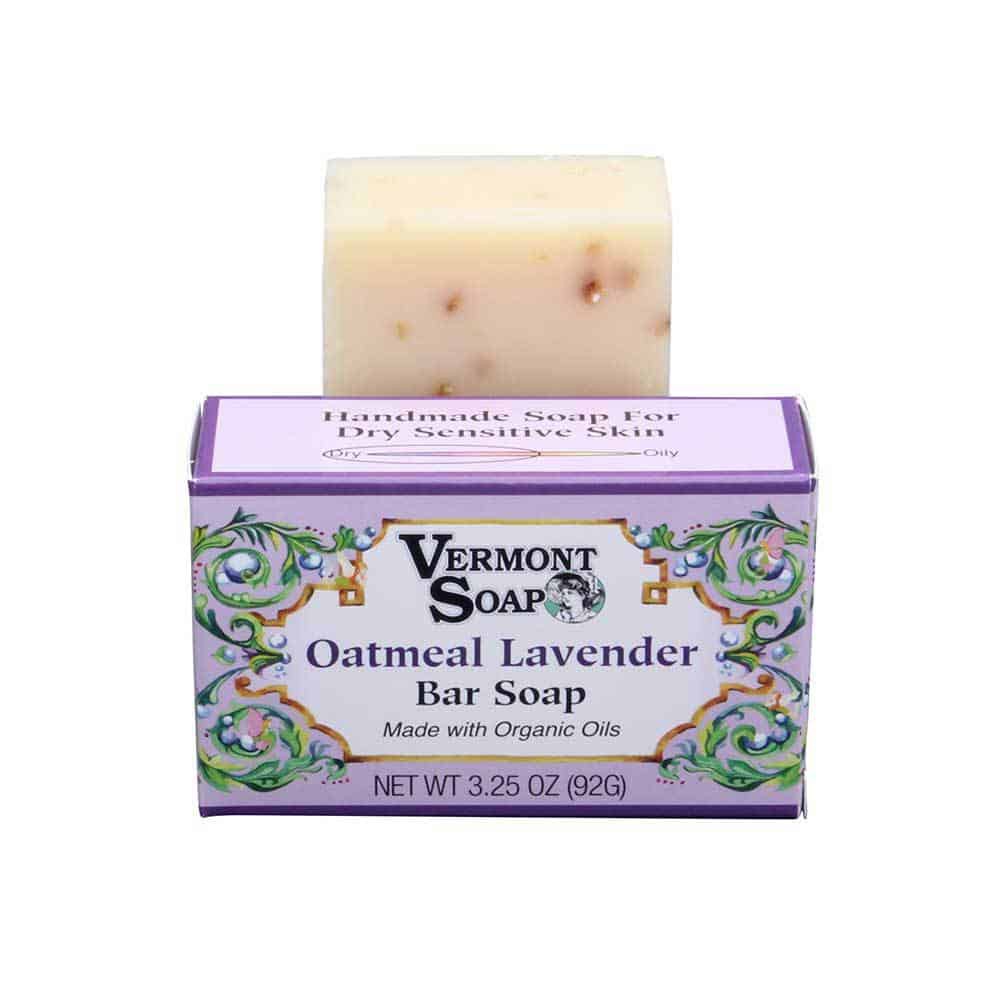 Teachers' Day presents that promise some TLC will surely be a hit. Give them this handmade organic bar soap (available on Naturain Official Store) — perfect for a refreshing wash. This Teachers' Day gift idea in Singapore provides aromatherapy benefits too! Check out this list of best bar soaps in Singapore for even more options.
12. Back support for chair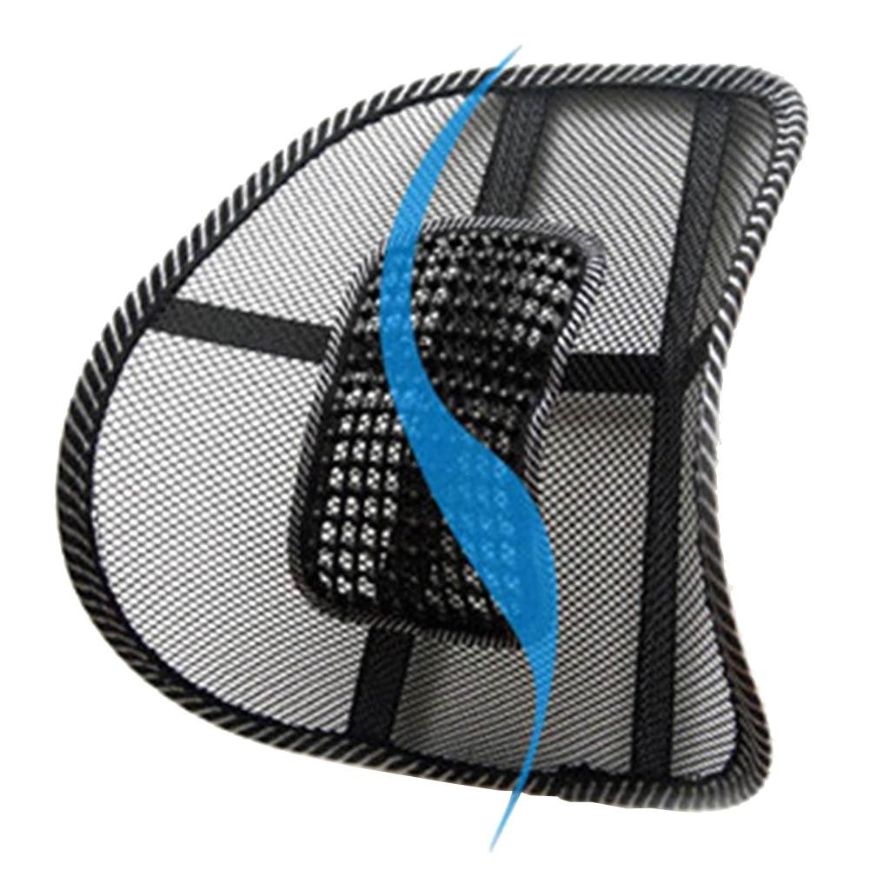 Is your teacher the no-frills type? Then he or she will definitely appreciate this practical Teachers' Day gift idea in Singapore. The mesh lumbar back brace support (available on Beauty for you) boasts a spring cushion to support the crevices of the back. The mesh grill also acts as a vent and allows air to circulate and keep the user cool. We're sure your teacher will be grateful for this thoughtful Teachers' Day present.
13. Instant noodles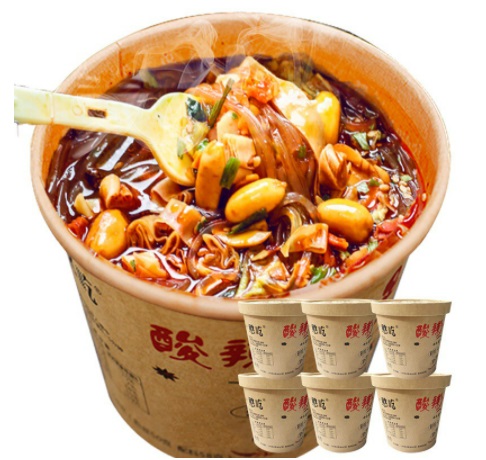 What's a great Teachers' Day gift idea in Singapore for a foodie? There are other ways to your teacher's heart apart from scoring good grades on tests and if your teacher ever revealed their favourite food during class, then be sure to leverage on that! Is he or she an instant noodle lover? Then they would not be able to say no to slurping up the bestselling Hai Ji Chia Suan La Fen noodles (available on Ez Shop Pte Ltd). Discover other must-try spicy instant noodle flavours — perfect for spice lovers!
14. Collapsible cup
Think your teacher might be attempting to get on the bandwagon of green, sustainable living? A great Teacher's Day gift idea in Singapore would be to get them started on reusable cups.
They are made from recyclable materials, have a thermal-resistant heat sleeve and best of all, are collapsible. That means your teacher can easily slip them into their bags (or even pockets!) and pull them out whenever they order coffee-to-go. Our favourite is this Stojo pocket cup Soho (available on Stojo & Tru Earth Official Store) — the perfect neutral shade for both male and female teachers!
15. Video games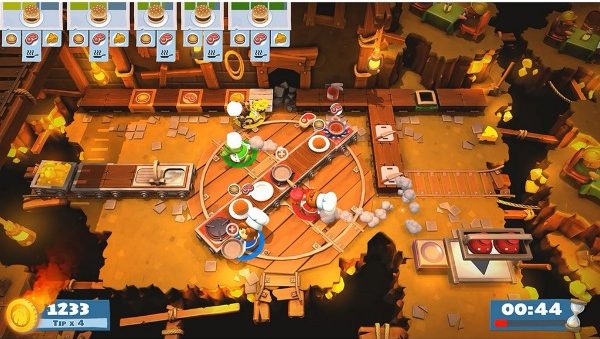 Is your teacher a fan of Nintendo? Then you won't go wrong with Teachers' Day gift ideas in Singapore revolving around some of the best Nintendo Switch games like Overcooked 1+2 (available on chipskategame). You could also get them educational game titles that touch on history, programming and even aerospace engineering and prove that they're as enjoyable for adults as for kids. Are these games over your budget? Pool together with a couple of friends so there'll be less strain on your pockets!
16. Silk masks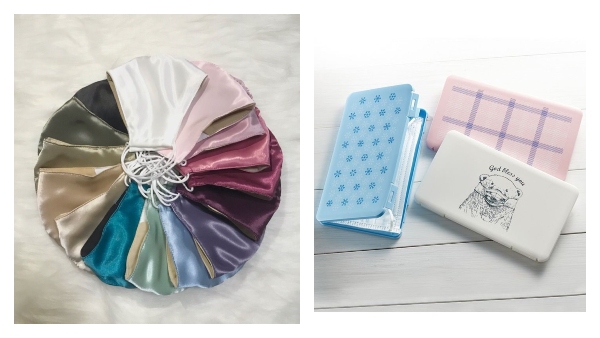 These silk masks (available on madetordersg) will make for a super useful Teachers' Day present in the current climate! If you've spotted your teacher wearing reusable masks, then they'll surely love the shiny and smooth finish of these silk ones. Hesitant about the effectiveness of these masks? You can rest assured as each mask is made of three layers of fabric and includes an additional mask filter slot for added protection. Don't forget to pair it with a cute mask case too so they can keep their masks in good condition!
17. DIY embroidery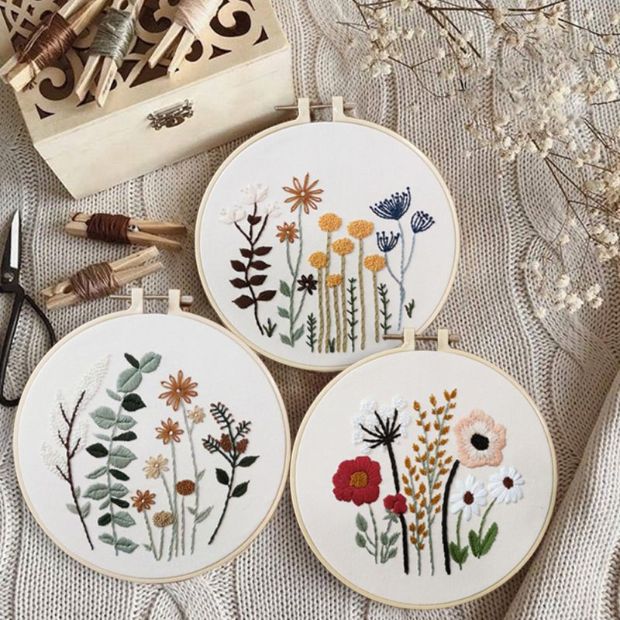 Making a gift is always more fun and meaningful for yourself and the recipient. Stitch a simple design from this DIY Embroidery Ribbon Set Beginners (available on free shipping_GoodStuff). You'll impress your teacher and even surprise yourself with a new skill and the patience it took to sew something this beautiful!
18. Bear Electric Lunch Box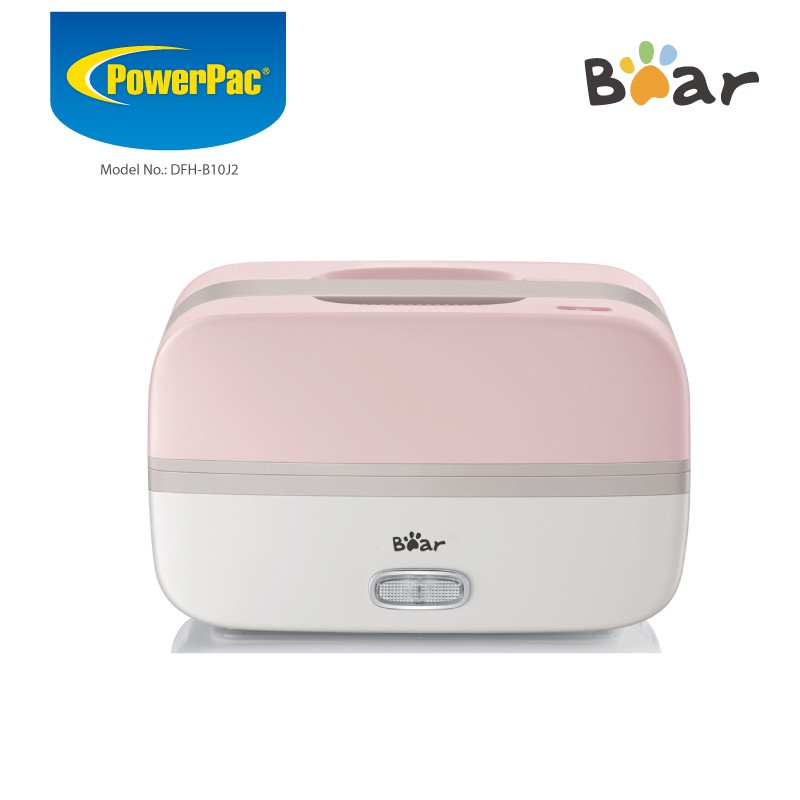 Get this cute Bear PowerPac Portable Electric Lunch Box (available on PowerPac Official Store) for the teacher who loves bringing their homecooked meals to school. All they have to do is place the meal ingredients into this electric lunch box and cook it just before lunch time. Pass them these easy electric lunch box recipes to get them started and they'll be cooking their favourite meals in no time! It'll be tough to top this Teachers' Day gift idea in Singapore — we can bet on that!
19. Bake your own goodies
Have you been sharpening your baking skills during the stay home period? Put your skills to the test and bake your favourite desserts or cakes for your teachers! You could also follow the above easy no-bake recipe video for delicious chocolate oatmeal cookies. It'll be perfect for the teacher who appreciates healthier ingredients without compromising on the chocolatey goodness.
20. Coffee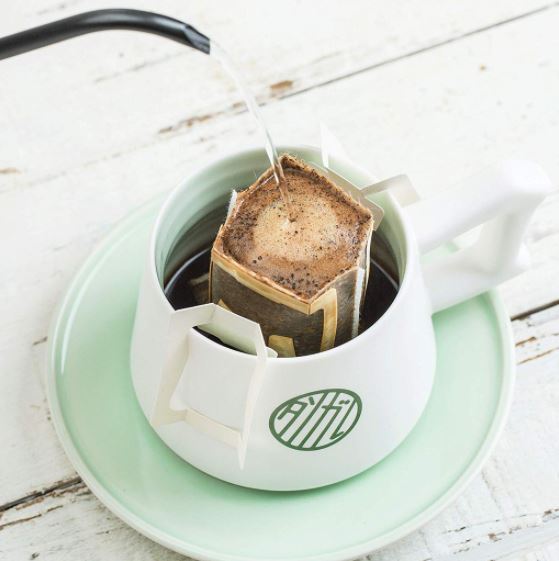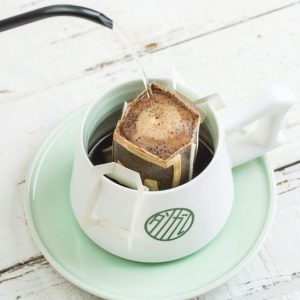 Contrary to popular belief, teachers are also humans who need that little pick-me-up in the morning. To help them get through the marathon of classes throughout the day, why not help them stay energised with coffee! Of these potential teacher's day gift ideas in Singapore, we think Tasogare coffee (available on Sakidori Japan) deserves special mention. If your teachers are avid fans of Chinese dramas, they'll immediately find the brand familiar as singer-actor Sean Xiao 肖战 is the coffee's ambassador. From its humble beginnings in an Osaka coffee stand, Tasogare coffee certainly deserves its reputation of being the hipster's choice for quality coffee. From brown Sumatra mandheling to their gold special blend, you'll definitely find the right blend to fit your teacher's day present needs.
Which Teachers' Day present are you going to get?
Armed with these Teachers' Day gift ideas in Singapore, we hope you'll be more creative and thoughtful this year. Want to get your kids to make a handmade Teachers' Day card to go along with the present? Tweak these Father's Day card ideas and create something personalised for them!
This article was updated on 4th August 2021. Additional research done by Liang Shi Nan.
---
New to Shopee? Get $7 off (min. spend $15) with code: *TEACHERSDAY7OFF*. T&Cs apply. Valid for new users from 10 to 17 August 2021 only.