Check out our list of the best baby shower gift ideas for the new mum-to-be and her bub! Buying a baby shower gift can be difficult. If there's a gift registry, you're in luck but if not, then use this chance and get creative! Most baby showers are held approximately one to two months prior to the baby's birth while others prefer to hold the shower after the baby is born. Either way, you'll never go wrong with one of these baby shower gift ideas! 
Best Baby Shower Gift Ideas
1. Diaper cake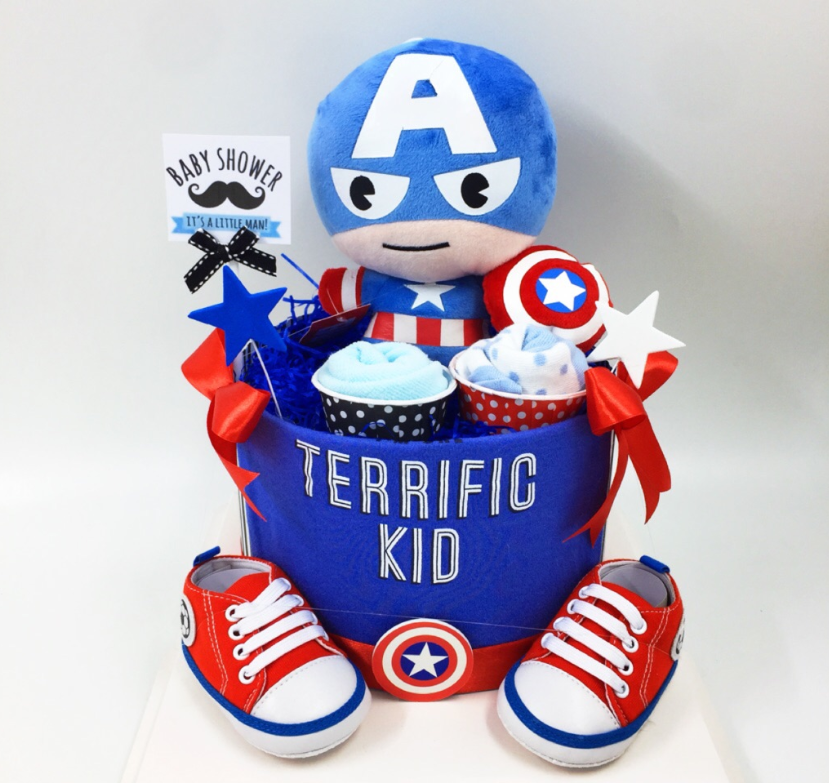 Don't know what a diaper cake is? It's simply an arrangement of diapers that resembles a cake just without all the calories! The one thing mothers always need for their newborns are diapers, countless of diapers. But instead of the usual diapers packaging, why not spice things up! We love this Captain America Baby Diaper Cake (available on silverkiwi) — it not only includes diapers but a romper, plushie, a pair of shoes and socks as well as a washcloth! 
2. On-the-go changing mat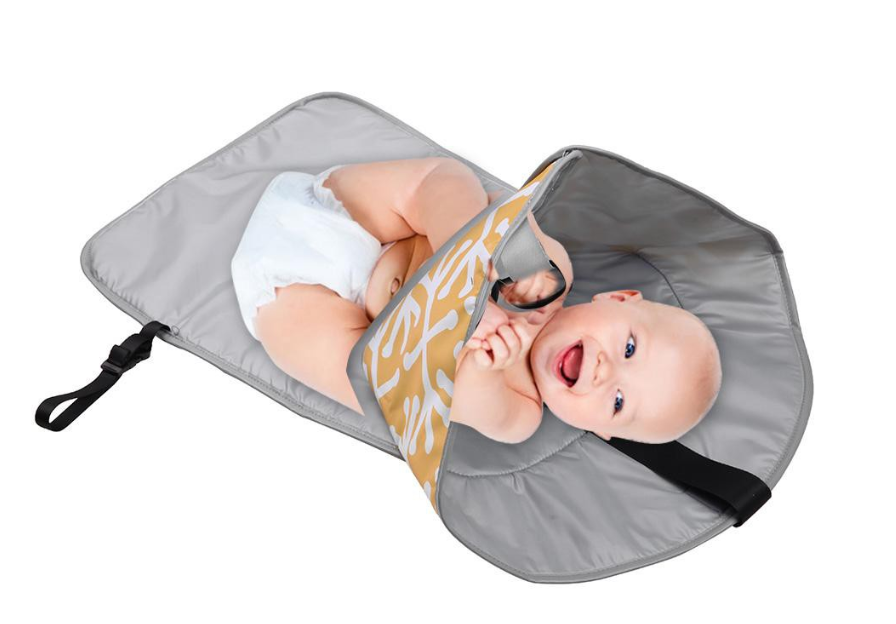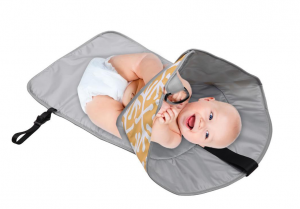 On-the-go changing mats make one of the best baby shower gift ideas! Change diapers anywhere, anytime with these portable changing mats. This Portable Folded Waterproof Baby Changing Pad (available on colourfulmall.sg) is light, waterproof and convenient enough to be carried around. It can also be used for your kids up till they're three!
3. Nursing pillow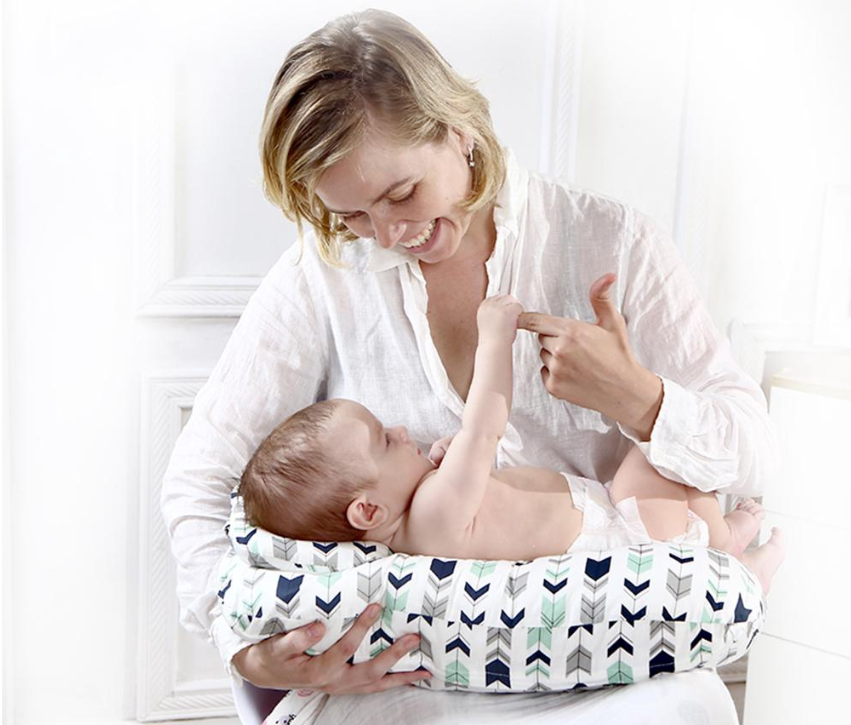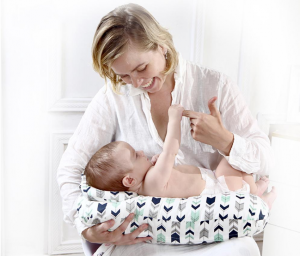 If the new mum-to-be is going to be breastfeeding, then nursing pillows will come in handy! It's designed for the baby to rest on during breastfeeding and minimises shoulder and back strain for the mummy! We'd recommend this two-piece baby nursing pillow (available on cheerful.sg) baby shower gift for mummies to carry out their nursing sessions comfortably!
4. Stroller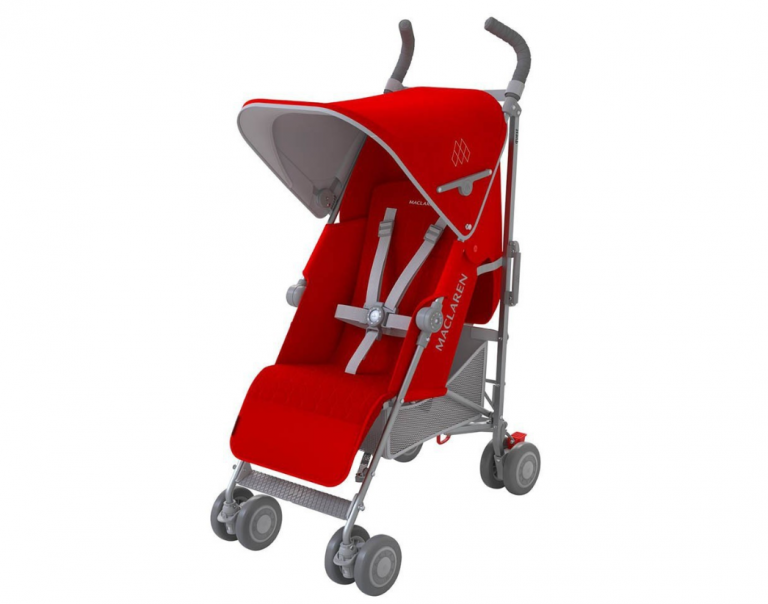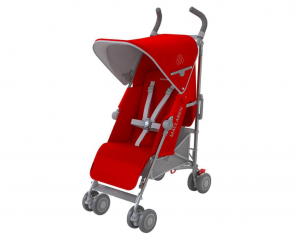 If you're sure that the couple hasn't chosen a stroller themselves and you've a good idea of what they'd like, then a stroller is one of the best baby shower gift ideas! This compact yet full-featured Maclaren Quest Stroller (available on hyperbaby123) is well-loved by many parents for its sleek design, comfort and security!
5. Stroller organiser bag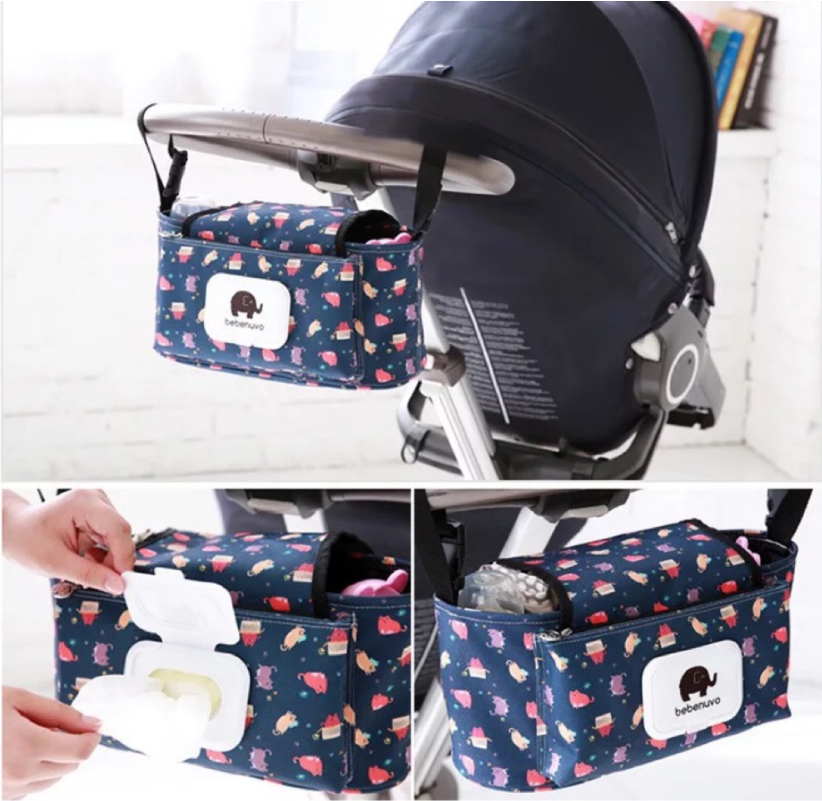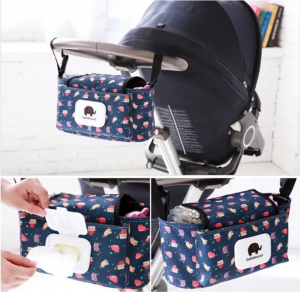 If buying a stroller is too daunting, then get a stroller organiser instead! Stroller organisers are a great way to keep all the essential items such as handphones, bottles, and wet wipes within an arm's reach for the parent! With an extensive range of colours to choose from, Bebenuvo Korean Baby Multi Stroller Organizer Organiser Bag (available on marshimallow) is the perfect stroller accessory to keep things tidy and convenient!
6. Diaper bag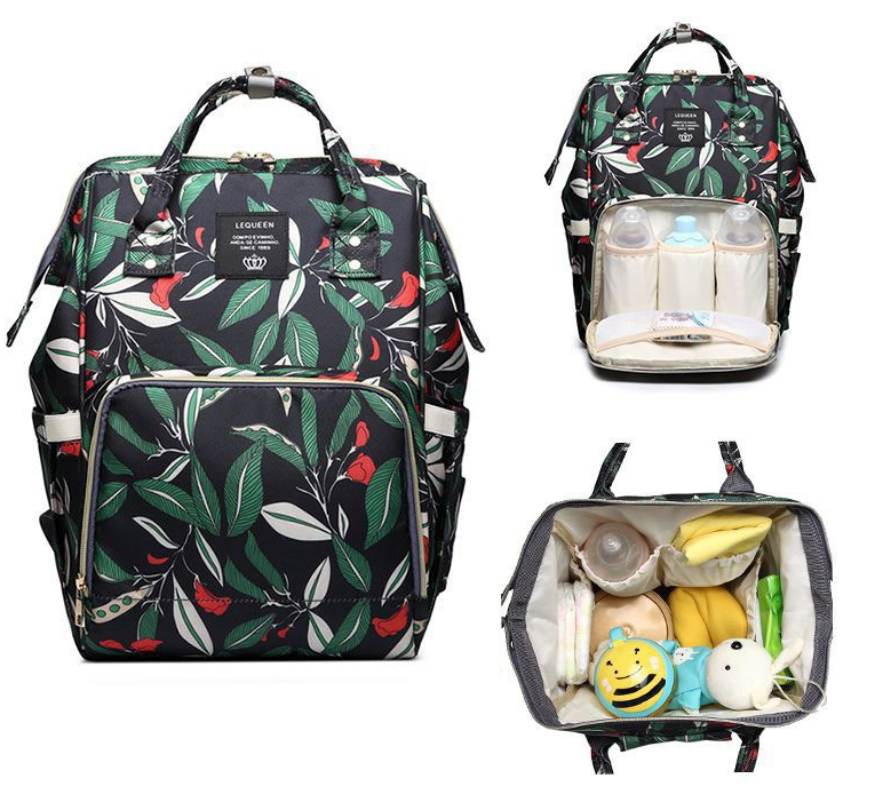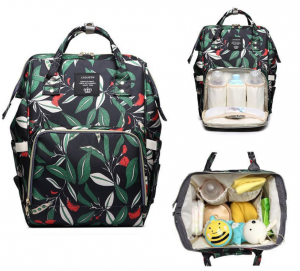 A diaper bag easily makes the list of our best baby shower gift ideas! The new mum-to-be is going to love a diaper bag that's both spacious and fashionable like this Baby Travel Backpack (available on babyme.sg)! It's also durable and water-resistant — perfect for those rainy days!
7. Baby night light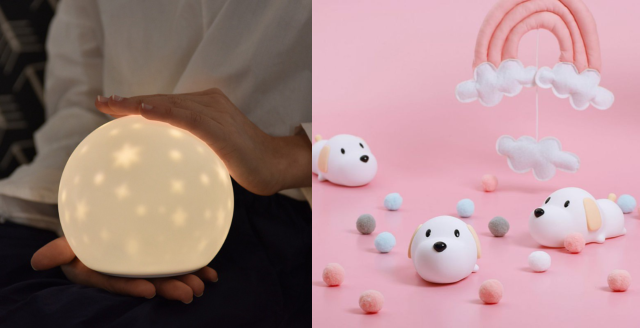 A dim night light provides sufficient illumination for mothers to nurse their infants and check on him or her during the night. It can also ease the little one into sleep by creating a cosy room environment! With the LED Starry Sky Night Light (available on jellyfishleaf.sg) or Rechargeable Silicone Puppy Night Light (available on alldayshopping.sg), mummies will never have to worry about stubbing their toes during the night! These make for one of the cutest and practical baby shower gift ideas!
8. Baby onesie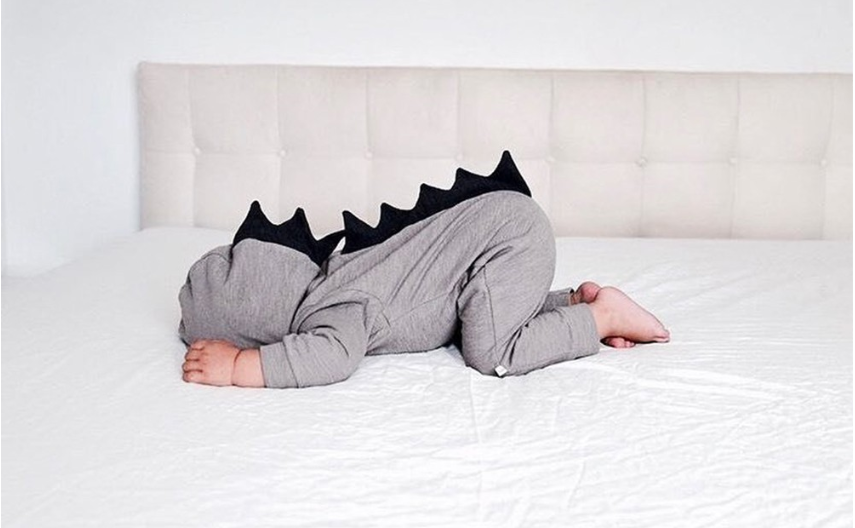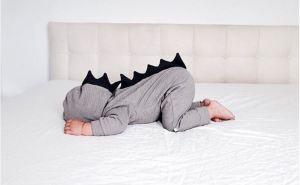 If not anything else, you'll definitely be safe if your baby shower gift is a kids' fashion related one! Babies always look adorable in their little onesies, especially when they come with little ears or dinosaur spikes like this Dinosaur Baby Onesie (available on yunkan.sg)! They are bound to make everyone roar in laughter!
9. Baby monitor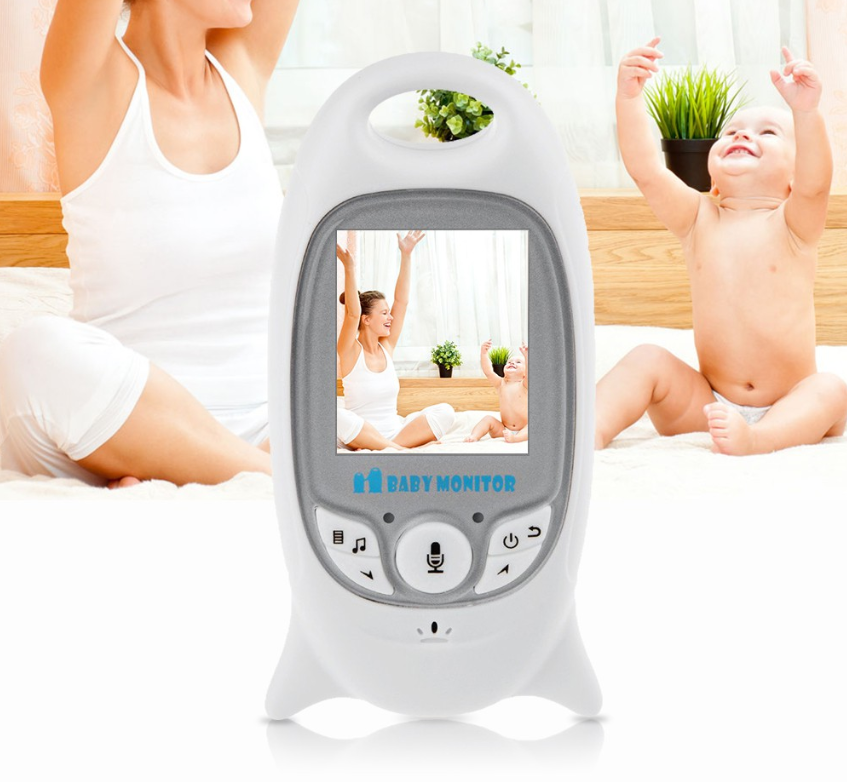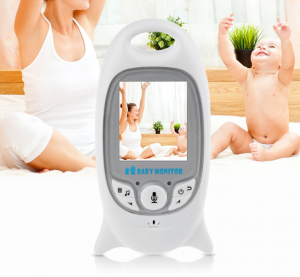 Baby safety related products like baby monitors are one of the best baby shower gift ideas you can get. They'll give the mum and dad-to-be a peace of mind when they're not near their baby. Get this LCD Wireless Digital Audio Video Baby Monitor (available on dizhu.sg) that comes with a built-in infrared night vision to monitor the baby even in pitch-black darkness!
10. Baby's first-year photo frame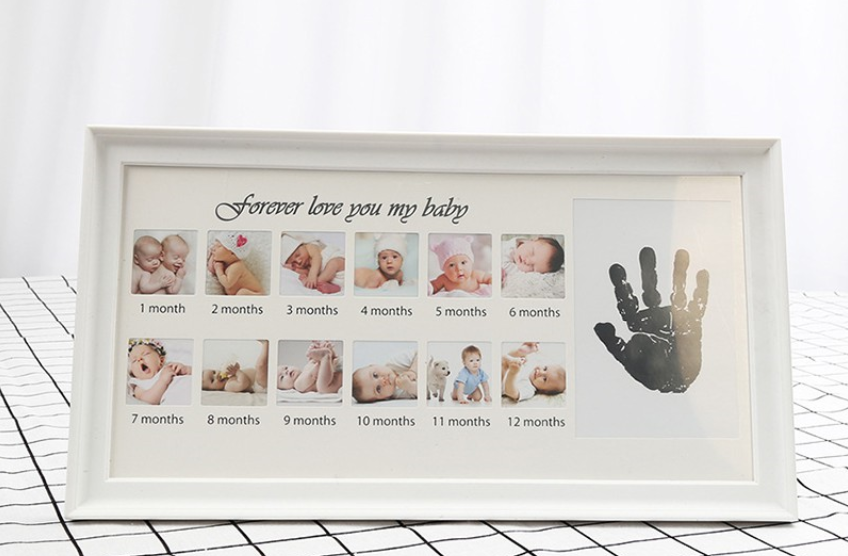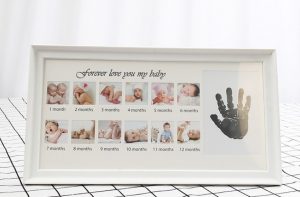 Consider buying My First Year Baby Photo Frame (available on fstylefang.sg) as a baby shower gift. Mummies can record moments of the child's first year with photos and even include a hand impression! This is a great way for mummies to look back at memories and remember all the joy and fun chaos their child brought to their lives!
11. Travel crib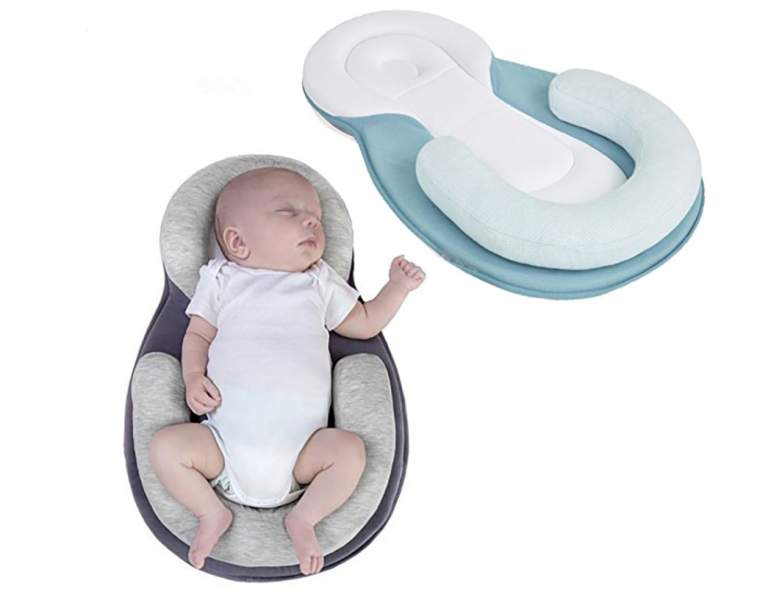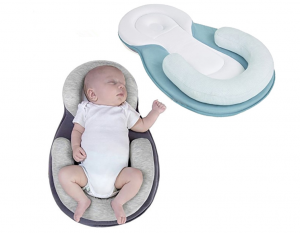 A baby travel crib is perfect for parents who're afraid to miss the baby's nap time when they're out and about! With this adjustable Portable Baby Travel Bed (available on maggiexu.sg), the baby can sleep or rest anywhere convenient for the parents. The pillow is also shaped to be an anti-rollover one, allowing for your bub to have a safe nap outside the home. 
12. Baby books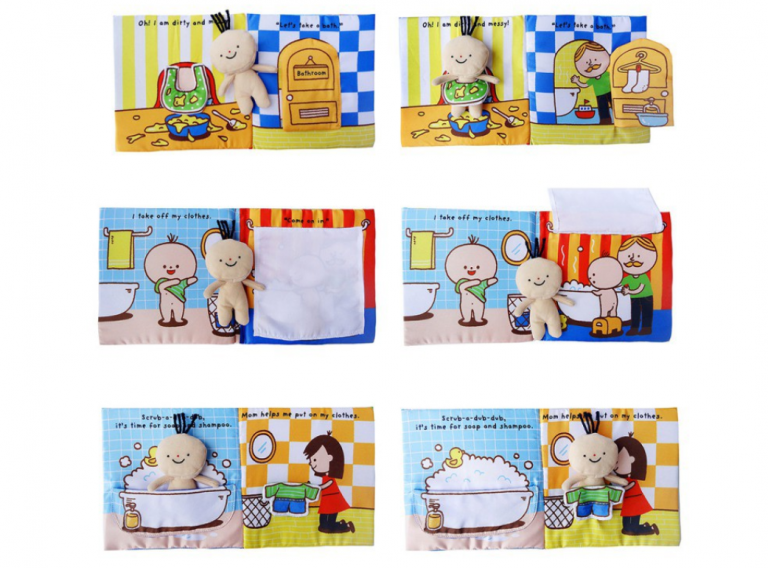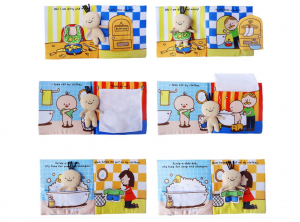 It's never too early to start curating a book collection for the little one! Buy a handful of classic children's books or board books. Choose interactive books such as one with textures — kids will love them! We adore this Soft 3D Baby Cloth Early Cognitive Development Book (available on babytoys.sg) –– helps with baby's imagination and their sensory development! The parents-to-be will love you for this baby shower gift idea!
13. Baby mobile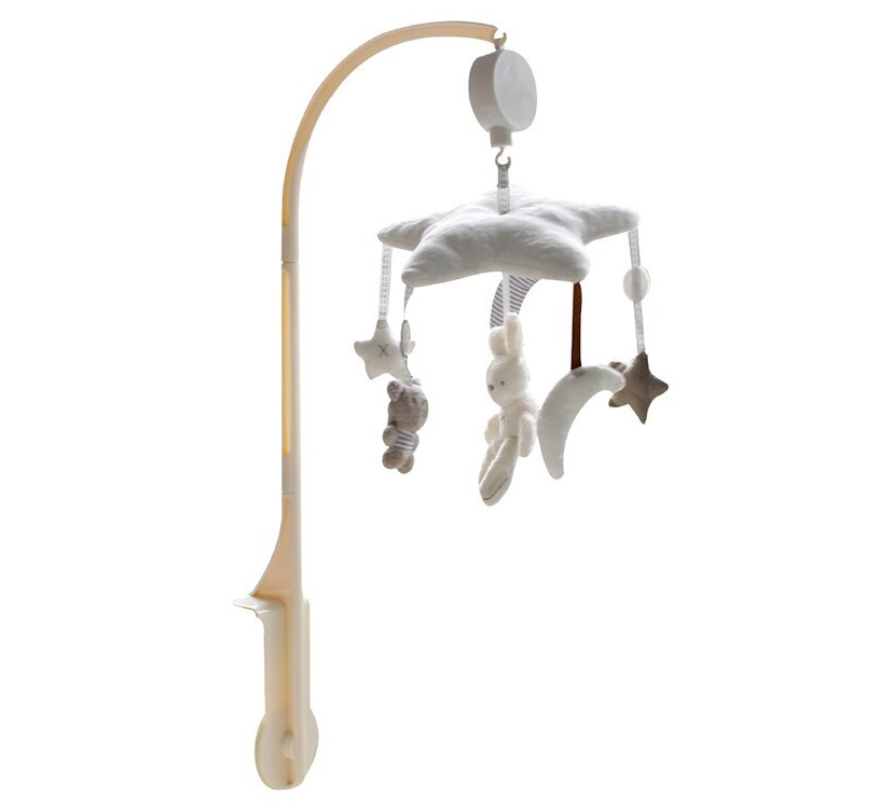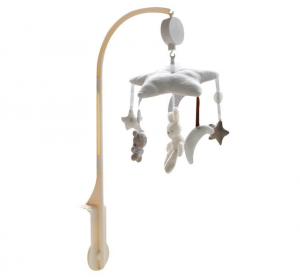 Not only does a mobile spice up the nursery room decor, but its melody will soothe the baby to sleep. Choose something that fits the theme of the nursery if you already know what it is! If not, this neutral-designed Baby Musical Mobile (available on joybuy.sg) is perfect for any nursery. Baby mobiles are one of the easiest and best baby shower gifts to pick up especially if you're tight on time. 
14. Teething necklace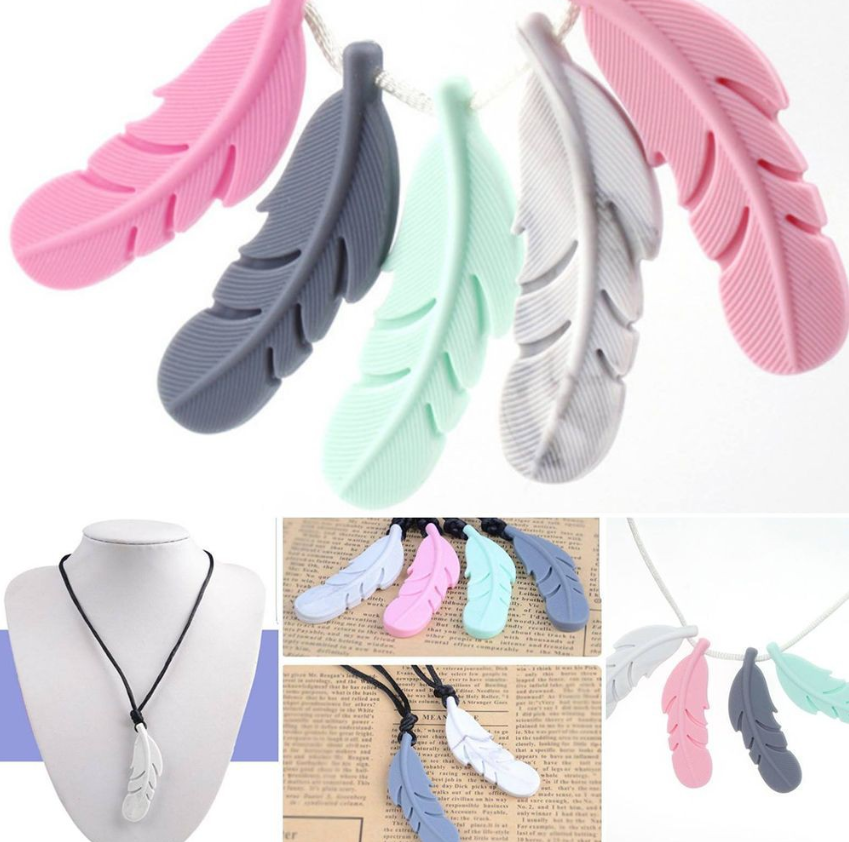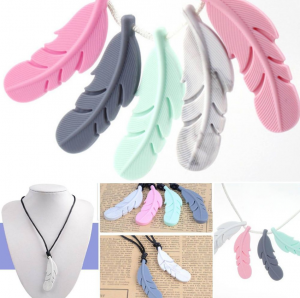 Show your friend some motherly love by gifting her a Baby Teething Necklace (available on shopeea003.sg)! This silicone teething necklace not only helps to relieve the baby's teething discomfort but also doubles up as a great fashion accessory for the new mum. Who says mothers can't be fashionable?
We could not exclude this cute Training Toothbrush (available on ganghong1.sg)! This will not only aid in teething issues but will be the first toothbrush the little one owns!
15. Tummy-time play mat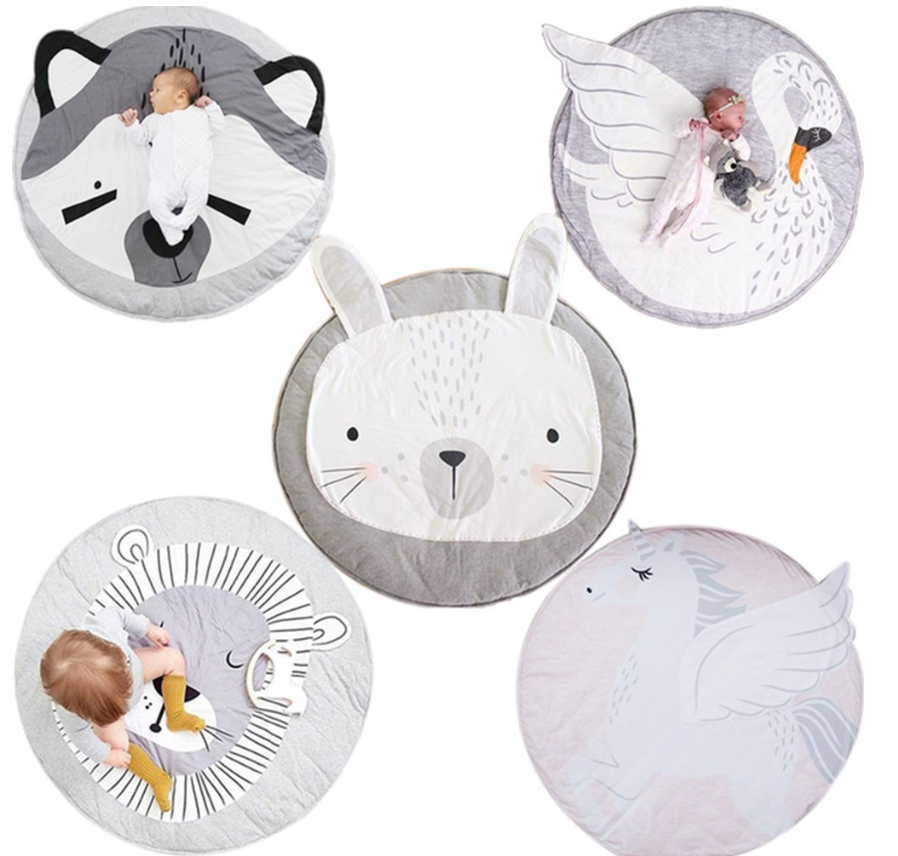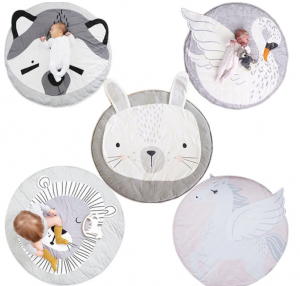 Baby playmats perfect for tummy-time and other play activities! Select a mat that provides extra padding and cushion for safety and stability! The Animal Baby Play Mat (available on bsunstore.sg) is one of the best baby shower gift ideas as it's soft and big enough for the baby to crawl around!
16. Baby sleeping bag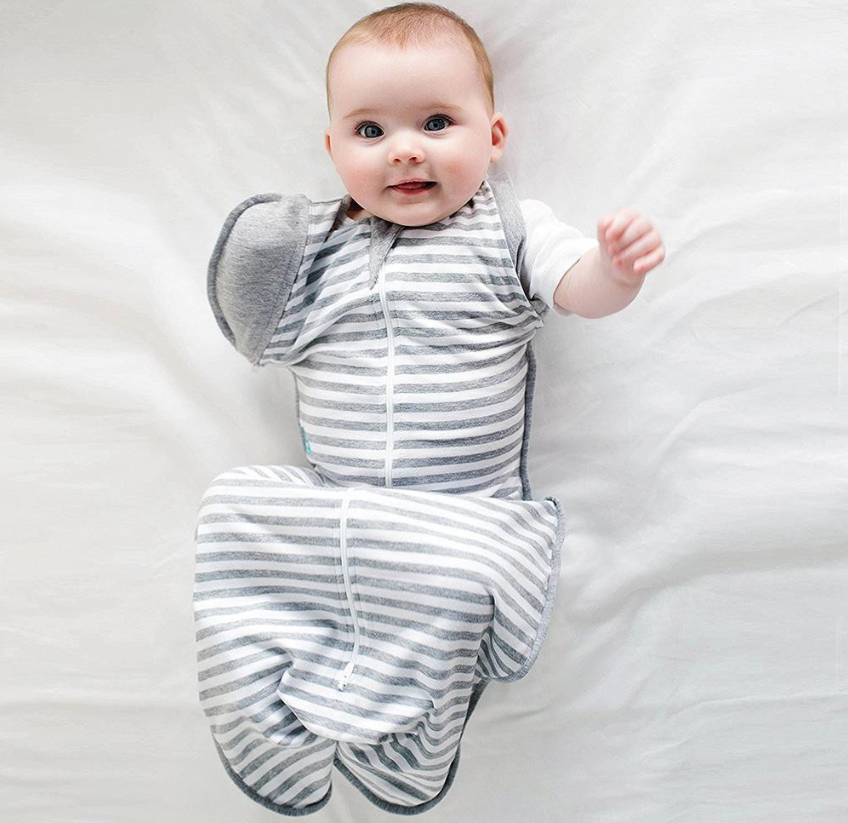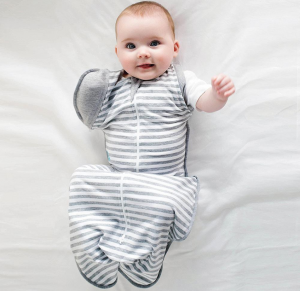 Baby sleeping bags are one of the best baby shower gifts you can get! Babies love to feel safe and snug, so a Baby Sleeping Bag (available on perfectforyou.sg) is an amazing solution to keep them calm and help induce a good night's sleep!
17. Baby car seat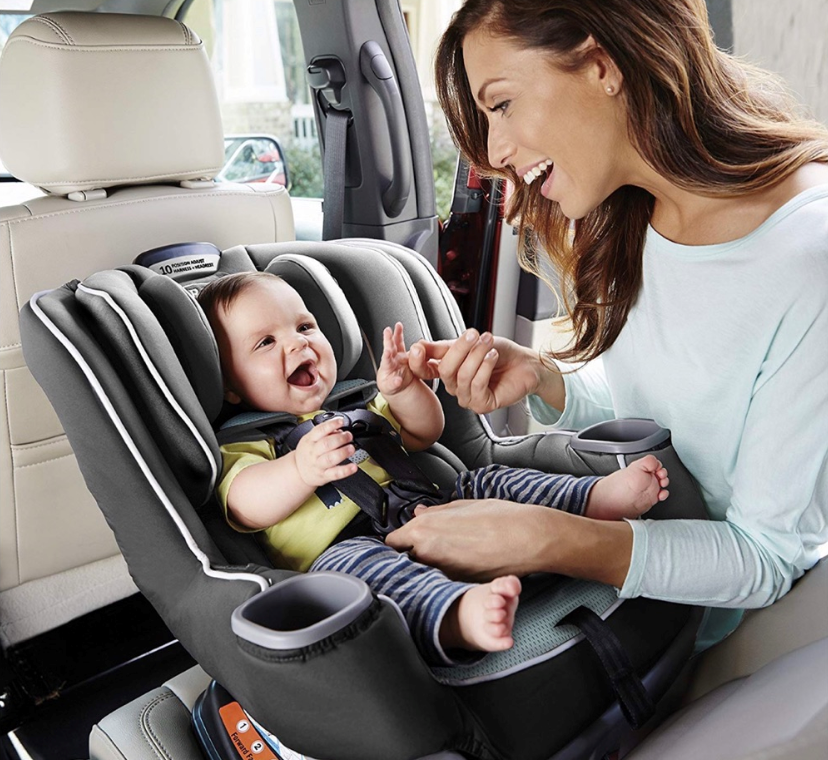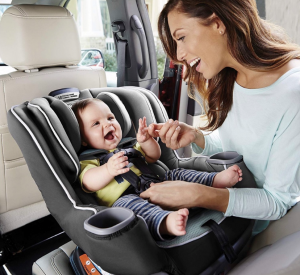 If the parents own a car, then a baby car seat will be one of the best baby shower gift ideas! Safety of a child is of the utmost importance to every parent. If you have a little more budget, get a Graco Extend2Fit Convertible Car Seat (available on hedgejey) that is designed to carry a child from birth up to toddler age.  
18. Matching family outfits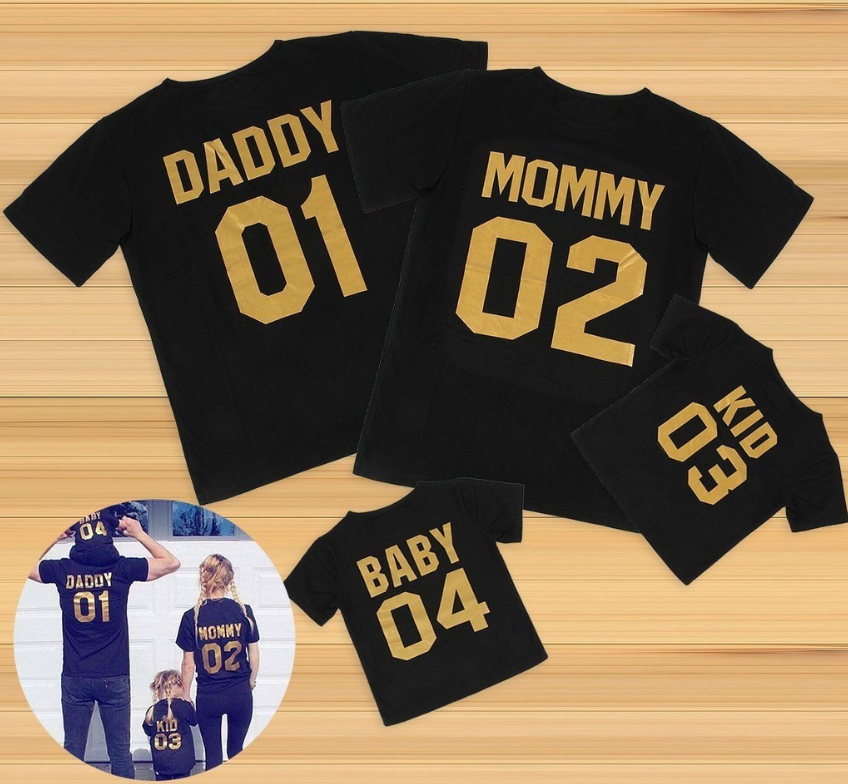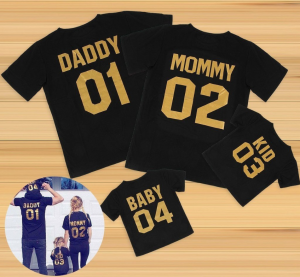 Matching family outfits make for one of the most unique and best baby shower gift ideas! They can be worn for any occasion and will definitely catch the attention of onlookers! Give the parents-to-be an excuse to take the ultimate OOTDs with these cute Family Matching Outfits (available on gzt.sg)!
19. Baby comforters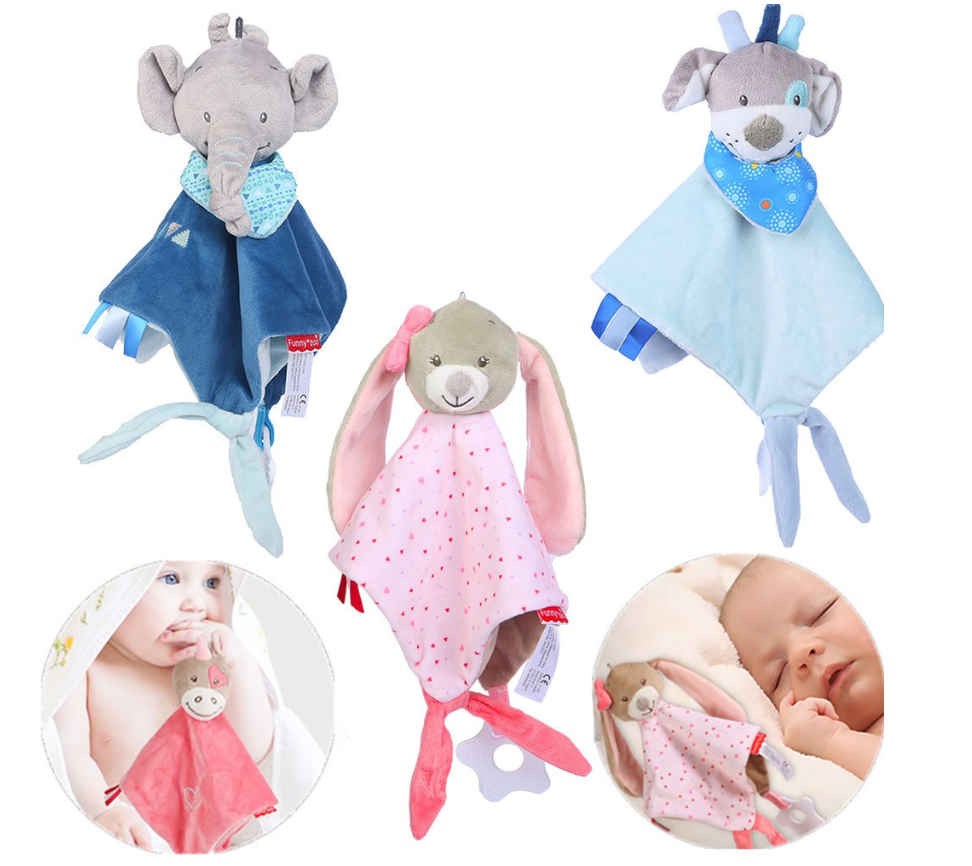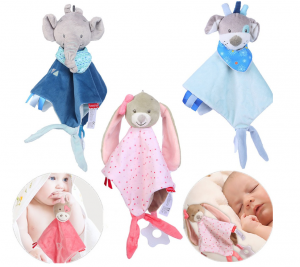 Your friends could surely use this baby shower gift! Baby comforters help settle the little one and make sleep training a whole lot easier! This Baby Teddy Bear Comforter Blanket (available on beachom.sg) is made of breathable cotton, making it a safe option for the baby to hold onto and snuggle with. 
20. Baby white noise machine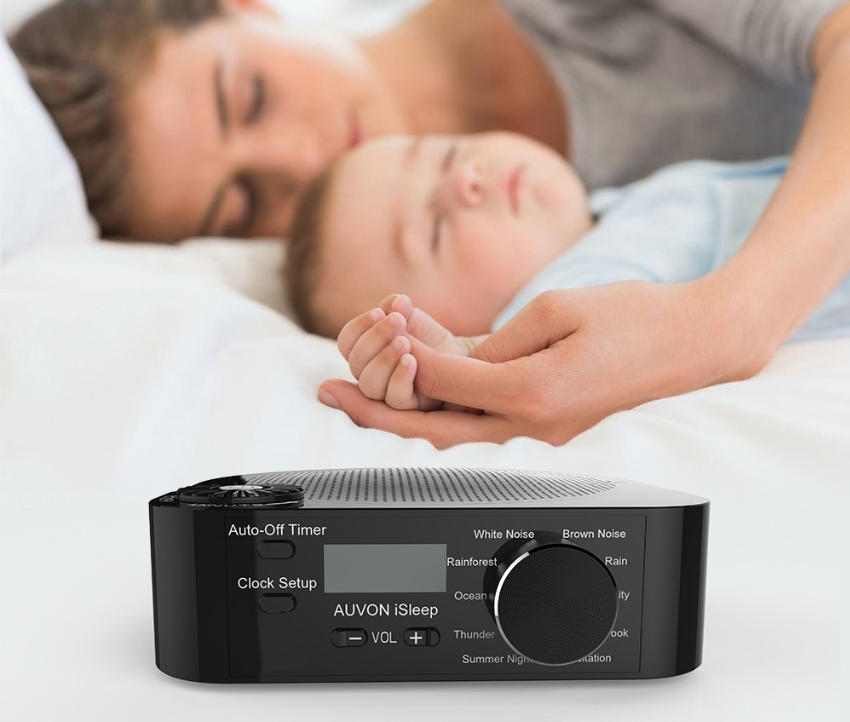 For mothers who might have trouble with their infants not sleeping through the night, this White Noise Machine (available on myhome.sg) might be the perfect solution! It comes with 10 different soothing sounds to block out outside noise! It's one of the best shower gift ideas for all new mums-to-be because nothing beats having a full night's sleep knowing their child is able to fall back asleep on his or her own!
21. Baby rocker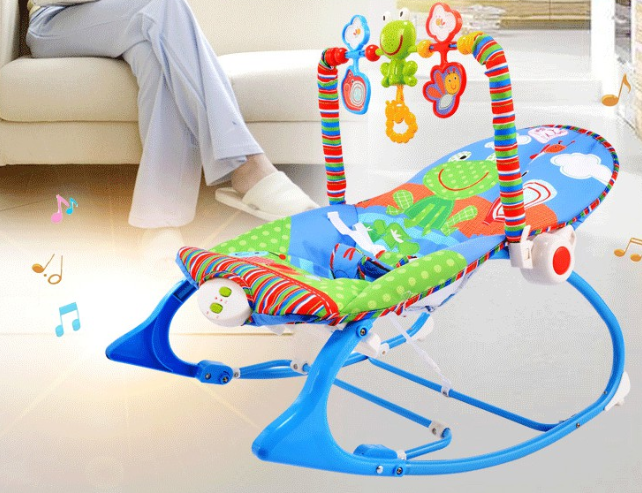 This Baby Rocker (available on salaheiyo) is great for infants to toddlers and can be a lifesaver for the new mum-to-be! Go for one with a detachable toy bar and fold-out kickstand — they prove to be incredibly helpful when it comes to napping and feeding time with fussy babies!
22. Postpartum care kit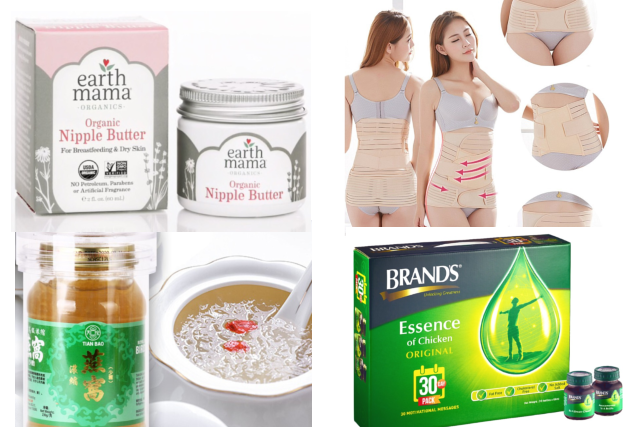 This is one of the best baby shower gift ideas for the mum-to-be! Gather some of the most loved postnatal items such as Earth Mama Organic Nipple Butter (available on esterloypteltd), Postpartum Belly Band (available on kantik.sg),  TIAN BAO Concentrated Bird's Nest (available on sinchong_official_store) and BRAND's Essence Of Chicken (available on alphonsusss) and present her with a postpartum care kit curated just for her! Trust us, she'll need everything that's going to help her recover from her delivery as quickly as possible.
23. Family photoshoot gift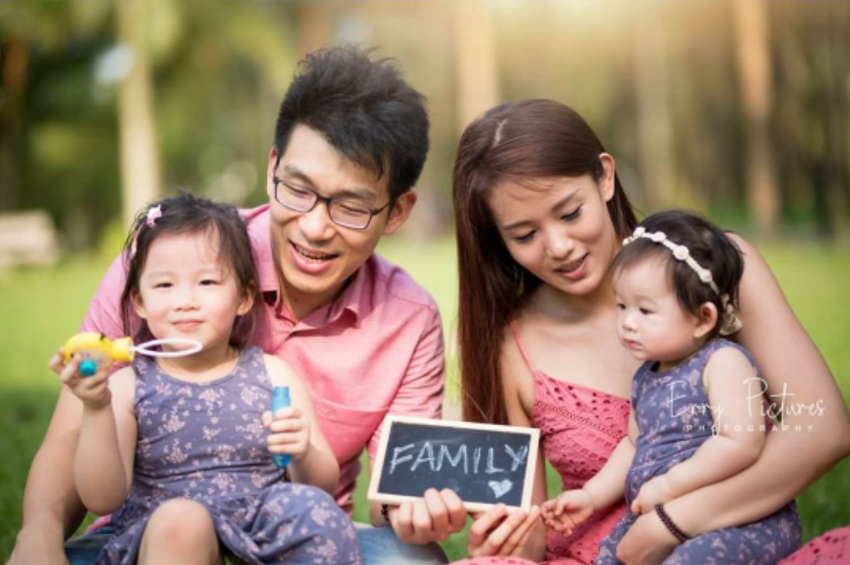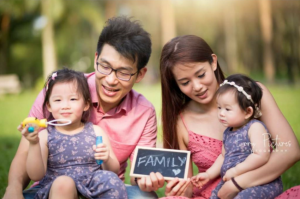 New parents will love a professional Family Photoshoot (available on myraguerrero) with the newborn baby or when they're toddlers. Being able to relive these picture-perfect moments will be invaluable and priceless! So gift them a family photoshoot package! We promise you, this will be one of the best baby shower gifts they would receive. 
We hope this list gives you an idea of what to get for the baby shower party you're invited for. You may also want to check out some of the baby gift sets Shopee has on offer! That being said, don't fret too much over getting the perfect baby shower gift. After all, their little one is going to be the best gift the new parent receive! So at the very least, be there for them and celebrate the new life they're bringing into the world!
If the new parents haven't thought of their nursery theme, send them this list of beautiful baby room designs to create a cosy nursery! It's also important to childproof the house with these ways to create a kid-friendly home before the newborn arrives — so send this guide their way too!
---
New to Shopee? Get $7 off (min. spend $15) with code*: BABYGIFTS
* TNC Applies. Valid for new users from 13 to 20 Aug only.