So you've been invited to a baby shower and walked to the baby aisle, only to be overwhelmed by the sheer amount of items available. Unless you're an experienced parent yourself, you might be clueless as to what expectant moms and dads need as they await their newborn's arrival. From swaddles to baby comforters, there's a whole new world of essentials when it comes to preparing for a baby. Well fret no more, here are some of the best baby shower gifts in Singapore for the new moms and dads!
What is a baby shower?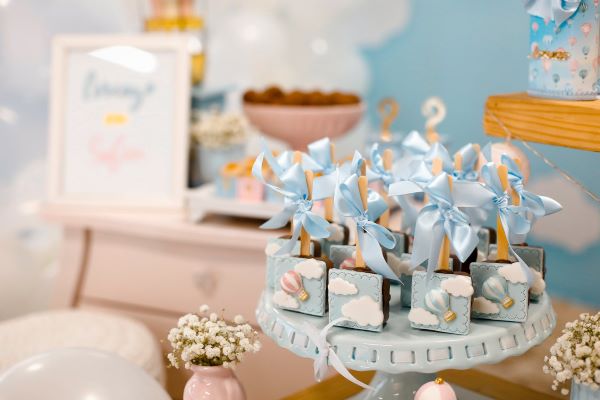 A baby shower is a party that celebrates the imminent arrival of a newborn baby, where friends, family and relatives come together to literally "shower" the parents-to-be with gifts. It is typically held around four to six weeks prior to the expected due date, so that guests will know the gender of the baby. Traditionally, baby showers are organised by friends of the mom-to-be.
What do you buy for a baby shower in Singapore?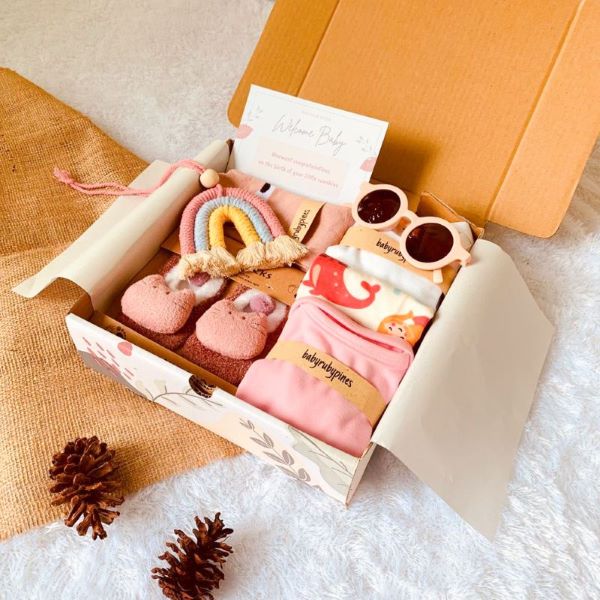 Wondering what gifts to prepare for a baby shower in Singapore? Do check if there is a registry provided beforehand! This is usually a wish list curated by the expecting parents. If there isn't any available, you'll just have to decide whether the gift is going to be for the little one or the parents. The baby shower gift will differ from a baby food maker that parents will love or a sippy cup for the tot. Otherwise, go for a gift hamper that includes items for both the parent and the baby!
Best baby shower gift hampers in Singapore
1. Organic Baby Hamper with Flowers
New moms in Singapore will surely be thrilled to receive a baby gift hamper for newborn babies filled with goodies! The FarEastFlora Baby Hamper (available on Far East Flora Official Store) is packed with organic newborn essentials like an organic pillow, plush toy, natural baby wipes and a wide-neck bottle with handle. With a lovely floral arrangement featuring gerberas and rose sprays, this is the best baby shower gift to freshen up homes in Singapore. There's also a bottle of pomegranate vinegar that is rich in antioxidants for new parents to get a boost of health! 
2. Elmer Living Baby Hamper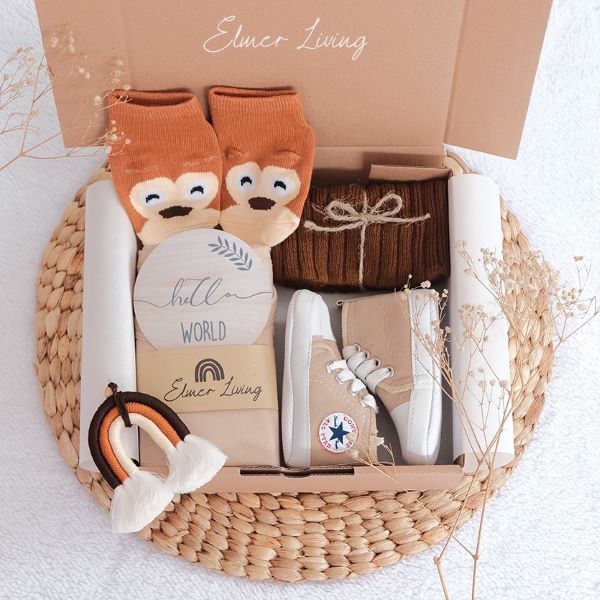 If you're on the hunt for an affordable yet adorable gift hamper for newborn babies, end your search with the Elmer Living Baby Hamper (available on elmer_living.sg)! Coming in at below $20, this gift hamper gives you a great bang for your buck as it includes a unisex jumper, knitting hat, socks, and Converse-style prewalker sneakers. We suggest asking the new parents what colour the baby room is so you'll be able to get them the best baby shower gift hamper in Singapore!
3. Premium Baby and Mum Pampering Hamper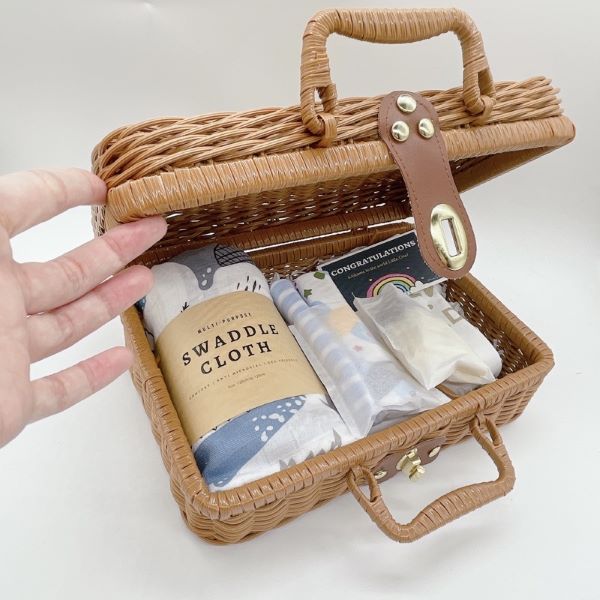 Want to pamper the mom-to-be too? This Baby Gift Hamper (available on mumsu) is packed with luxurious self-care products for her. We're talking a lovely lavender peppermint foot soak, shower steamers and aromatherapy bath salt! This gift hamper also comes with essentials for the newborn baby, such as a multi-purpose swaddle cloth and wash cloth. There's even a gift card for you to pen down your well wishes and make this a special baby shower gift idea in Singapore!
4. Diaper Cake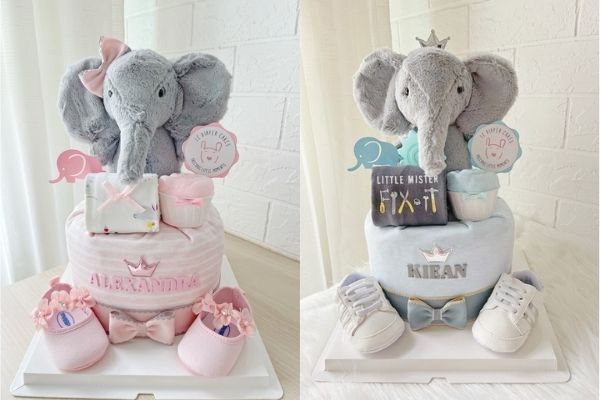 Don't know what a diaper cake is? It's simply an arrangement of diapers that resembles a cake just without all the calories! The one thing mothers always need for their newborns are diapers — countless diapers. But instead of the usual diapers packaging, why not spice things up! We love this Classic Elephant Diaper Cake  (available on LE Diaper Cakes) — it not only includes diapers but an adorable plushie, receiving blanket, romper, baby shoes, wash cloth and rattle!
Best baby shower gifts for expecting mothers in Singapore
5. Portable Changing Mat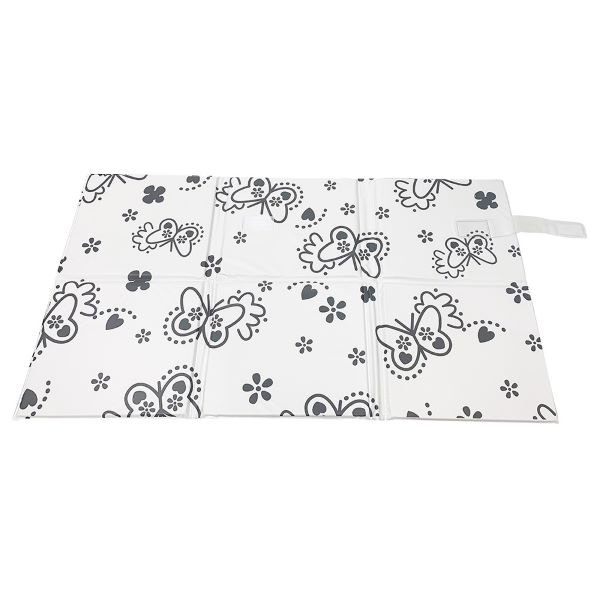 Portable changing mats make one of the best baby shower gift ideas for new moms in Singapore! Change diapers anywhere, anytime with these portable changing mats. This Lucky Baby Go Deluxe Portable Changing Mat (available on Lucky Baby Official Store) is waterproof and softly padded with extra foam to ensure ultimate comfort for the newborn! It's also foldable which makes it easy to carry on-the-go without occupying too much space in diaper bags.
6. Nursing Pillow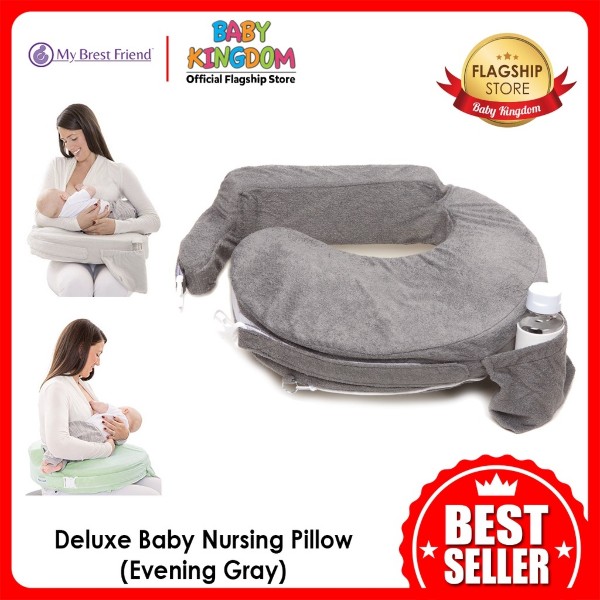 If the new mom-to-be is going to be breastfeeding, then nursing pillows will come in handy! It's designed for the baby to rest on during breastfeeding and minimises shoulder and back strain for the mommy! We'd recommend this My Brest Friend Baby Nursing Pillow (available on Baby Kingdom Official Store) as a baby shower gift idea in Singapore for new moms to carry out their nursing sessions comfortably! It's especially easy to keep this nursing pillow clean and fresh too. From a gentle wash in the washing machine to simply wiping with a damp cloth, this nursing pillow proves to be one of the best baby shower gift ideas for busy parents in Singapore!
7. Baby Stroller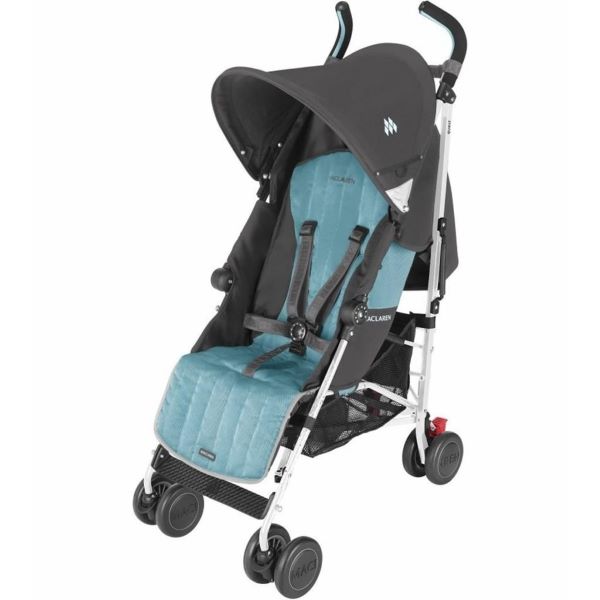 If you're sure that the couple hasn't chosen a baby stroller themselves and you've a good idea of what they'd like, then a stroller is one of the best baby shower gift ideas! This compact yet full-featured Maclaren Quest Stroller (available on Baby's Hyperstore Official Store) is one of the best baby strollers in Singapore that is well-loved by many parents for its sleek design, comfort and security! It's also extremely easy to put away as the Maclaren Quest Stroller only requires one hand to fold it up. We especially love that the seat can be removed and machine-washed, which makes cleaning this baby stroller a breeze!
8. Stroller Organiser Bag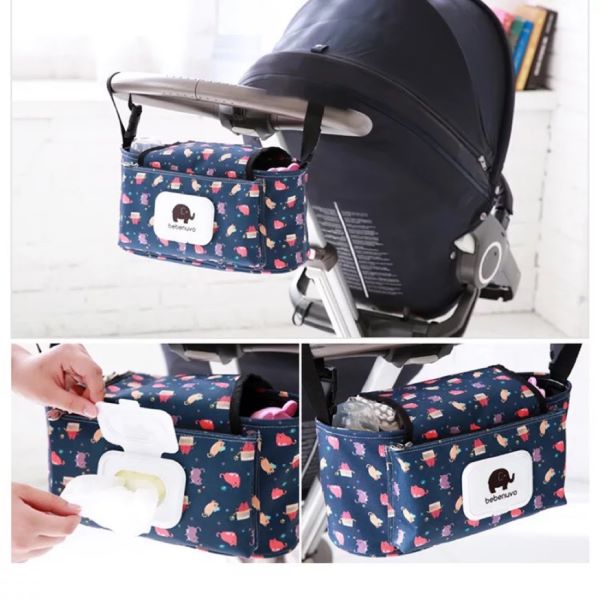 If buying a stroller is too daunting, get a stroller organiser instead! Stroller organisers are a great way to keep all the essential items such as handphones, bottles, and wet wipes within an arm's reach for the parent! With an extensive range of colours to choose from, the Bebenuvo Korean Baby Multi Stroller Organizer Organiser Bag (available on marshimallow) is the perfect stroller accessory to keep things tidy and convenient! This would definitely be a great baby shower gift for new moms and dads in Singapore.
9. Diaper Bag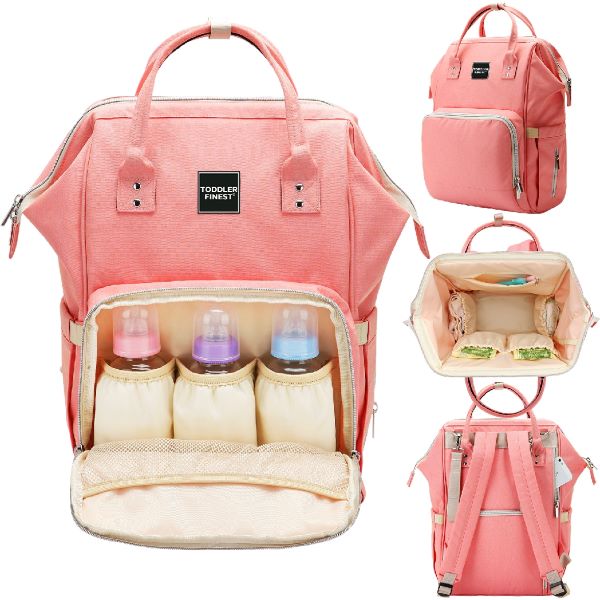 A diaper bag easily makes the list of our best baby shower gifts in Singapore! The new mom-to-be is going to love a diaper bag that's both spacious and fashionable like this Maternity Diaper Backpack (available on BioFinest Official Store)! It has compartments for your milk bottles, baby wipes, baby clothes, breast pumps and more to keep things neat. This diaper bag is also durable and water-resistant — perfect for those rainy days!
10. Baby Carrier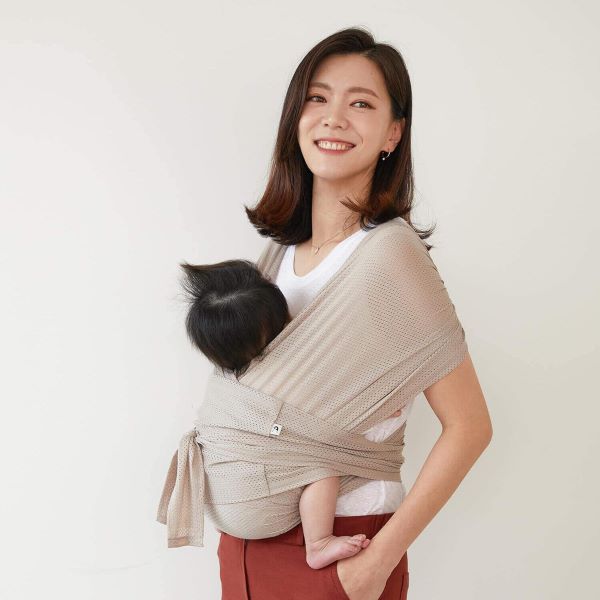 New parents will surely need a nifty baby carrier to wrap their baby in as they go about their day. Baby carriers have even been hailed as "sleepy dust" by many parents as they can put the little ones to sleep in no time. The Konny Baby Carrier (available on Konny Baby Carrier Official Store) is one of the best baby carriers in Singapore that is cool, breathable, and gentle on the skin. This is perfect for the humid Singapore weather and new moms will surely be delighted to receive this as a baby shower gift! In addition, it provides a tight fit that is essential to reducing shoulder pain, which helps to ease the load on parents.
11. Baby Car Seat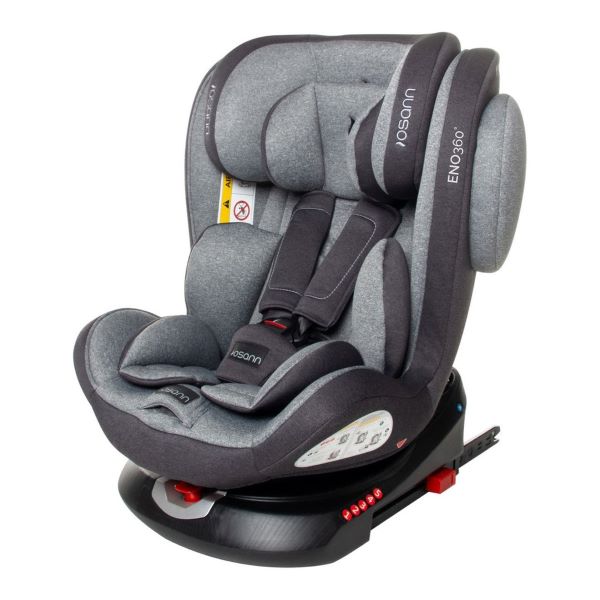 If the parents own a car, then a baby car seat will be one of the best baby shower gifts in Singapore as the child's safety is of utmost importance! We recommend the Osann Eno 360 Convertible Car Seat (available on First Few Years Official Store), one of the best baby car seats in Singapore that can accommodate children from birth to 36kg. It boasts a 10 way height adjustable headrest, allowing it to grow together with the child and remain comfortable! This baby car seat also has a removal head pad and comfort inserts to provide extra cushioning.
12. Baby Monitor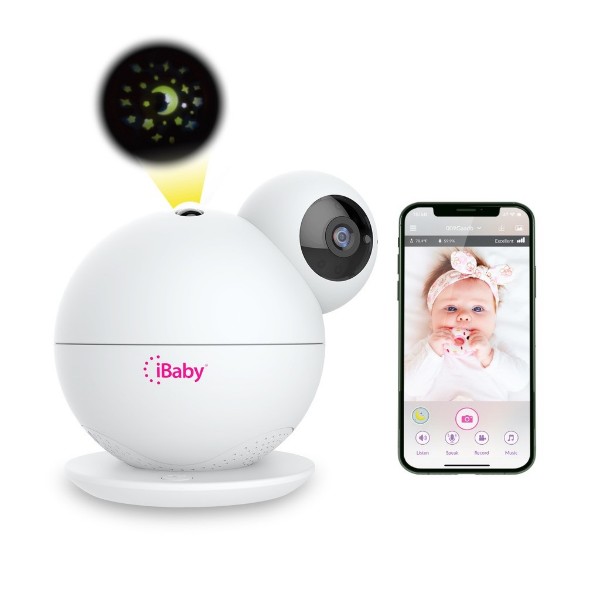 Baby safety related products like baby monitors are one of the best baby shower gift ideas in Singapore. They'll give the mom and dad-to-be peace of mind when they're not near their little one. Get the iBaby Smart Monitor M8  (available on Trekvue), one of the best baby monitors in Singapore that comes with preloaded lullabies, stories and even white noise. The iBaby Smart Monitor M8 also has a projector that'll transform the baby's room into a starry night sky. Trust us, the little tot will fall asleep in no time with this baby monitor! 
13. Baby First-year Photo Frame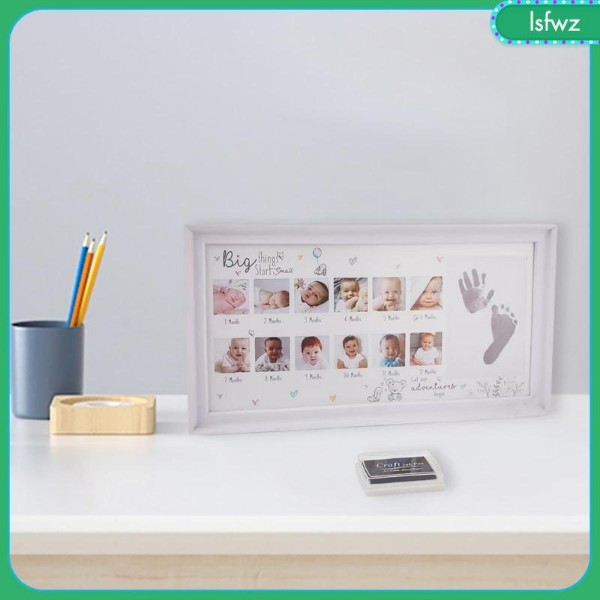 Consider getting the Baby First Year Photo Frame (available on lsfwz.sg) as a baby shower gift in Singapore for first-time moms and dads. New moms and dads would love to record every milestone as they see their precious gem grow with each month. There's also tons of empty space for parents to pen down notes of their baby's progress. But what we especially love about this baby shower gift idea is the option to make a hand and foot impression. This baby photo frame is a great way for mommies and daddies to look back at memories and remember all the joy and fun chaos their child brought to their lives!
14. Travel Crib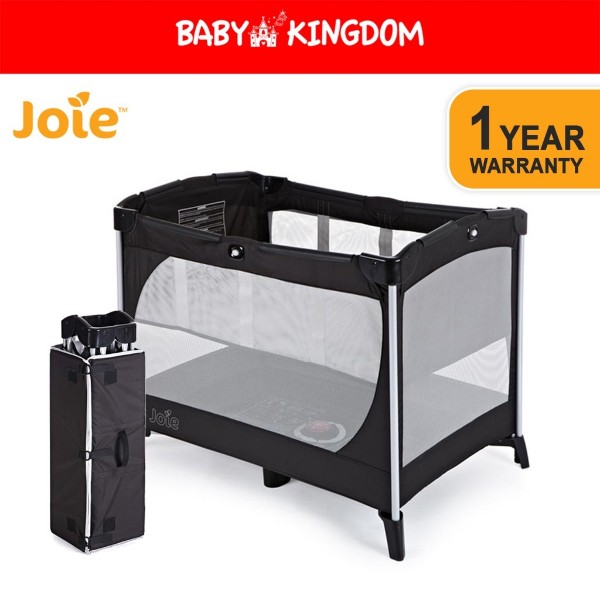 The Joie Allura 120 Travel Cot (available on Baby Kingdom Official Store) is perfect for parents who love travelling abroad with their tot. With this travel cot, babies can have a restful sleep even when they're away from home. It's easy to fold the Joie Allura Travel Cot. With just a simple push, the cot folds up to fit nicely in a large suitcase. We especially love how this travel cot has a removable bassinet, thus making it perfect for use even as the baby grows into a toddler! This will surely be a great baby shower gift idea for new moms and dads in Singapore!
15. Rocking Chair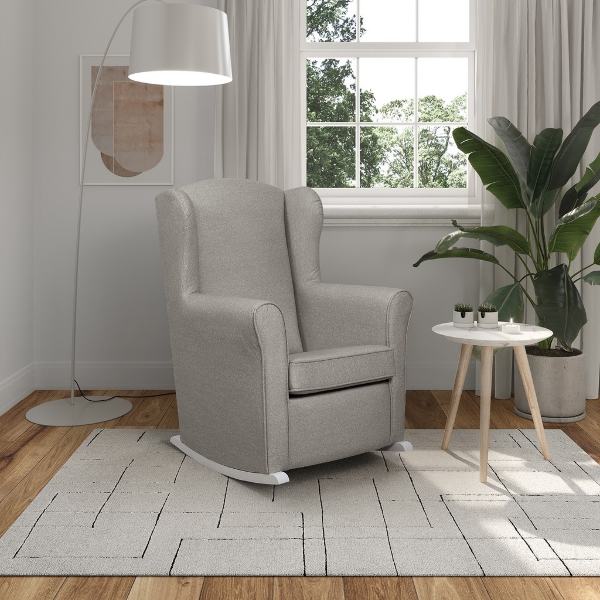 The Micuna Nanny Rocking Chair (available on Jarrons & Co Official Store) is not just a chic-looking furniture but also a great way for both mommy and baby to relax. The Micuna Rocking Chair is the perfect spot for mommies to breastfeed their little ones, especially if they've got a fussy baby. The gentle rocking motion soothes the baby while relaxing the mom, which is why rocking chairs make for great baby shower gifts in Singapore. Moreover, the fabric on this rocking chair is customisable, so go for one that the new mommy will love and she'll thank you for life!
16. UV Steriliser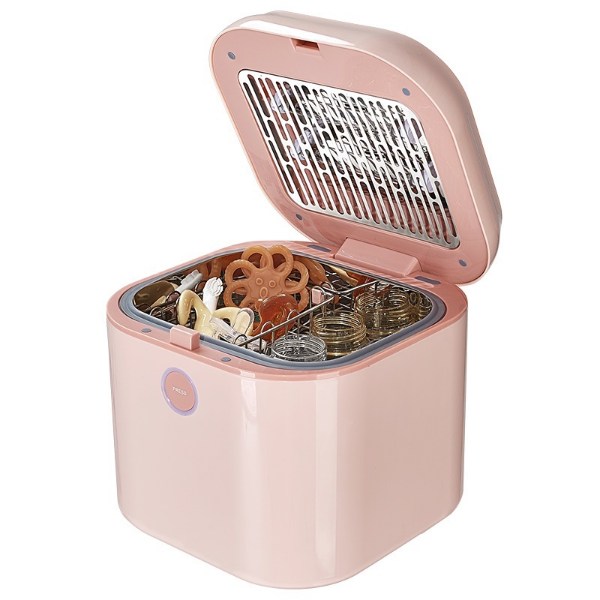 According to the National Health Service, sterilising all of the baby's feeding utensils helps keep all the nasty infections away. We're talking about any potential diarrhoea, vomiting and more, which is why it's extremely important to get the new parents the Bc Babycare UV Steriliser (available on Bc Babycare Official Store). Ultraviolet light is perfect for killing viruses and harmful bacteria as no heat, steam or any chemicals are needed for the process. This reduces any potential allergic reactions from the baby. In addition, this steriliser comes with a drying function that also uses the ultraviolet light, making the baby's feeding utensils extra safe from harmful bacteria!
17. Baby Food Maker
First-time parents may have too many things on their plates but they'll always be able to keep their baby's one full with the Beaba Babycook Solo 4-in-1 Food Maker (available on Pupsik SG Official Store)! This is the best baby shower gift for new moms and dads in Singapore. All they'll need to do is dump all the ingredients into the bowl and leave the Beaba Babycook Solo 4-in-1 Food Maker to do its magic! Additionally, this baby food maker has an in-built blender with a pulse-blend feature, where parents can have full control over the food's consistency. Any frozen leftovers can also be defrosted and reheated in this best baby food maker, so there's no need for a separate pot or microwave! 
18. Pronatal Supplement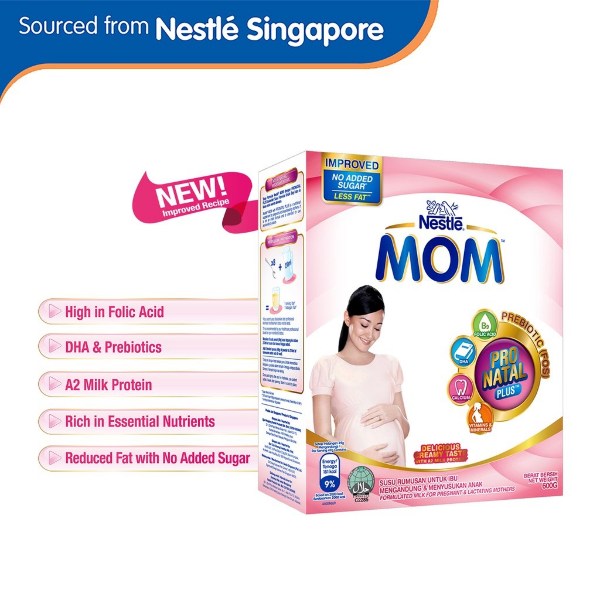 While mom takes care of the bun in her oven, show her some love with the Nestlé Mom Pronatal Supplement (available on Nestlé Infant Nutrition Official Store). Pronatal supplements are great baby shower gifts for expecting moms in Singapore as they're an easy way to supplement the diet with nutrients. Additional nutrients are needed to support the baby's growth as mom goes through bodily changes during pregnancy. Nestlé Mom is a pronatal supplement that contains essential vitamins and minerals like folic acid, calcium and iron. These minerals help with the foetus' growth and development in the womb, leading to a healthy, happy baby with healthy and happy parents! 
19. Matching Family Outfit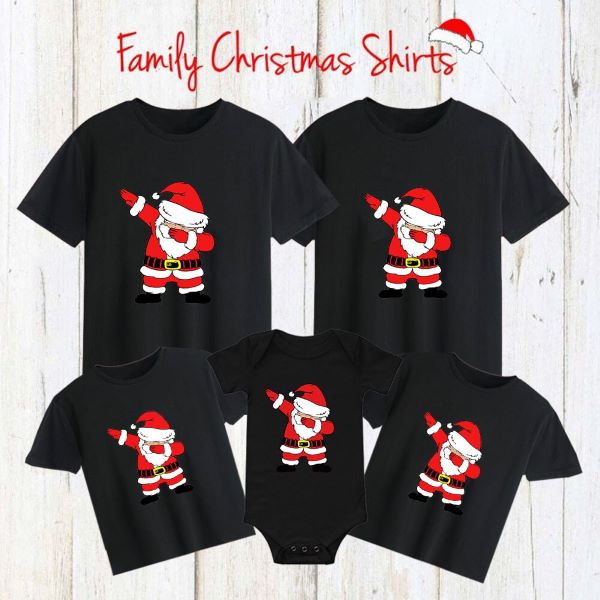 Matching family outfits make for one of the most unique and best baby shower gifts in Singapore! Give the parents-to-be an excuse to dress up and take festive OOTDs with these cute Family Christmas Shirts (available on Junjun Kids Fashion Shop)! Alternatively, there are other matching family outfits that are perfect for all occasions. These themed outfits are the perfect baby shower gifts in Singapore as parents do not have to think about how to dress up their kids. All they'll need is one design in several different sizes!
20. Teething Necklace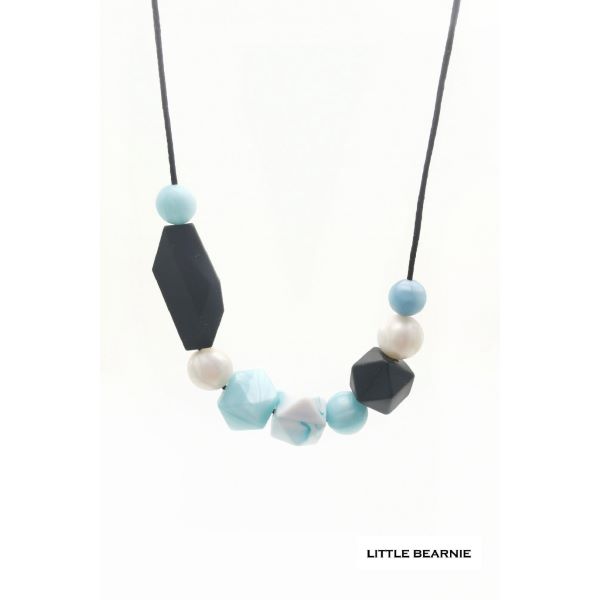 Show your friend some love by gifting her a Mummy Teething Necklace (available on Little Bearnie)! This silicone teething necklace not only helps to relieve the baby's teething discomfort but also doubles up as a great fashion accessory for the new mom. You could also pop these teething necklaces into the refrigerator for a cooling effect that your little ones will love. That's why this is a great baby shower gift idea in Singapore!
21. Toddler Bath Shower Helper Handle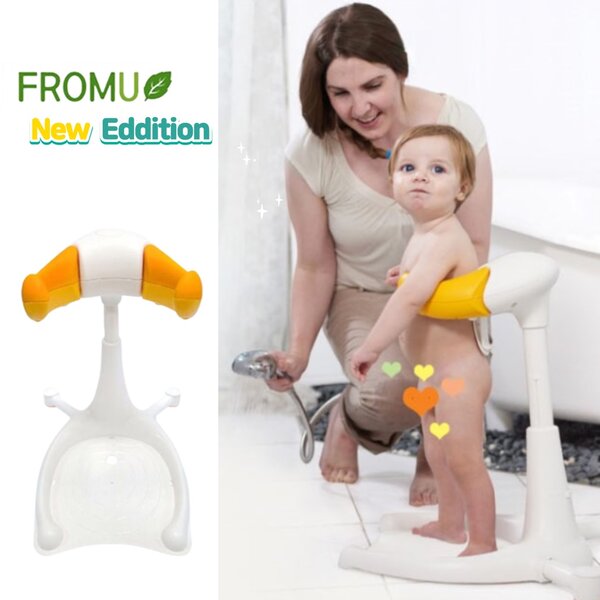 Know a mama who could use some extra help with the heavy lifting?  To lighten her load, get her the Toddler Bath Shower Helper Handle (available on Baby Forest). Suitable for tots between the ages of 7 and 24 months, mothers can quickly and easily take a shower with the lil bub up. In addition, she can also use it conveniently to change diapers and clothes. Lightweight yet sturdy, this is a handy tool for parents who don't wish to spend extra on getting a kids bathtub!
Best baby shower gifts in Singapore for the little tot
22. Baby Lotion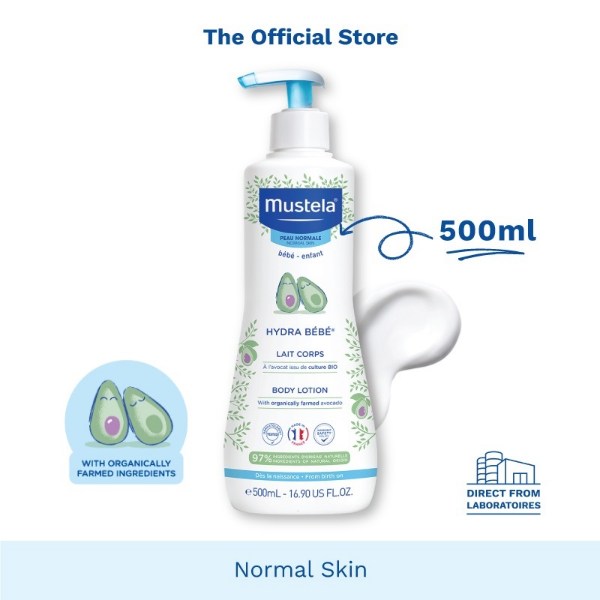 Owning baby smooth skin is one thing and maintaining it is a separate issue. The Mustela Hydra Bebe Body Lotion (available on Mustela Official Store (Singapore)) is one of the best baby lotions as it's made with organic ingredients. Boasting a hypoallergenic formula centred on organic avocado, the Mustela Hydra Bebe Body Lotion is definitely one of the best baby shower gifts in Singapore. It's unlikely to cause any allergic reactions and the avocado helps with moisture retention to prevent any cracked skin! 
23. Baby Diapers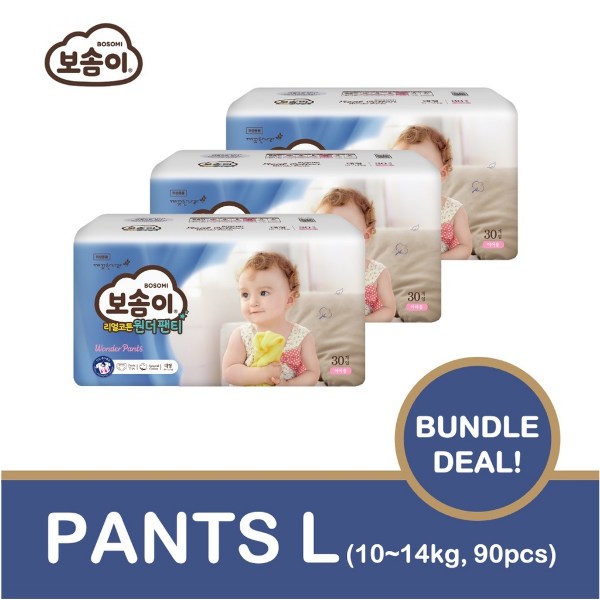 We love a practical gift and nothing screams that more than some diapers! The BOSOMI Premium Real Cotton Diapers (available on Baby by Jitta Official Store) makes a great baby shower gift for new moms and dads in Singapore. First-time parents may not always be able to tell when they should change their baby's diaper but these feature a distinct mark that turns blue to indicate when it's time! Moreover, any potential accidents can be avoided with these leak-proof BOSOMI diapers. The contents will remain inside and it won't cause any irritation to the baby thanks to the highly breathable material! 
24. Baby Knee Pads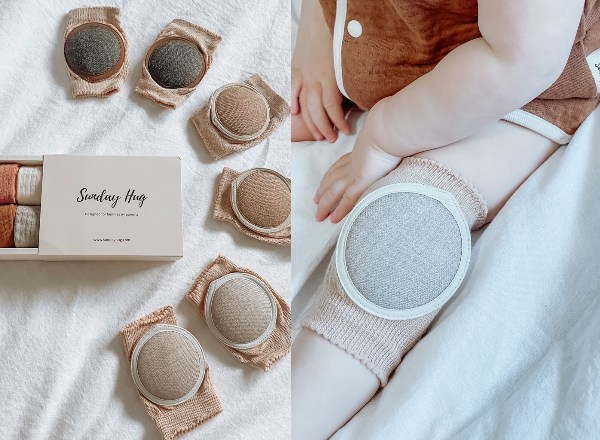 Babies love crawling around and exploring all the world has to offer, but it's best to get some knee pads to protect their knees from any bruises and scrapes. The Sunday Hug Baby Knee Pads (available on Sunday Hug Official Store) is the best baby shower gift to get for new moms and dads in Singapore. First-time parents tend to worry more about their baby's well-being, so these knee pads are a great baby shower gift idea for the little one when he or she hits the ninth-month mark. These Sunday Hug knee pads are made with a mesh material that's soft, making it exceedingly comfortable for babies to move around in. The knee pads are also super stretchable, so it's a perfect gift that grows with the baby! 
25. Walker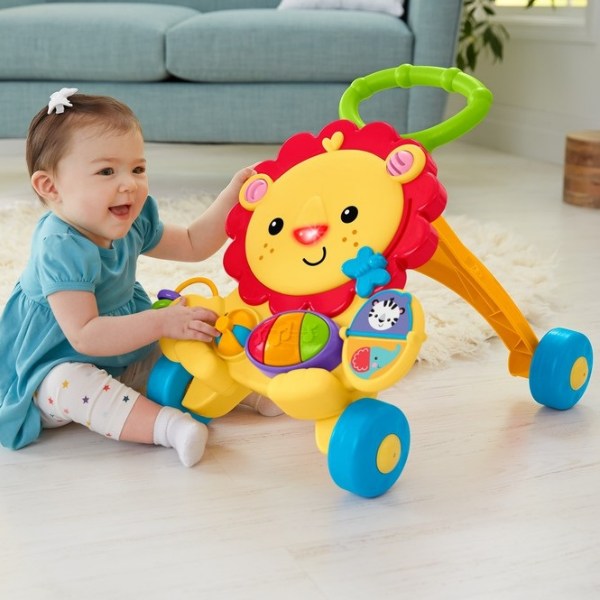 It's never too early to get a walker for the baby! The Fisher Price Musical Lion Walker (available on Mattel Official Store) is one of the most practical baby shower gift ideas in Singapore. While babies tend to start standing on their own between the ages of seven to 12 months, this walker has another mode where the little one can sit and play. With piano keys, flashing lights and even flip pages, babies will surely be encouraged to get on their feet In the "Stand And Walk" mode, the Fisher Price Musical Lion Walker will flash lights and play sounds with each step the child takes. It's like a mini celebration to commemorate the beautiful milestone! 
26. Crayons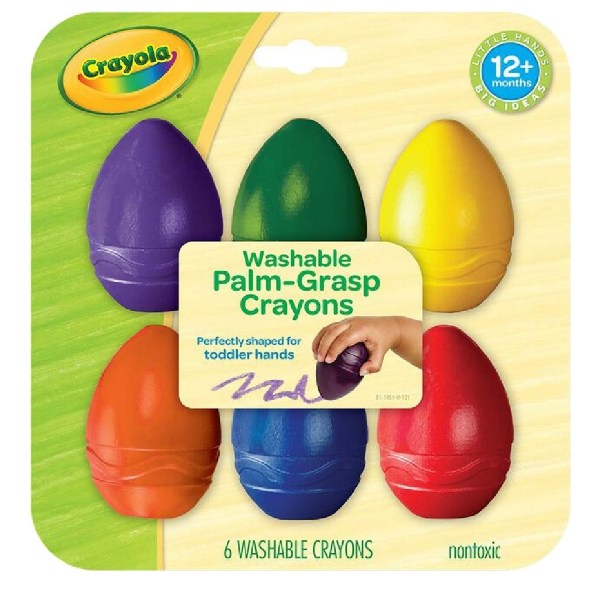 In addition to encouraging their creativity, colouring and drawing also helps them develop their fine motor skills. This is why the Crayola Palm Grasp Crayons (available on Crayola SG Official Store) is such an awesome baby shower gift in Singapore! These adorable egg-shaped crayons have been moulded to fit into a toddler's hands perfectly so they'll be able to focus on channelling their creative juices. Moreover, parents will love the fact that these Crayola crayons are washable. Any scribbles on the walls can be easily removed with a wipe! There's also no need to worry if their little one gets too curious with these Crayola Palm Grasp Crayons. The fact that they're non-toxic means they've been tested to show there aren't toxic substances in amounts that could be harmful.
27. Baby Books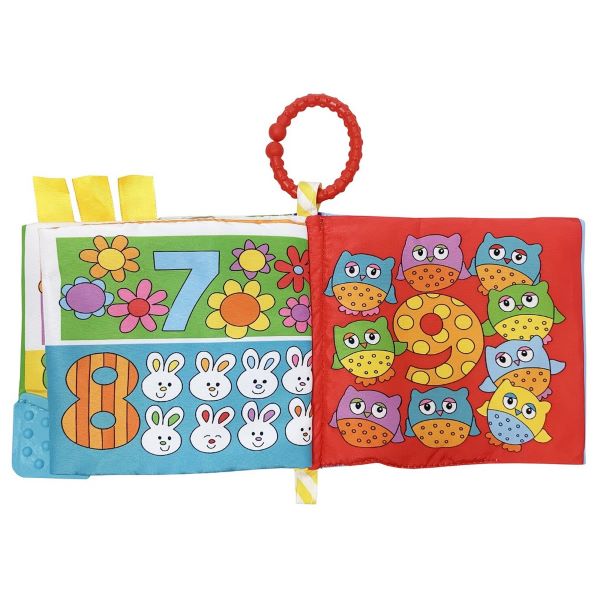 It's never too early to start curating a mini library for the little one! Apart from fun educational toys, classic children's books or board books are a great baby shower gift in Singapore! Choose interactive books such as one with textures — kids will love them! We adore this highly rated Lucky Baby Smartee Teether Cloth Book (available on Lucky Baby Official Store). Not only does it help with the baby's sensory development, it even comes with teething corners that are non-toxic and chewable. The new moms and dads will love you for this baby shower gift in Singapore!
28. Baby Cot Pillow Bumpers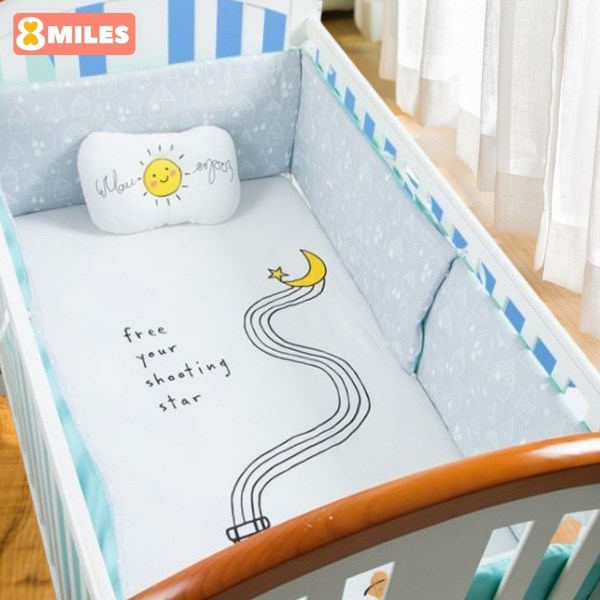 Help the new parents have a peace of mind by getting them some Baby Cot Pillow Bumpers (available on 8miles – where your kids will smile)! These pillow bumpers are soft cushions that line the sides of a cot. Since babies tend to toss and turn in their sleep, pillow bumpers are a surefire way to cushion them from injury if they were to turn and hit against the cot. Pillow bumpers also act as a cover so the baby's limbs won't accidentally get stuck between the rails. Pillow bumpers are definitely one of the best baby shower gifts to get for first-time parents in Singapore! 
29. Baby Comforter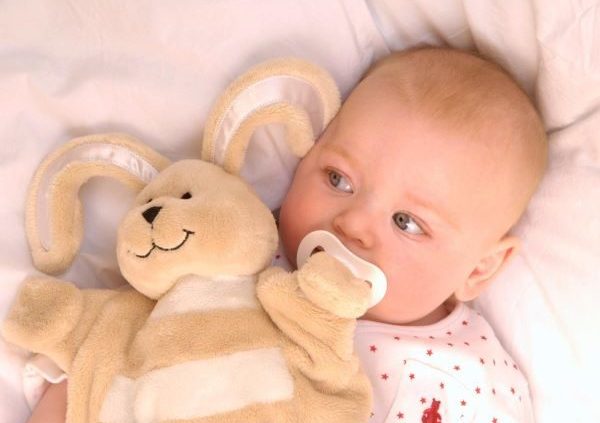 Baby comforters are one of the best baby shower gift ideas that parents-to-be in Singapore will surely find useful. They help settle the little one and make sleep training a whole lot easier! This Sleepytot Big Bunny Baby Comforter (available on Little Baby Official Store SG) is an award winning baby comforter that sports velcro paws which can hold onto things like soothers and teethers. These items can help to soothe the little one too! New moms and dads will surely appreciate this baby shower gift idea that can accompany their baby from birth.
30. Baby Mobile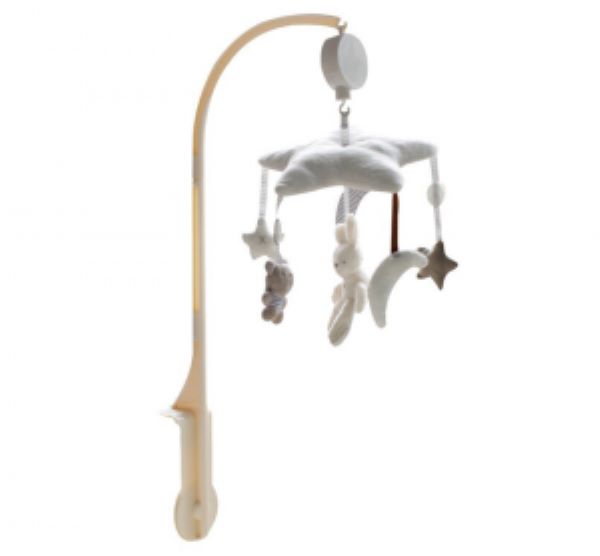 Not only does a baby mobile spice up the nursery room decor, but its melody will soothe the little one to sleep. It's no wonder this is one of the best baby shower gifts to get for first-time parents in Singapore. The Baby Musical Mobile (available on joybuy.sg) is also great for helping little ones develop fine motor skills. As they lay in their cots and stare upwards, babies will learn how to follow objects with their eyes. Over time, they may even start reaching for their favourite characters!
31. Playmat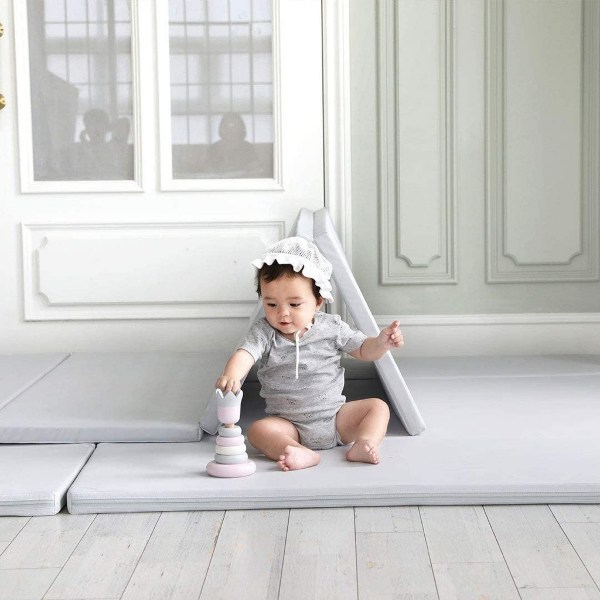 Baby playmats are perfect for tummy-time and other play activities. We recommend selecting a mat that provides extra padding and cushion for safety and stability! The IFAM Baby FIRST Playmat (available on Pupsik SG Official Store) is thick enough to provide adequate cushioning without being too hard. In fact, the material is extremely soft, which is perfect as a baby shower gift idea! The premium leather surface on this baby playmat not only makes the texture feel softer, it's also waterproof. New parents won't have to worry about spillage and stains as these can be wiped off easily, making it a great baby shower gift in Singapore!
32. Baby Night Light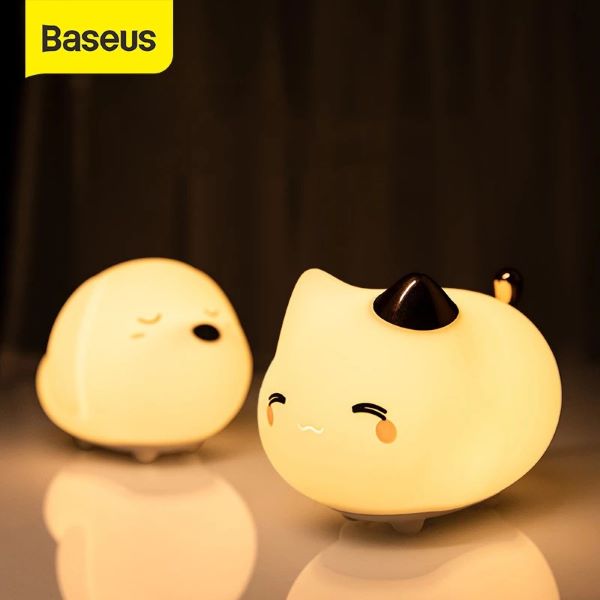 A dim baby night light provides sufficient illumination for mothers to nurse their infants and check on him or her during the night. It can also ease the little one into sleep by creating a cosy room environment! With the Baseus Cute LED Night Light (available on Baseus Official Store), mommies will never have to worry about stubbing their toes during the night! These make for one of the cutest and practical baby shower gifts in Singapore!
33. Baby Formula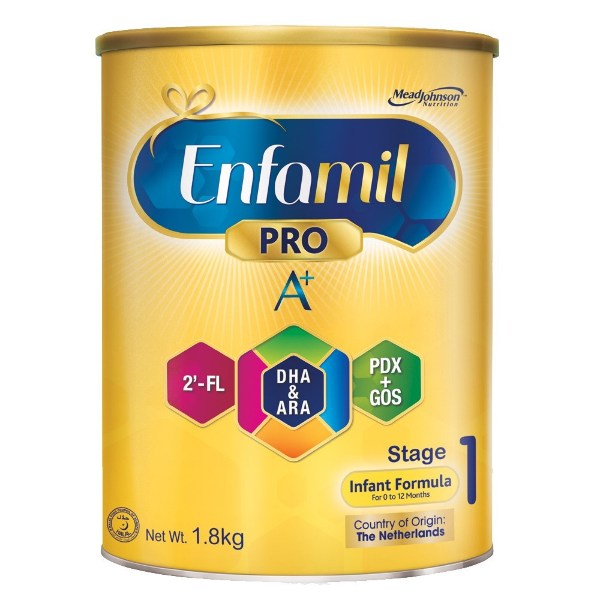 You can't really go wrong with some Enfamil Pro A+ Infant Formula (available on Enfagrow A+ Official Store) as a baby shower gift in Singapore! Breast milk or infant formula is the only thing that babies need in the first four months of life. This means that new parents are going to need a lot of infant formula and we'd suggest getting them the Enfamil Pro A+ as it features one of the most nutritious formulas that's similar to breast milk! It also contains DHA that's great for boosting the baby's brain development. If you ask me, I'd milk the baby shower gift registry with requests for this Enfragrow infant formula! 
34. Baby Onesie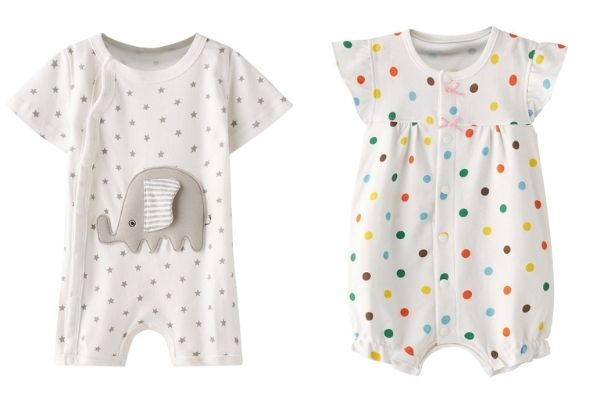 You will hardly go wrong if your baby shower gift idea is a kids' fashion related one! Babies always look adorable in their little onesies or baby sleepsuits, especially when they come with adorable designs like the Baby Boy Romper with Stars and Elephants and the Baby Girl Romper with Colourful Polka Dots (both available on Little Kooma Official Store)! New moms and dads will surely appreciate this as a baby shower gift in Singapore!
35. Baby Mittens & Booties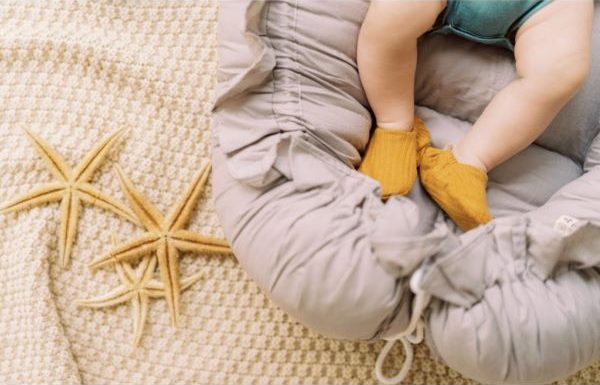 With so many things to tick off on the newborn checklist, new parents might miss out on baby mittens and baby booties for their precious bubs – so help get them in advance! These essential items are one of the best baby shower gift ideas as they help protect the baby from scratches and abrasions from their fingernails. In addition, baby mittens and baby booties also help to keep their hands and tootsies warm all night! 
We recommend the BOHOPANNA Mittens & Booties Set (available on BuibooSingapore Official Store) that's super soft as they're made of 100% cotton. There's a wide selection of colours that you can choose from such as lilac and deep olive! Priced at an affordable $3.33, you can get a number of different colours that you think the parents-to-be would love!
36. Baby Swaddle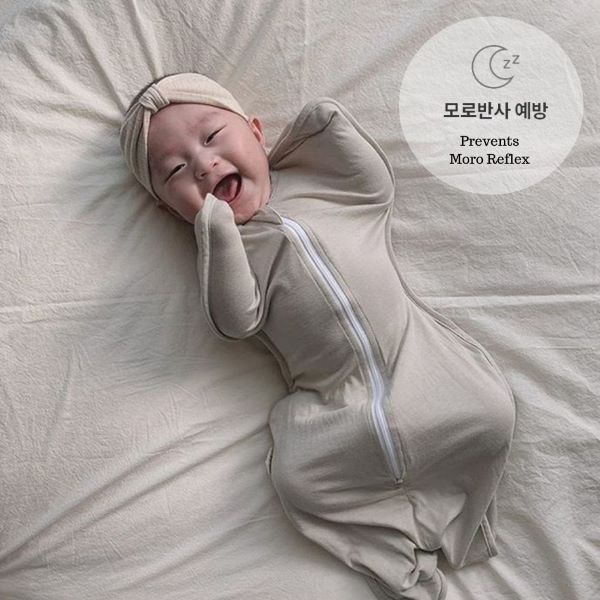 Babies love to be hugged — and a baby swaddle is an effective way to calm infants down by simulating the feeling of touch. This helps to promote sleep, and comes with a host of other benefits such as keeping their hands away from their face and protecting them against their natural startle. That's why the Sunday Hug Baby Swaddle (available on Sunday Hug Official Store) makes for a thoughtful baby shower gift idea that new moms in Singapore will love! 
This swaddle is made of natural modal and cotton, which is gentle on skin and helps to absorb sweat. You can also get the mesh version, which provides more breathability and ventilation for daytime use. Rest assured that this swaddle is completely made of non-toxic products, which makes this safe for the newborn!
37. Baby Sleeping Bag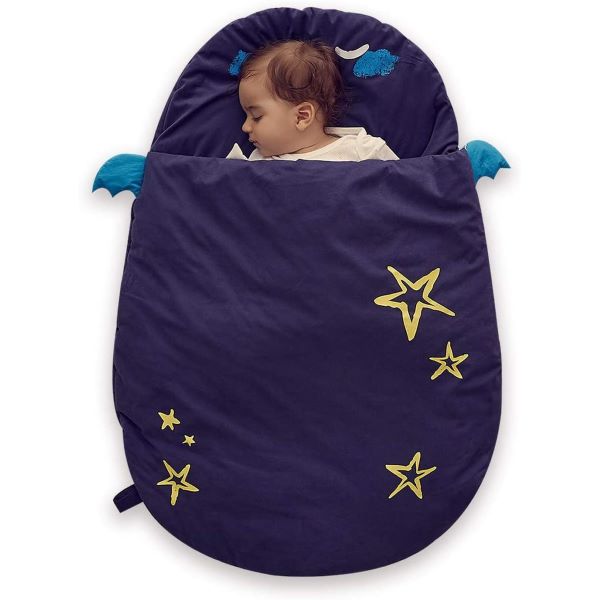 Baby sleeping bags are one of the best baby shower gifts you can get for new moms in Singapore! They help to prevent babies from covering their heads while asleep, and ensure they don't kick off the covers too. We recommend the Bebamour Anti Kick Baby Sleeping Bag (available on Bebamour/bebar official Store) that'll keep the newborn snug and warm throughout the night. 
38. Pink Noise Machine Plushie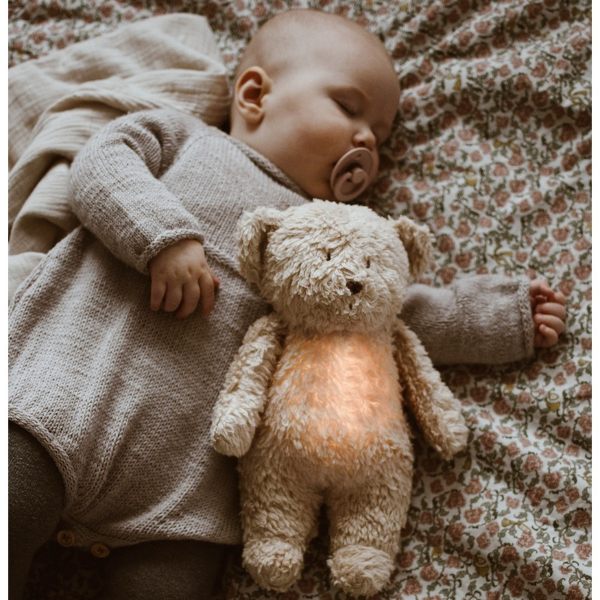 It's common for mothers to encounter troubles with their infants not sleeping through the night. That's why a pink noise machine comes in handy to help ease the process of putting their baby to sleep. Similar to white noise, pink noise mimics the sound of the womb, which is what babies hear upon developing their sense of hearing at 18 weeks. The difference is how pink noise is more soothing compared to white noise and thus better for newborns that have rather sensitive hearing.
Apart from playing pink noise, the MOONIE Organic Humming Bear (available on Big Head) is a feature-rich device that is equipped with a night lamp and a Smart Cry Detector. The night lamp features seven different coloured lighting to soothe your little one to sleep. Meanwhile, the Smart Cry Detector is capable of sensing when the baby wakes up and will play some pink noise for 30 minutes before returning to standby mode. First-time parents will surely be impressed with this multi-purpose device as a baby shower gift in Singapore!
39. Baby Rocker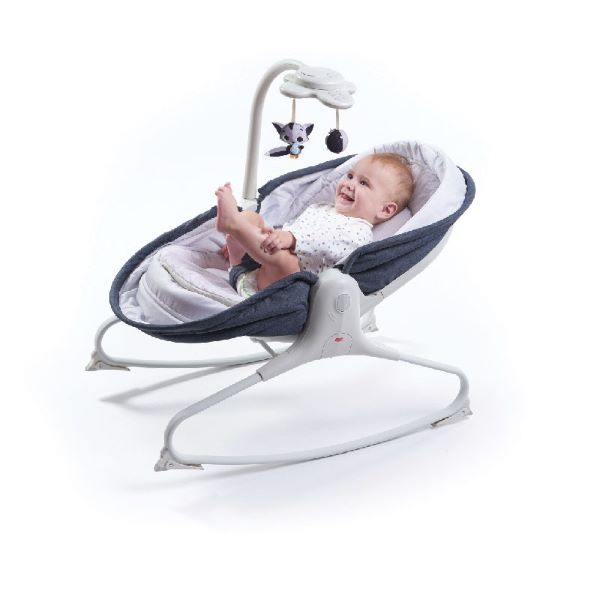 The Tiny Love 3-in-1 Rocker (available on BABYTODDLY Official Store) is great for infants and can be a lifesaver for the new mom-to-be! It comes with cute hanging toys that not only entertains the baby, but also promotes the development of fine motor skills as they practise grasping onto them. This baby rocker is also thoughtfully designed at a raised angle that allows for more face time with the baby, thusencouraging social communication. This will definitely be a great baby shower gift that will be a handy device for new moms in Singapore!
40. Baby Bottle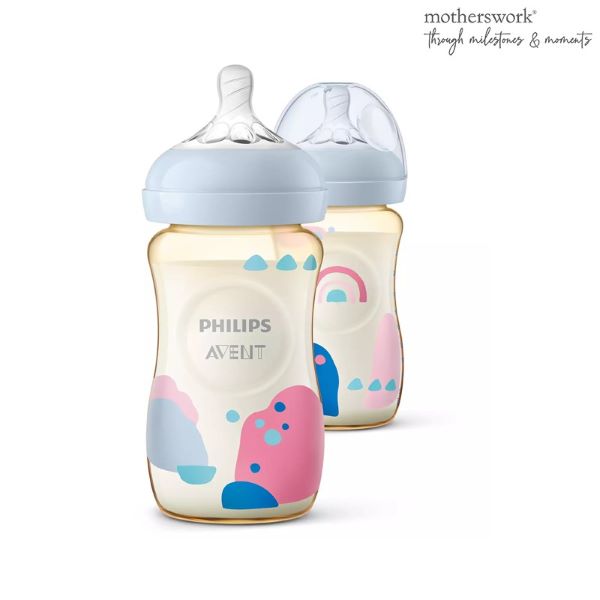 Baby bottles are an essential item that parents-to-be will definitely need, which makes this a perfect baby shower gift idea in Singapore. To make this gift more thoughtful, we recommend buying a baby bottle that uses teats that resemble natural breasts, such as the Philips Avent Natural PPSU Baby Bottle (available on Motherswork Official Store). It sports a skin-soft, breast shaped teat that allows for a natural latch. This comes in especially handy when new moms alternate between breastfeeding and bottle feeding. They'll surely thank you when their baby eases into bottle feeding easily with this baby shower gift in Singapore!
41. Toddler Backpack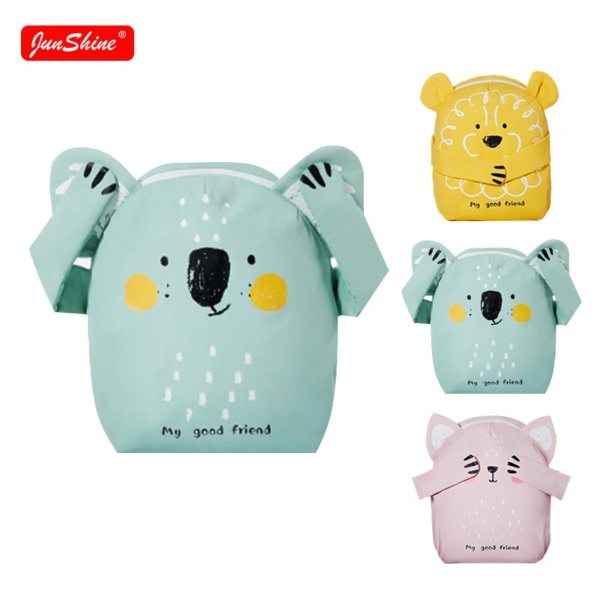 We can't forget the Junshine Baby School Bag (available on Junshine Official Store) when it comes to the best baby shower gifts in Singapore. This is a toddler backpack that's perfect for the little tot especially when they've learned how to walk. It'll take a small load off the parent's shoulders as their child can now help carry some of their necessities around. From a small packet of wet wipes and maybe even an extra set of clothes, this toddler backpack is going to be a dream for the parents!
42. Little Big Feelings Emotion Management Books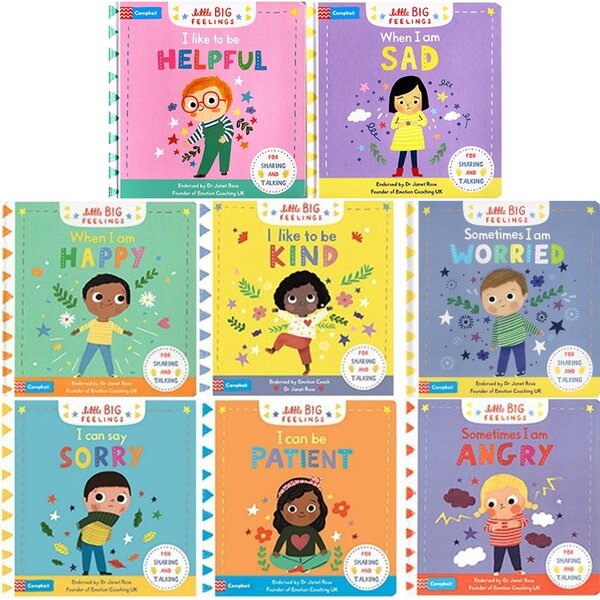 Learning to identify emotions is an important skill, so why not begin at a young age? The Little Big Feelings collection of Emotion Management Books (available on Caden & Caelyn's Trove) is the ideal way to teach children about their emotions, with simple text and vibrant illustrations. Endorsed by Early Years expert, Doctor Janet Rose, children will learn to recognise various emotions such as anger, kindness and patience. There are also tips to help kids understand and cope with their big – and sometimes tricky – feelings! Emotion books will no doubt serve as great support for new parents who need extra guidance in teaching their young ones. 
43. Frozen Colouring Book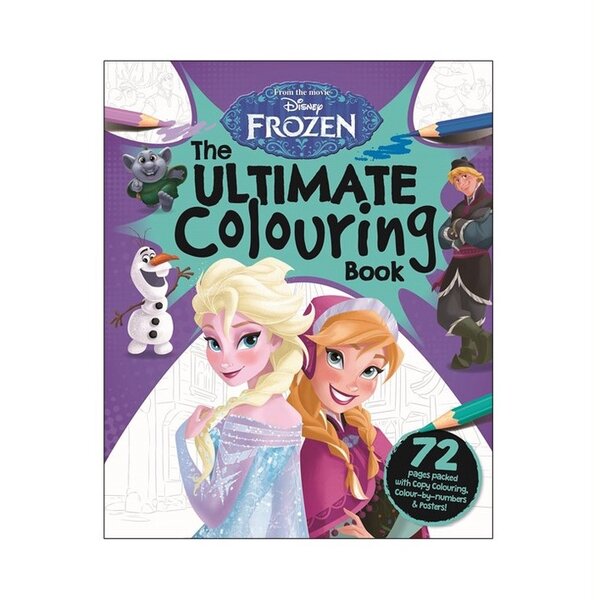 Sometimes new mamas can use a distraction as they catch a breather from a long day of work; you can help to keep their newborn entertained by gifting a colouring book. Bring the magic of Frozen to life with this Disney Frozen Ultimate Colouring Book (available on StarNight)! With over 72 pages to explore, this fun-filled Frozen colouring book can help develop children's creativity while also keeping them occupied all day. Be sure to grab a set of colour pencils with this baby shower gift and you might just have a little artist in the making!
Delight parents-to-be with these thoughtful baby shower gift ideas
From baby gift hampers to infant formulas, we hope this list of baby shower gift ideas will help you pick out the best gift in Singapore for the new mom and dad! You may also want to check out some of the best newborn diapers and best educational baby toys if you need more inspiration for the baby shower gift! Thinking about giving the new parents a delicious treat? Visit these Chinese restaurants with private dining rooms or spoil them at one of these best high tea places in Singapore! For extra savings, head over to our Great Shopee Sale where you can snag baby shower gifts at irresistible discounts! Don't forget to sign up for our Mum's Club to receive monthly vouchers and enjoy exclusive prices!
This article was updated on 15 June 2022. Additional research done by Caryn Tan.