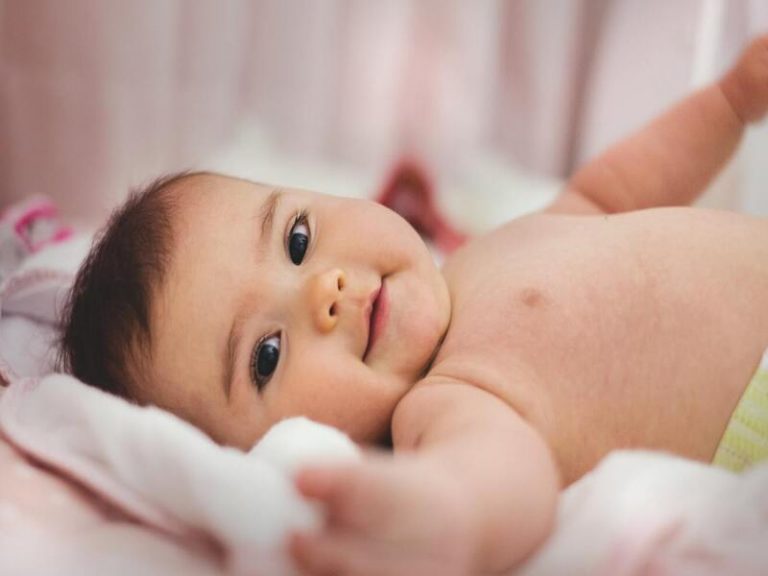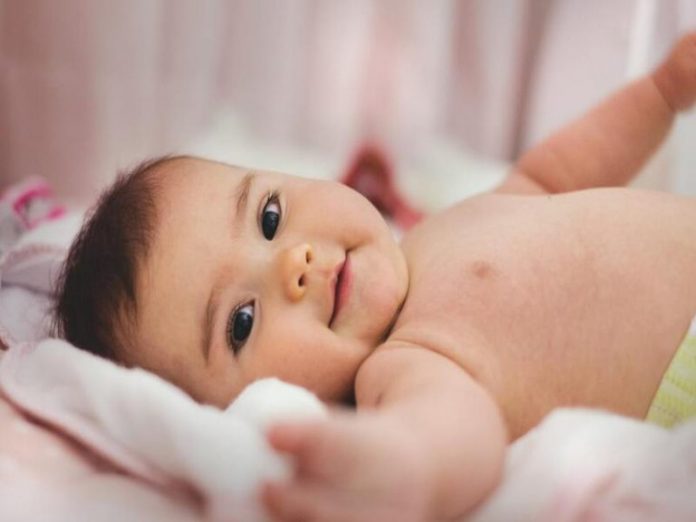 On the hunt for some of the best baby monitors? Unless you share the same room as your baby, it can be distressing not having eyes on your little bub 24/7 — especially during sleep or nap time. What if your baby needs you in the middle of the night and you're too far away to even hear your baby crying?
Baby monitors are an excellent way to stay connected with your little one. They're designed to give you peace of mind even when you're not physically near your baby. Find both video baby monitors or only audio ones. We've curated a list of the best baby monitors you can get in Singapore so you don't have to search high and low!
Keeping tabs on your newborn just became so much easier.
Sleep better with the best baby monitors in Singapore
1. Philips Avent Dect-Baby Monitor SCD710/05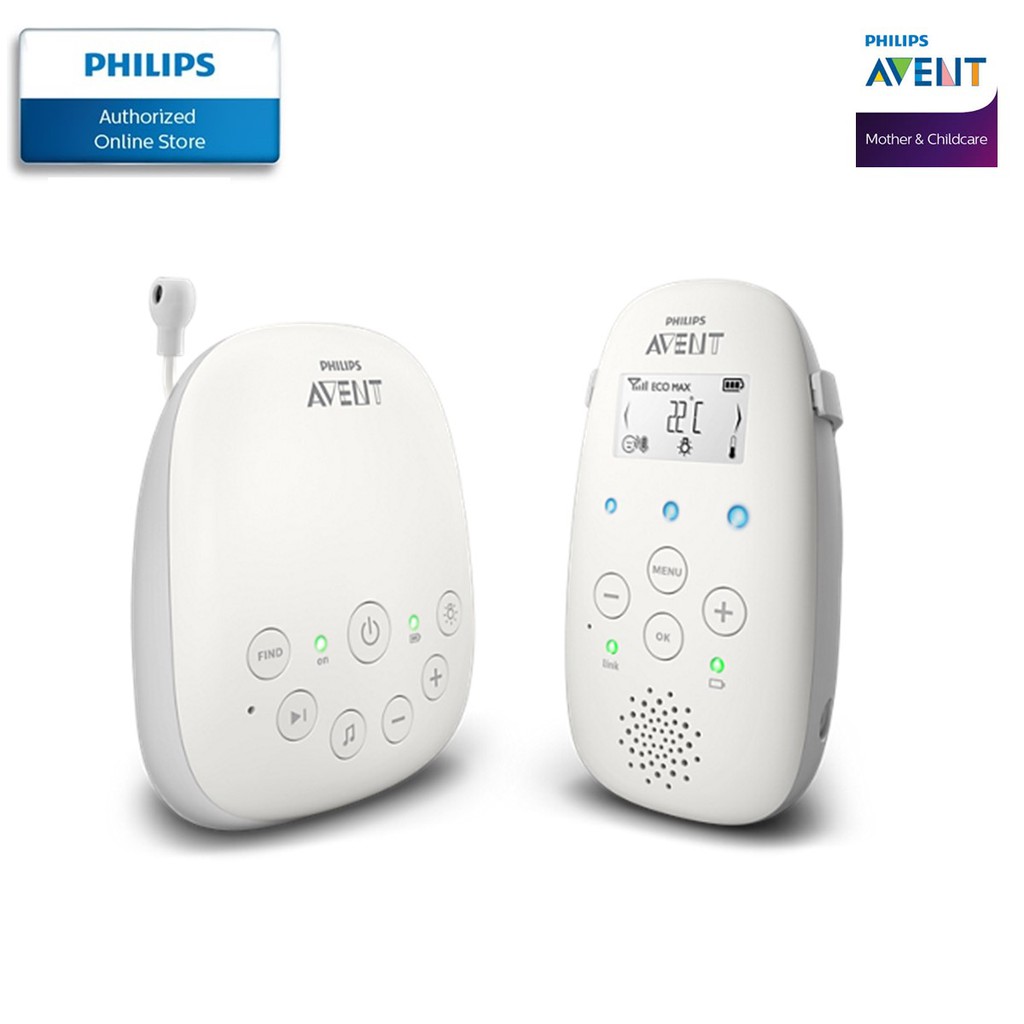 The Philips Avent Dect-Baby Monitor SCD710/05 (available on Philips Certified Store) provides a private, secure connection with the DECT technology ensuring you're the only one listening in. Although solely an audio baby monitor, it provides crystal clear sounds so you can be alerted of any activity in your baby's room.
There are several amazing features about this baby monitor, including its far-reaching indoor and outdoor range (50m and up to 330m respectively) and the Talkback function. When your baby's fussy, sometimes all the little tot needs is your soothing voice — and that's where the Talkback function comes in handy!
On top of that, the Philips Avent Dect-Baby Monitor SCD710/05 offers five comforting lullabies to calm your baby to sleep when you're not around. Prefer cordless monitoring? A full charge of the parent unit can last for 18 hours so you can keep an eye on your baby throughout the night!
2. KODAK CHERISH C220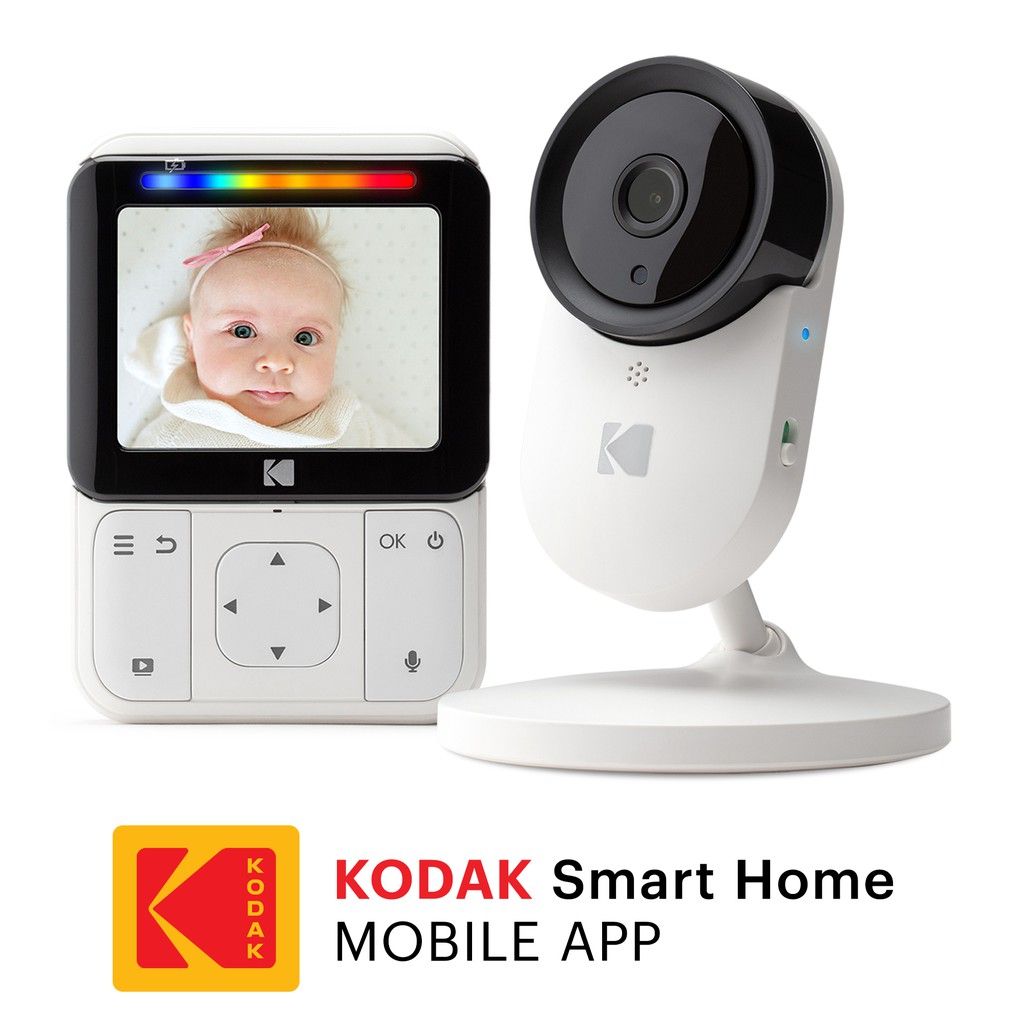 There are many things going for the KODAK CHERISH C220 (available on Kodak Official Store). It has built-in rechargeable batteries in both the monitor and baby camera with four-hour and five-hour battery life respectively. While its crystal-clear 720P HD images are projected on a 2.8-inch screen while motion and sound notifications are sent directly to you on the Kodak Smart Home App on your smartphone. This gives you the peace of mind to go about your day without having to stand guard by the baby camera.
Not only does the Kodak Cherish C220 Monitor offer excellent sound and video quality, but it also provides a two-way communication feature just like many other baby monitors on the market. The wall mount it comes with also gives you a 'bird's eye view' of your child and helps avoid any mishandling of the monitor by your little bub.
3. Xiaomi Xiaofang IP Camera Baby Monitor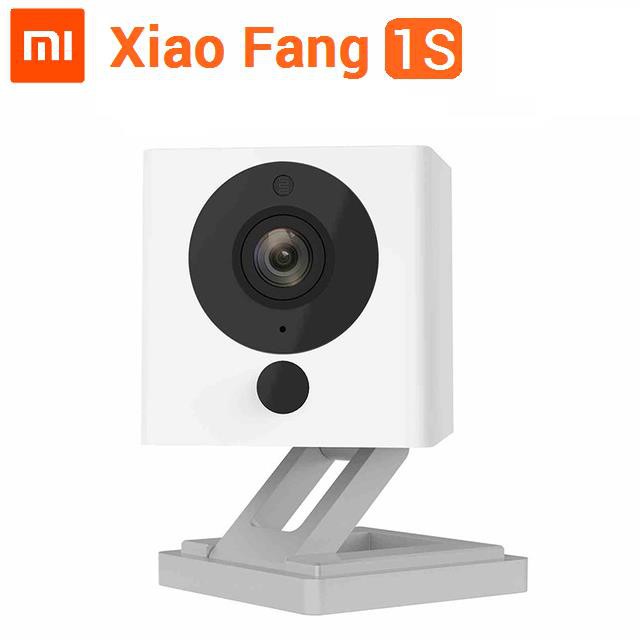 If size is a big factor in choosing a baby monitor, go for Xiaomi Xiaofang IP Camera Baby Monitor (available on sg.bestseller), which measures only 5 x 5 x 5.6 cm. You can be assured of its quality performance with its 1080p resolution and CMOS sensor which provides clear footage and images. Tired of squinting your eyes because of grainy footage at night? Xiaomi Xiaofang baby monitor ensures your baby's safety through the night vision feature and allows you to monitor your baby at night within the range of nine meters!
You'll receive timely alerts when unusual movements are detected! What's more, through two-way communication you can quickly calm your baby down with the built-in microphone.
Happen to own other Xiaomi smart devices? Just download the Mi Home app and you'll be able to efficiently connect and control these devices on your phone all at once!
4. Motorola MBP161 Timer Audio Baby Monitor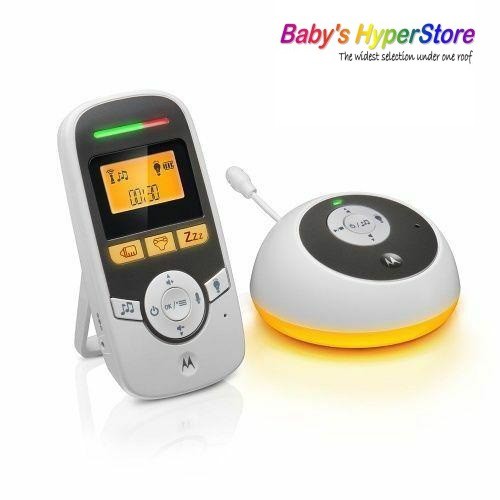 Not too fussed about a baby camera monitor? Then the Motorola MBP161 Timer Audio Baby Monitor (available on Baby's Hyperstore) may just be the best baby monitor for you in Singapore. The parent unit of this baby monitor includes a high sensitivity microphone and an out-of-range alert so you can be alerted of any sounds from your baby's nursery. On the other hand, the baby unit has a night light and can play five melodies to soothe your baby into sleep. Is your baby still fussy? Talk to them through the two-way speaker and coax them into falling asleep.
What makes this baby monitor stand out from competition are the three activity timers. You can pre-set alerts for feeding, napping or diaper changing. The monitor will sound when it's time for each activity. This helps you set a routine with your baby and frees up time to get other chores sorted. Check out the video for the baby monitor in action:
5. Lollipop Smart Wi-Fi Based Baby Camera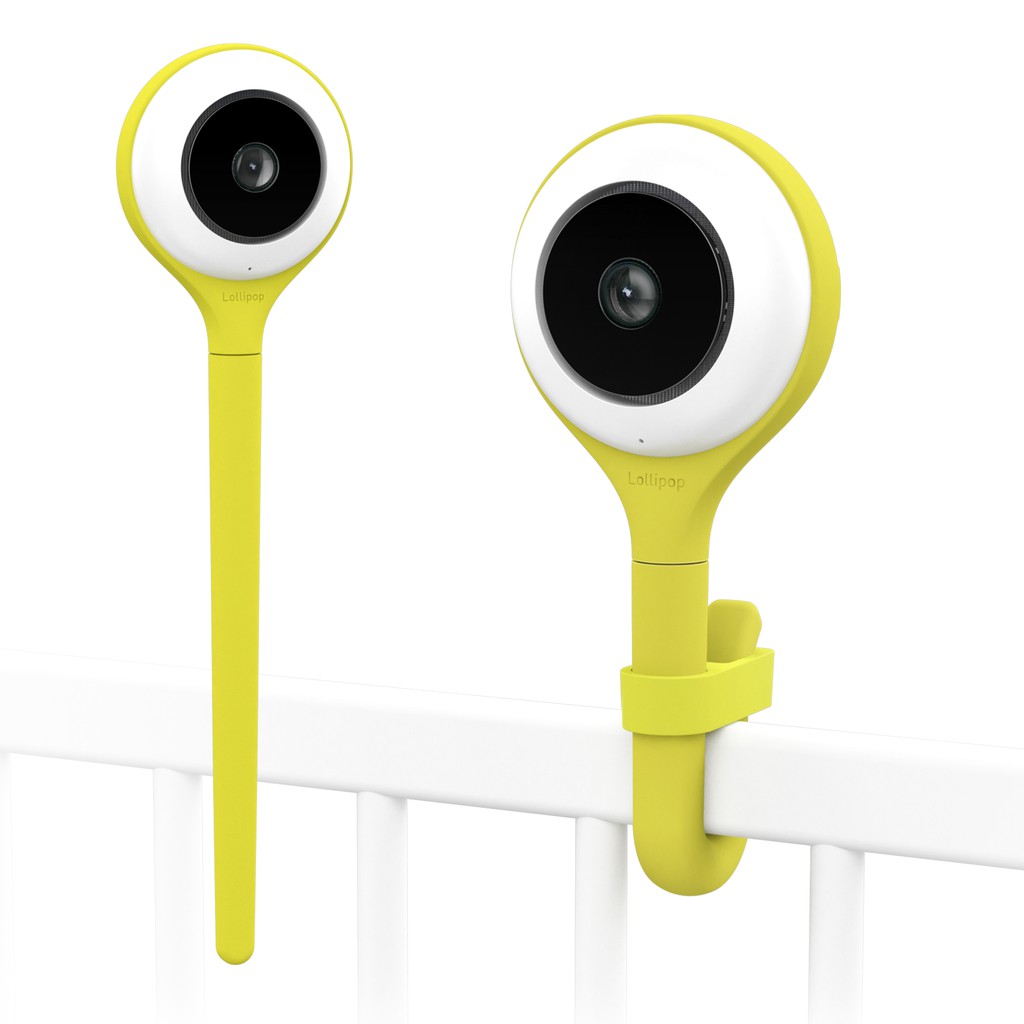 Firstly, how cute is this baby monitor? Available in turquoise, cotton candy and pistachio the Lollipop Smart Wi-Fi Based Baby Camera (available on Lollipop Baby Camera Official Store) is the only one of its kind on the market. This baby monitor comes with at least five mounting options so you can position it whichever way it's most convenient. When it comes to device capabilities, this device records video at 720p resolution, boasts two different night vision infrared settings for both long and short distance monitoring.
Connect your phones to the Lollipop app and get notified by the video baby monitor in the event of sounds or unusual activity. Parents will also appreciate the distinction it can make between baby sounds and ambient noise so you won't be interrupted by false alarms. Smitten by this baby monitor but already have one in working order? Spread the love and gift this as a baby shower gift to other expectant parents!
Are you a baby daddy? This in-depth review of this baby monitor might just win you over!
6. iBaby Care M7K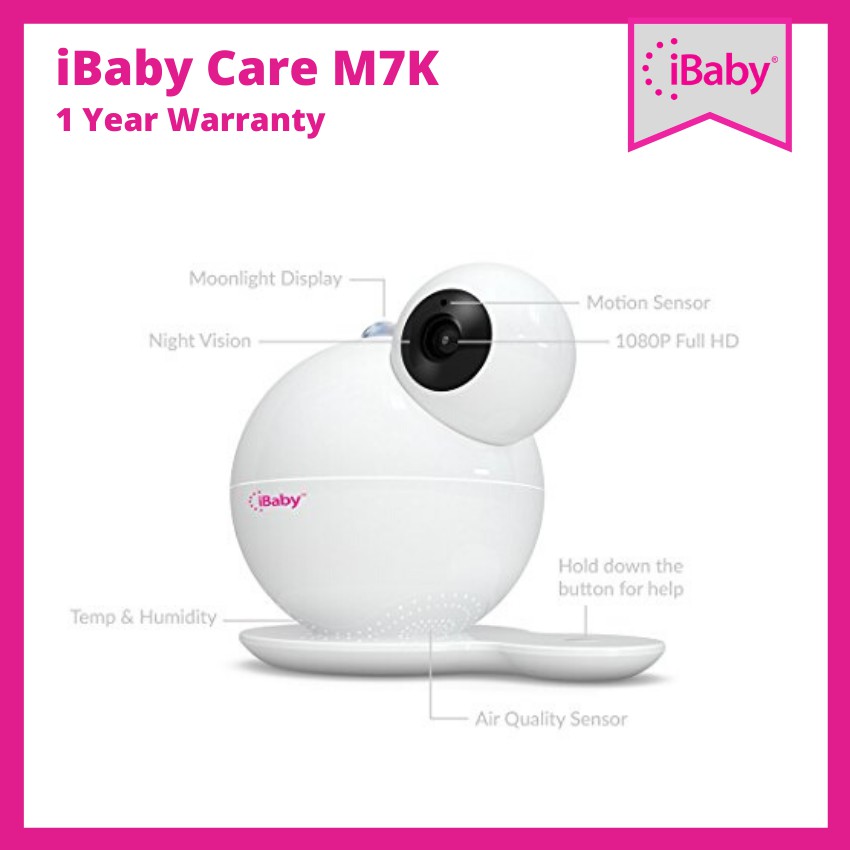 Add the smart iBaby Care M7K (available on Trekvue) video baby monitor to your existing range of smart home devices in Singapore! Besides the regular sound and motion detection, it's jam-packed with a full HD 1080p video resolution with Infrared night vision, 360-degree pan and 140-degree tilt capabilities, smart sensors for the temperature, humidity and TVOC air readings, a handy mall mount kit and more. You can access the video feed from anywhere including from your office or on travels. How neat is that?
Training your baby to self soothe? This baby monitor can also help with that. It features a spate of music, lullabies, white noise, bedtime stories and even a built-in starry night moon and star projector to lull your child into sleep. It's not hard to see why this is one of the best baby monitors around.
7. Netgear Arlo Baby Smart Monitoring Camera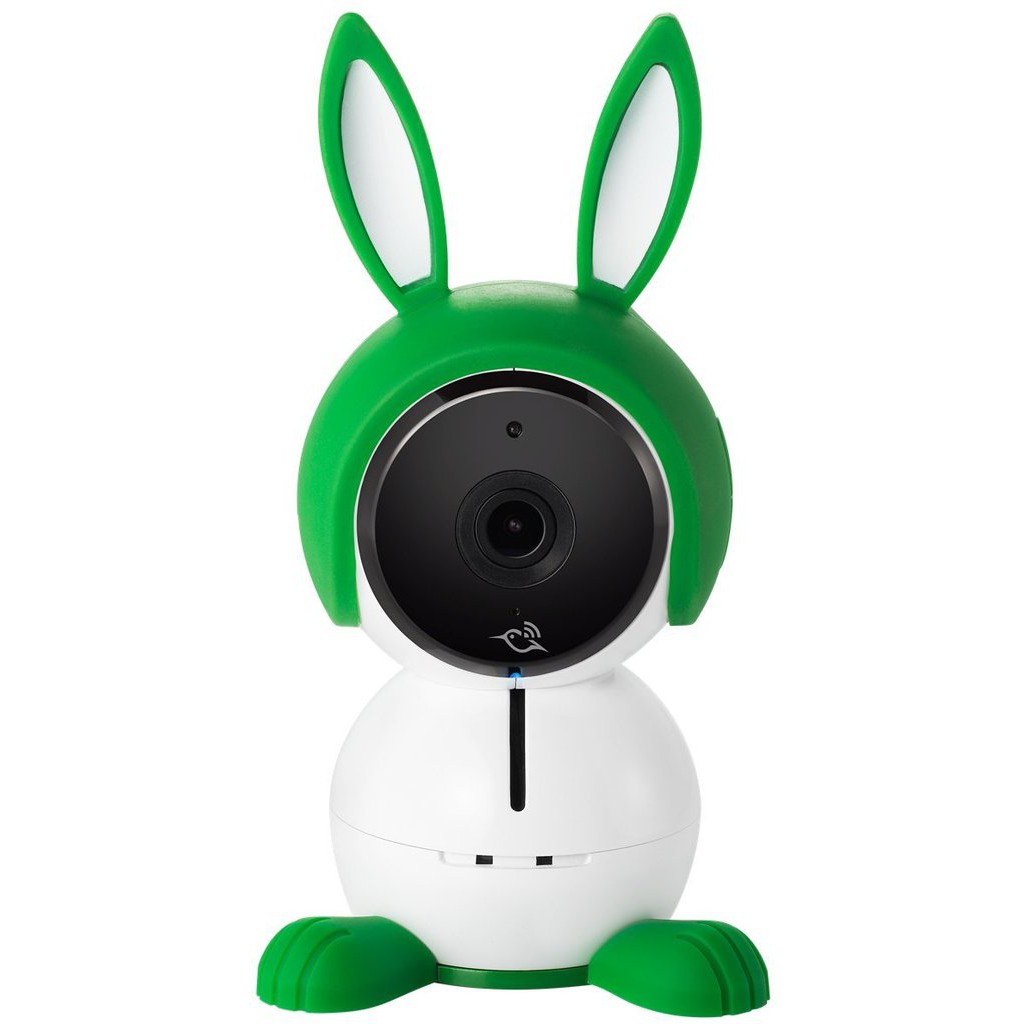 Thinking of investing in a high-end baby monitor? First of all, consider the potential value a baby monitor can provide your family for years to come — beyond the typical functions. Already done that? Then here's why you should get the Netgear Arlo Baby Smart Monitoring Camera (available on v4maaa) — one of the best baby monitors on the market.
If one of your criteria for buying a baby monitor is the design, you're already halfway there! The Arlo Baby is designed to look just like a bunny. But it's not just an adorable toy. The video baby monitor is incredibly functional, packed with all the bells and whistles. It comes with 1080p HD video resolution and boasts night vision up to 15 feet. While you have to manually adjust the pan and tilt, the adjustable range of view is an impressive 130 degrees — enough to cover every nook and cranny of the baby's room!
Additionally, the Arlo Baby has a built-in white noise, nightlight and music player. The nightlight offers a broad spectrum of colours while the music player comes with 10 lullabies. To top it off, the Arlo Baby app allows you to monitor room temperature, humidity and air quality, ensuring your little one is comfortable and happy at all times.
8. 360 D603 Night Vision Smart Baby Monitor Camera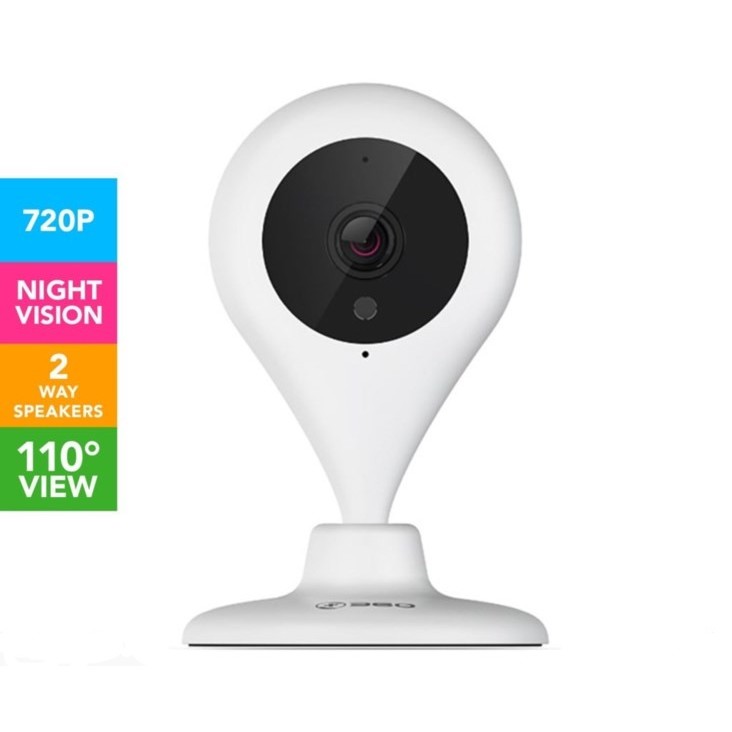 With its strong magnetic base, you can easily attach this 360 D603 Smart Camera (available on GXM Gadgets) anywhere convenient for you. Any new parents will appreciate the night vision and motion detection features as they offer so much more security for their little bubs. Having night vision is vital to let you watch over your baby even when the room is dark. And with motion detection, you can be wary of any unwanted guests or be notified when your baby's moving about too much. Simply pair this baby monitor with the '360 Smart Camera' app and it'll alert you whenever there's a cause for concern.
The 360 D603 Night Vision Smart Baby Monitor Camera also offers two-way real-time communication, where parents can soothe the baby to sleep without actually being there! It's super value-for-money and definitely one of the best baby monitors you can find in Singapore.
9. Infant Optics DXR-8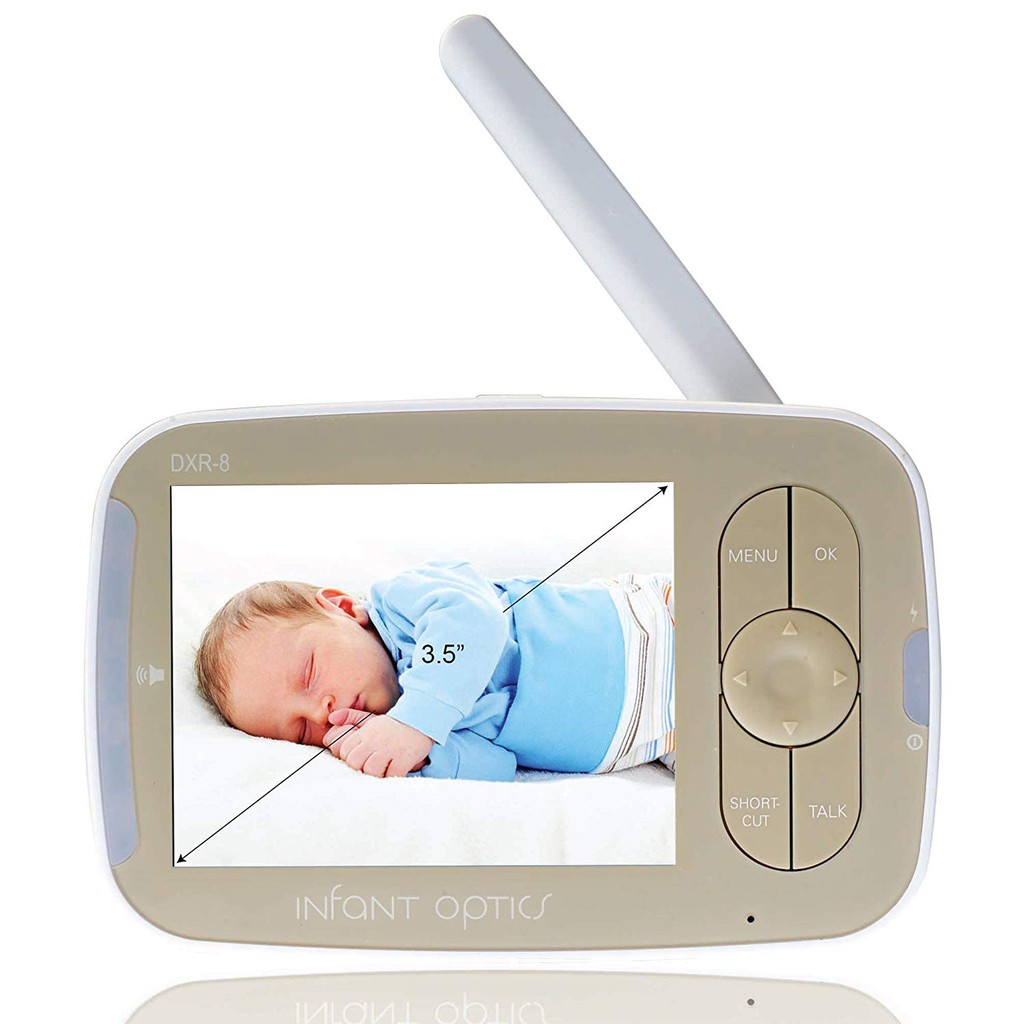 If you prefer a private connection with a traditional parent unit, then Infant Optics DXR-8 Baby Monitor (available on Souky) is the one for you! The best part about this baby monitor is its zoom lens, which you can use to watch your baby up close. Even when the parent unit is switched off, you can still hear the sounds coming from your little one. On the flip side, the video quality isn't the best. Yet, parents still love this because it's simple to use and easy to set up!
You can also rotate the baby monitor through the parent unit, which is especially useful if you want to monitor two kids across the room simultaneously. With this baby monitor, you also never have to worry about your baby feeling too cold or warm as you're able to monitor the room temperature anytime you need to.
Alternatively, turn your old smartphones into a baby monitor!
Ultimately, the most essential thing about baby monitors is to keep an eye on your little one. And an old smartphone can do that too! All you need are two smartphones, an internet connection and one of these apps: Baby Monitor 3G, Cloud Baby Monitor or Baby Monitor Annie. Through these apps, you can talk to your baby and play lullabies with just a tap on your smartphone.
If you want to monitor your entire house and not just your baby's nursery, be sure to check out this range of surveillance cameras and home security systems in Singapore.
This article was updated on 2 September 2020. Additional research done by Rajveen Kaur Aujla.