Home automation is all the craze these days. Smart home devices are making home appliances a lot more convenient to operate. Sooner or later you won't even have to get off your couch to do a single thing! But till then, get an early experience of a smart home system in Singapore with these devices!
1. Live like Tony Stark with a smart speaker
Since its release, smart speakers like Amazon Echo have been finding their way into homes. With virtual assistants like Alexa, users can get any information on the fly.
The new Amazon Echo Dot 3rd Gen (available on Bizgramsg Official Store -"Your Trust It Partner") boasts seven microphones with noise cancellation technology. The omni-directional speaker also provides great sound from any angle. But the biggest one-up for the Echo is its compatibility with most 3rd party smart home devices. Need Alexa to turn your TV off? Chances are, it can! Talk about a home automation boost for smart homes in Singapore. Additionally, the more you interact with the Echo, the smarter it gets as it adapts to your speech patterns and vocabulary.
2. Visualise your data with a smart display
If you're looking for smart home devices with more information depth, then try Google Home Hub (available on GeekBite). Google has been giving Amazon a run for its money with its virtual assistant, the Google Assistant. Not only can this device provide visual updates on your queries, but it also acts as the centralised interface for all your smart home devices! This digital helper can also turn into a digital photo frame to showcase your photos in a slideshow – bonus!
3. Handsfree entry with a smart digital lock
Enjoy keyless entry via RFID tags, fingerprints and pin numbers with a smart digital door lock. First-timers can try Samsung's smart digital locks. The SHP lock series features unique innovations in smart digital lock technology. For instance, the Samsung Digital Lock SHP-DP930 (available on eLoad.SG) allows you to enter via RFID tag, fingerprint and the traditional keys. The lock even features a handle for folks who often have their hands full. Instead of placing your goods down and turning a doorknob, simply push the handle with your elbows to gain entry.
4. Beef up your security with an IP camera
Feeling a little unsafe? Well don't be! With a wireless camera for the home, you can always keep track of events that go on while you're away. IP cameras work like traditional surveillance cameras (or CCTVs) but with more functions like night vision so nothing slips past in the dark!
A recommendation would be the Xiaomi Xiaofang 1080PNight Vision WiFi IP Camera (available on GadgetloungeSG). Along with standard basic functions, it also boasts motion and smoke detectors. The IP camera will trigger an alarm or alert you while you're away and if something is amiss. It even has a two-way audio function so that you can talk to anyone through the IP camera via your smartphone. Meanwhile, find out how you can enhance your home security with our guide to some of the best home security systems in Singapore.
5. The perfect temperature every time with a smart aircon controller
There are some things you didn't know you need until you own it — like a smart aircon controller. Often feel like you've stepped into an oven after returning home from a long day of work? Chances are you'll absolutely adore the Sensibo Sky Smart Aircon Controller (available on pearlblue tech Pte Ltd)! This small smart device can control all your home aircons, allowing you to schedule automated operating hours to conserve electricity.
The most powerful function of this smart aircon controller is its ability to turn on the aircon based on your proximity from home! Likewise, it also automatically turns off all aircons when occupants leave the house. Bid adieu to unnecessary electricity consumption and wastage once and for all with this smart home device!
6. Brighten your home with smart colour-changing bulbs
One of the essential smart home devices you must get is a smart light. Once purchased, download the companion app on your smartphone to enjoy some funky lighting. It's also the perfect housewarming gift idea for your tech-savvy friends!
The Philips Hue Gen 3 (available on Saale_Online) even comes with a wide range of colour options! Want to create the perfect ambience for gaming? Pick purple from the app's colour wheel and bam! Purple lighting!
If you are planning to get more than one Philips Hue, then it'll do you good to get a Philips Hue Bridge (available on Saale_Online) as well! What does it do? It's a home automation device that allows you to control all Philips Hue smart lights around the home. You can even configure certain settings for mood lighting. Whether it's disco lighting for a party or soft lighting for a romantic date night, you can easily set the lighting for the mood you're trying to create!
7. Get control of your oral hygiene with a smart toothbrush
You may think that using a smart toothbrush is unnecessary, but it actually helps you take care of your (often neglected) oral hygiene. The Xiaomi Mi Electric Toothbrush (available on Mi Preferred Store) can effectively clean your teeth with customisable brush modes to suit your needs.
The electric brush also has an accompanying app that can monitor if you are brushing correctly – whether you're brushing too quickly, too gentle, too hard, too little and more. This lets you save trips to the dentist, with the app compiling data regularly to help you achieve the smile you want!
8. Conserve electricity with smart plugs
Expand your home automation efforts with a smart plug. Smart plugs let you control the power supply of home appliances. Try the TP-Link HS110 Wi-Fi Smart Plug (available on TP-Link Singapore Official Store)! All you need is the free Kasa App that goes with the smart plug and you can enjoy wireless control of the power supply. You can even schedule the power supply like the smart light switch. It automatically switches off other smart home devices and electronics at the assigned timing, perfect for forgetful folks!
9. Never forget Mr Whisker's meal time again with a smart pet feeder
Since you can automate so many aspects of your home, why not extend this convenience to your pets as well! This PETFUN Premium Feeder (available on SmartPaw), automatically dispenses pet food according to the schedule you set via a smartphone app. That's not all, you can even adjust the food portions accordingly to avoid overfeeding.
The best part about the PETFUN Premium Feeder is that it comes with an in-built HD camera so you can check on your pets remotely through the app. This smart device's two-way audio capabilities also allow you to communicate with your furry pals while you're at work!
10. Automate house chores with a robot vacuum!
Yup, you can even automate house cleaning. Get yourself a robot vacuum like the iRobot Roomba 980 (available on supabot) to schedule cleaning times, configure cleaning preferences and even track the overall cleaning performance. The best part? It's compatible with Alexa or Google Assistant too! You don't have to break the bank to afford a good robot vacuum cleaner. Check out our list of robot vacuum cleaners in Singapore that'll fit different budgets and household needs!
11. More than just a clock
If your smart home in Singapore is already equipped with several XiaoMi smart home devices, why not add on the XiaoMi XiaoAi Smart Alarm Clock (available on 131Express)? Don't be fooled by its simple design, this is no ordinary clock — this voice command smart clock has the power to control more than 100 Xiaomi smart devices at any one time!
Think of the XiaoMi XiaoAi Smart Alarm Clock as a virtual housekeeper who's on standby at all times. Want to switch off your XiaoMi MiJia Bedside Table Lamp (available on 131plus)? Simply let your smart clock know and voila, your room dims and it's time to sleep! This device is also capable of crawling the internet to source for useful information such as road conditions and the latest news so you're kept updated even while rushing out the door in the morning.
12. Cooking made easier with smart equipment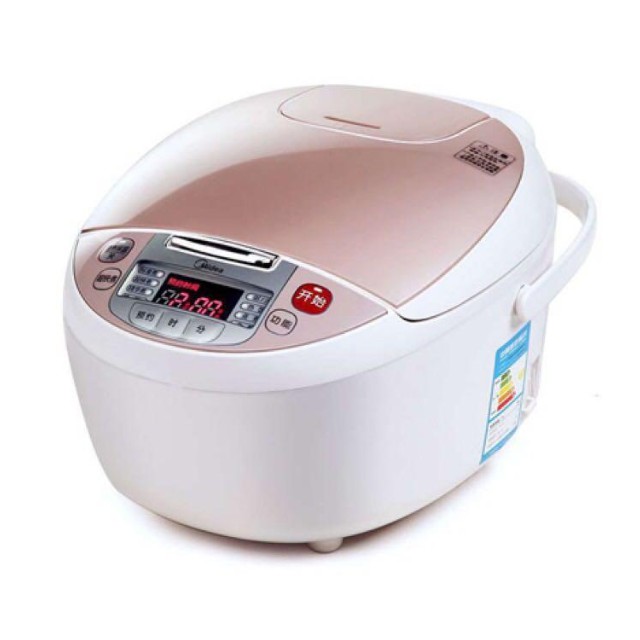 A smart home in Singapore would not be complete without a smart kitchen. Transform your kitchen with the Midea Smart Multi Rice Cooker (available on sgmidea), which features a concave heating element to evenly cook rice. This cooker also has smart temperature control, ensuring your rice is cooked all the way through without leaving any rice residue stuck to the sides. You don't have to scrub the cooker with all your might anymore! 
The coolest part? Simply load it with ingredients and set the time you want it to be ready by. Up to 24 hours later, your porridge or rice is ready to be eaten. Thank you technology for the Smart Pre-set Timer!
13. Get your health and fitness on track with a smart scale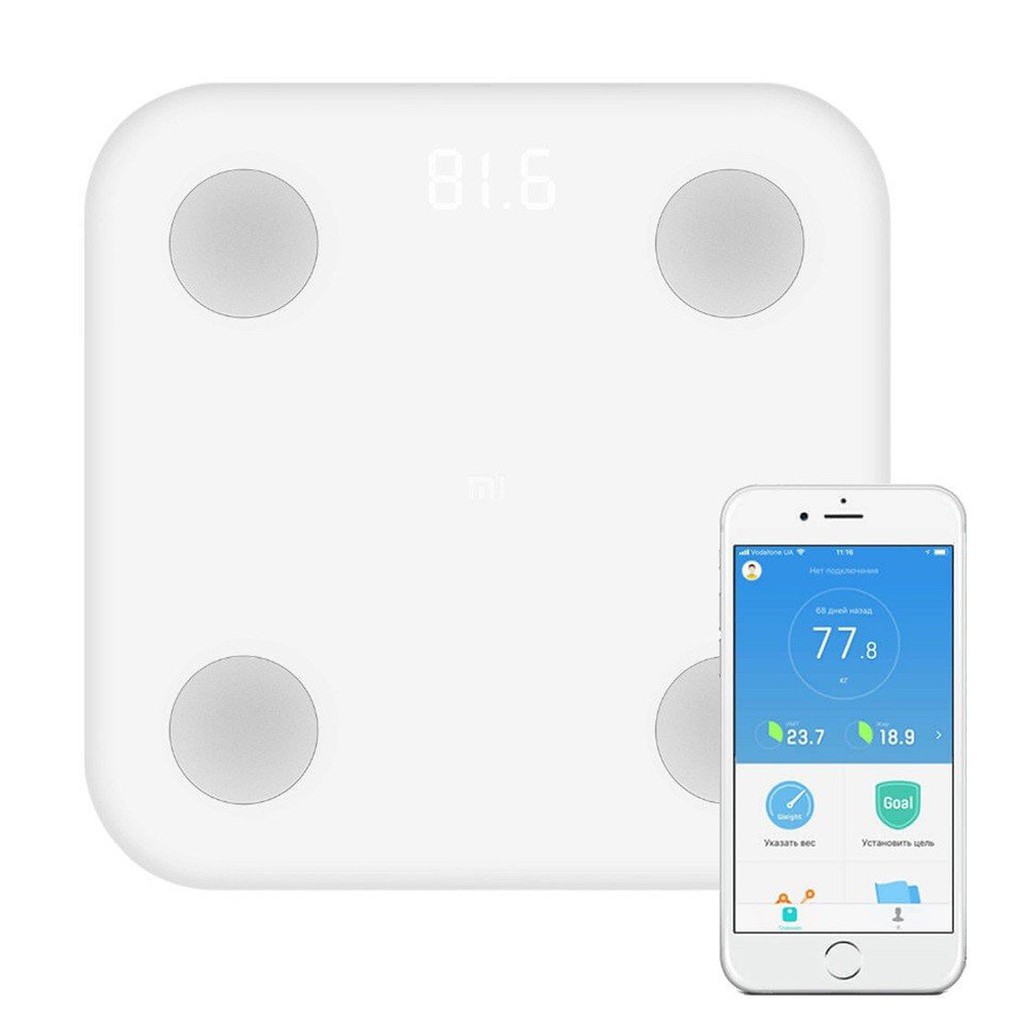 Regular weighing scales may not be for everyone, as it may put off people who are trying to build muscle or big-boned people. However, with a smart scale, you can understand your body composition better. For example, the Mi Body Composition Scale (available on Mi Preferred Store) helps to break down your body weight into 10 different data points, including muscle mass, bone mass, body fat and basal metabolism. 
You can also sync the scale to the Mi Fit app for easier analysis and to track your progress. It also can store information for up to 16 users, which means your whole family (including your aunts and uncles) can join you in your fitness journey!
It's time to step into the future with these smart home devices
With more devices working with virtual assistants, it's the best time to get your smart home ready for the future of home automation. Just got the keys to your BTO? What good timing! With a clean slate, you can easily install any of these smart home devices!
Need more furnishing ideas for your new home? Check out our guide on things you didn't know you needed in your new home! Also, get inspired with our pet-friendly home decor ideas! Alright, enough reading! Time to start transforming your home today!
---
New to Shopee? Get $7 off (min. spend $15) with code*: SMARTHOME
*TNC Applies. Valid for new users from 16 to 23 Oct only.