Beauty without brains is simply not enough. Beyond achieving your dream Pinterest aesthetics for your sanctuary, you want to make your home a functional and liveable one. That's why home automation has been all the craze these days. From commanding lights to turn on to answering calls from your fridge, smart home devices make daily tasks a breeze. Soon enough, you won't even have to get off your couch to do a single thing! Not sure where to start? Read on for our guide on how to build a smart home.
What are smart home devices?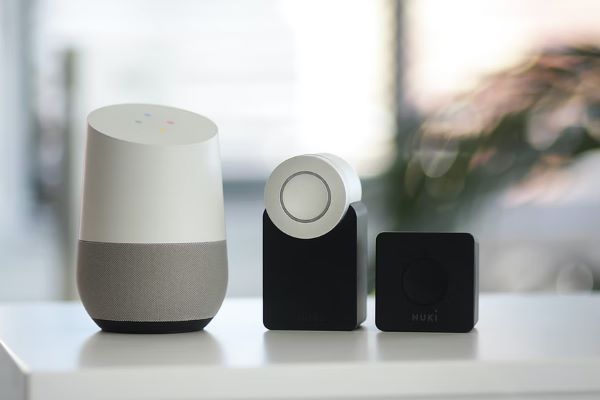 "Hey Alexa, wake me up at 8am tomorrow". Whether it's playing a Spotify playlist, turning off the TV, or unlocking the front door, it's hard to think of what virtual assistants can't do. Smart home devices are electronic gadgets that can be connected to your smart home hub, and automated via voice or app control. This includes lights, kitchen appliances, alarm clocks, television, speakers, door locks, and plugs. 
Are smart homes worth it?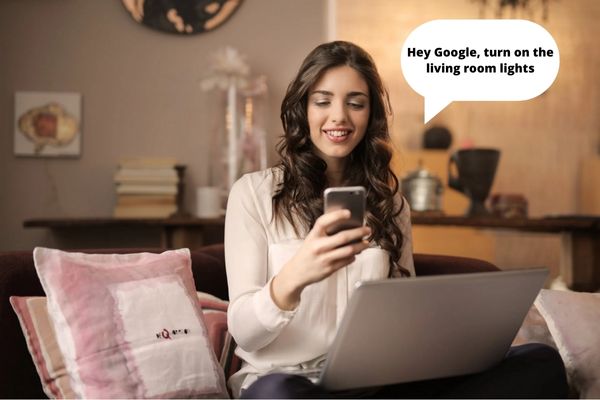 Imagine this: you're rushing out of the house for a meeting and you can't remember if your lights were switched off. Thank goodness though, you can easily check these through an app that these devices are connected to and turn them off without having to make a trip back. For convenience and efficiency's sake, you'll be thankful in the long run that you learnt how to build a smart home during your home reno. Smart home gadgets also allow you to customise settings to your unique needs, which maximises comfort and convenience. Therefore, while smart home devices may cost more, we think it's worth investing in for your new crib.
How to build a smart home in Singapore?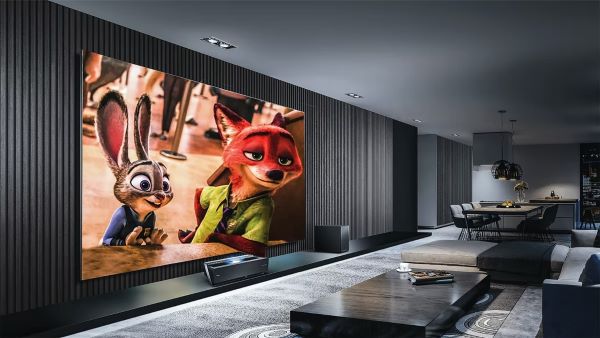 Building a smart home requires lots of configurations and putting together the right setup. Don't be daunted though, take it one step at a time. Here's a simple guide on how to build a smart home for beginners and make it one that anticipates your needs.
1. Choose an ecosystem for your smart home hub
The three main ecosystems for a smart home are Amazon Alexa, Google Nest, and Apple Home kit. If you're wondering how to make your smart home as automated as possible, the first step would be to pick one of these smart home hubs which lays the foundation of all things. It serves as a central system that controls all your smart home gadgets by connecting them together and automating them via voice or mobile apps. They come in the form of smart speakers or smart displays. After you've chosen your ecosystem and hub, make sure to get smart home gadgets that are compatible with it.
2. Setup your smart home devices
The next step on how to build a smart home is to set up your appliances and make them respond to your commands. That said, not every appliance at home needs to be part of the smart home configuration. For those who are on a budget, pick the ones with the most use case and invest your dollars there. For instance, you can start with smart lighting for a start or invest in a smart TV. You can slowly add on more smart gadgets over time. 
You'll also have to name each device you have so that your virtual assistant can recognise them – make sure that you keep track of these and make them easy to remember. Apart from naming them, you can also group them together. For example, you can group all kitchen lights together so you can ask Alexa to turn off all kitchen lights at once. 
How to build a smart home in Singapore: Smart home hubs
1. Amazon Echo 4th Gen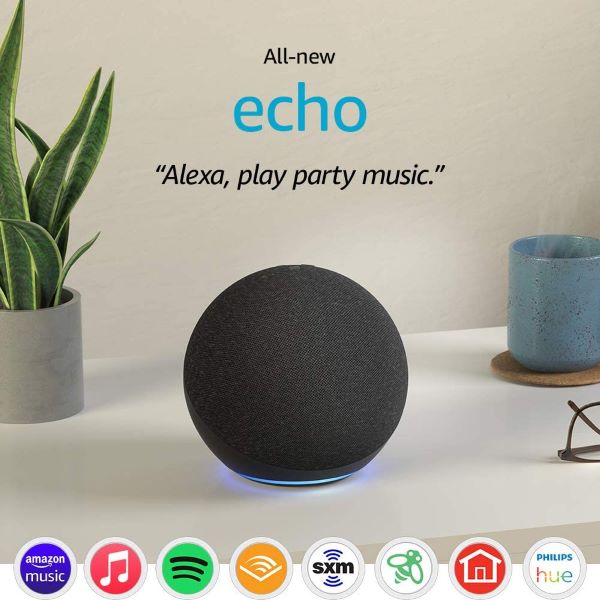 The Amazon Echo 4 (available on Momo Gadgets) is one of the frontrunners for the best smart home hubs in Singapore. With the Amazon Echo 4, Alexa will be your personal PA who can help you check the weather, remind you of your schedule, set alarms, and control your devices. Apart from Bluetooth and WiFi connectivity, this best smart home hub is compatible with Zigbee devices and Ring smart lights for home. Furthermore, it is also a smart speaker with rich sound that fills the house.
2. Google Nest Hub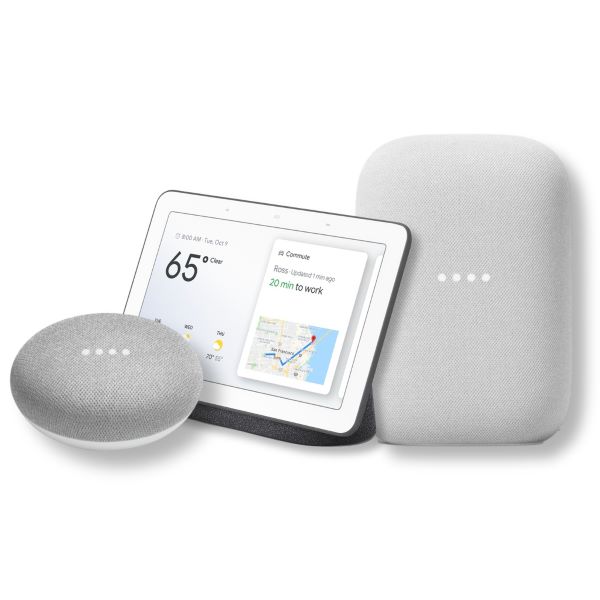 We can't miss out Google Nest Hub (available on GeekBite) which lets you seek help by saying "Hey Google" when it comes to the best smart home hubs in Singapore. It doesn't just offer audio, but also visual display. This gives you the added function of pairing it with your Google Assistant-compatible baby monitors, home surveillance cameras, and video doorbells. Not only can it provide visual updates, the Google Nest Hub can also transform into a digital photo frame to showcase your photos in a slideshow.
3. Broadlink RM4 Pro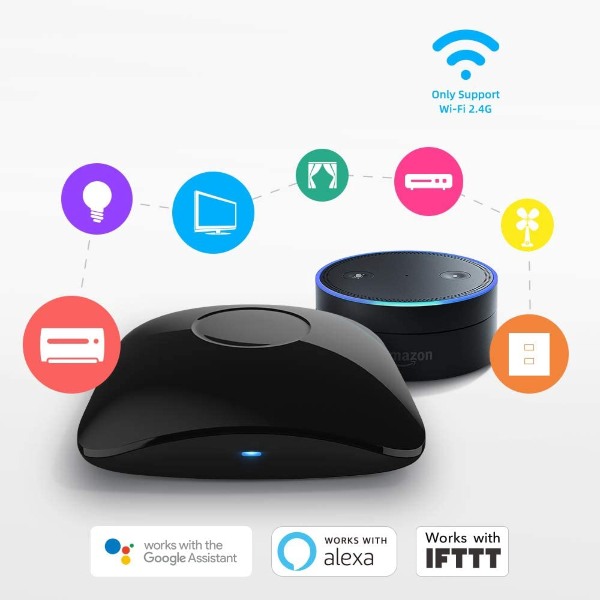 If you're still figuring out how to build a smart home, then perhaps it would be good to start investing in the Broadlink RM4 Pro (available on ezMall Official Store). As one of the best smart home hubs, this universal remote can control all your home entertainment and automation devices through the easy-to-use BroadLink app. Working well with Amazon Alexa and Google Assistant, the Broadlink RM4 Pro also wows with its sensor USB cable that can show the room's temperature and humidity. What's more, it has a zero configuration technology and LED status light that makes it fuss-free to install and use. Colour us impressed! 
How to build a smart home in Singapore: Home security
4. Yale Digital Door Lock 
Have you ever forgotten your keys and had to wait outside your house until someone comes home to open the door for you? With a smart door lock like the Yale RFID Digital Door Lock (available on Yale Official Store), you'll no longer be in such predicaments. Enjoy keyless entry via RFID tags and pin numbers with a smart digital door lock. The Yale digital door lock also informs you whenever an operation is made, such as when different sets of numbers are keyed. It also sounds an alarm whenever anyone tries to damage or force the door open. Check out these best digital door locks for other alternatives!
5. Ring Video Doorbell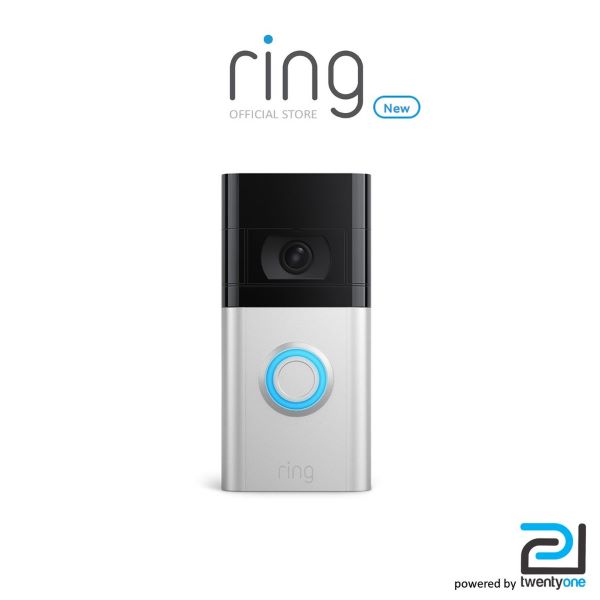 With the IMDA-approved Ring Video Doorbell (available on RING Official Store), you no longer have to run to the door and peek through the peephole when the doorbell rings. The video doorbell allows for two-way communication with the person outside without having to open it – offering convenience and security. The Ring Video Doorbell also boasts crystal clear display with 1080p HD video and motion detection. This triggers mobile notifications whenever motion is detected or when someone presses the doorbell. You can even opt for Ring Protect, an optional subscription that allows you to review footage that you have missed!
6. Xiaomi Mi 360° Camera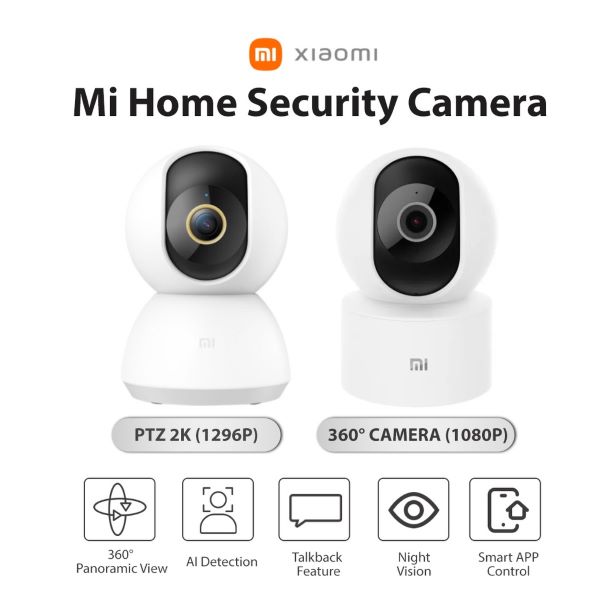 Feeling a little unsafe? Well don't be! With a wireless camera like the Xiaomi Mi 360° Camera (available on Mi TV Official Store) for your home, you can always keep track of events that go on while you're away. IP cameras work like traditional surveillance cameras but with more functions like night vision so nothing slips past in the dark! Additionally, if you have a baby at home who is crying, the Xiaomi Mi 360° Camera  is one of the best baby monitors that will notify you on your phone to attend to your baby! How cool is that?
How to build a smart home in Singapore: Smart lighting
7. Philips Hue White & Color Ambiance Light Strips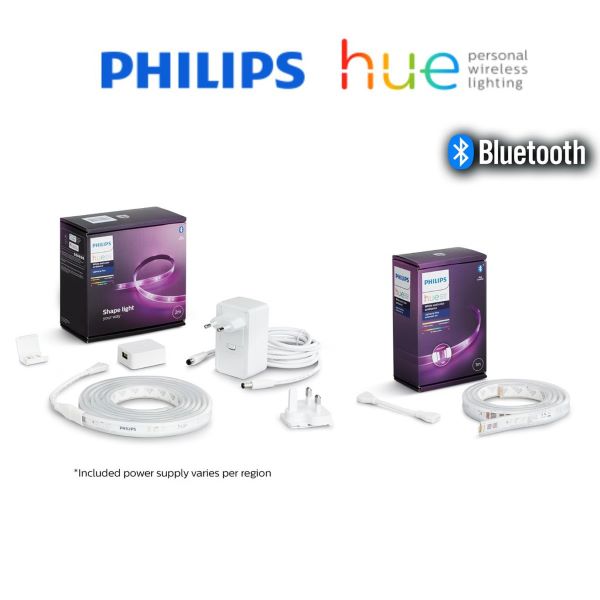 Couples, you don't have to argue over who should turn off the lights again with smart lighting systems installed in your abode because Alexa will do it for you. The Philips Hue White & Color Ambiance Lightstrip Bundle (available on Philips Lighting Official Store) is one of the best smart lights for home which comes with 16 million colour options! Once purchased, download the companion app to enjoy some funky lighting without having to walk to the switch. Want to create the perfect ambience for an intense gaming sesh? Pick purple from the Philip Hue app's colour wheel!
8. Philips Hue Bridge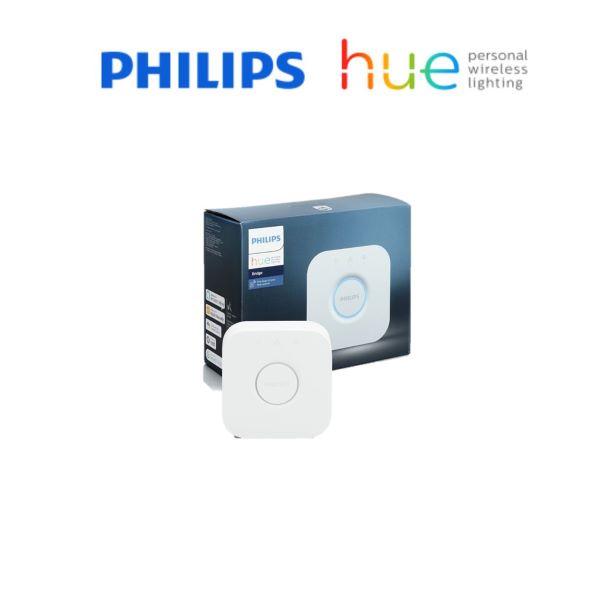 If you are planning to get more than one Philips Hue, then it will do you good to get a Philips Hue Bridge (available on Philips Lighting Official Store) as well. It is a smart home device that allows you to control all Philips Hue smart lights for home by using your phone. You can even configure your own settings for mood lighting. Whether it's disco lighting for a party or soft lighting for a romantic date night, Philips smart lights for home allow you to easily set the lighting for the mood you are trying to create.
9. XiaoMi Mi Smart Bedside Lamp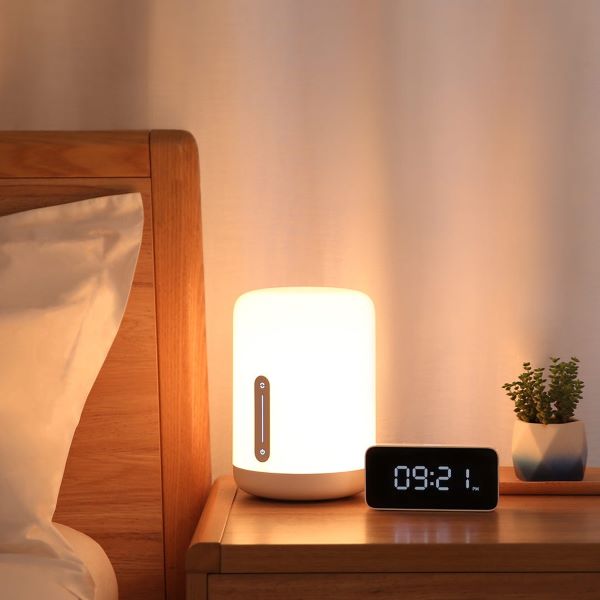 Bedside table lamps are great for helping you relax before bedtime as it provides a warm glow. But you might be wondering, why would I need a smart lamp? Well, if you don't want to get out of bed when you're already on the brink of falling asleep, the Xiaomi Mi Smart Bedside Lamp (available on Mi TV Official Store) will be a godsend. You can control the Xiaomi Smart Bedside Lamp with voice assistants like Alexa and Google Assistant or with the Mi Home App. In addition, with a simple touch and slide, you can adjust it to your desired brightness and colour. As one of the best table lamps, it has a professional light mixing technology where you can choose from millions of colours on the colour wheel for settings like leisure and reading.
How to build a smart home in Singapore: Smart plugs and switches
10. SMATRUL Smart Plug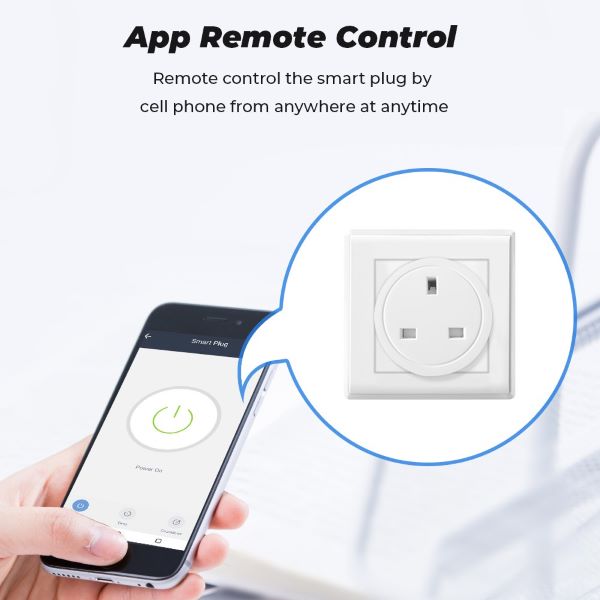 Expand your home automation efforts with a smart plug. The SMATRUL Smart Plug (available on SMATRUL Brand Official Store) lets you command the power supply of all connected smart home appliances via voice control with Alexa. You can also control them via the Smart Life app, which means that you can use it even without a smart home hub. Another useful feature is the power monitor which allows you to track electricity usage at home. With this, you can see which appliances use the most energy and optimise your electricity consumption at home!
11. SMATRUL Smart Wall Switch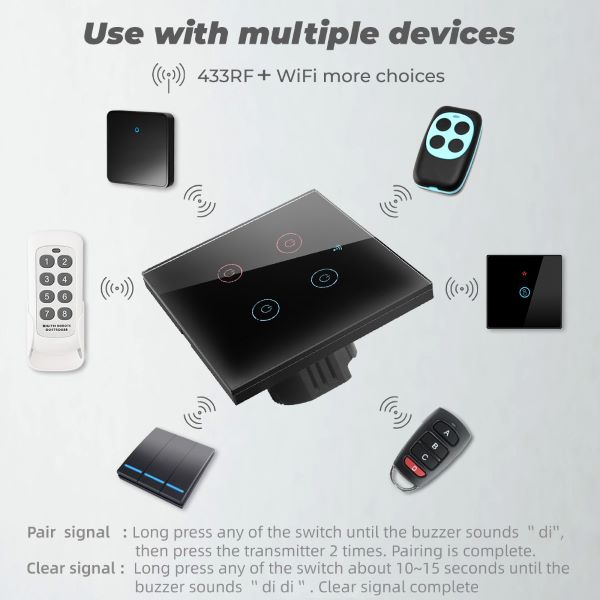 Compatible with Amazon's Alexa and Google Home, the SMATRUL Smart Wall Switch (available on SMATRUL Brand Official Store) allows you to turn off smart home gadgets such as fans and lights with voice control. However, do note that this smart switch only allows you to turn appliances on and off, but not adjust their speed or brightness. Apart from voice control, this smart switch is made of crystal tempered glass which gives it a sleek look. You can also use it to set countdown timers for your devices so that they will automatically shut off.
How to build a smart home in Singapore: Smart entertainment 
12. iFFALCON Google Android Smart TV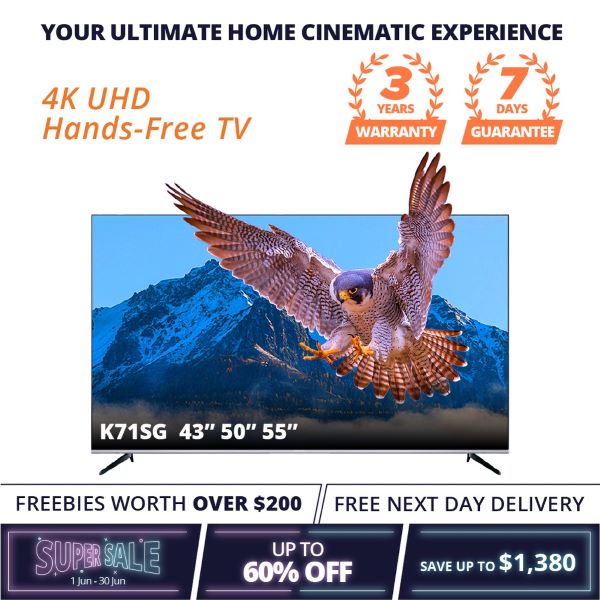 Those who want to enjoy your C-dramas and K-dramas on a huge screen can't miss out on this step on how to build a smart home! Invest in one of the best smart TVs in Singapore like the iFFALCON Google Android Smart TV (available on iFFALCON Singapore Official Store) which has over 5000 compatible apps including Netflix, HBO, and YouTube. We also love its dynamic colour enhancement feature which offers a quality visual experience. Apart from entertainment, this smart TV can also serve as a smart home hub that controls your other smart home gadgets by connecting to them.
13. Sonos Beam Soundbar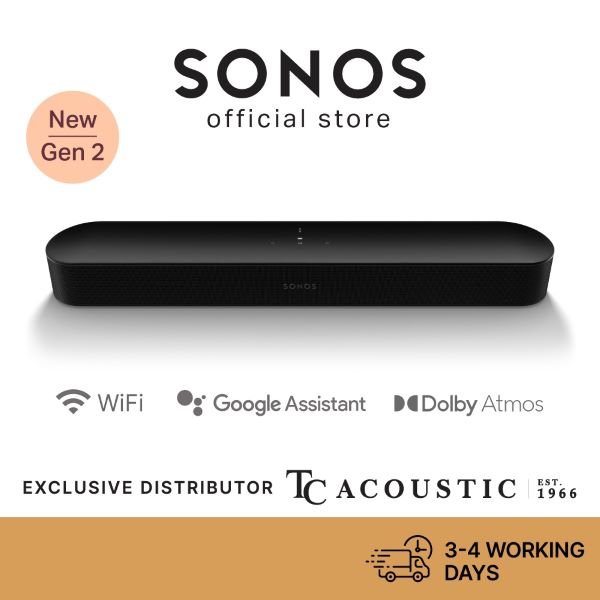 Treat yourself to the full cinematic experience with surround sound "all around you" when you get the Sonos Beam Soundbar (available on Sonos Official Store). Connect it to a smart TV that supports Dolby Atmos content and it is able to offer 3D sound effects such as plane noises coming from over and leaves rustling from under. Furthermore, this smart soundbar also acts as one of the best smart home hubs as it has built-in Alexa and Google Assistant! You can add more soundbars over time which can wirelessly connect together to offer an elevated audio experience.
How to build a smart home in Singapore: Smart kitchen appliances
14. Samsung Family Hub Smart Fridge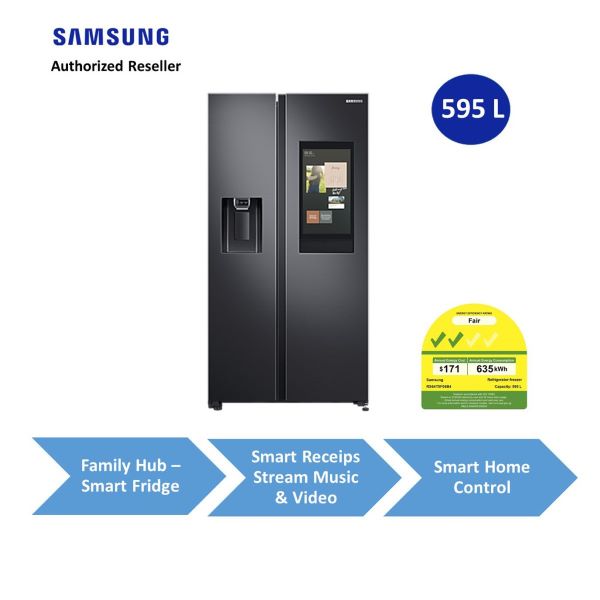 Fans of Modern Family can have your very own Mitch and Cam moment with Bixby (voice assistant) from the Samsung Family Hub 595L Smart Fridge (available on Samsung Certified Store). Priced at almost five grands, this best refrigerator in Singapore is akin to the Chanel bag in the world of fridges – definitely a luxury appliance. Is it worth its salt? Well, it's a game-changing appliance with features like Morning Brief – where Bixby will read out your schedule, the weather forecast, and even food expiration reminders to you. It also allows you to communicate with your family via the app, where you can send memos, hand-drawn sketches, and photos to the fridge. Another highly raved function of this refrigerator is View Inside – which lets you see the content in your Samsung smart fridge from your mobile app. 
15. Russell Taylors Fuzzy Logic SMART Rice Cooker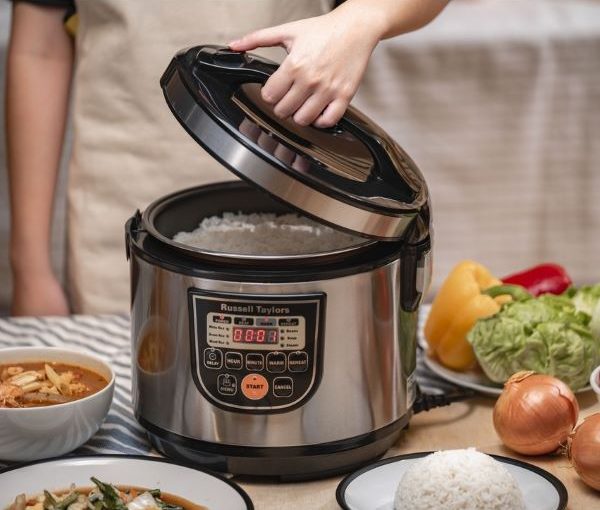 A rice cooker is a must-have kitchen appliance for Singaporean households – and an intelligent rice cooker is what you'll need to complete your smart home. The Russell Taylors Fuzzy Logic SMART Rice Cooker (available on Russell Taylors Singapore) is one of the best rice cookers in Singapore that uses artificial intelligence to provide automated optimisation for precise temperature and timing. This ensures that the rice you cook is always of the best texture. Apart from default settings, you can also explore its other pre-programmed settings for soup, brown rice, and beans!
16. Xiaomi Mi Smart Kettle Pro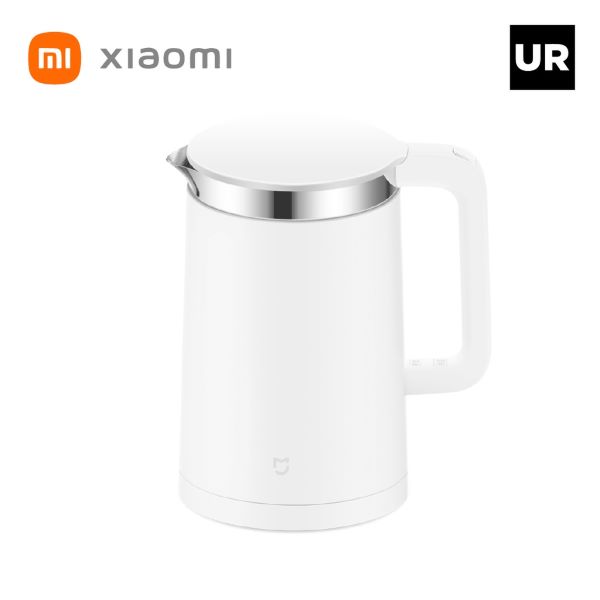 It may seem a little extra to have a smart kettle in your home – but really, the Xiaomi Mi Smart Kettle Pro (available on Urban Republic SG Official Store) does make your life easier with app control. You can set the temperature of the water via your smartphone and keep track of it anywhere. The Xiaomi smart kettle also has essential features that the best kettles in Singapore are equipped with – such as a powerful output that boils water within five minutes and double layered design for insulation.
How to build a smart home in Singapore: Other home gadgets
17. Xiaomi Mijia Smart Toothbrush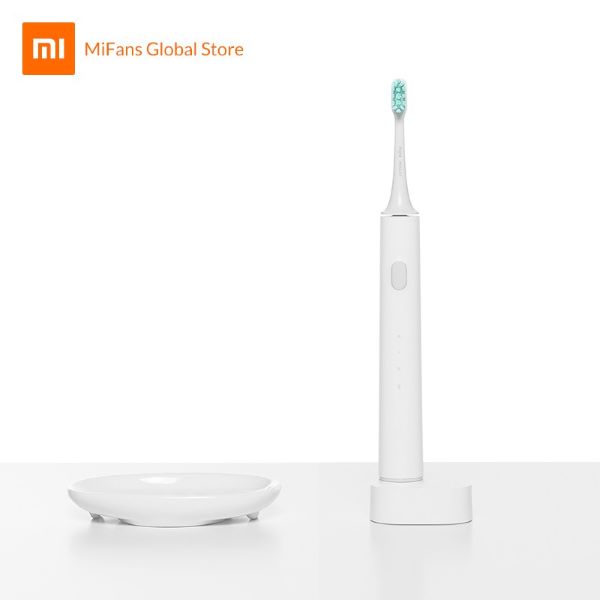 You may think that using a smart toothbrush is unnecessary, but it actually helps you take care of your (often neglected) oral hygiene. The Xiaomi Mi Smart Electric Toothbrush (available on Xiaomi Global Official Store) can effectively clean your teeth with customisable brush modes to suit your needs. The Xiaomi Mi Smart Toothbrush also has an accompanying app that helps to monitor if you are brushing correctly – whether you are brushing too quickly, too gently, too hard, too little and more. This smart home gadget saves you trips to the dentist, with the app compiling data regularly to help you achieve the smile you want!
18. Smart Pet Feeder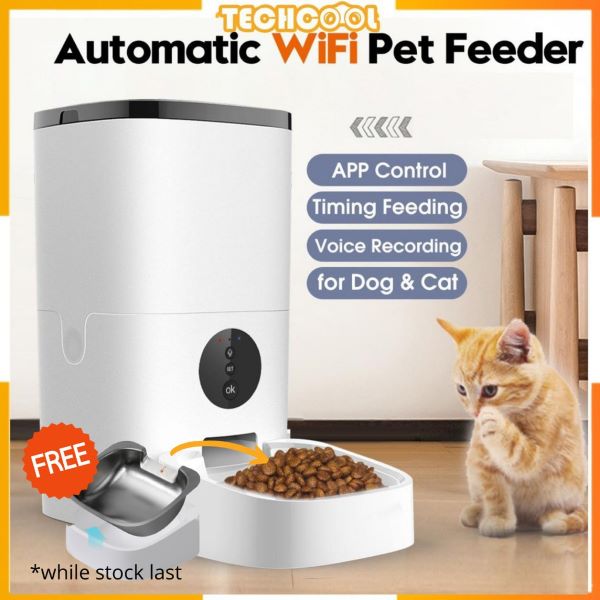 Since you can automate so many aspects of your home, why not extend this convenience to your pets as well! The Smart Pet Feeder (available on TECHCOOL | Life Hacks Product) automatically dispenses pet food according to the schedule you set via its smartphone app. That's not all, paw-rents can even adjust the food portions accordingly to avoid overfeeding. The best part about this smart pet feeder is that it comes with an in-built HD camera so you can check on your pets remotely through the app. This pet feeder's two-way audio capabilities also allow you to communicate with your furry pals while you're at work!
19. ECOVACS Deebot X1 Omni
If you could only automate one thing in your house, it'd probably be cleaning. For that, get yourself a robot vacuum cleaner like the ECOVACS Deebot X1 Omni (available on Ecovacs Official Store) that can be your little helper for all your cleaning chores. Simply command the robot vacuum by saying "start cleaning" and it'll make it go straight to work – that's how to build a smart home that frees you from dreaded chores. The ECOVACS Deebot vacuum cleaner will map out your home after one use so you can also specify which area you want it to clean. After it's done, everything from emptying, cleaning, to water refill are all automated so you won't have to lift a finger!
20. Levoit Core Smart WiFi Air Purifier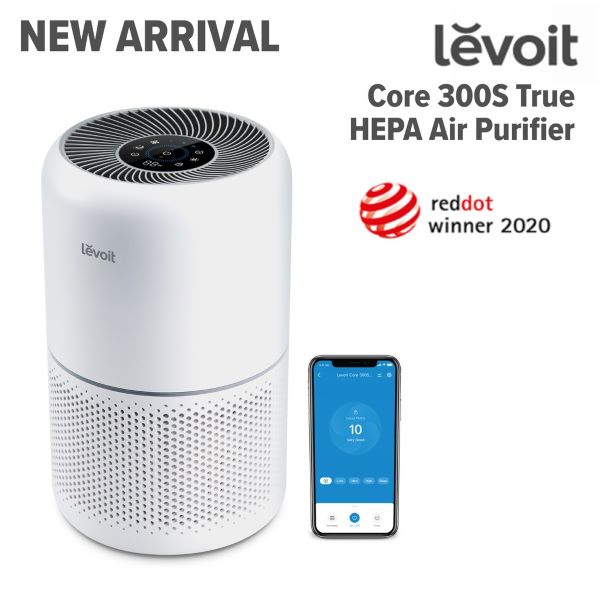 The Levoit Core Smart WiFi Air Purifier (available on BrightVivo Official Store) stands out as one of the best air purifiers with app and voice control. This makes it a great smart home device for those who want to ensure that the air is clean. Apart from that, this air purifier takes things up a notch with a laser sensor that scans the surroundings for airborne particles, providing higher accuracy when cleaning the environment. The Levoit Core Smart WiFi Air Purifier also operates at a noise level of 22dB (the sound of whispering from five feet away) so it won't interfere with sleep or your zoom meetings!
21. Mi Body Composition Scale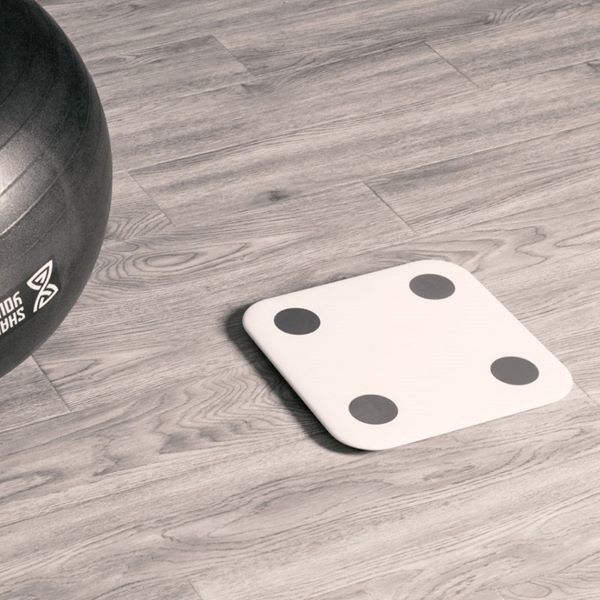 Regular weighing scales may not be for everyone, as it may put off people who are trying to build muscle or those with heavier bone mass. However, with a smart scale, you can understand your body composition better. Take for instance the Mi Body Composition Scale (available on Xiaomi Official), one of the best weighing scales in Singapore which helps to break down your body weight into 10 different data points, including muscle mass, bone mass, body fat and basal metabolism. You can also sync the Mi Body Composition Scale to the Mi Fit app for easier analysis and to track your progress. Additionally, this smart home gadget can store information for up to 16 users. This means your whole family can join you in your fitness journey!
Step into the future with our guide on how to build a smart home
With so many virtual assistants, now's the time to get your abode ready for the future of home automation. Just got the keys to your BTO? What good timing! With a clean slate, you can easily start off with our guide on how to build a smart home. Snag your smart appliances during the Shopee Home Appliance Sale and enjoy exclusive discounts and interest-free instalments plus one year warranty! For more recommendations on home essentials, check out our list of the best dehumidifiers in Singapore and the best air coolers in Singapore.
This article was updated on 15 August 2022. Additional research done by Gabriel Choo.
New to Shopee? Get $7 off (min. spend $15) with code*: BESTSMARTDEVICES22
*TNC Applies. Valid for new users from 9 to 16 Sep only.