Pineapple tarts, bak kwa and lots of steamboat – now that the CNY feasting is over, let's refocus on our diet goals and achieve our desired weight. Still judging your weight by the fit of your old jeans? It's time to get the best weighing scale in Singapore for accurate readings! Discover the different types of weighing scales and learn how to pick the best one for your needs below.
What is a weighing scale used for?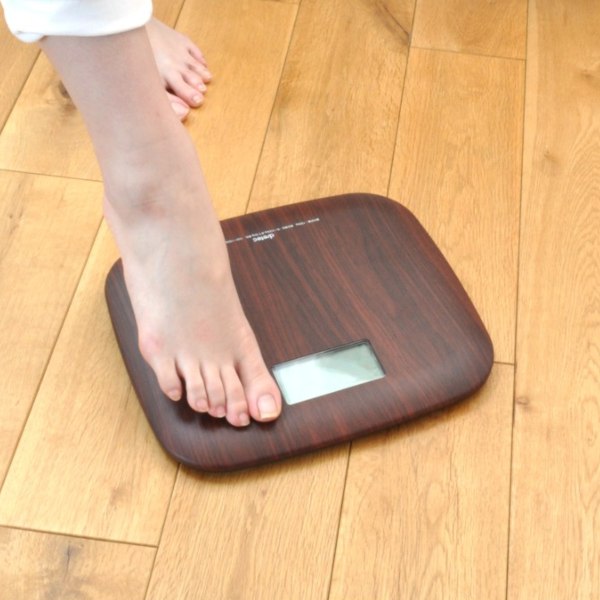 A weighing scale, also known as a bathroom scale, is an instrument used to determine your body weight. It is not only important for those trying to lose weight, it also comes in handy for managing your weight gains and body mass index. 
What weighing scale is better: digital or manual?
As newer innovations come out on the market, picking the best weighing scale in Singapore can be a tough choice when deciding on one to best suit your needs. Accuracy is not the only factor to consider. You should also keep in mind a weighing scale's durability, readability and portability. Here are the differences between the types of weighing scales available in the market:
Types of weighing scales
Method of measurement
Pros
Cons
Manual/analogue/
mechanical weighing scales

Based on the force used to deform the springs within the device

May lose accuracy over time as the springs loosen up

Low readability as the dial swerves when you move

Heavy due to mechanical parts

Requires frequent calibration

Digital weighing scales

Based on the force used to compress the strain gauges

Mostly lightweight and portable

Comes in many designs

High readability

Most accurate

Some models can determine body fat percentage
How do I choose the best weighing scale in Singapore?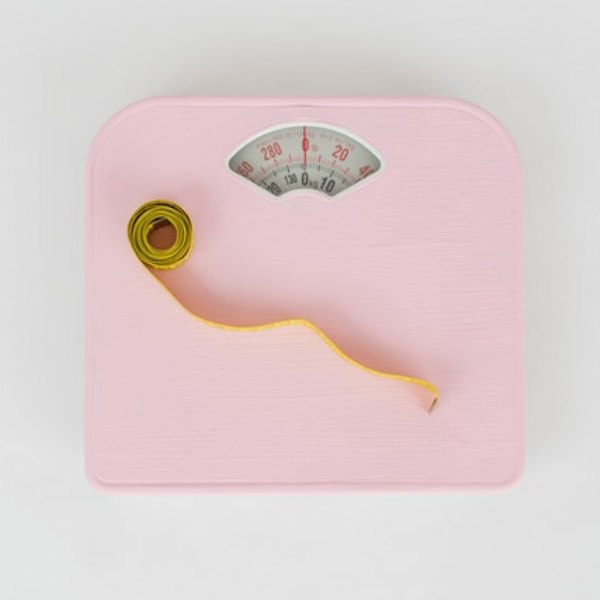 A smart weighing scale with all the bells and whistles may be attractive when you are in the market for a new bathroom scale. However, do you really need all the functions when you're simply looking for a straightforward scale to occasionally track your weight? The best weighing scale in Singapore for you should be one that matches your needs. Consider the following factors when buying a new bathroom scale. 
Even the best weighing scales in Singapore have a limited weight capacity. Most standard scales have a maximum weight of 136kg. Hence, it is important to pick scales with higher weight capacity for more accurate readings if you're on the heavier side. 
While digital weighing scales come with an automatic calibration feature (the device zeros out automatically when you step off to optimise accuracy), this is not really the case for manual weighing scales. The latter requires manual calibration which can be inconvenient and affect the accuracy of your weight measurement. However, manual calibration also offers you more control over the readings and you can calibrate the device to weigh light or heavy depending on the situation. 
Manual weighing scales are as precise as your eyesight. Bending over for a closer look at the readings will affect the position of the dial, rendering your measurement inaccurate. On the other hand, digital scales offer detailed measurements in different metric units. So whether you prefer to read your weight in pounds or kilograms, most digital scales are up for the job. Plus, there's no need to squint your eyes to look at the measurement as the LED screen projects them big and clear! 
Smart digital weighing scales often come with a body fat measurement feature. Known as a body composition scale, the device calculates your body fat percentage by sending a small electric current up your leg and across your pelvis. The device then measures the amount of resistance against the electric current from the body fat as the current makes its way back through your other leg. Greater resistance equates to higher fat percentage. While body fat measurements can be conveniently measured through the best body composition scales, they are only rough estimates and to be taken with a pinch of salt. Nonetheless, body fat measurement is good for evaluating your diet and exercise plans. 
How do I know if my weighing scale is accurate?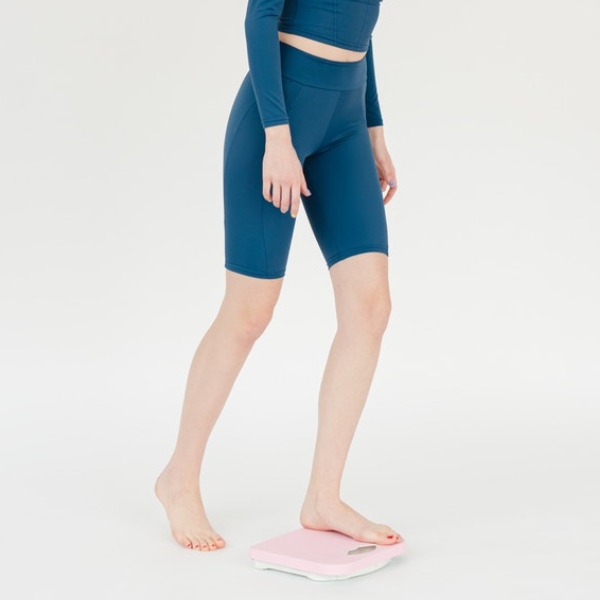 To have a clear picture of your current weight, you need to be able to count on the accuracy of your weighing scale. Here are a few tips to ensure your weighing scale is as accurate as it can be. 
Calibration:

Every time a weighing scale is moved, it needs to be calibrated. This is true for both digital and analogue scales. 

Accuracy:

Double check the accuracy of your scale by weighing an object that you already know the weight of. This can be an unopened bag of rice or even hand weights. 

Placement of your scale:

Placing your weighing scale on soft floorings such as carpets or uneven surfaces can cause variations in weight readings. It's recommended to place your scale on a hard and flat surface such as porcelain tiles, hardwood floors or concrete. 

When to measure your weight:

Try to measure your weight in the morning before consuming anything and after you've emptied your bladder. 

What to wear:

Wear as little clothing as possible and avoid wearing footwear – especially if you're using a body composition scale. 

How to measure your weight:

Stand as still as possible when on the scale, with your weight distributed evenly on both feet. Count to three before checking the readings. 
Best manual weighing scales in Singapore
1. JVD Mechanical Weighing Scale
Hate squinting your eyes to read the dials on a manual weighing scale? You won't have this problem with the JVD Mechanical Weighing Scale (available on JVD Official Store). The extra large dial allows for clear reading with scales for both kg and pounds. This also makes the JVD weighing scale one of the best in Singapore for the elderly with poor eyesight. The device comes with an in-built self-calibration wheel for better accuracy so you need not worry about calibrating the scale yourself. 
2. Endo Mechanical Bathroom Body Scale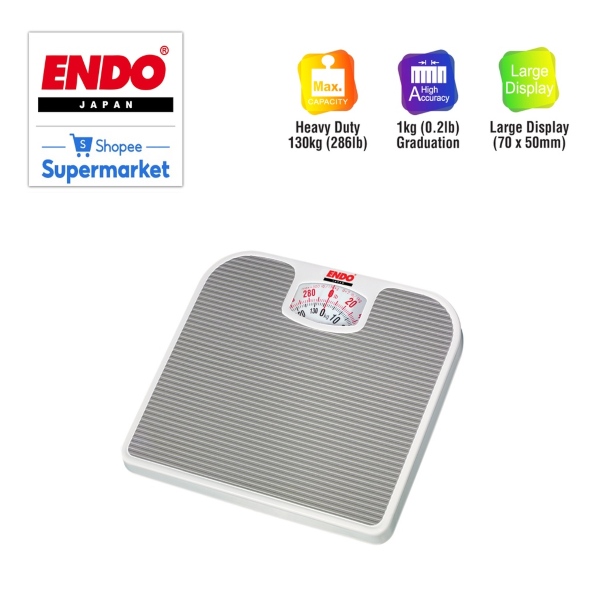 Avoid unwanted accidents on the scale with the Endo Mechanical Bathroom Body Scale (available on Shopee Supermarket). This bathroom scale is specially designed with a non-slip grooved rubber surface for better grip when you step on and off the device. While many scales tend to put the calibration wheel on the underside of the device, this is not the case for the Endo body scale. The calibration wheel can be found on the side of the scale, making it convenient for you to adjust the accuracy of your bathroom scale.  
3. Tanita Household Health Scale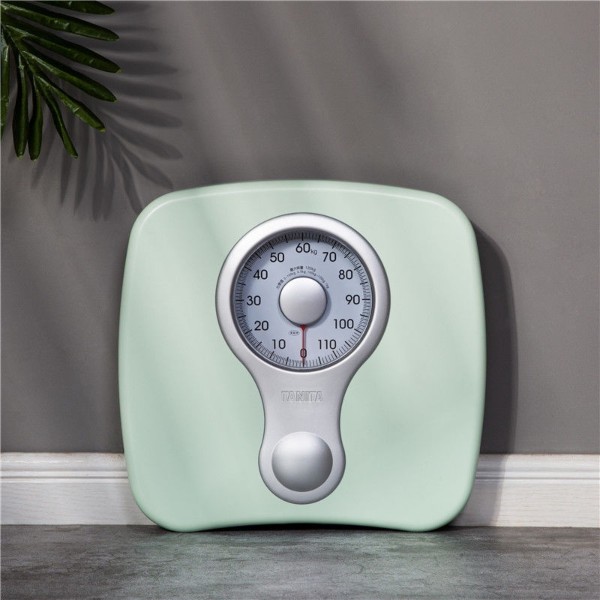 Should you be reading the measurement in pounds or kilograms? Avoid confusion and omit the pounds metrics with the Tanita Household Health Scale (available on Meigu2). With only kg readings, the Tanita body scale has more room for a larger dial for better readability. This well-built body scale is also designed with high-quality parts from Japan and Korea, ensuring long-lasting durability. We especially adore the pastel green hue of this best weighing scale in Singapore which is sure to go well with any home interior! 
Best digital weighing scales in Singapore
4. Aerogaz Digital Bathroom Scale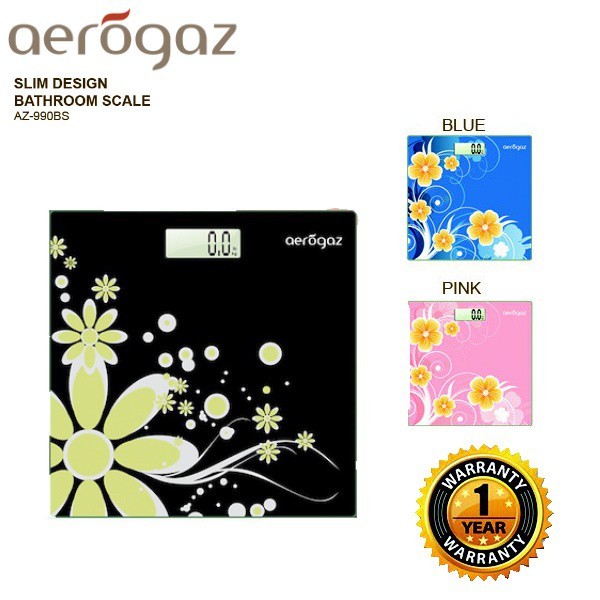 It's rare to see such bold designs in bathroom scales, but the Aerogaz Digital Bathroom Scale (available on aerogaz Official Store) will definitely stand out in your home. Brighten your day with the blue or pink designs or keep it chic with the black Aerogaz scale decorated in pretty floral patterns. Aside from aesthetics, the Aerogaz bathroom scale features a sturdy 6mm tempered safety glass and turns on automatically when stepped on. This is also one of the best digital weighing scales in Singapore in terms of maximum weight capacity, with a wider allowance of up to 150kg compared to the usual 136kg. 
5. Camry Digital Bathroom Scale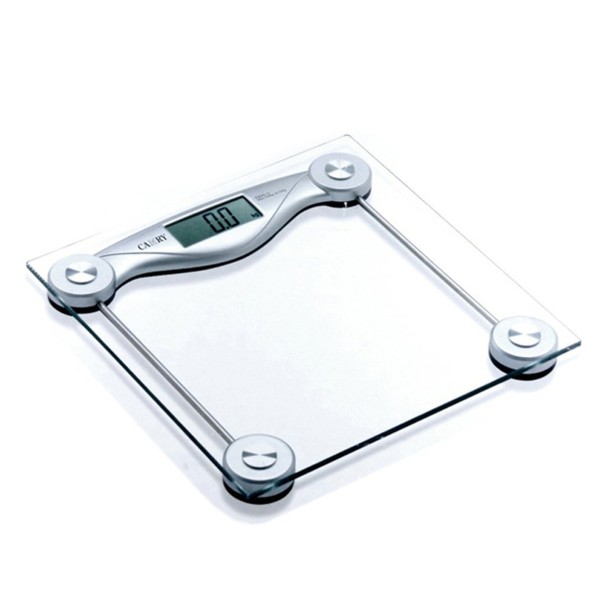 Eliminate the guesswork when it comes to your weight measurement with the Camry Digital Bathroom Scale (available on Shopee Supermarket). Boasting high accuracy up to the nearest 0.1kg with its four high precision strain gauge system, it's no wonder that the Carmy bathroom scale is known as the best digital weighing scale in Singapore. The slim, transparent glass design also looks sleek and modern – perfect for sliding under your bathroom sink for easy storage!
6. DRETEC Dw Easy To Use And Light Digital Bathroom Scale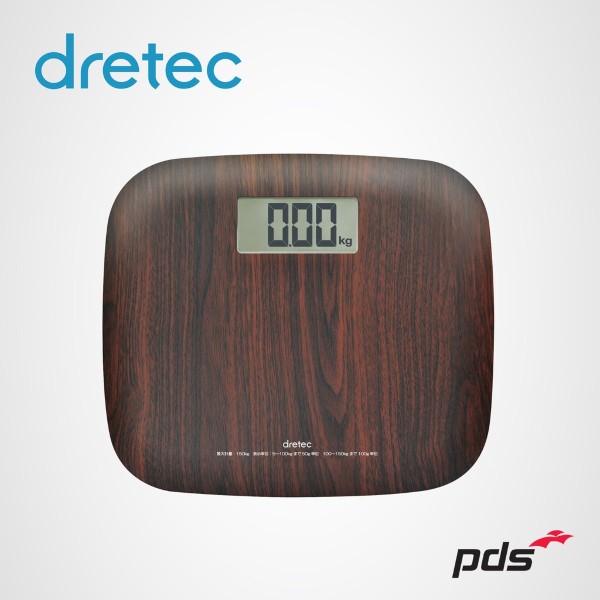 One of the biggest qualms about using a digital weighing scale is its battery life. Thankfully, the DRETEC Dw Easy To Use And Light Digital Bathroom Scale (available on PDS International Official Store) boasts optimal battery conservation. In fact, the device lasts up to a year if you use it four times a day! This best weighing scale in Singapore is also portable and lightweight, weighing about 610g only. 
Best body composition scales in Singapore
7. Canny Wireless Body Composition Scale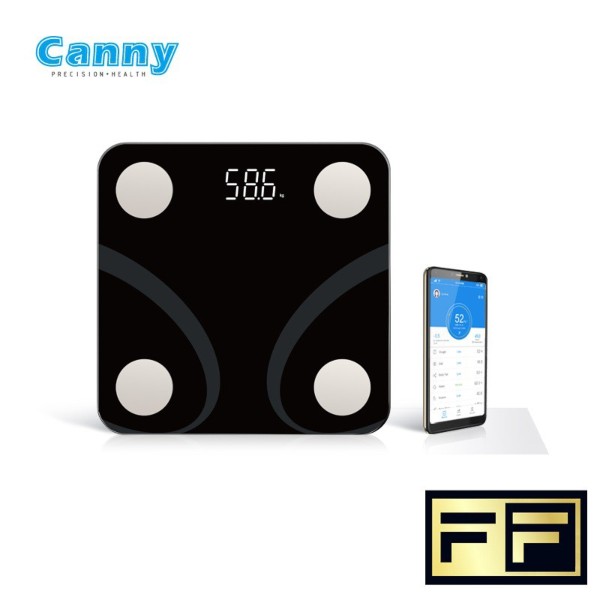 Gain a holistic perspective of your health with the Canny Wireless Body Composition Scale (available on Futuristic Fusion Pte Ltd) which provides insights on 12 essential measurements. Some examples of what this best body composition scale can measure include muscle mass, bone mass, visceral fat, protein rate, BMI and degree of obesity. As your health companion, the Canny body composition scale also syncs to your smart devices via an app so you can have your health data at your fingertips, anywhere anytime! Did we also mention that this scale has a weight capacity of up to 180kg? This is something you don't see often in other scales. 
8. BIOSKIN Smart Body Fat Scale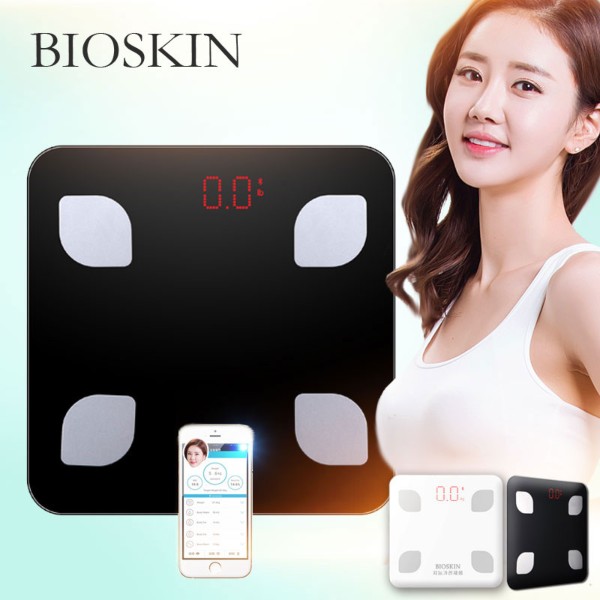 The BIOSKIN Smart Body Fat Scale (available on BIOSKIN Official Store) takes your health analysis to the next level with comprehensive graphs and charts on its app. This allows you to better visualise your weight management progress. To amp up the device's accuracy, ultra-large electrode sensors are used for enhanced data capturing. With useful information such as body water percentage, basal metabolic rate (BMR) and six other measurements, you will find all the data you need to maintain a healthy lifestyle. 
9. Mi Body Composition Scale 2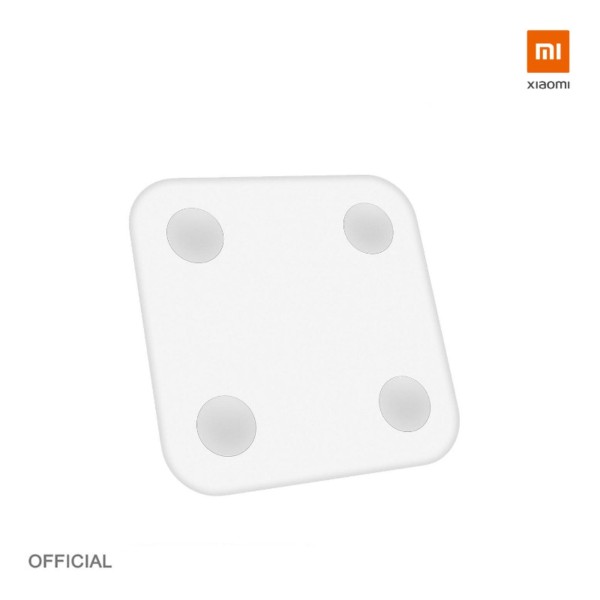 Compared to its predecessor (which has been discontinued), the Mi Body Composition Scale 2 (available on Xiaomi Official) may look like nothing much has changed from before. However, much has improved in this version. The Mi Body Composition Scale 2 now comes with a glass body for better aesthetics and quality. The enhanced scale is also capable of providing more insights (up to 10 different body measurements), including fat-free body mass and bone mass. The device's connectivity has been updated to Bluetooth 5.0, providing a seamless connection with the popular MiFit app. This allows you to easily save and archive the readings for future reference. Those who own the Mi band and other Mi fitness devices will find this the best body composition scale for their quest for a healthier life. 
Get a better understanding of your body with the best weighing scales in Singapore
From bodyweight to fat composition, there's so much to learn about your health from the best weighing scales in Singapore. With these measurements, start improving your health by exercising more often. Break a sweat on these best home treadmills or engage the best personal trainers in Singapore if you need someone to guide you through. Aside from leading an active lifestyle, it's also important to eat healthily. Check out these healthy snacks to munch on after your workouts and learn about the best keto meal delivery services in Singapore to kickstart your low carbs diet.