Lifting weights and doing squats can be tiring work. But looking good while you're working out can be half the battle won! Fashionable sportswear brands like Lululemon and Gymshark are all the rage right now, but let's face it — they can also burn a hole in your wallet. Enter affordable activewear brands in Singapore that promise good support while making you look extra cute and perky! These budget-friendly sports apparel won't break the bank, and will take you from your yoga studio to your Muay Thai class. Check out our top picks below! 
1. Xexymix Official Store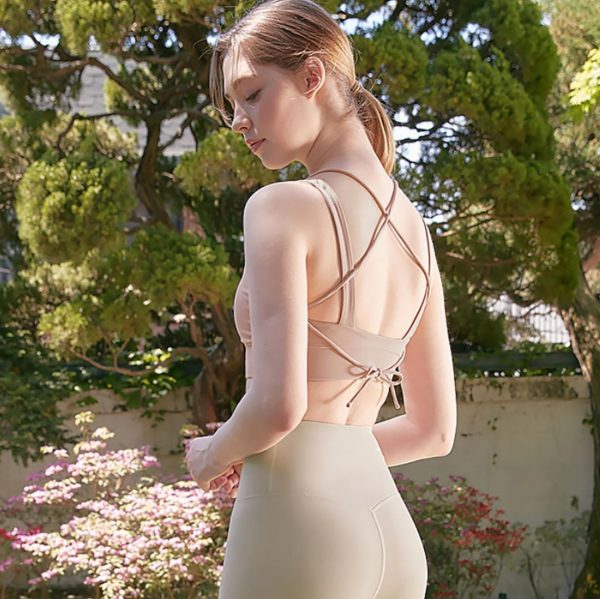 What happens when you put K-fashion and fitness wear together? You get Xexymix, the hottest athleisure clothing brand in Korea! As we all know, most Korean brands are well-known for their trendsetting designs and excellent quality. However, not all of them may have wallet-friendly prices. Thankfully, Xexymix offers a wide range of fashionable fitness apparel without busting your budget! When it comes to Xexymix vs Lululemon, you can be assured that you'll get similar quality apparels that look and feel just as good on you!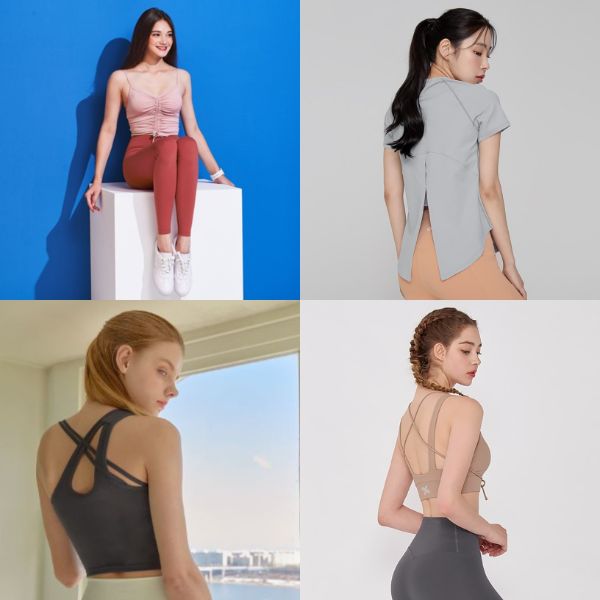 Comparing Xexymix vs Lululemon, you will find that many of Xexymix's apparels boast similar thoughtful designs with comfort in mind. The first thing you should check out when you're shopping on Xexymix is the popular XP9108E Cella V-up 3D leggings (available on Xexymix Official Store). This hit item in Korea offers a body-contouring fit and boasts butt-shaping abilities. Your bum will look firm and round in them! Additionally, it provides balanced compression across your lower body for better muscle oxygenation, enhancing your sports performance. It also comes with a non-slip waistband to prevent rolling when you're working out. Moreover, the range of 12 colours it's available in will have you spoilt for choice! 
The range of sports top designs at Xexymix vs Lululemon is comparable. The Korean brand carries many unique sports apparels in flattering colours and styles that are to-die-for! The XA5224T Fletta top  (available on Xexymix Official Store) is designed for those looking for something unique. You can tie the coattail-like cutting on the back of this sports top for a tighter fit or a cropped look! We think it's the perfect getup for fashionistas who are on the hunt for versatile sports apparel. However, do note that this top does not come with bra pads, so you have to wear your own sports bra with it.
If you prefer not having to wear an extra sports bra underneath your top, we suggest going for the XT4156T bra top or XT4176T antique pink top (both available on Xexymix Official Store). These tops come with built-in bra paddings. They look great with high waisted leggings for the trendiest fitness fashion style. Moreover, they feature a thicker band around the waist area for extra support when engaging in high impact exercises.
2. Moving Peach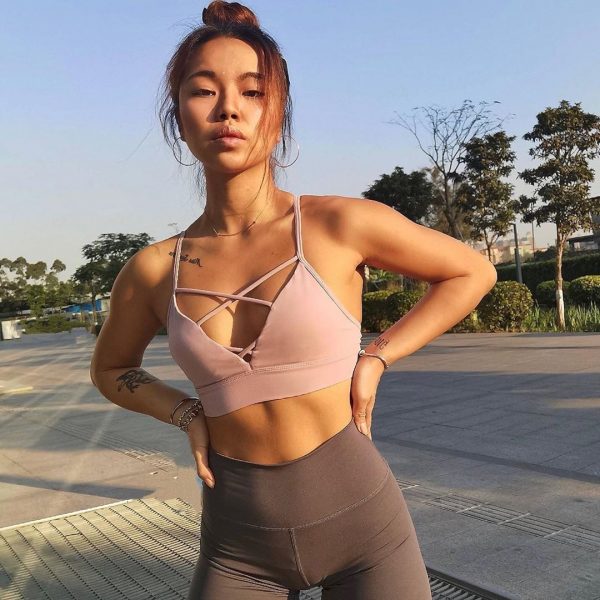 If you like looking extra cute in your gym outfit, you won't be able to resist the wide range of trendy activewear on Moving Peach. From sports bras to sports bottoms, Moving Peach vs Lululemon both offers Insta-worthy fitness apparel that makes sweating look good! However, Moving Peach apparels are mostly priced under $50 making it one of the best affordable activewear brands in Singapore.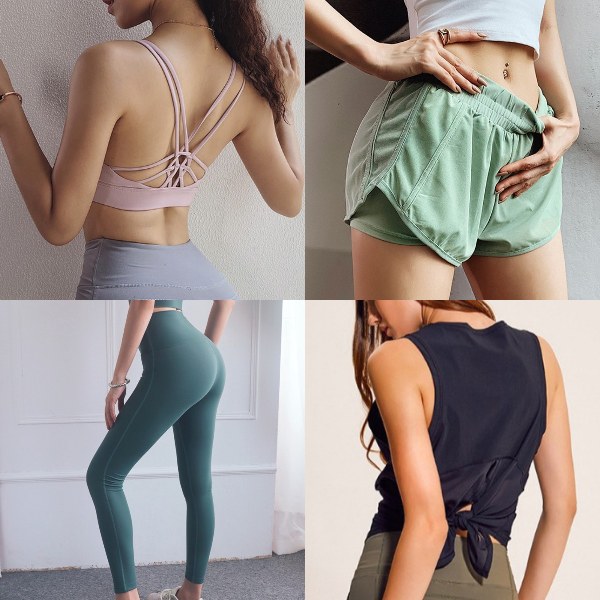 One of our favourite pieces is the strappy low-back sports bra (available on Moving Peach Official Store). The strappy design provides sufficient support for low-impact workouts such as yoga or pilates. It also has removable paddings so you can swap the cups out. If you're not comfortable wearing just a sports bra, throw on the fitness tie back tank top (available on Moving Peach Official Store). This ultra-lightweight sports top has strong abrasion and wear resistance. It's definitely a durable sports apparel that you'll be reaching for time after time!
Another hot item is the double layer jogger shorts (available on Moving Peach Official Store). The shorts are lined with inner tights for extra coverage, so you'll feel secure when jogging or striking a Muay Thai high kick. If long pants are more your thing, try the compression yoga pants (available on Moving Peach Official Store) instead! It comes in four sizes for better fit and is made of breathable and quick-drying material!  
3. Funfit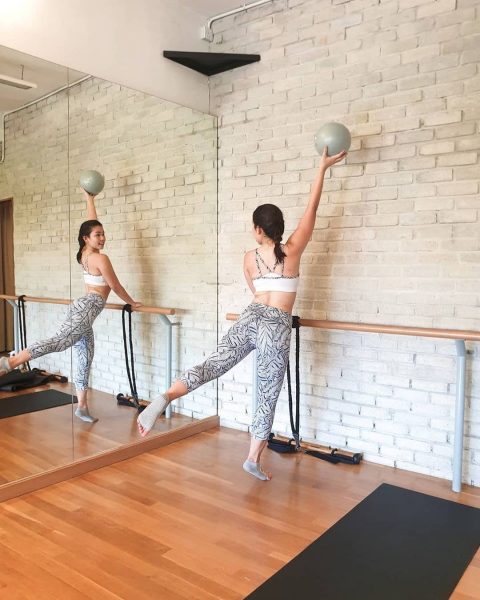 #SupportLocal with home-grown affordable activewear brand, Funfit! This fashionable sportswear brand has been in Singapore for over 20 years, offering a range of gym wear to swimwear. Moreover, Funfit carries a wide size range that goes up to 5XL. This ensures no one is left out on this stylish fitness journey!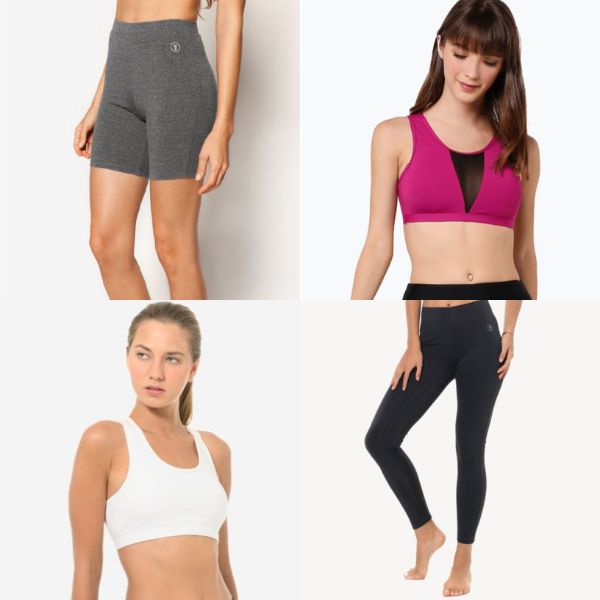 Brands like Lululemon and Gymshark are known for their quality material, and Funfit follows in the same suit. Take the basic shorts (available on Funfit Outlet Official Store) for example. Its polyester spandex blend provides medium compression to improve blood and lymphatic flow for better sports performance.
When it comes to sports bras, Funfit is living up to its name with its swift mesh crop top (available on Funfit Outlet Official Store) which comes in a vibrant auburn pink shade! We love the see-through mesh details in the front which adds a hint of sexiness. But that's not all! This multi-functional piece is part of their Athleiswim collection designed to be worn both in the gym and the pool. It boasts UPV 30+ to protect your skin from the sun while you're having a splashing fun time! If you prefer a more subdued sports bra that does its job in giving you the right support and comfort without the extravagance, the FunFit Racerback Sports Bra (available on Funfit Outlet Official Store) is perfect for you. It comes in an off-white colour with a flattering U-shape scoop and boasts a four-way stretch fabric for easy, flexible movements. 
Pair it with the FunFit Leggings with Back Trim (available on Funfit Outlet Official Store) and you're ready to kickass at any medium to high-intensity workout classes! This pair of leggings comes in a versatile shade of navy, making it easy for you to pair with your existing pieces. It has a three-quarter cut that sits nicely just below your calves.
4. ThinkTure Gym Yoga Sports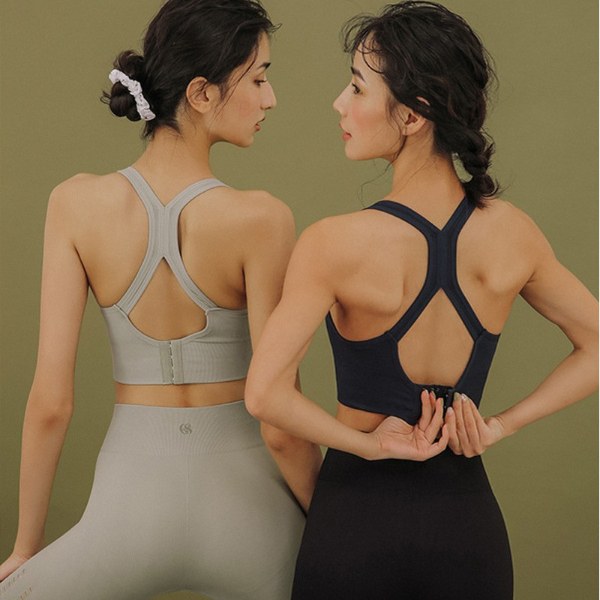 With most pieces going under $40, ThinkTure Gym Yoga Sports stands out as one of the most affordable activewear brands in Singapore! Consider this — why pay twice the price for a regular Lululemon sports bra when you can buy two sets from ThinkTure? The brand also carries many unique designs, so you need not worry about involuntarily twinning in the gym.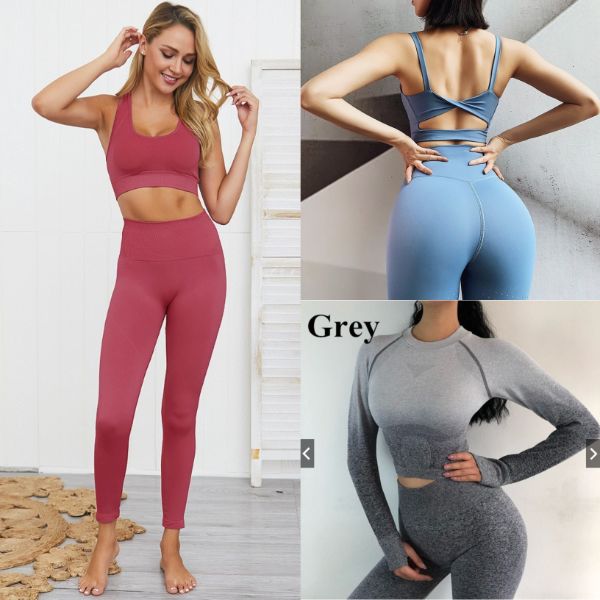 Sportswear sets are perfect for those who often have a hard time matching their fitness apparels for a stylish getup. Thinkture specialises in matching sports top and bottom sets so you can simply throw them on and head out for your exercise — no time wasted! For a fool-proof look, go for the two piece yoga set (available on ThinkTure Gym Yoga Sports). It has excellent moisture-wicking material and comes in sizes S to L for a comfortable fit. This set is perfect for yoga classes or even your at-home low-intensity workouts. 
If a monochromatic fitness set seems too dull for you, you can mix things up with the twist back yoga set (available on ThinkTure Gym Yoga Sports). Simply pick your desired colours from the range to make up your own set — the options are endless! Moreover, the rounded neckline and wider shoulder straps make this a suitable top for high impact workouts. We're also huge fans of the twist back design which will definitely make you stand out in the crowd! 
Alternatively, this gradient yoga set (available on ThinkTure Gym Yoga Sports) with an ombre design is also a great option and a must-have for any fitness fashionista. Its long sleeves will keep your muscles warm. 
5. Fashion_cube.sg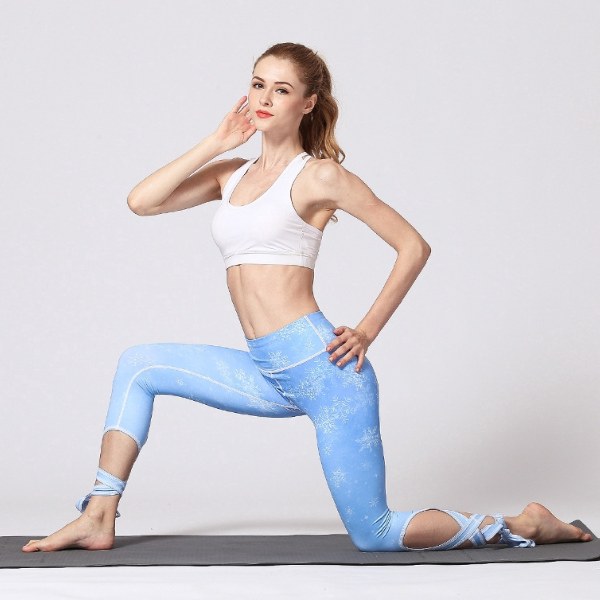 For those who're on a tighter budget, you can still get your hands on fitness wear with unique prints from Fashion_cube.sg, one of the best and affordable activewear brands in Singapore! Gone are the days where sports apparels are seen as drabby. Now, fun colours are injected into workout essentials as seen from popular brands like Lululemon. Get your hands on your ideal funky sportswear at an affordable price from Fashion_cube.sg today!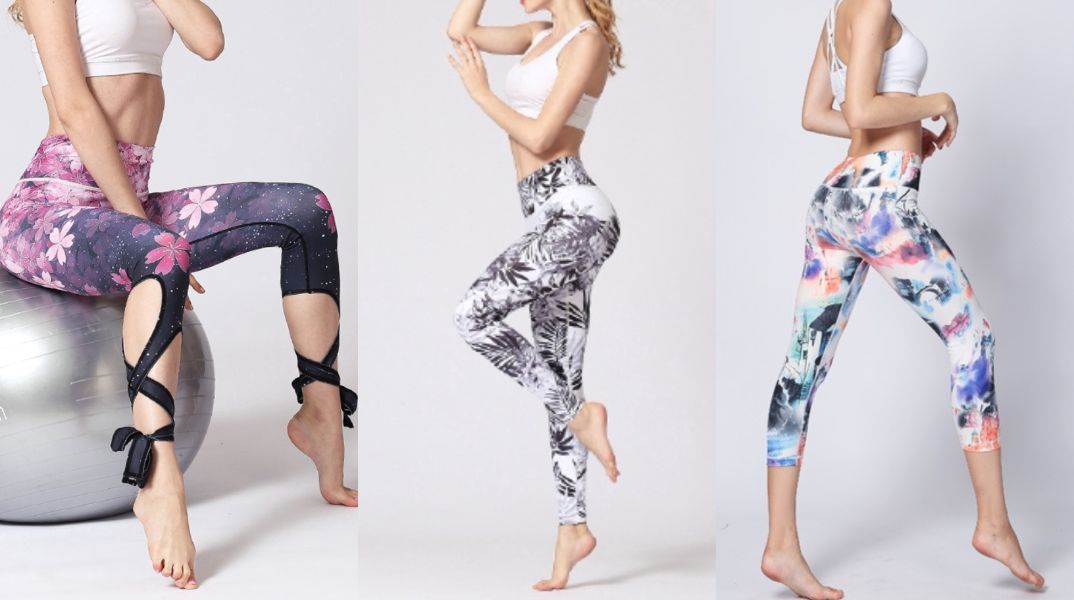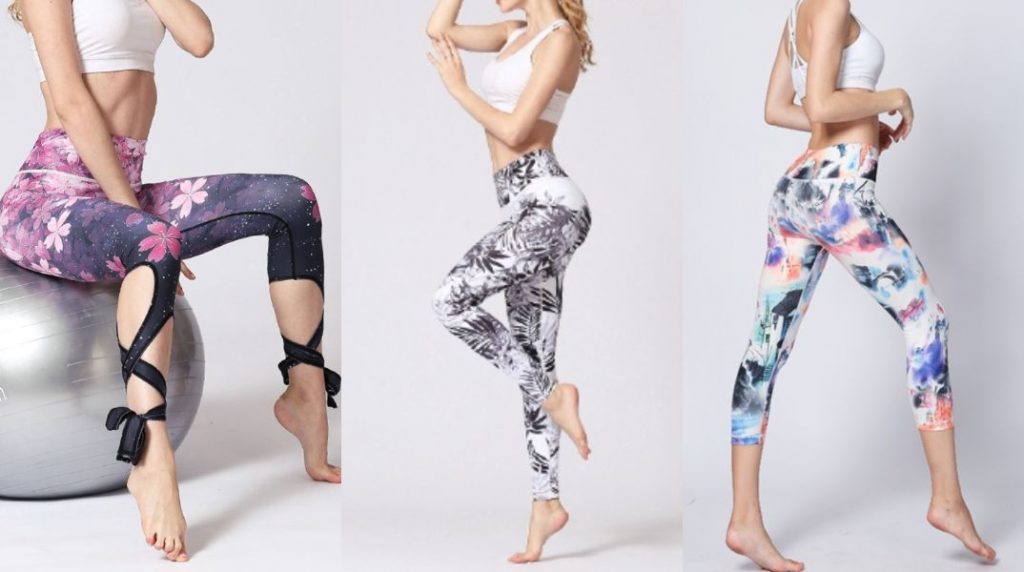 For less than $20, you can be the proud owner of a pair of sakura lace up tights (available on fashion_cube.sg)! Inspired by the Japanese cherry blossoms, this pair of tights is full of spring vibes! You need not worry that this design is too feminine for your style as it strikes a perfect blend between pink and black hues to achieve a sporty-chic look. Furthermore, the floral prints gradually fade away to make way for the second highlight of this fashionable sportswear — the lace-up details! Simply cross the laces around your mid calves down to your ankles and you'll have a pair of tights that's fit for any low-impact workouts! If you prefer to do away with the lace, try these fitness pants long tights (available on fashion_cube.sg). These are fuss free and easy to wear and come in the brand's iconic funky print.
Want something even bolder? Your dreams will come true with the fashion sport leggings (available on fashion_cube.sg) which screams 'Look at me!' The tights have high-quality prints and vibrant colours that make the patterns pop. Did we also mention that it features a seamless design to avoid unwanted abrasion? Wear it with a plain black fitness tank top (available on fashion_cube.sg) to balance out the loud prints and you're all set to hit the gym!
You can check out other fun designs from Fashion_cube.sg including this abstract print tights and floral print leggings  (both available on fashion_cube.sg) which are bound to spice up your activewear collection!
6. Beachbody Gear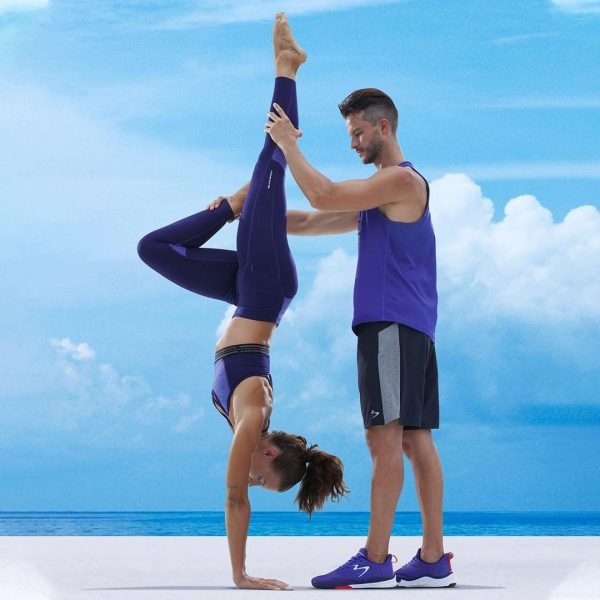 Western fitness brands such as Gymshark and Under Armour are popular among fitness enthusiasts and professionals. But if you're looking for a more affordable activewear brand alternative in Singapore, we suggest turning to Beachbody Gear! They have equally stylish and good-quality fitness apparel at a fraction of the price! Additionally, the apparel is created with innovative technology so get unparalleled quality and functionality from your fitness clothing. Moreover, gentlemen will not feel left out here at Beachbody Gear as the brand also carries a wide selection of men's sports attire!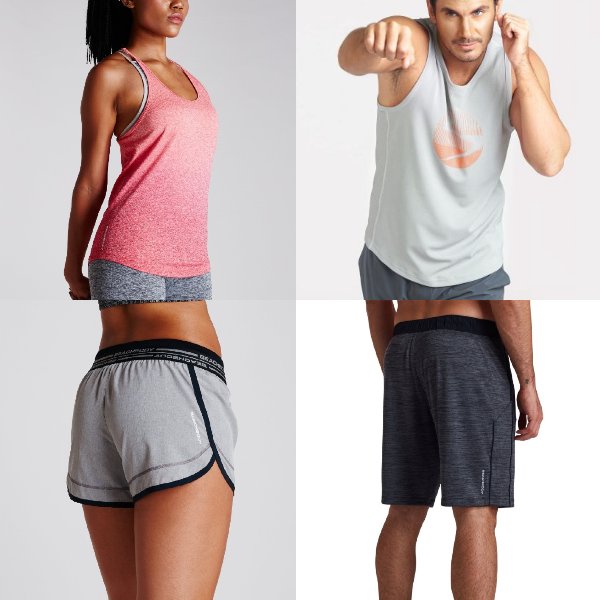 From sports tops to sports footwear, you can shop from a variety of fitness essentials at Beachbody Gear. This includes the Gear up zone mesh ombre women tank top (available on Gear Up Beachbody Store) which comes with integrated mesh ventilators for better breathability. It's designed with NILT INNERGY which allows the nylon fiber to absorb body heat. It then retargets the heat towards your muscles for better stimulation and to relieve muscle fatigue! 
Pair it with the Gear up go to twist women shorts (available on Gear Up Beachbody Store) which is created with DRY-TEK technology. It enables the fibres to wick moisture away from the body after a sweaty session at the gym. Additionally, the inner waistband has SORBTEK technology that encourages quick evaporation for long-lasting dryness.
As for guys, you can buy the Gear up everyday 10 knit men shorts (available on Gear Up Beachbody Store). It features the same DRY-TEK technology for excellent breathability. Additionally, there are pockets on the sides to hold his phone and cash when he's exercising. Pair it with the Gear up energy wave men tank top (available on Gear Up Beachbody Store) to complete his fitness outfit! Don't mistake this tank top for something ordinary. The sustainable bamboo charcoal material used to make this top has natural odour reduction properties. This means Mr Muscle will still smell fresh even after an intense gym sesh!
7. Fennin Active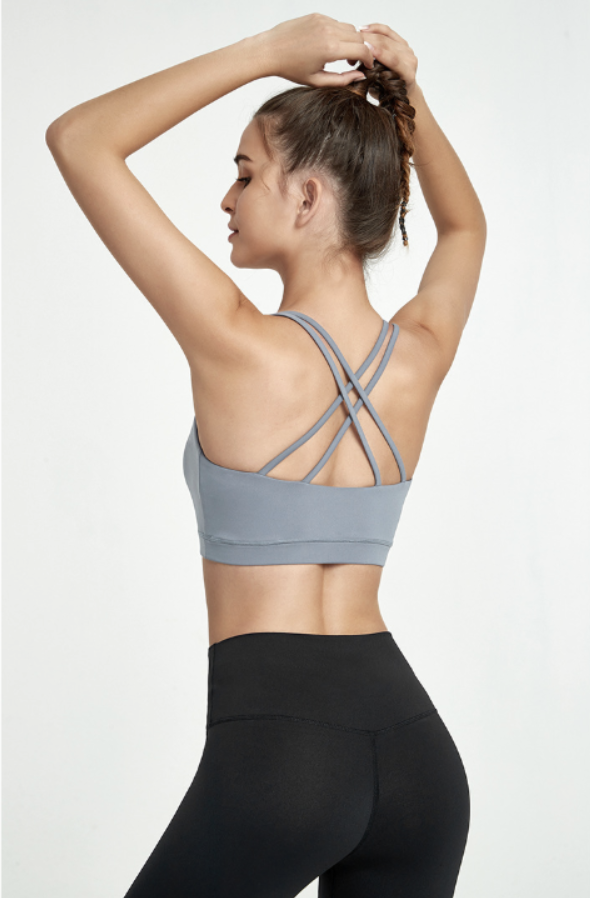 Looking for activewear that's cute, comfortable and provides a high level of support all at the same time? Fennin Active's got you covered! With a wide range of sports bra designs, and an array of colours, you are sure to find something that suits you! In fact, the colour palette used for their activewear are mostly muted tones of pinks, blues and teals. What's not to love about their aesthetically pleasing workout gear? On top of that, they carry shock-proof sports bras that are sure to hold you firmly in place for intensive workouts. With a low price point of less than $20, these high quality pieces are sure to support you well during your workout sessions!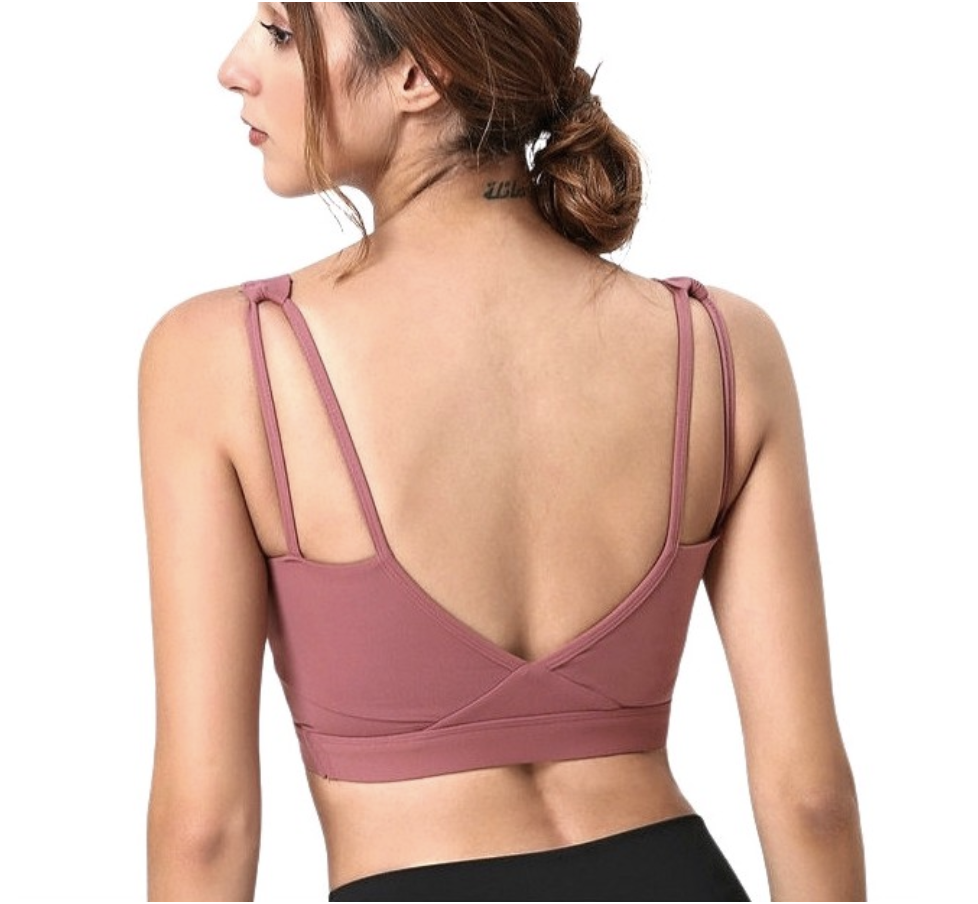 Our top picks from their Sports Bra collection has got to be their V-Shaped Beauty Back Sports Bra, and their Fitness Vest (both available on Fennin Official Shop)! With its sleek and modern design, their V-Shaped Beauty Back Sports Bra looks extremely flattering on the back. The additional cut-outs on each side of the straps provide a more airy and breathable design, allowing you to feel comfortable while you exercise. While the front is well structured and gives good support to your girls. You can wear this while doing high intensity workouts and still feel confident and relaxed!
Get your adrenaline pumping with these affordable activewear brands in Singapore!
Be it Xexymix vs Lululemon or Moving Peach vs Lululemon, these affordable activewear brands in Singapore will not disappoint! Dress in your favourite athleisure wear even if you're stuck indoors doing home workout routines. Alternatively, pop by these Muay Thai gyms or HIIT classes for some high intensity workout! Guys, if you're looking for some target workouts, you've got to try these six-pack workouts and IPPT workouts to strengthen and build your form!